Mumbai, previously known as Bombay is one of the most populous and biggest cities of Maharashtra. Book Cab in Mumbai Also the biggest metropolis of this state, Mumbai is also popular as the entertainment and financial capital. It is the largest city of India and fondly called as the city of dreams. It is a place filled with dreamers and people who work hard day and night to achieve their dreams. From struggling actors, laboureres, Bollywood stars to gangsters, Mumbai has a lot. A lot that can be written about and talked about! Mumbai is also home to one of the biggest slum area as well as home to the richest and thus it is only fair to describe Mumbai as a city for all. The majorsly spoken language is definitely Hindi , but this city has welcomed people from all faiths and religion warmly. If you want to know and experience diversity, visit Mumbai. This city also has its very own language that is the Bambaiiya Hindi. Known to be a city filled with warm and friendly people, we believe that anything written about Mumbai is never enough.

If you are planning to visit Mumbai, trust us when we say it may look intimidating initially, but it is not. In fact it is one of the friendliest cities of India. The extreme energy and the fast paced life of the people here cannot be easily matched. The heart of Mumbai has some of the best and beautiful colonial architecture and if you venture out to the lesser known lanes, you will also come across several distinct bazaars, temples, fancy restaurants and a nightlife that is one of its kinds. Before Mumbai became the city hat it is now, it was a collection of seven islands which was eventually formed to form Bombay. It was given to the British as dowry to Charles II who married Catherine of Braganza. The island city that Mumbai is today is owing to these reclamation and these islands were home to several fishing colonies. The British made Mumbai an important port since it was already had a natural harbor but it rose to its richness during the American Civil War when cotton supplies were completely stopped from America to Britain. India made the most of this situation and it is said that traders earned approximately 80 million pounds which is a lot of money. This made way for Bombay's very own merchant traders who were rich. As you walk around in the many lanes of South Bombay you will still get to witness the remnants of this city's glorious past. Cotton factories and many buildings that are dilapidated are still to be seen scattered around many parts of Mumbai, especially South Mumbai. Apart from this, another every interesting par about this city is that in spite of the several unfortunate incidents and acts of terrorism this city has seen, it still moves on and lives with the same love for Mumbai.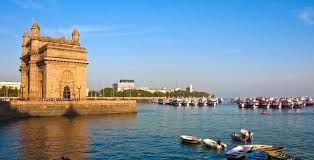 Its resilient nature stands out and it has helped the people of this city move on easily and strongly. There are some cities that just manage to attract you, Mumbai is one of them. The spirit of this city is very contagious and addictive. And like the popular saying goes, ones who have lived in Mumbai for longer find it hard to like or love any other city. There is a little of everything for everybody in Mumbai. So whether you visit the place for work for pleasure or to settle, it won't cease to impress you.
There are several attractions in Mumbai that will leave you awe struck. A walk around the streets of Colaba or near Churchgate is enough for you get a glimpse of the colonial era buildings. Some of the many monuments that give Mumbai a British look and feel are Chattrapati Shivaji Terminus, flora Fountain, High Court, Taj Hotel, Gateway of India and also the Asiatic Society. These are just some of the many attractions that this city of dreams has. There is a lot more to see and do in this busy city. Let us take a look at some of the best places to visit in Mumbai. If you do make a trip any time soon to this city, you know that these are the places that you must visit. Unlike the notion that there aren't too many places to see in Mumbai, the fact is that this city is every traveler's delight. Book Mumbai to Pune Cabs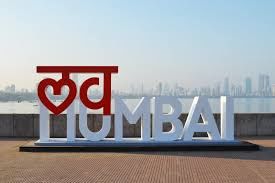 The City that Never Sleeps', 'The City of Dreams' and 'The City of Seven Islands' are just a few of the epithets used to describe the wonderful city of Mumbai or Bombay, as it was known before. Located along the Konkan coast and home to India's film industry, the capital of Maharashtra and the financial capital of India is multi-faceted and provides a lot of exciting experiences. And it demands to be experienced!
The most striking feature about Mumbai is its rich diversity. The rich and the poor, movie stars and daily wage labourers, dazzlingly tall skyscrapers and large slum areas, grand cosmopolitan malls and local street bazaars all exist side-by-side in this city. The city of Mumbai offers everything to the bustling crowds that make up its heartbeat - beautiful lakes, beaches, parks and both impressive modern and historically significant architecture. The old city or the south of Mumbai has sprawling areas which are great for heritage walks. Marine Drive, popularly known as the "Queen's Necklace" is like a jewel adorning the city sea face. The Sanjay Gandhi National Park is popular for its lush greenery and serenity. Mumbai is often referred to as India's New York for its impressive skyline. There are also many famous religious sites in Mumbai, which stand testimony to the city?s historical roots in Hinduism, Christianity as well as Islam. These include the likes of the Siddhi Vinayak Mandir, Mount Mary Church and the Haji Ali Dargah.
Book Pune to Mumbai Cabs Accommodation in Mumbai can be expensive, given its high real estate costs. There is no dearth of options though, and you can find a place to stay in any area you like. If you are travelling for work, it is advisable to stay close to your workplace. Some good locations to stay in the suburbs are Powai, Juhu, Bandra. Luxurious options to stay, among others, would be the Trident at Nariman Point or Taj at the Gateway of India