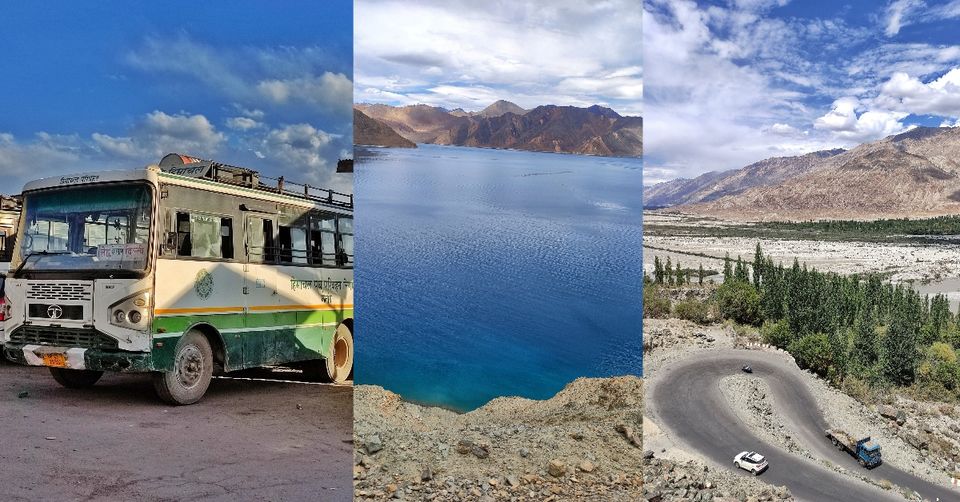 I am a solo backpacker, and to be honest, of all the things that the pandemic has made worse for me, executing a budget backpacking trip tops the list. Before 2020, I could easily get to the interstate bus stand in my city and take the next bus to wherever without thinking. No plans made ever!
But not planning a trip between corona waves can be risky and also super expensive. If you are a backpacker like me, and planning a trip to the hot favourite destination of the season, this will help you plan the perfect budget trip.
How to get to Ladakh saste mein:
Delhi is the closest metro from Ladakh, hence I will share the hacks keeping Delhi in mind.
Take the HRTC bus from Delhi to Leh - The ticket is priced at Rs 1400, and the journey takes about 33 hours. The bus stops at Keylong for a night and then proceeds the journey towards Leh. You can easily get a budget accommodation in Keylong for about Rs 500.
Overall, this journey will cost you Rs 2000, not including the meals. The HRTC bus stops at some low cost dhabas, and you can expect a tummy filling meal to be under Rs 150. However, you definitely need to have a strong spine and gut for this trip. Alternatively,
Stay in Manali for a while and take the direct bus between Manali and Leh - This can be a good option for those who want to break their journey in Manali instead of Keylong. The ticket is priced at Rs 400. However, do check with HRTC if they have this running to avoid any last minute drama.
You can also travel to Ladakh by bus from Srinagar. The journey takes over 12 hours and costs around Rs 700.
How to travel within Ladakh?
I had travelled to 33 states & UTs of India before I travelled to Ladakh. The reason why I didn't travel to Ladakh was that I didn't see it as a budget backpacking destination. Taxis in Ladakh are super-expensive, shared cabs are next to impossible to find, and of-course railways does not exist. But then I discovered that post the second corona wave, Ladakh has pretty much opened up and buses do ply to most of the destinations.
Bus Time Table to long distance places in and around Ladakh: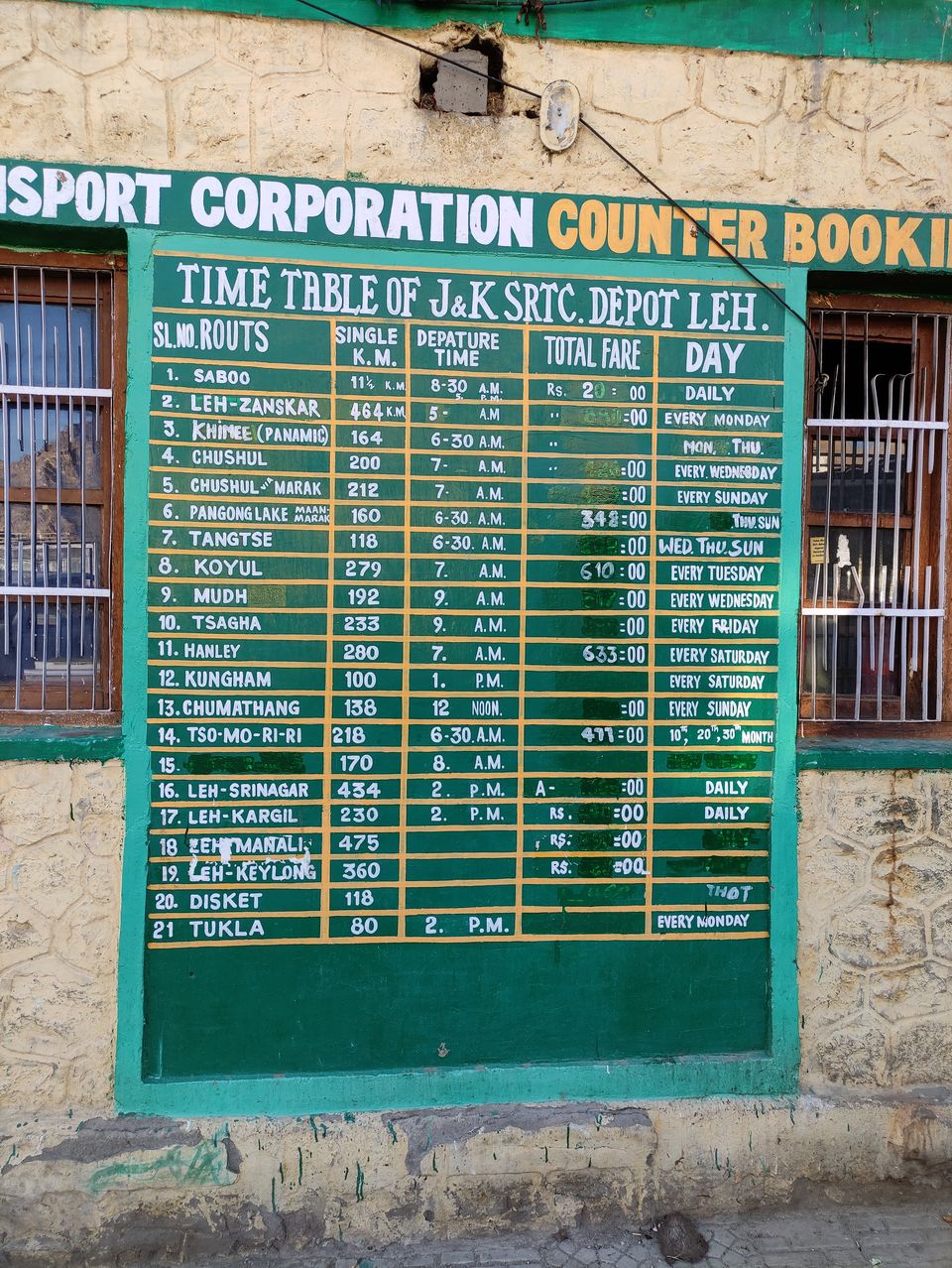 Here is a detailed map of Ladakh for you to understand where do these buses take you and what places may fall in the way.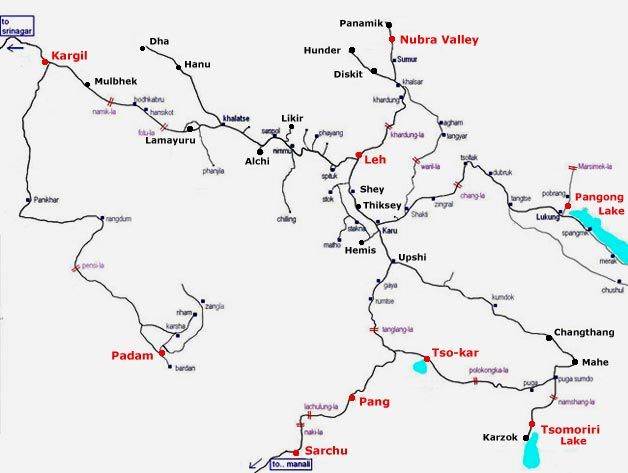 Additionally, this is a guide to planning your trip to the most popular places in Ladakh:
1. Nubra Valley: Daily buses leave from Leh bus stand to Nubra valley at 7.30 am. It is advisable to buy tickets a day before the journey to get seats. The ticket costs Rs 270. The bus follows this route: Leh -Khardung La - Khardung village - Khalsar - Diskit - Hunder - Skuru.
The bus stops at Khurdung for breakfast at about 10.30 am, and at Diskit for lunch at 1pm. It stops at Diskit bus stand for about 30 minutes. From Diskit bus stop, you can find buses and taxis going in the direction of Panamik. Most of these leave by 2-2.30 pm. Additionally, one bus leaves for Turtuk at 2.30 pm. A ticket costs Rs 150. Taxi fare from Diskit to Turtuk is about Rs 4000. I will talk about budget vacation in Nubra towards the end of the article.
2. Pangong Tso: There are buses that pass from Pangong Tso, and there are buses which stay overnight at Pangong Tso and come back to Leh the next morning. You can plan your bus journey based on how long you wish to stay at Pangong. In any case, you will have to spend a night near Pangong. Budget accommodations are available from Rs 500 in Spangmik. A ticket to Spangmik, 100 metres from the lake, costs Rs 350. Additionally, you are required to get an ILP for Pangong that costs Rs 400. The ILP is valid for other destinations in Ladakh too and you don't need to pay for other places.
JSKRTC buses ply directly to Pangong Tso 0n Thursday and Sunday at 6.30 am. They reach Spangmik by 1.30 pm. These buses stay overnight at Spangmik and start the trip back to Leh next morning at 7.30 am.
The other buses that stop at Pangong are:
Leh to Chushul - Leaves on Sunday at 7 am.
Leh to Koyul: Leaves on Tuesday at 7 am.
Leh to Hanle: Leaves on Saturday at 7 am.
3. Tso Mo Ri Ri: There are buses from Leh to Tso Mo Ri Ri on 10th, 20th and 30th of every month. They start at 6.30 am and reach by 4 pm. Ticket costs Rs 420.
4. Kargil: There are daily buses to Kargil at 2pm from Leh. They reach Kargil by 9pm. Ticket costs about Rs 600.
5. Srinagar: There are daily buses to Srinagar at 2pm from Leh. They reach Srinagar by 8 am next day. Ticket costs about Rs 1200.
6. Zanskar: Buses leave for Zanskar on Monday at 5 am from Leh. The long journey takes over 20 hours. Ticket costs about Rs 900.
Accommodation in Ladakh
Leh
Leh has many budget hostels. If you are reaching Leh by bus, I would recommend you to book Happy Drifters since it is closest to the bus stand. If you are landing by flight or returning by flight, you can book Hitchhikers hostel as it is close to the airport and you can walk to it. Taxis from the airport to your accommodation charge Rs 500, even if they are just a kilometre away. Most of these hostels have a dorm bed for Rs 300 to 500.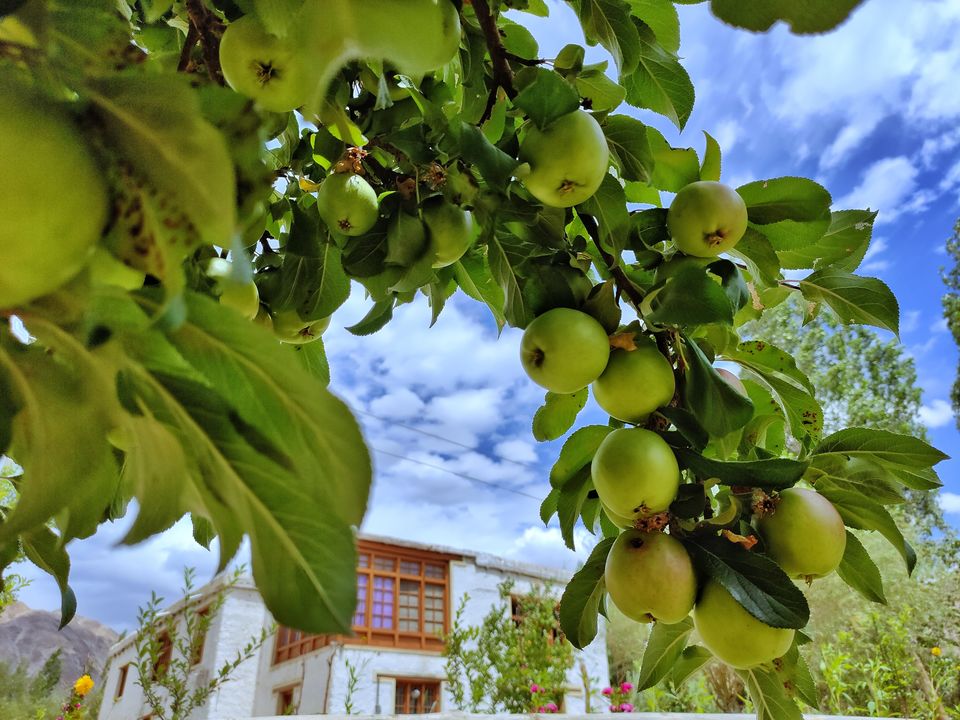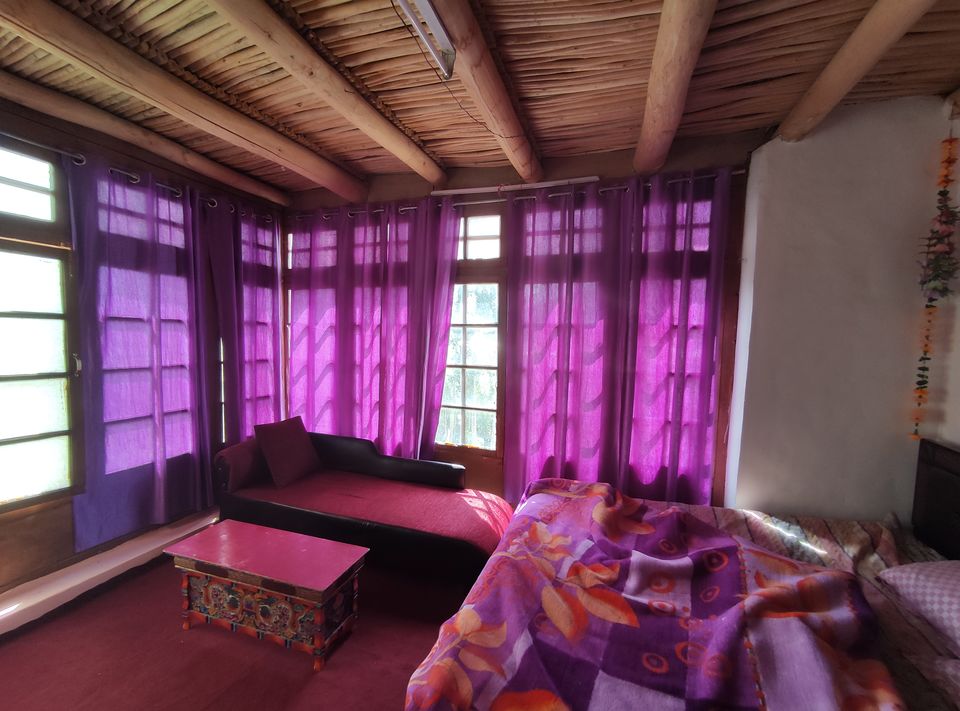 To save money, you can crack a deal with a fellow traveller to share a taxi, in case you don't think it is a good idea to walk with luggage as soon as you land in Leh (remember AMS can hit you not instantly, but in a few hours).
If you have some more travellers, you can book a homestay and share the cost. There are some cool homestays in Phyang, 15 kms from the main city. Per day costs may come down to Rs 3oo for longer stays. You can get a bus to Phyang from Leh mini bus stand for Rs 4o at 4.30 pm.
Nubra
Different kinds of stays are available at Hunder. However, Himalayan Bunker offers budget bunk beds for Rs 500. Additionally, you can carry your own tent.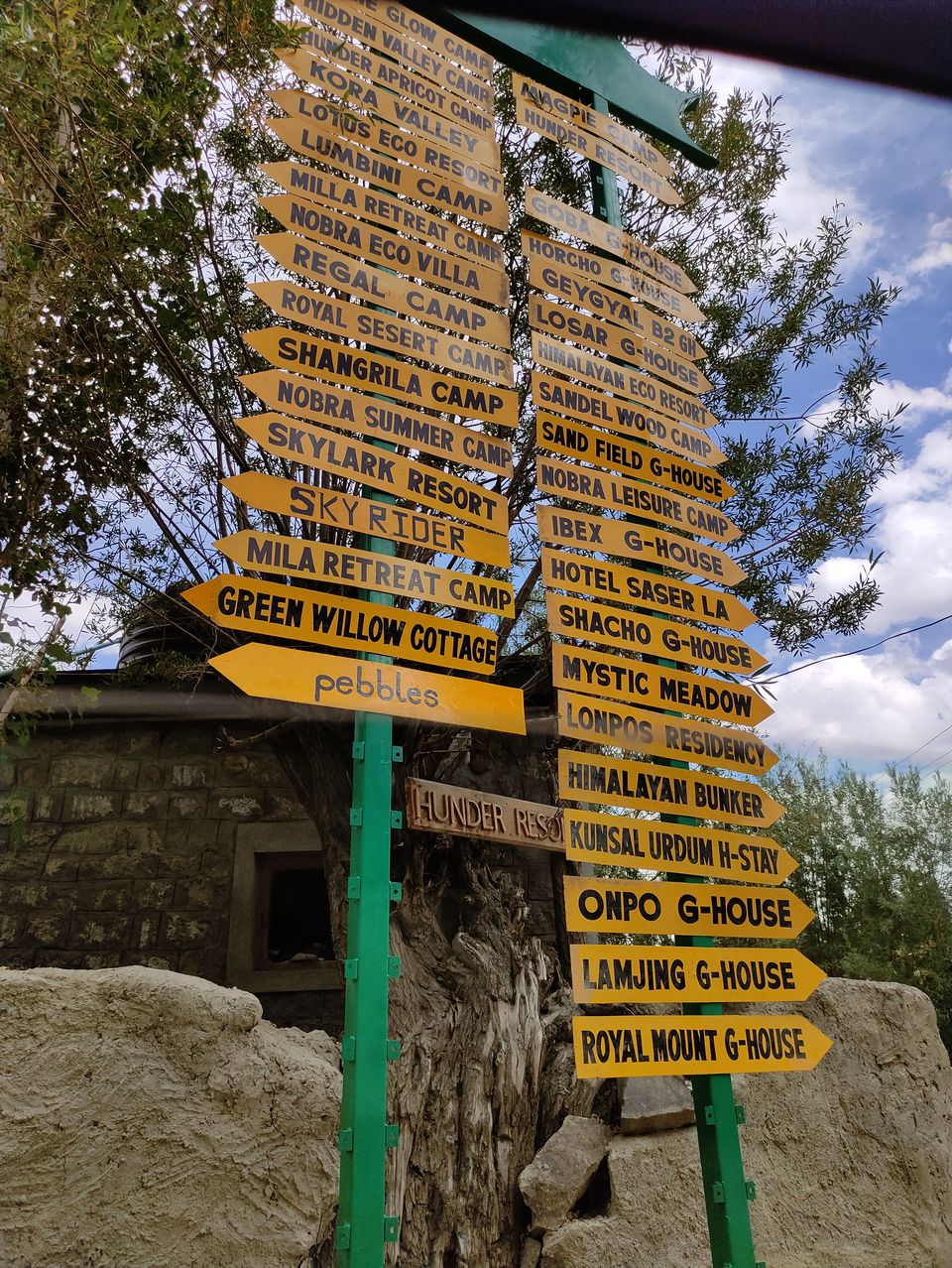 Turtuk
Many homestays are available in Turtuk and they may charge you Rs 500 to Rs 1000 for a bed along with two meals.
While the road leading Panamik is open to tourism, it is still difficult to find decent accommodation and food there.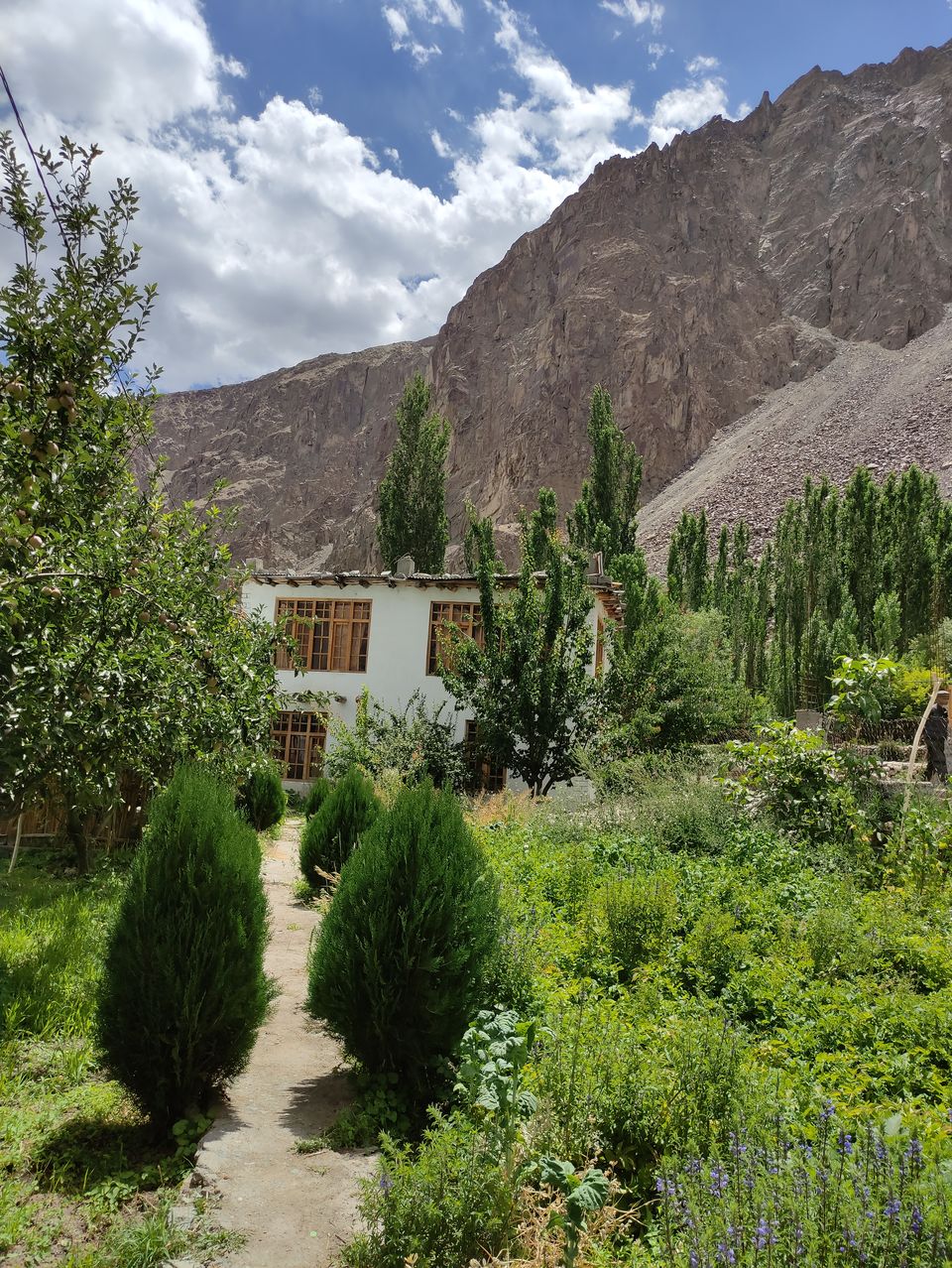 Pangong
All kinds of stay and food options are available. Luxury camps even have open buffets where you can pay Rs 600 for dinner. Budget stays start at Rs 500, and if you feel groovy seeing the lake, you may spend even Rs 10k for a night.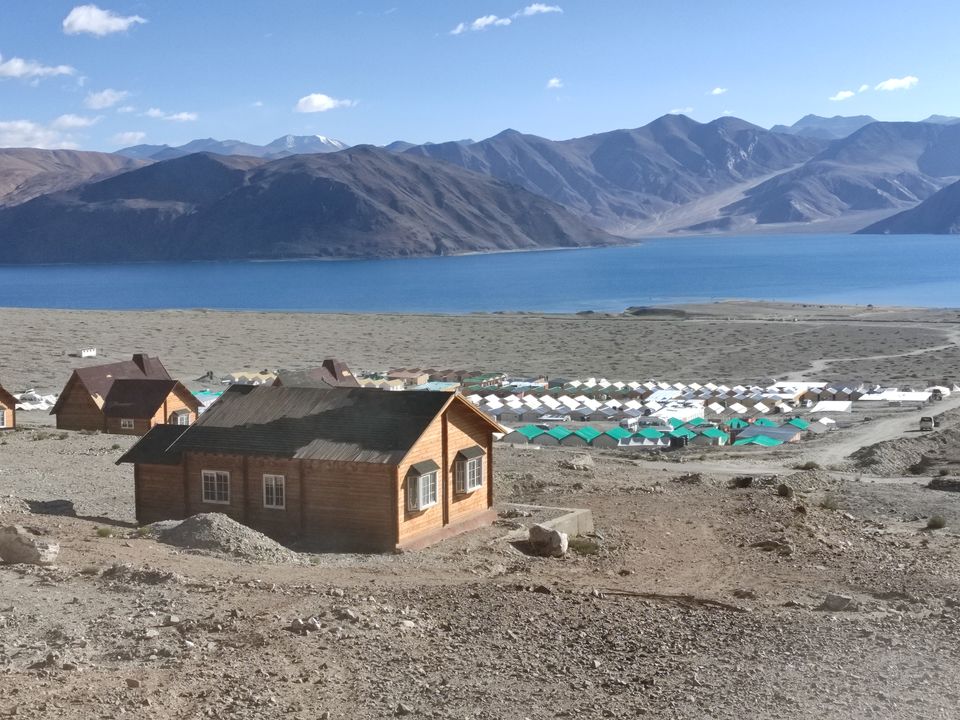 This is the bus time table to smaller villages in Ladakh. The names on the top are of the villages towards east of Leh. You can do day trips to these villages and come back on the same bus.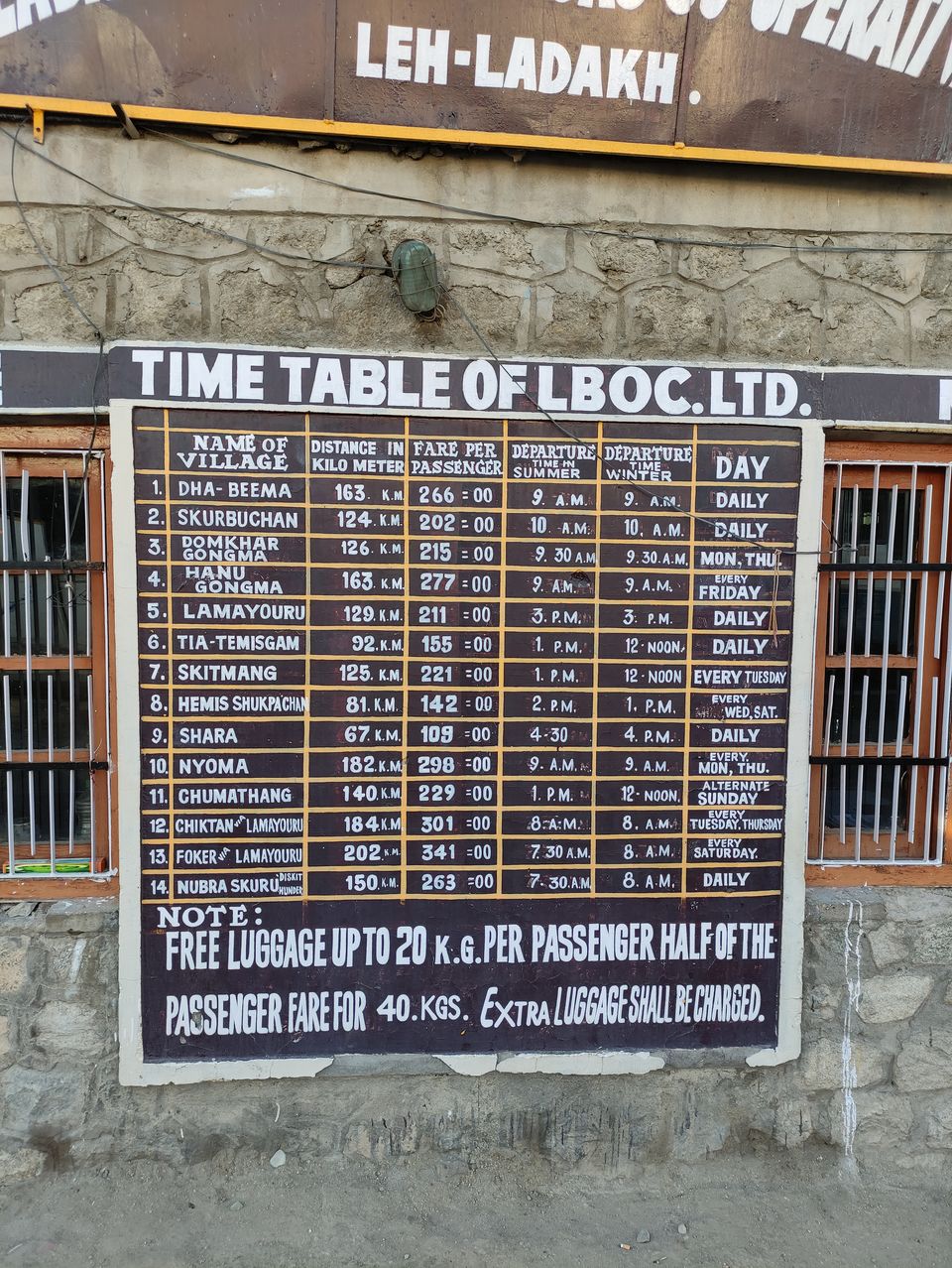 Before you go to Leh
Get fully vaccinated, get an RT PCR test done and wear a mask (or two) wherever you go. We are between corona waves, and while you might feel safe yourself, make sure that you don't act as a vector for those who are not vaccinated or low on immunity.