You can't travel the world if you haven't learned a few tips about the travel industry as well as how to snag the best deals to get more for your buck. In the last few years, a few mobile apps and tools have sprung up to get the consumer the best deals on hotels, food and flights.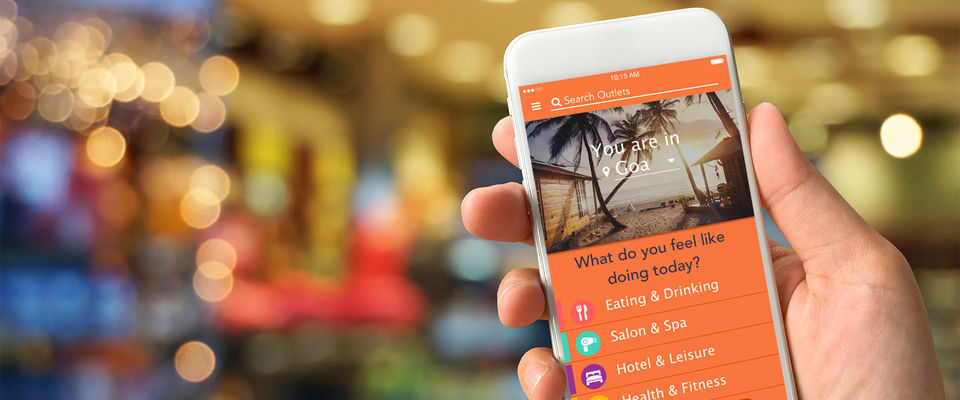 If you're reading this, you're probably a budget conscious traveller. Goa is among the costliest destinations to holiday at – with its sandy beaches, turquoise waters, a coastline studded with luxury resorts and tons of tourist attractions.
There is a way you can experience Goa on a light wallet, and we don't mean staying in backpacker hostels and eating at roadside joints to be able to spend more on cheap alcohol and nightclub entry fees.
Download Dubl'up, an app available on Android and iOS devices that lets you access hundreds of Buy One Get One Free Offers on hotel stays, food and dining, salon and spas, leisure activities and fitness.
If you do the math, an average night in a decent hotel costs approximately Rs. 4000 which means spending around Rs. 20000 on a short trip to the sunshine state.
How can Dubl'up help? Well, the name says it all – Dubl'up doubles the fun, the food and the hotel stays with Buy One Get One Free offers all across Goa.
Get the best deals on hotel stays by downloading the app purchasing the Dub'up package for Rs. 1499/- Doing so gives you the liberty to avail of all the offers on the app until the end of the calendar year. In short, by spending Rs. 1499, you save thousands of rupees on stays, restaurant meals and leisure activities since you can get double of everything for the price of one.
How do you redeem a Dubl'up hotel room night offer?
Once you've purchased the package, simply set your 4 digit PIN number and walk into any of the hotels listed on the app. Hand over your phone to the hotel representative and let him enter the hotel's unique PIN number*. That's it! You don't have to worry about printing coupons or looking through your emails.
Before visiting any hotel, contact the hotel for bookings & availability & inform the reservations about the Dubl'up hotel night offer. The hotel booking form available in the app can be used to contact the hotel or the hotel can be contact directly as well
Talk about convenience! It's a budget-holiday maker's dream come true!
Buying the package in January gives you a whole years' worth of redemption, Dubl'up does come up with flash sales & promotions offering discounts on packages
Dubl'up is a powerhouse of savings! You can also find fantastic deals on dining and leisure with over 300 dining offers & over 100 of their merchant partners across the state. Invite your friends to download the app and use it on your next holiday to Goa!
Get you FREE offer today!
Dubl'up is free for download and is available on the Google Play & Apple Stores