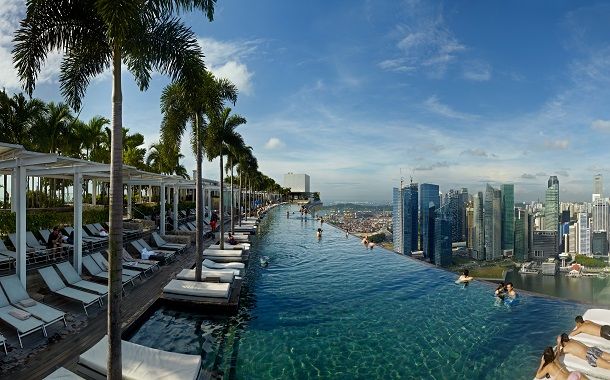 Singapore, a financial hub and a city state of Southern Malaysia is mixture of beauty and modernity. The country of food lovers and versatile cuisine, the favorite shopping destination for many in Southern Asia, art and culture, charming neighborhoods, the harbour of fantastic architecture, adventurous nightlife, vibrant festivals and more importantly the people will make you visit to Singapore for your next trip.
There are many famous destinations in Singapore to visit that you may find on internet. But here are some of the offbeat activities to do in Singapore that you should not miss:
1.Visit the Changi WWI War Trail and Museum:
Changi Museum is the site of old Changi prison and has a painful historical significance. This is a sight of Japanese Occupation of Singapore during World War II. This place is a witness of pain, suffering and torture. Hear the history of the brave men and women during the visit of the site of the Sook Ching massacre, the Changi village and Changi beach, the Selarang Barracks which a Japanese PoW internment WWII camp and Johore Battery, replica of Word War II 15-inch gun battery.
2. Singapore Little India:
If you want to get a flavour of Indian culture and cuisine in Singapore, you have to walk down the street of Serangoon and other neighboring streets. It is the most vibrant places among Singapore districts with a mixture of Indian and Chinese culture. Indulge yourself in mouth watering Indian food, shop from 24/7 mall like Mustafa centre, goldsmith shops and traditional saree centres.
Learn the history of the Little India from the locales and the shopkeepers.
3. Cultural and Historical Nights:
The mixture of cultures, ethnicity and races reflects in the Singapore's culture and festivities. Plan your tour according to festivals that occurs all over the year. Starting from Chinese new year, River Hongao, Chingay Parade, Thaipusam, Deewali, Dragonboat Races, Kompong Glam, Mid-Autumn festival, all over the year Singapore people celebrate life with color and joy.
4. Chinese Mythology Centre:
Haw Par Villa, the Chinese Mythology Centre is a theme park, and famous for its depiction of Chinese folkcore. Boon Haw created this theme park for his younger brother Boon Par, a round shaped house and its garden that is a sign of Chinese Mythology.
5. Roaming and Kiting Around Marina Barrage:
Marina Barrage is a modern architectural marvel, and a wonderful place to visit when in Singapore.The lush green grassy land around the Marina Barrage is the perfect place to chill out with family and friends and also try kiting here.
6. Gardens by the Bay:
Gardens By the Bay is magnificent nature park in central Singapore which is located next to the Marina Reservoir. The three beautiful waterfront gardens ((Bay South Garden, Bay east Garden, Bay East Garden and Bay Central Garden) are the main attraction of the Marina Bay. The park is amazing with its natural beauty and at night the lights mesmerise the crowd proving its scientifical excellence.
7. MacRitchie Treetop Walk:
Mac Ritchie reservoir visitor center is a beautiful place and unique concept park. You can watch the flora and fauna of the park and their lives walking around over them, without disturbing them. Walk through the lush green trees and getting tons of oxygen into the lungs is completely free.
Singapore can offer you the enormous joy of life though its culture, cuisine, festivals, make you emotional with its history and mythologies and leave you spell-bound with its turning back through financial, technological and architectural excellence. If you want to get a good and offbeat optimized travel plan you may opt for Singapore tour packages and leave the planning of these visits onto them.