Yeah you read it correctly!!!! Recently I made a trip to the land of Amir Temur – Uzbekistan. We were 5 in the group and planned the trip with a renowned travel agency. As it was my first trip outside India I was very excited but on the same time was bit worried about the way of travelling with an agency. Before starting the trip I had to answer one common question to everybody …"WHY UZBEKISTAN!!!.... WHY TASHKENT!!!!..". Now, after completing my trip, I can inspire you to visit Uzbekistan. Trust me you will not regret.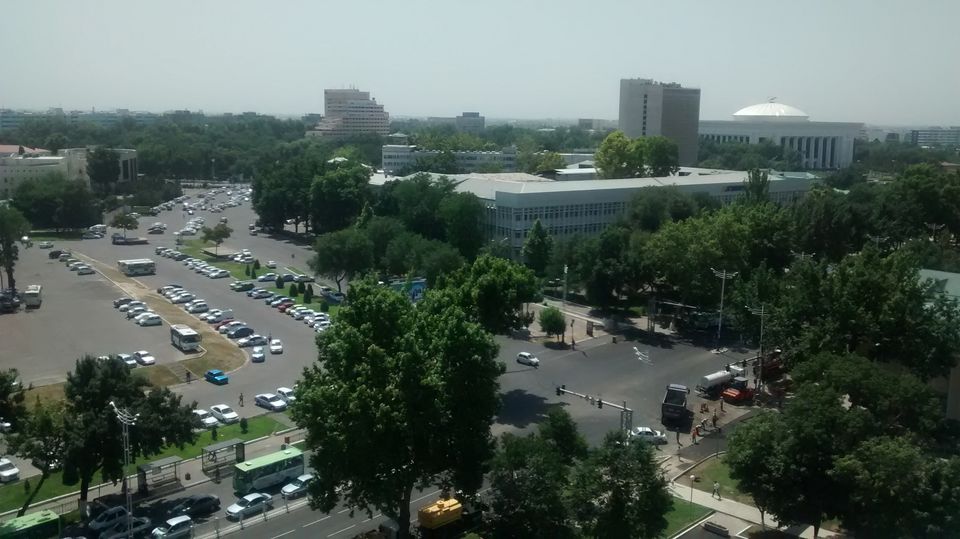 HOW TO REACH
Uzbekistan Airlines is flying twice a week from New Delhi to Tashkent. You have to take hassle of getting a VISA and check for the lowest fare or otherwise you can simply select a good travel agency and start packing your bags. I will suggest you to go with the second option as it was much cheaper in our case. By the way don't forget to carry some dollar with you.
ONCE YOU REACH TASHKENT
Tashkent, the capital of Uzbekistan, is a colourful and clean city. It's like a small European town as seen in many movies. A picturesque town - full of greenery. The population of Uzbekistan is around 35 million and that of Tashkent is around 3 million. The citizens are Muslim by faith but they are very much liberal. So you will not see a single woman wearing burkha, rather you will be amazed to see their elegant style of dressing.
Once you reach airport a guide will be there waiting for you with a luxury coach. So you just have to get your luggage inside the bus and get a comfortable sit. The bus will drop you to your Hotel. We stayed at Hotel City Palace near Independence Square. After settling down, first of all get one registration copy from the hotel as a poof that you are staying with them.
Do not forget to carry original passport, registration copy of your staying and copy of VISA whenever you are travelling alone.
Start your travelling alone or a group and avoid the agency. I suggest to take a half day tour with them if they are going to show you some monuments but avoid shopping malls. Local market is also full of goods which are available in India. So we consider it a total waste of time and started our journey on our own.
TASTE OF TASHKENT
We experimented with our taste buds in many restaurants and was amazed by the crowd. We faced some problem with the language, as the people were familiar with Uzbek and Russian but not English. But every time we were rescued by other local volunteered customers.
Their signature dish is Palov, but you must try the varieties of kebabs, fresh salad, handmade nun, steaks and delightful pastries and tarts.
You must go to Café Sharshara, Toronto and The Noor to try some local food.
Café Sharshara is a waterfall café and they are serving varieties of Uzbek cuisine. Do not ask for the menu if you are not familiar with Russian or Uzbek language. We tried nun, kebabs, steak and salad. The food were delicious and fresh.
In Toronto we had a variety of Continental dishes.
In The Noor, an Arabic restaurant we tried some varieties of kebab and ------
WHERE TO GO
Chimgon Mountain and Charvak lake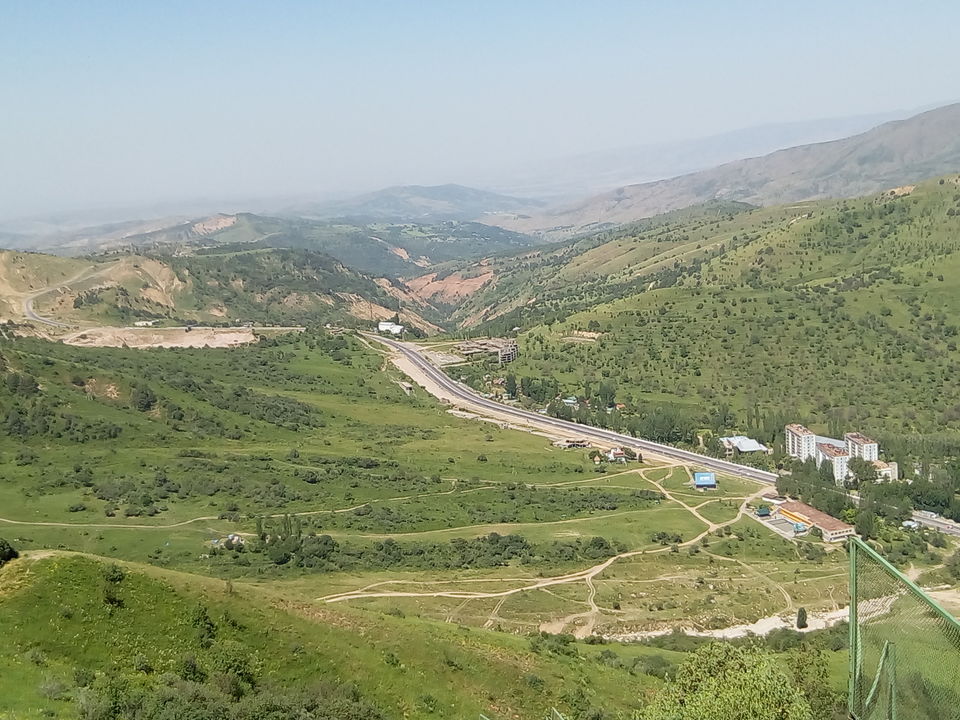 We visited Chimgon Mountain and Charvak Lake in a single day trip. We had to take a ropeway to reach the mountain top. The mountain remains fully covered with snow during winter season. It's called a mini Switzerland of Uzbekistan. The water of the lake was as blue as the sky. You can do jet skiing and other activities there or simply book a tent and relax, as we did.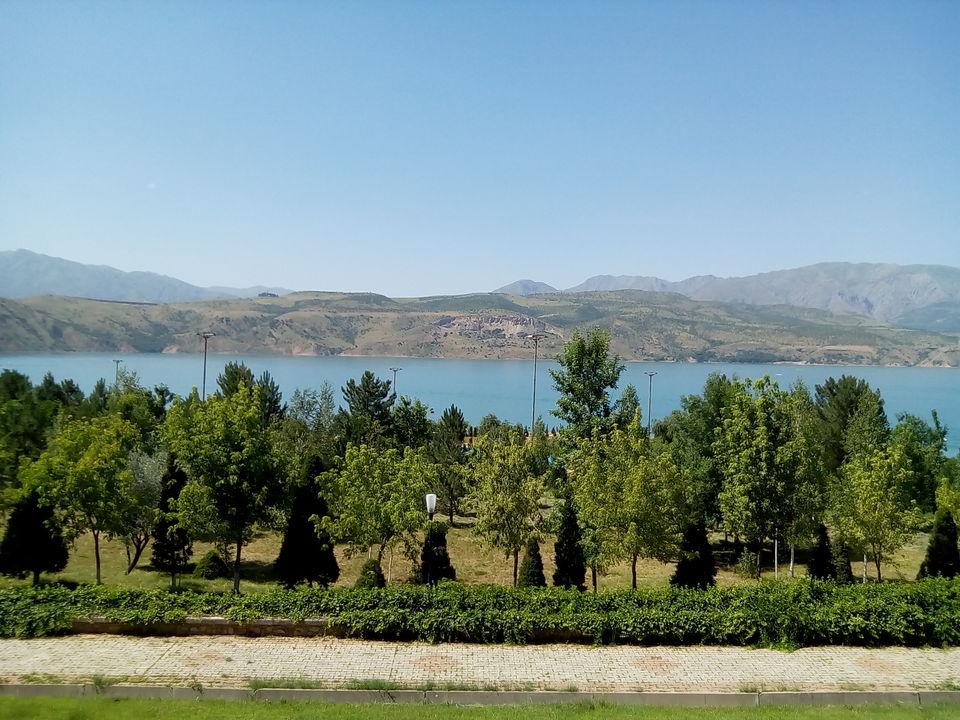 Charvak Lake
Old City of Tashkent
We escaped the mall visit and visited the old city of Tashkent. It has a Mosque, Museum and an old madrasa. There we have seen the Quran of Usman.
Independence Square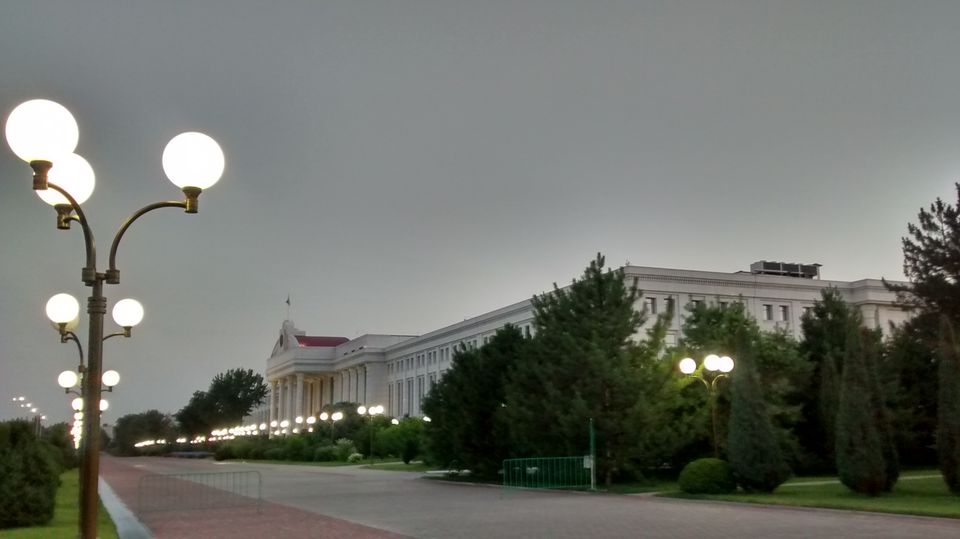 The square was near our hotel. Different Administrative offices and buildings are surrounded by this square. Inside the square there were some monuments and varieties of trees.
Samarkhand
Samarkhand is a city of mosques and mausoleums. All the monuments depict the Persian sculpture decorated with semi- precious stones and gold. We availed a bullet train to reach Samarkhand and the same day we came back. This trip we had with the travel agency.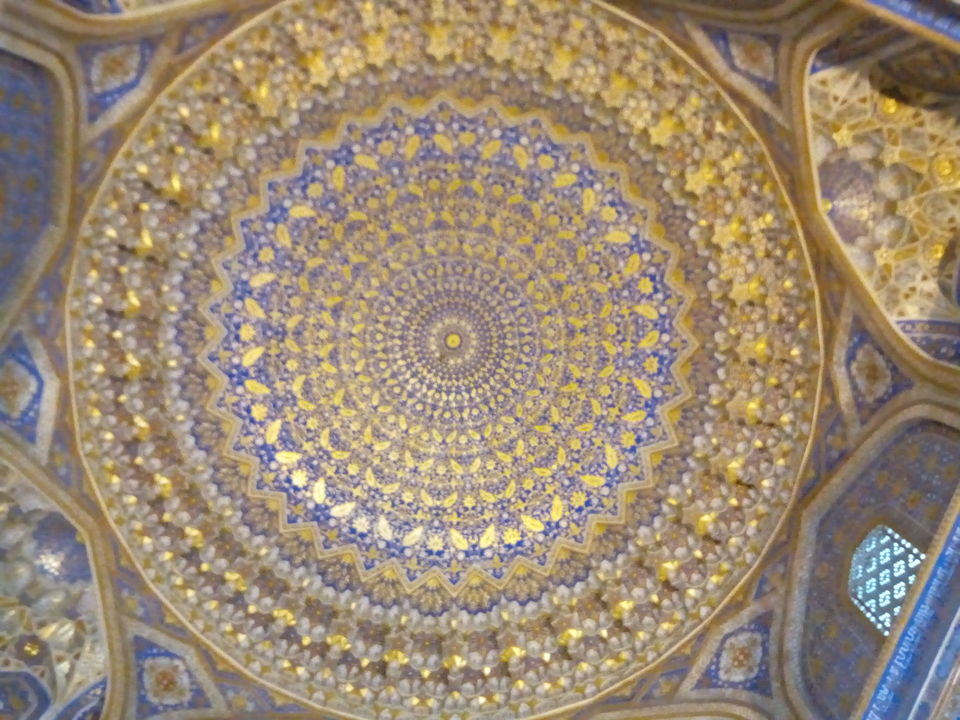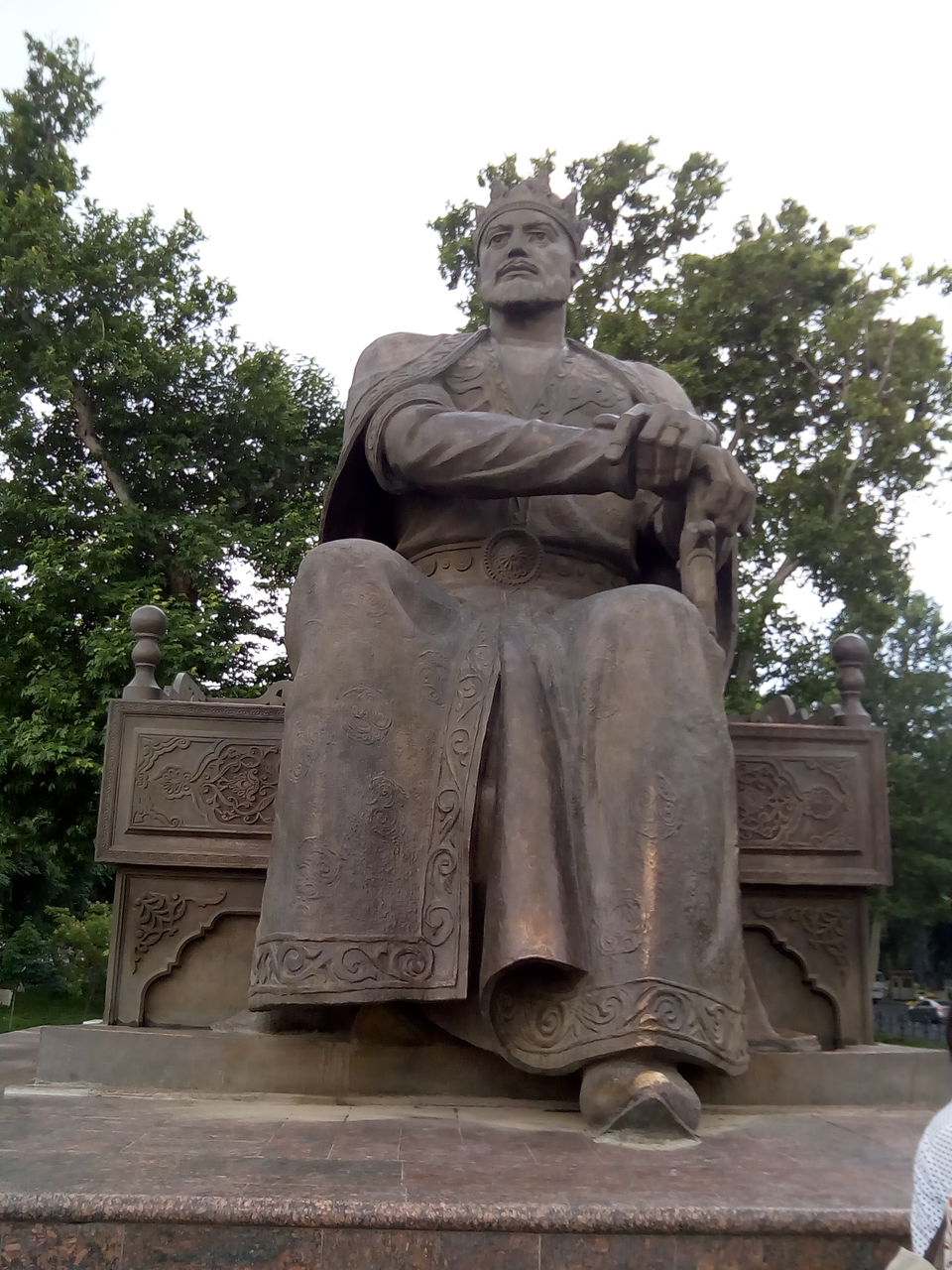 We visited the tomb of Amir Temur, Registhan Square, and Local market in Samarkand.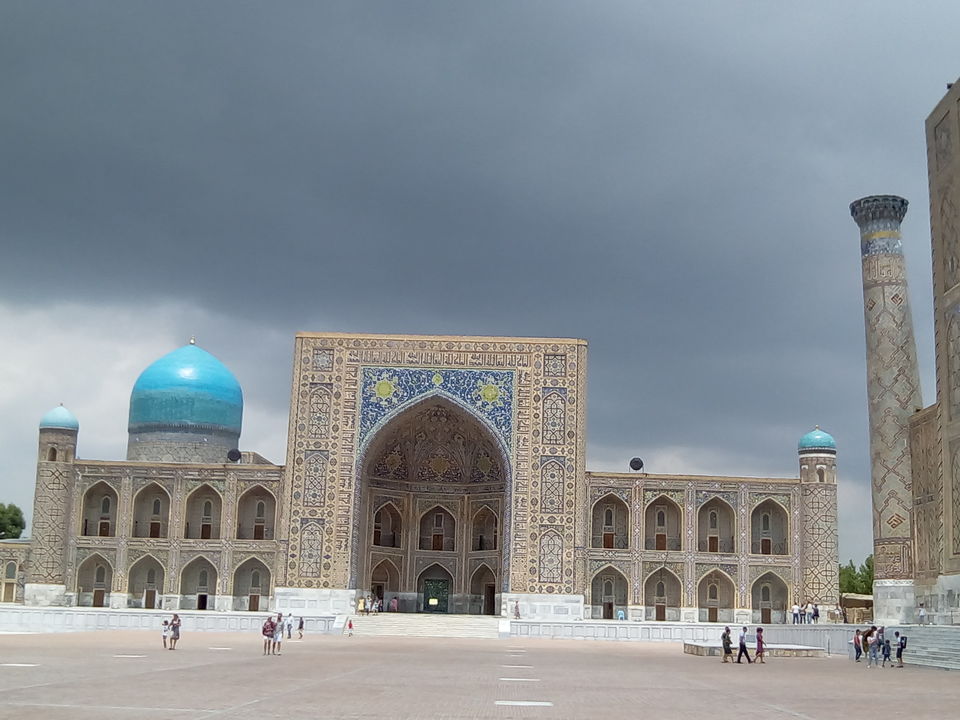 It was a 5 days trip and we were surprised by the way people reacted after knowing that we were INDIAN, courtesy goes to Raj Kapoor, Shahrukh Khan and Prety Zinta. They love Hindi songs though do not understand the language. So just pack your bags and get ready, the land of Amir Temur is waiting to give you a warm welcome.