Part-1 So, this vacation I went to peek the beauties of the Manali. Manali is located at in Himachal Pradesh, India. Himachal is the Hindi word, and if we break it into parts we get two words " Him" and " achal"; Him means ice, and achal means valley or maa ka pallu. So as the name suggests.. its the valley of ice. (This derivation is totally made by my own understanding, it has nothing to do with the facts ;-) ). Now back to the topic.. Manali. So I went to Manali via Delhi. I had one day halt at Delhi, so as a wanderer it would be a sin to sit idle at hotel and do nothing. So I took my backpack started roaming in the streets of Delhi.
The best way of transportation is Metro in Delhi. Yes but taking metro during peak hours is not advisable, as u can get sandwiched between the rush of people. The auto rickshaw there works on savari basis if the destination you want to go is the nearby place. I took the metro for Qutub Minar station and then reached the monument by rickshaw.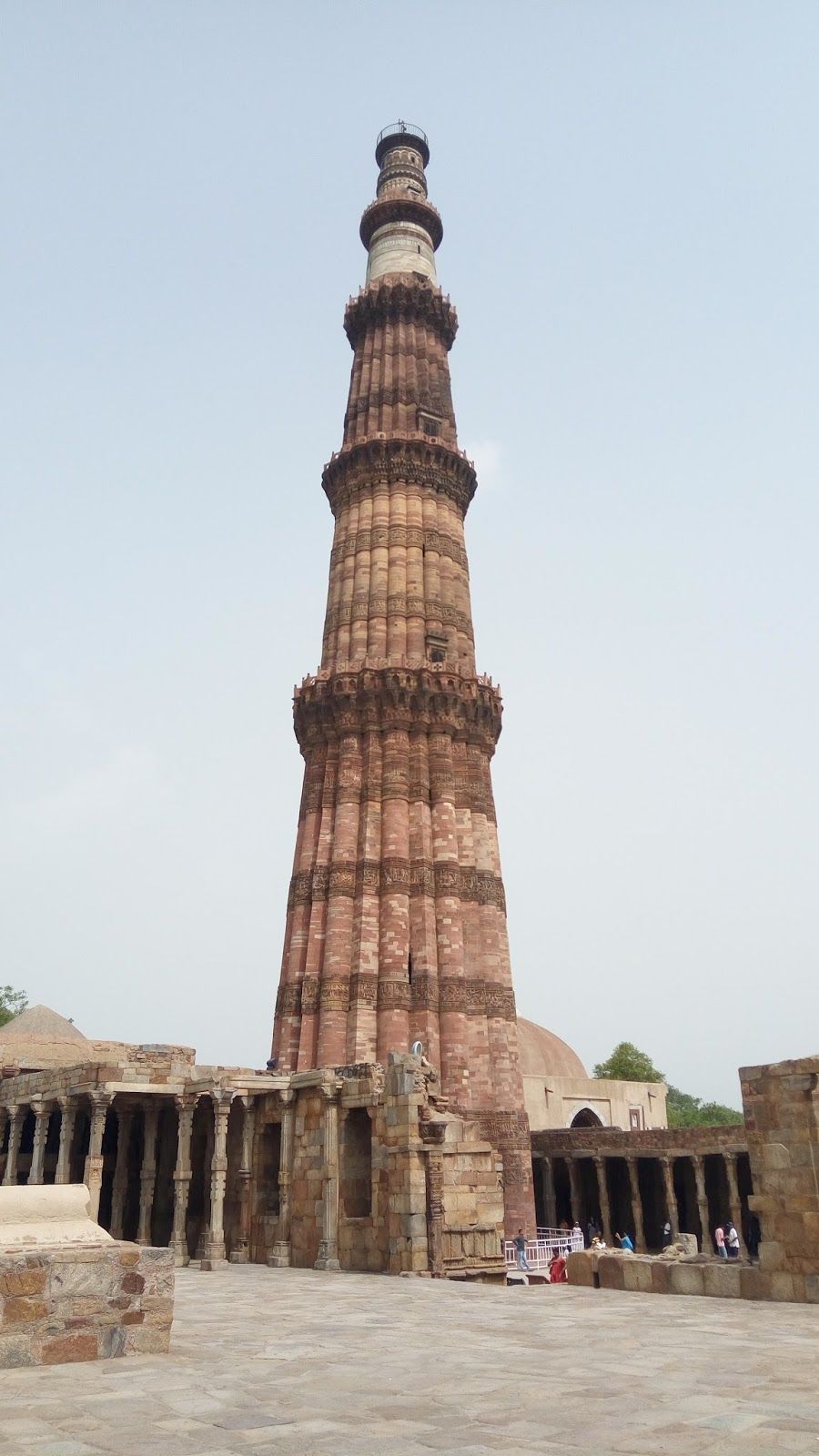 It is advisable to have a tour guide at almost every destination in Delhi; this is because major part of Delhi is related with the Historic moments of India. I went to Qutub Minar, Iron pillar etc. You won't find any particular significance of these places without a proper guide. (Yeah but, if you just want to click selfies without knowing the history of our country then it's cool to roam without guide) The construction of Qutub Minar was done by Qutub al-Din Aibak, the founder of the Delhi Sultanate in 1199 AD. The campus of Qutub Minar was built by ruining many temples of Hindus and Jains. Several renovations were done in Qutub Minar. Don't worry guys, I won't be writing the whole history. So the tower stands proudly in the Mehruli area of Delhi. It is BTW a UNESCO World Heritage Site.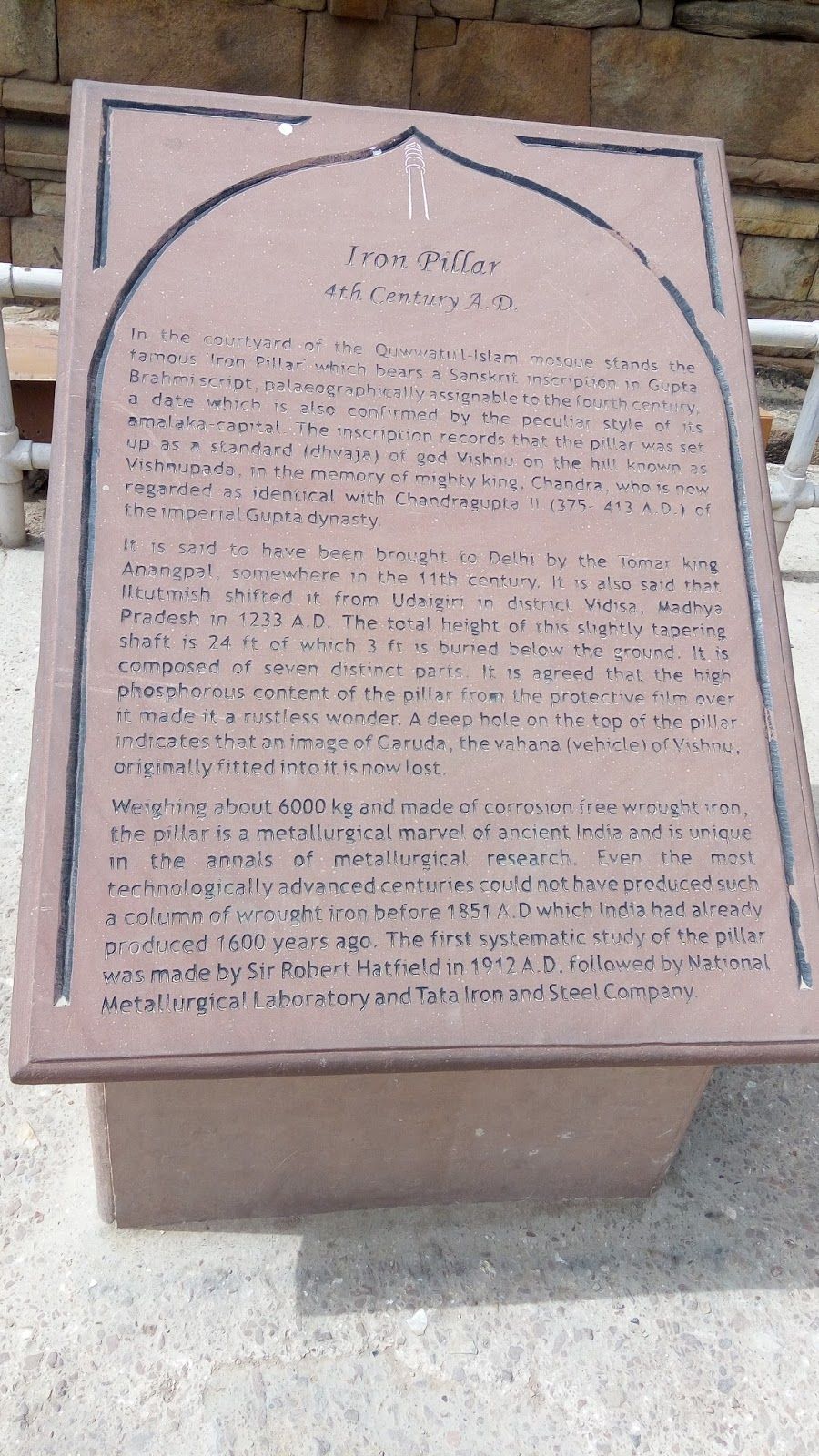 The Iron Pillar is situated in the campus of Qutub Minar. The history of the Iron Pillar is en craved on the stone. This Iron Pillar is famous as it isn't rusted even after staying in the open environment for decades. The iron pillar is said to be made of 98% wrought iron.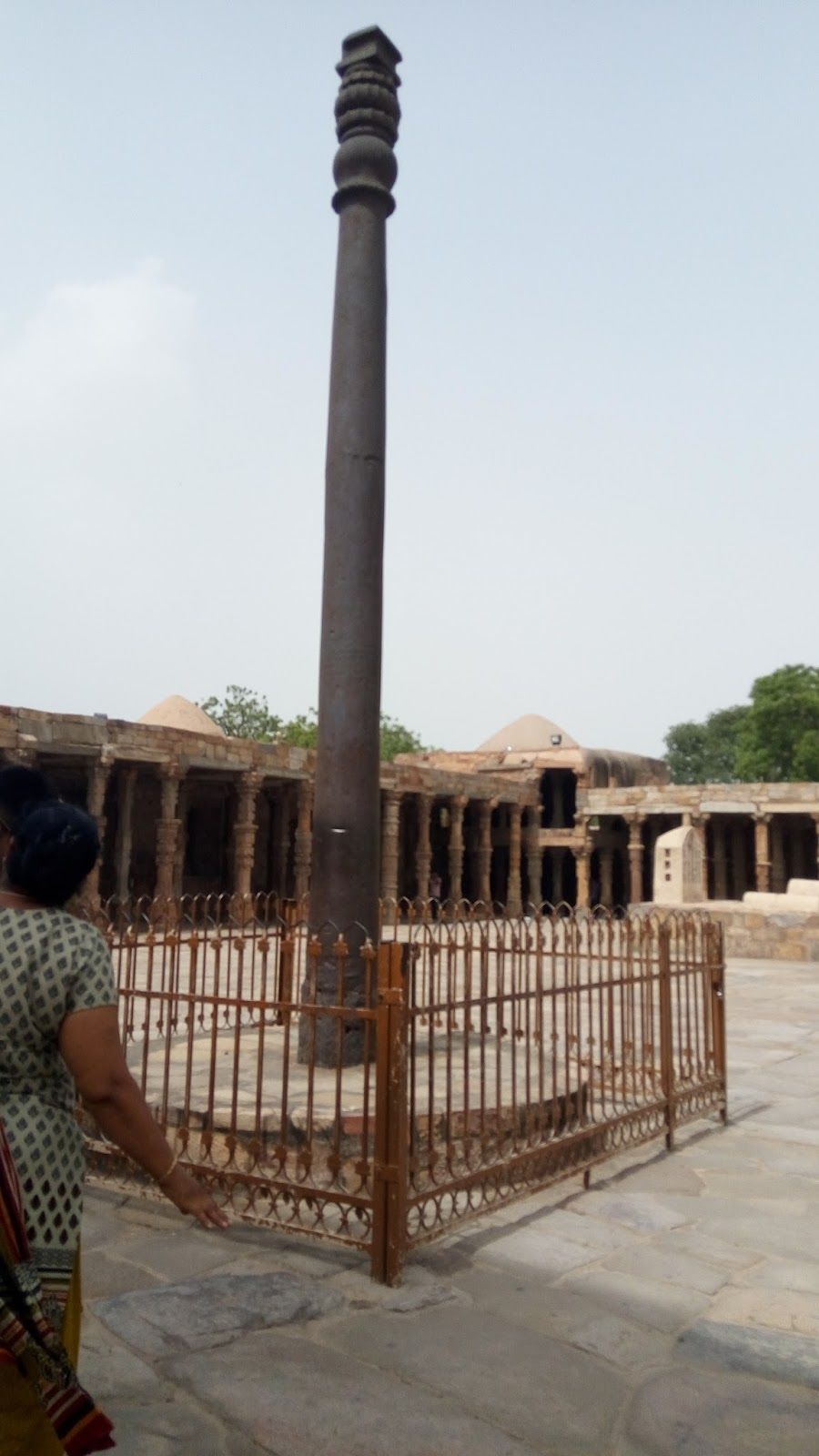 ** Please take note that these monuments have timings for opening and closing, so schedule your trip accordingly.
Next I went to Naiwala, Karol bagh. If you are a bike enthusiast visit this place for sure. You will get to see various bike models; and that place is heaven for bulletiers. you will get tons of accessories for your bike from there. But the traffic there is terrible.
I ate the Cholle Bhature of Delhi... yummmm... If you are non vegetarian then you can taste the Mughalai food of Delhi. I then took Metro for Kalkaji station from Karol bagh Station to visit Lotus Temple. The temple is at walkable distance from Kalkaji station, so if you want to save your 20 rupees you can. At lotus temple i was greeted by the sign below.
So i ended up exhausted in the hotel. I booked my bus ticket from www.redbus.com for Manali, and went in the world of dreams.
**please do comment if you like my blog. This is my first blog so the suggestions are also welcomed.. Thank you for reading.