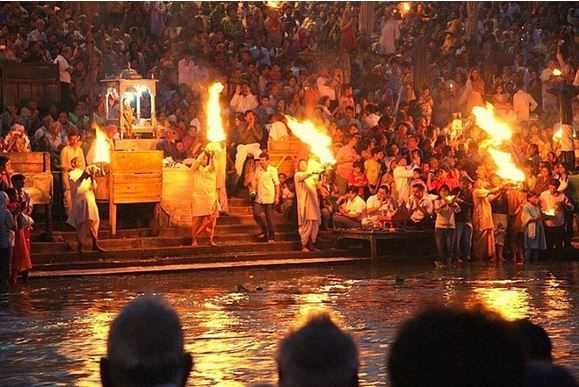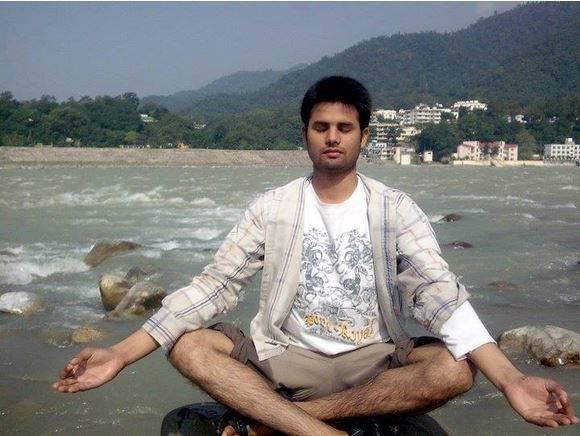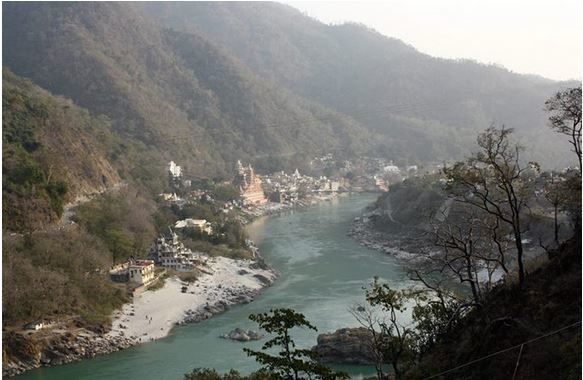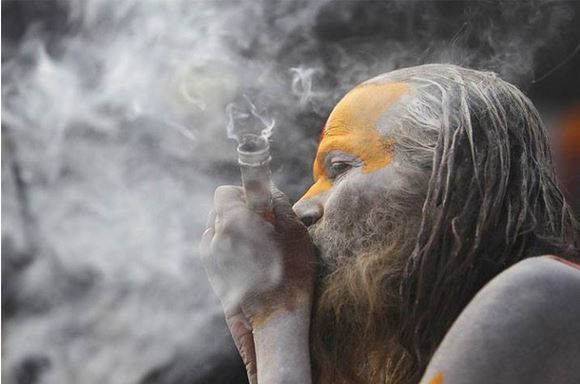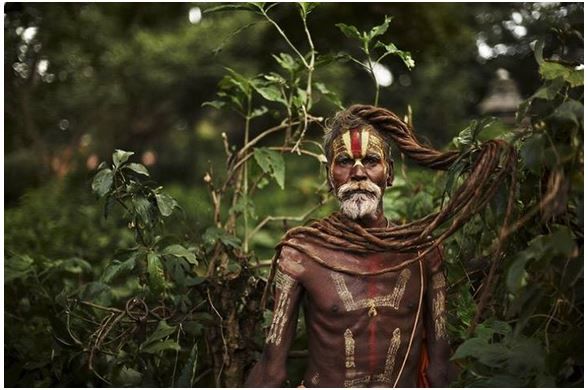 I am writing this, because today I really wanted to relive that moment of my life. So while I write it as it is, I will do some time travel. I have done some crazy things in my life and this is one of them.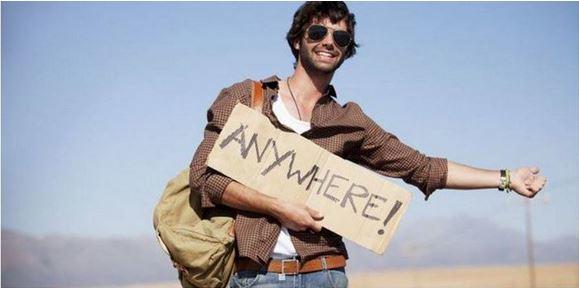 I was in pre-final year of my engineering studies and life was quite cool. No one to ask questions, no one to judge you and no one to see. I use to go college on my discretion and studied only during exams.
One fine day I was playing Max Payne over my PC when one of my junior Vidit came and asked. Sir, let's go somewhere. I said let's do that, even I am rotting here. He asked me, but where we will go sir?
After a minute of silence I asked him, Your relatives are in Haridwar right? Your Uncle? He nodded yes.
I said, okay bud, we are leaving for Haridwar right now.
Right now? He was shocked and surprised. I said yes, right at this moment. But sir the money papa has sent for this month is over and I am already in deep credit. I laughed and said you don't need money to travel. We are students and students don't take train tickets.
We will travel without ticket till Haridwar and if we reached there without any issues then the first thing we will do is to dive into Ganga as a token of thanks to god. If he wants us to come we will reach. At Haridwar we will surprise your uncle and will stay there overnight.
Next day we will take your uncles bike and will cruise to Mussoourie. The next destination will be Rishikesh post which we will return home. Sounds like a plan he said, and we were all set.
We didn't changed our cloths, didn't took any luggage. I abandoned my mobile phone and left below note for my brother.   
"Travelling to Rishikesh. Will return after four days. Call you tomorrow morning. If I don't call back check with Railway Authorities. Milk is in kitchen. Don't forget to boil it. Love!"
First leg of the journey, Reaching Haridwar:
We boarded NDLS-Haridwar express with pride. It was full of pilgrims. Hindu monks and beggars. In trains I usually don't like sitting at berths and very soon I was at the train doors. Whoosh, what a time it was. The wind was gushing through ears. As the city passed, the train dived into the never ending tracks of time. Fields, greenery, Railway Bridges, School Kids waving hands. It was like a painting.
The voice of train engine, like the throbbing heart and its compartments like mini cities.
We reached Haridwar in evening and yes no one came to check the tickets. We were lucky. The first thing we did was to take a dip into Ganga. It was my first time in life. I was mesmerized at the bank of Ganga (Har ki Paudi). Temples, saints, pilgrims and hundreds of diya's were flowing in water. I could not explain the experience. Time stopped for me right at that point. Vidit started to take pics in his mobile phones. He wanted to capture that scene in chipsets and electronic memory. For me the panoramic view got photocopied in my brain cells.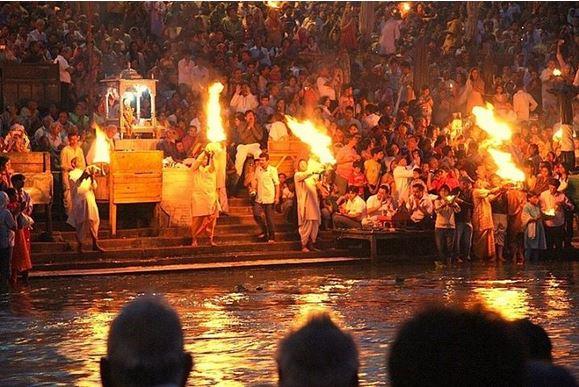 The sun was set and Ganga Aarti started. It appeared to me that god's descended from their heavens to offer prayers to Ganga. The water flow was slow; we removed our cloths and jumped. I took my first dip into Ganga. Inside the water I opened my eyes. The black water with reflections of thousand lights. If I could ever imagine how it might feel inside a mother's womb, it must be like that moment. Suspended, nullified, abundance and with the gentle touch of the water flow. Like care of a mother. I understood why people call this river Mother Ganges.
I floated into that water for half an hour when Vidit reminded me I will get cold. I didn't wanted to come out but I have to. Did some Pooja after that. The common rituals I am taught from childhood. Out of the only ₹20 I had with me, gave ₹10 to an old man sitting near to the bank.
We got dressed up and left for Vidit's uncle home. His uncle's home was in a colony after BHEL (Bharat Heavy Electronics Limited) establishment. We wanted to surprise his uncle but he surprised us. He with his family was not in Haridwar and was in Agra to attend a wedding. We found a big lock at his home. Fortunately he had given extra keys to one of his neighbor and we got them after calling his uncle over phone. His uncle was supposed to return after two days.
So, a big flat was all ours to mess with. We misused everything possible. Emptied his fridge and after that thrown ourselves at couch to catch some nap. We decided to leave Haridwar early morning on Vidit's uncle bike to reach Mussoorie via Dehradun.
Sailing to Mussoorie: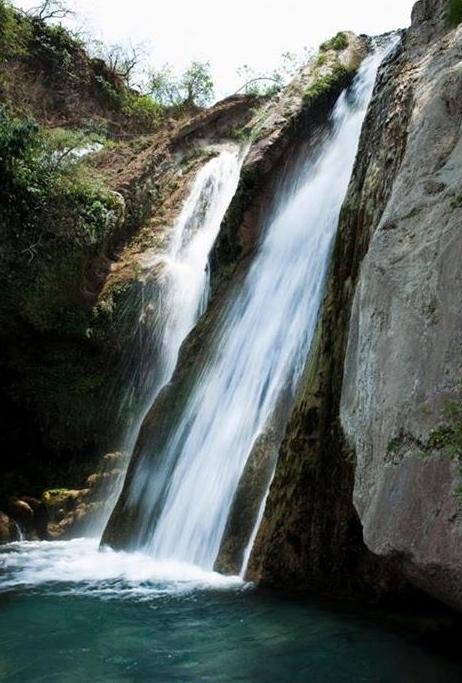 Till date I don't know how to drive bikes. Vidit was a born roadie. We cruised towards Dehradun. Morning mist was there and the road was empty. We speeded. Lush greenery was all around. I guess it was Raja Ji National Park outskirts. Famous for crazy elephants. We didn't encounter any by the way. In some hours we were in Dehradun.
We asked someone, where is road to Mussoorie? Yes, there were no Google-maps popular those days and one person told us some left right after which we reached right at the beginning of the uphill road. On many things which were happening for the first time to me in that trip, going to a Hill Station was one of them. Before this I had never seen hills, valleys and hill roads.
After a few kilometers circling up the hill road, I asked Vidit to stop. I asked him, dude I don't have a life insurance, are you good with driving on this road. Every time you take a turn and go close to the open side of the road, I feel like going into the valley. And every time you drive in middle I feel like the car coming from the other side will ram into us.
He was candid in his answer. Sir, I am driving on the hill road for the first time but my uncle had a done a lot of travel on hill roads and he always use to say if you keep your lane. You are safe. I said okay. I trust your Uncle.
We moved up and the splendid beauty of Mussoorie was in front of my eyes. It was scenic and beautiful. Once Englishmen has once said 
"Romance flows in veins when you are in Mussoorie."
He was true. The entire hill station is very silent and full of beautiful sights. Specially the one when you go towards Camp-T falls. We had planned to return from Mussoorie on the same day so we decided to go only to the waterfall i.e. Camp-T. After half a day driving we reached Camp-T.
Not sure from where water comes at this place. It was chilling. We were cold too but we decided to take bath. My first bath under a waterfall. Felt like heaven. It was both massage and bath as the waterfall was falling from some good height and hitting the body hard. All the tiredness disappeared.
We ate Maggi and tea there and started to plan what next. Usually people don't return downhill during evening or night. But we decided to do that. On our bike we cruised downhill. I don't think I mentioned yet that we were not having helmets with us. It was crazy. As we started to move down the darkness started to increase. It was risky but we did it. Mussoorie was looking damn haunted in the night time to the same proportion in which it looks beautiful during daytime.
We passed so many cemetery's, abandoned houses during our way. Full adrenaline rush. We touched Dehradun at 1:00 AM in the night. During our travel we seen so many Boarding Schools and day schools Dehradun is famous for. There were engineering college's en-route Mussoorie. All our way I cursed myself why the hell I didn't took admission here. Studying here means weekends on hill station.
Anyways, we cruised trough Highway and came back to Haridwar around 4 in the morning. We were already sleep-driving by this time and we thrown back ourselves to bed as soon as we reached home. Next day we woke up at 10 AM.
Last Leg of the Trip: The ultimate destination Rishikesh
We kept an entire day for Rishikesh as I wanted to see this place in greater detail. Before this I had seen this place only in the picture albums of my family when my parents went to Rishikesh-Badrinath-Kedarnath-Gangotri-Yamunotri pilgrimage long time back. I was fascinated by this place since then.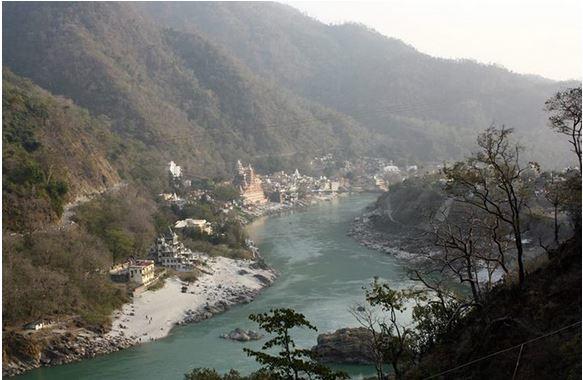 The Ganga taking curves, Shivalik hills and uncountable saints and pilgrims. Rishikesh is the place from where people start their journey towards Badrinath and Kedarnath. Now people go to Rishikesh for Night River Side Camping, White Water Rafting and other adventure sports. Six, seven years back this place was peaceful and less crowded.
We left Haridwar 12 to reach Rishikesh only in an hour. We had our lunch here and then sightseeing started. We took a dip in Ganga as well. Then went to a place Swargashram. I found this place really good. All our way we encountered saints, Naga Babas, and other holy men.
After this we walked aside the banks of Ganga River and as the water flow was low we decided to get a little inside, just to sit on the stones and get some pics. I still cherish some of the pics we took here. One attached with this note and also my cover pic as of now. There is an ultimate peace on my face. I was actually in peace and my mind was free. It's like leaving everything back and surrendering yourself to the creator of universe, the ultimate father. I really miss that day of my life.
We sat in the middle of Ganges over a rock for some time and then decided to go back home. It was almost evening. I met some foreigners there; many of them were living in Rishikesh from years. One of them was a lady named Edis from Sweden and many more such strangers.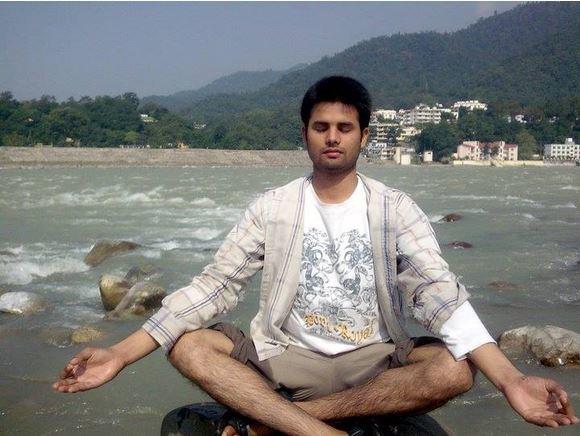 I was so much into travel mood that I asked Vidit to push the limits and continue travel to Neelkanth Hill, Badrinath and Kedarnath. I think here the tensile strength of his courage got broken. He told me sir we are definitely going to die if we climb more up towards Neelaknth, Badrinath or Kedarnath. Those roads are not good and safe. Let's go back.
Neelkanth is a hill aside Rishikesh famous for an old Shiv Temple and there are sages who are living there from decades worshipping Shiv and smoke cannabis. I wanted to go towards Badrinath to see Valley of Flowers. The legend says during pollination times the entire valley gets filled up of yellow flowers and look like heaven from the hills above with Ganga flowing down.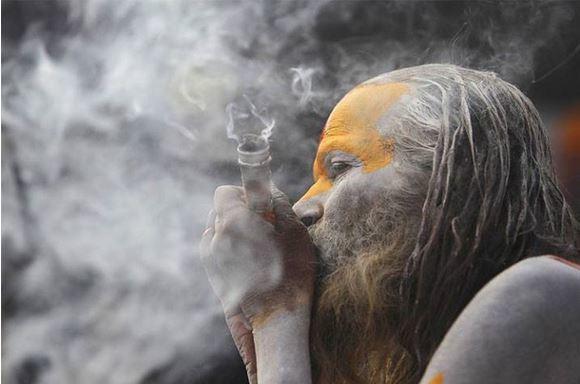 But I had to give up that plan because at that time I could not have gone further alone. Probably I will return someday there to climb up till Gangotri and Gomukh Glaciers.
We returned home and Vidit's uncle was at home. No doubt we had a nice time at dinner. His uncle was upset from our daredevil acts but admitted only young bloods could do all this. Next day we thanked Vidit's uncle and boarded a train back to our college from Haridwar.
Again we travelled without tickets and reached home safe. It's another thing that this time we had to come back in General compartment sitting over the washbasin. People were hanging from the fans and stocked in the toilet. We were still in better position.
The journey came to an end and when I reach back college my brother awaited to butcher me. Papa and Mom didn't talk to me for a month. But finally they forgiven and today also they love to listen these stories only to get surprised on what all adventures I have did.
After that year in college we took many trips like this to Nainital, Jim Corbett etc. Those were awesome days!! Miss them all. 
Cheers!!
Sid