Awakening to the real thought of traveling takes a lot of courage. To perceive the true concept of 'Traveling' is something not every one of us can encounter.
Meanwhile, I will let you know about my trip to Kaza; let me introduce myself to you. Bringing myself as 'Harnam Singh', an ardent photographer who always tends to take a life as a challenge has a definite love for mountains and nature, and why not, it possess a heart-touching ethereal beauty.
'Craving to see the different shades of nature,
I kept wandering the laps of Himalayas,
With an undying love for traveling,
I couldn't stop myself from shoveling'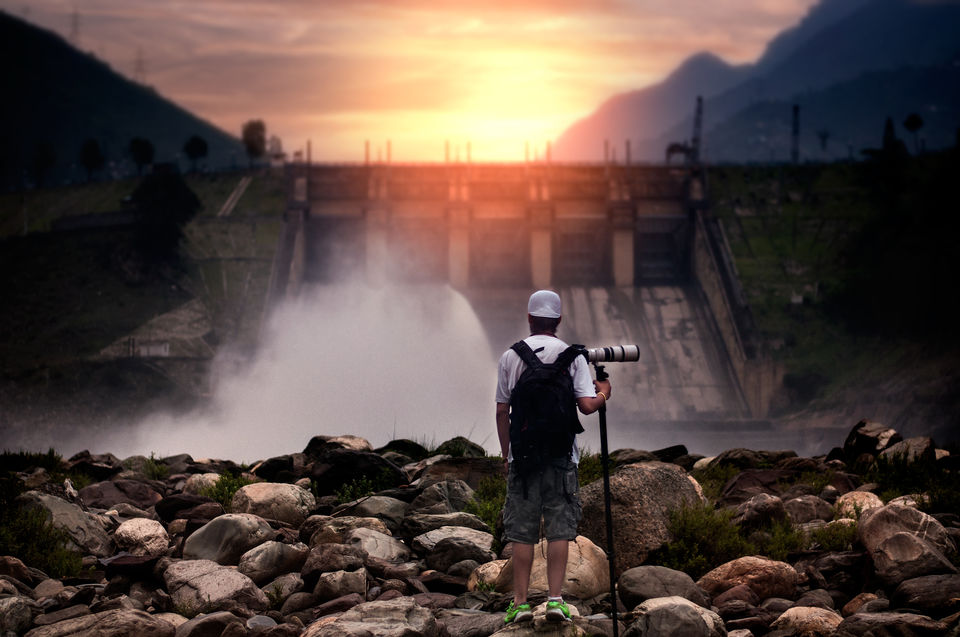 Becoming wanderlust has always been on the top of my priority list and this was it- KAZA!
Kaza, a mesmerizing sits on the eroded flood plain of the Spiti River and is the biggest settlement you'll encounter in this empty corner of the planet. It feels a bit like a small frontier town with an easygoing pace. Jagged mountains rise on either side while the river coils across the valley floor like twisted locks of Medusa's hair.
Packing my bags I didn't realize my destination because I just wanted to travel. I urged to travel - not to escape, but to learn and give myself time to connect with the most important gift of our lives. Initiating my trip from Mandi, Himachal Pradesh I left for Rampur.
Day1- Sarahan (Rampur)
Without any pre-planning, I reached there and tried to manage my accommodation in local Dharamshala. The roads to Sarahan compose pictures of pastoral perfection, and beautiful landscapes all the way.
Main Attractions: Bhimkali Temple, Shri Ragunath Temple, visibility of the peaks of Shrikhand Mahadev
Cost of Accommodation at Dharamshala: Rs.100 Per Day
Food Available: Availability of food Thali worth Rs.70/- in the local market.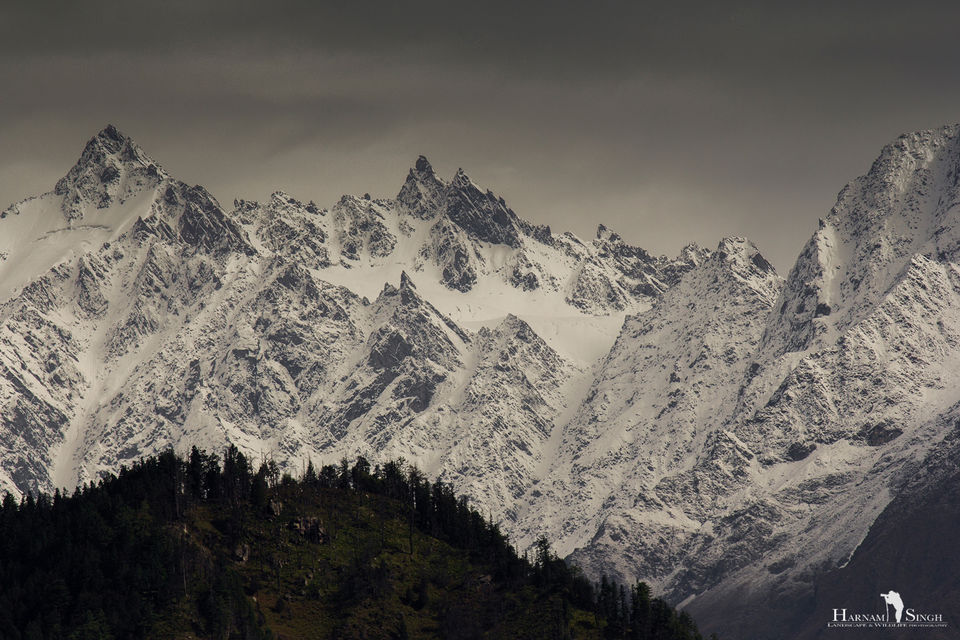 Day2-Sangla
Leaving the scenic beauty of Sarahan behind, I took the local bus of HRTC and headed towards this little town of Himachal Pradesh which is surrounded by towering mountains on all sides and is set on the banks of the Baspa River that surges through the valley.
Main Attractions: Kamru fort, Naag temple are the main attractions of the valley. Also temples and scenic beauty will allure you.
Cost of Accommodation: Very minimal
Name of guest house: Forest Department Guesthouse (It is better to stay here, as online booking is easily available). Also, the prices of Govt. guesthouses are very low; hence you can find one easily.
Food Available: Food eating outside is pretty costly, so it advisable to have your meals in the guesthouse itself.
The cost was very low due to the good healthy interaction with a known person who used to reside in my hometown, Mandi.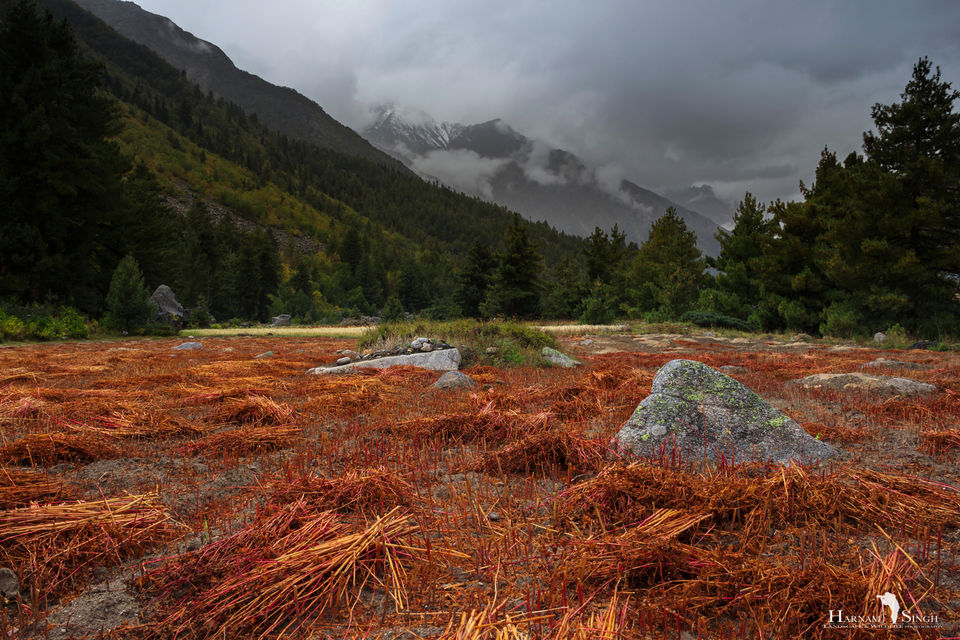 Day3- Chitkul
With an urge to learn something more about Himachali Culture, I wanted to see the deep roots, and such environment can only be best depicted in villages. Hence, I headed towards Chitkul, a village in Kinnaur district of Himachal Pradesh. It is the last inhabited village near the Indo-Tibetan border. The Indian road ends here.
Main Attractions: Mata devi temple, Indo-Tibetan check post
Cost of Accommodation: Rs 500 per day, Local Govt. Quarters (Only for people residing in Himachal)
Rs 650-700 per day, ( for people residing outside Himachal, excluding food meals)
Mode of Transport: You can hire a taxi, take a lift from somebody or else travel through local bus. (Distance 28kms from Sangla)
Food Available: Advisable to eat in hotels, apart from it you can easily find the restaurants.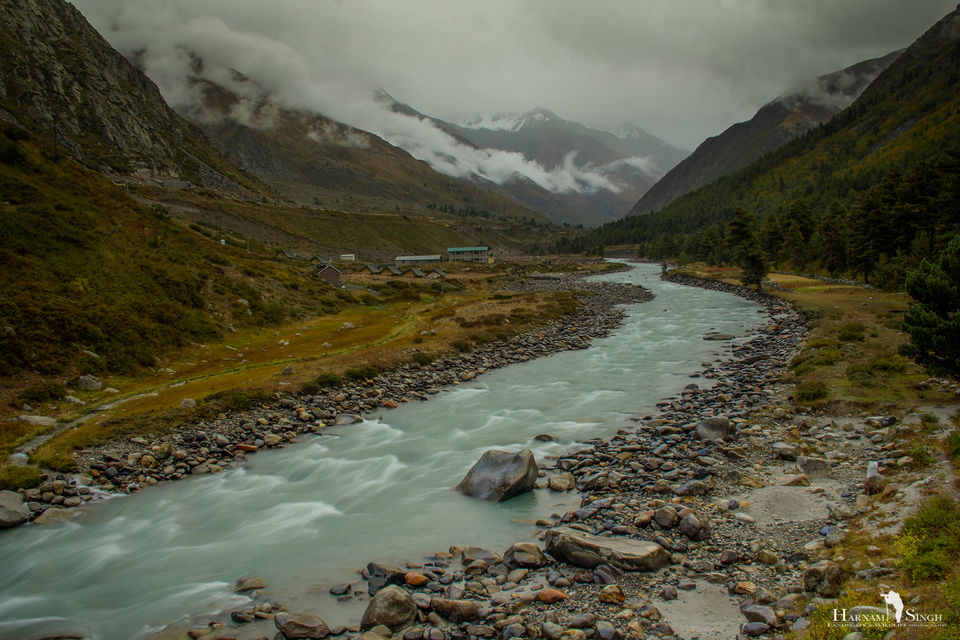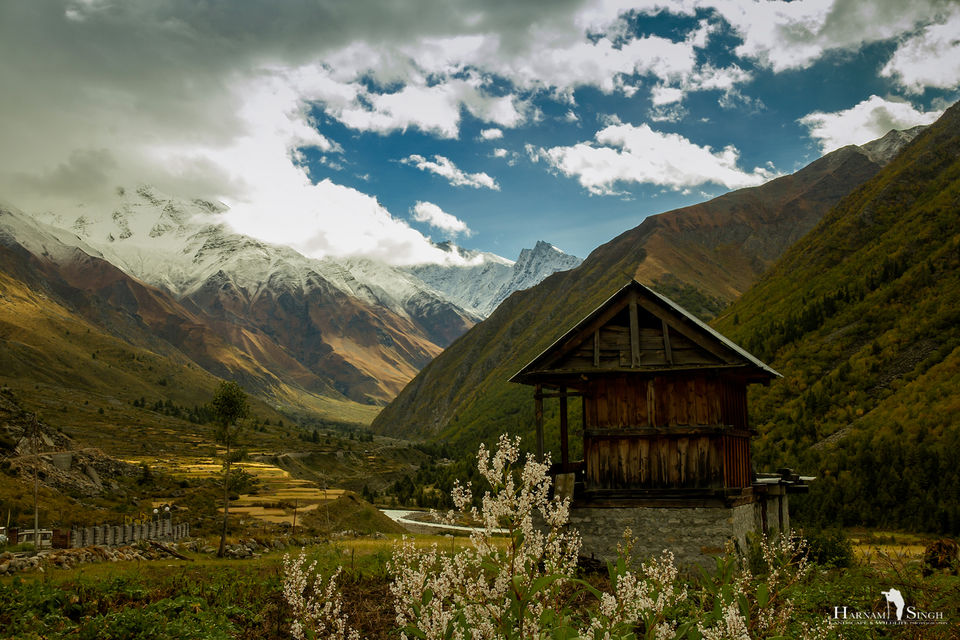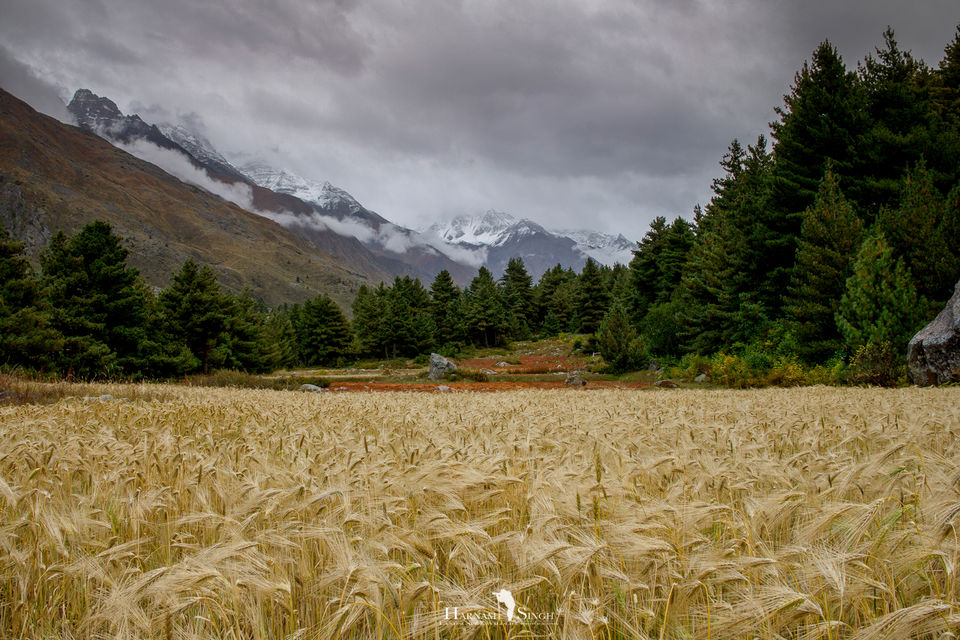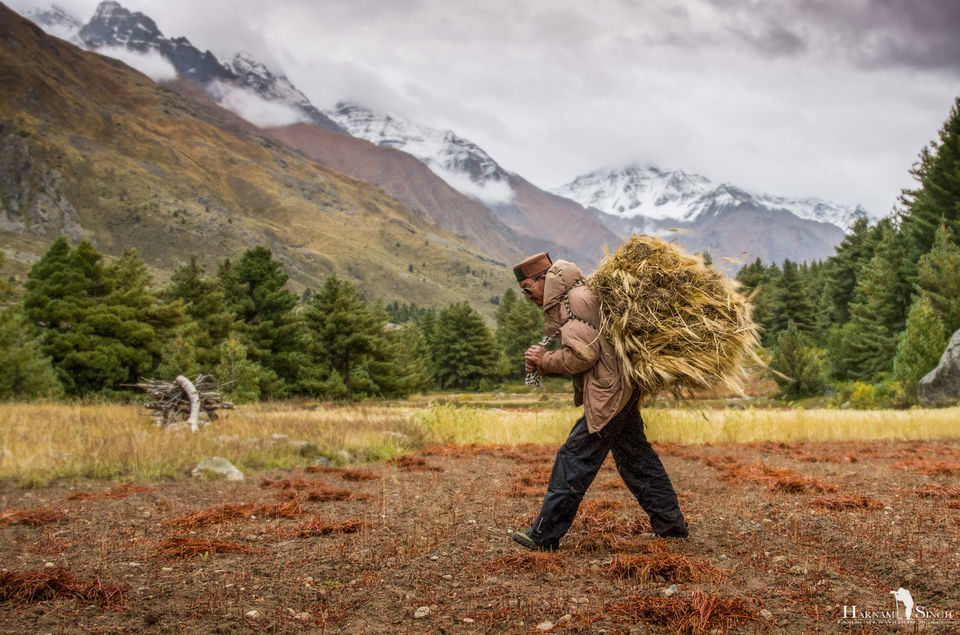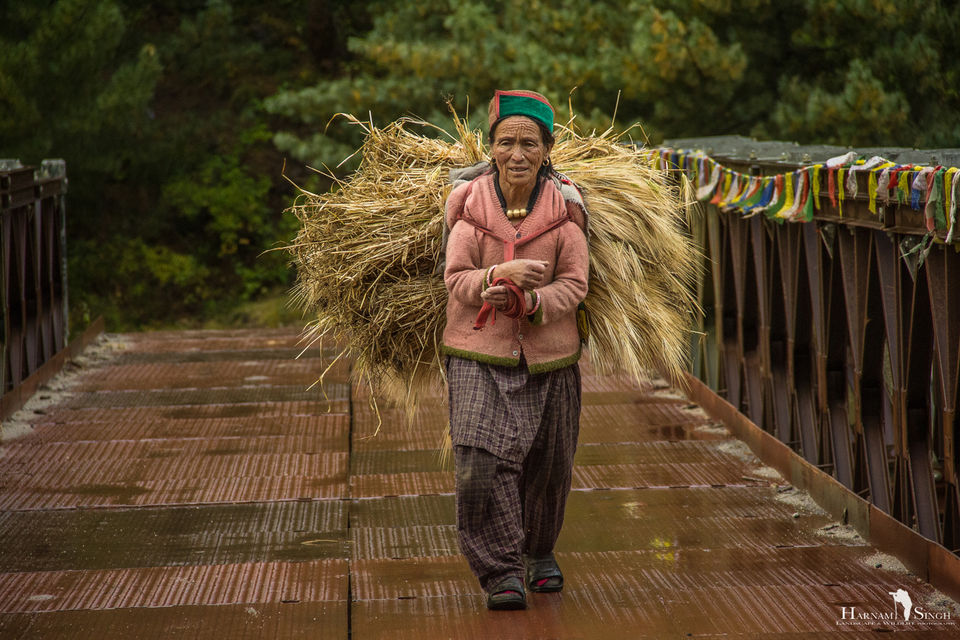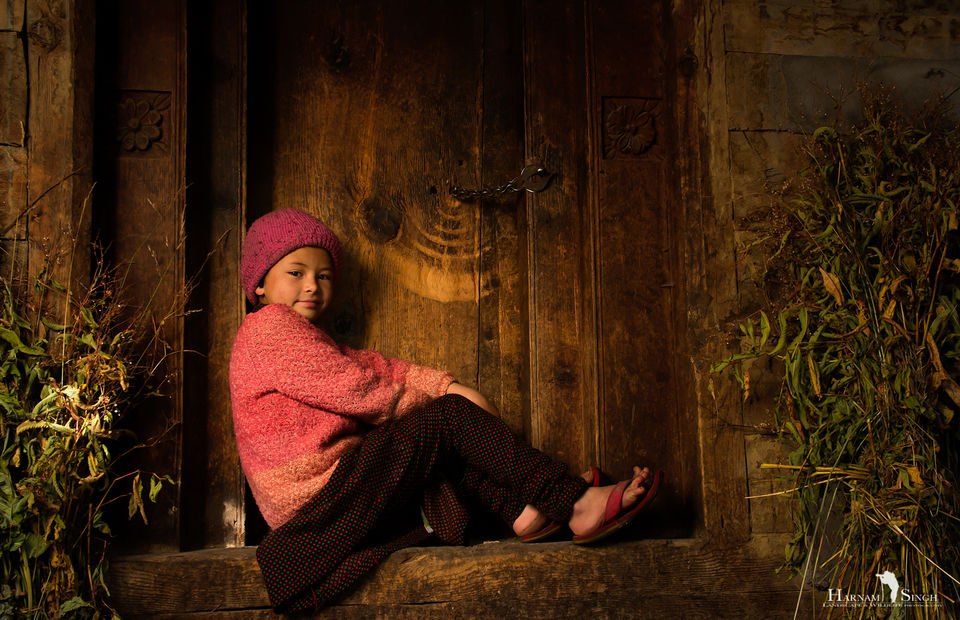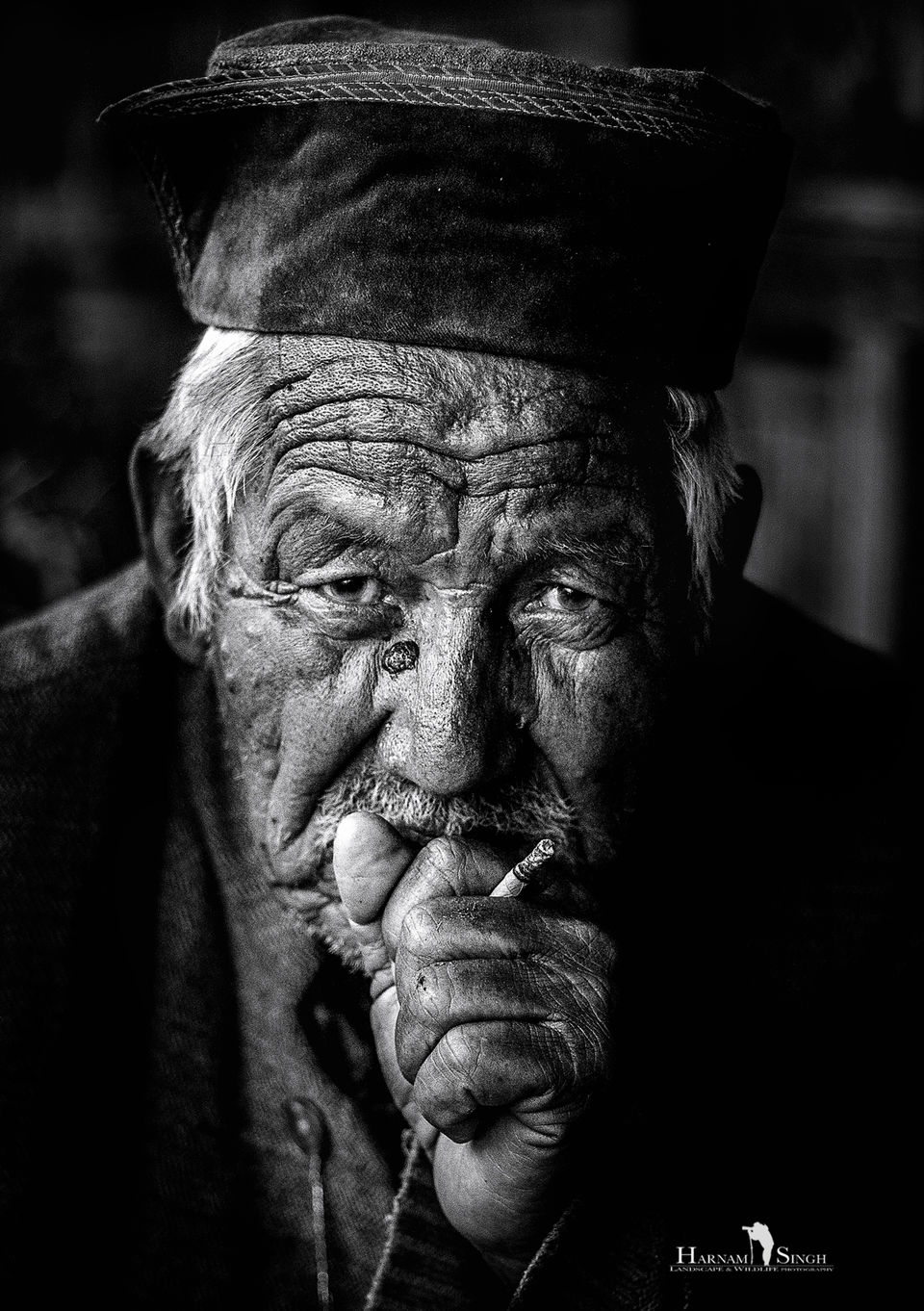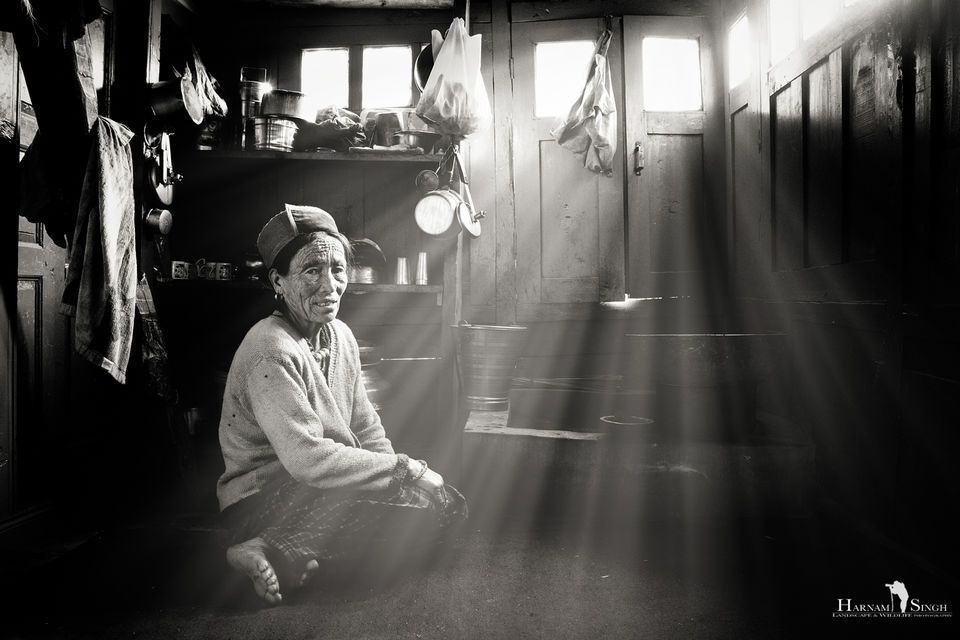 Day4- Reckong Peo
Paving the undefined paths for myself, I reached to Reckong Peo. 'Not every place can touch you', came into existence when I myself couldn't connect to Reckong Peo. To my personal experience, I felt that Reckong Peo has been maintained like more of a city and the lifestyle which I was looking for was unavailable, hence I cancelled my pre-planned scheduled of staying at Reckong and went to Rogi.
Traveling through the last bus I reached Rogi Village, but then due to unavailability of any accommodation I headed towards Kalpa after taking this alluring shot of 'Three Majestic Peaks'.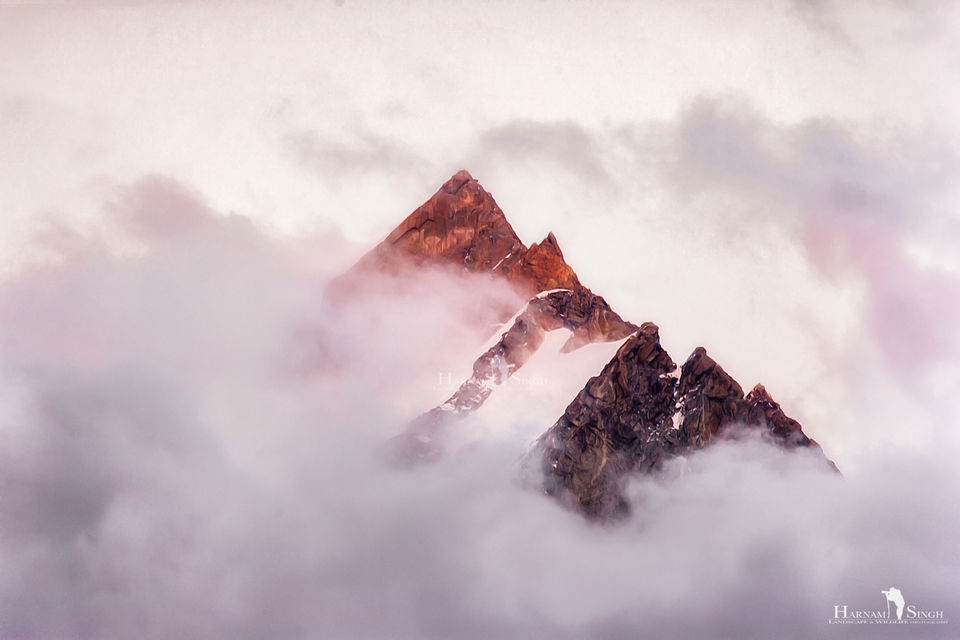 Main Attraction in Rogi village: Visibility of shrine of Mt. Kinner Kailash (due to the low visibility sometimes it gets difficult for people to view it), Suicide Point
With an absence of transport, I took lift from some unknown people of Hyderabad and reached kalpa.
Day5- Kalpa
A small town that resides near Satluj river bank and above Recong Peo in the Kinnaur district of Himachal Pradesh.
Main Attractions: Buddhist Temple
Cost of Accommodation: Rs700/- per day in hotels or guesthouses
Food Available: Rs 200-300/-
After visiting Kalpa, I left for Pooh as my bus for Nakko Village was late. Taking the lift with an unknown person, I reached Pooh.
Day6- Pooh Village
A beautiful village, which is renowned for its natural beauty, green fields, apricot orchards, vineyards and almond trees. Pooh welcomed me with the ringing bells of marriage, and there it was! Yes, a marriage was happening around the place I stayed. Running with the local guy of Pooh, I went there and started focusing on the enthralling bride through my camera, representing the culture of Kinnaur.
Main Attractions: Village itself is an alluring attraction.
Cost of Accommodation: Rs 500 per night, Rest House
Food Available: Food is available in restaurants but covers extra charges.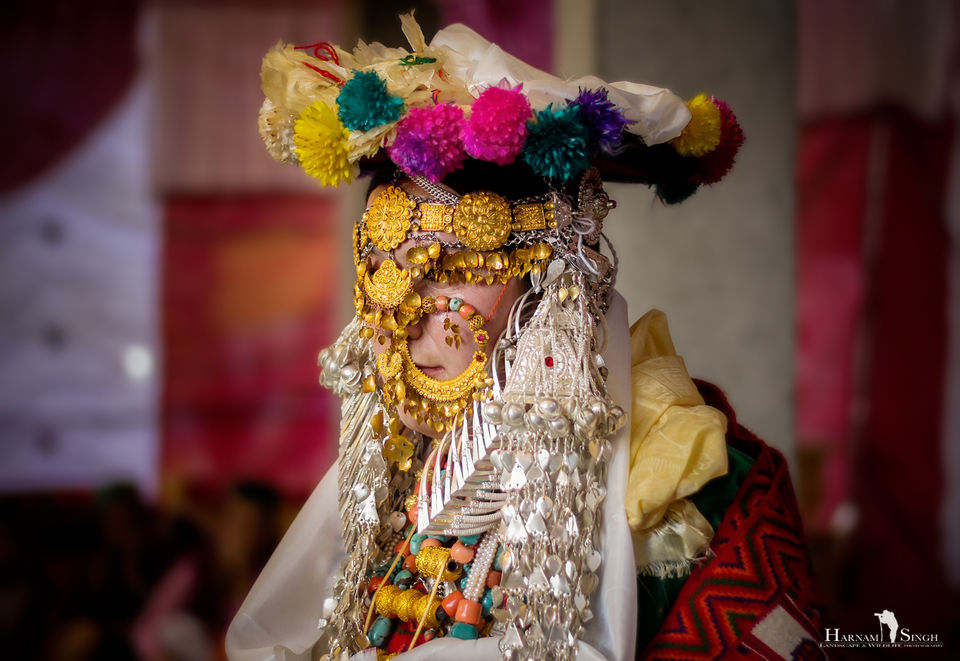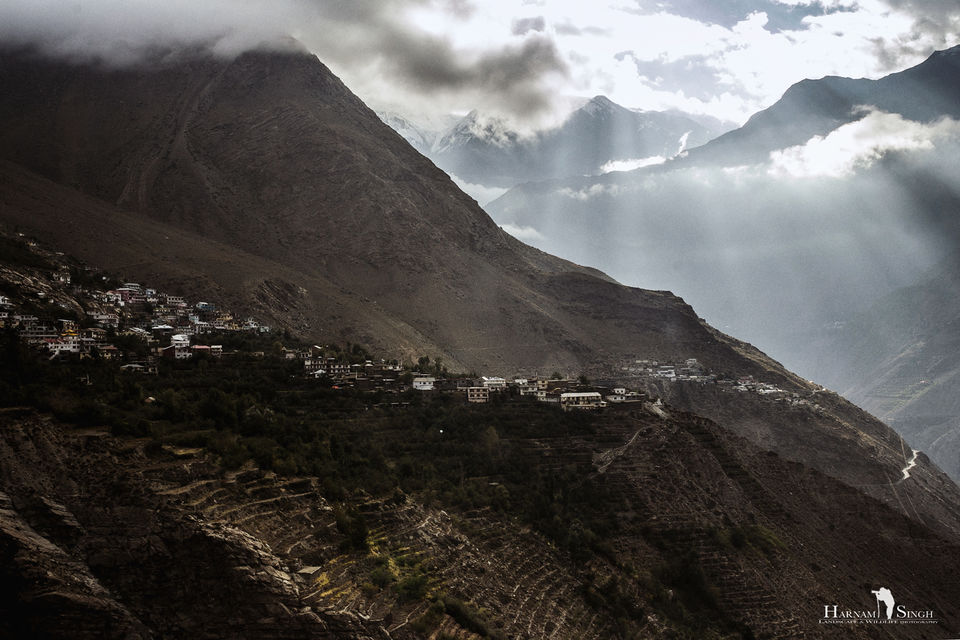 Day7- Nako Village
A place where the monks have created their 'real' lives. It lies in the sensitive restricted zone along the border with Tibet, which requires an Inner Line Permit to travel through. That, coupled with its remote location and limited tourist infrastructure, makes it a little-visited but rewarding destination.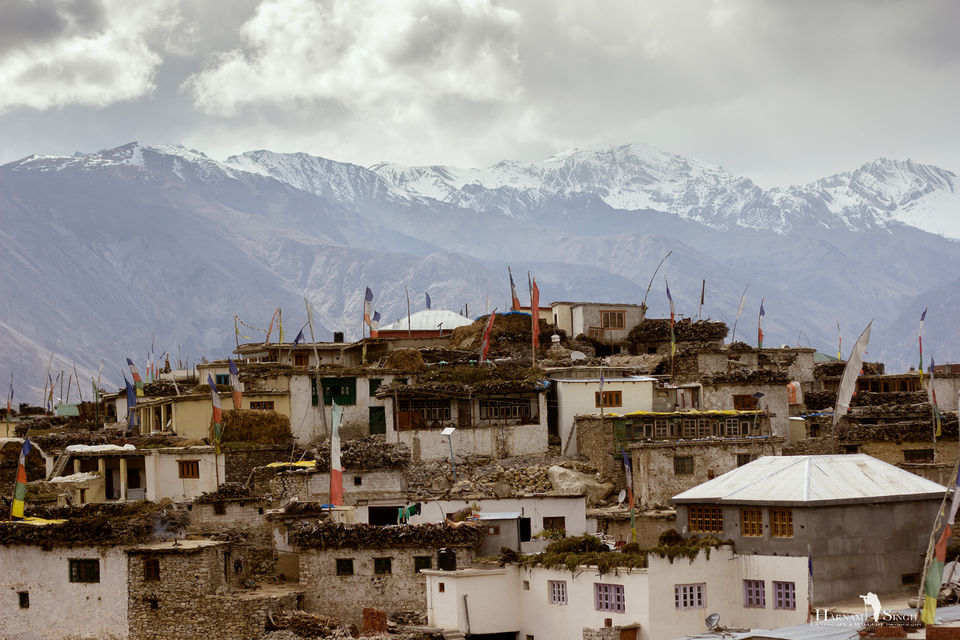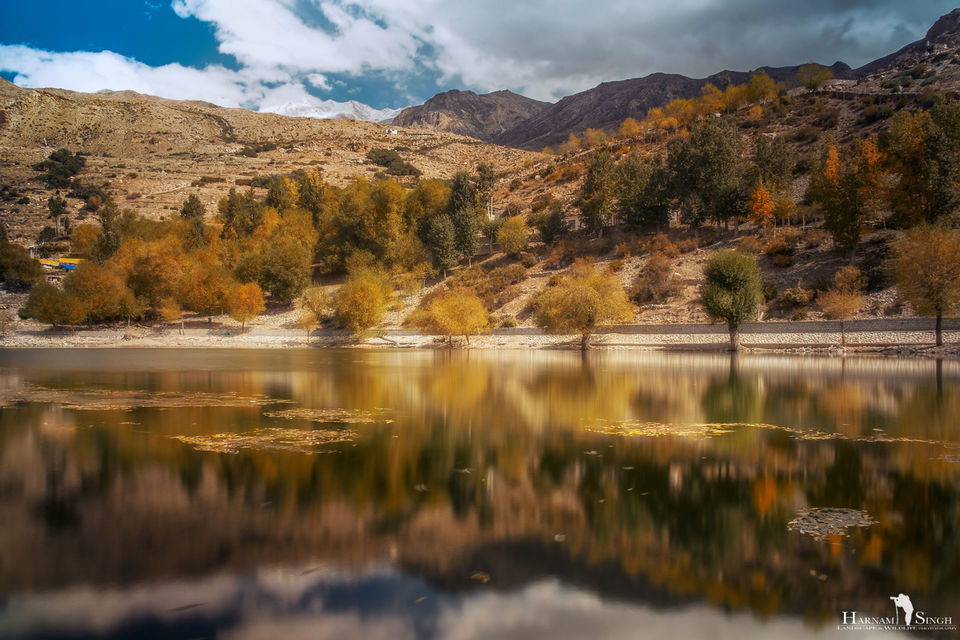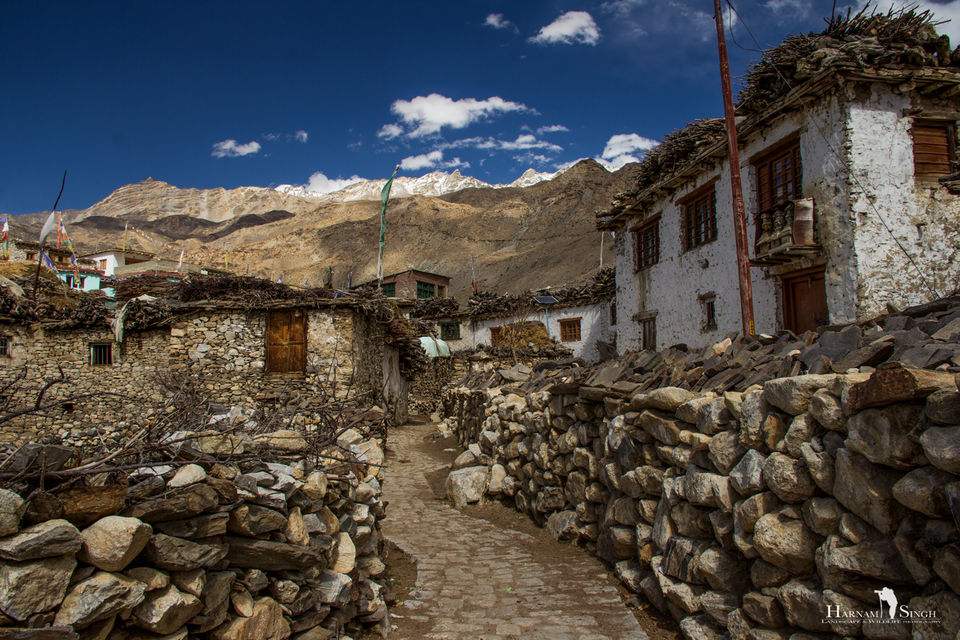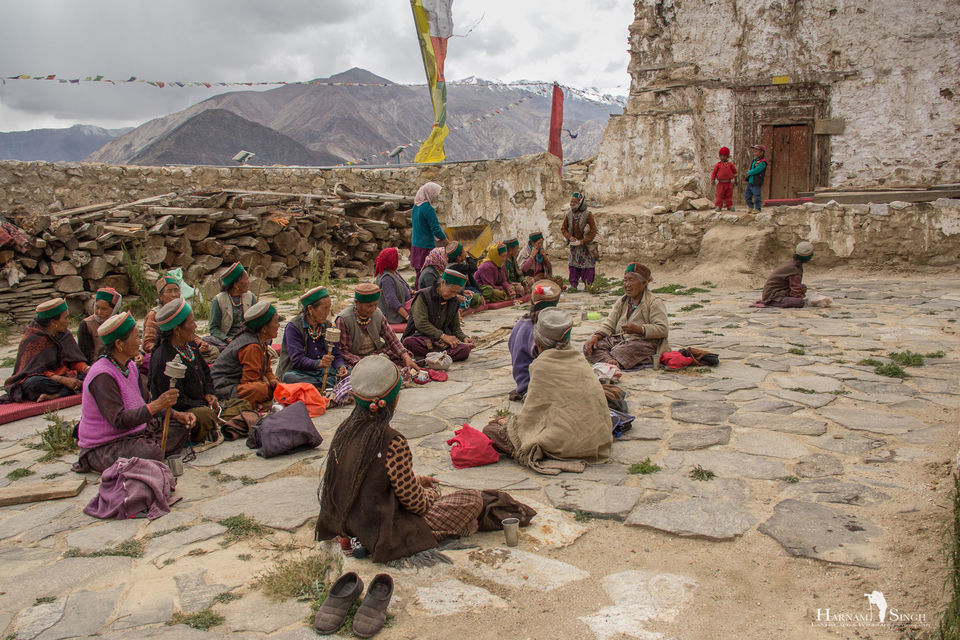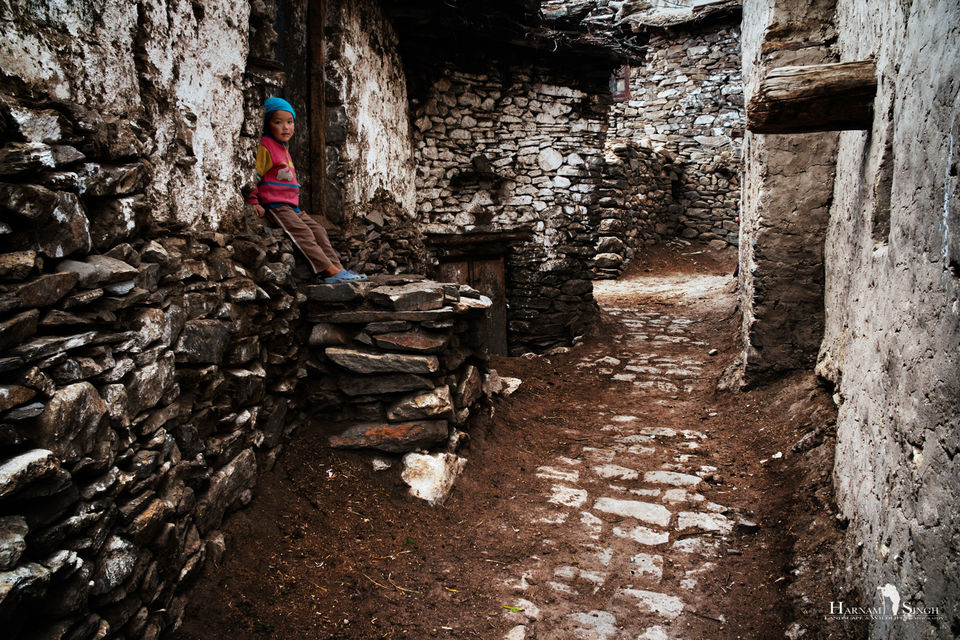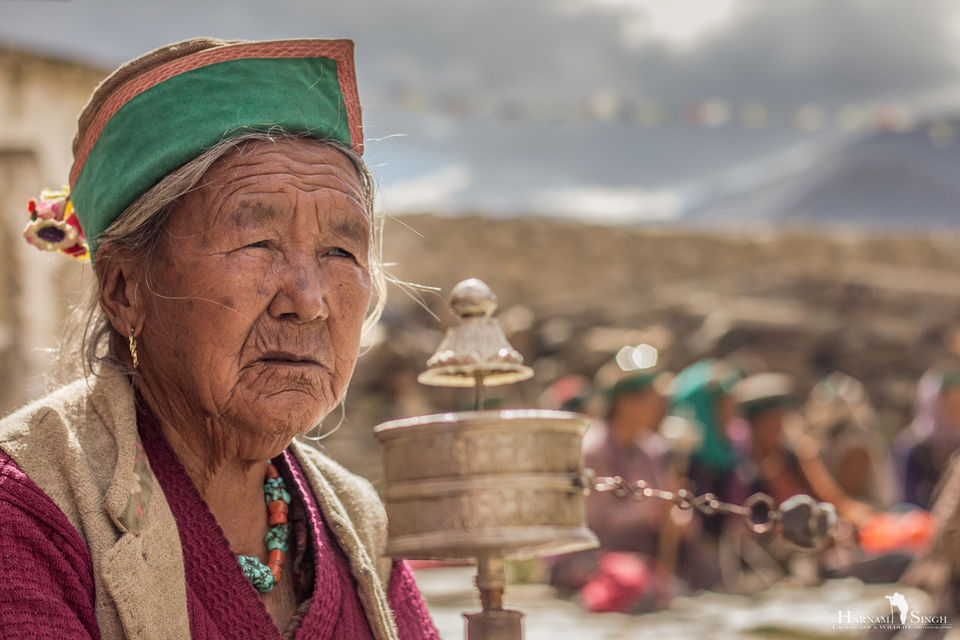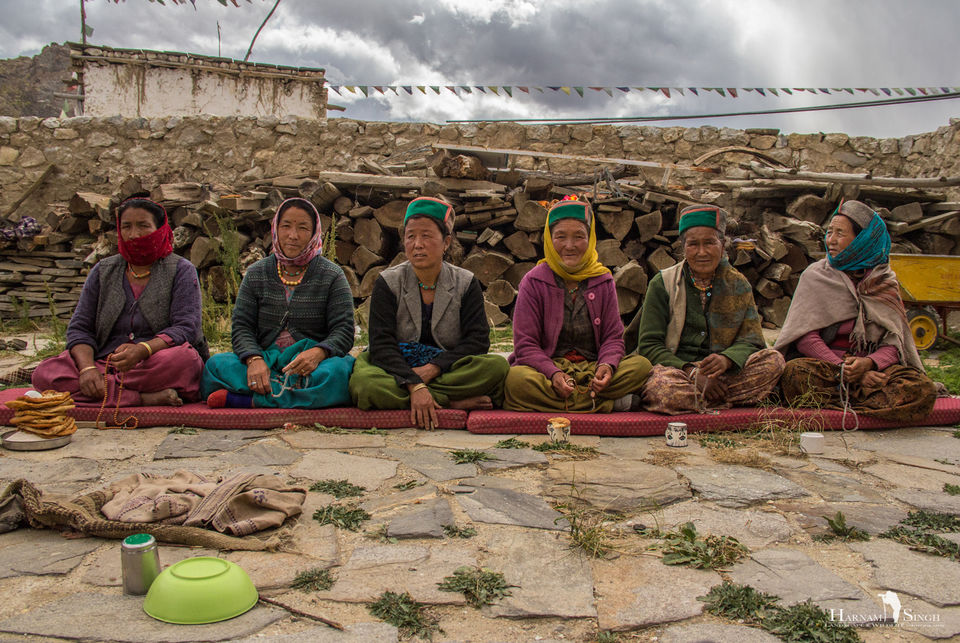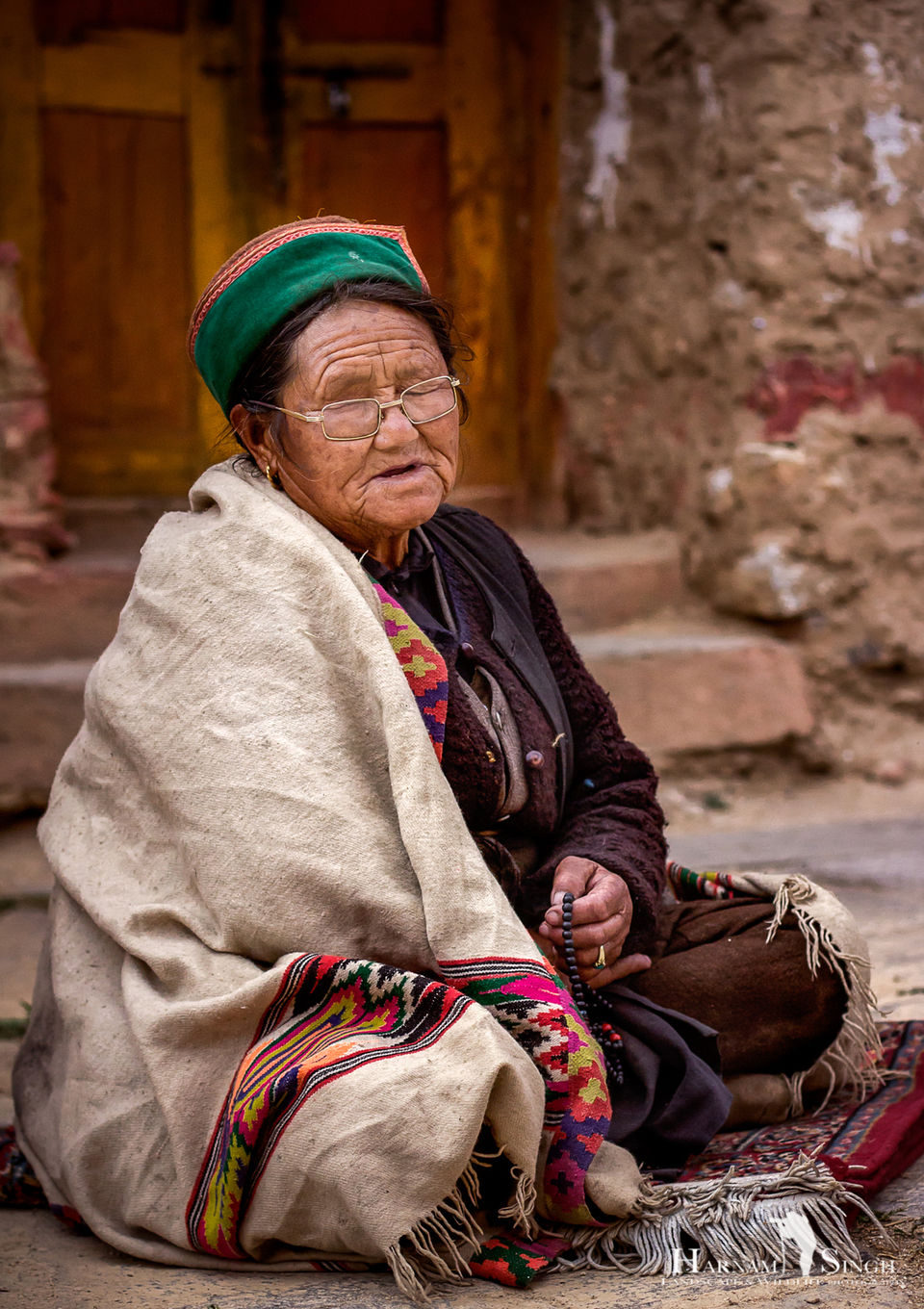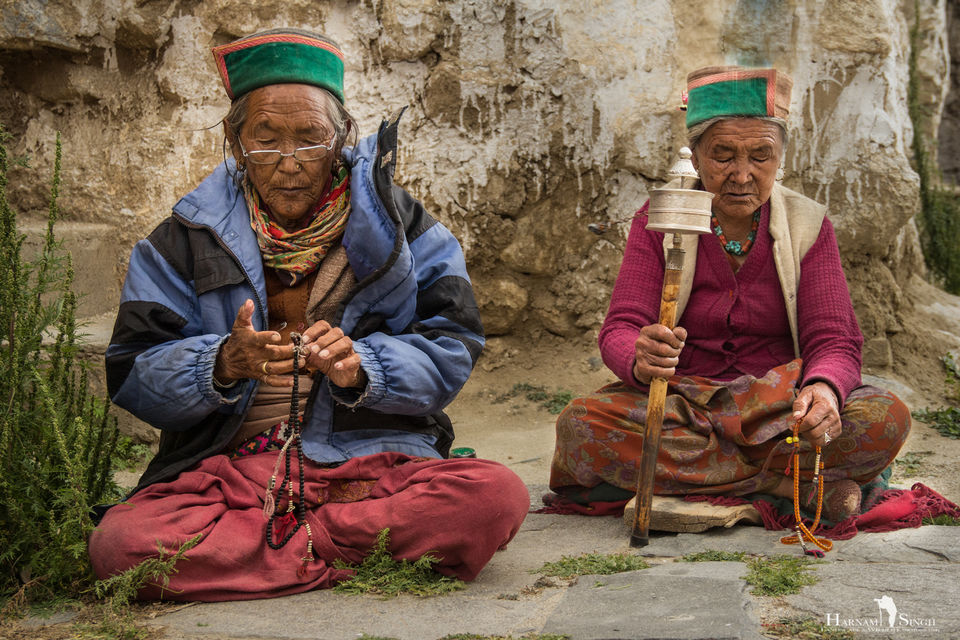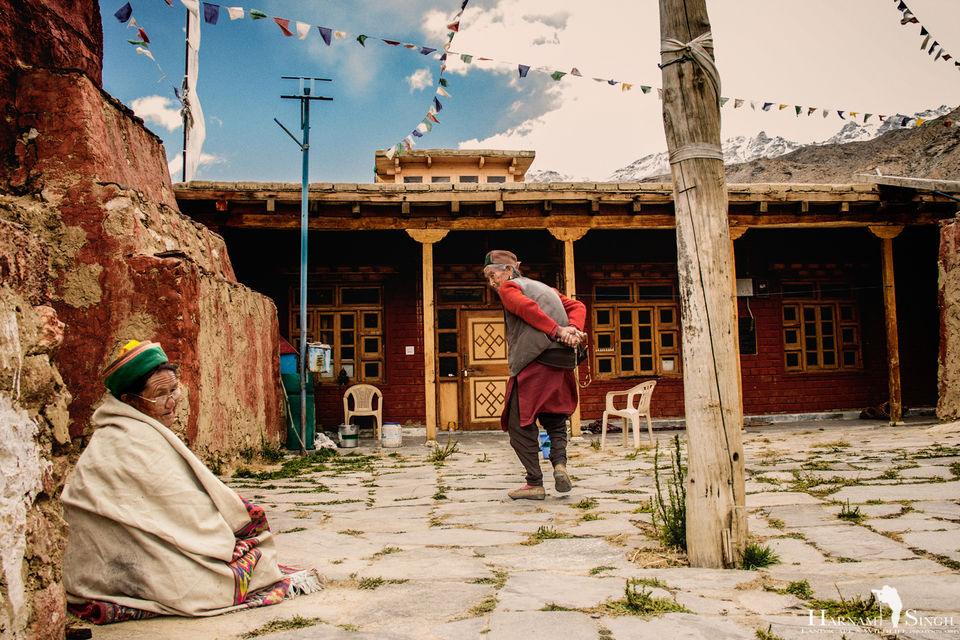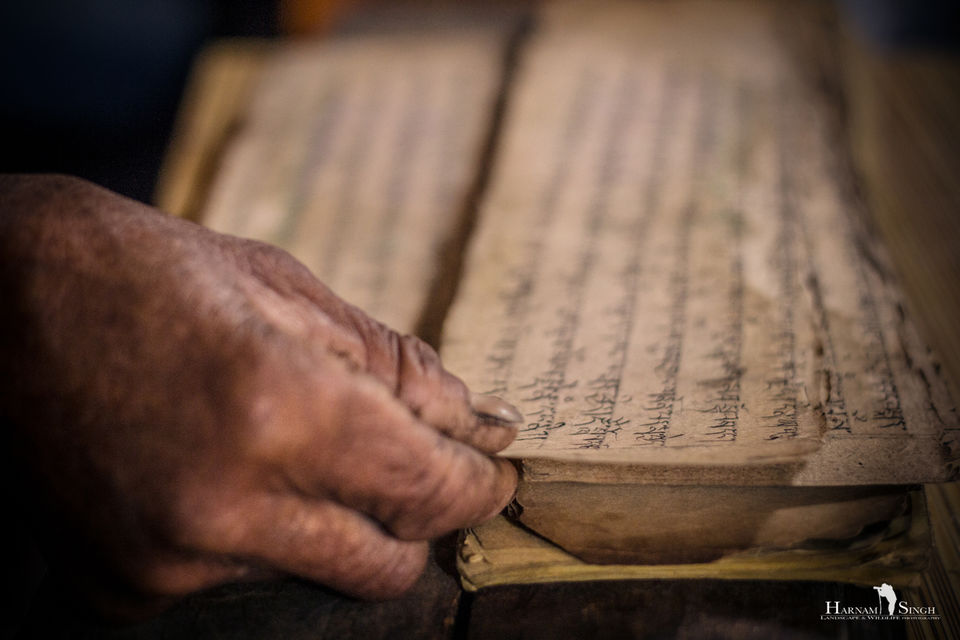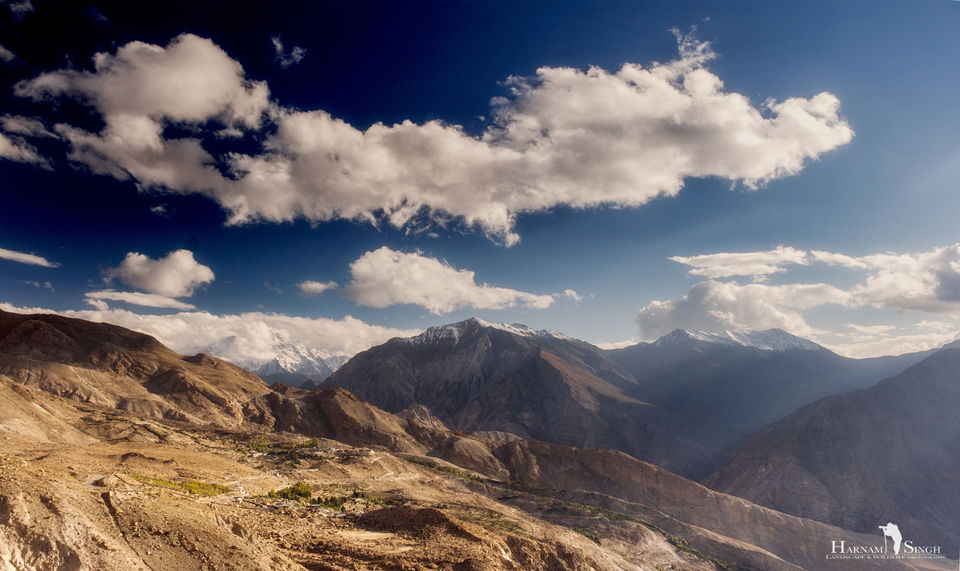 After meeting good and sober people near the local bus stand of Nakko Village, I took a lift with those people and next day I left for Chango along with them.
Day 8- Chango
My solo trip was getting full of excitement as I was able to realize the true worth of traveling solo. Entering Chango, I attended a marriage with the same people with whom I traveled from Nakko. That was again an addition to an amazing experience!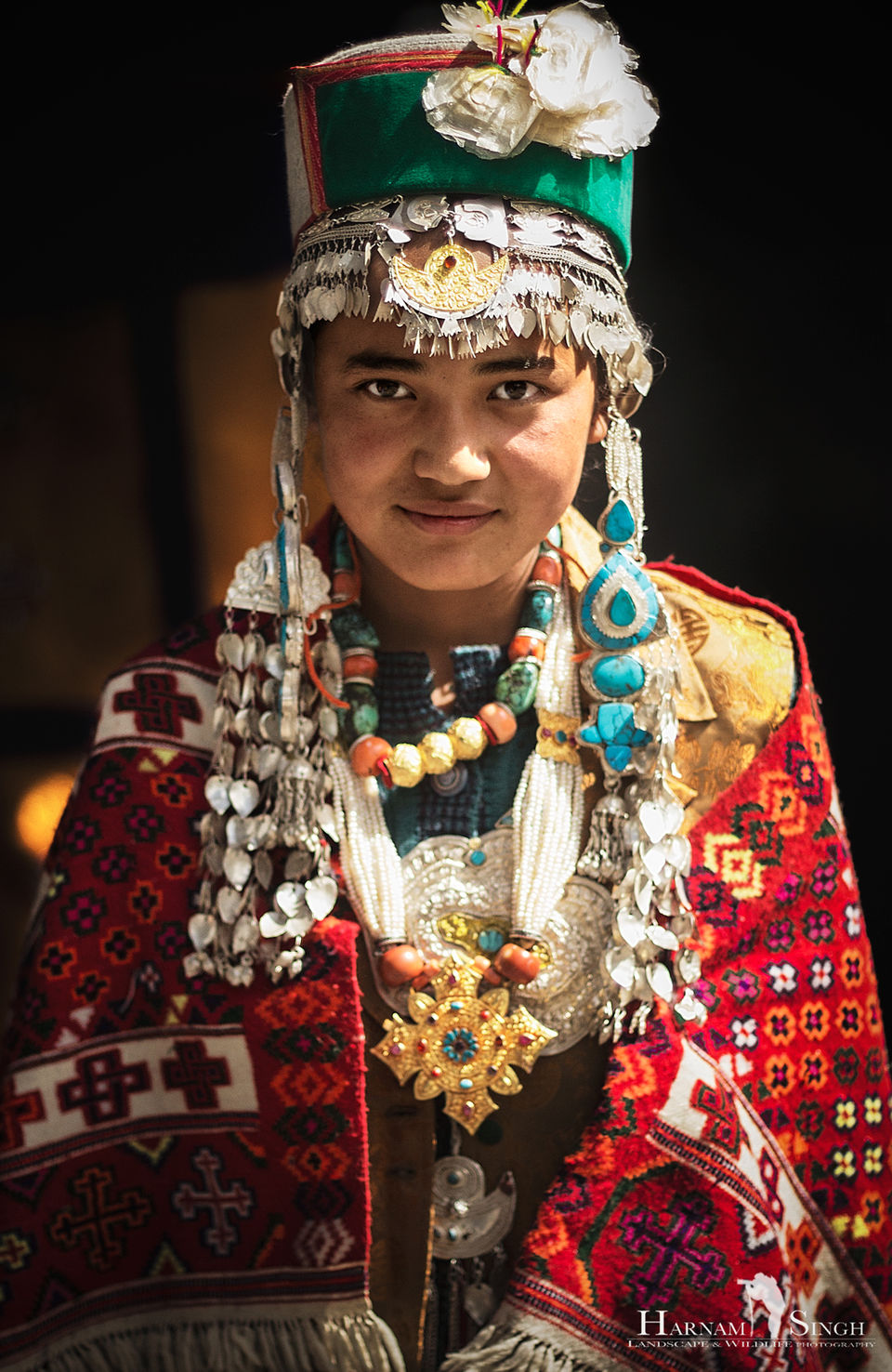 Chango is the last village of Kinnaur and is famous for apples and orchids.
Main Attractions: Chango's entire village, Monastery
Cost of Accommodation: Rs 600/- per day, Guesthouse
Food Available: Local Dhaba near the guesthouse
Day9- Tabo
It is a small town of Lahaul and Spiti District on the banks of Spiti River, Himachal Pradesh. It is also the sub-divisional headquarters of Spiti. The town is surrounded by the expressions and vitality of Dalai Lama which came into existence after he expired.
Main Attractions: Tabo Caves, The Chamber of Picture Treasures, Tabo Monastery.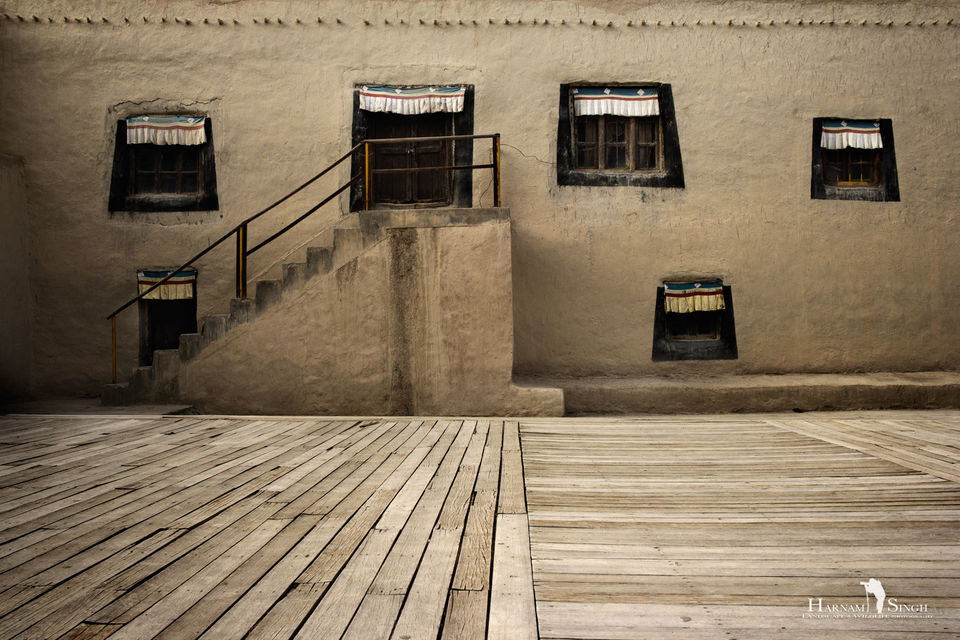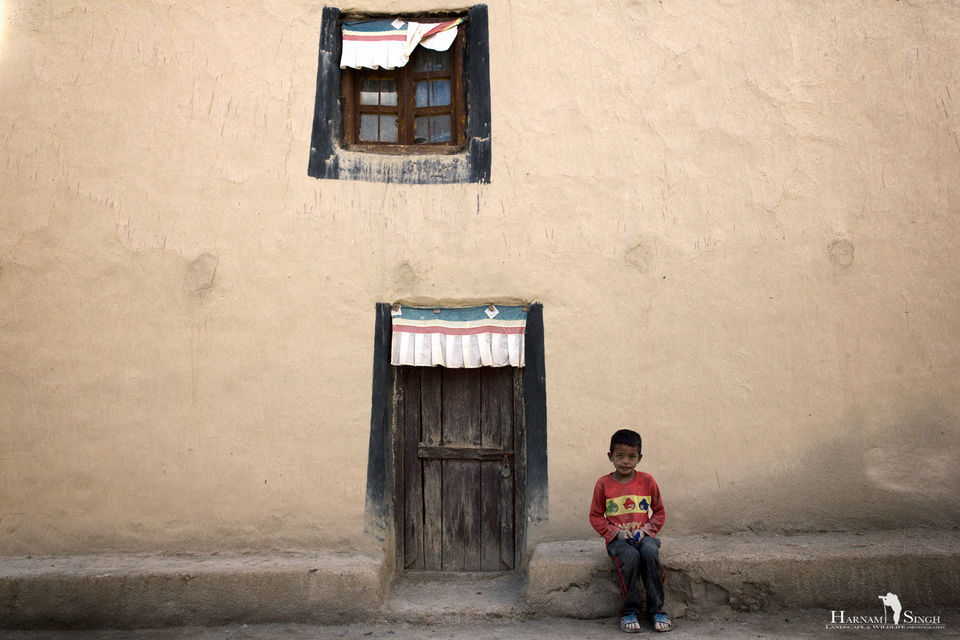 Accomodation: Availability of mid-ranges lodges, plenty of home-stays, and a memorable once in a lifetime opportunity to live in a Buddhist monastery guest house.
Day10-Day20 – Kaza
"Tough roads lead to beautiful destinations", and this was it. It was KAZA!
My 'always wanted to visit Kaza' came true and there I was standing around the most scenic and ethereal beauty anybody can ever feel and watch.
As soon as I reached, I directly went to Nyingma Guest House.
Owner Name: Urgian Chhering Dongthoth (known as 'UC').

Contact:-094184 01551
It's a land full of spirituality and peace. A place where monks will let you enroll in a state full of inspiration and self-realization.
Places I visited in and around Kaza:
1st Day at Kaza:
• Sakyatangyud Monastery located in side valley, 4 kms from the town.
• Local Market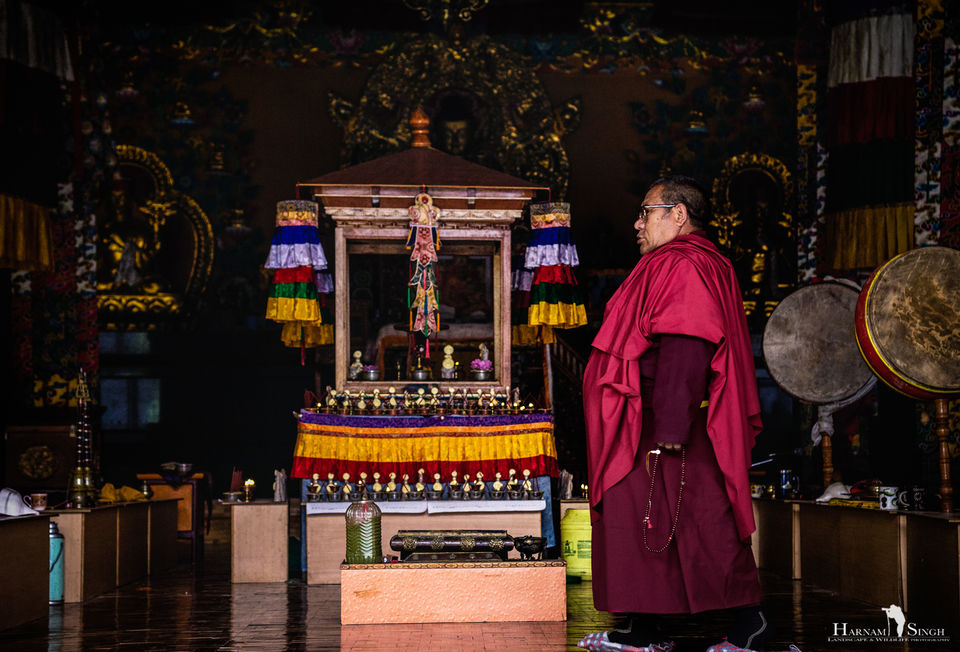 2nd Day at Kaza:
• Key Monastery
• Kibber
• Tashi Gang
• Gette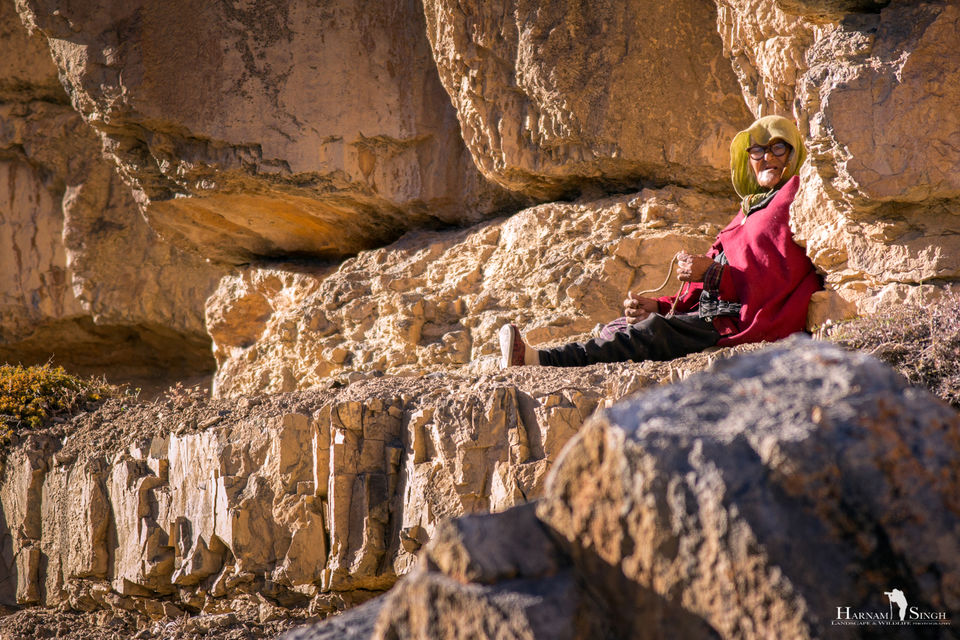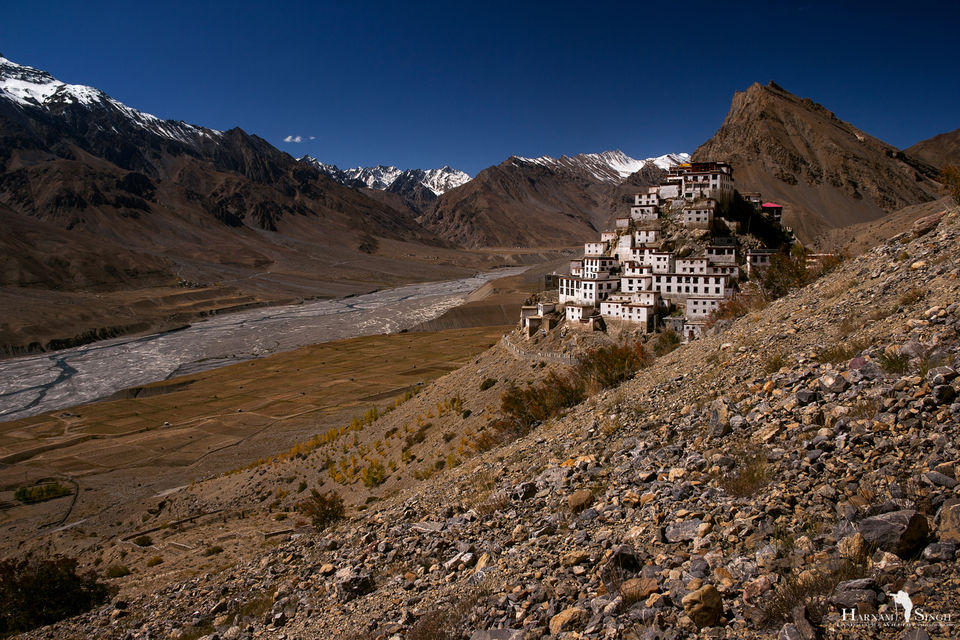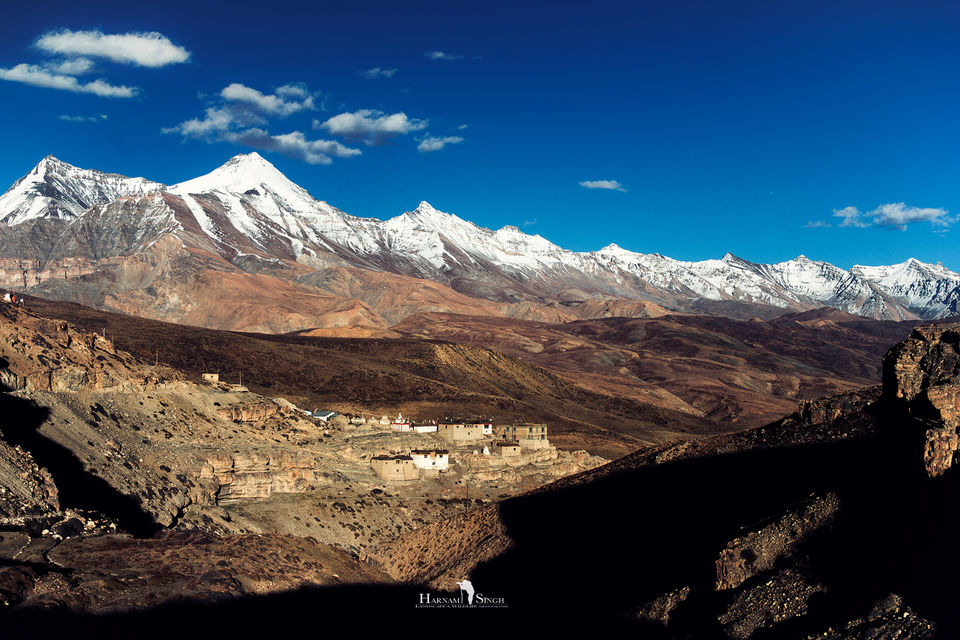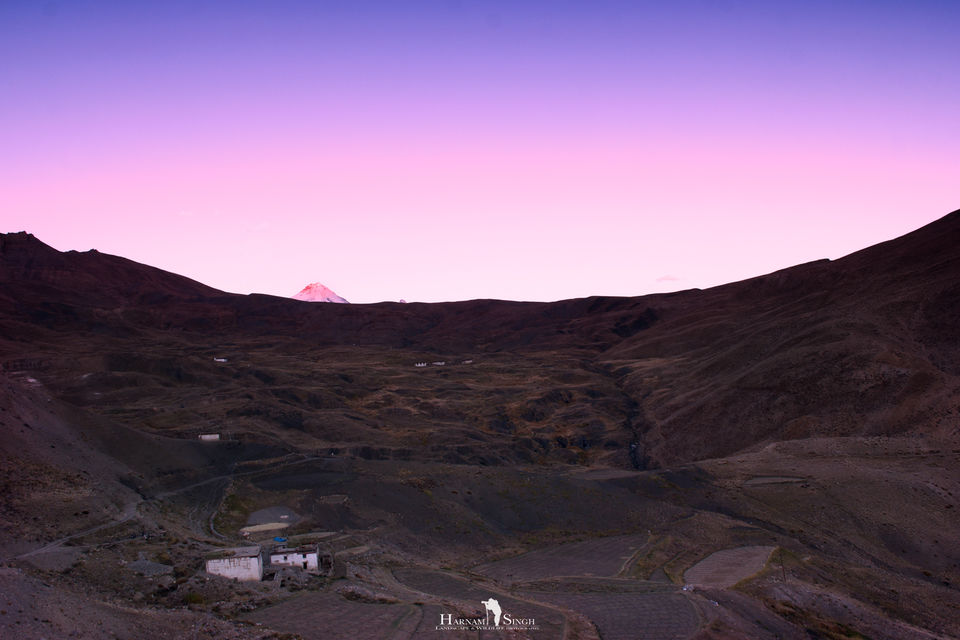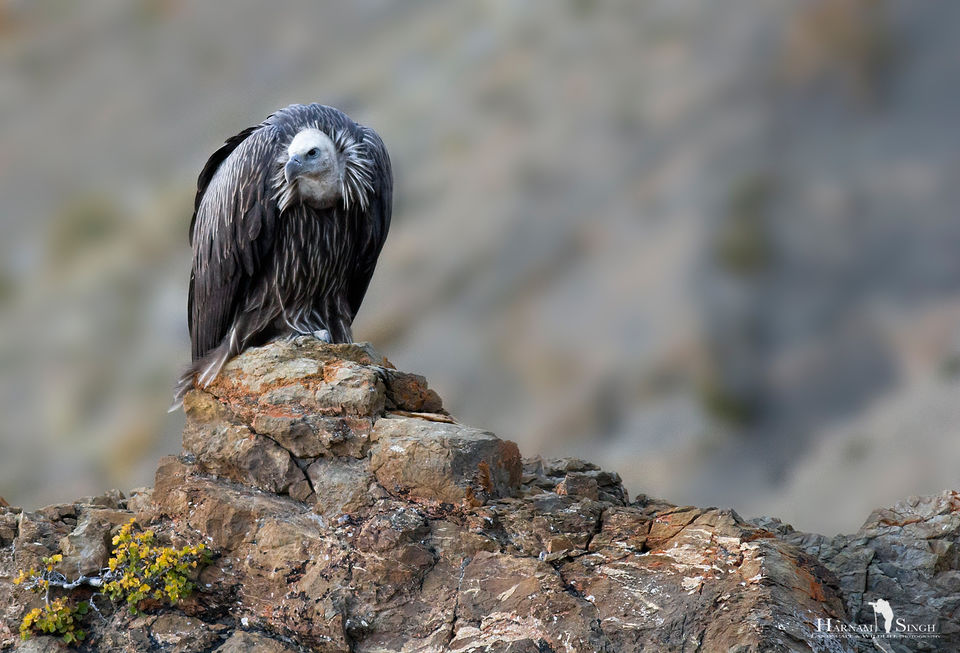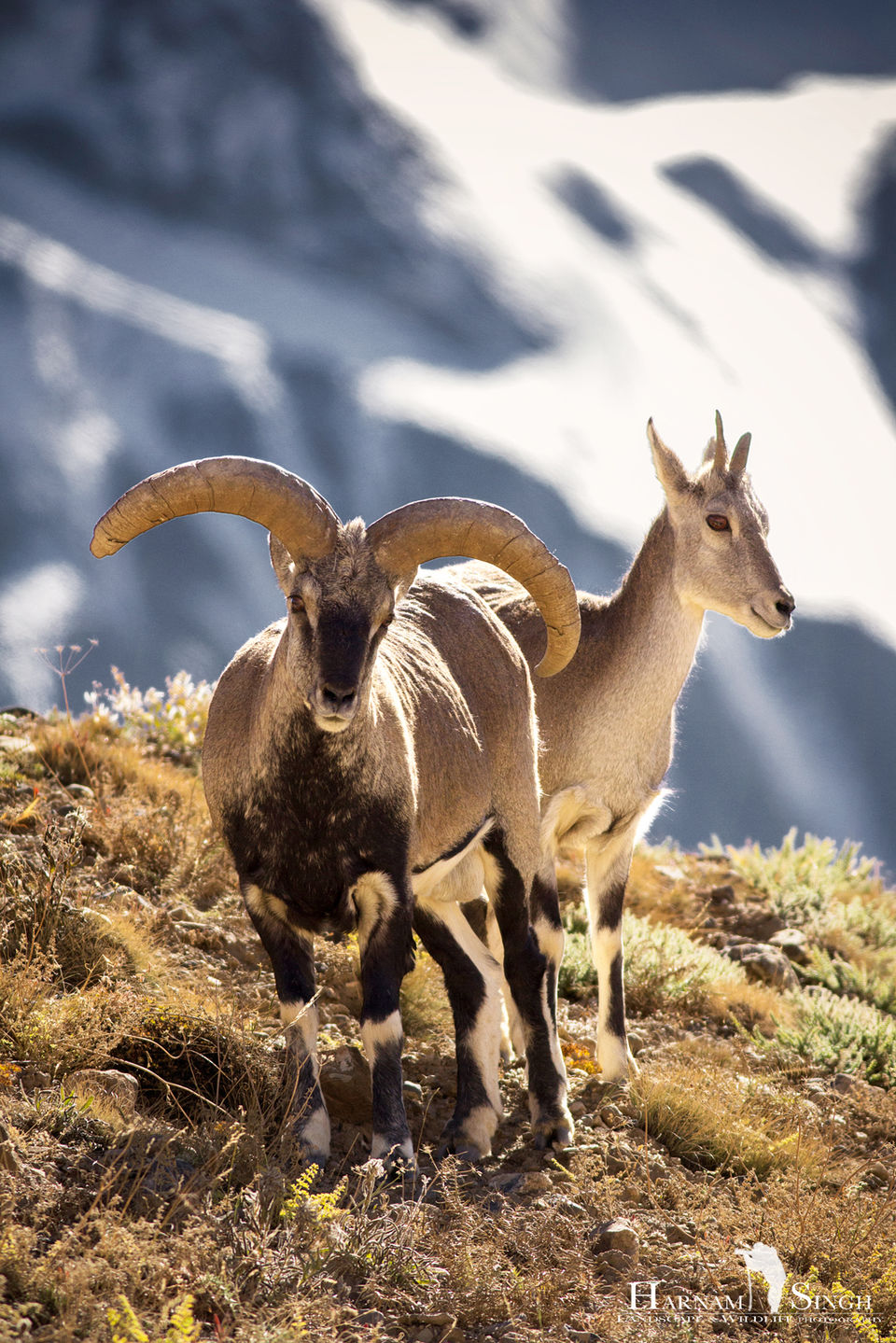 3rd Day at Kaza:
Hiring a bike, I went to:
• Dhankar Monastery - Reaching Dhankar was equivalent to entering into the phase of vibrancy. I hired a bike on rent from Kaka to reach Dhankar Monastery.
Main Attractions: Monastery and Dhankar Lake
Rent of Bike: Rs 1600/- (exclusive of petrol)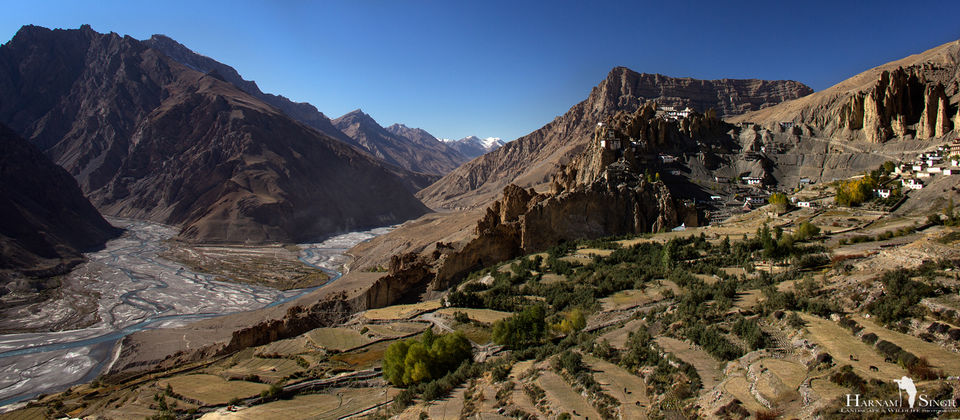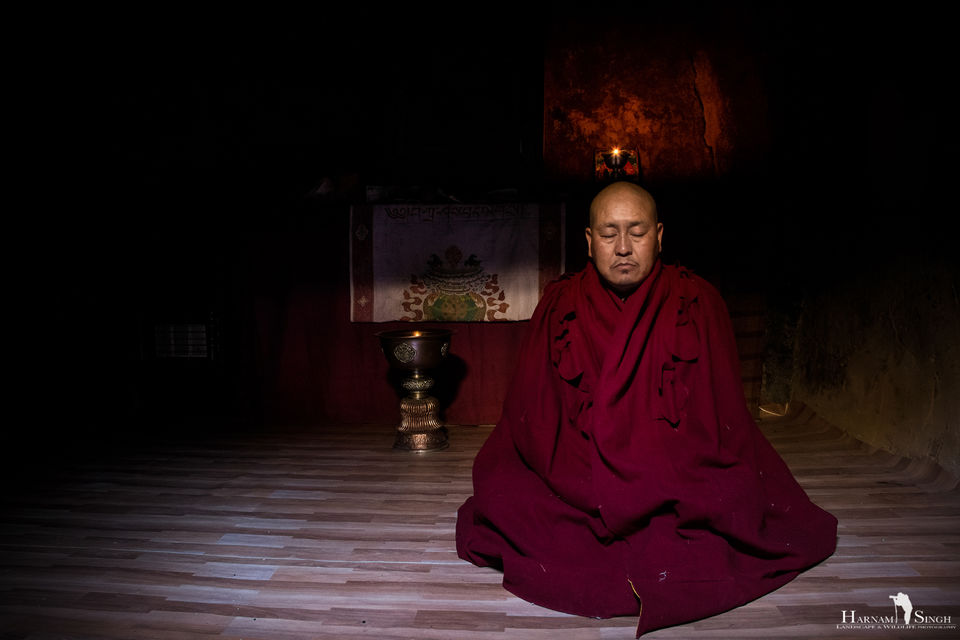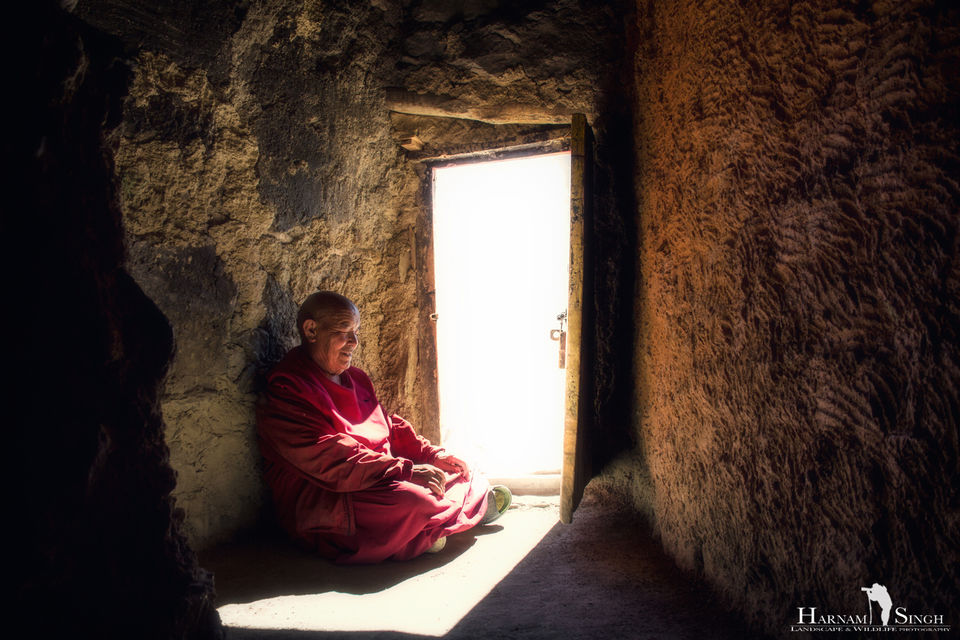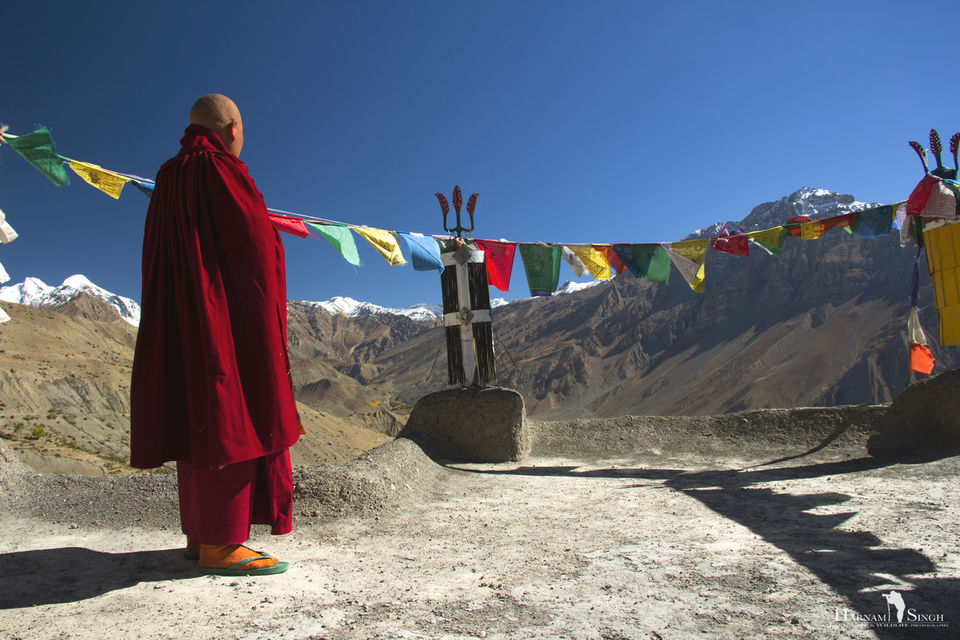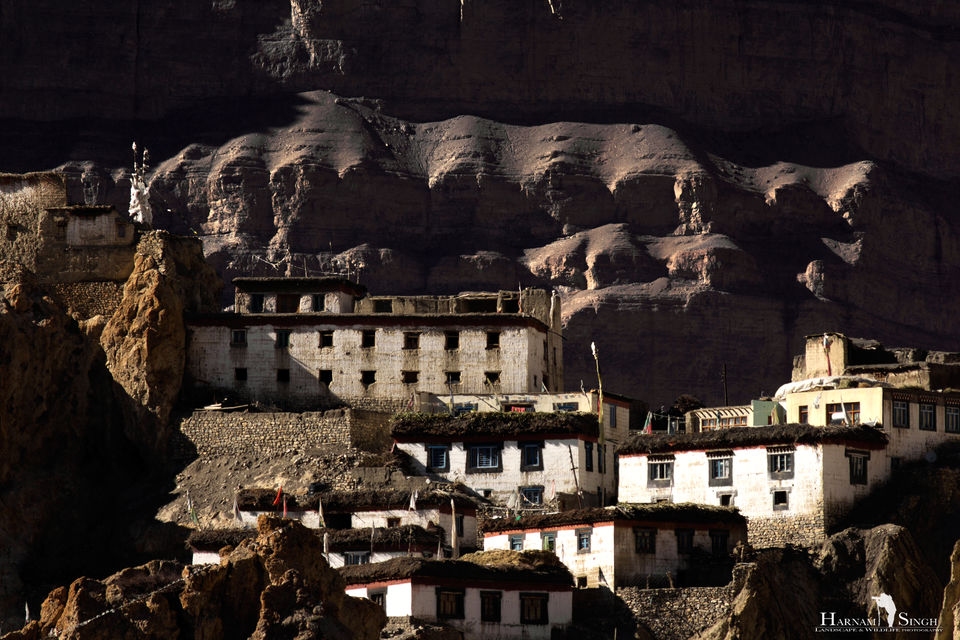 4th Day at Kaza:
• Komik Village
A village famous for Tangyud Monastery. It is believed that the monastery has 'Matrey Buddha,' or 'the future Buddha,' which looks after the wellbeing of the people of Komik Village. It is also famous for being the highest motor able Buddhist monastery in the world, visited by bikers and travel enthusiast from all over the world. It is also Asia's Highest Village.
Main Attractions: Delightful Vistas of the valley, Monastery, entire village
Mode of Transportation: Along with Urgian Chhering Dongthoth (UC) , he dropped me to Hikkim. Only single mode available, is a taxi.
5th Day at Kaza:
• Hikkim Village
Moving ahead with the journey, I reached at Hikkim Village which is situated at towering altitude of around 14,400 feet above sea level. Hikkim is also credited to have the World's highest post office. At the first glance, you might mistake Hikkim for being an extension of Langza or Komic as this village too is bowl-shaped and equally tranquil.
Mode of Transportation: Hire a taxi from Kaza or a bike.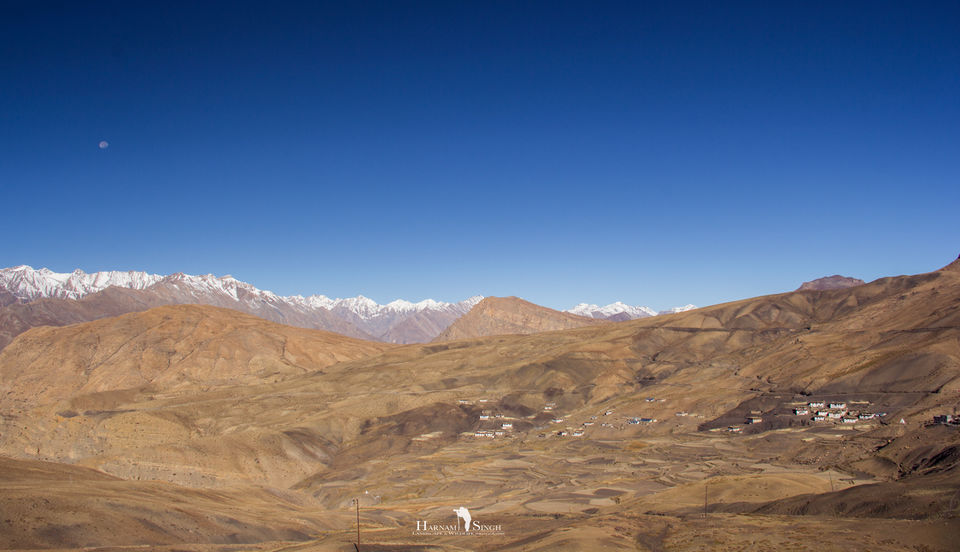 • Langza Village – 2 Days Stay
Visiting Himachal is not easy my friends. Not everyone can do that efficiently. Coming to Langza was not easy either. This village is famous for fossils and huge statue of Lord Buddha at the cliff.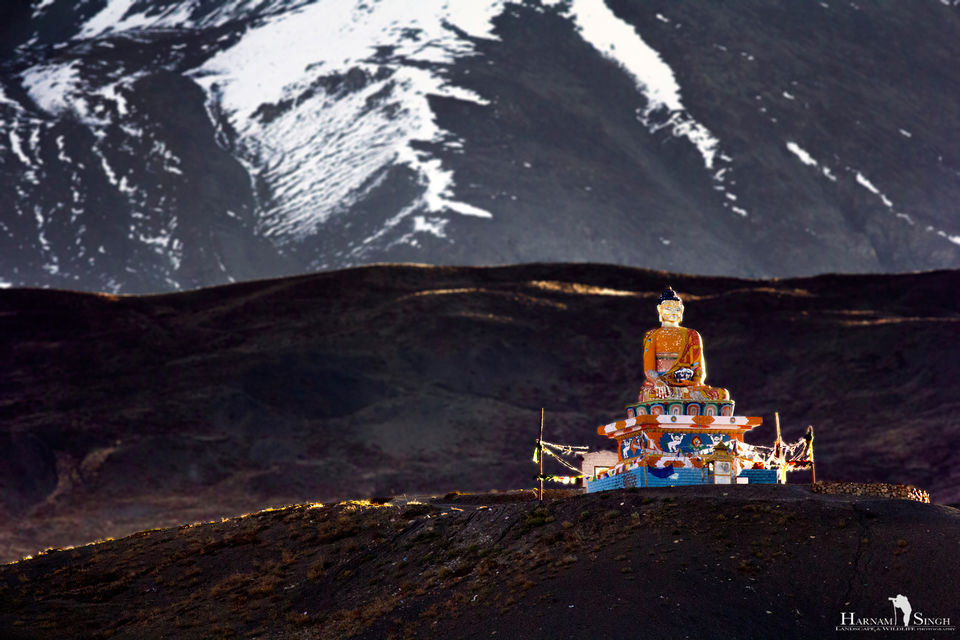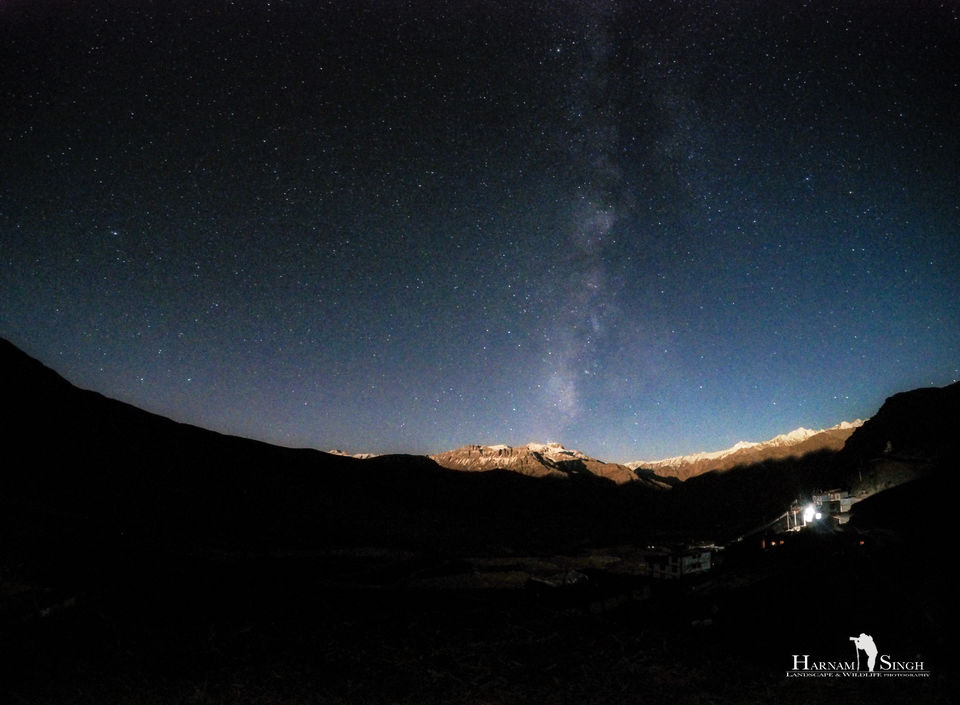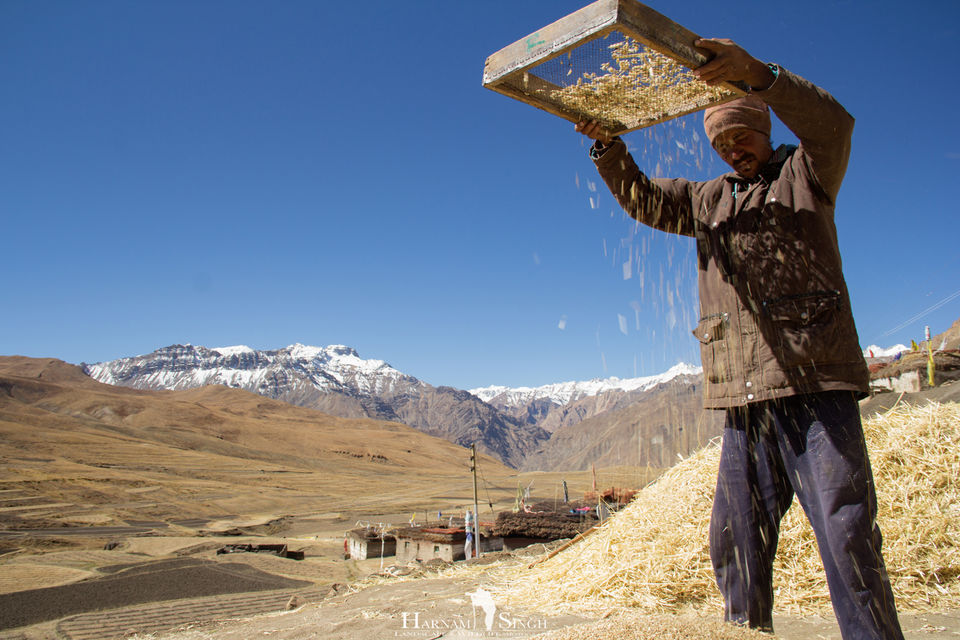 Main Attractions: Entire Village, Wildlife- Snow Leopard, Red Foxes, Blue Sheep availability (You need to visit to the interior to search for them) Statue of Lord Buddha.
Place for Homestay: Anjan Homestay ( Here, I stayed for two days). Absence of any transport made me walk on the roads from Langza to Kaza, ( a long walk through the belt of 15kms).
7th Day at Kaza:
• Lanlung Village- The Lalung Monastery – also known as Sarkhang and Golden Temple – is situated at a height if 3658m and is accessible via Kaza and Komic. The word Lalung means 'land of God' and the village of Lalung is located at the foot of the Tangmar Mountains which supposedly transforms in colour depending on the mood of the deities.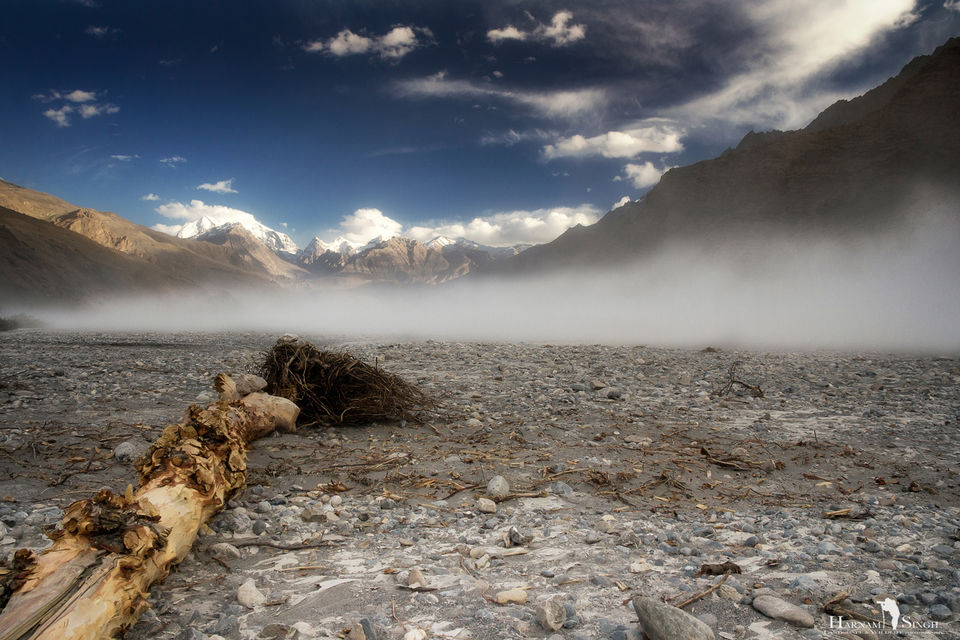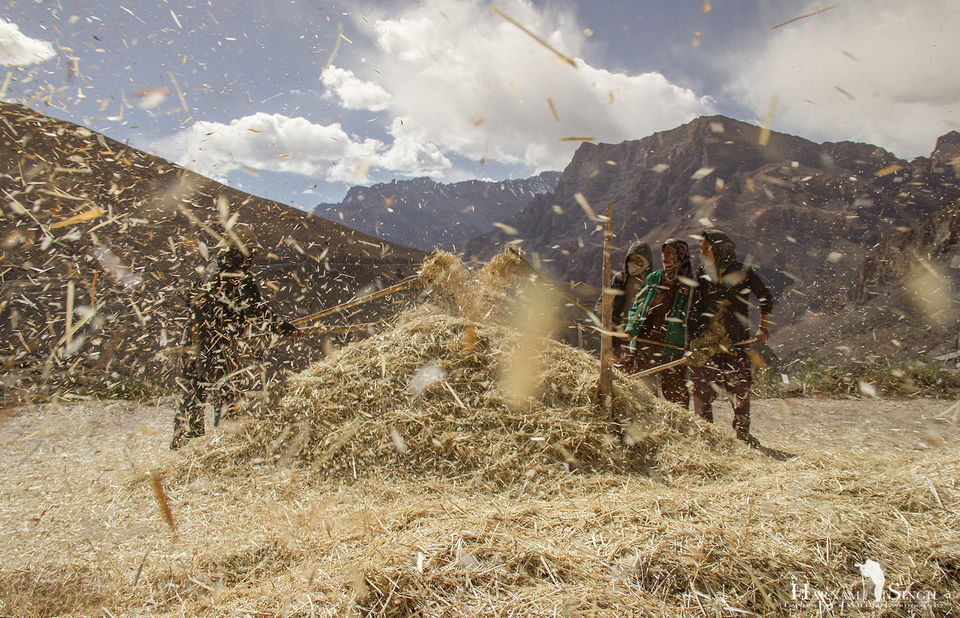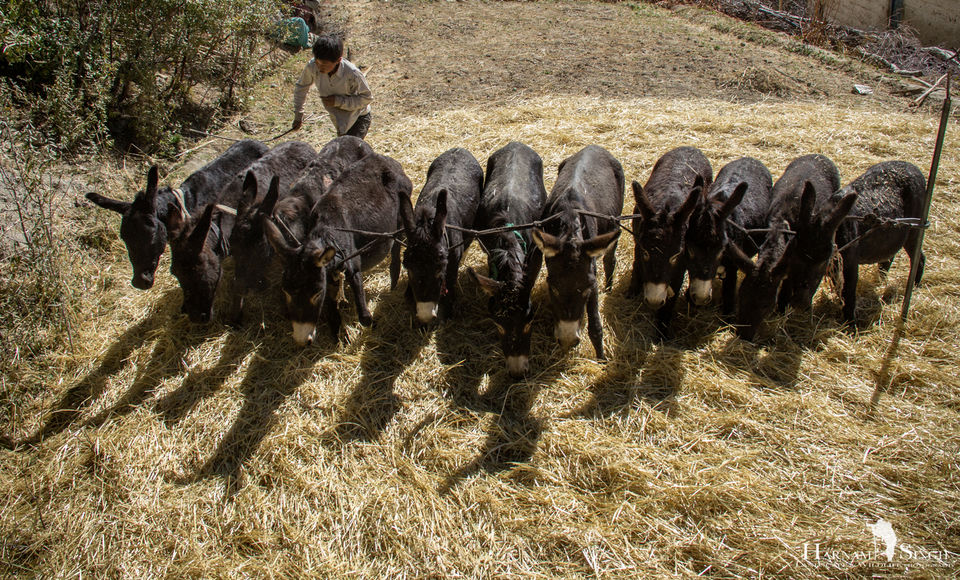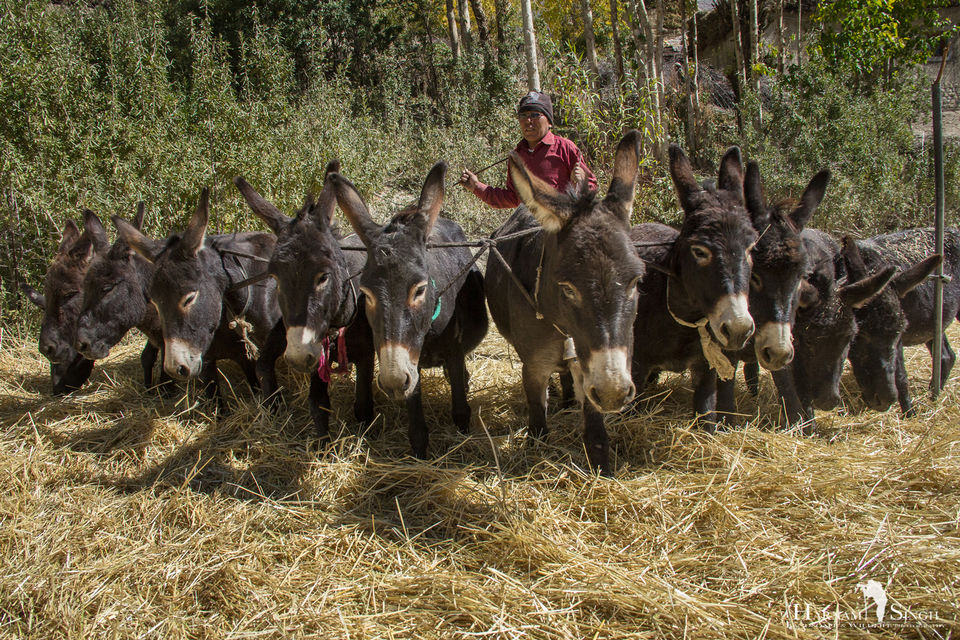 Accomodation: Local homestays with local people of lanlung (also you can find the hotels, but with limited access)
Mode of Transportation: You can hire a taxi, or a bike.
Day8-Day10
• Took some rest in Kaza, and went to Mandi through bus via Manali.
Total expenditure: Rs 15,000/-
Personal Recommendation while you travel Kaza:
• Hire a shared taxi, or bike for traveling around Kaza. Else walking on foot is the best option you can afford.
• Try looking for the government guesthouses as they are reasonable and well-maintained.
• Also indulge yourself with the local people of the surroundings, because nobody better than them can let you explore the Kaza within.
You see, to every place you visit, not every place connects you. But the one that connects you will take your heart away and so does Kaza did it. A penny plain town of Himachal Pradesh which will definitely drag you to the state of homespun and purity.
If you are also searching for that one place, that could connect you and take your vibes away, definitely go for KAZA!
All copyrights of photographs are reserved by ©Harnam Singh