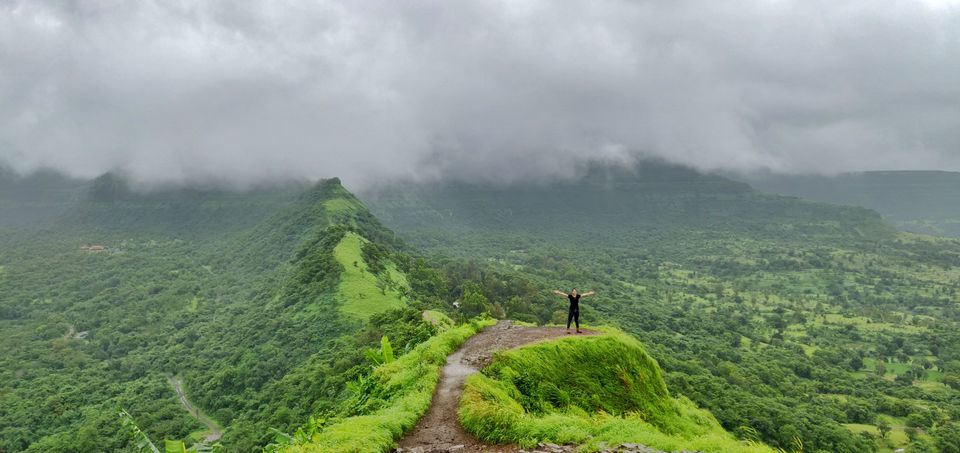 Tikona Fort in Lonavala. One of Lonavalas Top list of Treks and also the most least crowded one on weekends as it is away from the main city but has spectacular views.
Tikona also known as Vitandgad is the dominant hill fort in Maval in western India. It is located near Kamshet around 60 km from Pune. The village nearest to the fort is called Tikona-Peth. The 3500 ft high hill is pyramidal in shape and the name Tikona means "triangular".
It is a fairly easy climb in summers, Rains can get tricky as it is on a height so Fog takes over and also the steps which are at a 75 degree steep slope gets mossy and slippery. Slow and steady is the best way to this. Kids also can climb this one.