Nepal being the preferred destination by trekkers from all over the world is indeed a great playground for adventure enthusiasts!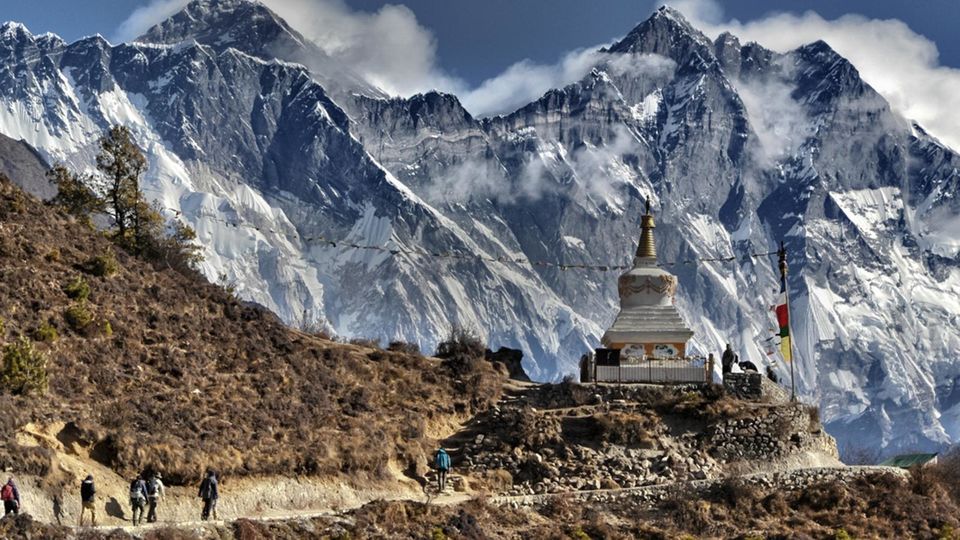 There are many beautiful treks and climbing peaks for all categories of difficulty. For beginners, the trek to Base Camp of Mt. Annapurna is a great choice.
Annapurna mountain 1 is the 10th highest mountain in the world. The Annapurna massif has many mountain peaks ranging from 6000 m to 8000m.
Mt. Annapurna is said to be one of the most difficult mountain peak to climb as the fatality rate is very high.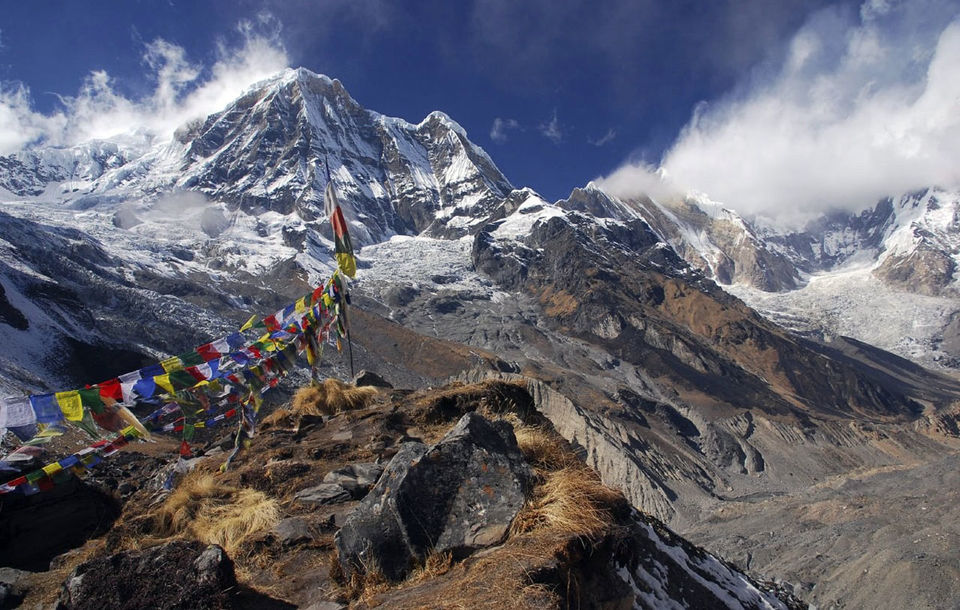 The Annapurna Biosphere reserve is the largest natural conservation area in Nepal. The Annapurna Sanctuary and conservation area is reach in its flora and fauna and is one of the important destination of Nepal.
The trek to the base camp passes through beautiful valleys, dense forest of bamboo, oak and rhododendron. The sanctuary is home to almost 440 species of birds and animals like marten, deer, langur and snow leopard can be found in this area.
It is moderate grade trek and the highest altitude is 4131 m. The trek can be completed in 10 days. One can reach Kathmadu by flight and then further fly to Pokhara, the start point of the trek. The trek provides best views some of the tallest mountains in the world. It also takes you at the Machhapuchhare Base Camp.

Anyone with a good or average physical fitness can opt for this moderate level trek. It is also ideal for solo male/female trekkers.
Tentative Plan:
Arrive in Kathmandu
Kathmandu sightseeing
Fly to pokhra - Start trekking.
Machhapuchhare Base Camp
Annapurna Base Camp
Drive back to Pokhra
Accommodation:
Tea houses are available all throughout the trek. Tea houses provides all the basic and luxury services.
Best Time to Travel:
Autumn (Sept. to Nov.) and Spring (March to May) are the best seasons for the Annapurna Base Camp Trek.