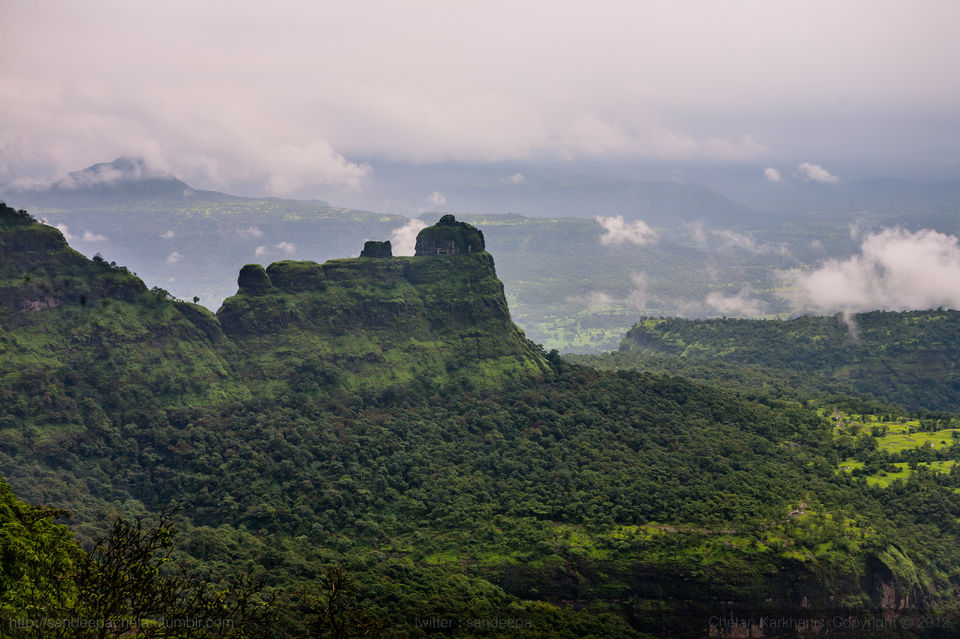 Bhimashankar is famous for being one of the twelve sacred "Jyotirlings". The Shiva temple here sees a lot of devotes. For this reason, it is Bhimashankar is connected through a motorable road.
This trip was originally published on SandeepaChetan's Travel Blog.
The real deal is in the dense forest, slippery rocks littered with several waterfalls. Walk to the tune of the Whistling Thrush and try to spot the "Shekru" or Giant squirrel.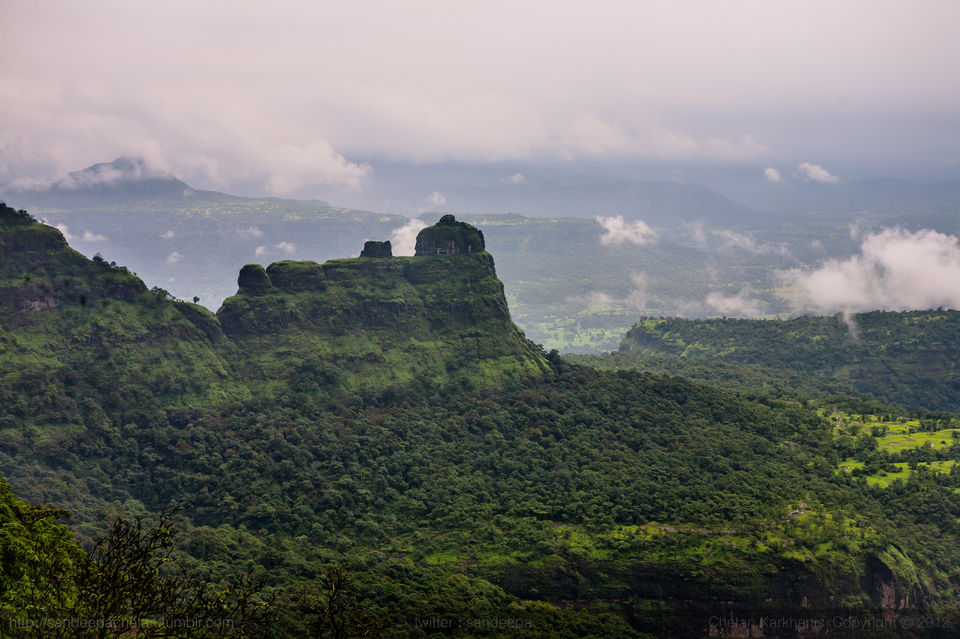 These routes are part of the Sahyadri mountain range, part of the Western Ghats in Maharashtra. Monsoon is the best time to trek anywhere in the Sahyadris.
This particular view is of a peak called Padargad that we had to circumnavigate before reaching the hill with Bhimashankar.