Jogini waterfall is located in Manali and one can experience it after 3 km trek.Jogini waterfall was already on our list, so we started our trek from the parking area of Vashisht temple.We hired a car for our Manali tour, before starting our trek to jogini we visited Solang valley, the whole valley was covered with white snow, and we enjoyed all types of sports activities, it was around 2 pm and after exploring Solang valley we headed towards the parking area of the temple. Finally we started our trek and excitement was very high as it was the most awaited adventure, after walking some distance we encountered that there were two lane to climb, one was heading towards right and other was heading towards left, after a little struggle we chose to go right, you can also hire a guide for the trek but we didn't hire as it was not necessary, it was a long narrow lane followed by the tall pine trees, mesmerizing snow peaks on the left and small water streams, while capturing the beauty of this location we realized that a street dog was following us, and nothing is more beautiful than having an awesome companion.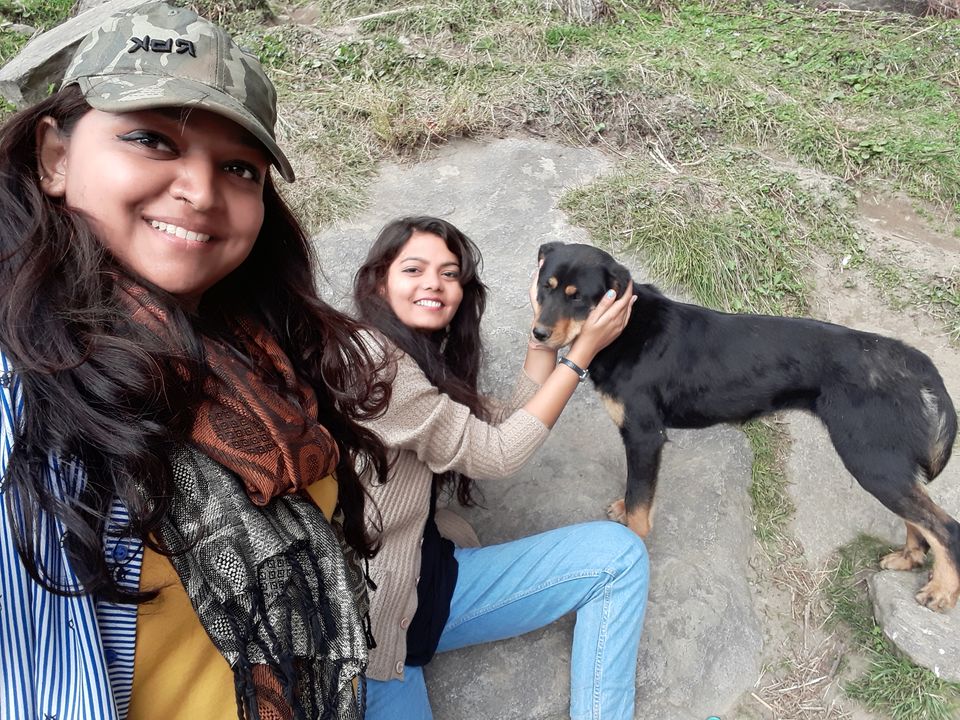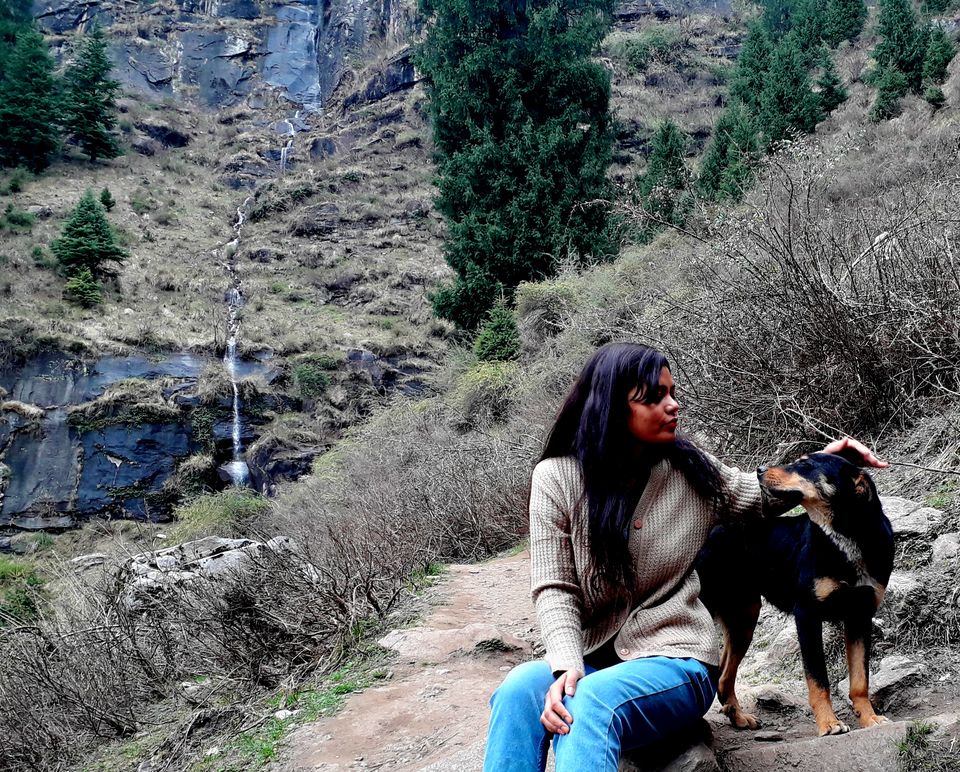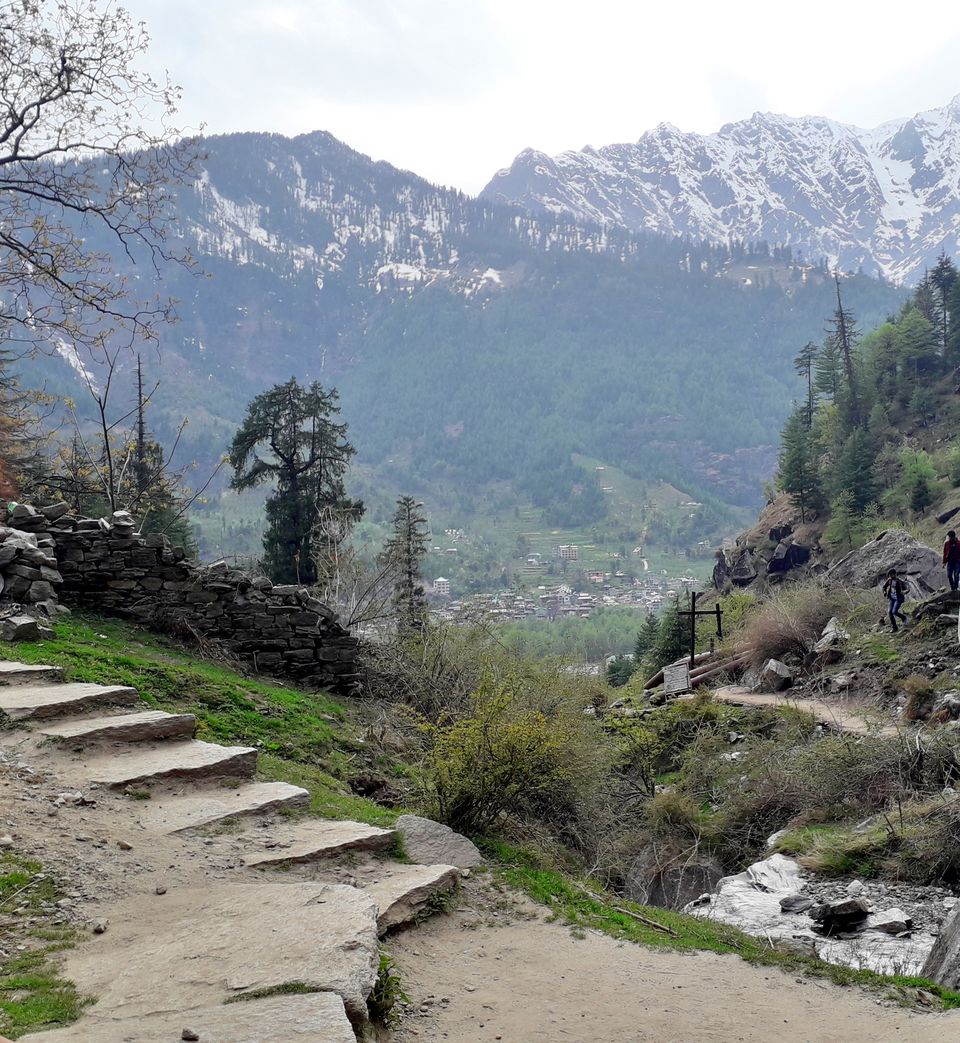 The greenery is very beautiful and through this narrow path, we reached at the base of the waterfall around 4:30 pm, the waterfall is so beautifully pure and white in color, a small pool is there due to the falling water where you can enjoy for a while, little temperature drop can be felt there because of the water. climbing takes more time and effort, to be sure to take some food and water with you, after that it takes approximately 1 hr to return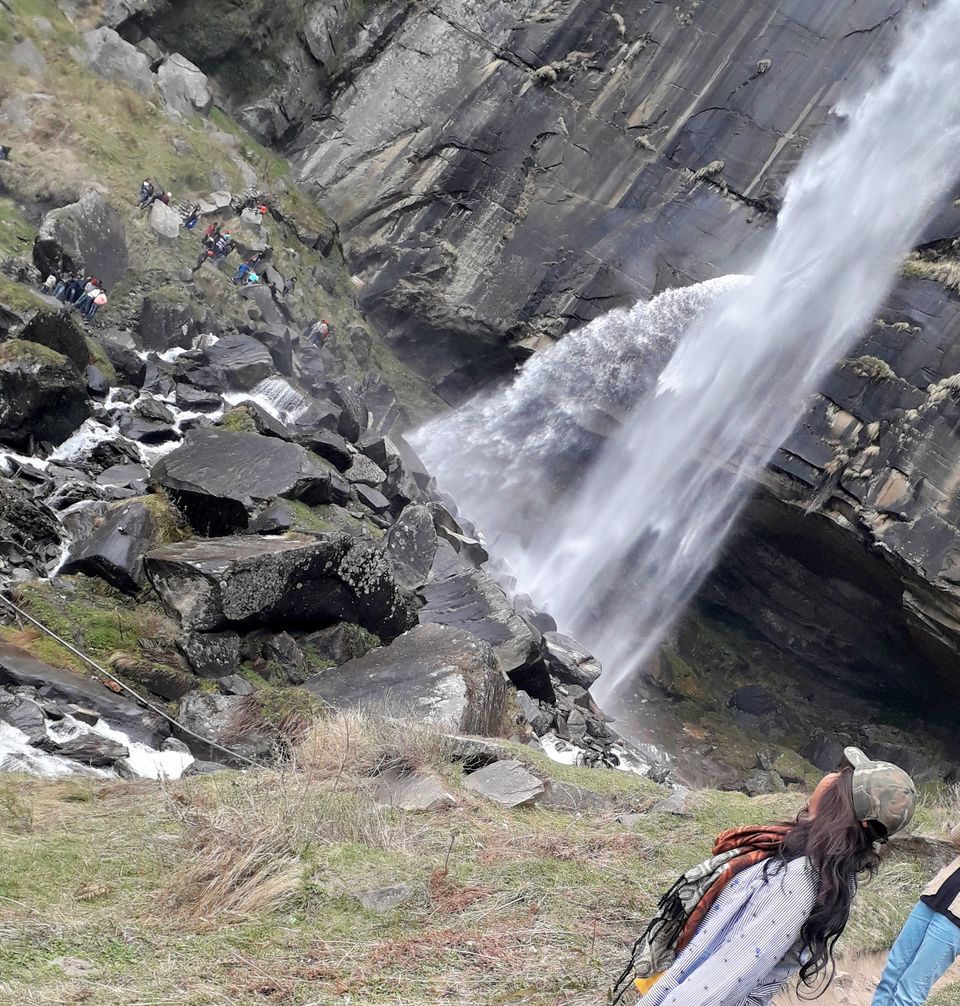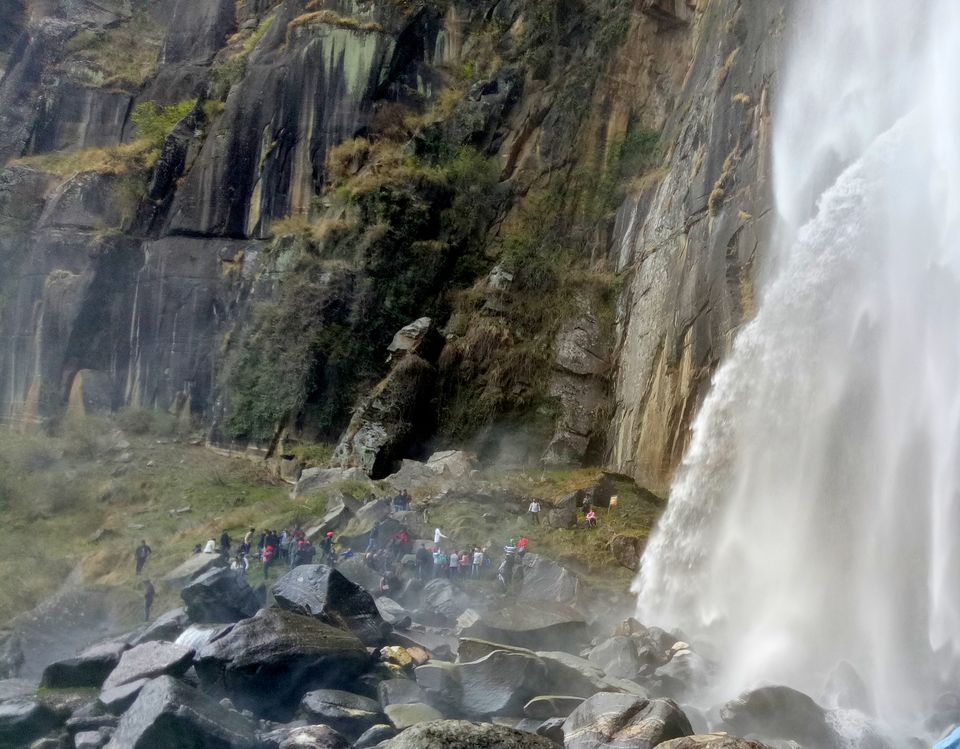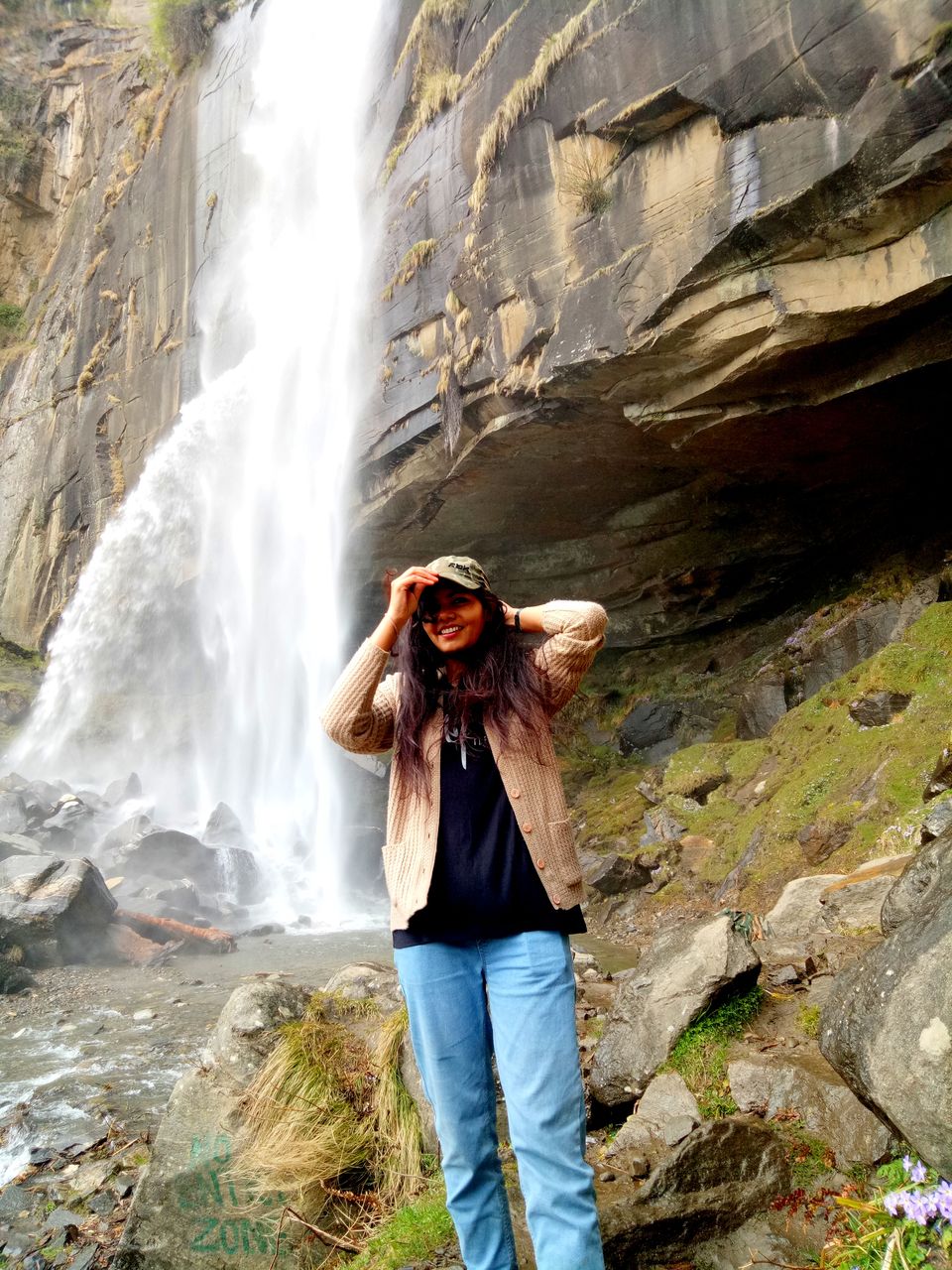 we were tired now so we decided to stop at the base, if you want to climb up at the top of the waterfall then it will take another 30 -40 min, and if you are a nature lover then this trek is for you.