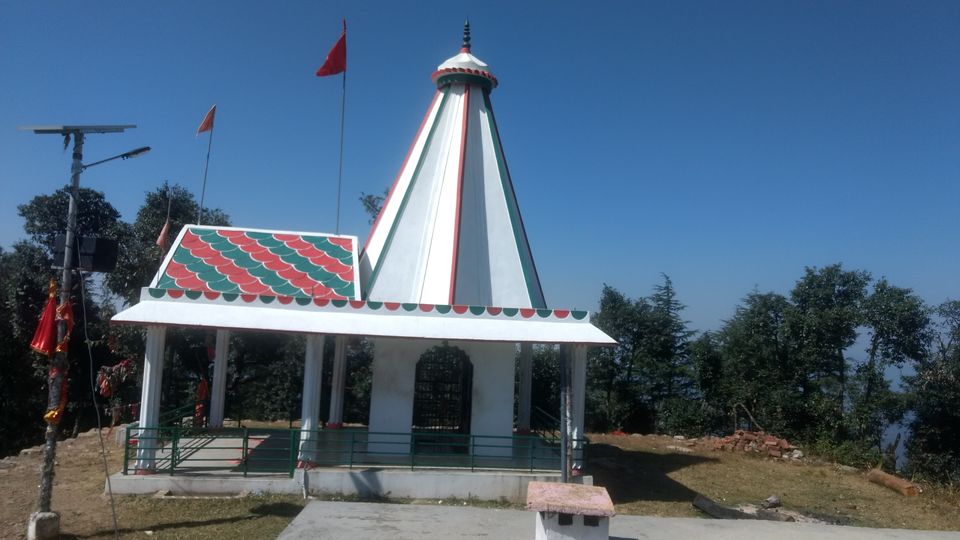 1. BACKGROUND:
It was October & time for 4 days long vacation on Deepawali. We decided to follow a new route & explore all scenic places enroute from Delhi to Ani (Himachal)... We started our journey from Delhi to Solan by evening Shatabadi & then by taxi from Kalka to Solan by 11 PM.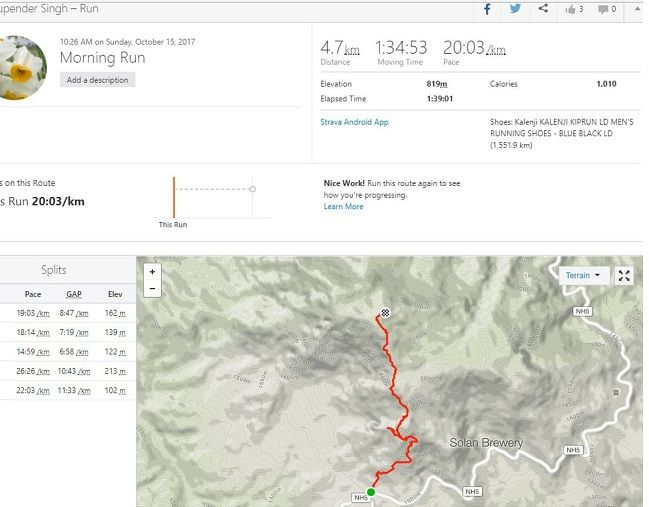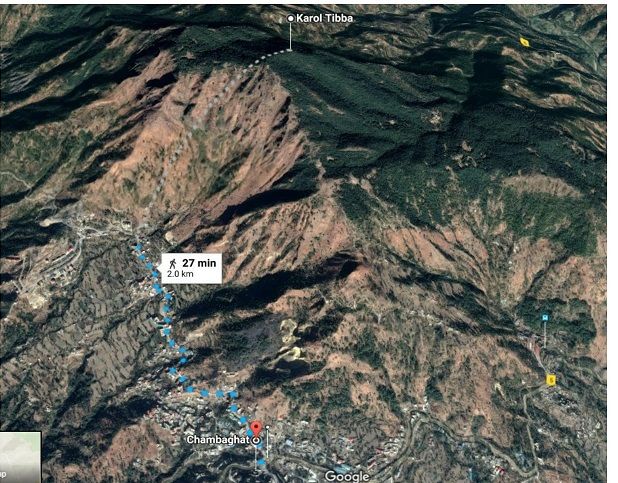 Next morning, as I was strolling through the Solan roads on my routine morning walk streak, when suddenly my gaze fell on KAROL KA TIBBA right at ridge top on opposite hill. Having heard a lot about this place in past, I decided to explore this place right then & there. It was around 10 AM; with no breakfast yet, I bought a few bananas & a water bottle; enquired a little about the route from Chambaghat shopkeeper, who guided me & assured me that I will be able to reach the top in about 2 Hours.
The trek starts from Rani Laxmibai statue at Chambaghat, a small suburb, 4 kilometres from Solan city centre on NH-22 Chandigarh Shimla.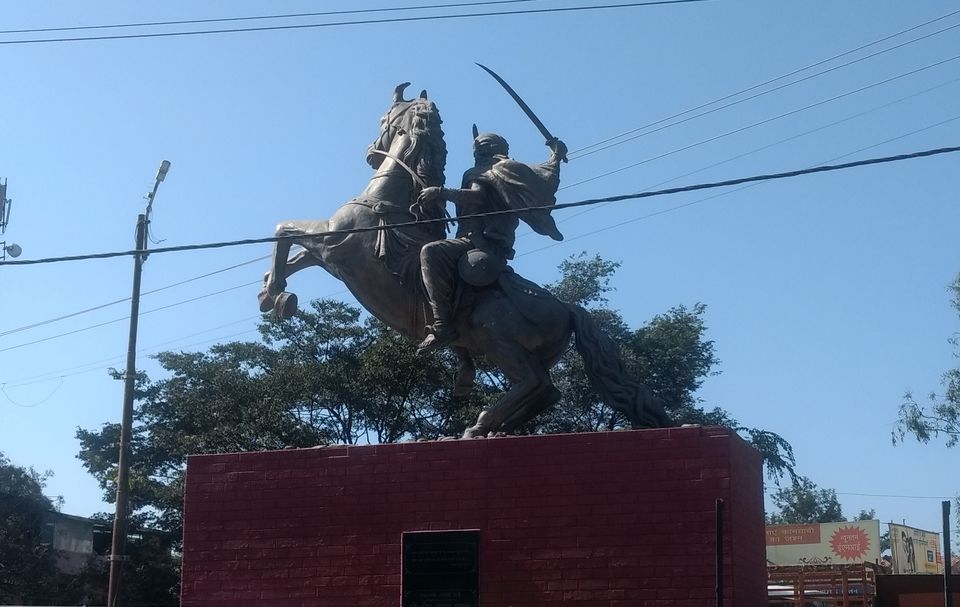 Sun was up & I started the climb all alone. From NH, veer into a narrow concrete by-lane, SBI ATM and a Yamaha shop on your left and after about 100 meters along the concrete path you will see a Gurudwara to your left, beyond which the concrete path rises steeply as you leave the civilization behind and takes a sharp ascent. After about half a km, you are welcomed by a paved brick trail. This brick trail has a gentle slope and it is a welcome respite after the steep concrete path. The brick trail winds its way through a beautiful grove of fir trees and offers numerous viewpoints over Solan city. The path again turns a bit tough with steep ascend till you reach a leveled place and a lone house along with a bifurcation in the trail. There is a road sign at this bifurcation that points that the road to the left leads to Karol temple. Follow the trail to your left for Karol temple. A motorable road is available from the other side of the hill upto this point. In case you want to conserve your energy for the later part of the climb, you can travel up to this place by road. Up to this point I had already covered about 1.5 km.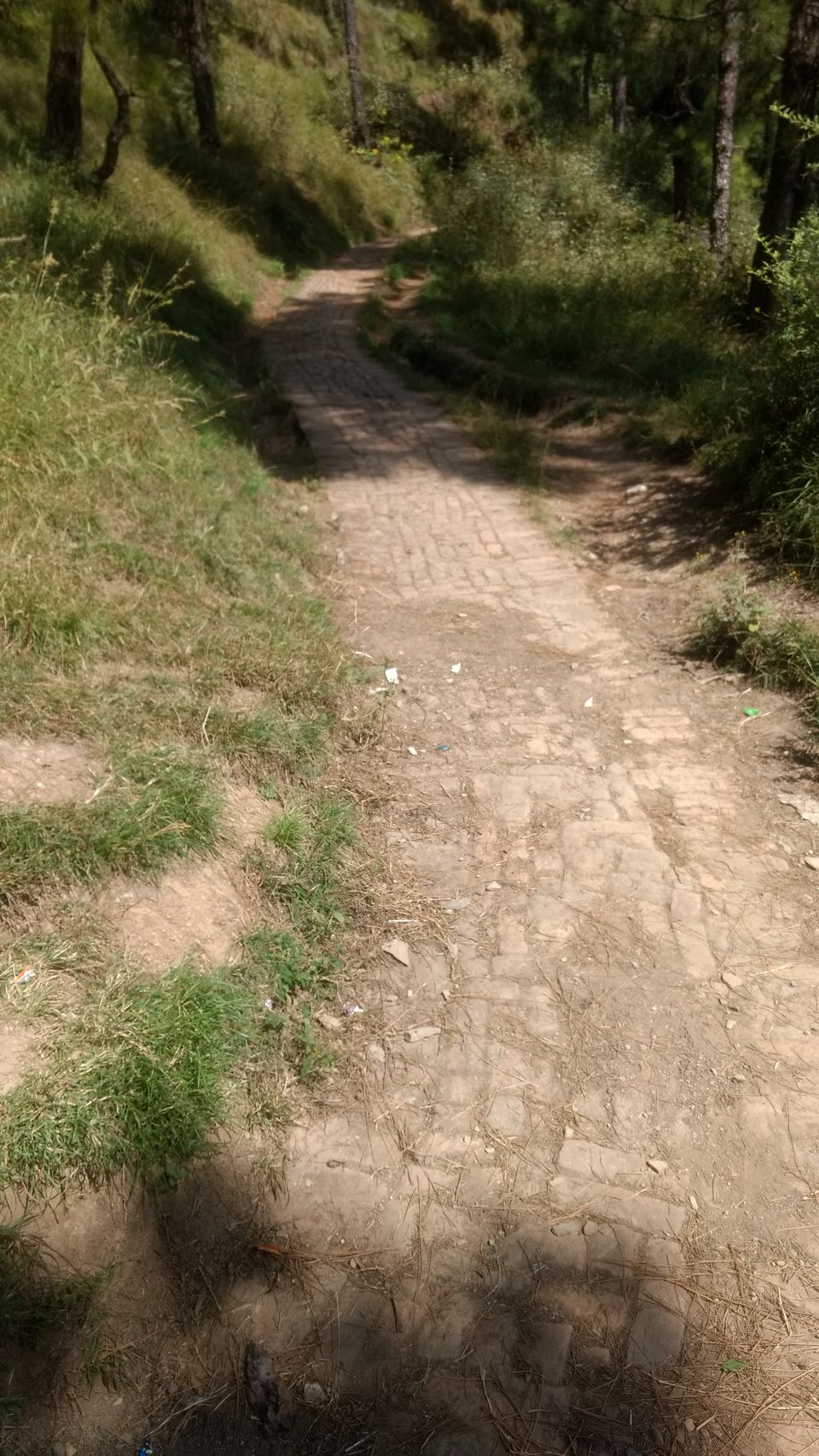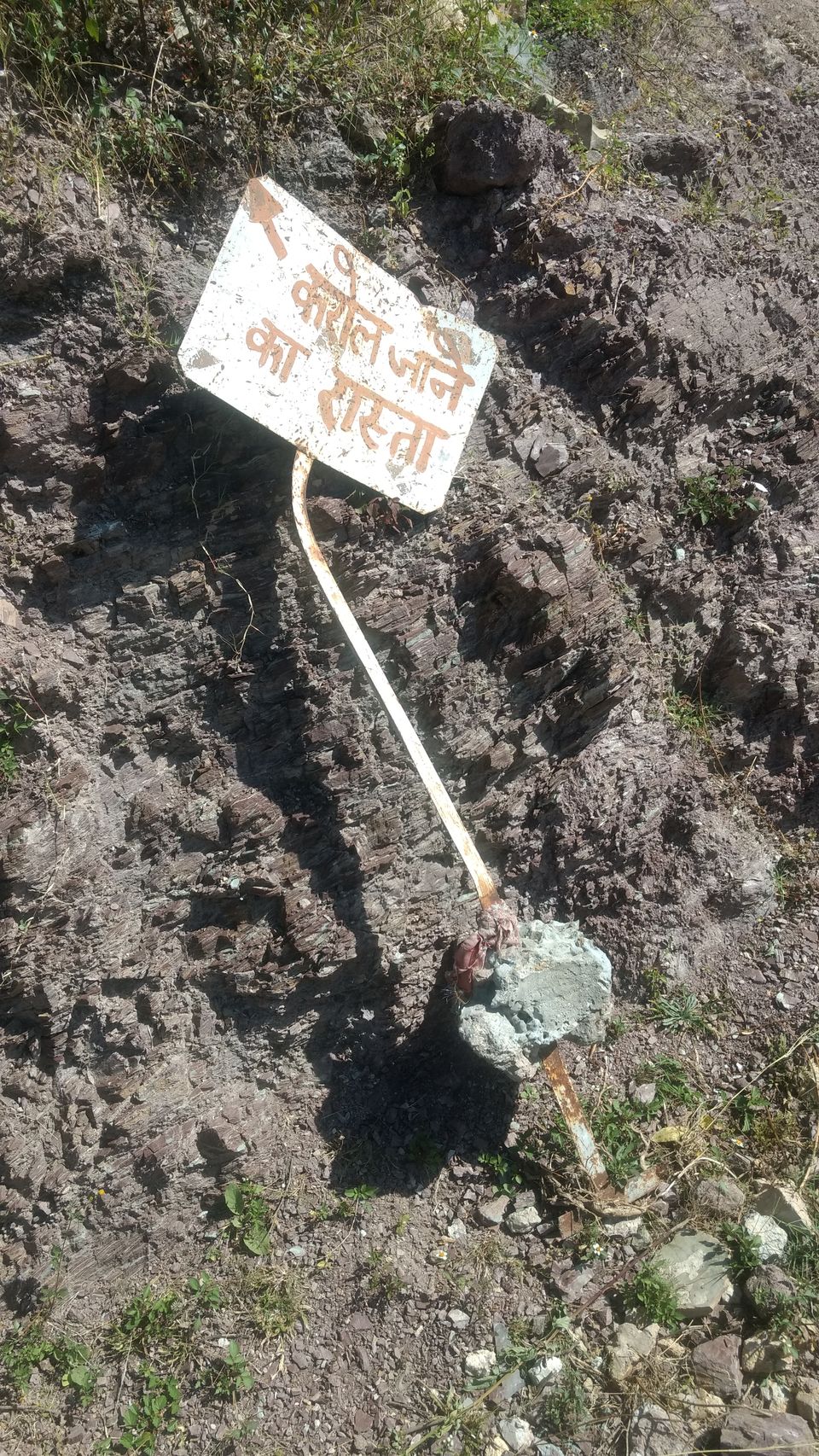 Once you walk upwards after crossing the road, the path winds along the contour of the hill. Once you complete this turn you will see the Karol ridge straight ahead to your North. At this point you are faced with multiple routes that lead to the ridge top. As long as you move towards the highest point on the ridge, you are headed in the right direction. After around 15 min of trek from road you can see green meadow with beautiful view of Solan.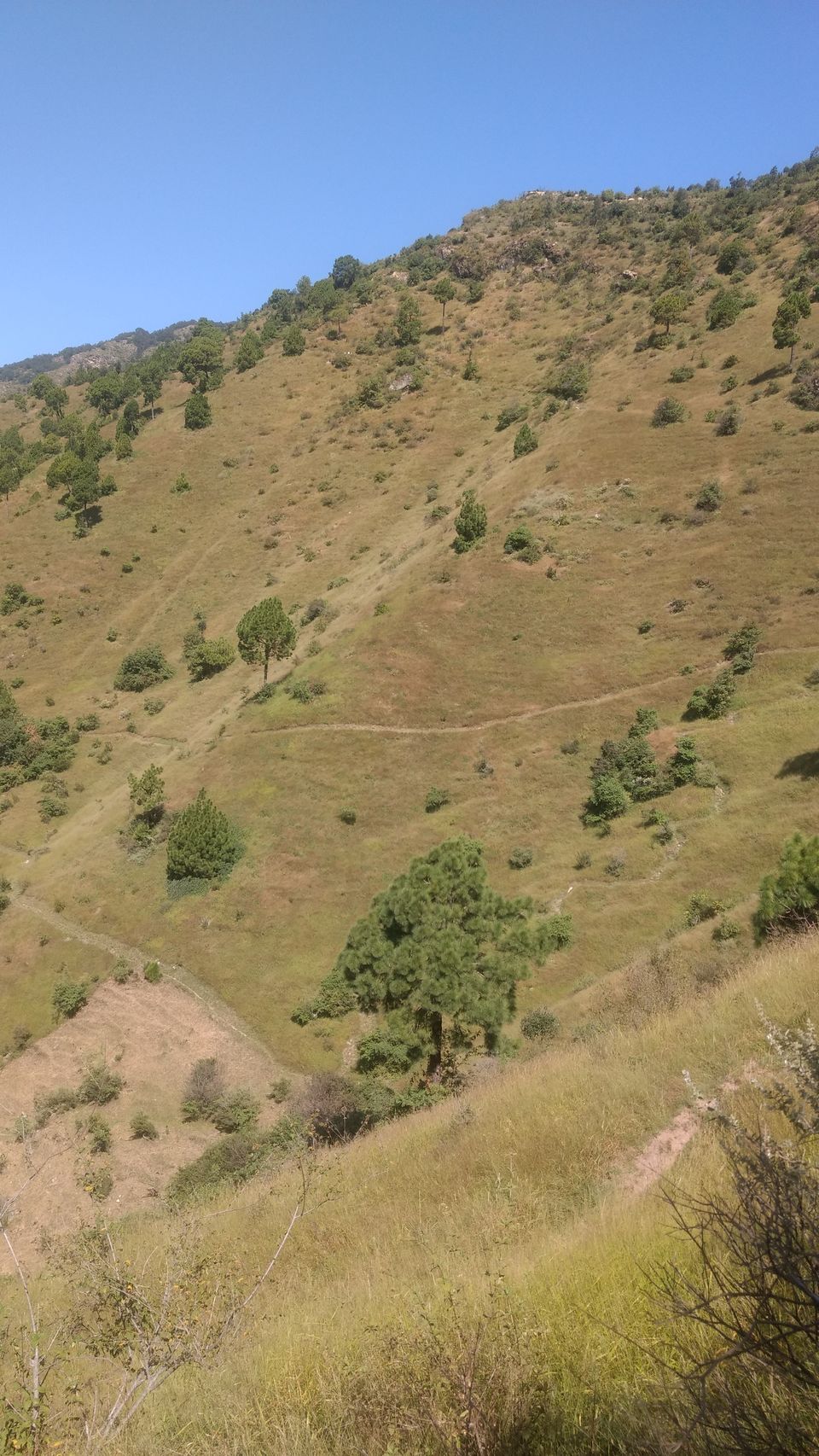 The route gets tougher beyond this point; I was alone & there was not a single soul on this route that day; jungle is quite dense & scary; although quite narrow at places, trail is walkable. Sign of 'red chunri' tied on trees works as route marker right up to the temple at top. It took me 1.5 hours to reach the top with a small 2 min breather in between. It was the toughest climb of my life so far. There is a small temple of Kali Mata at the top & a dharamshala to stay. The hill top offers a panoramic view around Solan and I could see the Churdhar ranges.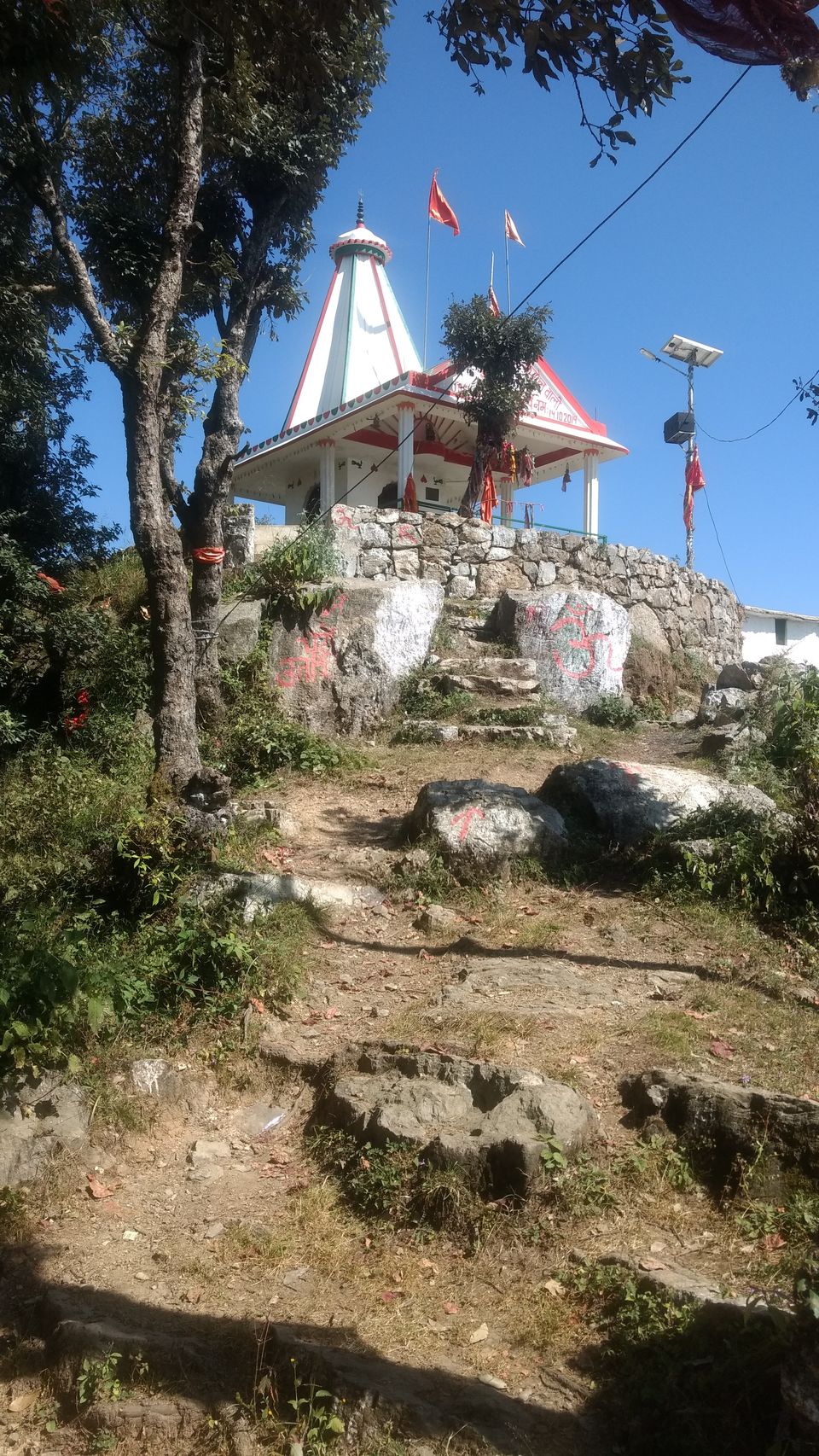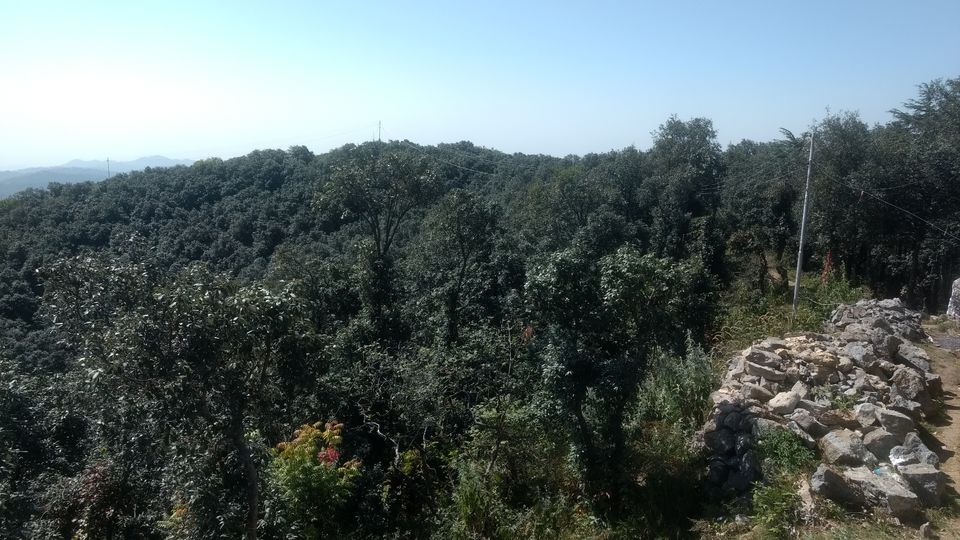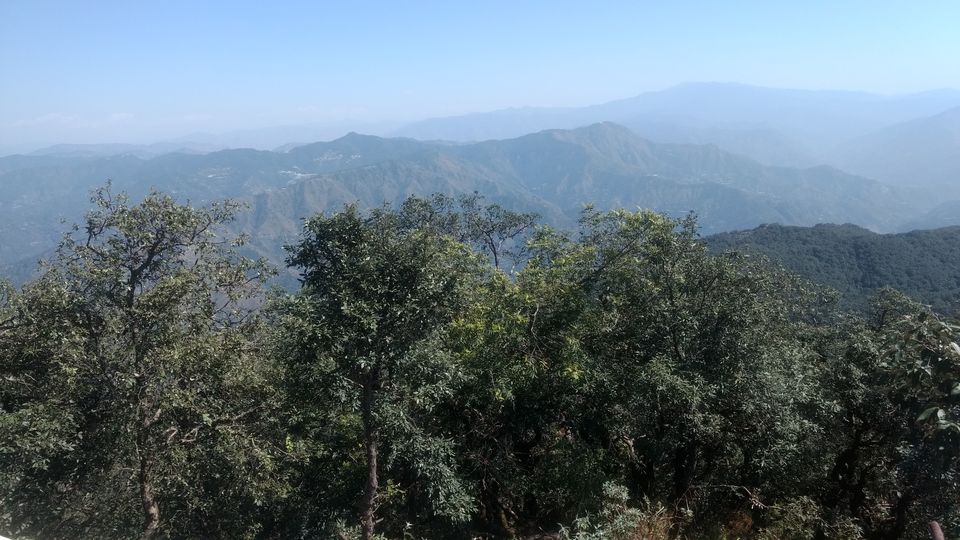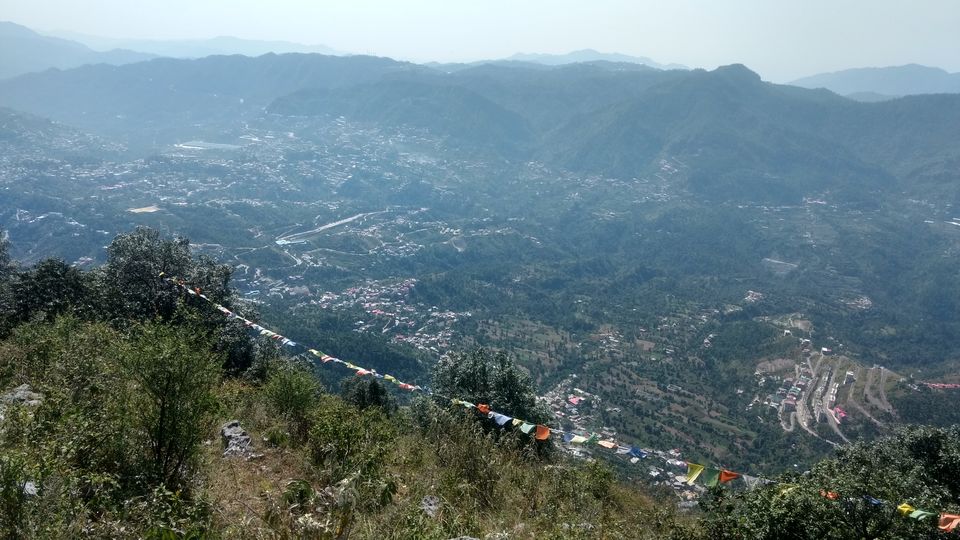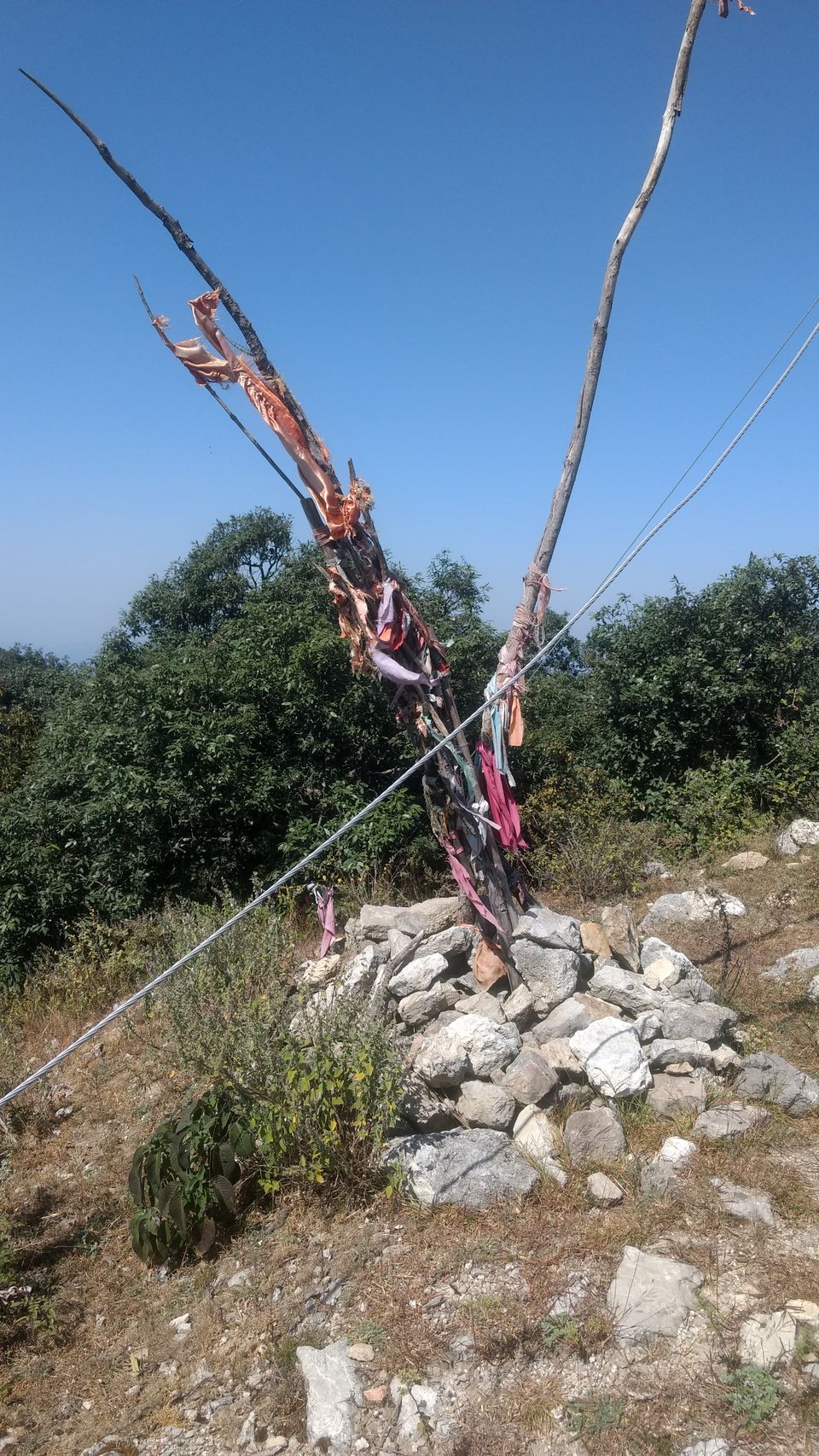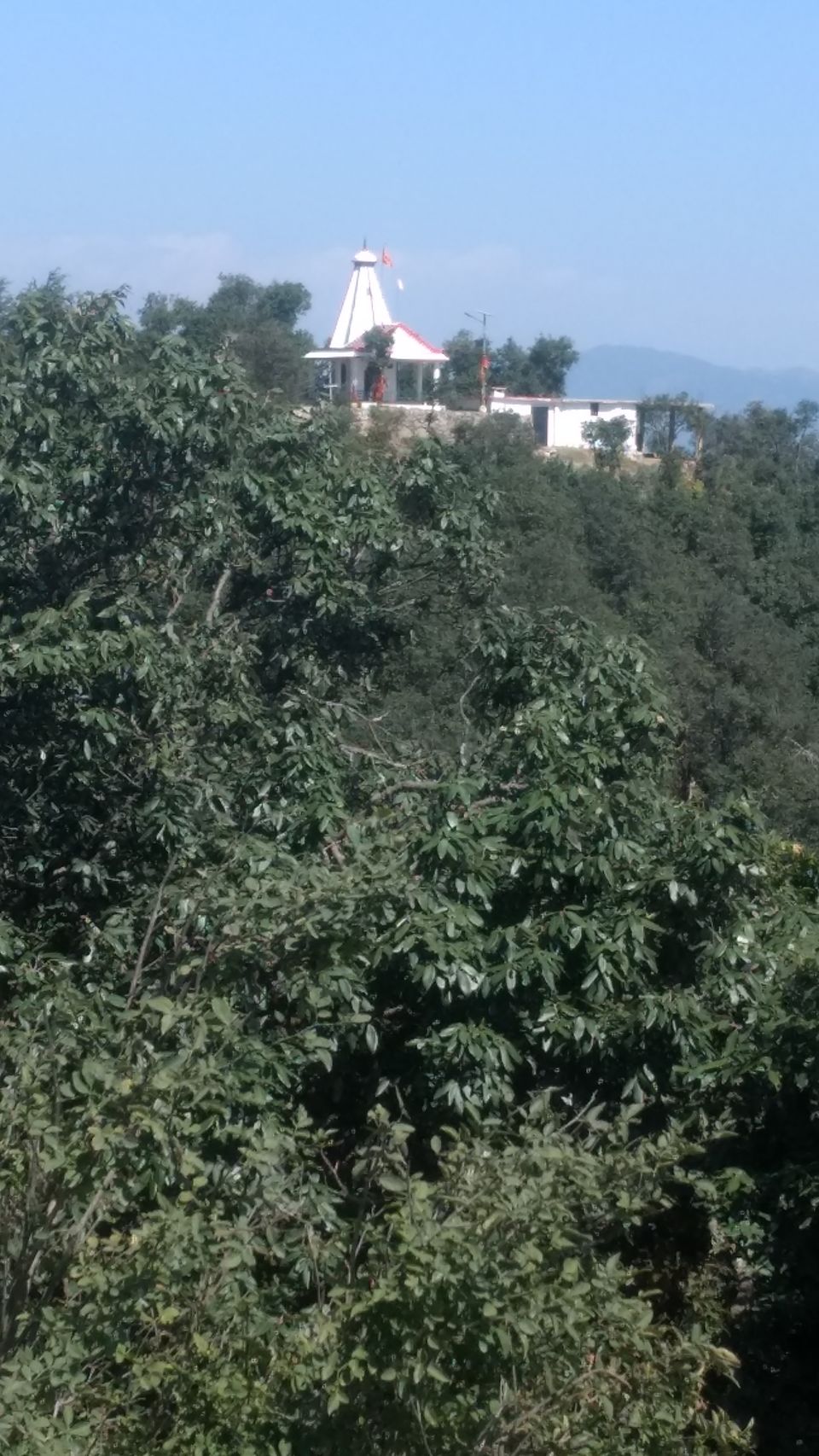 3. Karol ka tibba to Pandava Gufa & back
Just short of temple at the ridge top, a broad well used trail heads down North. The north side of the ridge stands in stark contrast to that of south. While the south side is a grassland with a spattering of trees, the north side is covered with dense trees jostling for space. The trail passes across a dry pond and then enters a dense forest. From the forest it emerges into a small grassland near  a water pond and an old hut of a Varanasi "Sadhu". Keep the turn down to your left and follow the trail into an even denser jungle. After about 5-7 minutes the trail ends at a concrete water tank; immediately after crossing it, you arrive at Pandava Gufa & a temple dedicated to Lord Rama.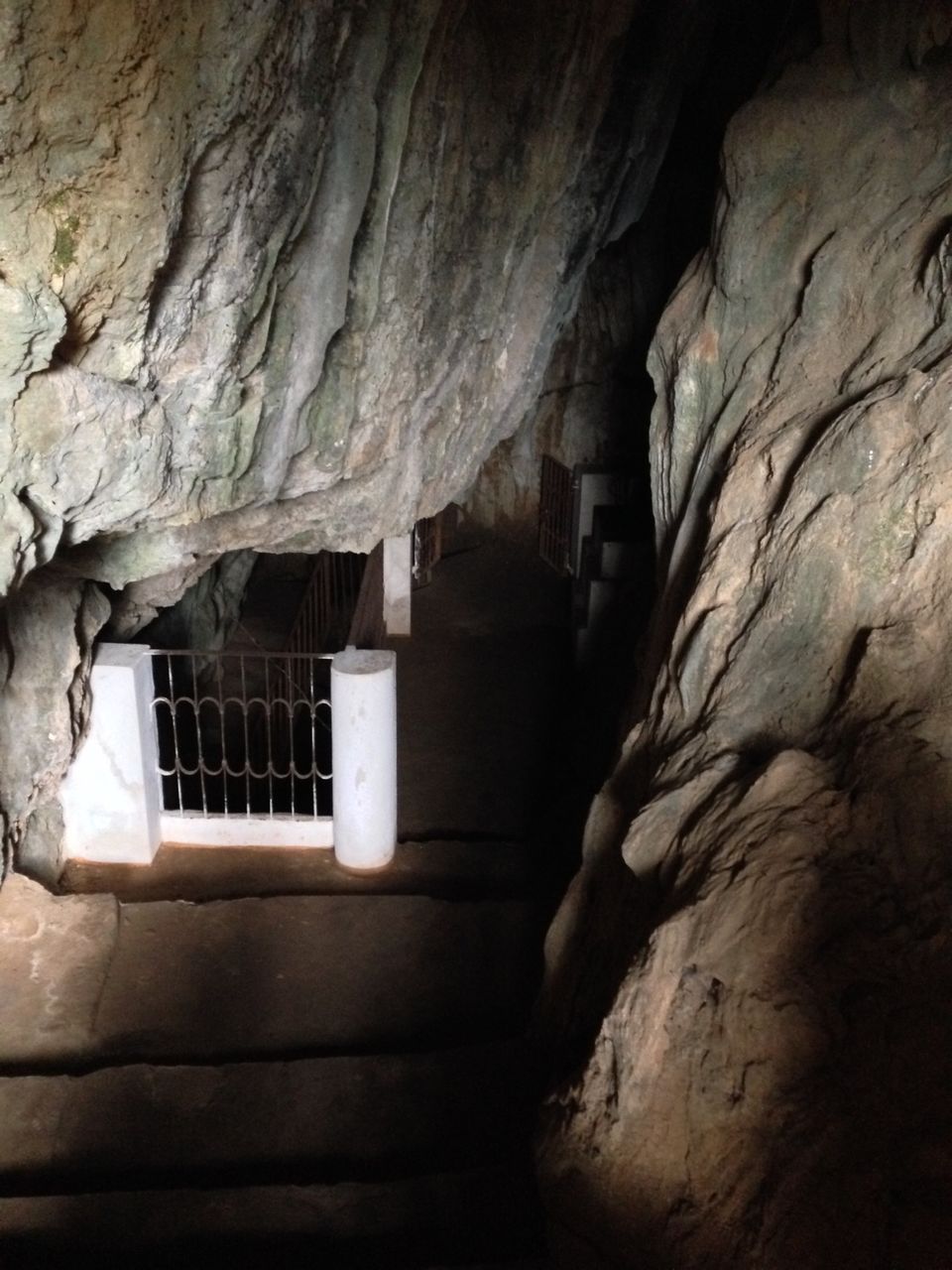 It is believed that this cave was built by Pandavs during there exile. It starts from Karol Ka Tibba & ends at Pinjore in Haryana. Locals believe it to be the oldest and longest (around 28km) cave in the Himalayan region. They also believe that the Pandavas from Mahabharata lived and meditated in this cave during their exile. The cave is dark & damp, bats flutter and scare you sometimes... Exploring the cave is a challenge as it narrows into a fissure after the second cavern. The fissure opens up in a small cavern followed by a low tunnel that is just big enough to allow one person to fit through. You have to crawl and scrape the walls to squeeze in but after moving ahead a few feet, it is better to turn back.
To visit Karol temple from Pandava Gufa make your way back through water tank on well marked paved stone path of about 1.5 km, which is a meter wide, covered with fallen leaves and pine needles. Climb the trail as it winds uphill through a thick glade of firs and rhododendrons. After about 25 minutes walk, you reach back at Kali Mata temple at "Karol Ka Tibba".
4. Descend down to Chamba ghat
Descend back to Solan passing through the forests, meadows & pavement. In between you will find nice meadow, a bit plain, where you can sit for a while & enjoy the nature. More than 150 people can sit here at a time. Move further downwards through the trail & you reach back at Chambaghat.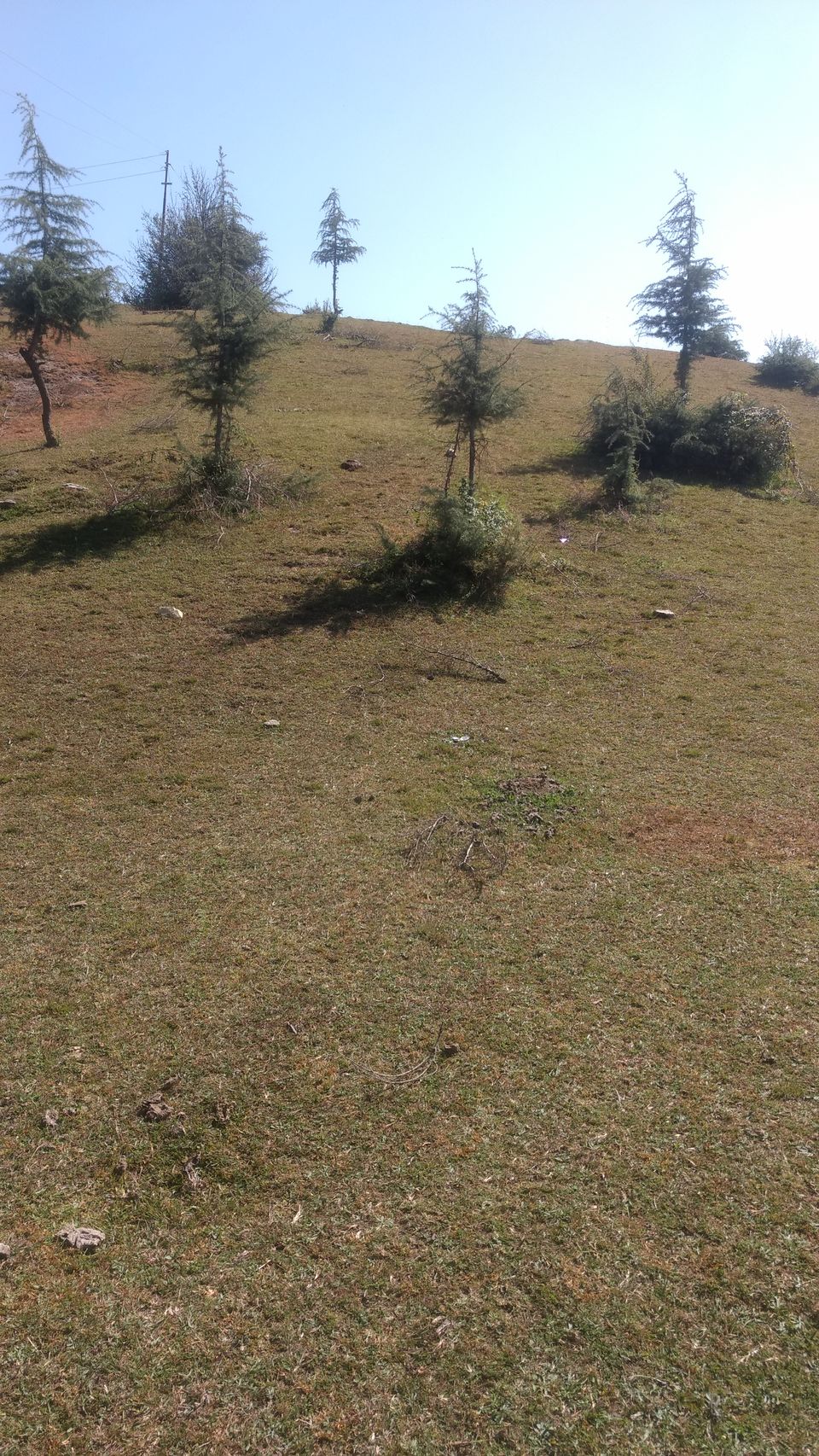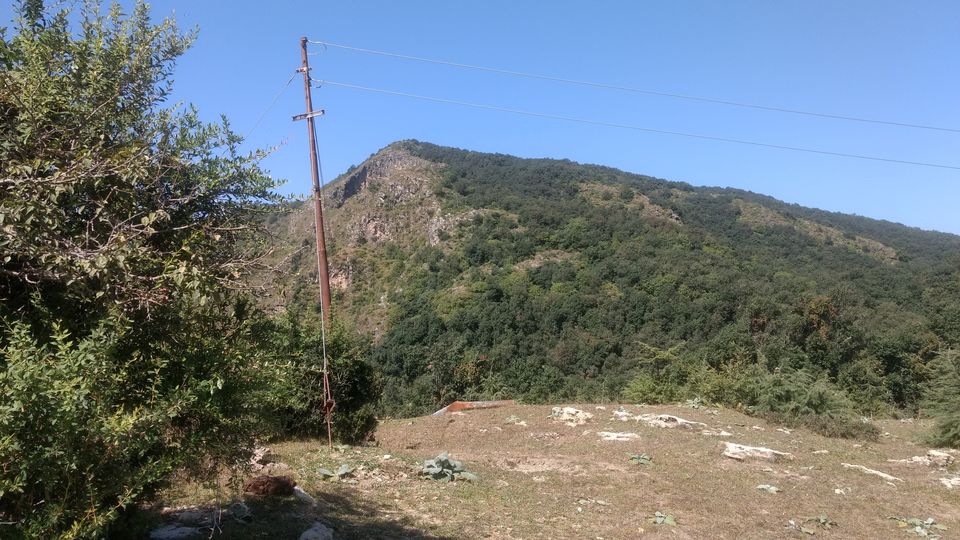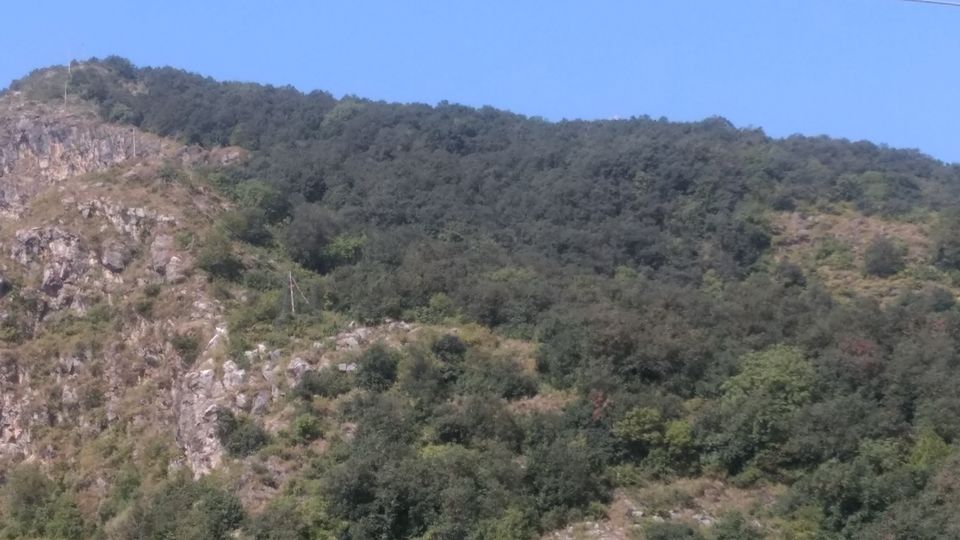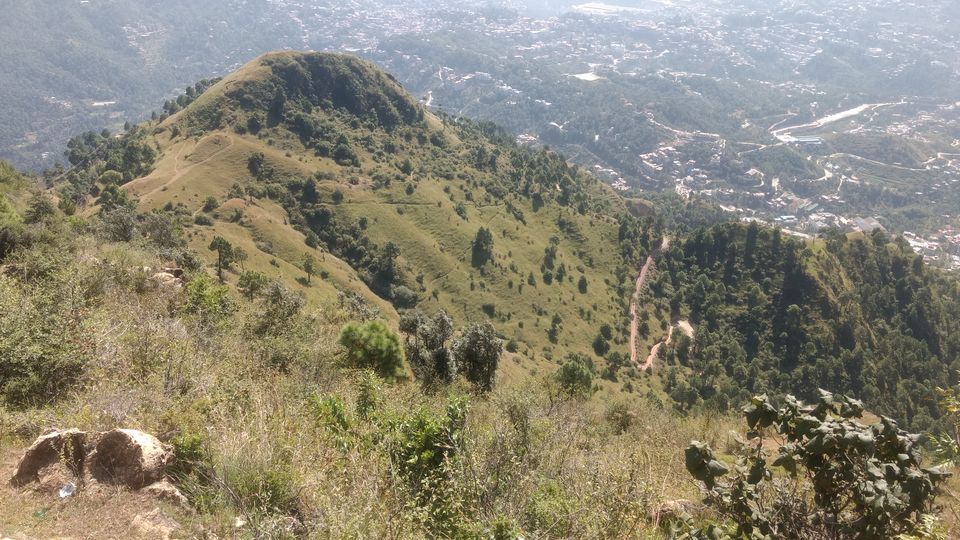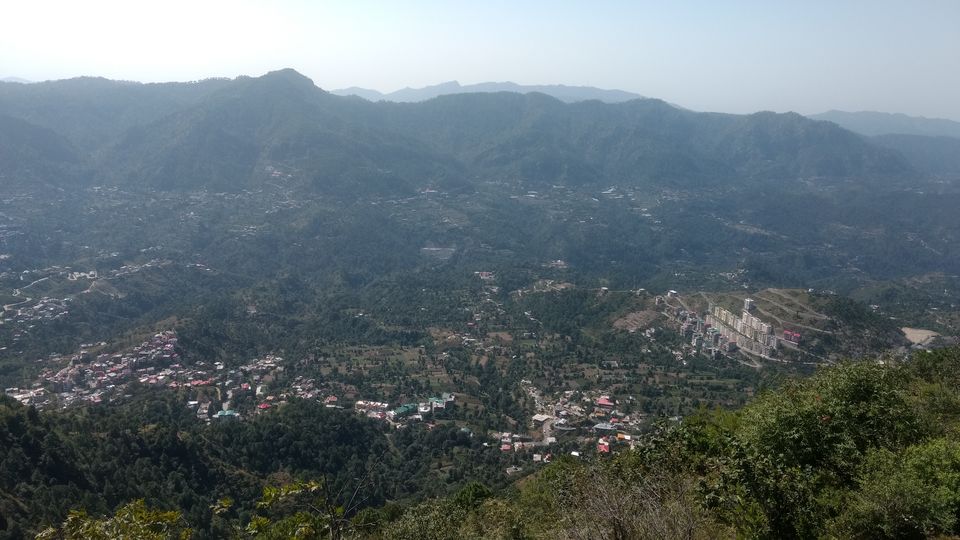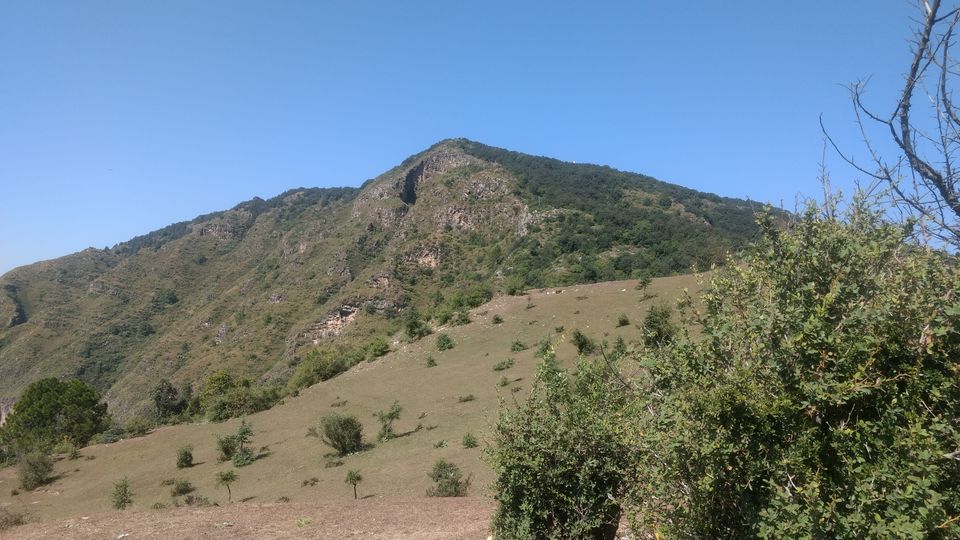 It takes less than an hour to descend from ridge top to NH.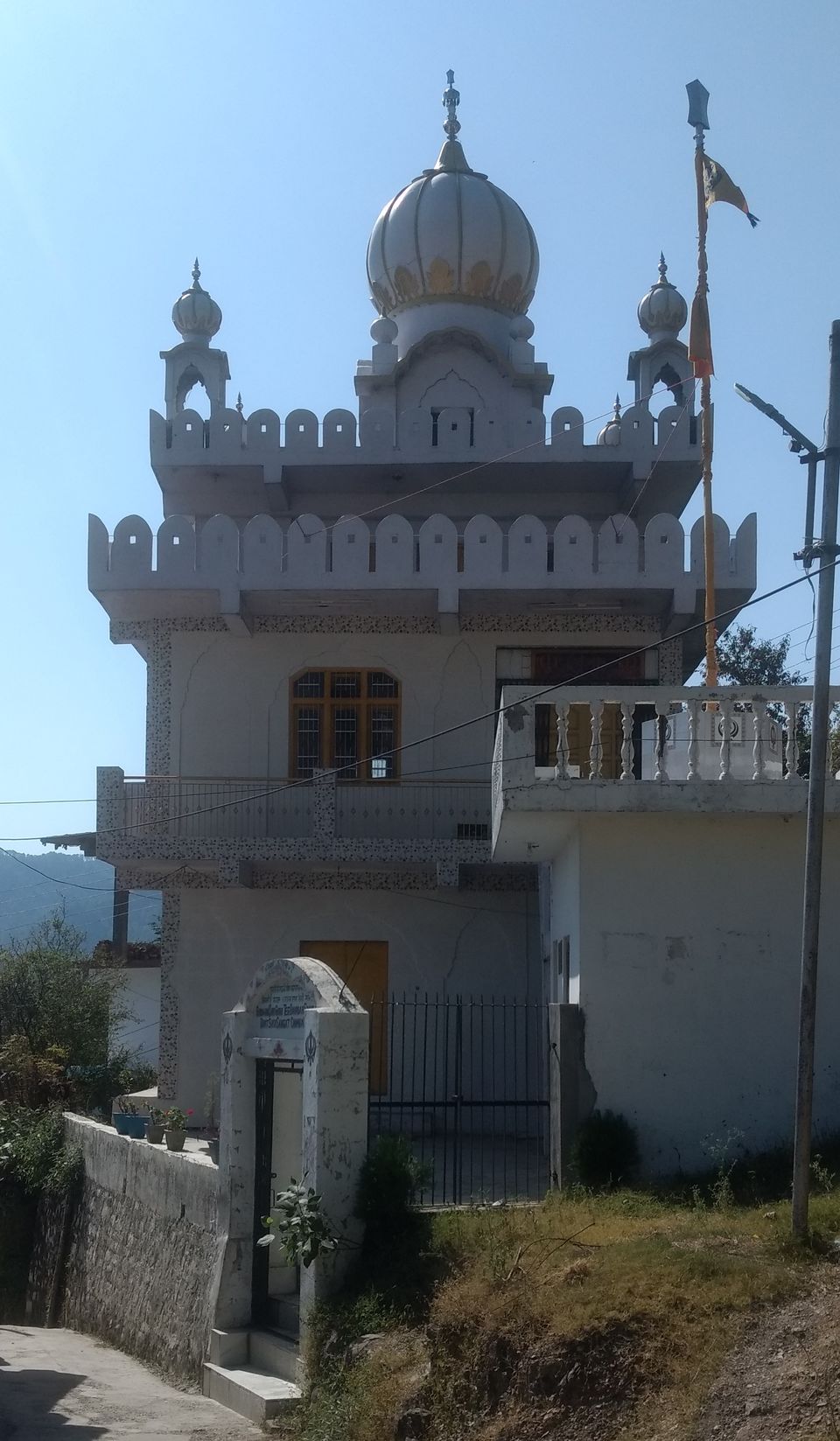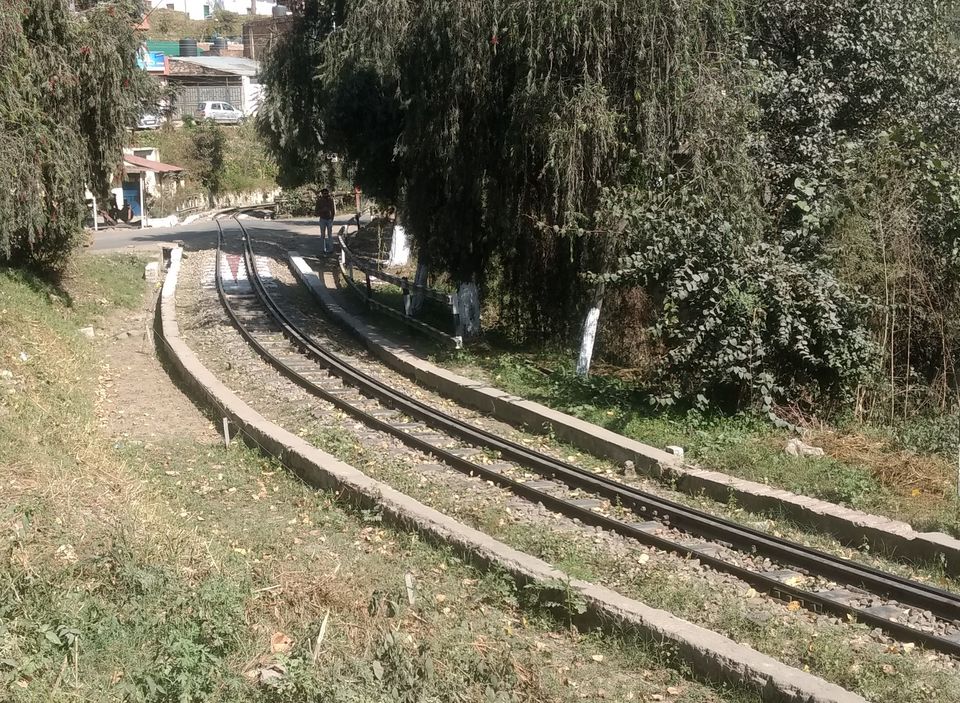 5. Trek Overview
Starting point : Chambaghat, Solan on NH-22 (5184 ft)
Ridge peak : Karol Ka Tibba (7349 ft)
Distance : 4.7 km – one way
Time for upward trek : 1.5 to 2.5 hrs depending upon fitness level
Time for downward trek : 1 to 2 Hours
Difficulty level : Moderate (a bit tough near top; brief rest advisable)
Advise : Preferably a group of min 2-3 persons to enjoy the trek & be safe
Mandatory : Min 2lt of water, banana, apple & some eatable ( as you will not find any of these enroute & even at top)
6. GETTING THERE
Chambaghat is situated on Chandigarh - Simla NH. You can rent an auto rickshaw for 50 rupees from Solan town. All buses plying between Shimla- Chandigarh stop at Chambaghat. Late night buses and taxis are easy to find. Another novel way to reach Solan is via  Kalka-Shimla narrow gauge railroad. Alight at Solan station and hire an auto rickshaw / taxi to Chambaghat.
7. ACCOMMODATION
Hotels as per your budget can be found easily in Solan.
It was worth a trek to explore,enjoyed every bit of it, Now it is your turn to explore in clean & green environment of Himachal.