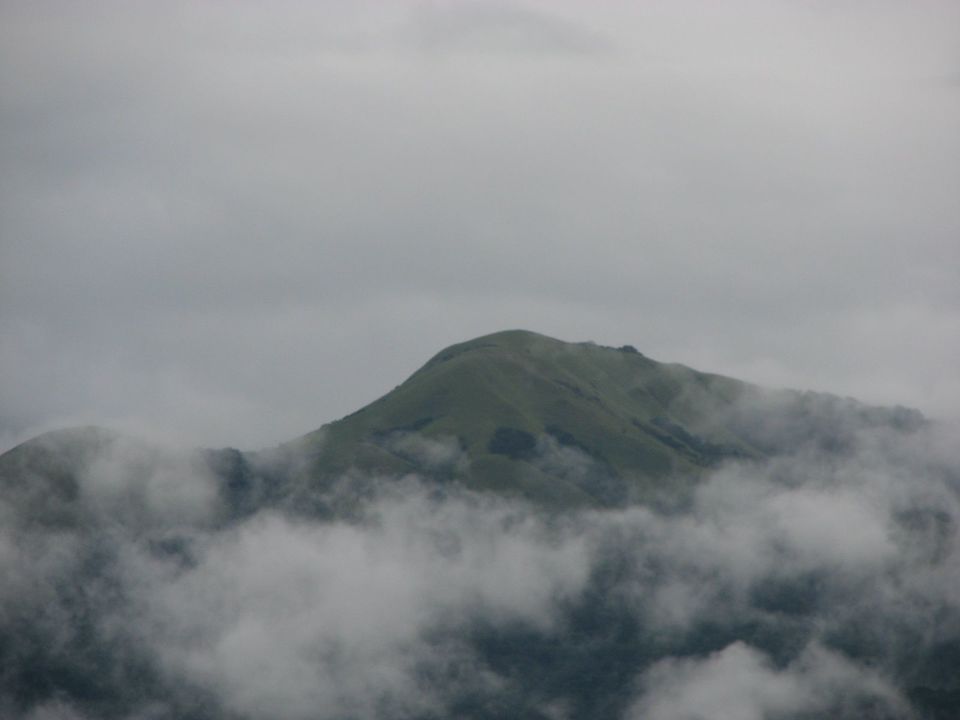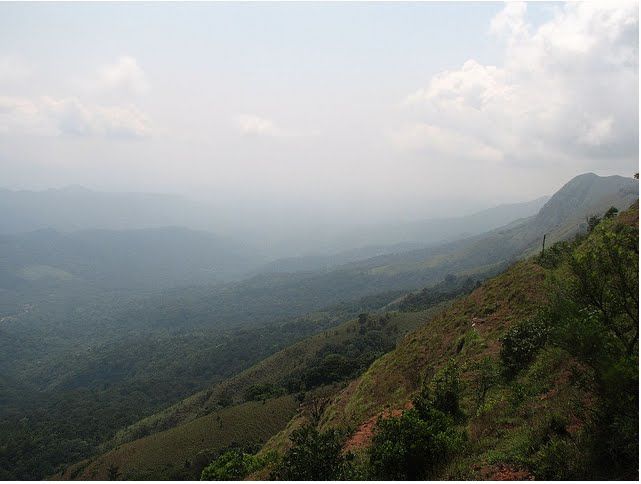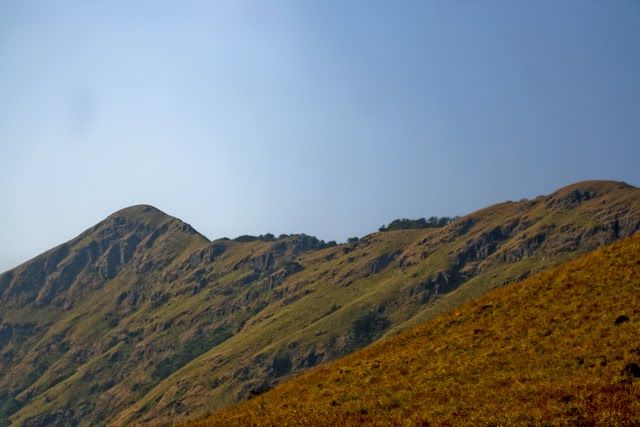 Trek to Nishani motte, Coorg - [17th - 18th May 2014] - Registration is ON
Nishani motte is a relatively unknown peak in the talacauvery/ branhmagiri range. It lies to the south of Bhagamandala in a range which extends from Talacauvery in the north to Somamale in the south in one contiguous stretch without any break, going through peaks like Nishani motte, Tumba male, and Tadiyandamol. This stretch forms the border between Kannur / Kasargod districts in Kerala and Kodagu district in Karnataka. Last year's attempt to get to Nishani motte landed us in Nishani betta (in a range north of Bhagamandala), and in all sorts of trouble with forest department due to a mining dispute in that area.

Coorg is now a flourishing agricultural center. With its misty mountains and dense forests, Coorg seems like a little corner of England to the British. They left behind a legacy, which is still an important source of national wealth. The well laid coffee plantations in Coorg account for almost half of Karnataka's coffee production. And Karnataka continues to be India's largest producer of coffee. Other remainders of the colonial past are the spacious estate bungalows, many of which still have British names and the meandering roads that wind through the district.
Difficulty level ModerateApprox Temperature Max 32 degrees C Accommodation type
Depending on the availability:
a) Tented Accommodation with sleeping bags
b) Dormitories: Ideally big room where people sleep in sleeping bags provided by us. There will be separate rooms for girls and guys.
WashroomsOnly at base camp. Only toilets (2 in number) difficult to get shower/hotwater etc.FoodVeg food (2 Breakfasts, 1 Lunch, 1 tea/coffee and snacks, 1 Dinner)TransportNon A/c. Depending on number of participants it can be Tavera/Qualis, Tempo Traveller, Mini Bus, Bus, others.Distance from Bangalore260 kms (one way)Total trekking distance8 kms approx. (one way)AttractionNatural beauty, Water Falls
Tentative Schedule:
Friday:  16th May 2014
09:30PM Pick-up at BMC office, Shivaji nagar
09:45PM Pick-up at New Shanthi Sagar Hotel, Domlur
10:00PM Pick-up at Lifestyle, Margrath Road (Near Garuda Mall)
 
Saturday: 17th May 2014
05:30AM Reach base camp - Freshen up & Breakfast
08:00AM Trek to Nishani motte - Reach the peak - Rest and have packed lunch
             Trek down to base camp & Freshen up
08:00PM Enjoy Campfire - Have diner and retire for the day
Sunday: 18th May 2014
07:00AM Freshen up - Breakfast
09:00AM Pack-up and Leave
            Start back to Bangalore - On the way self sponsored lunch
09:00PM Reach back to Bangalore
Participation Fees: Rs.2800.00 for the trek
Above charges include: Non-A/C Transport, 2 Breakfasts, 1 Lunch, 1 tea/coffee and snacks, 1 Dinner, Tented accommodation/Dormitory, First-aid, Coordinator/Guide.
Above charges does not include: Lunch on Sunday or any other things which not mentioned above
Suggested things to carry
-  One strong back-pack
-  2 litres water bottle
-  Head wear like Caps, hats or bandanas
-  Sunscreen lotion
-  Toiletries (Comb, shampoo, tissue paper, soap, toothbrush, etc.)
-  Small torch with new batteries
-  Shoes for trekking
-  Change of clothes enough for two days
-  Energy food such as Chocolates, Nutri-bars, juice packs etc.
-  Rain coat (Just in case)
Read our Cancellation Policy, just in case you have to cancel participation
Read our Refund Policy, in case we are forced to cancel this event.