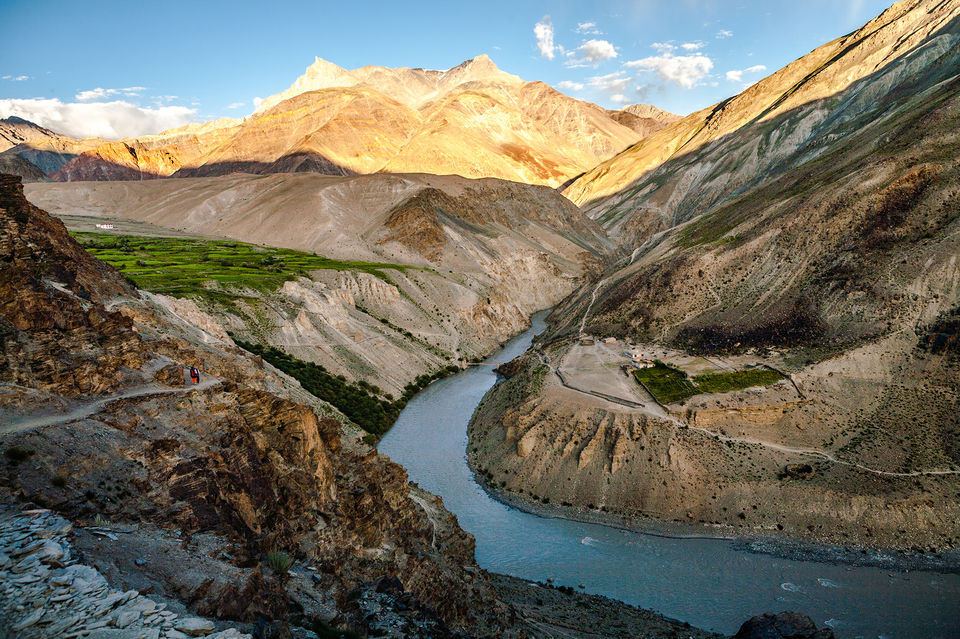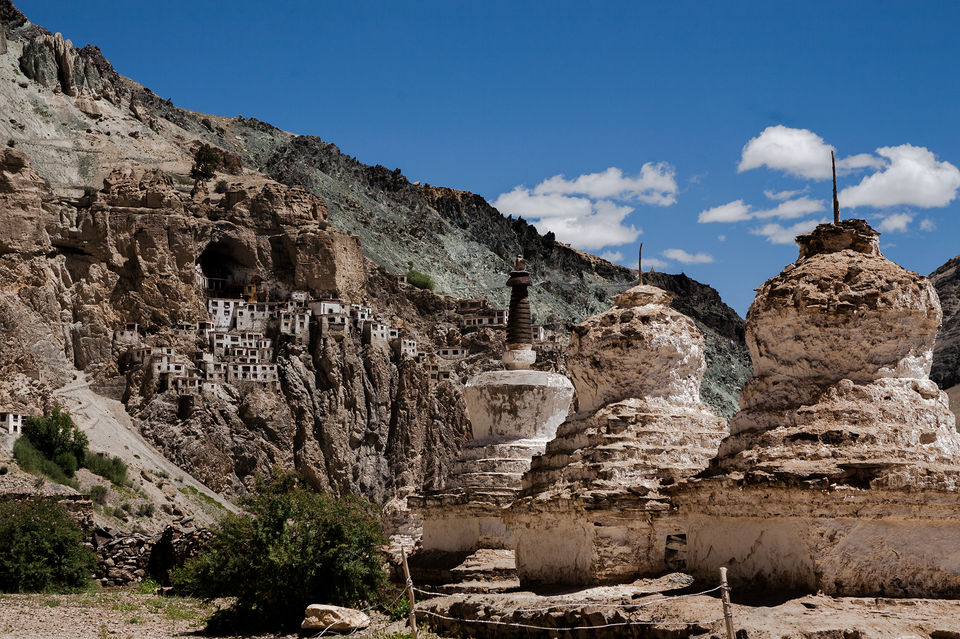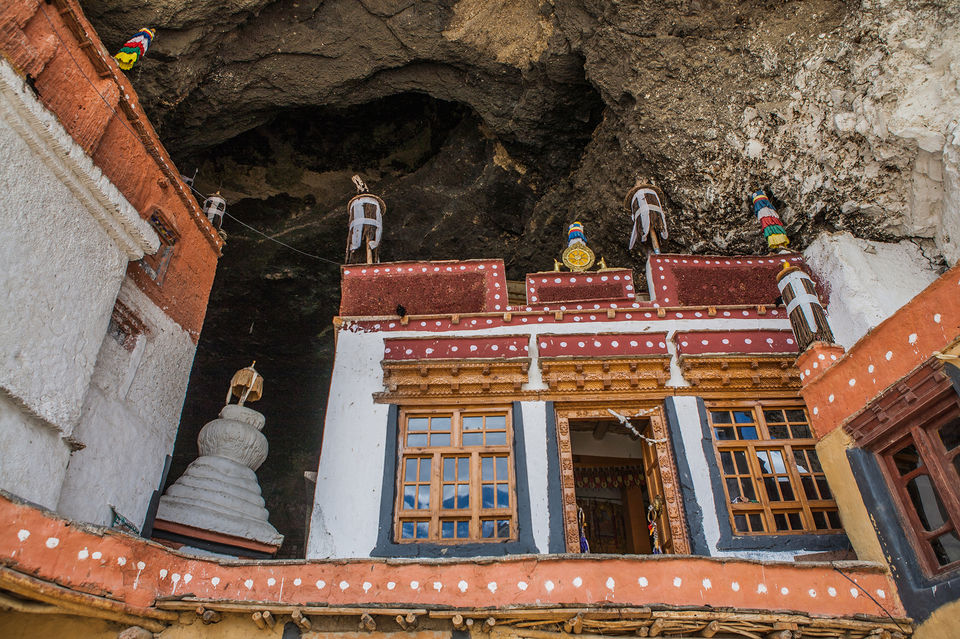 Zanskar valley in the Ladakh district of Jammu and Kashmir is probably the most isolated valley in India and Phuktal is amongst the most remote place in Zanskar. A few hours of drive from Padum, the biggest town in Zanskar, brought us to the "end of the road". After this, a compulsory walk of several hours (5 for the locals, we took a little less than 8 hours) through high mountain passes of the Greater Himalayas lead to the Phuktal monastery. All of this made the trek to the Phuktal monastery not just offbeat but also an exciting adventure. On the left side, villages of Cha and Anmu are the only sign of civilisation. They are spotted from afar by the lush green cultivation around them, a stark contrast to an otherwise golden barren landscape.
Phuktal monastery was, more than anything – relieving! The three stupas mark the boundary of any village in Zanskar. There is a small guest house just before these stupas, where visitors can halt for the night. As we had halted in Cha, we didn't stay here. We continued our walk through the winding steps (seen in the far corner in the picture) that start soon after these stupas.
This trip was originally published on SandeepaChetan's Travel Blog.
To reach Phuktal monastery via Purne, you need to cross three bridges, but the route is wider and not so high up, hence a lot safer than via Cha.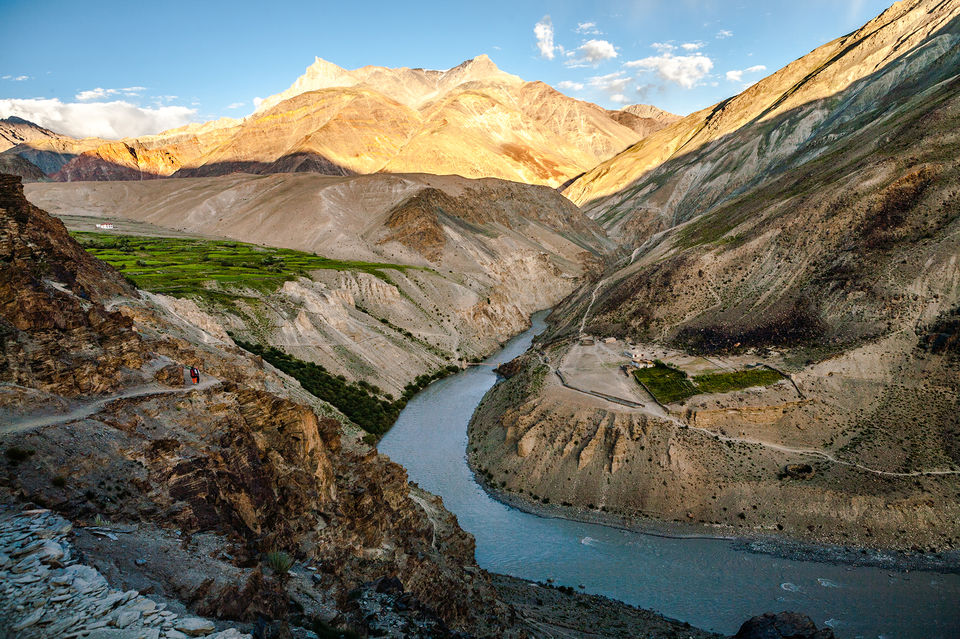 Our night halt on the way to Phuktal monastery (also called Phugtal) was in a village named Cha. Anmu is the first village on the way to Cha just after the end of the motorable road. Cha is midway between the end of the motor-able road and the Phuktal monastery.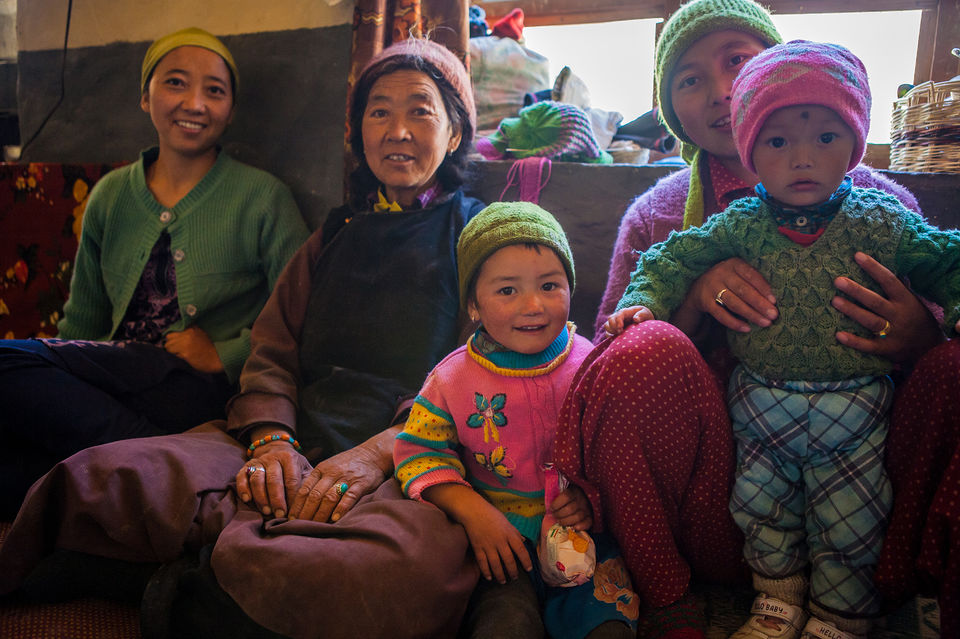 The Phuktal monastery is the epitome of monks living high up in the mountains, detached from the rest of the world.