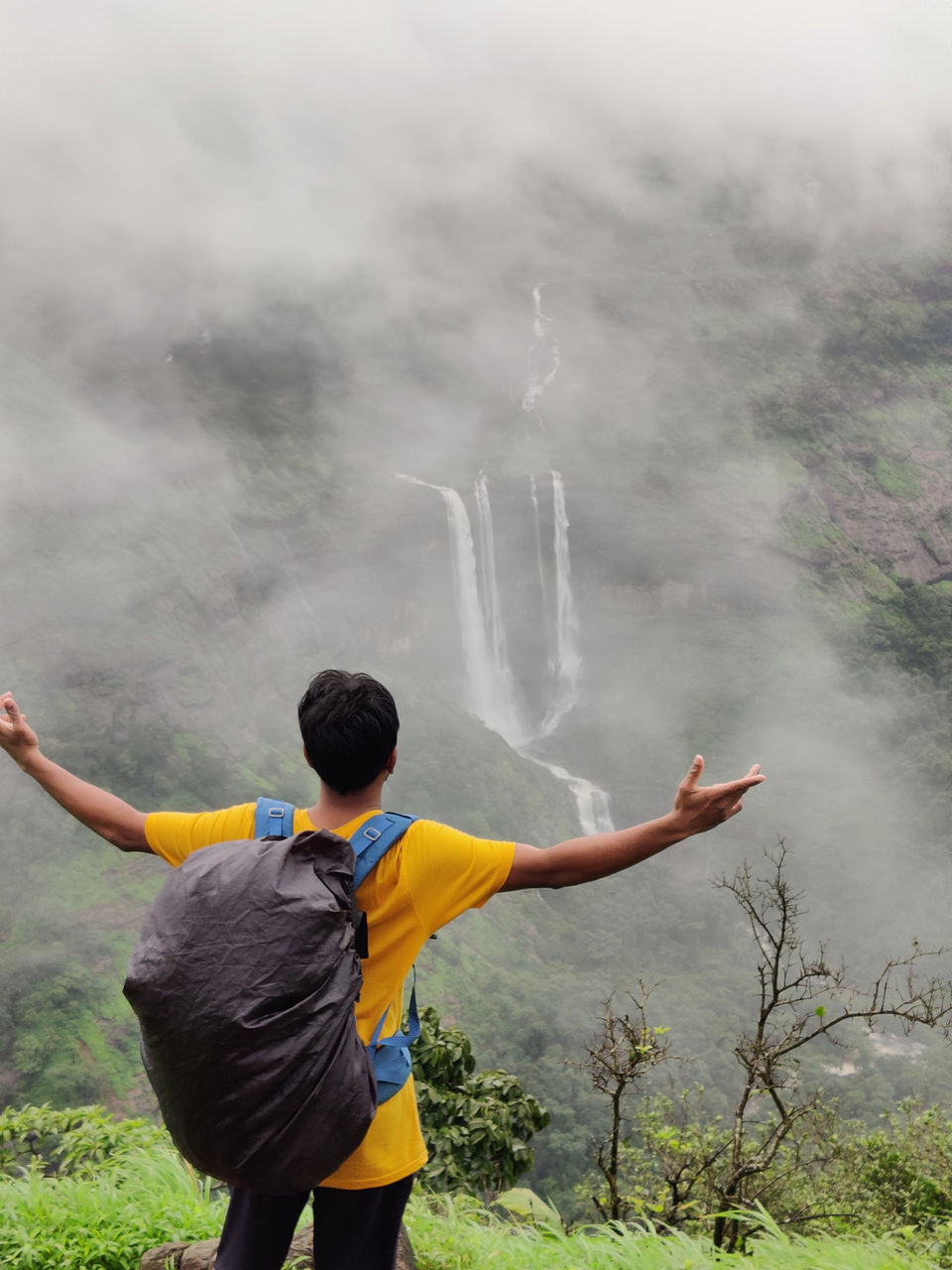 Travelling from mancherial to Hyderabad with full of anxiety???? to new place PUNE
TREKKING RAJAMANCHI
Reached Secunderabad railway station
And catch up with Mumbai express here meeting new friends unknown.
Felling some uneasy how to mingle with them
Travelling overnight chitchatting with strangers
Playing games night journey was excited????????
Reached Pune and we dropped at Kajart railway station ????
Pune meant for greenery journey from Pune to kajarat was awesome awesome waterfalls tiny villages surrounded lakes
Reached kajarat had breakfast and carried lunch also
On 4wheeler reach to rajmanchi..
Started trekking and rainfall started
Trekking in rain ???? was crazy ????
There are few people trekking like us chitchatting with them to forget tired
And very supportive to one another
Finally reached on hill top there was a small village..
They provide us shelter free of cost
And some are paid will low fare having 150-300rs per night.
Heavy rainfall throughout night we were disappointed no possible of reaching rajmanchi fort..
But our strong belief made the rainfall down
Then we started quickly to reach the top of RAJAMANCHI FORT.