"Let yourself be silently drawn by the strange pull of what you really love. It will not lead you astray." -Rumi
It all started with a recurring dream. Around five years back, I started dreaming of this place surrounded by snow-laden mountains, with lush green meadows and a valley with flowers down its slopes. Sometimes i dreamt that I was walking through a forest and climbing up a mountain to reach this place. At other times, I saw myself crouched on the ground, listening to the sound of the river and birds chirping in the background. It was the first time I had a recurring dream that wasn't unpleasant, unlike previous nightmares of falling from a cliff, failing in exams, missing a train/flight. So, i started doing a bit of research, not to find out the meaning of this dream but to check whether such a place exists. It was then that I stumbled upon a blogpost by someone who had been to the Valley of Flowers in Uttarakhand. I read through the article, looked at the pictures, and it seemed like the place i had dreamt of. But the fact that it was supposed to be a trek (though an easy-to-moderate one) in the Himalayan region and at an altitude of >12,000 ft, made me decide against going on that journey. Instead I chose to go to Kaas Plateau in Maharashtra, which was pretty amazing in it's own way but it wasn't the place that I had been dreaming about.
Fours years went by and I stopped dreaming of the flowers and the valley and the cool breeze coexisting with a little bit of sunshine. However, i never crossed off Valley of Flowers from my 'list of places to see before i die'. Last June, after i decided to quit my job and spend a year in traveling and spending time with myself, I finally started collecting information related to the Valley of Flowers trek. After going through several blogs and travel websites, I selected the most suitable itinerary offered by a group of trip organizers. I happened to share my travel plan with a friend and he decided to join me on my journey. The booking was done, followed by shopping for all the essential things (hiking shoes, rucksack, appropriate warm clothing, rain gear), and soon it was time to embark on the long journey-- Mumbai-New Delhi-Haridwar-Govindghat-Ghangharia-Valley of Flowers and back.
My friend and I took an early morning flight to New Delhi just because we both wanted to roam around the street of Old Delhi, have some biryani and kebabs at Chandni Chowk. I also wanted to visit Jama Masjid and Red Fort before catching a night train to Haridwar. We did it all and reached Sarai Rohilla station just in time to catch our train.
Day 1: The trek organizers had requested the entire group to assemble at Haridwar railway station from where our journey to Govindghat was supposed to start. Since the group was a diverse one with people arriving from Bangalore, Hyderabad, Mumbai, and New Delhi, it took some time for everyone to arrive and we could start only around 11 am. We stopped a couple of times for food (that included a langar at a gurudwara in Rishikesh) and chai, and sometimes just to click pictures. By the time we reached Hotel Bhagat at Govindghat, it was almost mid-night. A quick dinner and everyone rushed to their rooms to catch some sleep. The trek was supposed to begin the next day.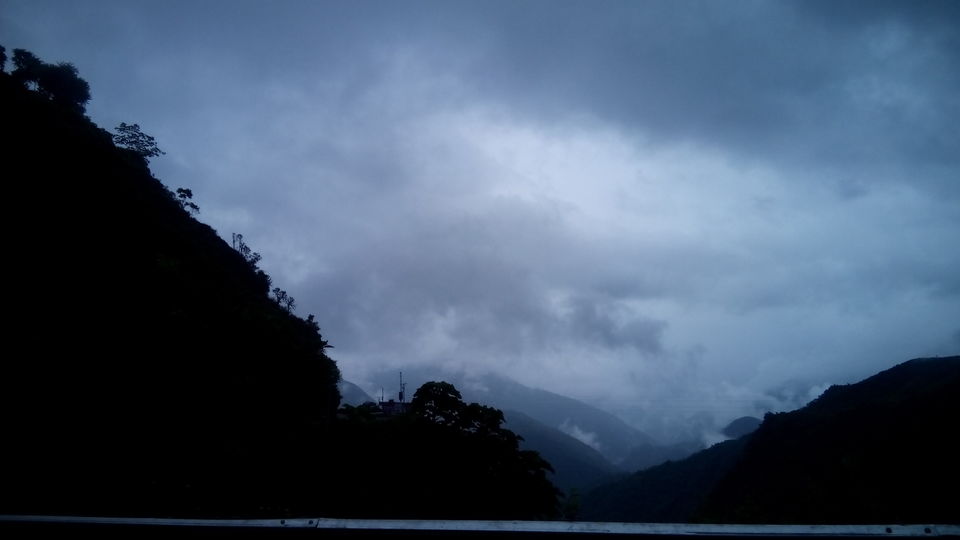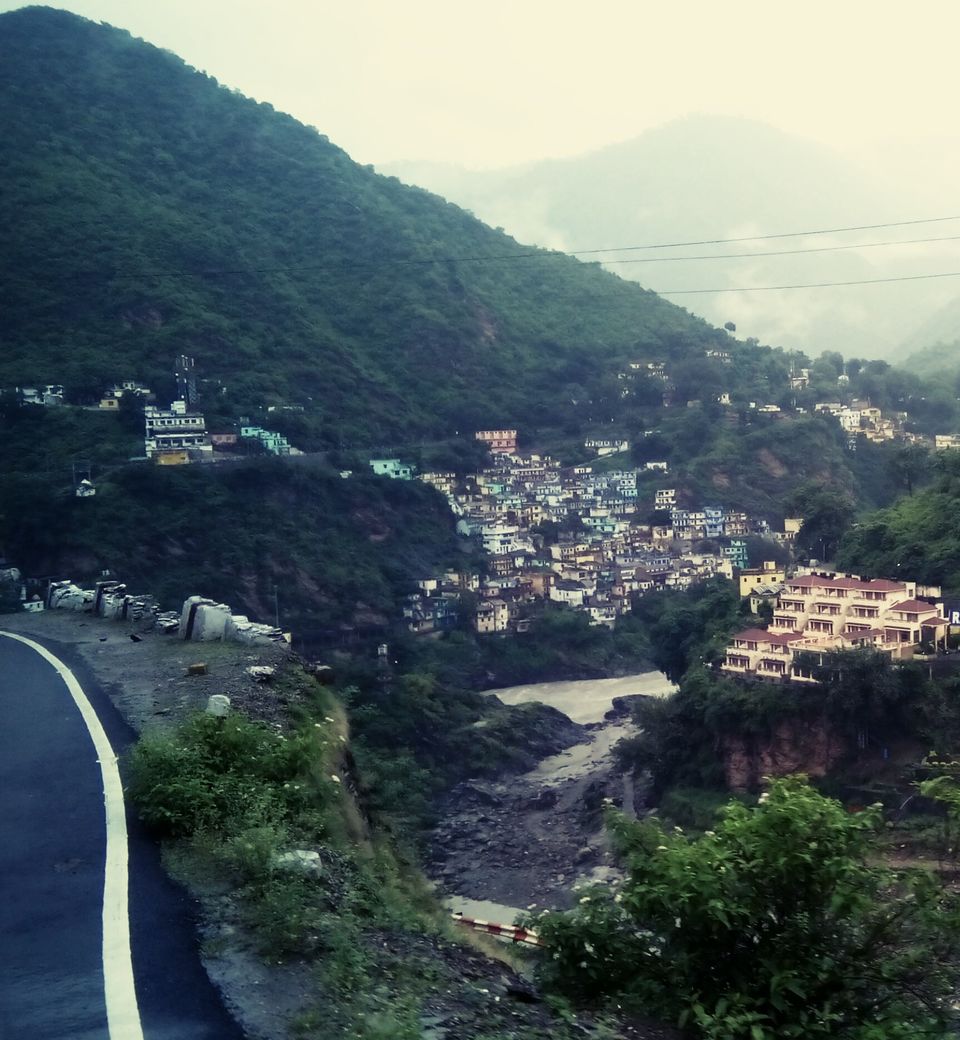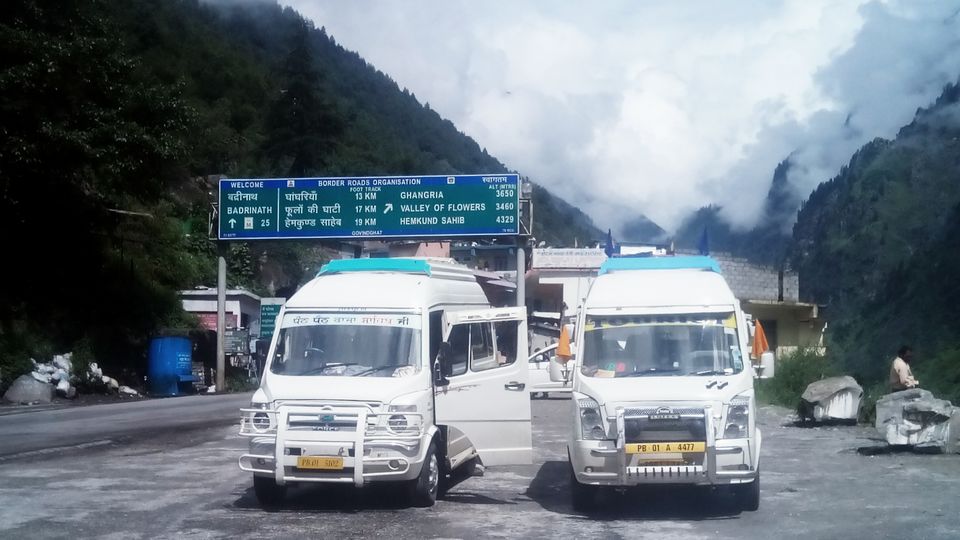 Day 2: If you have been to the mountains, you would know that the weather up there is completely unpredictable. It would be sunny one moment and raining cats and dogs a few moments later. And when it rains in the mountains, there is always a risk of landslides and overflowing rivers. I would be lying if i say i wasn't worried about any of those, specially after the recent floods in Uttarakhand that resulted in people being stranded in the Valley of Flowers and Hemkund Sahab for 5-6 days till they were rescued by the army men. Anyhow, nothing of that sort happened on Day 2. It was a sunny morning and we started our trek from Govindghat (5997 ft) to Ghangharia (10,000 ft). Most of the route was a paved path with a series of steps in between. Since i was a bit over-enthusiastic, I had decided to carry my rucksack. The first few kilometers went well but after that i started to feel tired and breathless. The total distance was somewhere between 15-16 kms and had to be covered in less than 9-10 hrs so that we reach Ghangharia before sunset. I struggled to walk but kept on moving slowly, stopping only for lunch or a glass of nimbu-paani, which was a life saver. I was trailing behind, with the rest of the group much ahead of me. It was good in a way because that gave me plenty of time to stay lost in my thoughts and converse with myself. I was the last one to reach our hotel, Hotel Devlok at Ghangharia. Rest of the group had already had a round of maggi and chai. When i stepped in the dining hall, the group welcomed me with a cheer and i realized that my friend had already ordered maggi for me.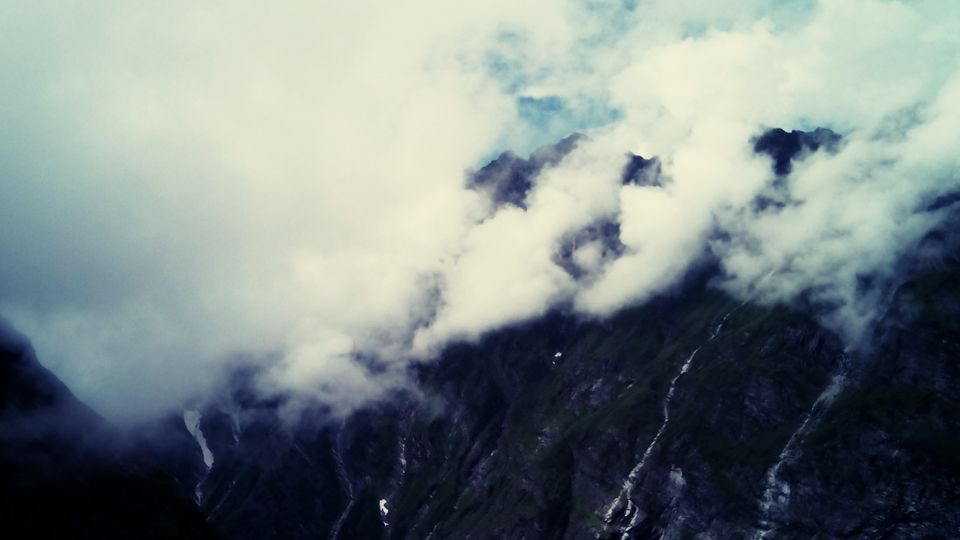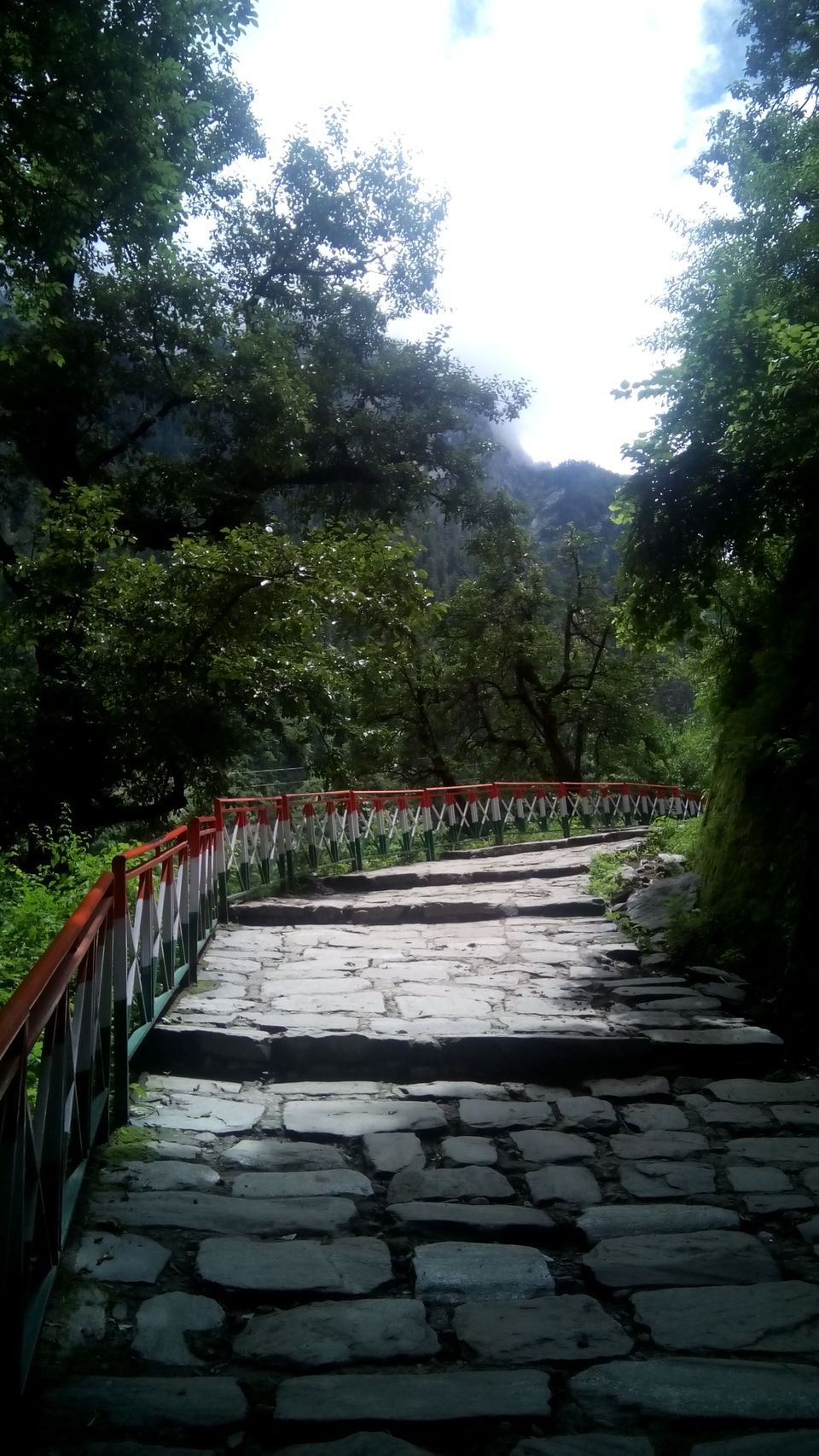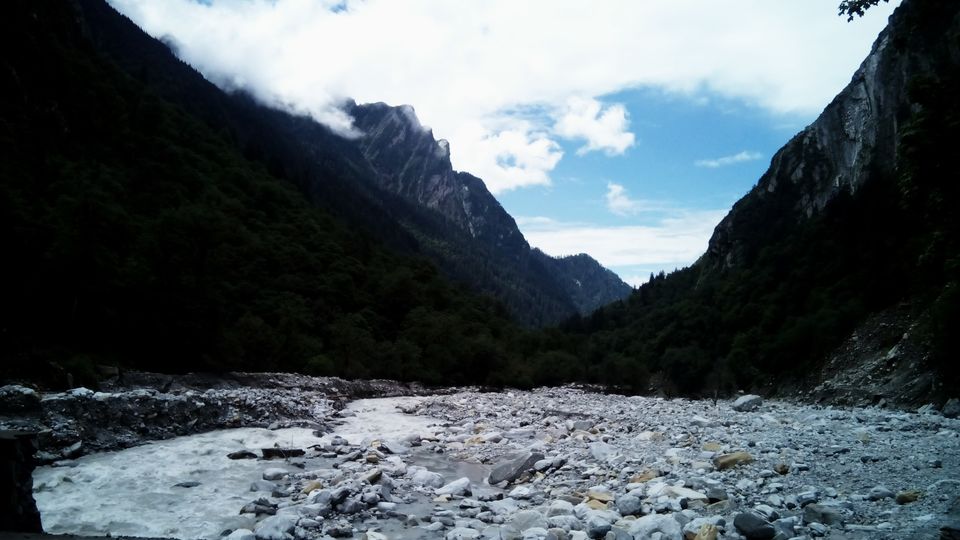 Our itinerary included trek to Valley of Flowers and Hemkund Sahab, both of which were supposed to be covered on two consecutive days. The starting point for both treks was Ghangharia village and both the treks were day treks, meaning we were supposed to start climbing from Ghangharia early in the morning and be back before sundown.

Day 3: The weather started to play hide and seek early in the morning and our trek leader decided against going to the Valley of Flowers that day, instead we started trekking to Hemkund Sahab, a gurudwara located at an altitude of 15,200 ft. It was a continuous steep climb throughout. Though none of us were carrying heavy bags, the climb itself was extremely strenuous. A few of the group members gave up and decided not to climb further. I was unsure whether i would be able to make it to the top but I told myself that instead of thinking of the entire stretch that i needed to climb, i would just focus on the immediate next step. It worked and i reached the top, visited the gurudwara, and sat there for a while before beginning to climb down. Extremely tired, i crawled my way back to Ghangharia increasing my pace only when some villagers asked me to rush because just a day before there was sighting of a wild bear. With no intention of being mauled by a bear, I started to walk faster but still i was the last one to reach the hotel.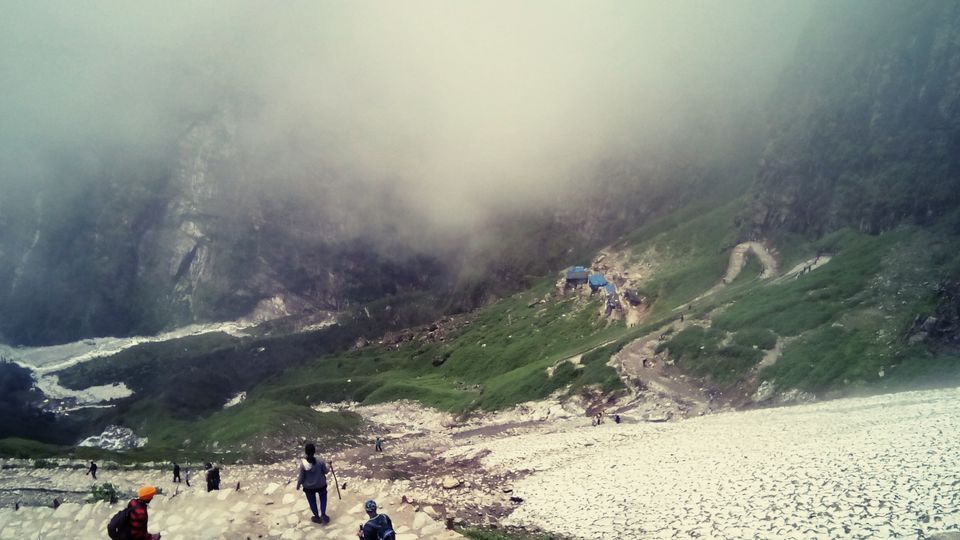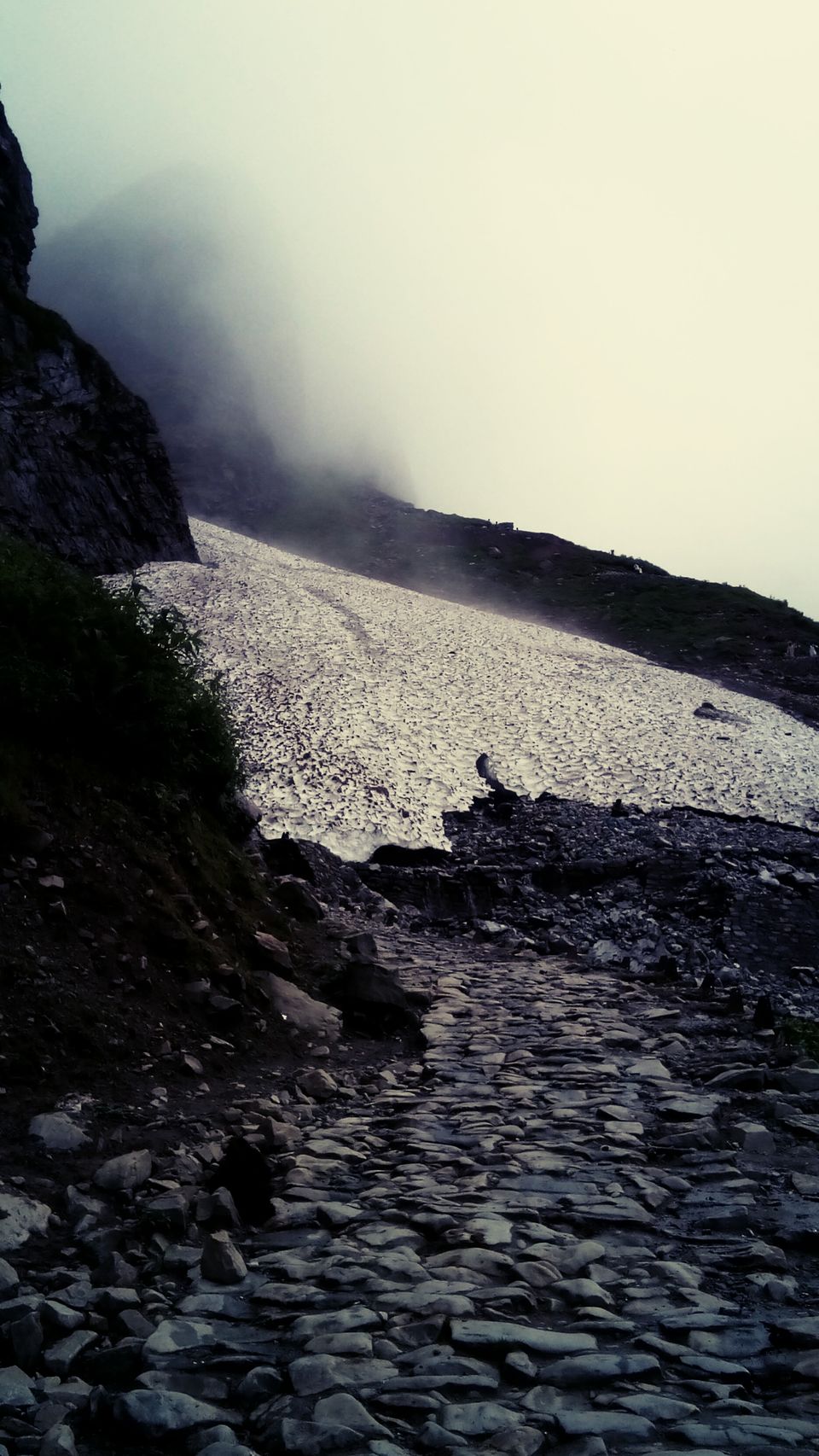 Day 4: Finally, the day had arrived. The overall excitement level of the group peaked early in the morning as everyone prepared to visit the Valley of Flowers. Our trek leader gave us the instructions before we started climbing. We were told that the valley (12,736 ft) stretches over a distance of 8 kms and it was a gradual climb throughout. Joyful after getting the latter information, i decided that i would walk at a constant pace, not take frequent breaks, and not be the last one to reach the top.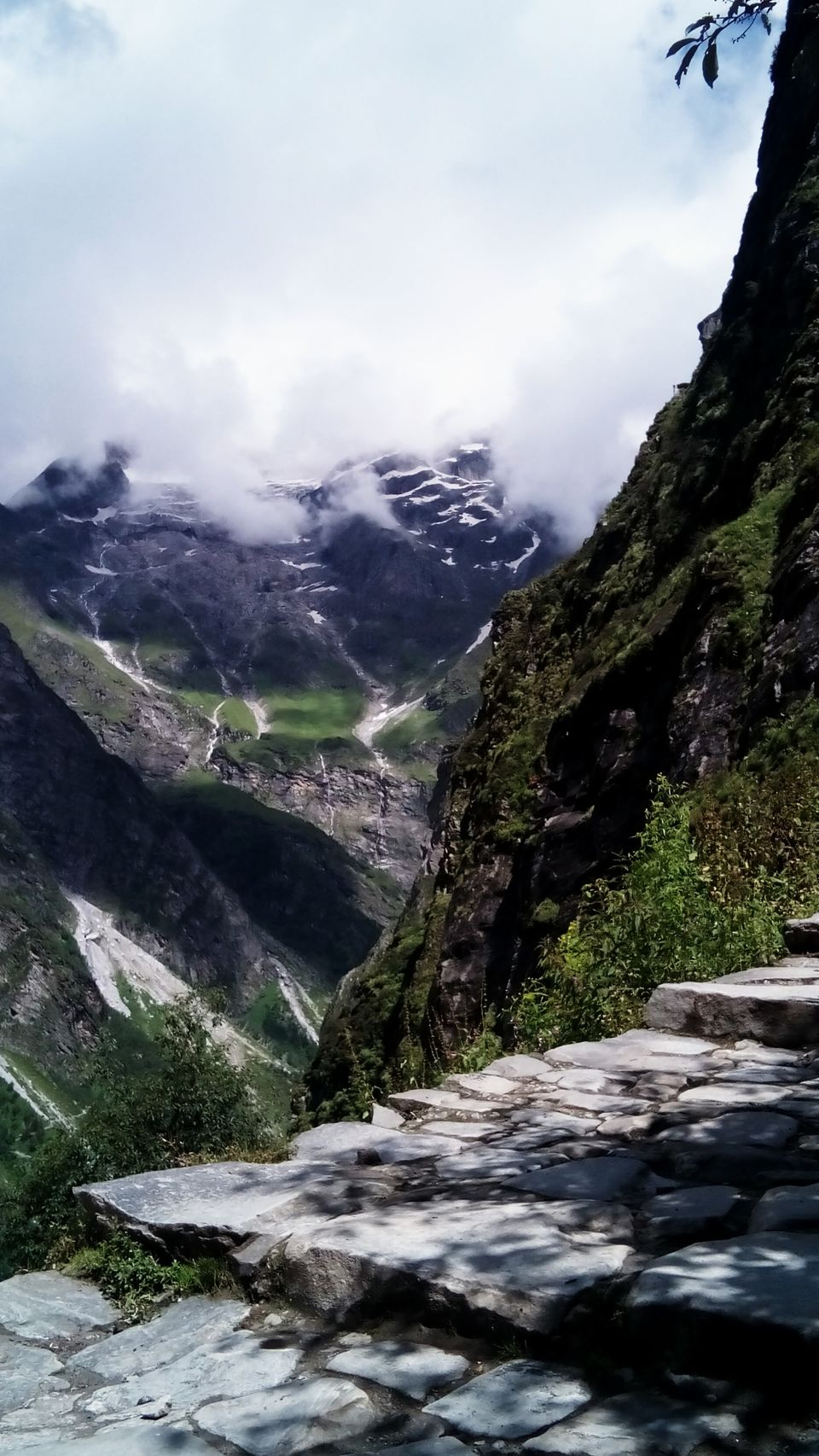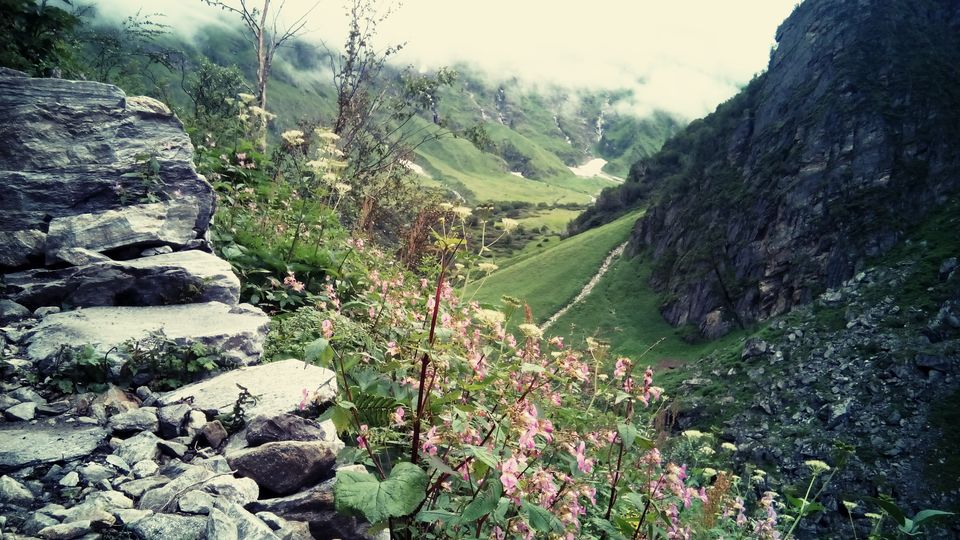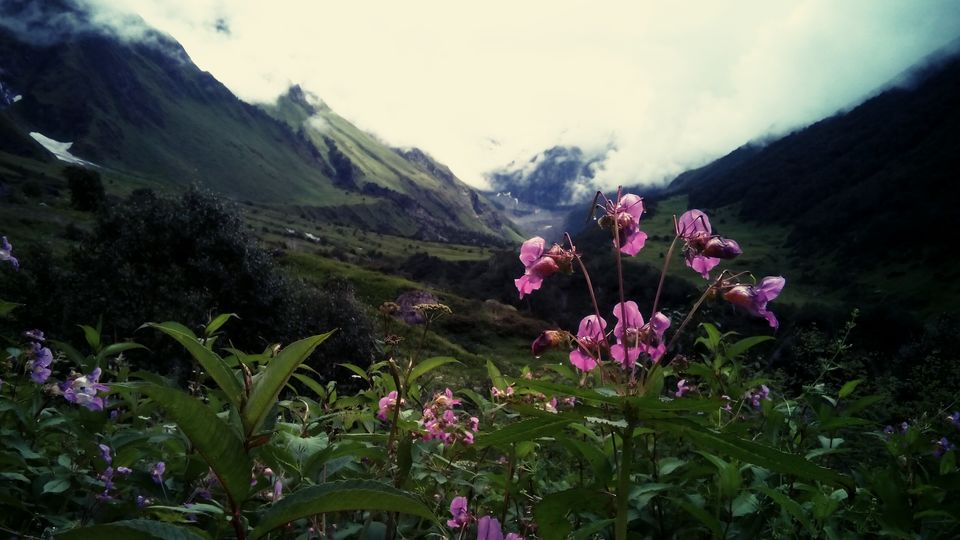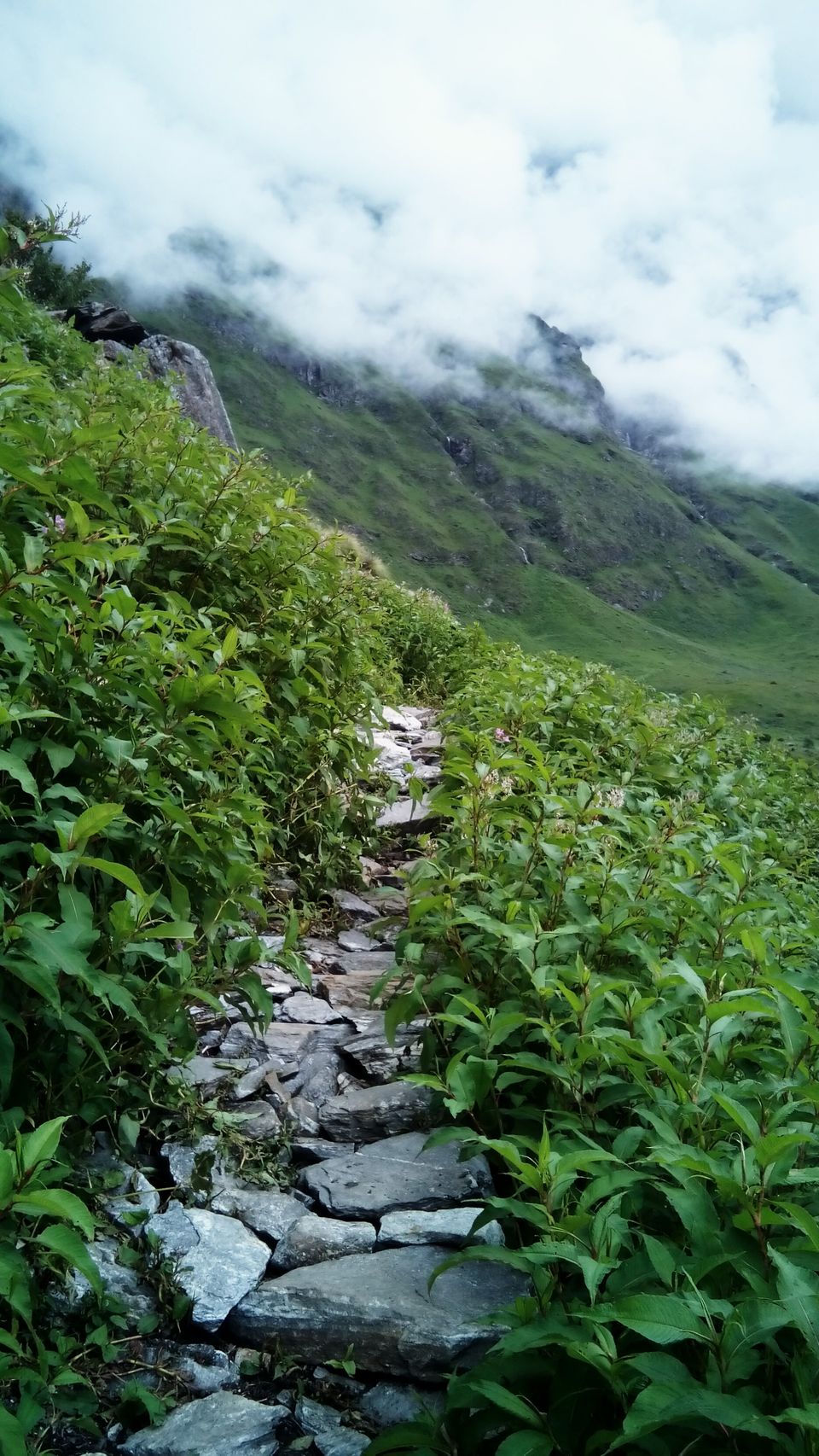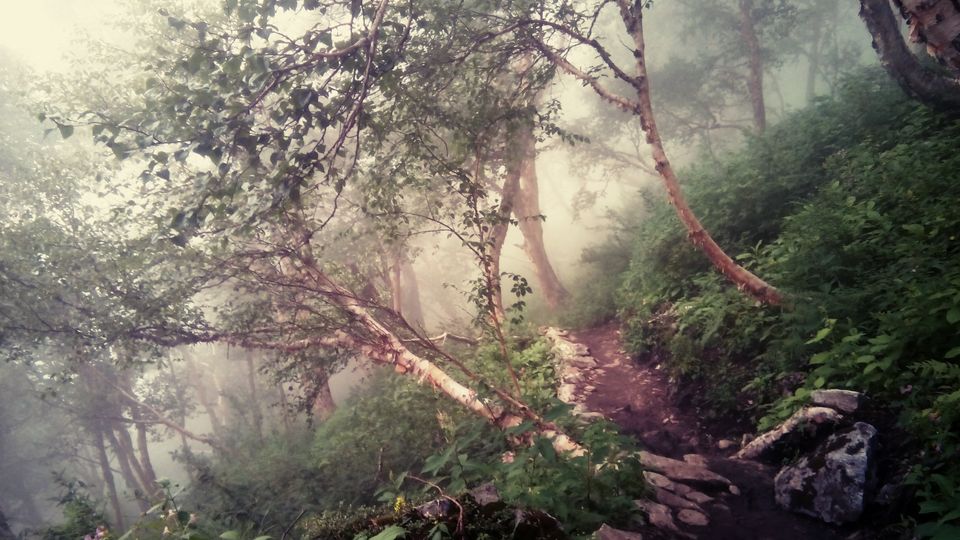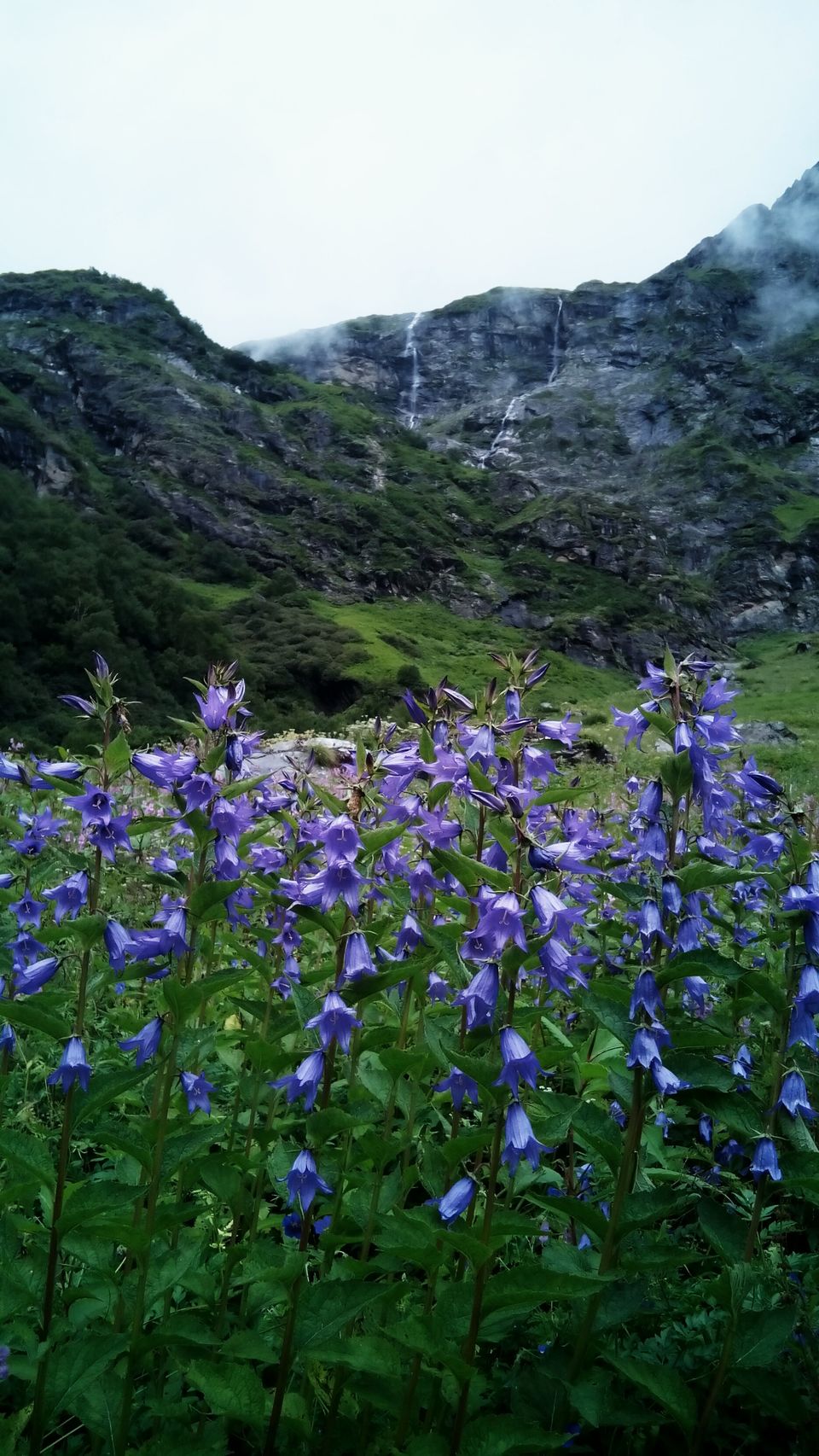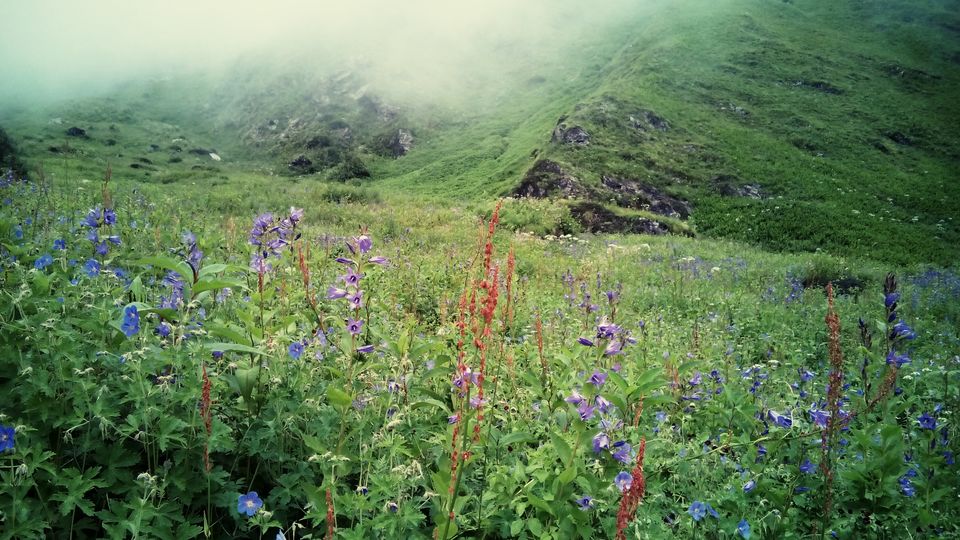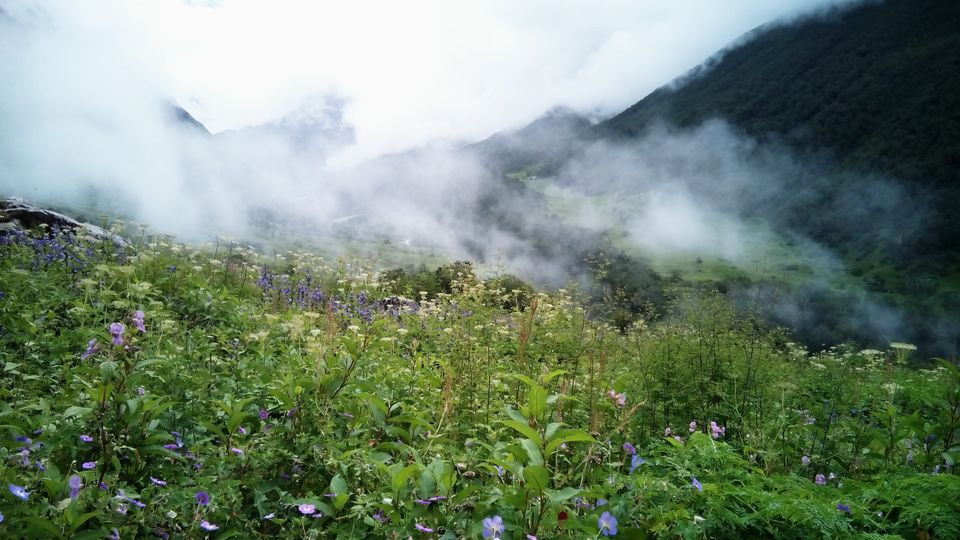 Around 3 kms into the valley, i spotted a rock that overlooked the valley. Without thinking much, i took a detour, walked past the blooming pink and purple flowers, climbed on top of the rock and positioned myself such that i had the best view of the valley. The rest of the group decided to go further into the valley, while i decided to stay back because i knew that i had found 'my spot'... the one i had been dreaming of for years. This sounds eerie but i really felt a connection with that place. Somethings cannot be explained, and this would remain one of those stories of my life.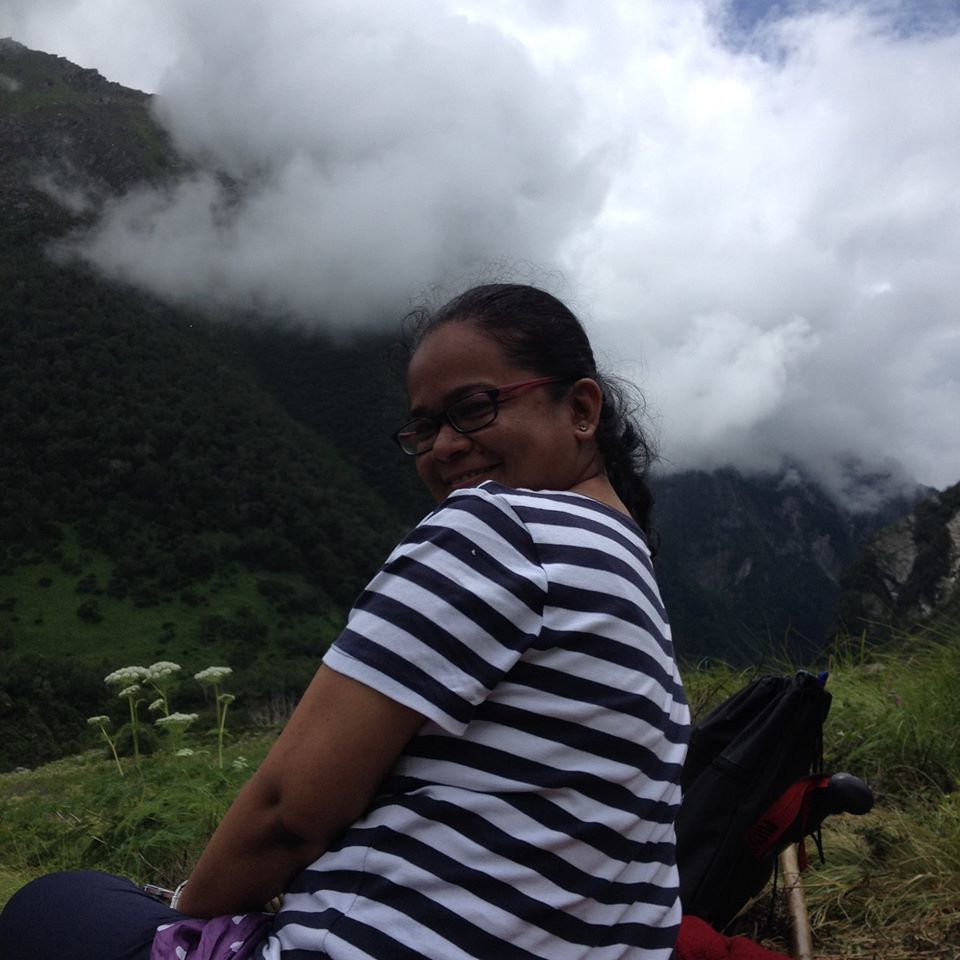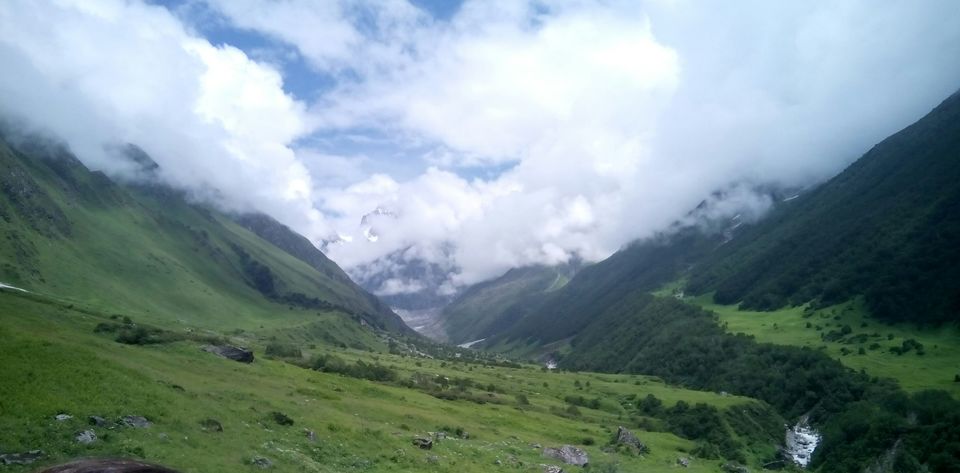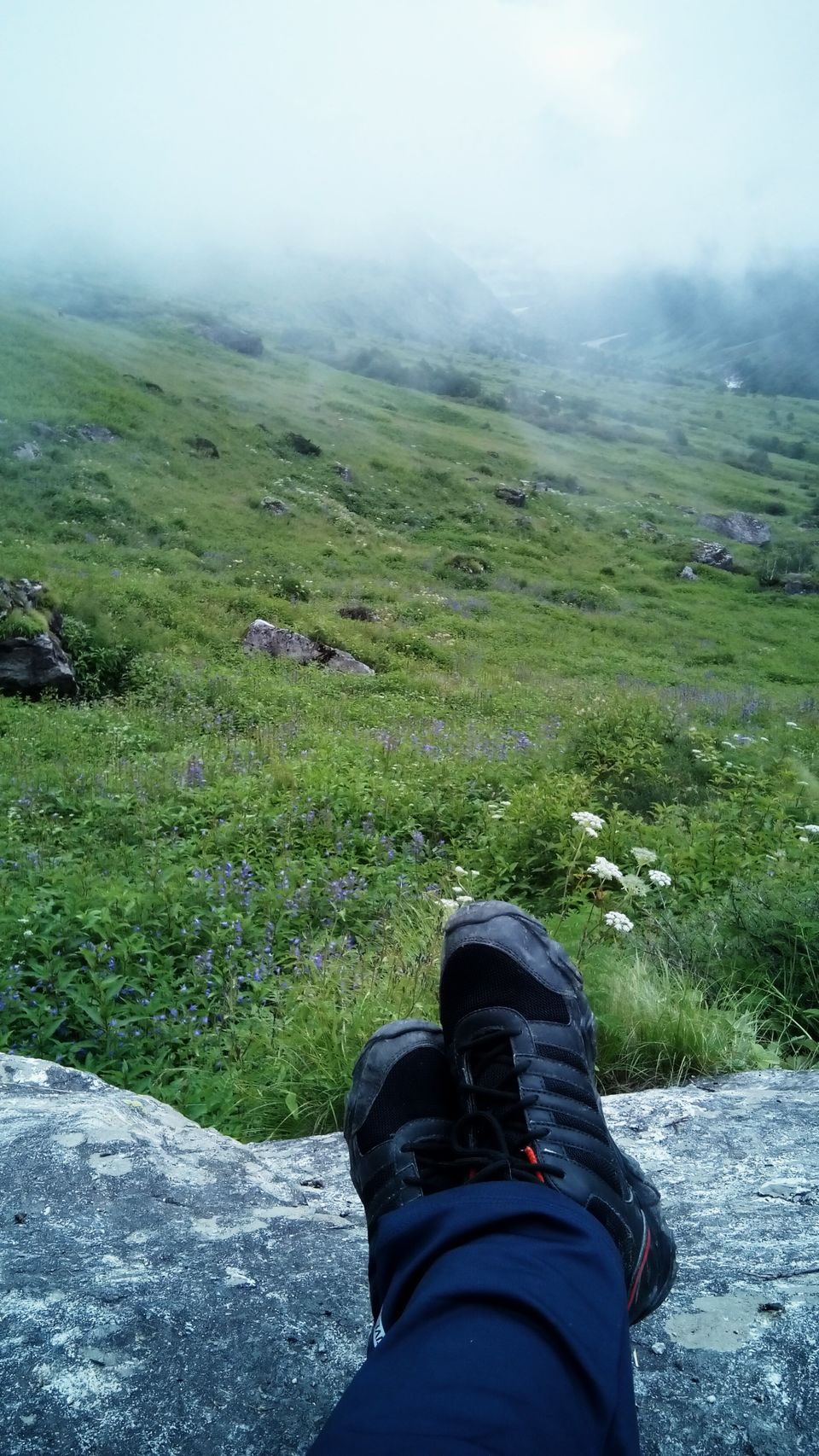 With that, the trip came to an end. I met a bunch of interesting people and made a couple of good friends, but most importantly I accomplished something that i had set out for. In every sense, it was an unforgettable journey and I would love to go back some day in the hope of locating that same rock where i sat for 2 hrs, scribbling in my diary and humming a song to myself.
Frequent Searches Leading To This Page:-
Trek to valley of flowers and hemkund sahib, trip to hemkund sahib from chandigarh, ghangaria to hemkund sahib trek distance, valley of flowers and hemkund sahib trek blog