Harishchandragad, a hill fort in the Ahmednagar district of Maharashtra, is one of the most challenging treks in the Western Ghats. Situated in the Malshej region of the ghats, it is at a distance of approximately 90 km from Kalyan. This hill fort can be approached from multiple routes. One such route via Junnar Darwaja (which translates to 'Old Door'). It is the least explore path to the top. Popular Route among experienced trekkers, Nalichi Vaat involves a near 80 degree climb, involving steep rock patches. The trail begins on a stream bed filled with large man-sized rocks and eventually leads to the foot of the gorge.
The main attraction of this hill fort remains the Konkan Kada (Konkan cliff), an almost 1,423 m concave fall. It is a vertical overhang, like a cobra's hood, providing a panoramic view of the surrounding hills and an enchanting sunset. A little further away on the mountain is the Taramti peak, the third highest peak in Maharashtra, providing a breathtaking view of the surrounding mountain ranges and an ideal setting to bask in the golden canopy of the rising sun. The cave of Kedareshwar and the temple of Harishchandreshwar are other places around of interest.
Harishchandragad fort is quiet ancient, with its origin dating back to the sixth century. There are caves situated all over the fort, believed to be carved out in the eleventh century. The various temples and carvings in the caves indicate that the fort belongs to the medieval period, since it is related to Shaiva, Shakta or Naath. Later, the fort was under the control of the Moguls. And by 1747, the Marathas captured it.
Our Journey began on Friday Night at 10:30 on Kalyan Station, from we took bus towards Khubi Phata. We reached Khubhi Phata around 1:00 am from there we walked around 3-4 Kms to reach base Village of Harishchandragad Khireshwar. As it was full moon day we need not use our torches to reach the base village. Walking in full moon & introducing ourselves to trek mates. Where I got to meet an emergeing 20 years old boxer & 55 year old trekker.
After reaching Khireshwar we took rest for 30min & we started Ascending via Tolar Kind. As it was night time the ascend was little easy, no more breaks, climbing at our own pace & view of the village light was just as same as city light.The complete path from base village is uphill, full of trees & hard rocks. As the route was full of trees we could smell the fragrance on all our way. As I was familiar to the route, I was just recollecting my memories, was missing Jon & Mahesh and my amazing journey to "Nalichi Vaat". I was too excited for the trek & I am going to explore the Whole plateau of Harishchandragad & Spend whole day on the top of it.
Ard 6:00 in morning we reach the plateau from where the Kedereashwar caves was ard 2-3 kms. We were waiting for the sun to witness the beautiful sunrise. But at that time half of the public including me was damn sleepy as whole night we were trekking, singing & gigling. After Sunrise we again started walking towards Kedereashwar Caves. Oh & finally we reached to the plateau from where we could see 'Taramati' the third highest peak of Maharashtra.
We all were happy as we finally reached to place we were going to camp. We slept for sometime, had our breakfast & Started trekking to balekila. Half of people were at rest place sleeping as there were many newbies to trek. Half of people on the way to Balekila. The route of Balekila is little steepy but view from Balekila is mesmersing. At the top of the Balekila you can see statue of Shivaji Maharaj, Taramati,Water body & Shayadri Ranges. From Balekilla again we walked to our campsite. Sun was shining on top of our head & we were like "dude, now we need some energy". We ate the Best Maharashtrain food Petla bhakari & tesa.
Now we had two Options
1. To Sleep in Caves or
2. Take a deep dive in Kedereshwar Temple
Well our newbies went to take dive as they were full of energy after taking the best sleep in the world & we all went to explore the Caves & for a power nap in caves. Caves were surprisingly a bit chilly despite of February heat.
At 5:00 pm we all were heading to KonKanKada to see the Sunset. The Major attraction of the trek, KonKanKada is the cliff, not just vertical, it is an overhang, almost like a cobra's hood. It's second time am watching sunset from Konkankada, you cannot take off your eyes from Sunset & Craving of the gaint mountain.
We all were seating at KonKankada & talking about the Stars,evil spirit,Ouja board & Horror Stories. OMG the Boxer was an ultimate liar & innocent boy too. The locals of Harischandragad were celebrating the Konkankada festival, where tribal people dance & experienced trekkers come & give their speeches about the giant mountain & their region. It was fun dancing with the tribe.
Jingla hu...Jingla hu...hu hu hu.....
Here is the best part, I like about the treks Camp fire,Star Gazing, food, signing and Shero Shayari. Where we get to know about the people & their journey. & Here, First time in my life...I have seen such a beautiful "Moon Rise" the layer of the moon light & the rising moon inch by inch was just spectacular.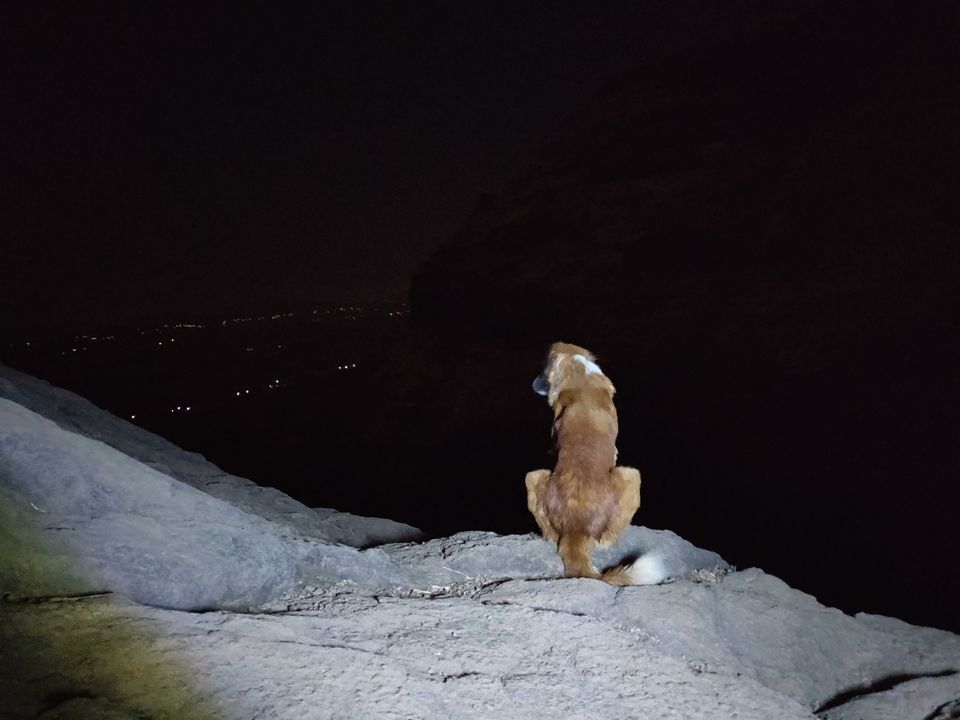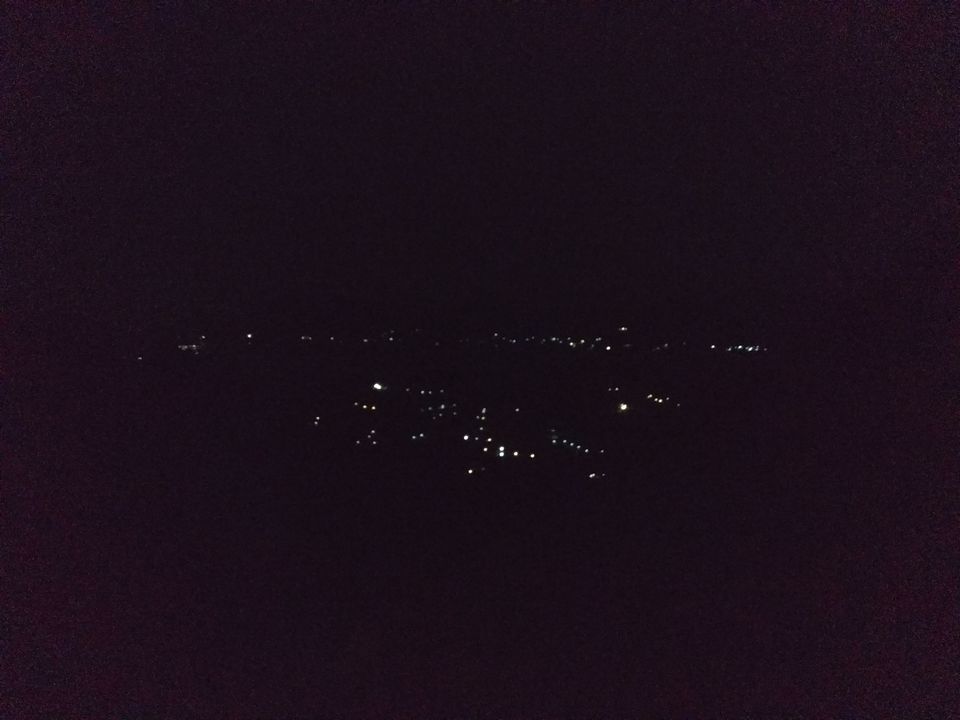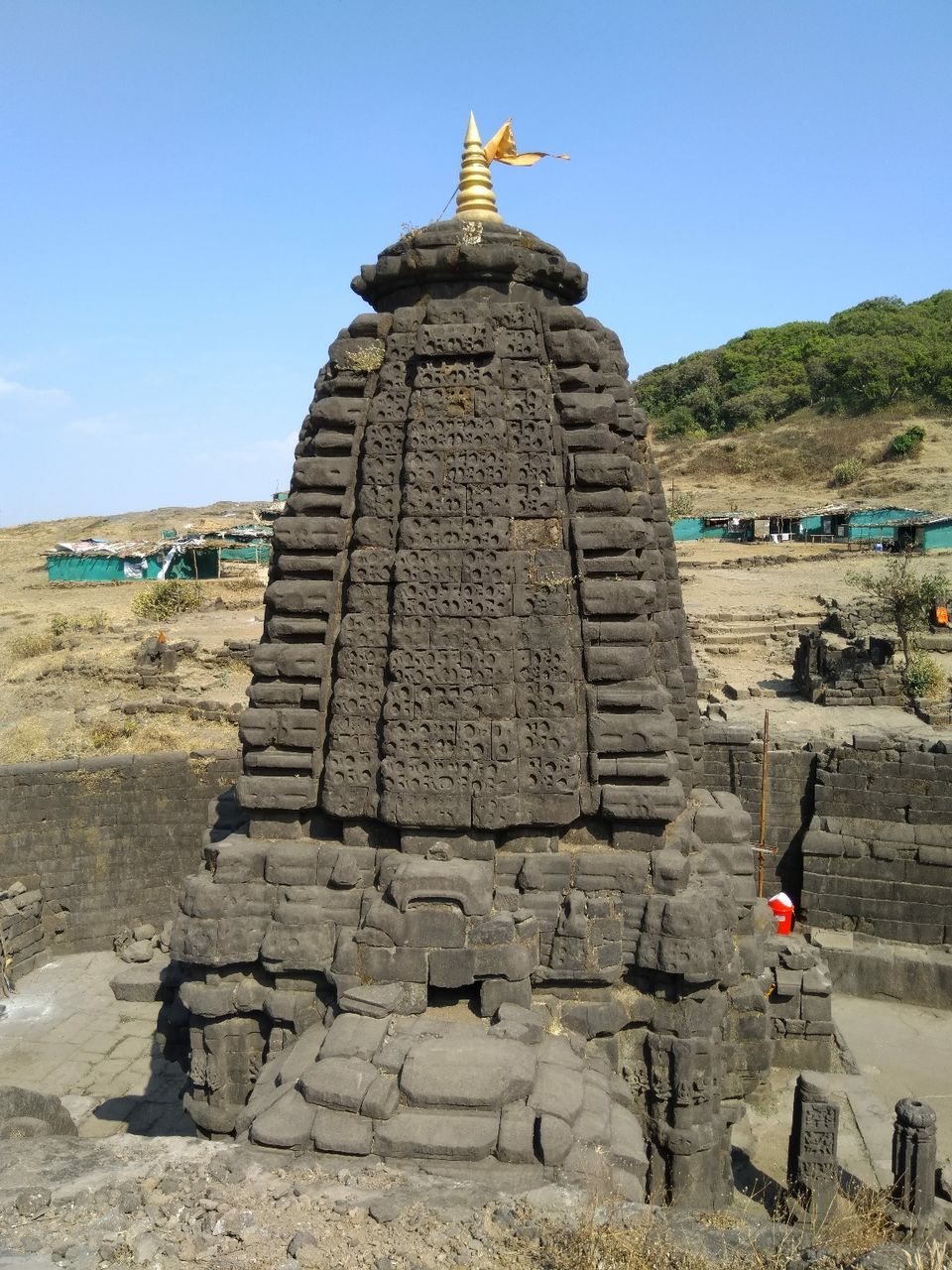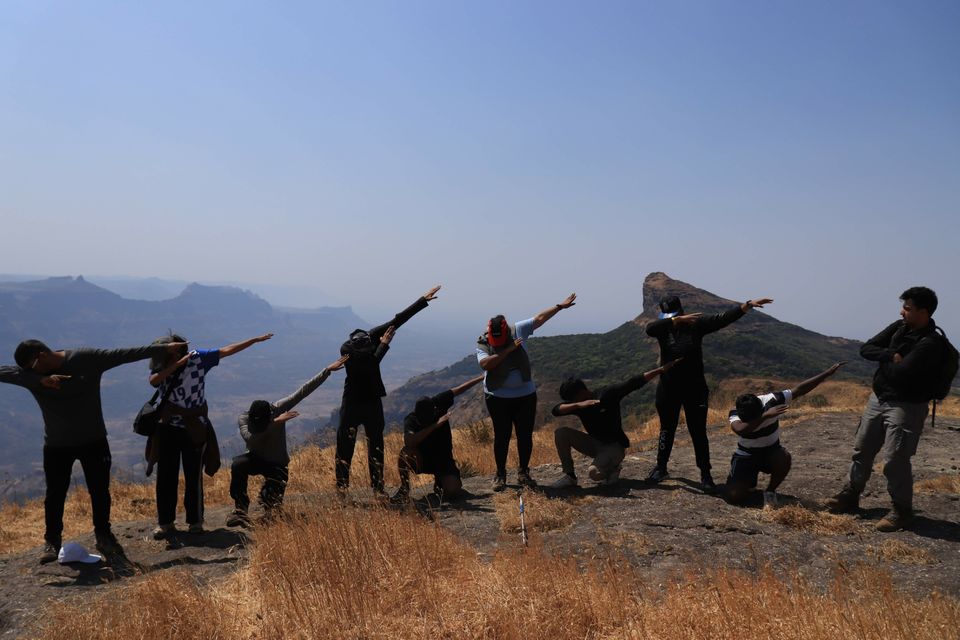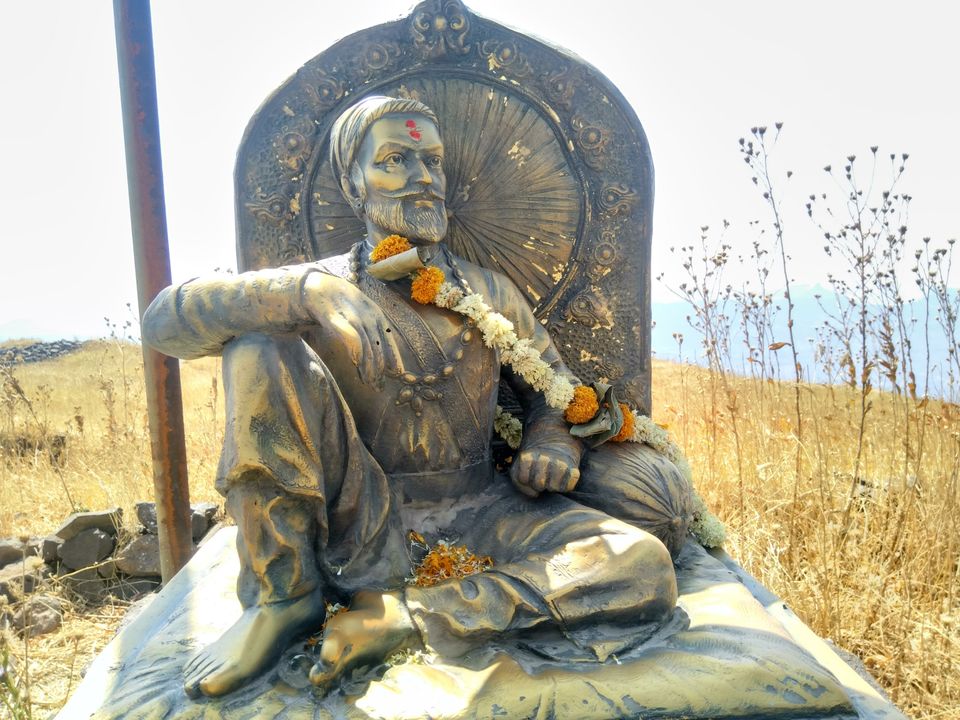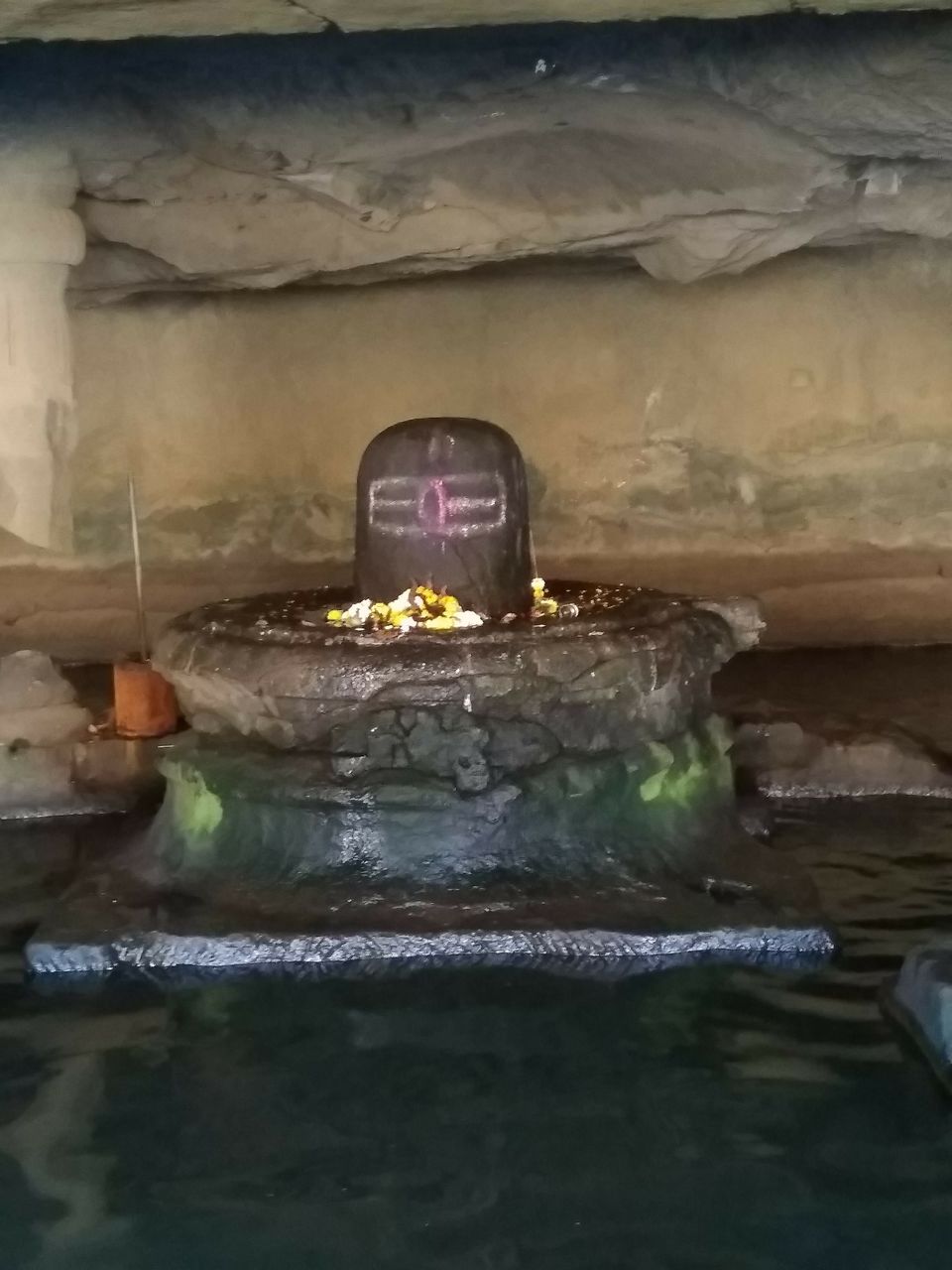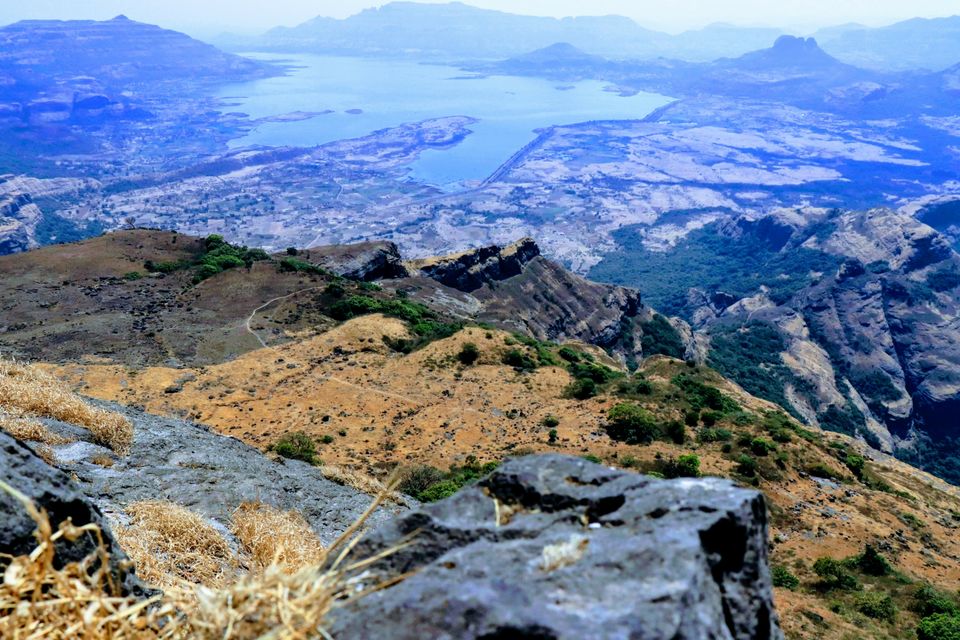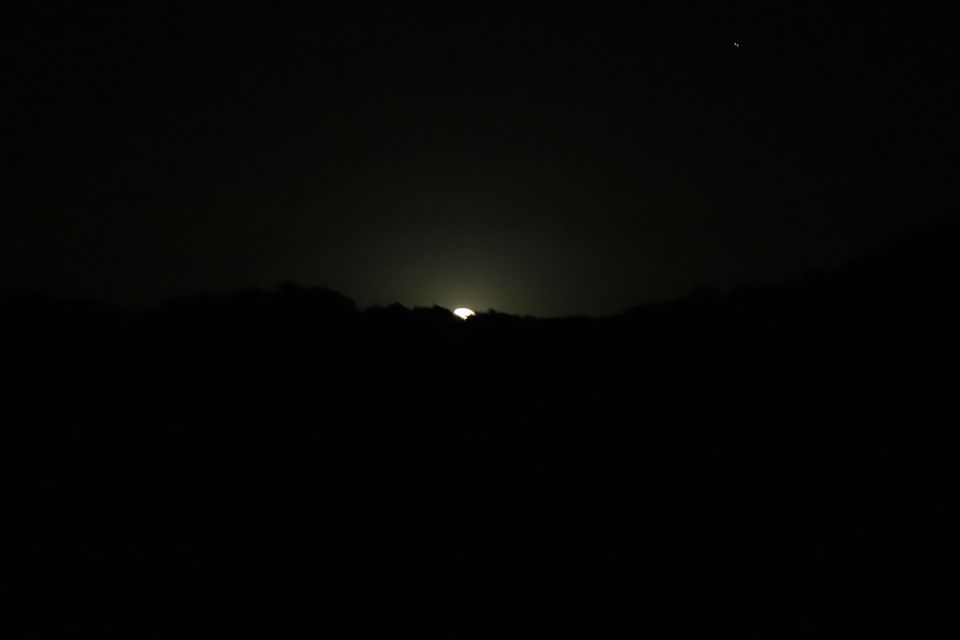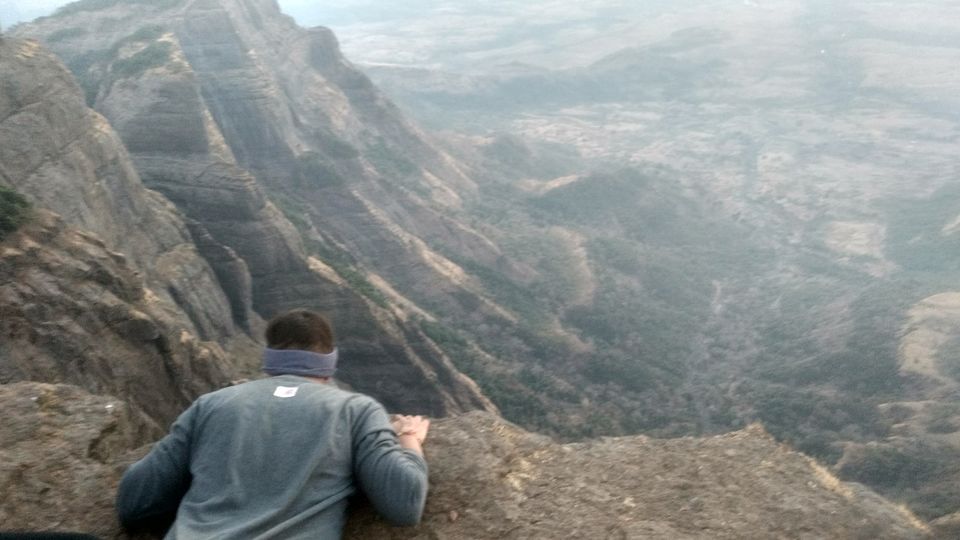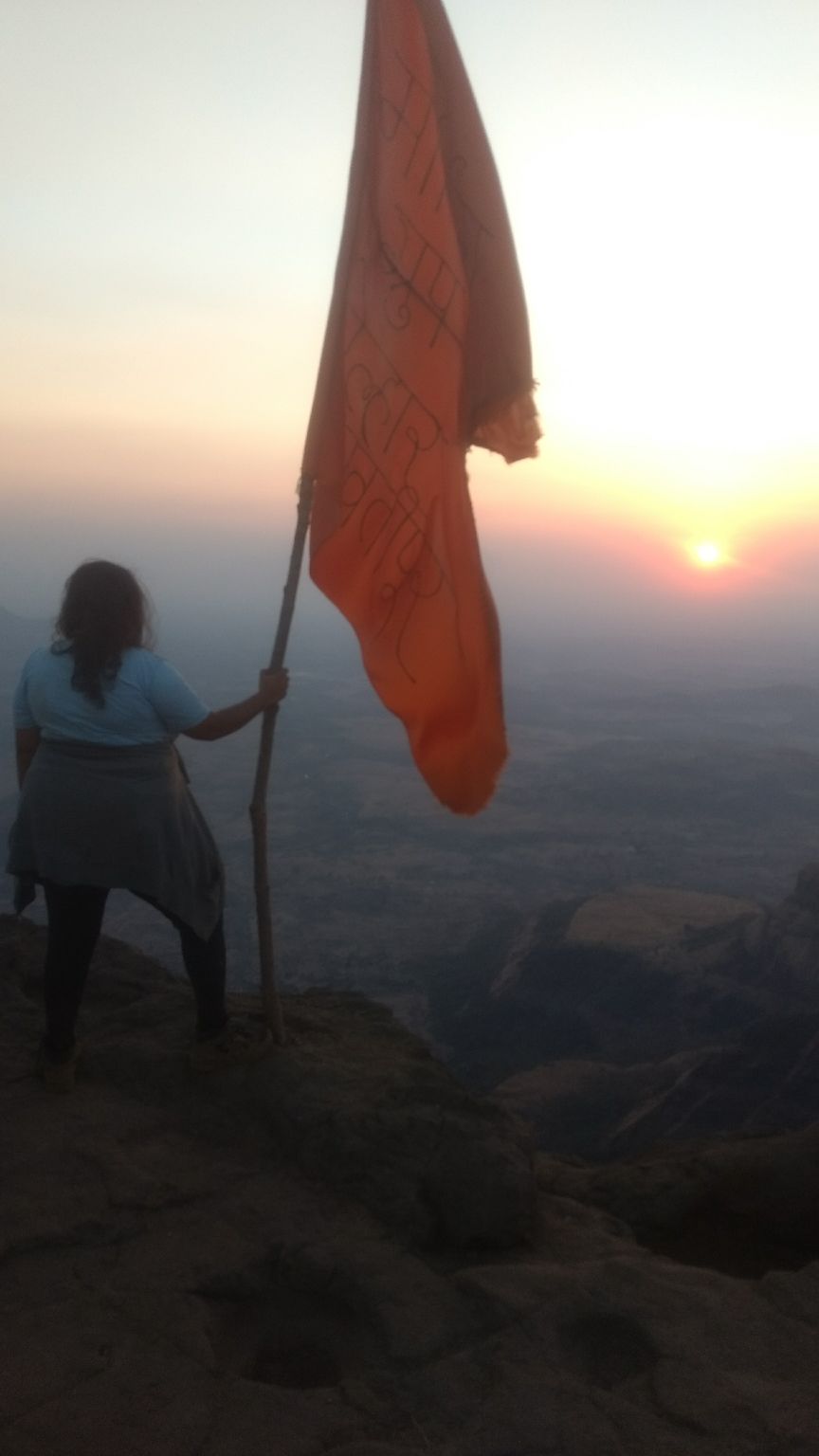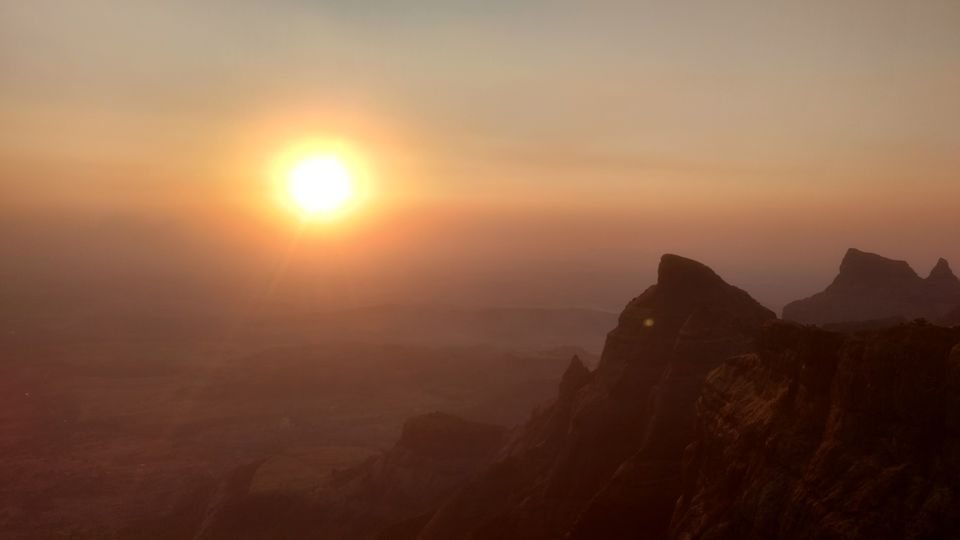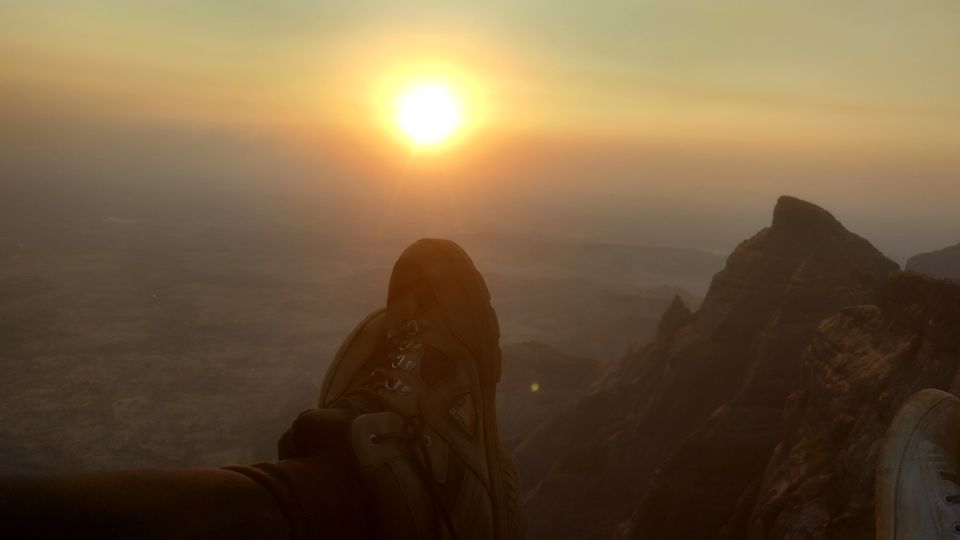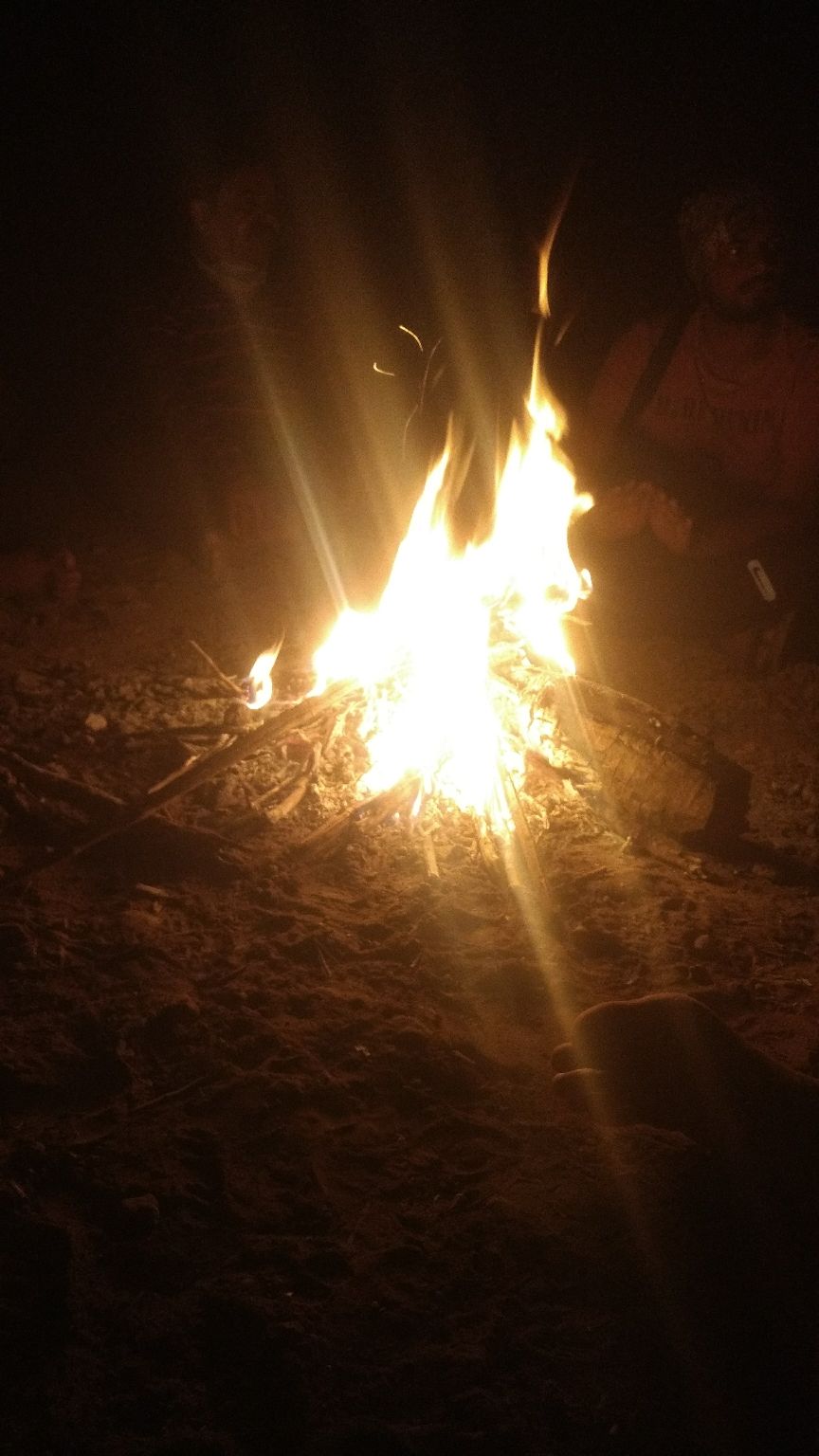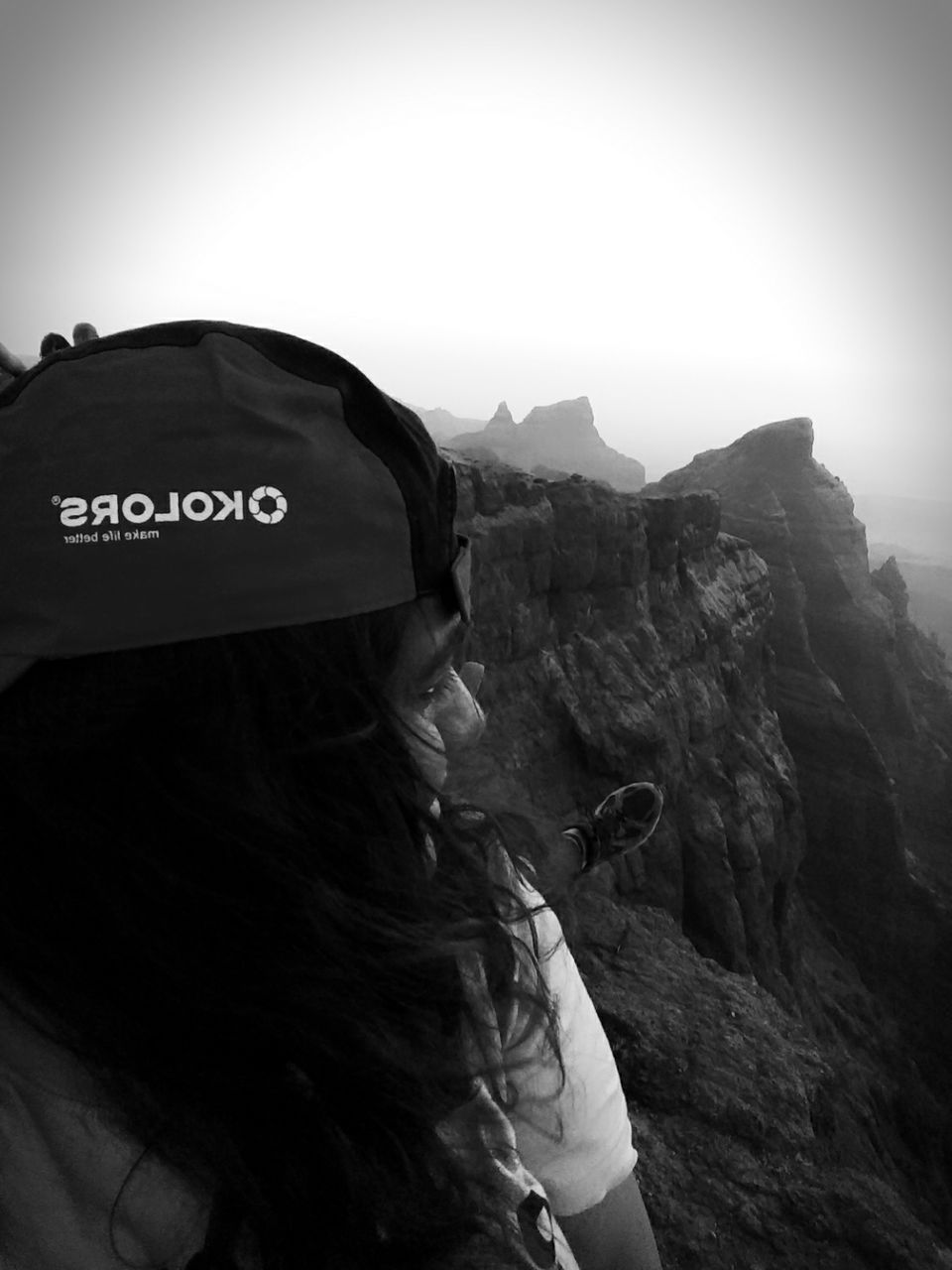 On the Beep of One Alarm, we all wake up
& gearup ourself towards Taramati. Climbing to Taramati was steep, little muddy & moving rocks along the way. We reached 10 min earlier to taramati and were waiting for the Sunrise. The View from Taramati was same as from Balekila, but the Horizon & feeling on the top of it was overwhelming. As we all were trekking from last two days, battery of all mobile were dead & we were sitting & wishing that we could have saved little for the Sunrise. & Here our 50 year old Dean Started taking selfie from his mobile and we all were so happy " now we can capture the moment dude", & all the pictures were damn amazing....!!!
We came back to our campsite had my favorite breakfast " Chai & Poha", and Started our journey to Junnar Darawaja. We Visited Kedareshwar temple to filled our water bottle as the route was least explored route and neither local nor water was available in the route.
Junnar Dawaja is Moderate to difficult trek & it's a deep Valley like Sandhan Valley which have ridges and long rockie patches which requires little technical guide, you should have full grip on your hand & shoes while descending the valley. The Valley is adventurous part with hard & tough rock patches and the route is like Needle hole...Infact you can see the Needhe of Harishchandragad after crossing the Valley.
We reach the base Village around 3:00 pm, half n hour earlier as per Schedule. We had food & we where having lot of time actually because our vehicle was stuck in traffic and going to arrive by 6:00 pm. So we all decided to explore the Rajwada Caves & Visit the pimpalgaon Dam. The Dam water was Clean & Cold, was feeling fresh after a deep dive into it.
Finally around 6:00 pm our Vehicle arrived and was having place for 12 people only, we were 15 people and somehow adjusted into it. Trek mates were super talented, they were rapping like a pro. "Bole toh bantai apna bhai bhaut hard hai" & The Bartender was showing his Skills juggling & flipping bottle.
Around 10:00 we reach Kalyan Station & ended out adventurous journey but not the memories.