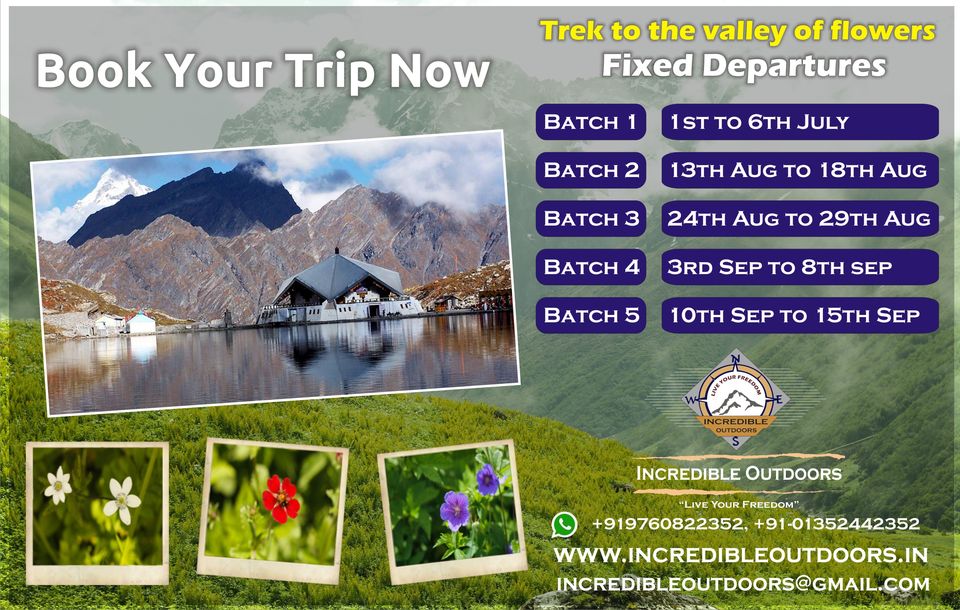 British mountaineer Frank Smythe stumbled upon the Valley of Flowers in 1931. 'In all my mountain wandering,he wrote, 'I have not seen a more beautiful valley where the human spirit may find repose'. The bugyals (high-altitude meadows) of tall wildflowers are a glorious sight on a sunny day, rippling in the breeze, and framed by mighty 6000mtr mountains that have glaciers and snow decorating their peaks all year.

The Valley of Flowers National Park is only Open for visitors 3 months a Year. Make reservation with Incredible Outdoors to visit The Magical Valley of flowers.
Call or Whatsapp - 9760822352
Our Fixed Departures are ready ,book your Trip Now !!!