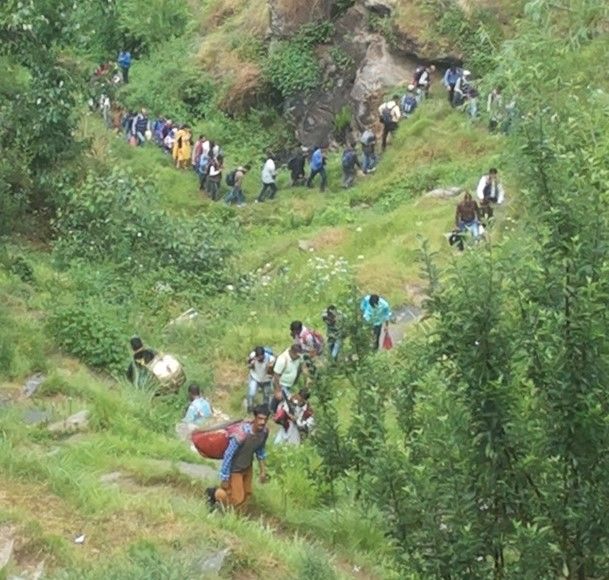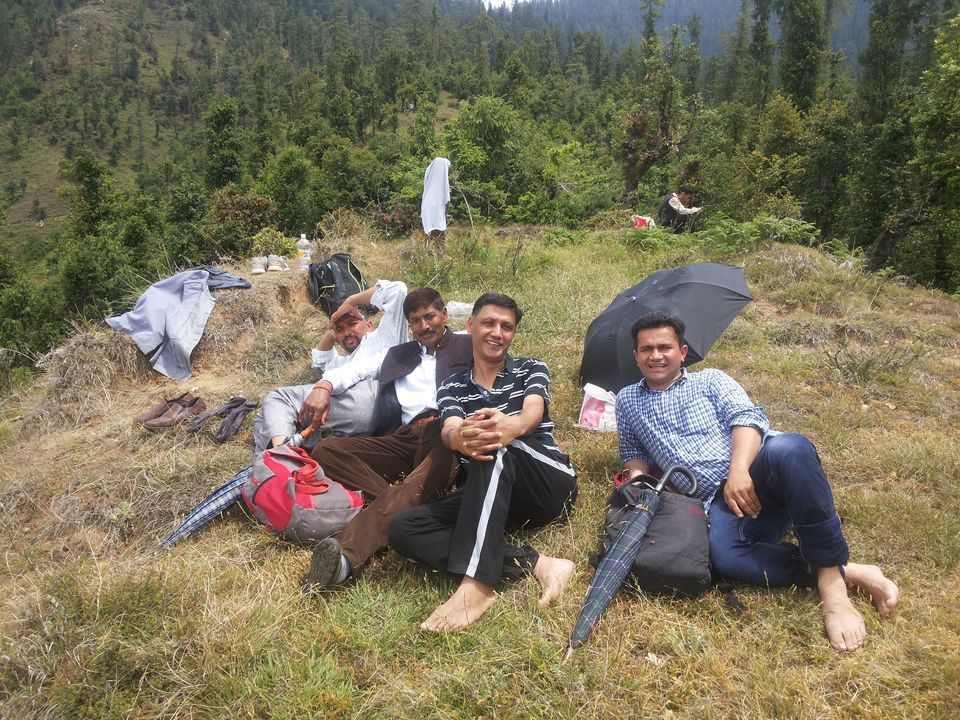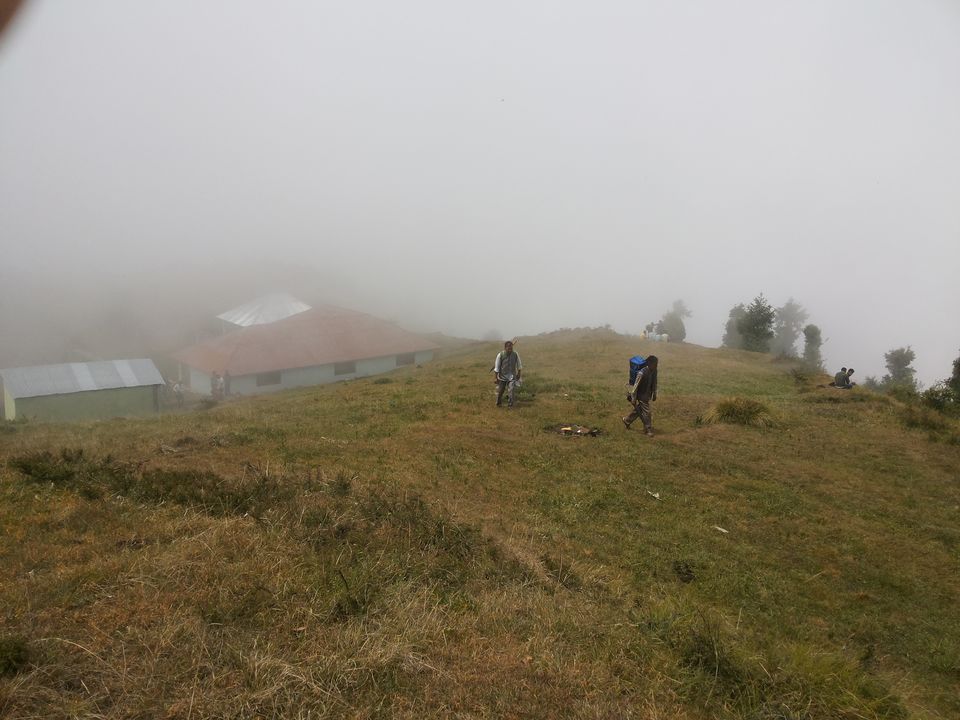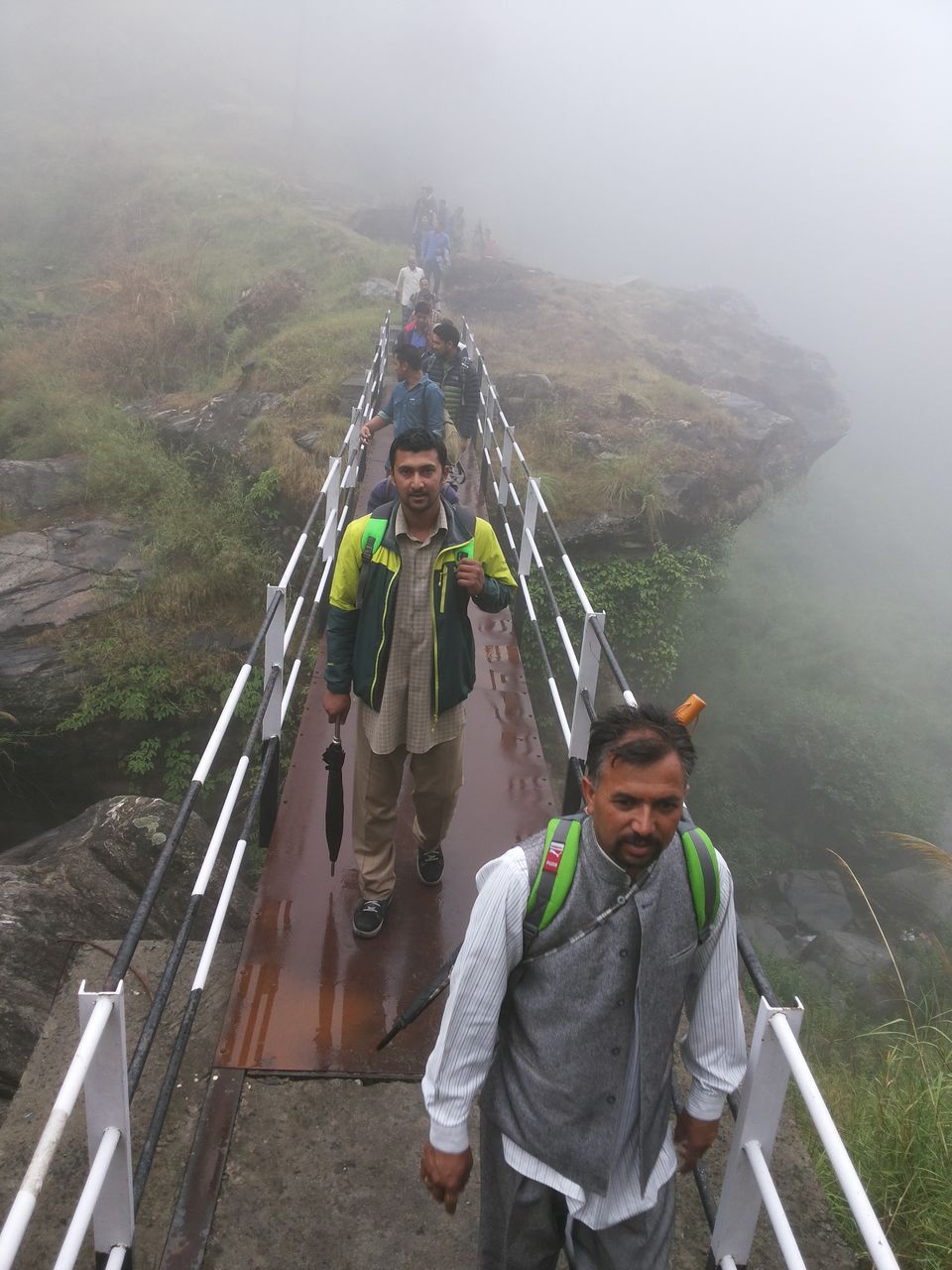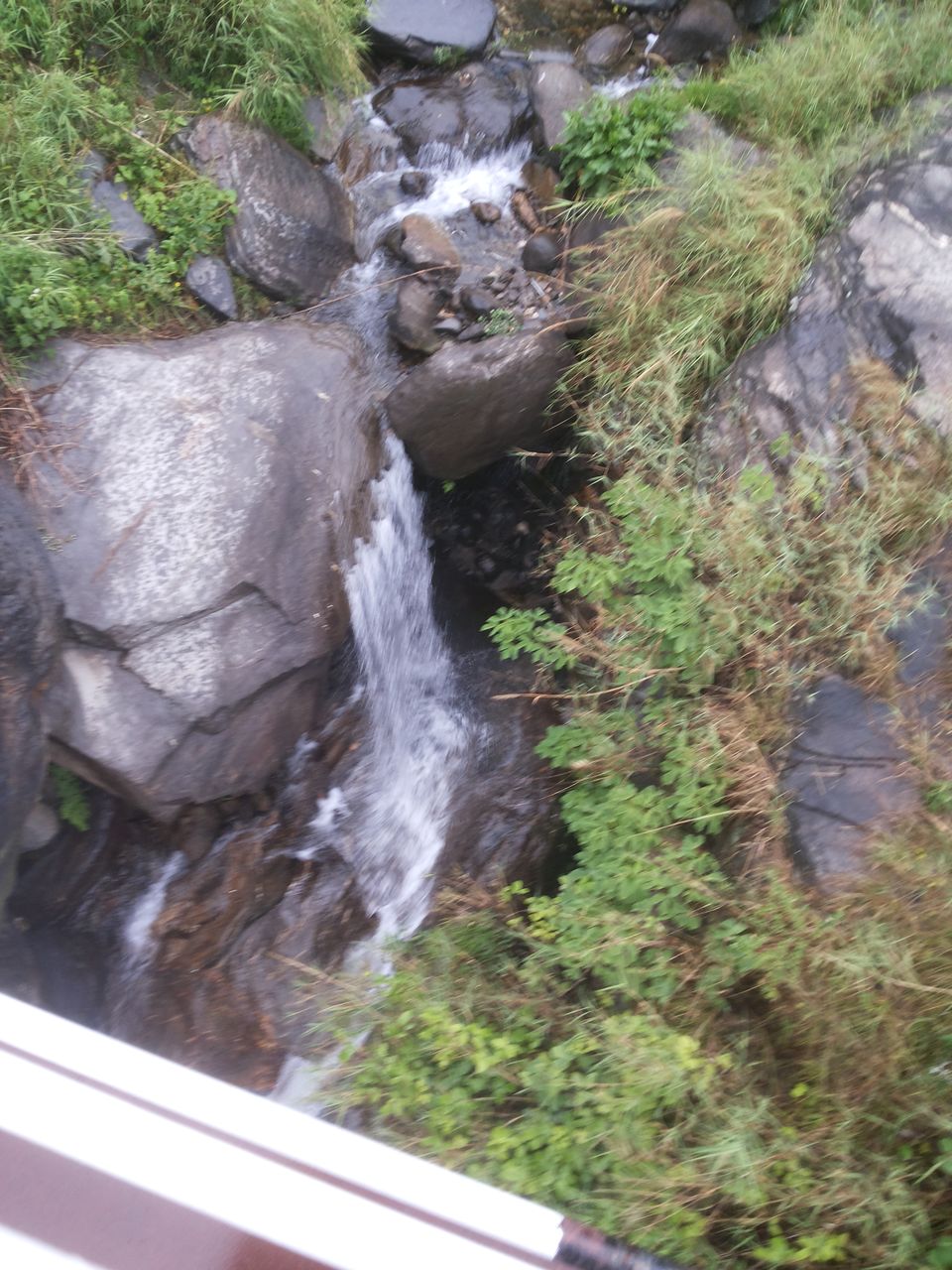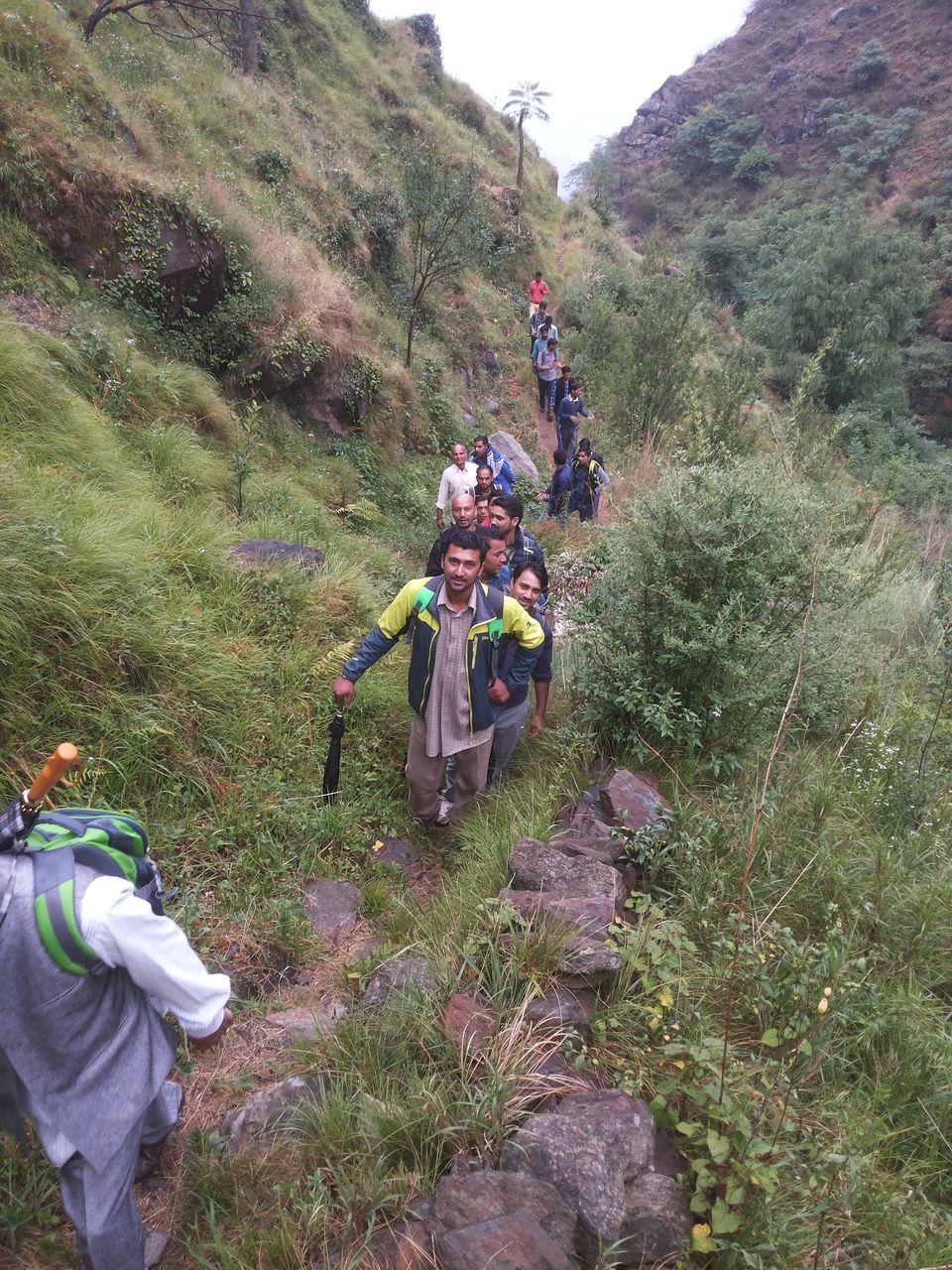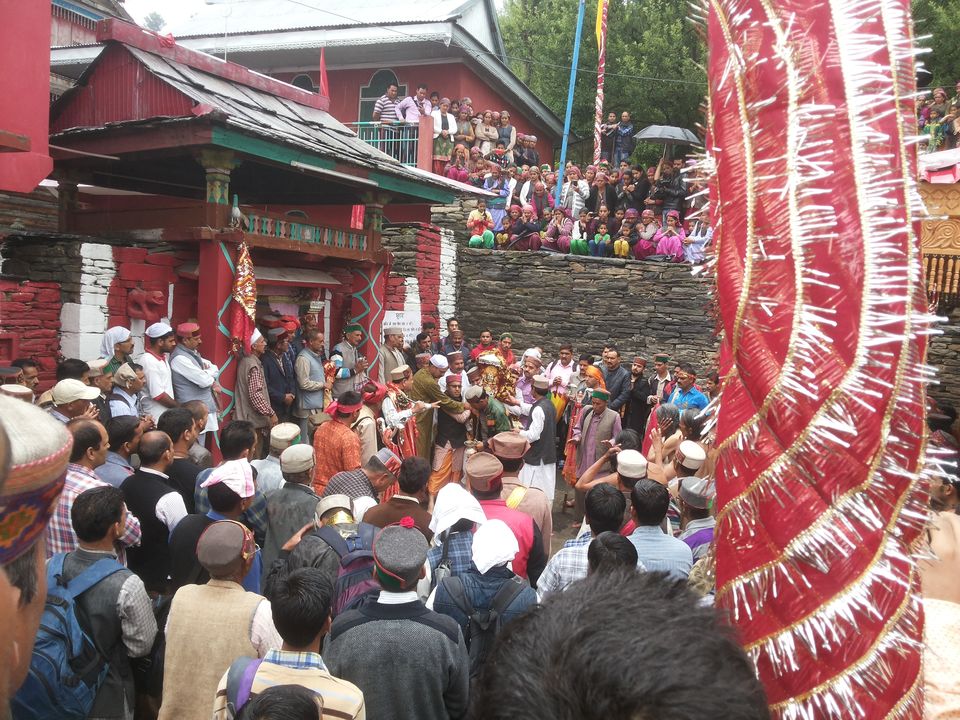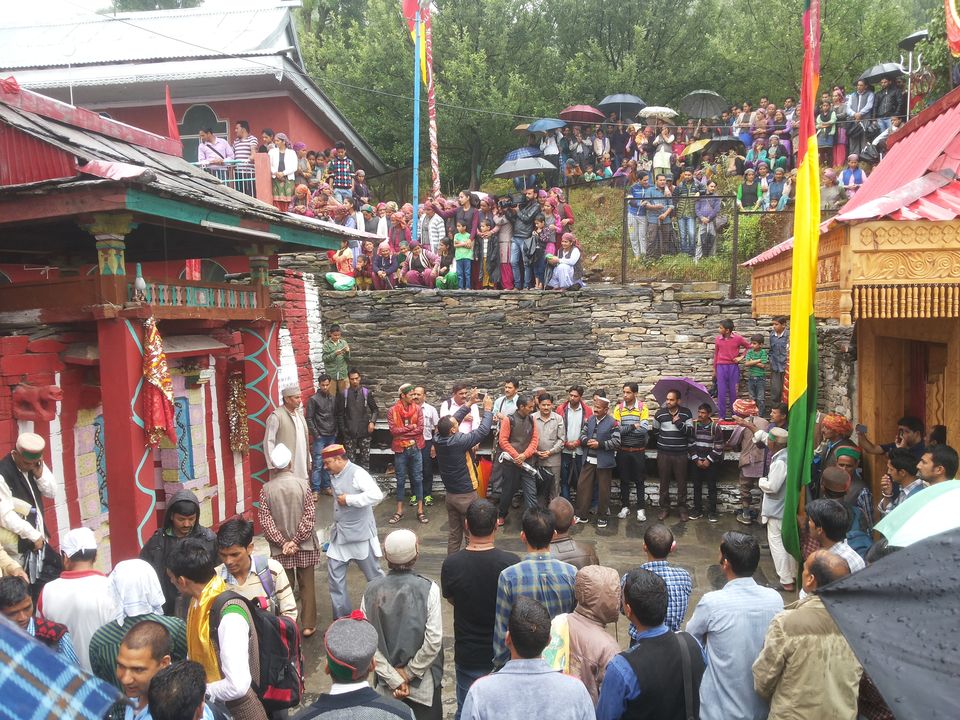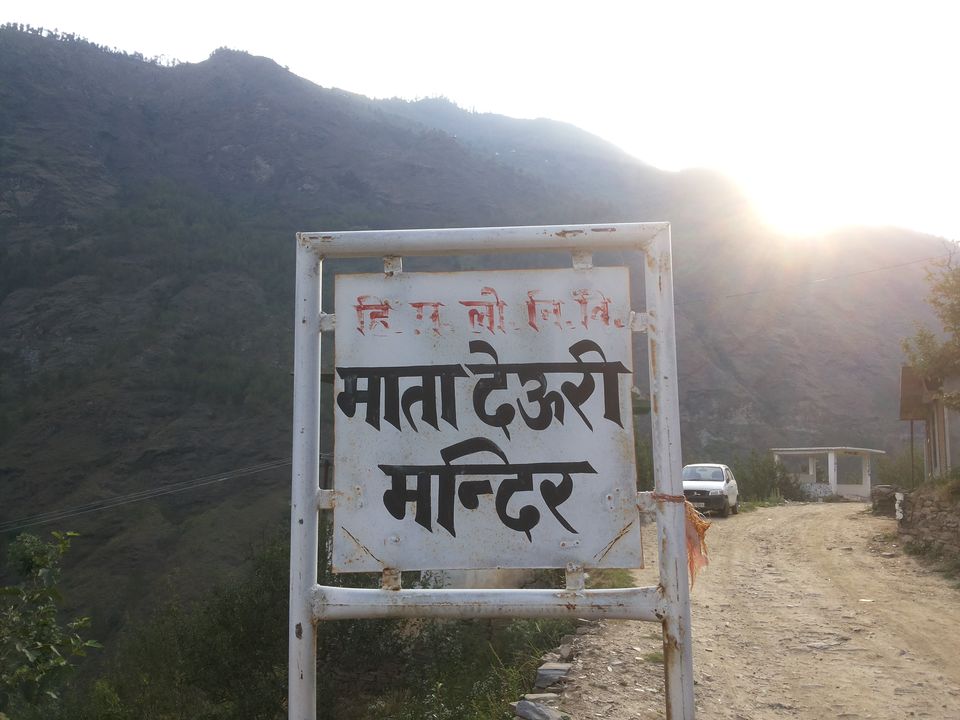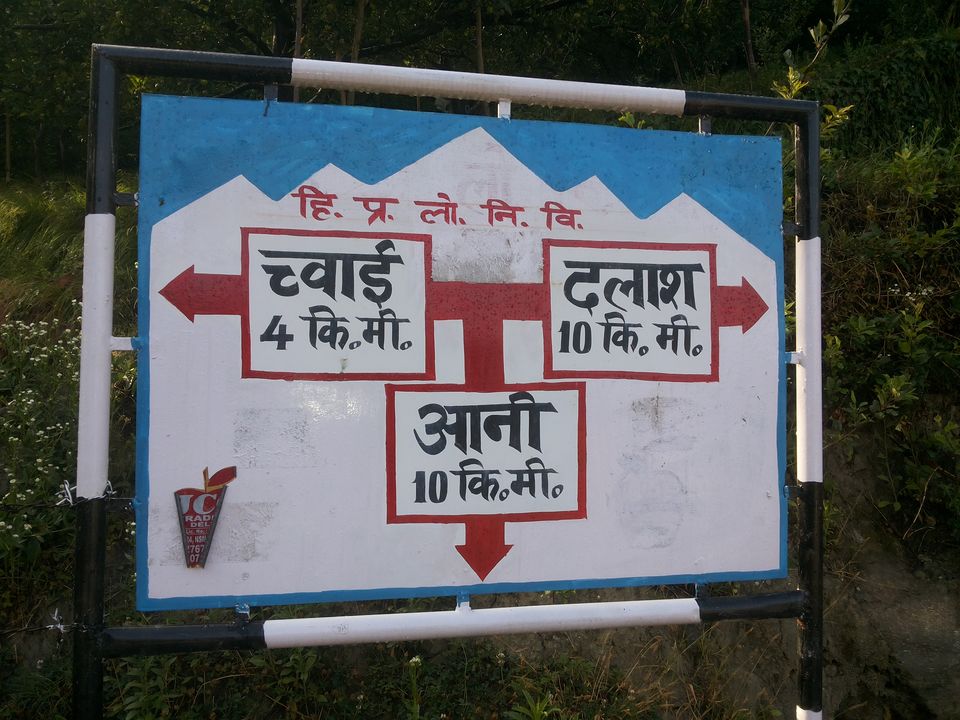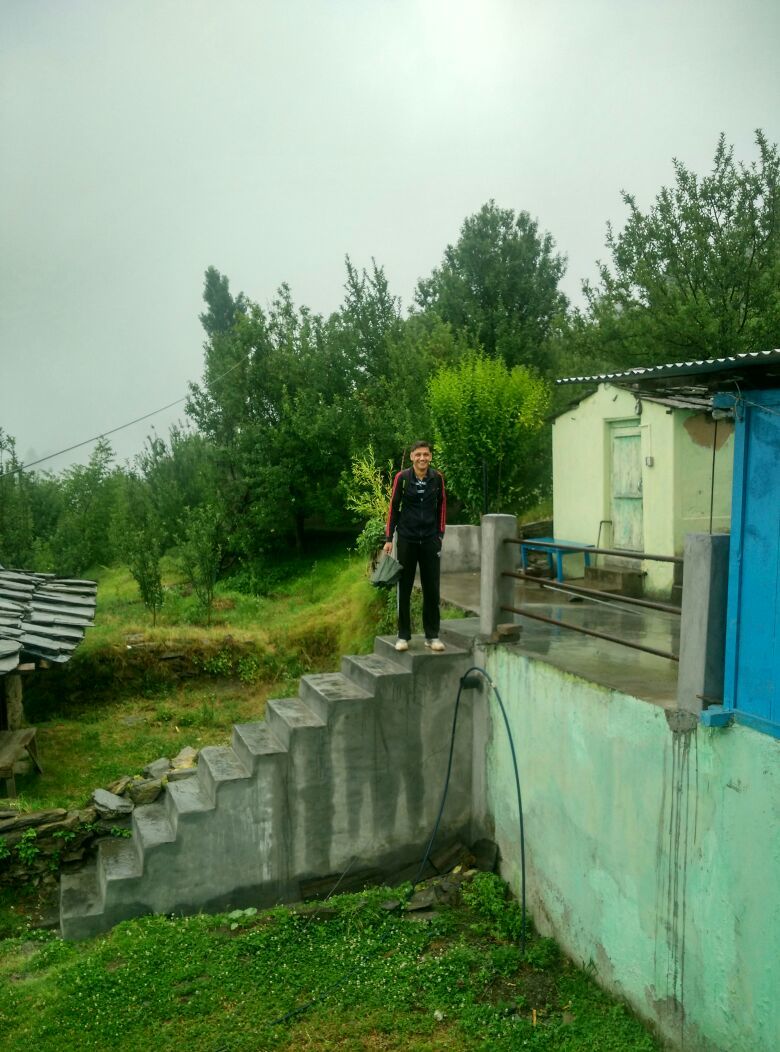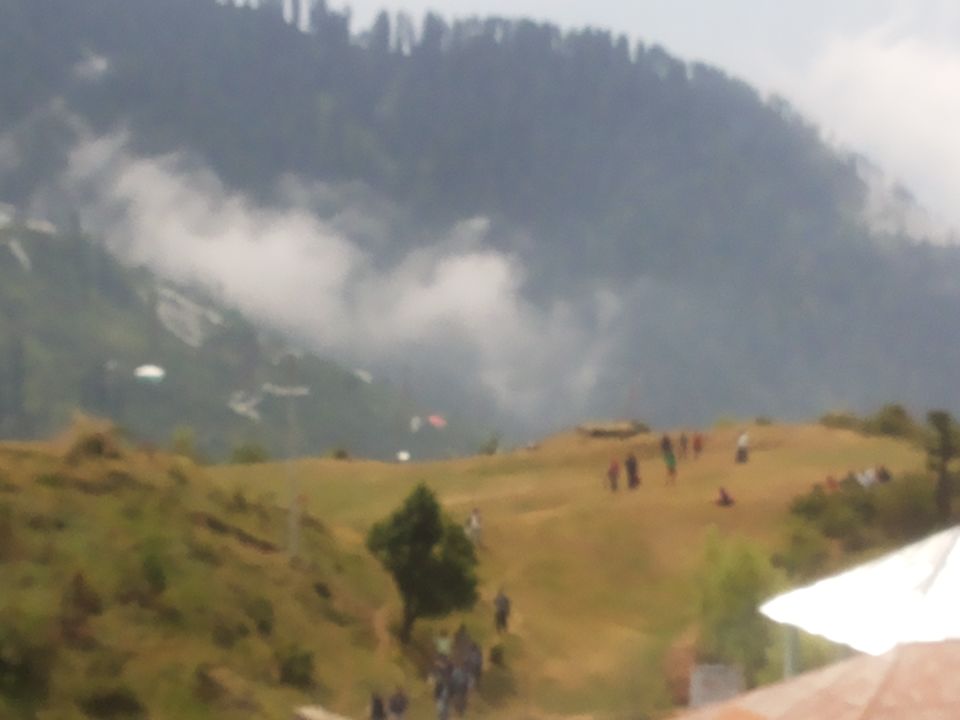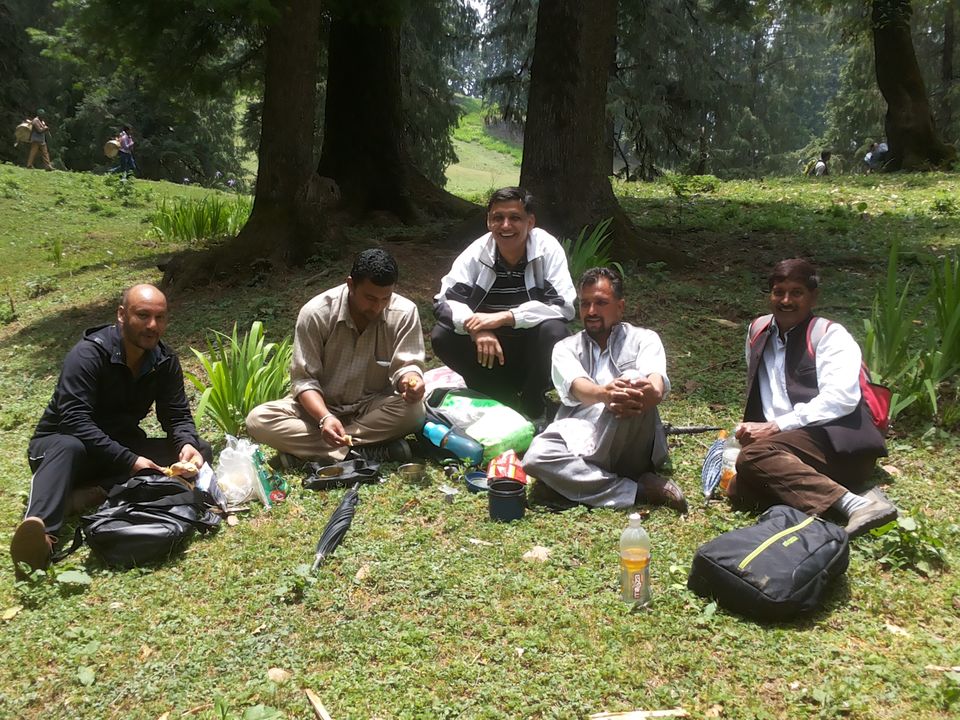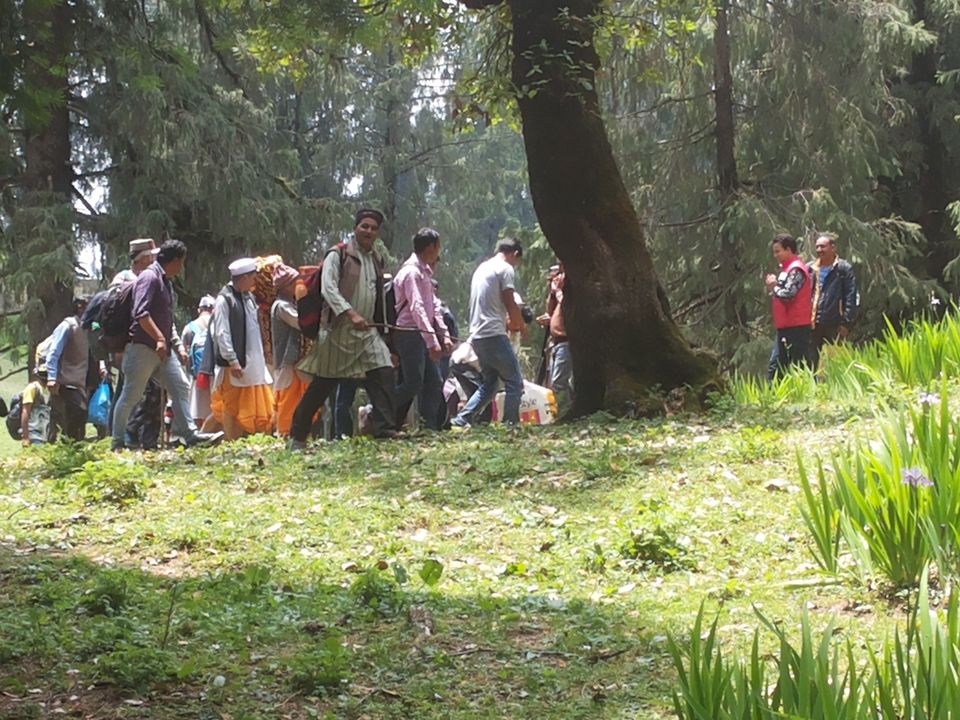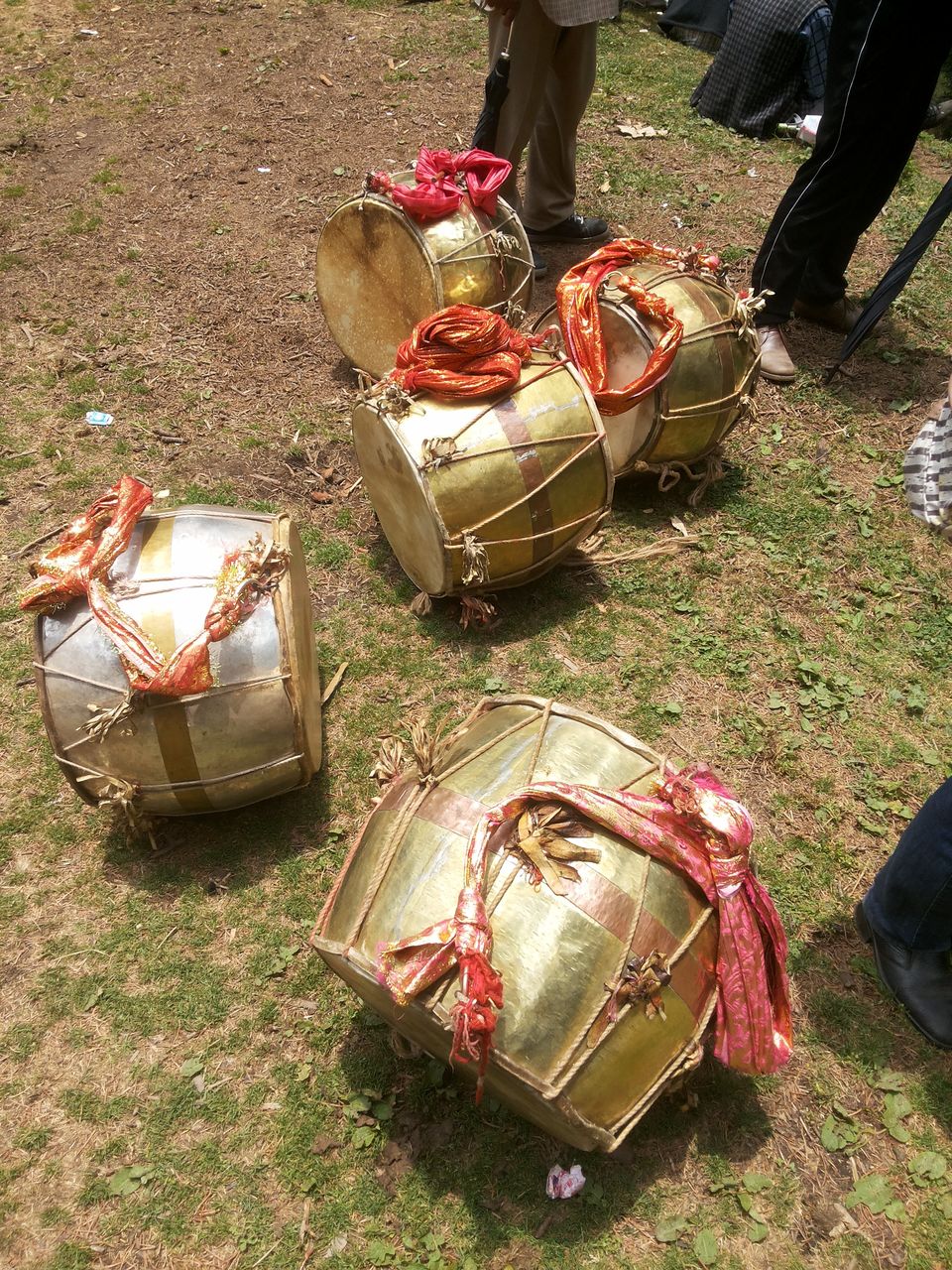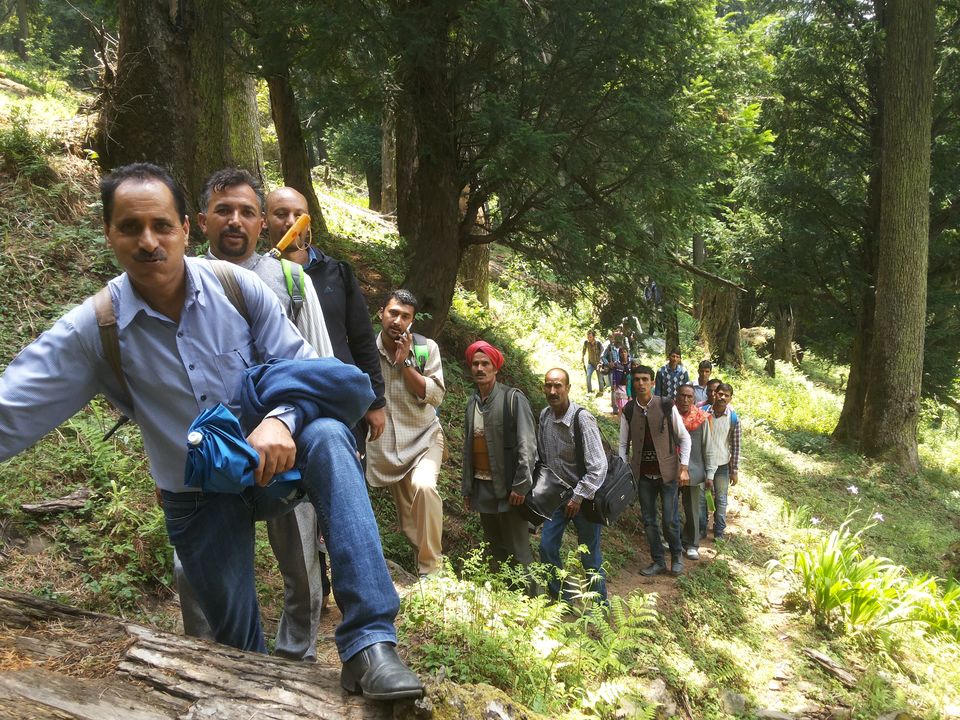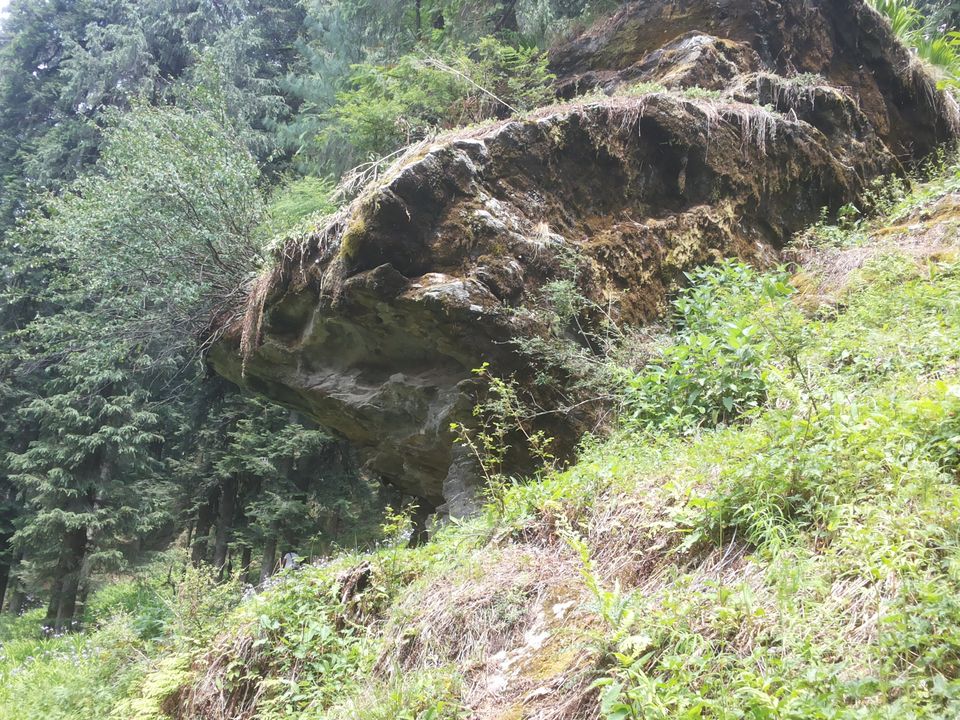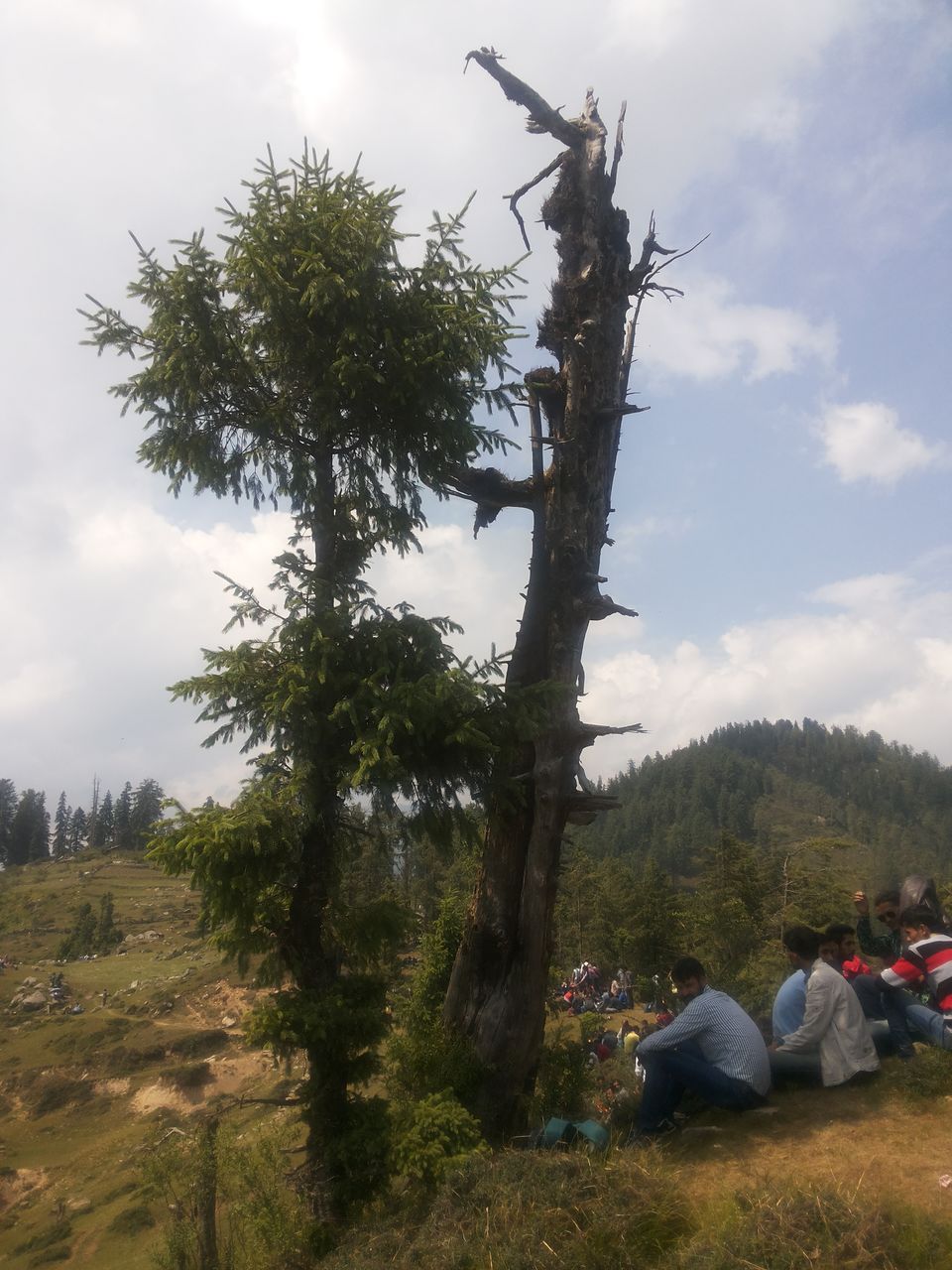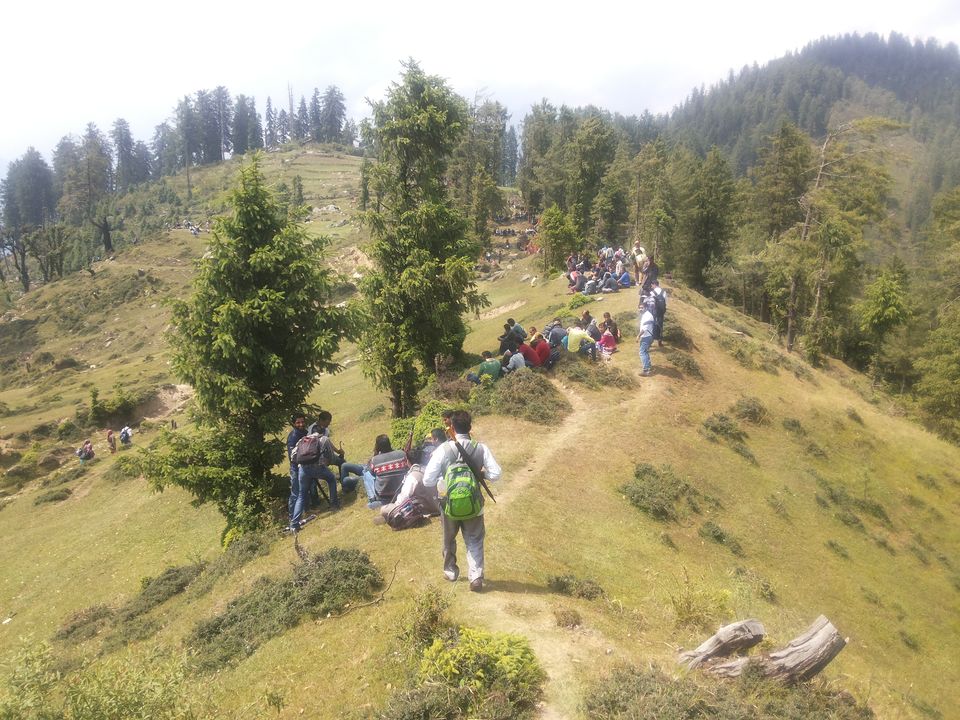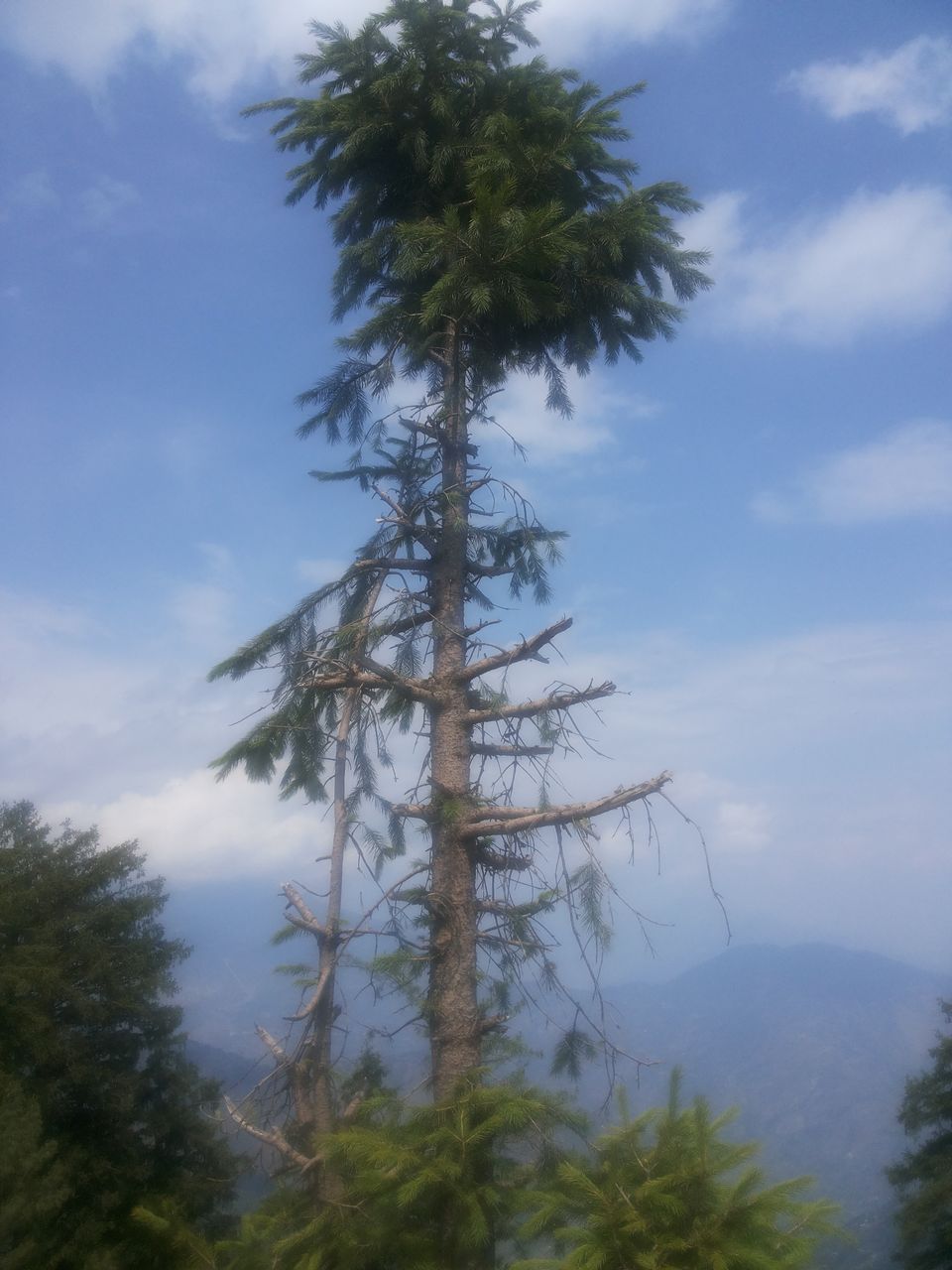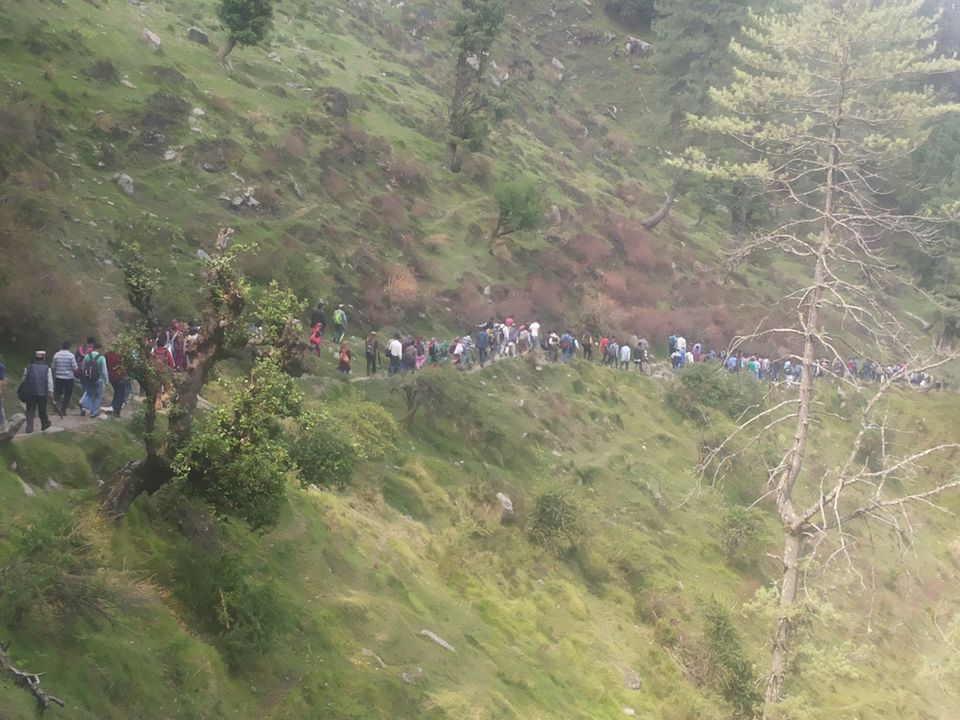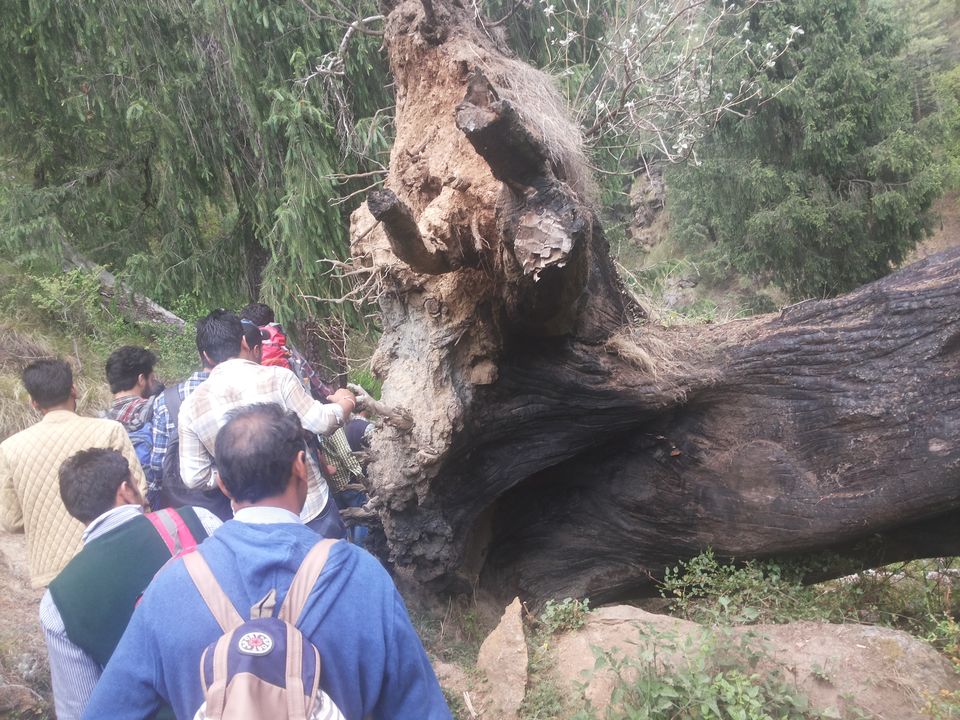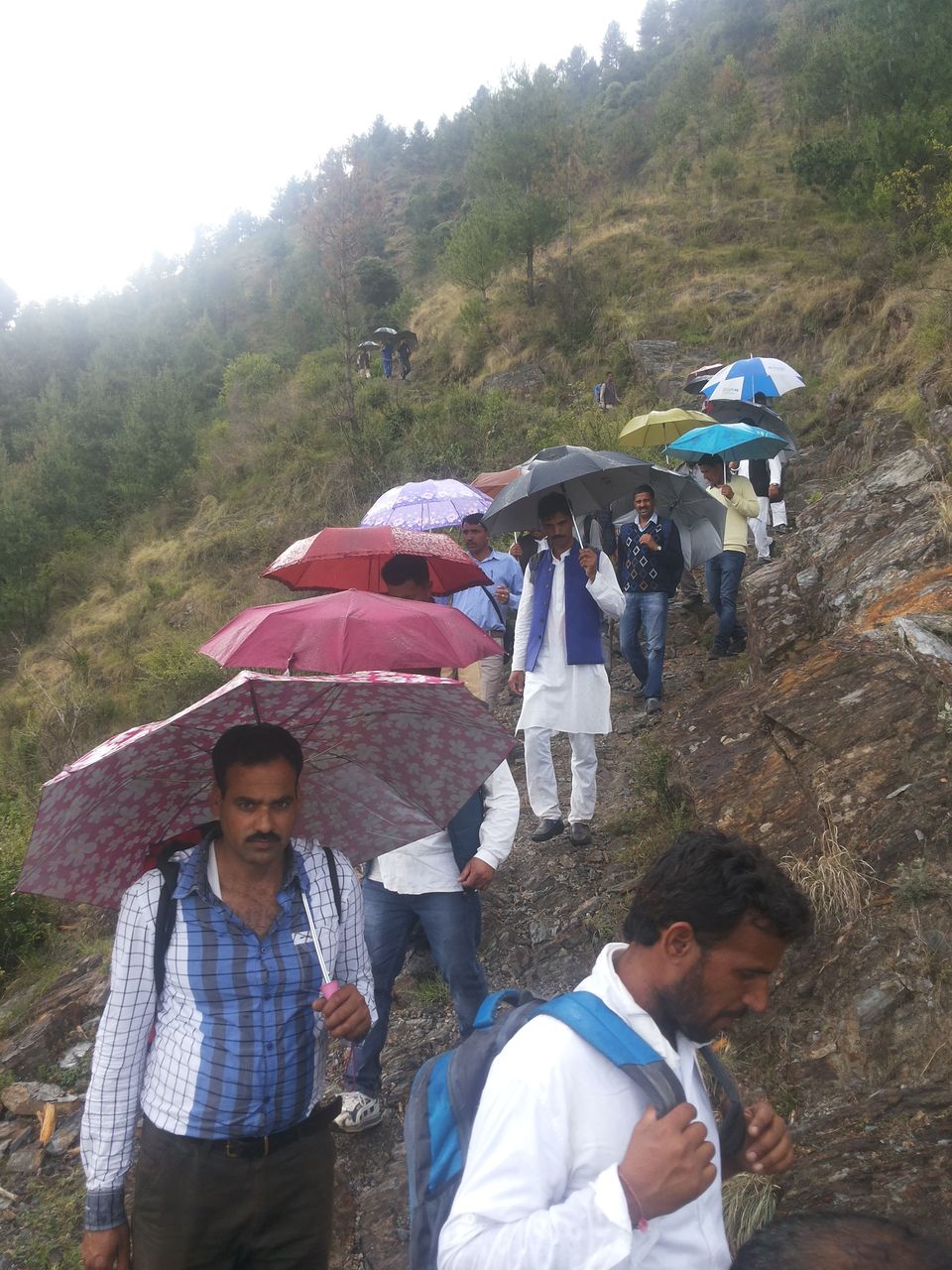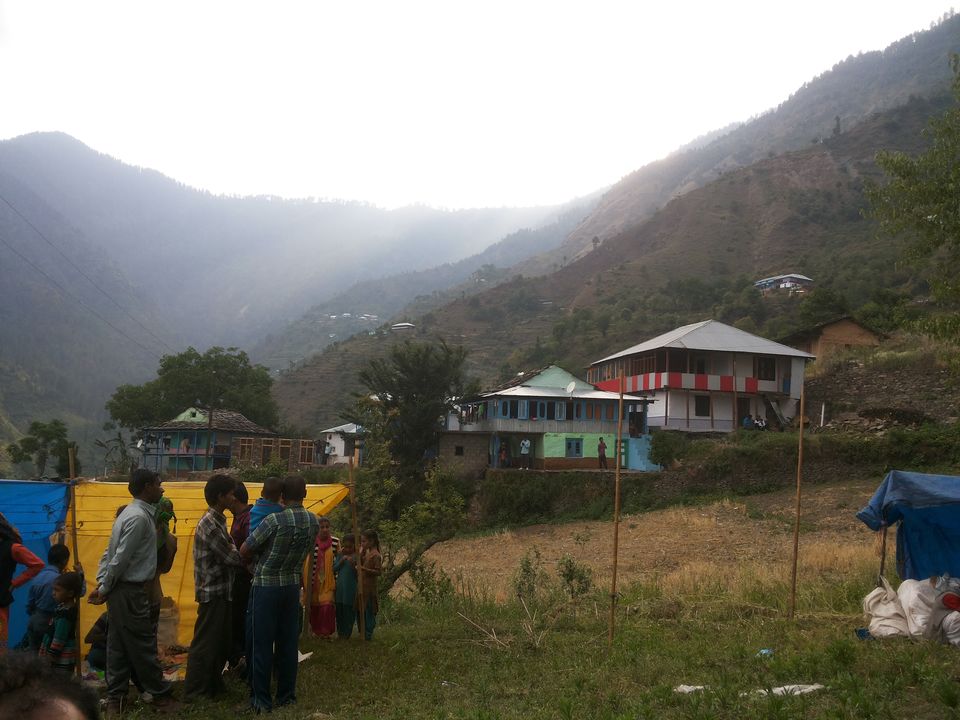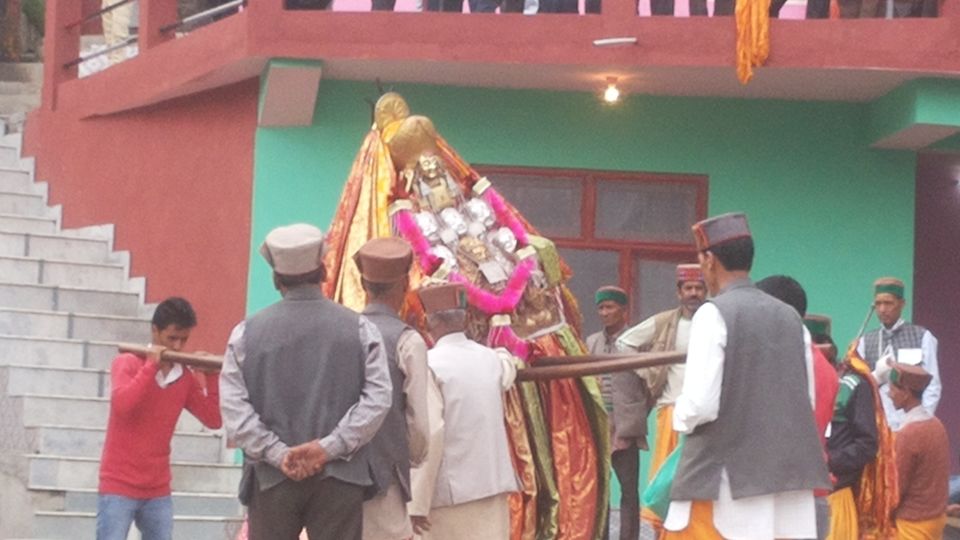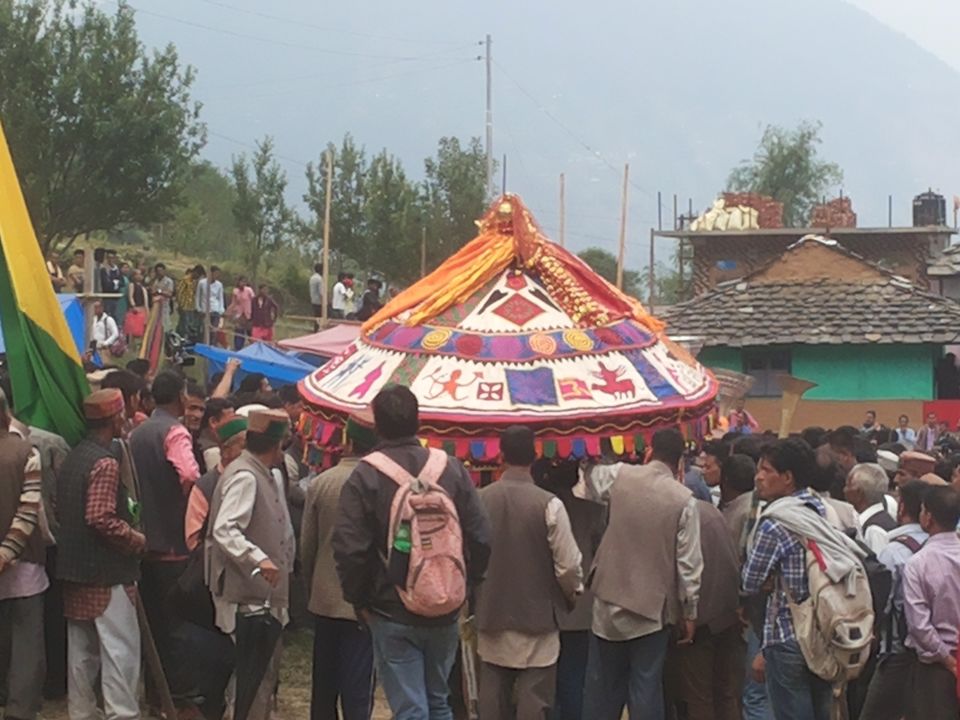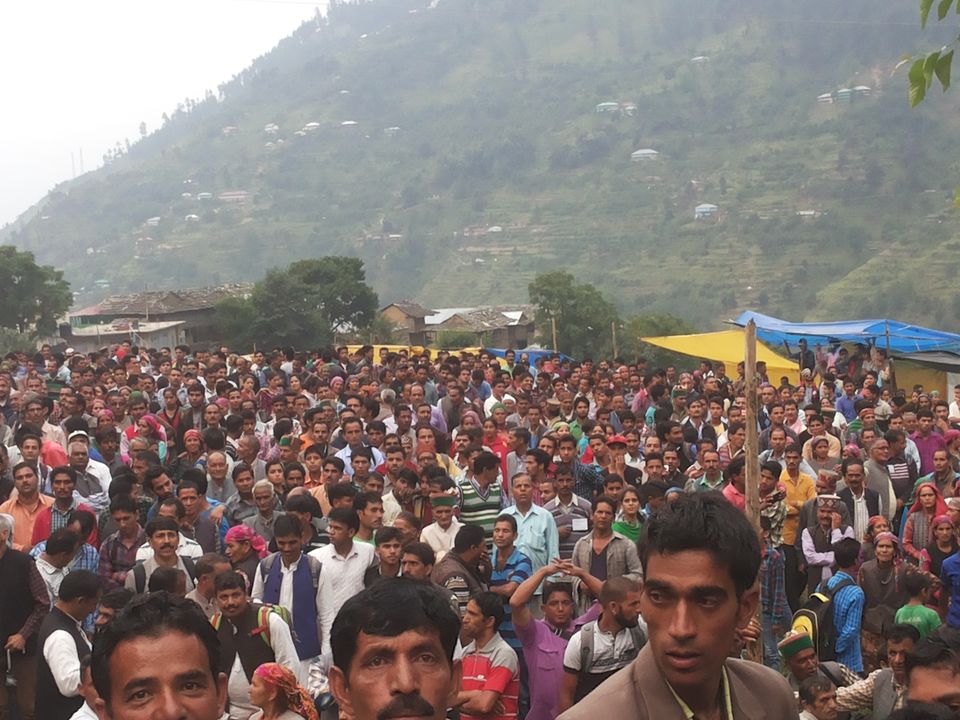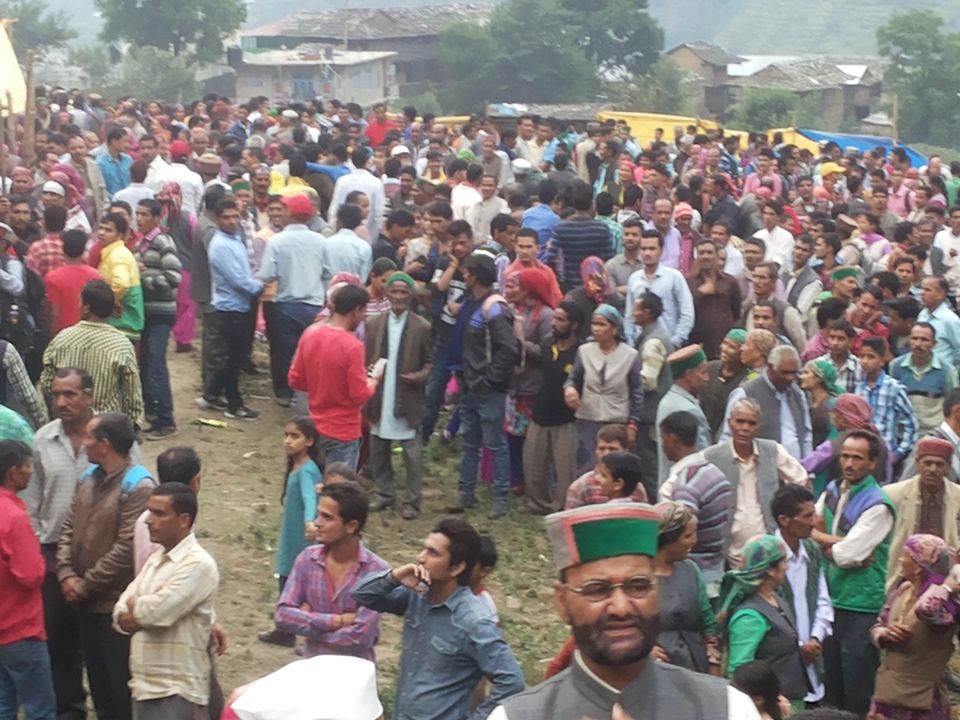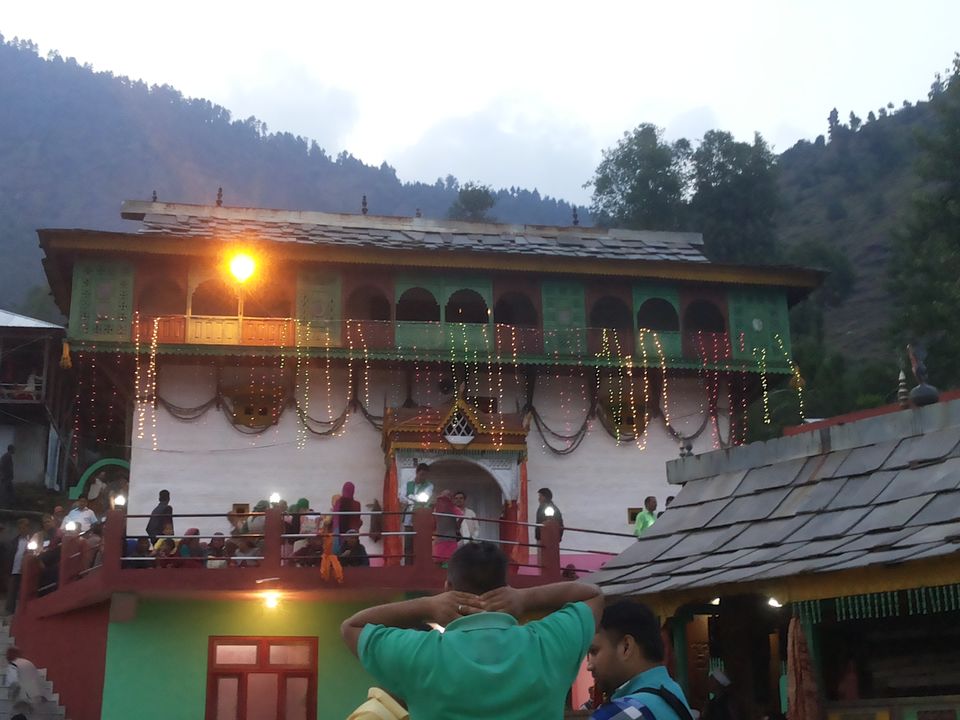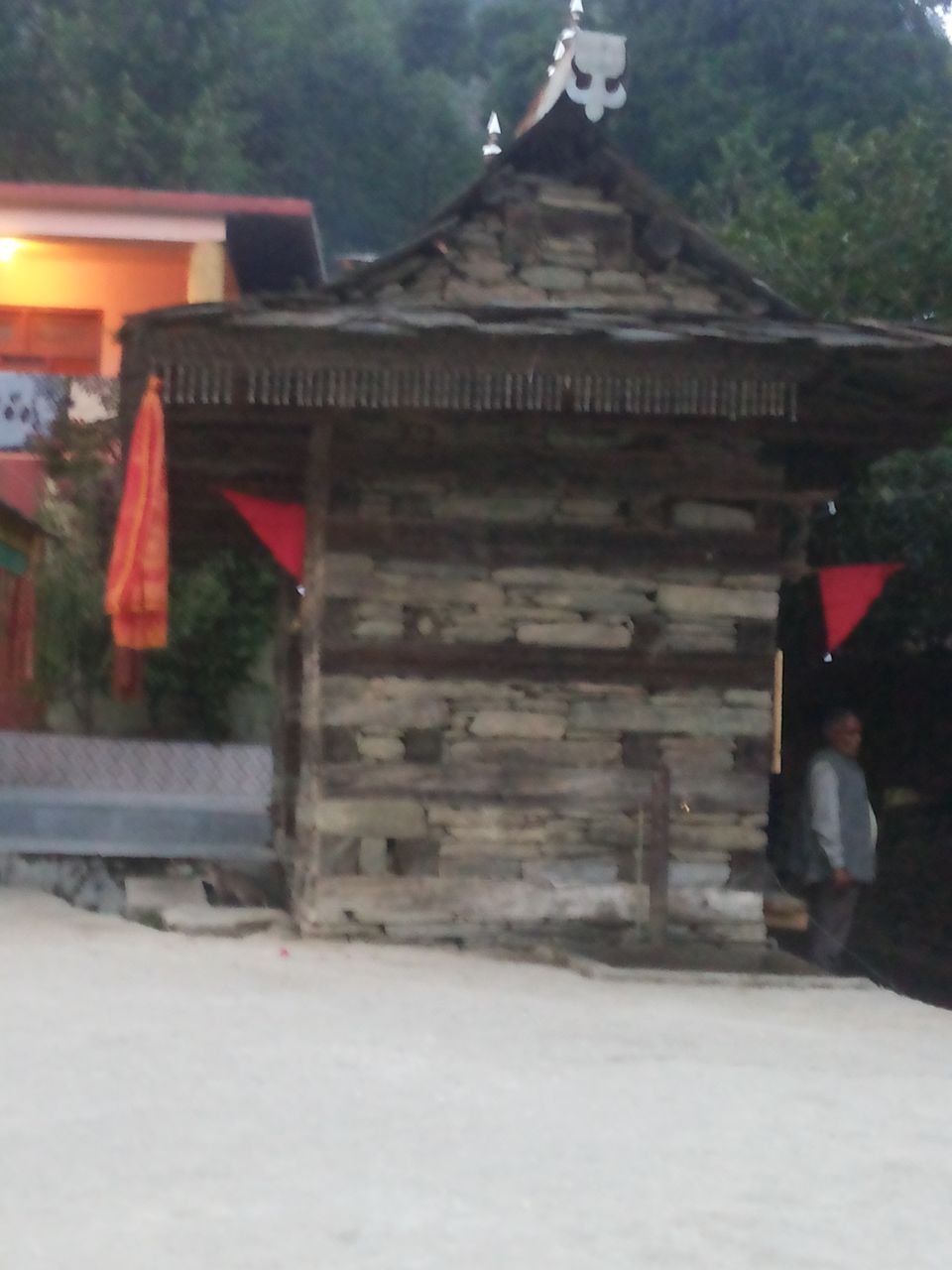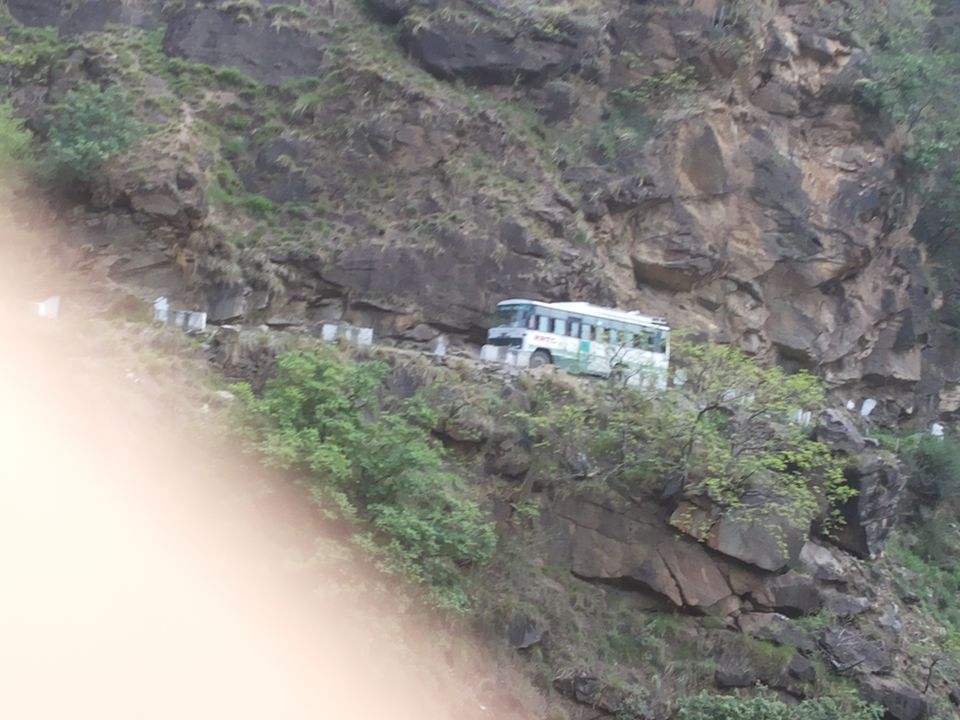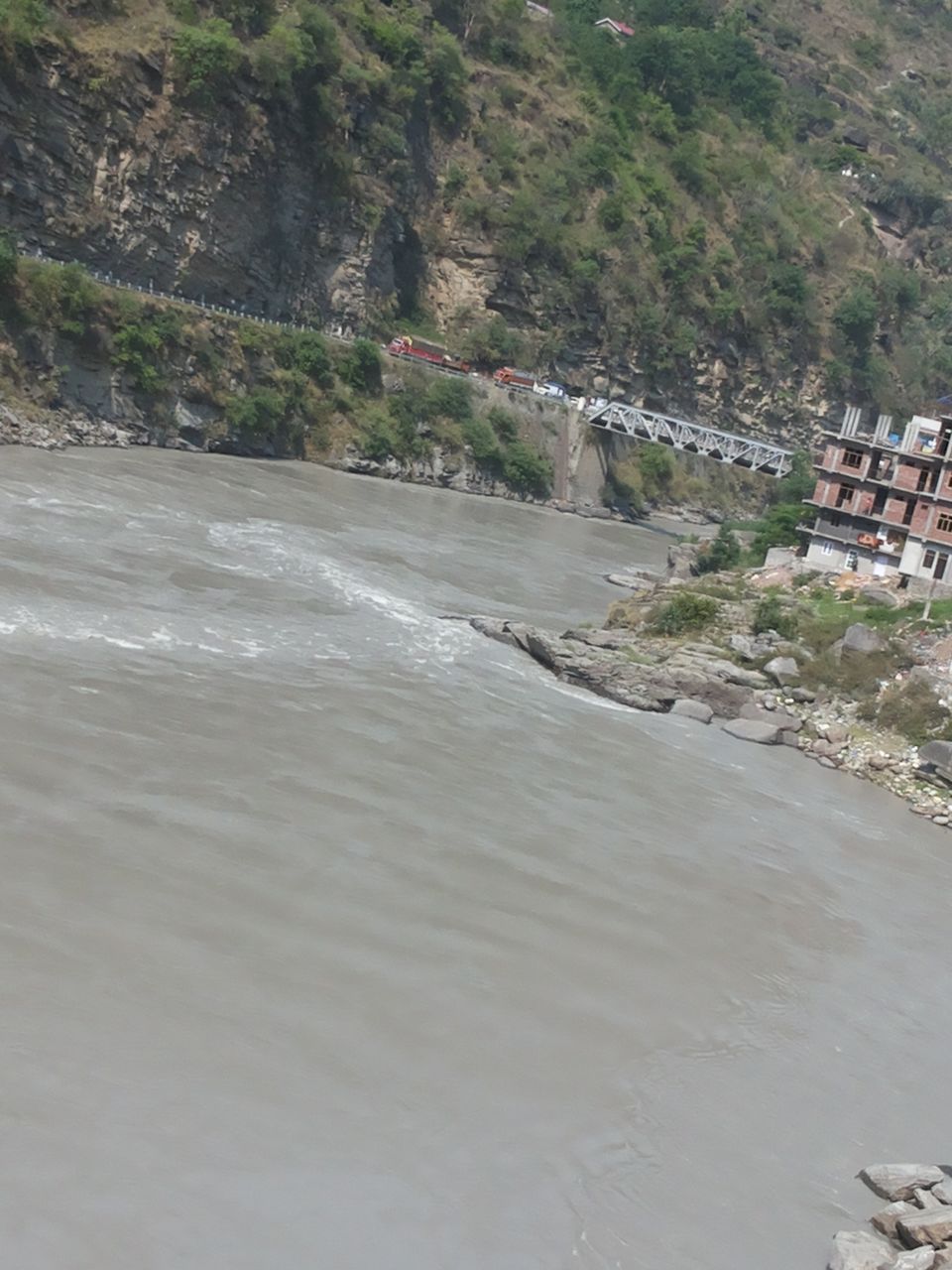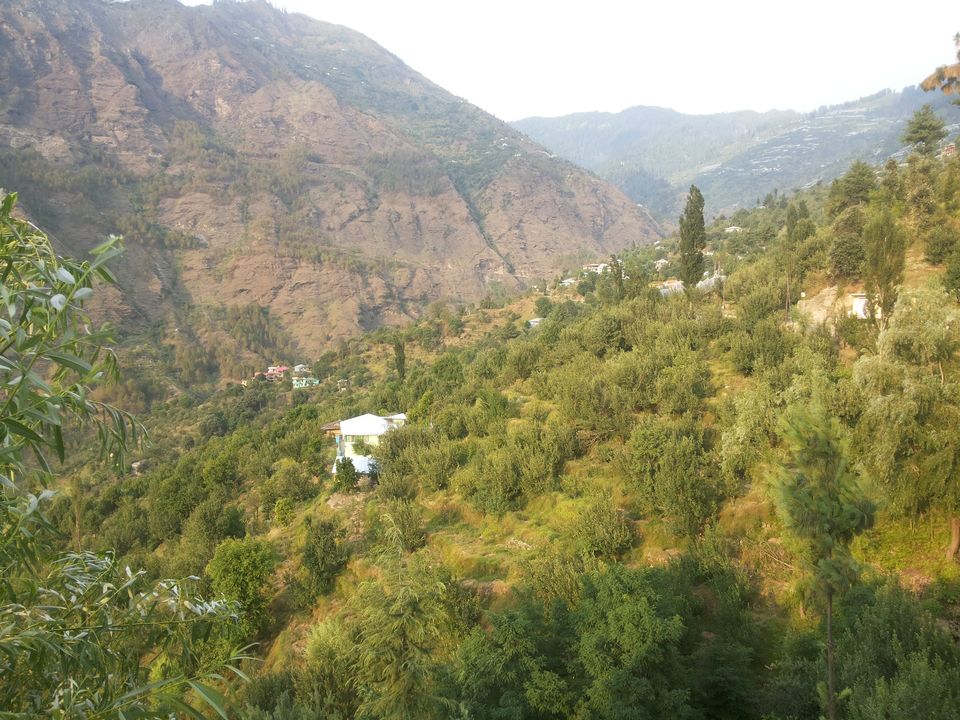 This trip was a combination of two different types of adventure persuing things i.e. cultural & trekking; hence is unique in its own way. You may not have even heard of such a trip.
Mata Deori Mandir of Maa Durga is situated in Deori village of Ani tehsil of District kullu, Himachal Pradesh. A 3 days Bhandra is organized here annually in the month of May, wherein people from different parts of the district come to participate.
This year was a special one for the temple as Maa durga's savari was planned to visit the another part of the district called Arsu. The route is very tough & one has to cross a peak of about 3700 m altitude on foot & thereafter a steep ascend awaits. At Arsu, there is another famous temple of Lord Chambhu, which is believed to be the brother of Maa Deori. This year trip was being organized after 11 long years;the previous two 2 being organized in 1994 & 2005.
Before meeting Lord Chambhu, Maa Deori takes a round of village Arsu on a random route & then when they finally meet the iconic meeting of both deities is overwhelming. Delicious food is served to all present (around 5000 to 6000) only after the evening Pooja has been concluded.
Next day is the local fair & on the third day Maa returns back to its own place i.e. Deori.
It is a highly cultural & emotional journey as at least one member from each & every family in the valley accompanies the Maa during the yatra. You can see them in pictures.
We started around 8 AM from the Deori temple after performing the morning puja & climbed up the hill which was quite steep,for about 3 hours.This was the toughest I have covered so far in my life, despite have had run 5 Half Marathon (You can imagine the effort required to climb such steep mountains).
Enroute we were offered tea & water by the locals thrice. Finally we reached a point which was a plain area with lush green surface (see cover picture); we were among first 15 to reach there, despite of the fact that this was our first yatra & about 50 % of the people were on their third yatra.
We took a breather & then started our last climb of the day to reach at top of the mountain called "Nohnu", highest & toughest peak in the valley. By that time we had covered around 7 kms.
We thus took a sigh of relief after which we had our lunch there. Each individual had his/her lunch packed from home & our thirst was quenched by a number of natural fresh water points enroute.
Thereafter we passed through a narrow jungle road for about two hours which had up & down stretches of path but no major steep gradient. It lasted for about 4 km & we reached a place called "Laljogni".
Here few more people from nearby villages joined the yatra. On reaching, Kali puja is performed on this hill & then the descend starts towards the destination i.e. Arsu. The path was neither very good nor very bad for trekkers. Imagine the condition of persons (pujaris),who were carrying the Maa durga pratima while trekking barefoot all along in the adverse weather conditions & on rocky surfaces; it is really commendable.
The descend which had slightly plain routes took another 2.5 hours to finish wherein we covered another 6 km. In all we covered 17 km (I used Endomondo app for this purpose).
Next yatra of this scale is planned in 2017 which I will definitely attend and those interested can join me along. Apart from yatra route, this area provides many more adventurous trekking paths,the renowned ones being Bashta peak to Kandaghai peak further to Nahnu peak.
It was a different sort of trip which will always be close to my heart.I hope you liked it as I certainly enjoyed it after a break from Delhi's scorching heat.
This route can been trekked through out the year Except Nov to Feb......so plan early...