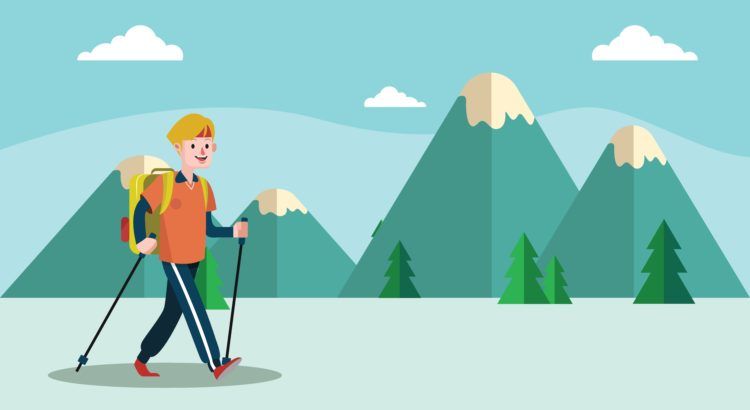 Forget Apple! Go trekking
It is true that 'an Apple a day keeps the doctor away. But it is also true that trekking can keep you healthy, fit and work as an alternative diet plan. Have you reached a point where you just want to betray your diet plan and spend a little time with your love of your life? i.e. FOOD! Well, you don't have to worry or follow any rules anymore.! Cause now it is time to break up with your strict diet plan and build a forever relationship p with your favourite food. How? Let us tell you, that trekking not only heals the soul but also keeps your body fit.
Replace gym workouts with Trekking
Think about hitting the gym, splurging money on highly expensive equipment, following a strict plan etc. now thinking about a view from the dusky mountains, a magical cool breeze and probably an elegant sunset which turns the air in different shades of orange. We bet this is all you need to keep yourself lively. What if you lose weight and gain peace of mind instead? Losing weight is not a challenge anymore. Trekking includes climbing, jogging, and other physical activities. Did you know? Trekking 7-8 hours in a day can burn around 500 calories every hour. You even burn calories when you rest on a trek.
For a healthy heart
Other than keeping you in shape trekking can be good for your heart. The more your body workouts the more heart pump blood and that's what trekking offers to your heart. Trekking up and down over a mountain increases your heart pumping speed due to the demand of oxygen. Due to this the heart rate remains stable and the increases the flow of blood in the muscles and the brain.
Fresh air helps
Your lungs give you the gift of life, now it is time to gift them some fresh air that too for your own benefit! Trekking involves places where there is a lack of human population and pollution free. You are surrounded by only and only by nature itself. This results in a very vigorous environment for your lungs and helps them breathe freely.
Mental Fitness
Trekking not only heals the body but also keeps you mentally fit cause the mesmerizing beauty of nature will grab all your attraction and make you forget all your stress.
A stress-free life leads to a more happiness and hence keeping your mind energetic and lively So, say goodbye to your stress and prepare your backpack and get ready meet your new attractive gym instructor i.e. nature for achieving your fitness goals.