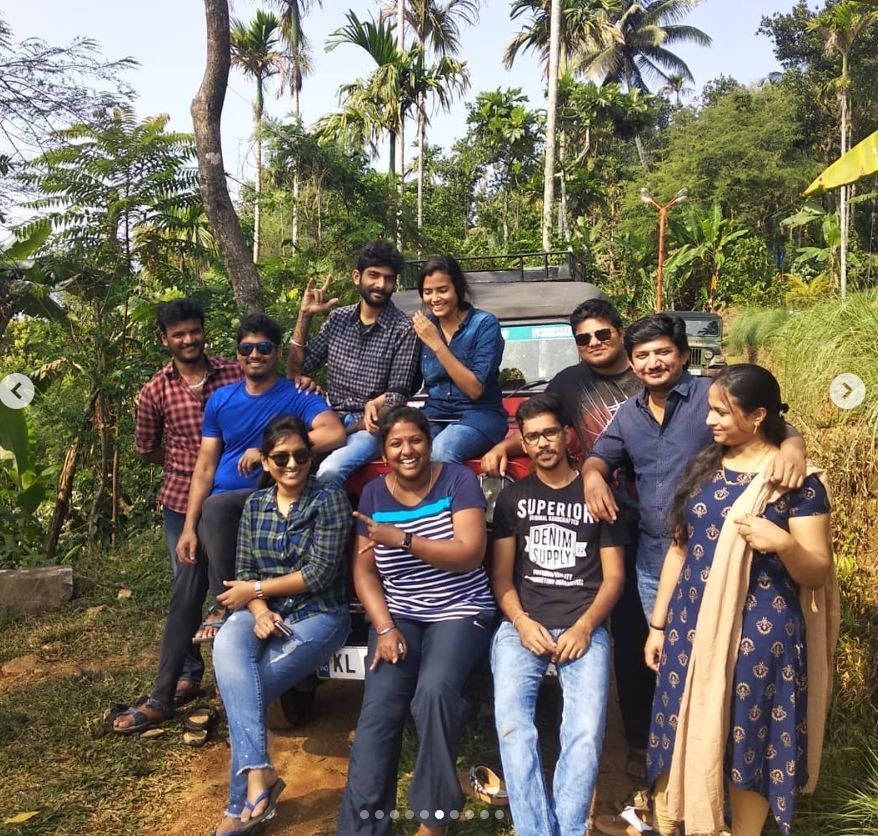 For someone who loves outdoors, Kerala offers so much. From evergreen thickets to green leafy covers, the pride of India dotting the Arabian Sea never has less to offer in terms of providing engrossing natural experience.
The best thing about Kerala is that it offers a small piece of itself to everyone in terms of all aspects.
If you are looking for a weekend destination from the city, this blog is for you as I will be enumerating our camping and trekking trail at Vagamon.
Get ready with your trekking shoes and backpacks and be ready to experience memories that never fade.
This is a story of Benfy'ians Year End Fun which was a perfect weekend getaway for us who are looking to find bliss amidst nature.
Our life definitely needs some freshness and all we need is to escape into jungle trials. We experienced the thrill of walking deep into the western ghats where the clouds accompany us till the end and also got us a chance to get drenched too.
A pristine hill station with its virgin glory, Vagamon lies in the Idukki District of Kerala with certain areas coming under the Kottayam District as well.
Despite having a beautiful series of hillocks, tea estates, valleys and waterfalls this is a place not visited by many making it even more special.
It will be an ideal destination for those who are planning to ditch the lousy crowd.
Day 1 Itinerary: Assembling at Yenthayar base camp. Quick Refreshing and Freshen up at Guide's house.
Pick up from Yenthayar and Drop at Muthukora Farmhouse. Night camping with campfire dinner. Stay will be in tents
Day 2 Itinerary: After Breakfast Pick up and Drop to Trek starting area. Thalayottipara trekking. End up by evening 4. Pm. Pick and Drop to Irumulachikallu camping area. Night campfire dinner.
Day 3 Itinerary: After Morning ablutions and tea. Pick up and drop to Yenthayar base camp. Freshen up and Breakfast.
Pack up Things that were advised for us to carry on the trek
1: Dress for 3 days. One additional pair in case of emergency. Must***
2: One breathable pair of walking shoe and Chappal. Must***
3: Torch with additional batteries. Must***
4: small/Medium sized backpack Must***
5: Pet Bottle. Must *
6: Waterproof pouch or polythene cover (to keep valuables dry in case of rain) Must**
7: Pain relief spray/Balm. Must***
8: Regular Medicines if any. Must *
9. Bed sheet. Must *
10. Walking Pole. Optional
11. Power bank. Optional
12. Camera. Optional
13. Snacks / Energy bites. Optional.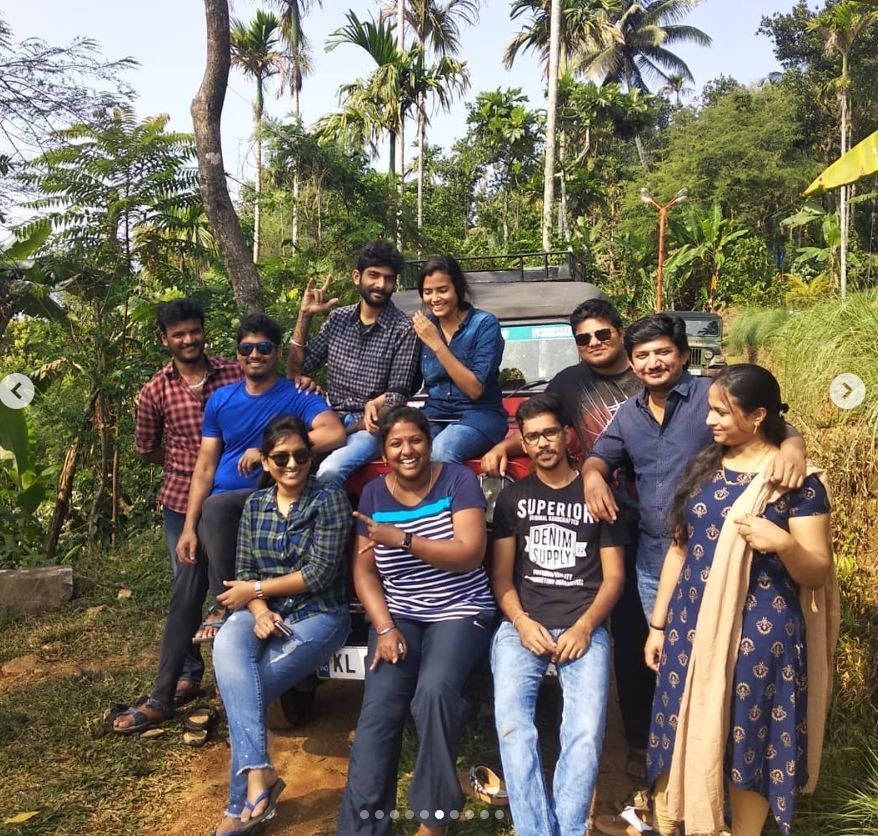 We began our journey of 10 in 2 cars at 4 AM on the 28th of December from Chennai as we estimated that it would take us about 12 hours to reach the base camp.
The journey to Kerala through a strenuous one was a happy one with unlimited gossip, food and Fun.
Clicking unlimited pictures on the way, a lot of breaks in between and a car breakdown too, we reached the Muthukora campsite tired, weary and hungry to the core at 8 PM in the night.
The campsite was calm and tranquil with beautiful cottage tents set up. The site was surrounded by coffee plantations, fruits and flowering plants, and a huge pond right in the middle of the estate.
The Muthukora Farmhouse campsite is ideal for nature and outdoor lovers. The tents provided were clean, comfortable and airy and the washrooms quite maintained, considering the rough terrain.
Food was quite homely and good. There were 5 tents put up with 2 or 3 occupancies.
A campfire was arranged but rain played spoilsport. After a quick dinner of Chicken Curry, Vegetable Kurma and Rotis(which were just mind-blowing and tasty to the core) we played several rounds of dumb charades and retired for the night at 1 AM.
It was raining that night and I just could not sleep owing to the change of surroundings.
The next day we woke up and were enthralled to see the Sunrise and clicked many pictures and videos on the drone.
You can catch on the drone coverage of the campsite here or it view here
The highlight of the camp was the splendid views of the hills. We had a light breakfast of Idli and Sambar.
We then embarked on Thalayotti Para trekking from the base camp by jeep.
We had two guides accompanying us who guided us along the trek.
However, when we embarked on the trip most of us carried huge backpacks and struggled a bit with our shoes too. The trail took us through slippery rocks, waterfall and expanses of forest land.
Since it was a day trek, it was doable for city folks like us. Shoes were slippery on the rocks and most of us ended up soiling our shoes or falling into the water.
Walking pole can be avoided and since we carried our lunches in our backpack, snacks were not required.
The panoramic view from the top of the big rock is mesmerizing. People from our group bathed in a stream halfway the trek and had loads of Fun.
It took us about 4 hours to reach the peak and we were dog tired.
We finished the trek and were dropped back at the Campsite for dinner and sleep. A campfire was organized for the night and we retired for a misty night.
The place is an awesome and ideal short trip for friends and families alike. Special mention needs to be made of the service provided and our heartiest thanks to Mr Manoj and Mr Shino for their hospitality.
The final day of our trip arrived. We had a hearty breakfast and began our descent to Vagamon Town. Owing to bad winds, our plan of Paragliding was cancelled at last minute. We began our return journey to Chennai.
We had multiple breaks in between and bought spices, Tea, Coffee and Honey for our homes from wholesale shops which we came across.
We also visited the Pine forest and enjoyed an adrenaline rush on the Zip Liner at Vagamon town. We did not sleep a wink that night throughout the night and reached Chennai safe and sound with a bucket load of memories.
Our Wonderful host can be contacted in this number 9995317073 - Manoj. December had quiet dry waterfall however, catching this beauty between Aug to Nov will drench your soul!