So on the first day we boarded a bus from Haridwar to Dharamshala which took us 14 hours and we reached dharamshala at 5 A. M NEXT MORNING.
The weather was freakingly cold, we really needed some heat so we searched around for some fire and then we found some locals setting fire to woods so we went there and sat on the ground, feeling the heat warming the skin.. It felt really good.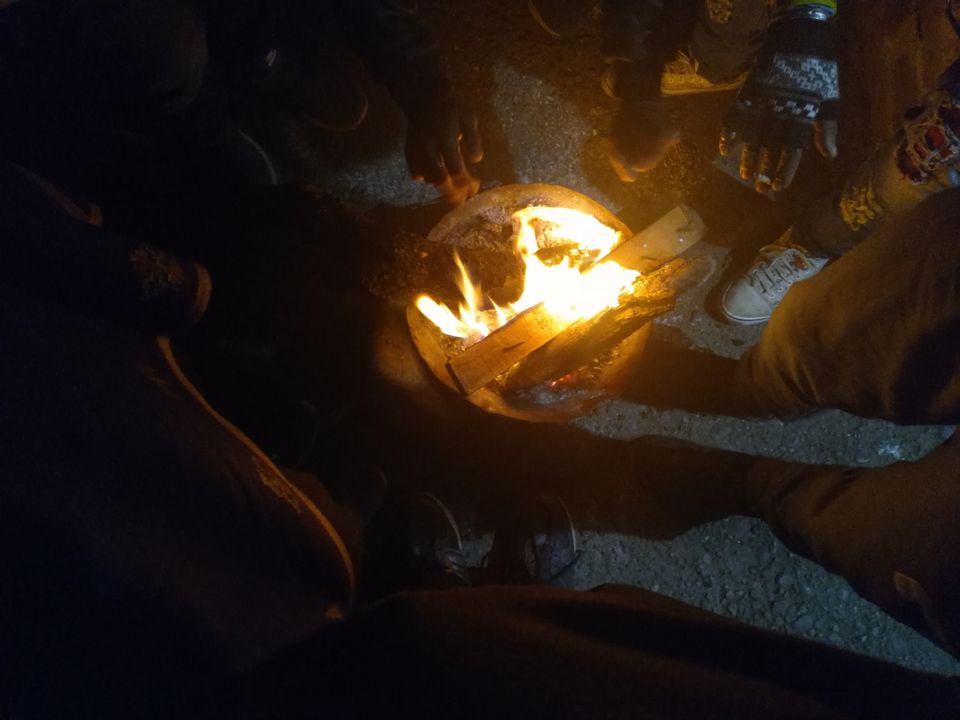 Then we boarded a bus for Mcleodganj. The view from the bus was great.. We saw the whole city in lights.
We arrived at Mcleodganj, then we have to find our freinds home, which we got to know was 30 minutes away from the place where we were standing so we have to walk to his house..
It was around 6 in the morning and no sunlight was there but we kept on walking.. The road was getting darker and darker and the dogs were howling.. It was bit of a spooky road and we only had our phones flashlight, and to keep our phone steady we have to remove the gloves from our hand, after a while the hands were totally frozen and we couldn't feel them.
After walking for around 39 minute we finally reached our destination and found the house.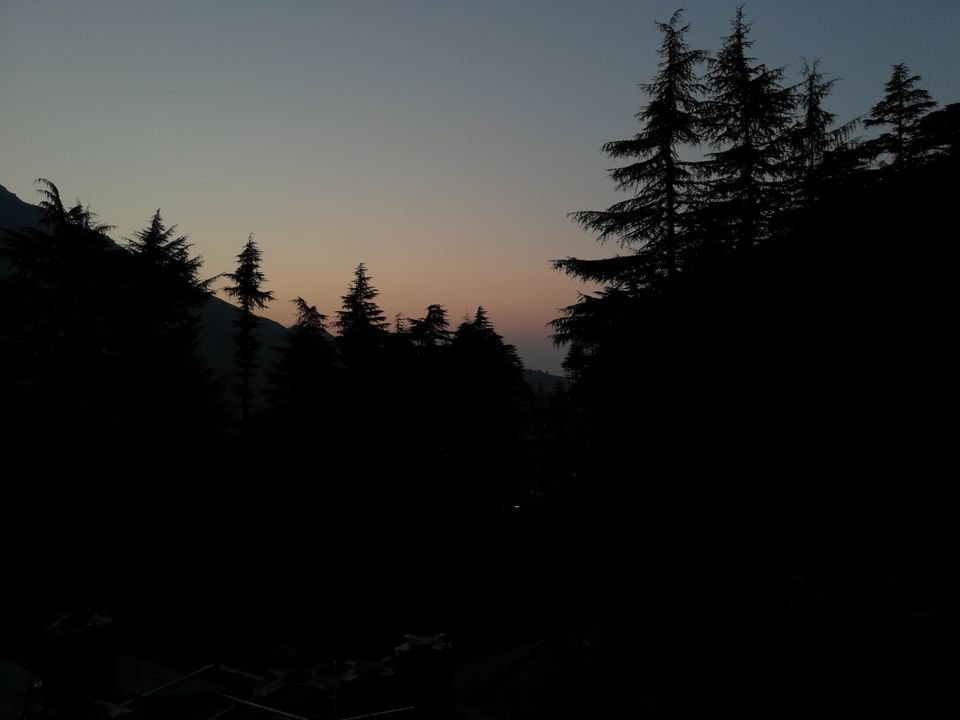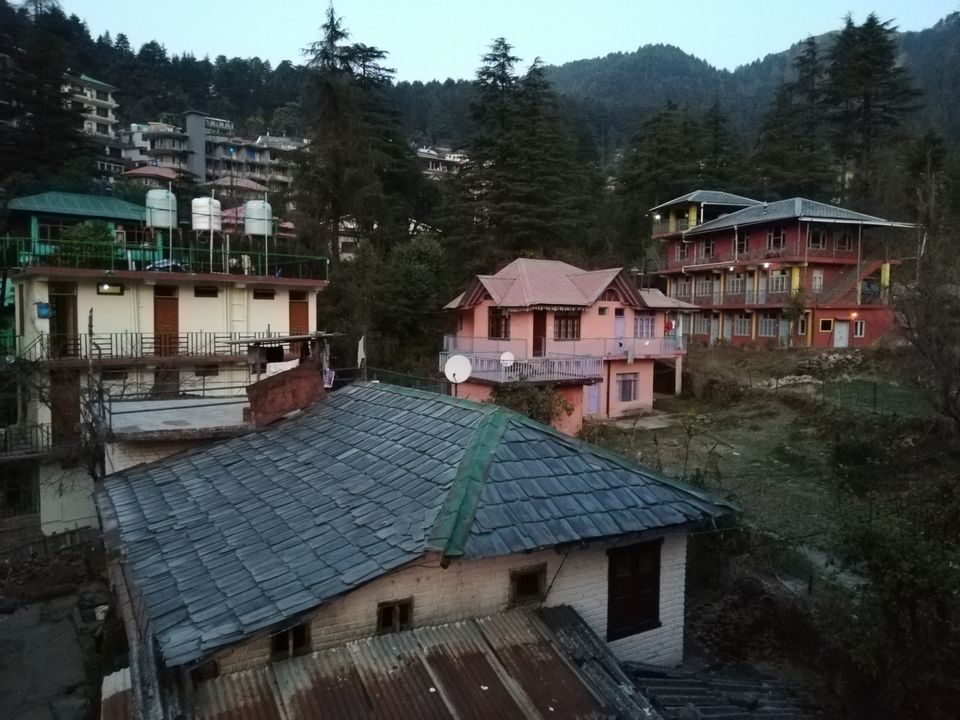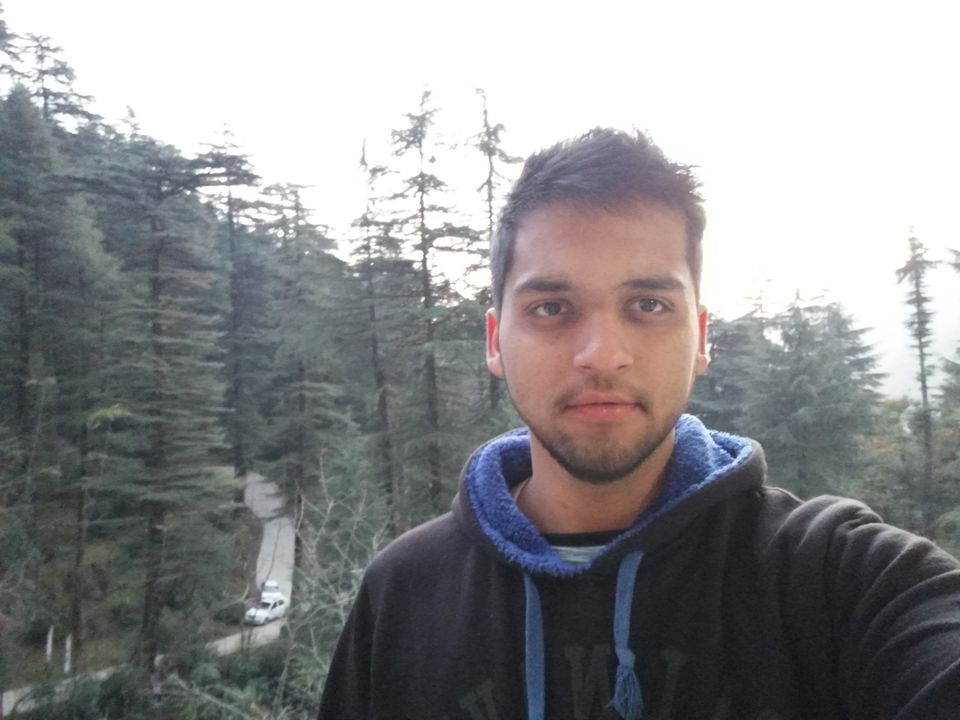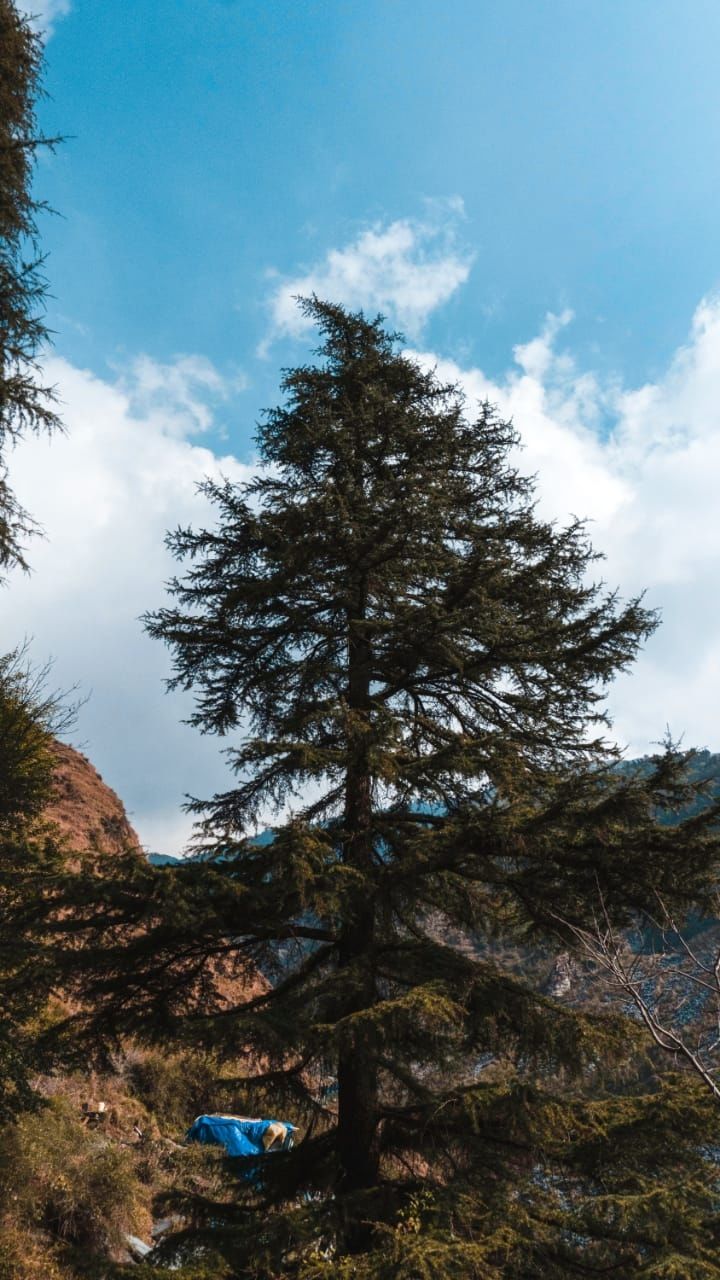 The house was great.. A dog was barking at someone there so I just Whistled to the dog and then at first she looked at me then she waited.. Then I Whistled again and she wiggled her tail and then kept on wiggling.. ( I don't know if wiggling is a word or not..)
Then I went to the bathroom to wash my hand.. I thought the water will be cold so I put my hand slowly in the water but I did not know that they had a solar heater.. So when I touched the water it was hot as hell.. I burnt my fingers(nothing serious).
Then we went to watch bhugsufall there. It was magical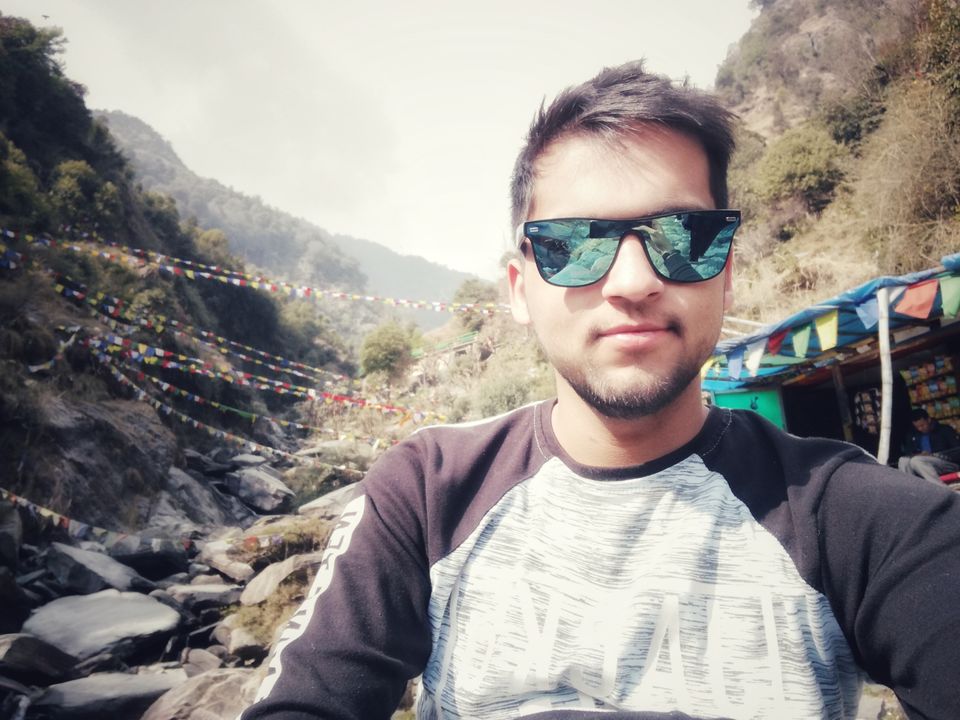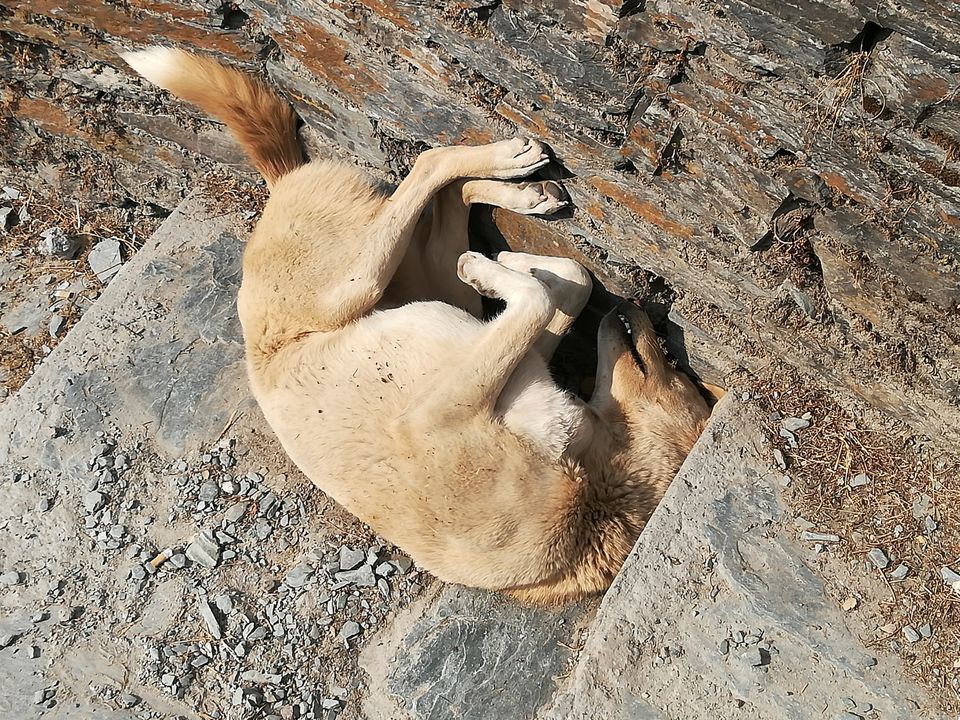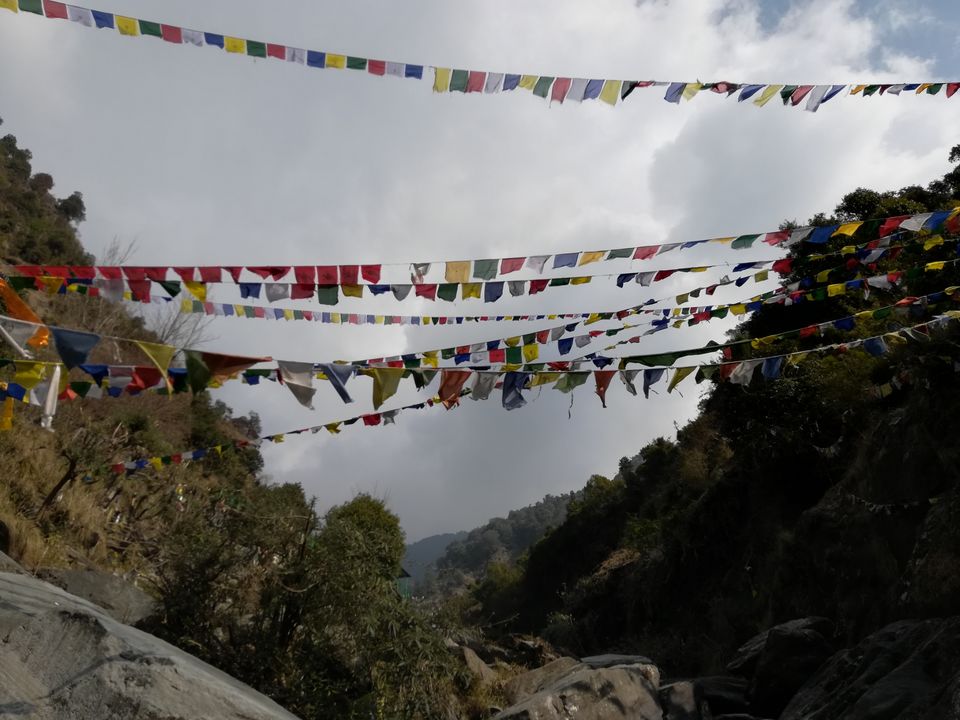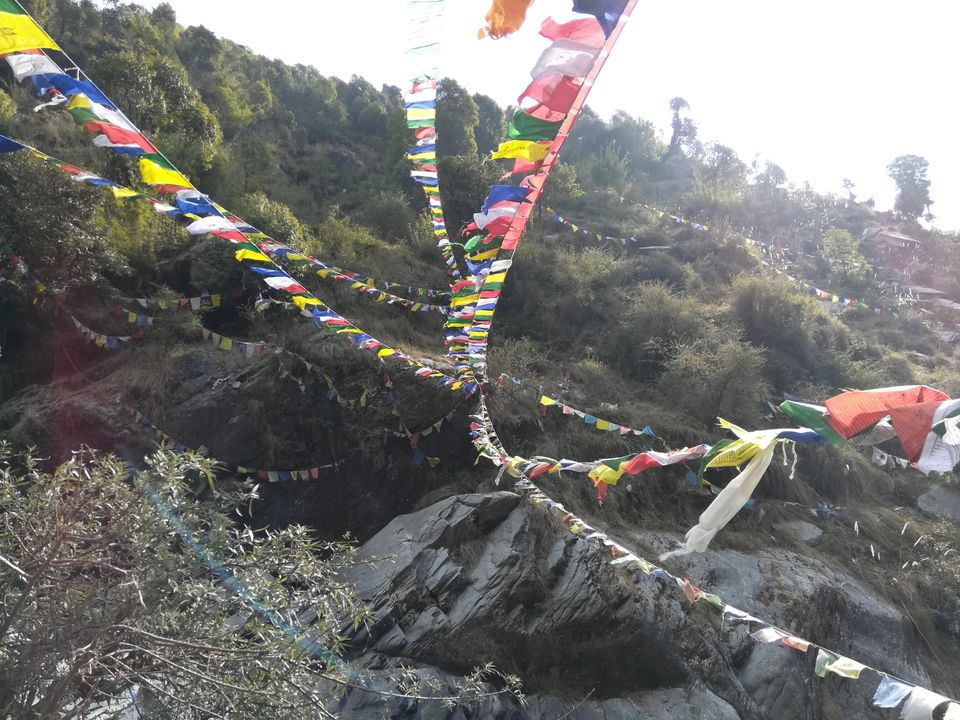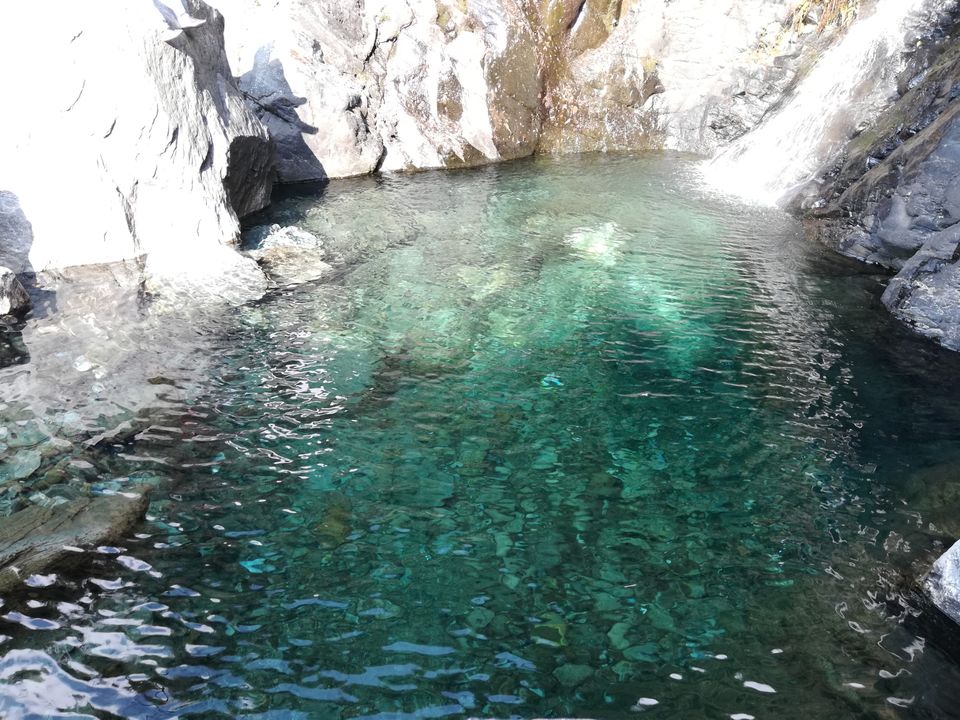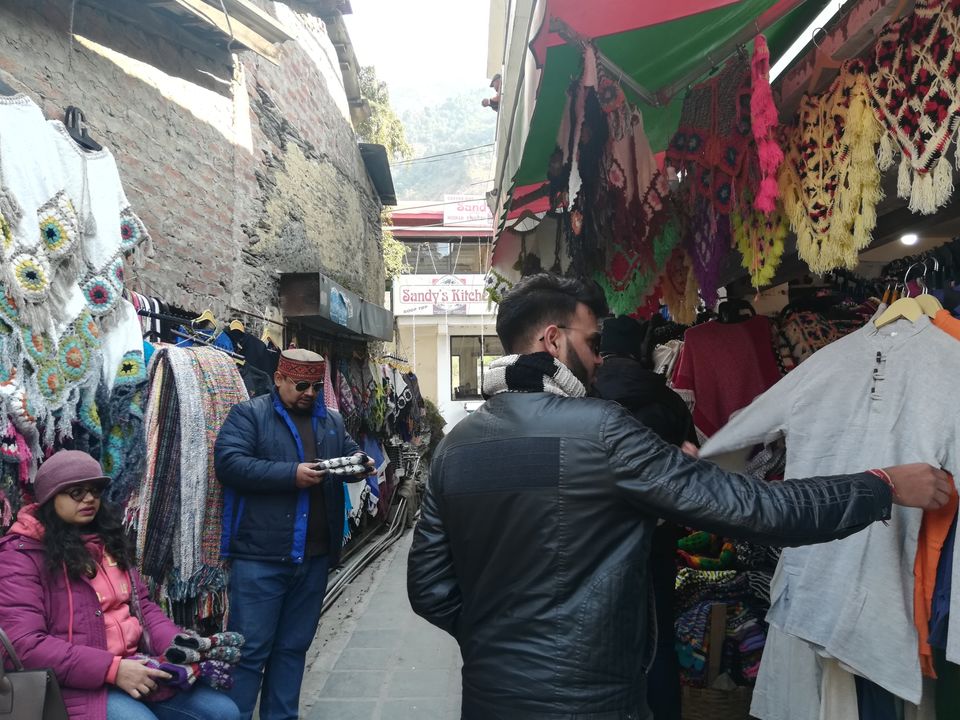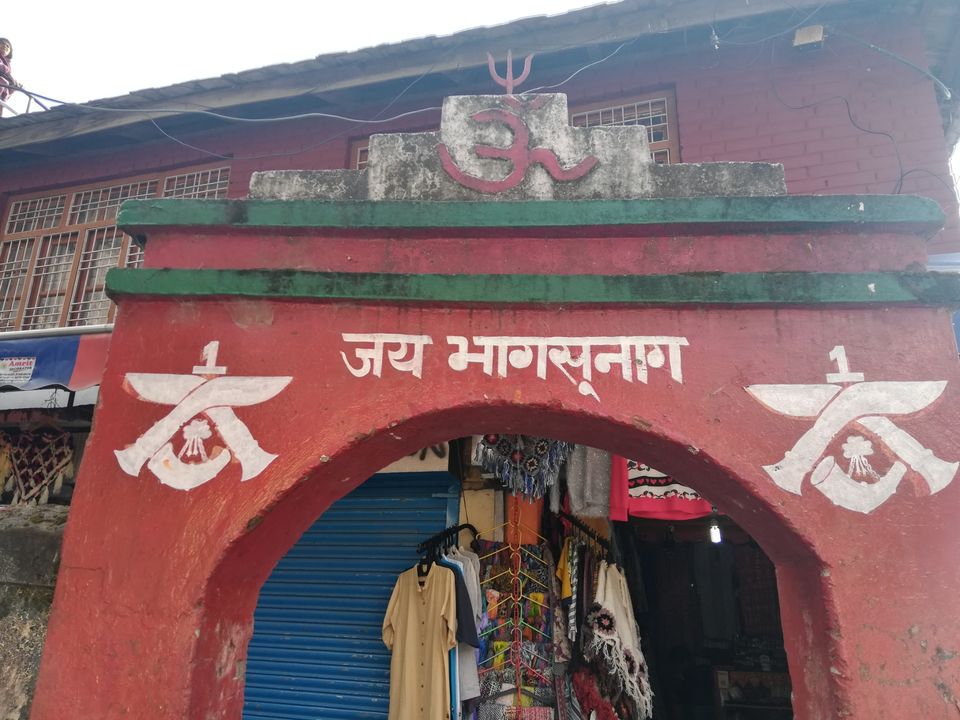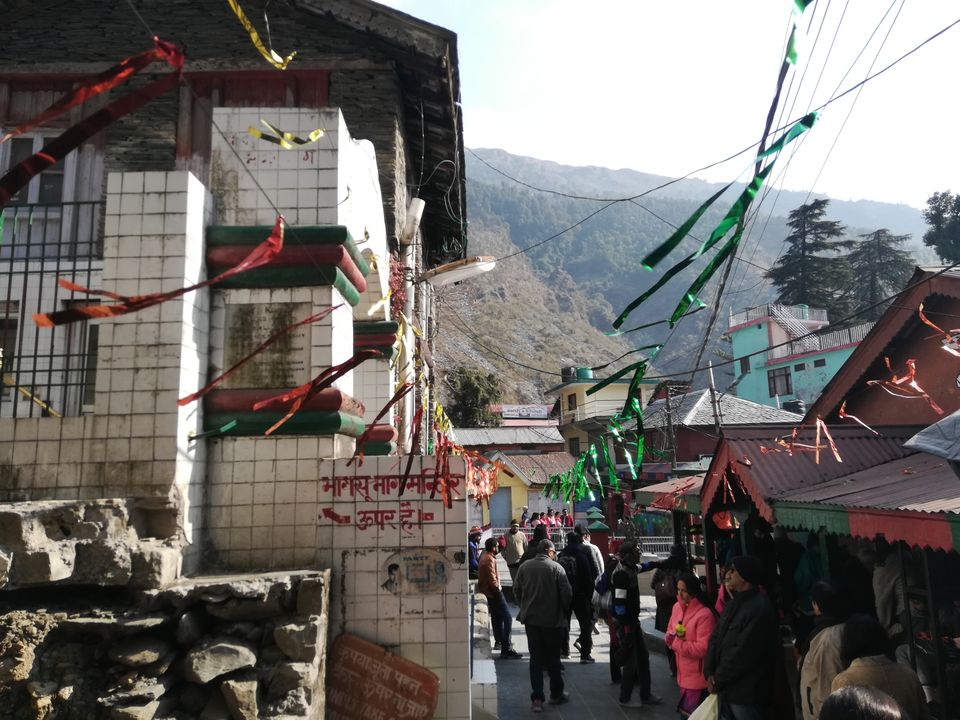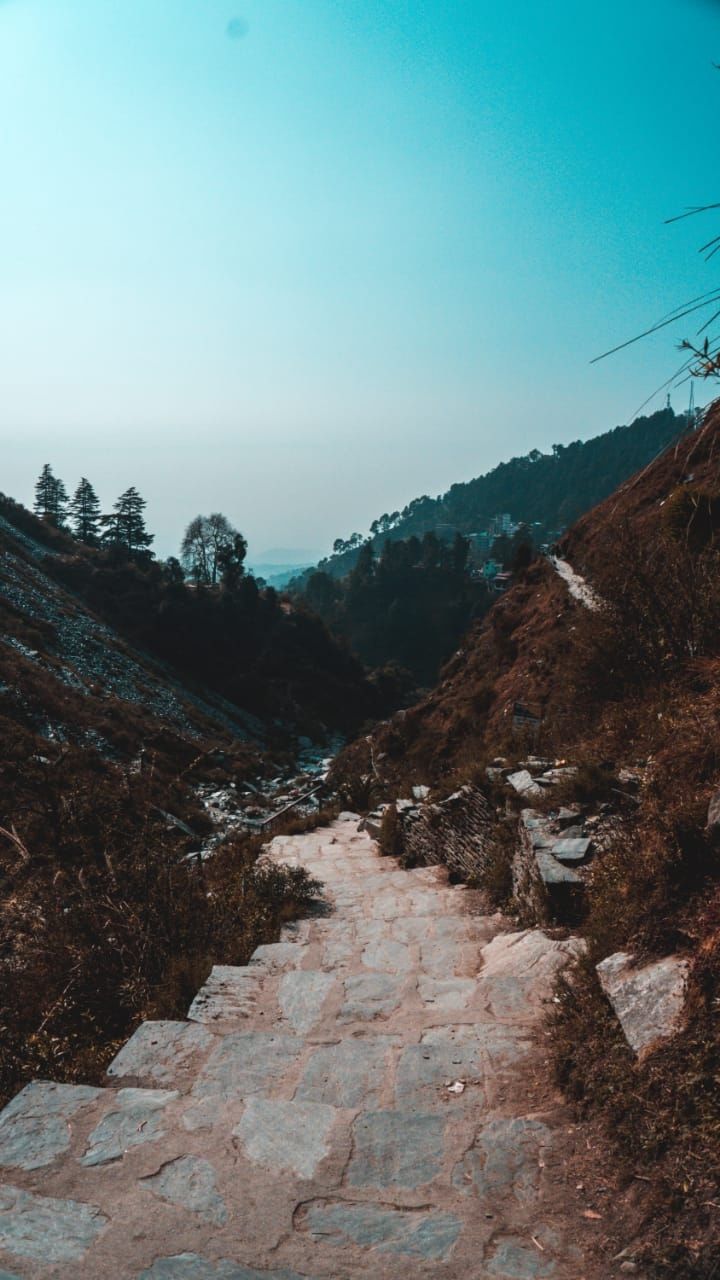 then after that we went to see the dalai lama temple in Mcleodganj and something unexpected happened on our way...
It began to snow slowly slowly, everybody thought it was raining at first but then heavy snow began to fall.. WOW!!! we did not expect this.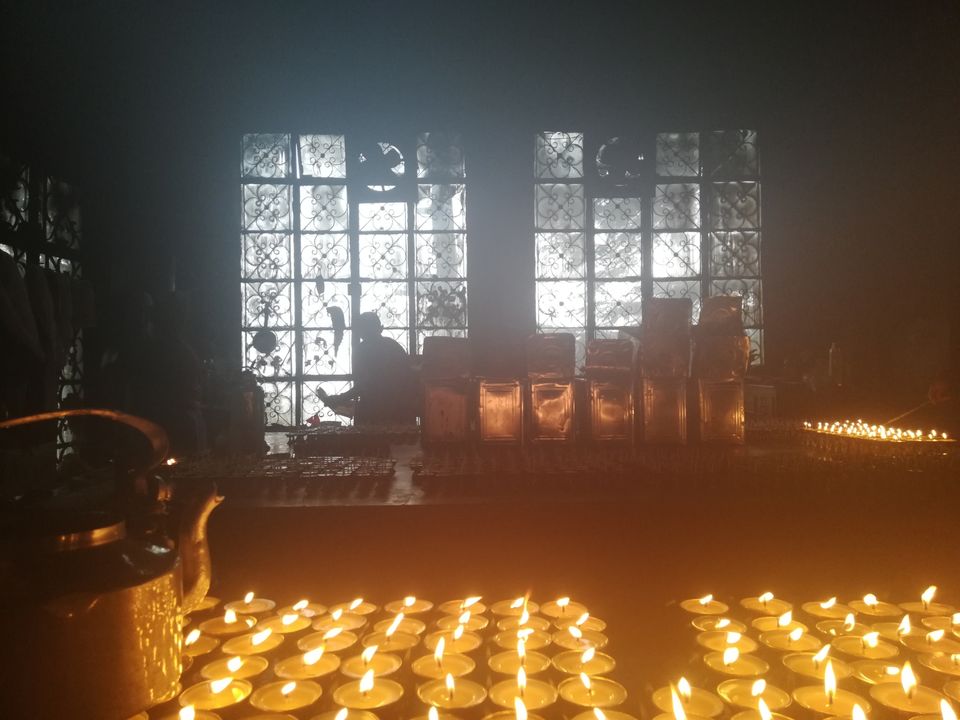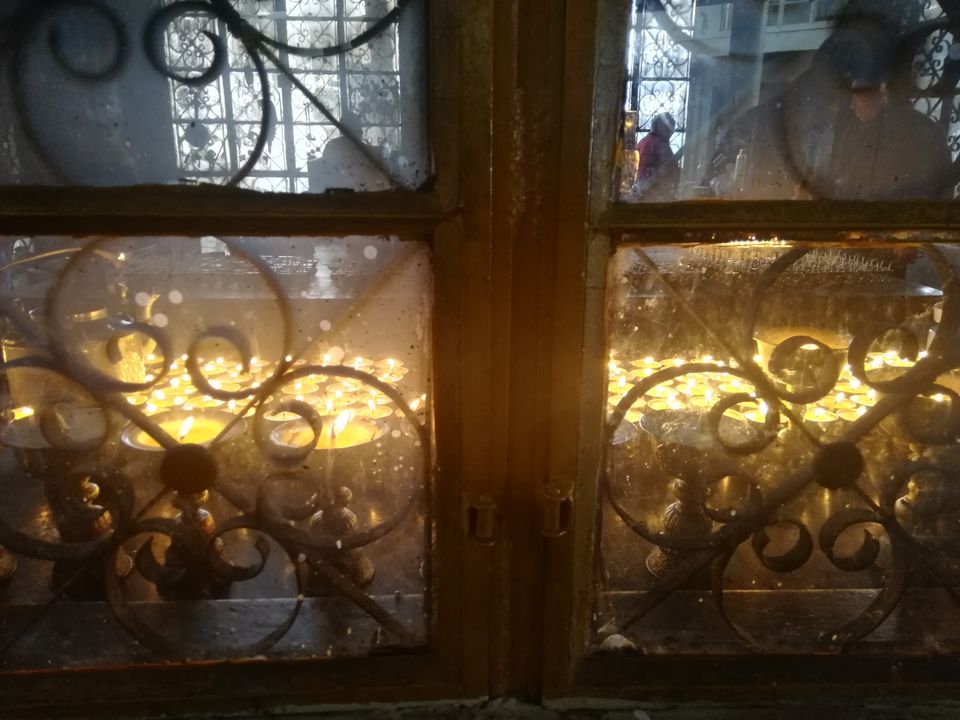 We went to the starting point of the trek given by our guide, we met our guide there which told us about the rules that we have to follow in the mountains. Then we started the trek with a bag full of clothes and some energy drinks. They told us not to take any Bluetooth speakers, but i can't live without great music...
So I hid the Bluetooth speaker in the packet of peanuts that we have so that the authorities can't find it if they check our bags and yes.. The plan worked.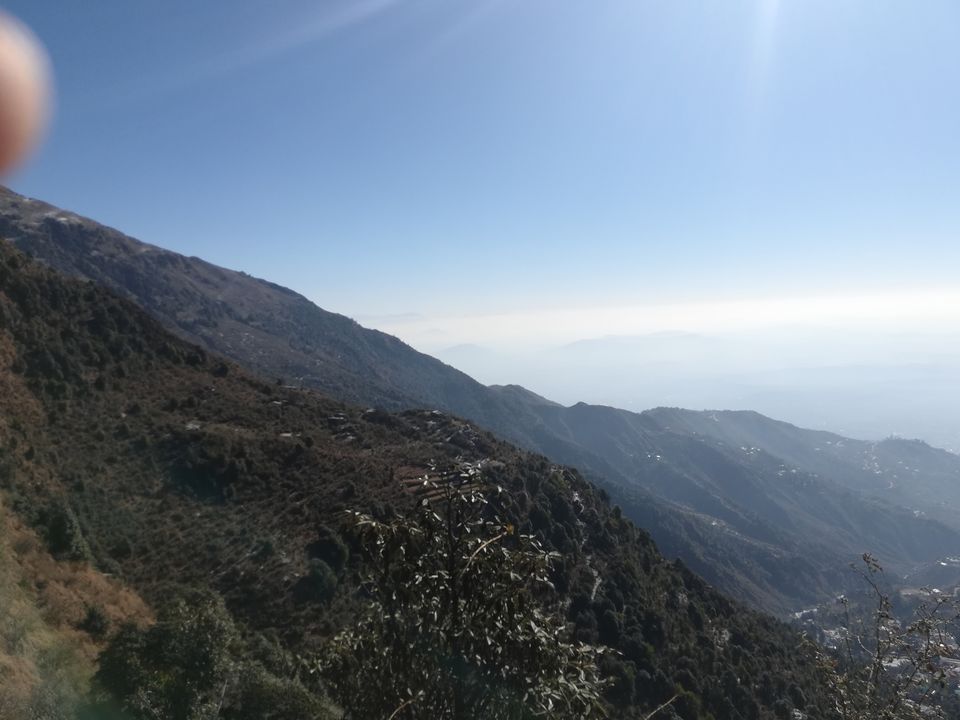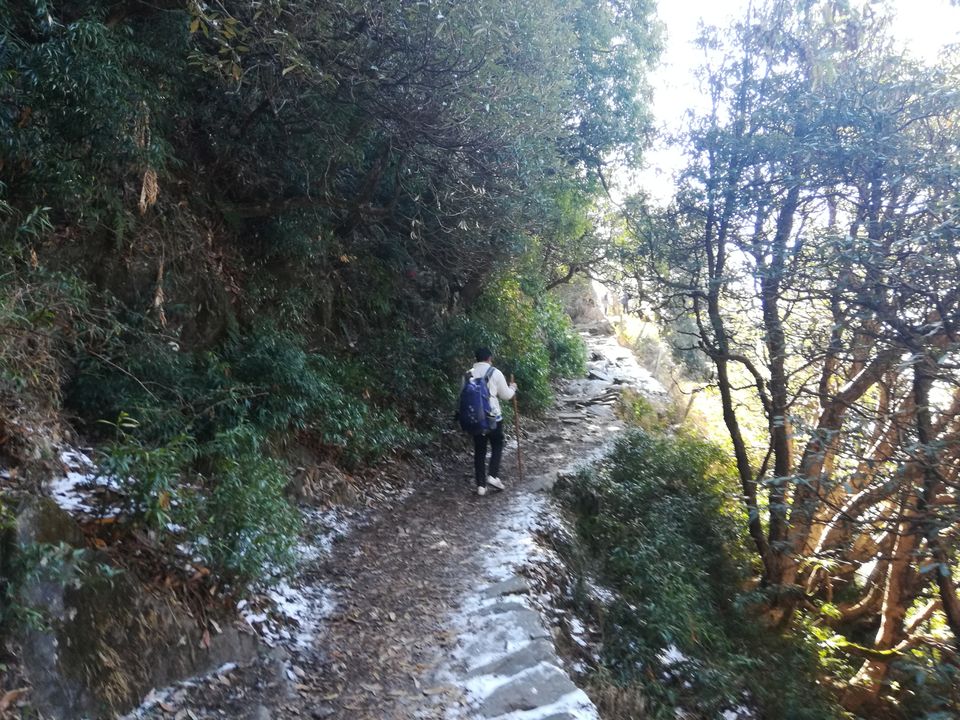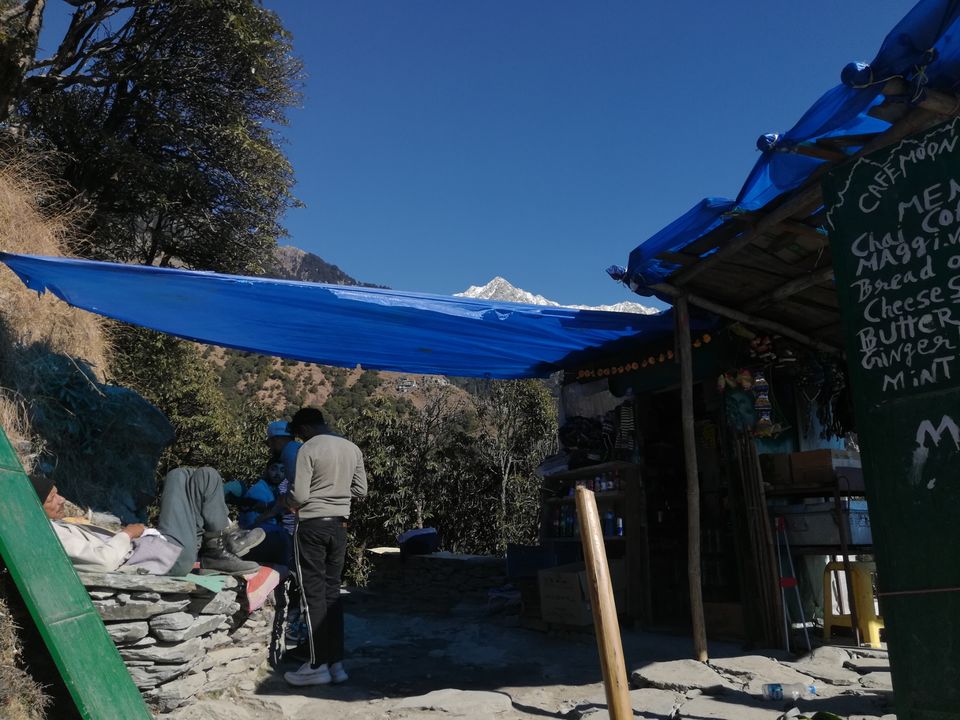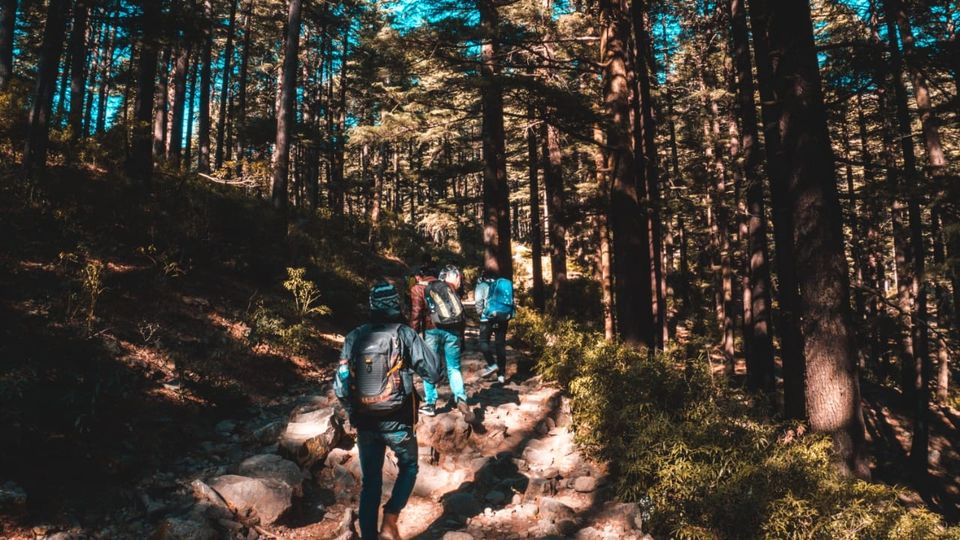 I was feeling really great and I just kept on running on the trek.. Way ahead from my group, I was wearing 2 jackets but then I removed both of them and played my favoruite KSHMR track and then i ran.. Dancing on the beat feeling energetic and watching the great view at every point.. The clouds were below us and it was like i was walking above the clouds.
We reached the half point of the trek called magic View and it was really a magical view from there.. We ate maggi there.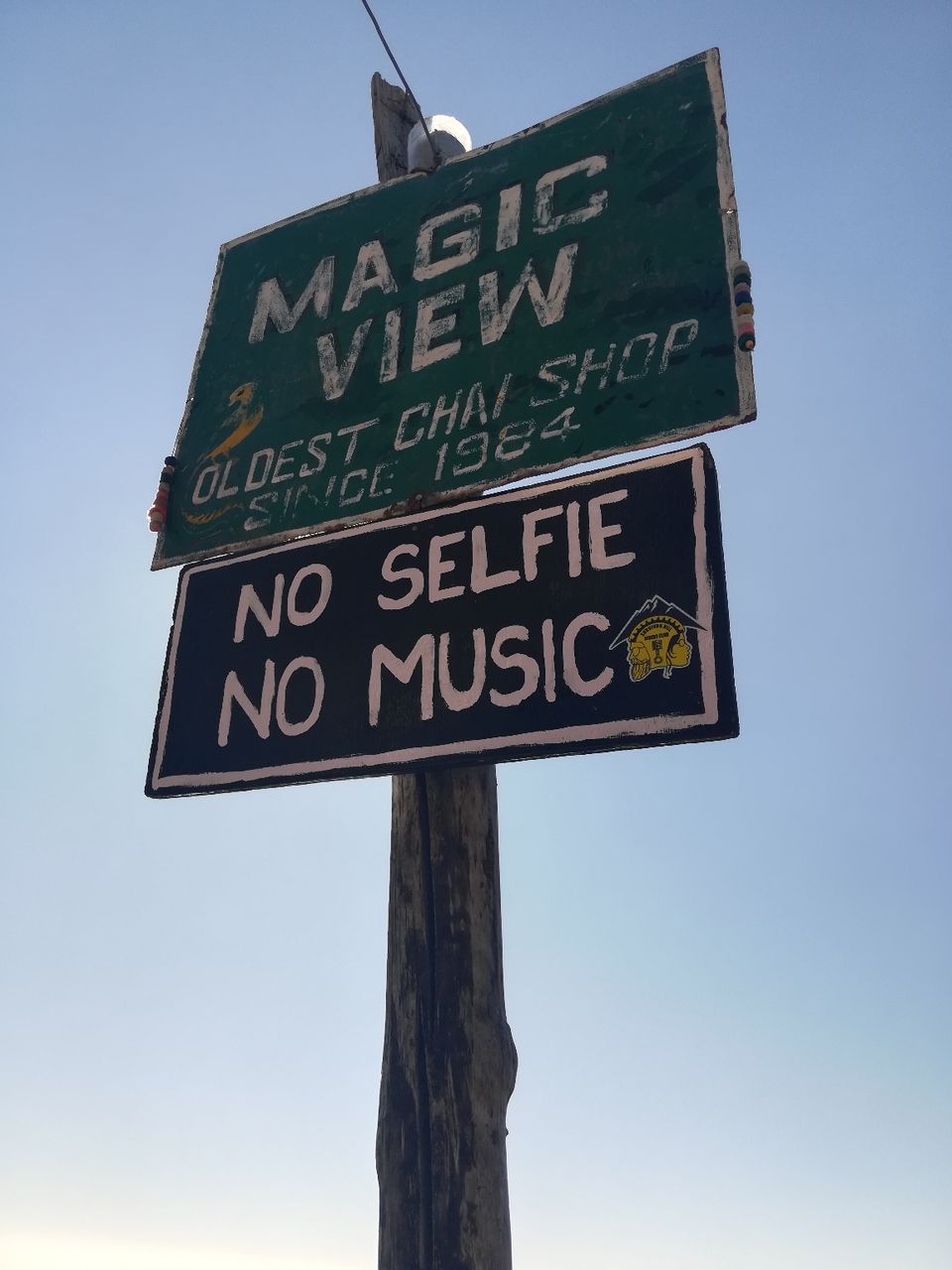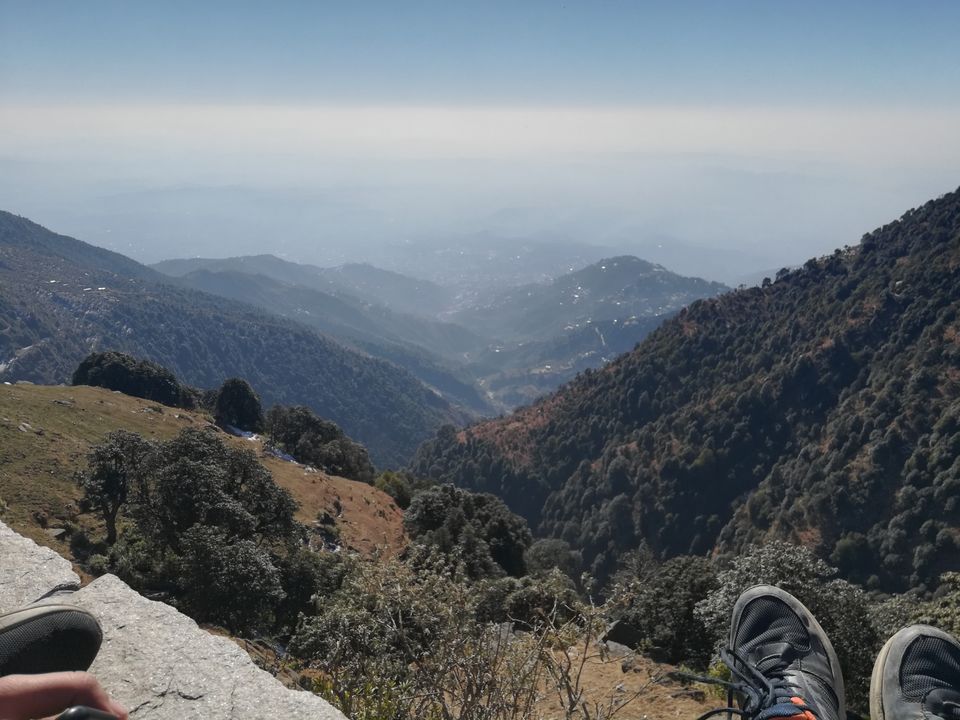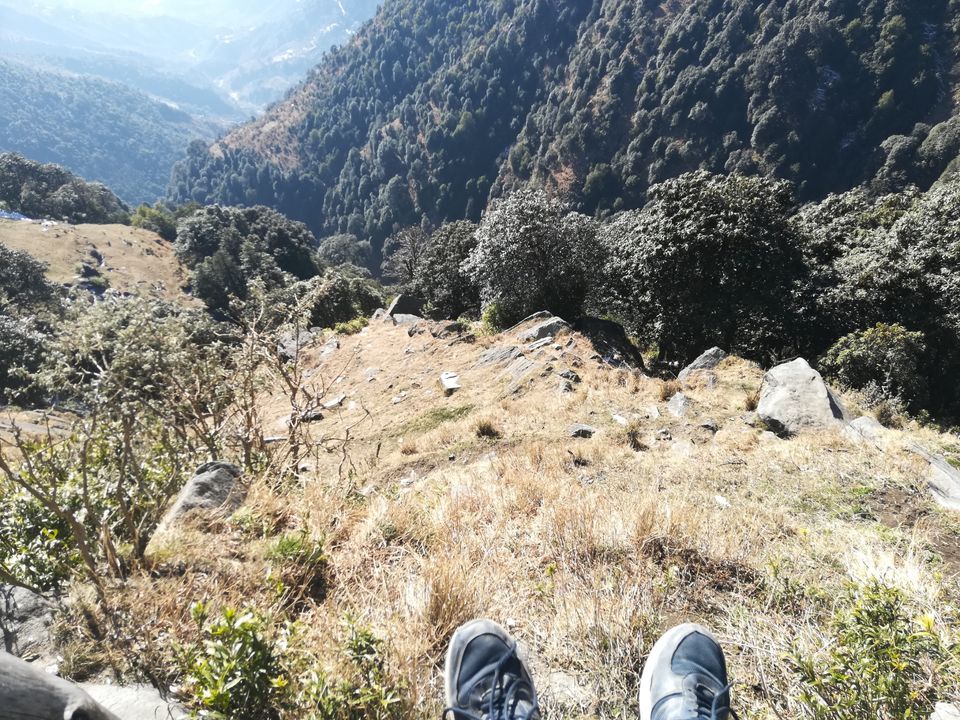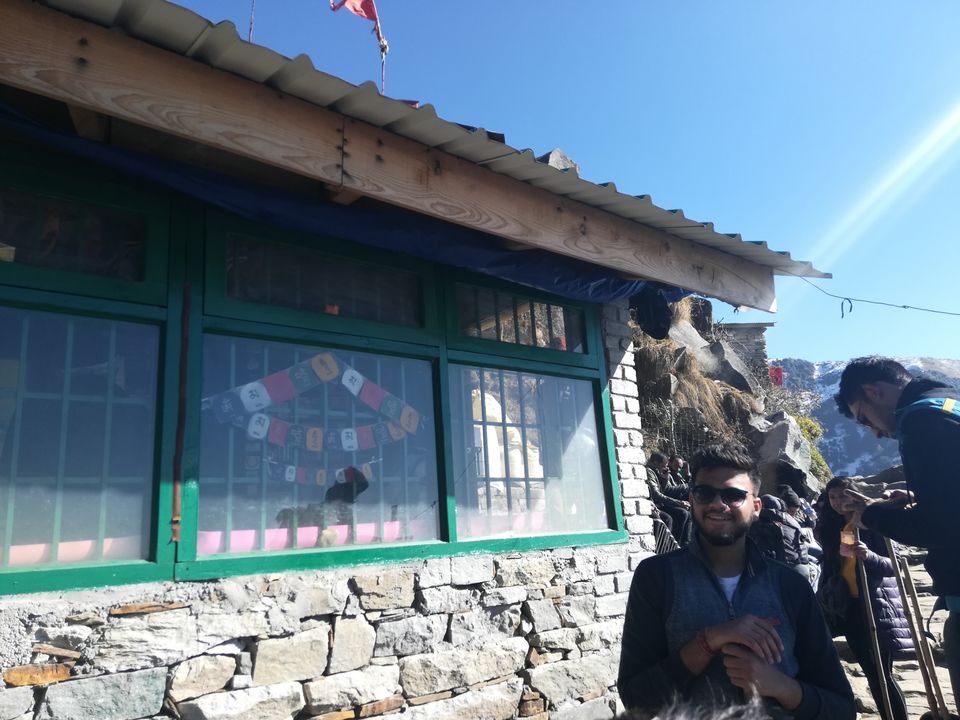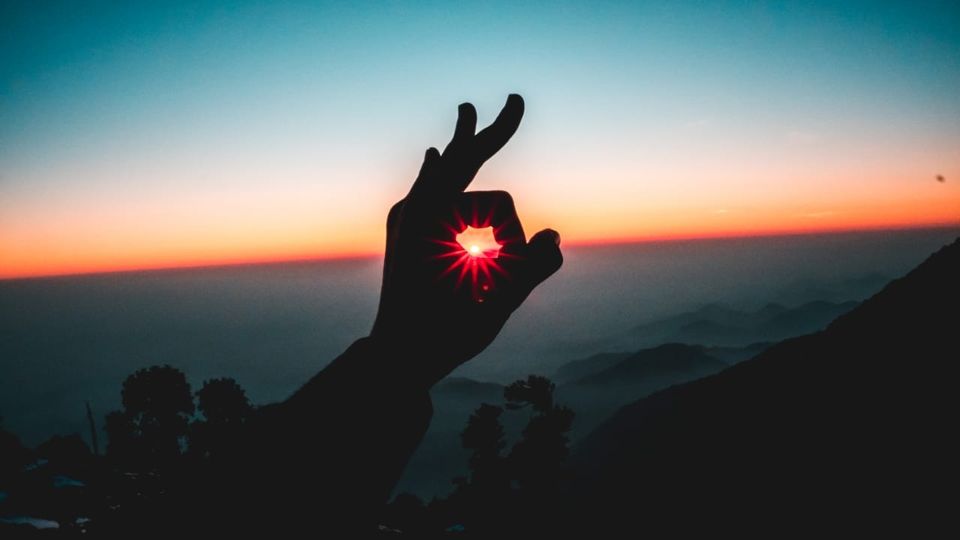 Trekking for around 4 hour we reached our destination.. And let me tell you, the first view from that place of the snow  mountains was just unbelievable.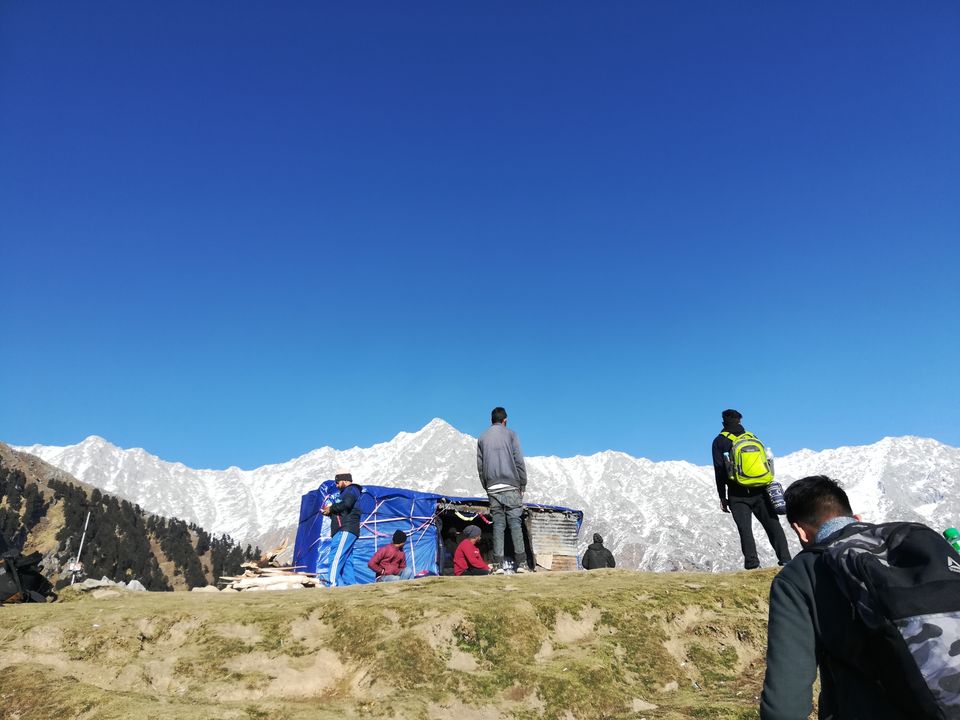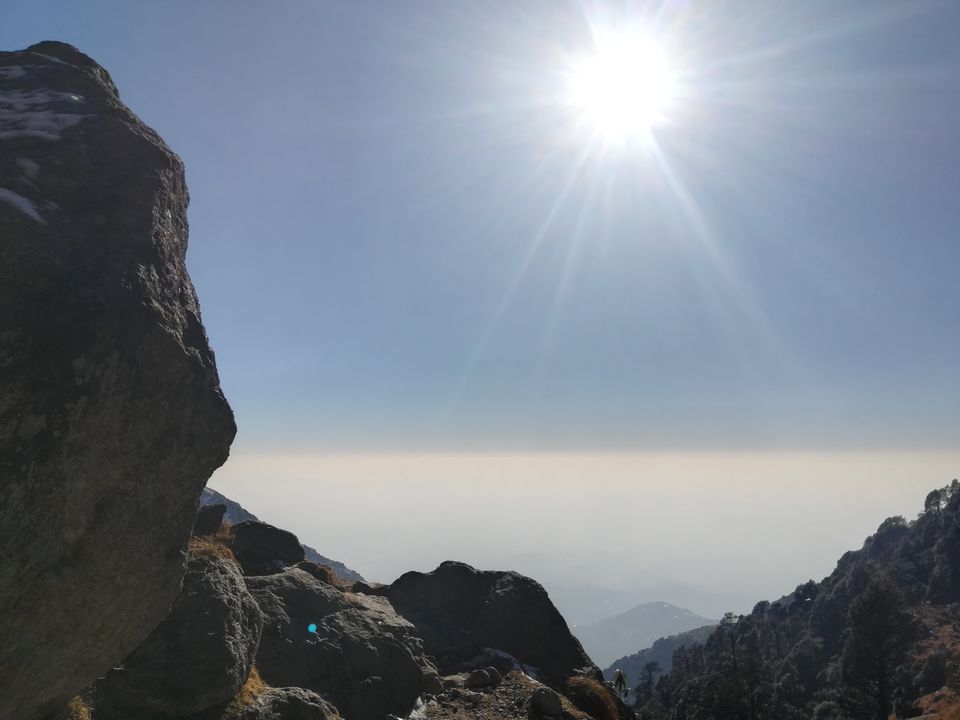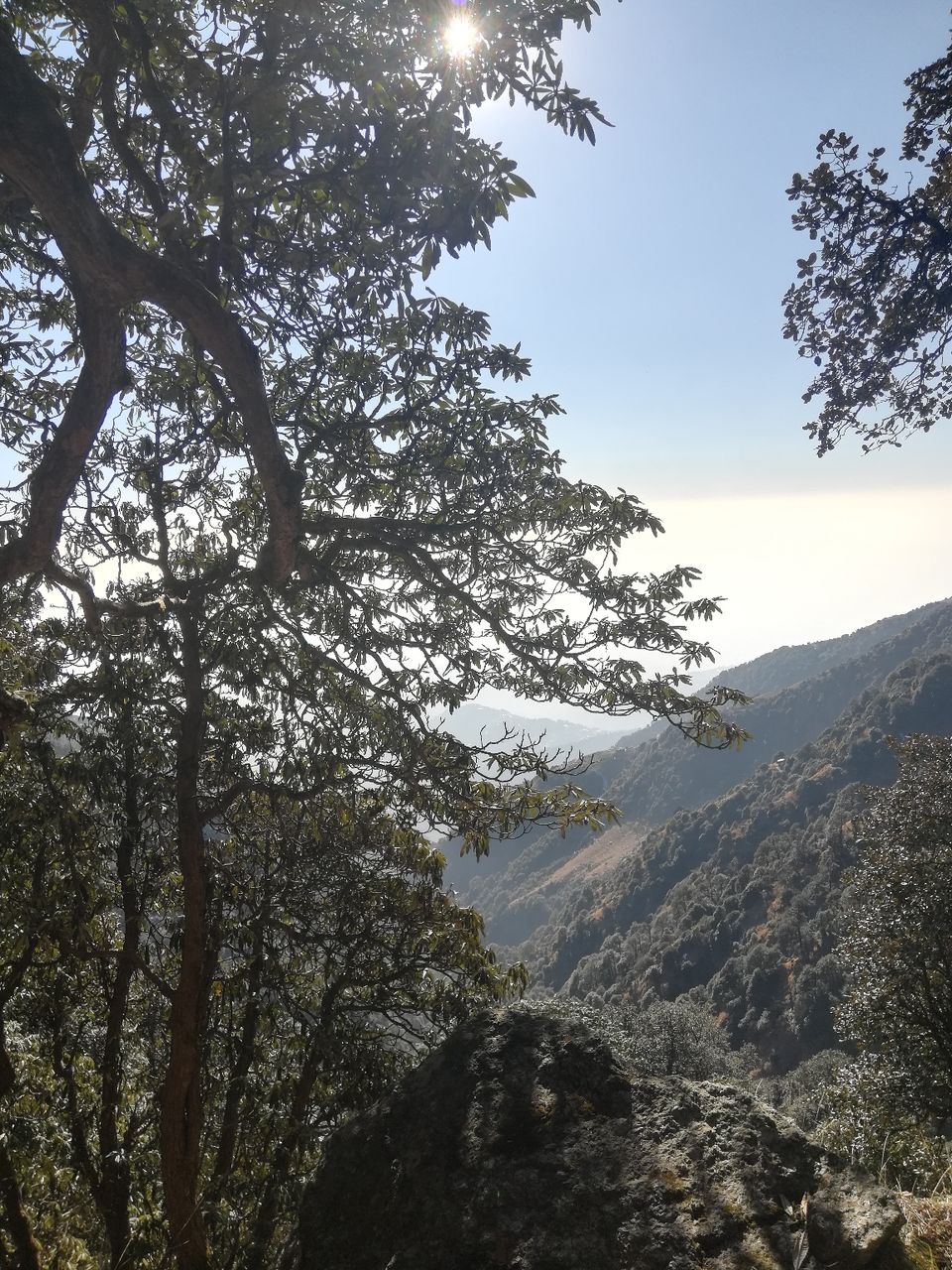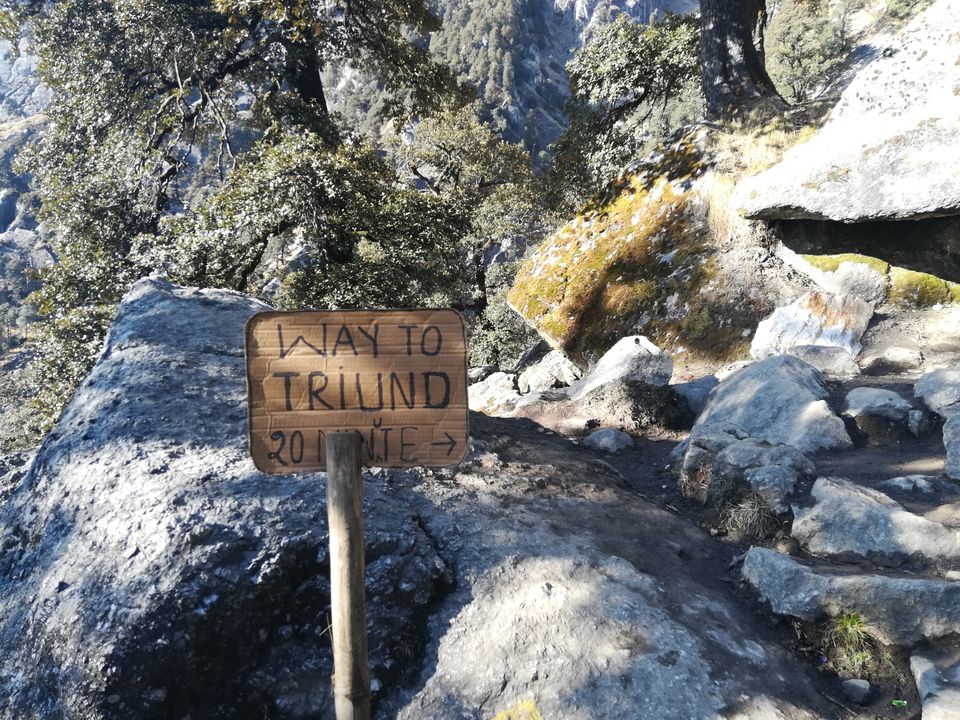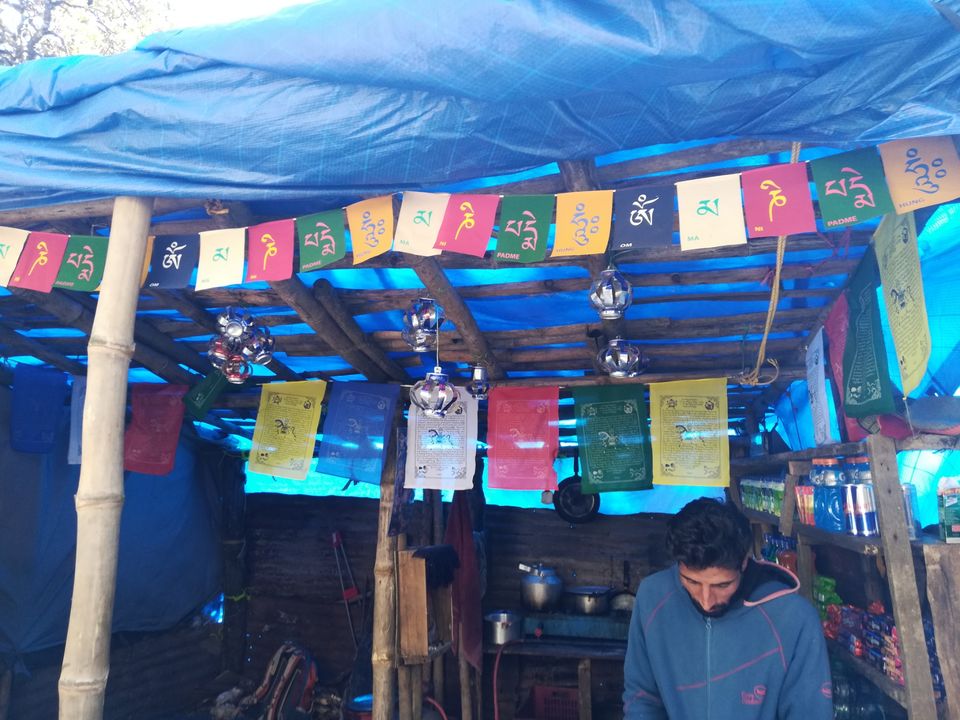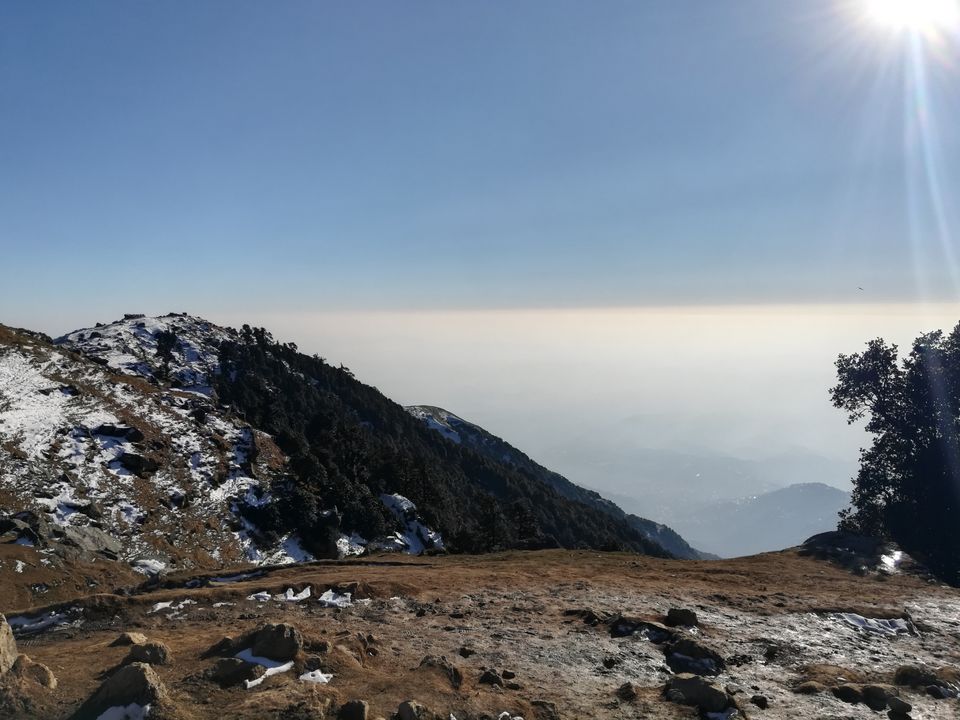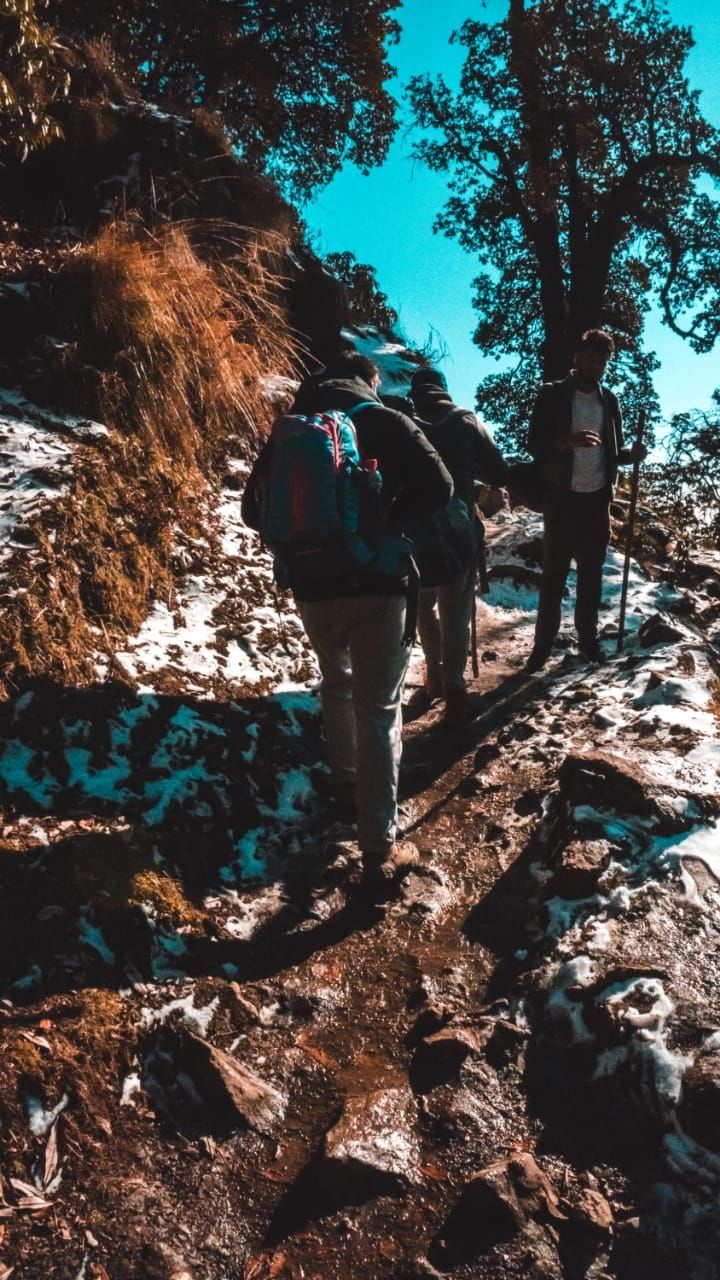 then we went on to find our camp and unpacked there, and then for some time I took my boat speakers and sat at the very end of the mountain listening to a song which was really soothing and best fit for that beautiful place..
I sat there till the sunset and then watched the sunset from there and clicked some picture with the sun.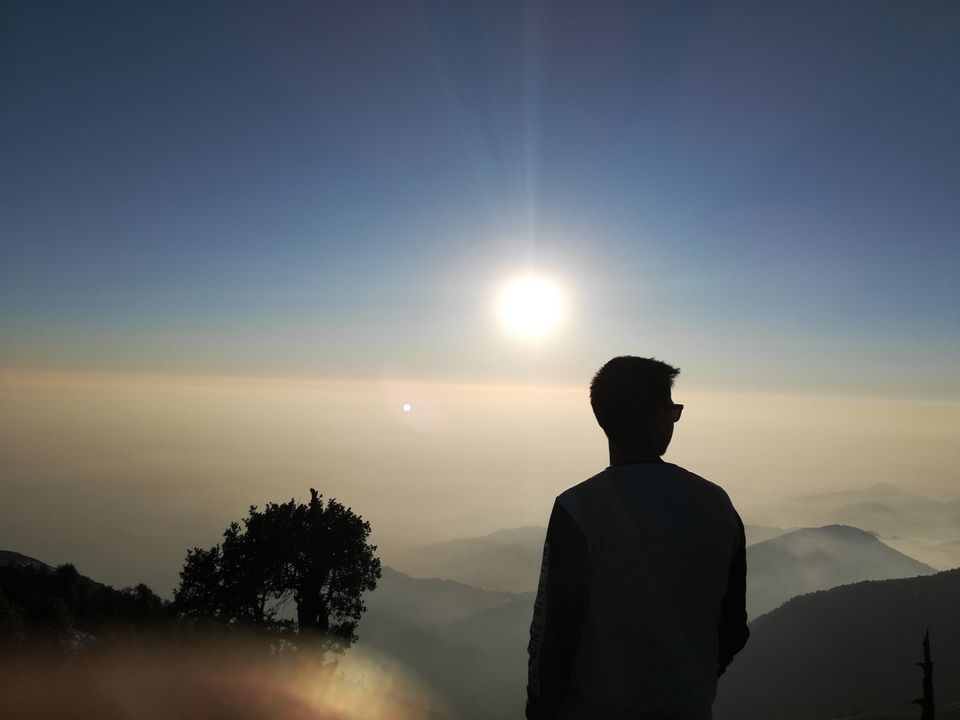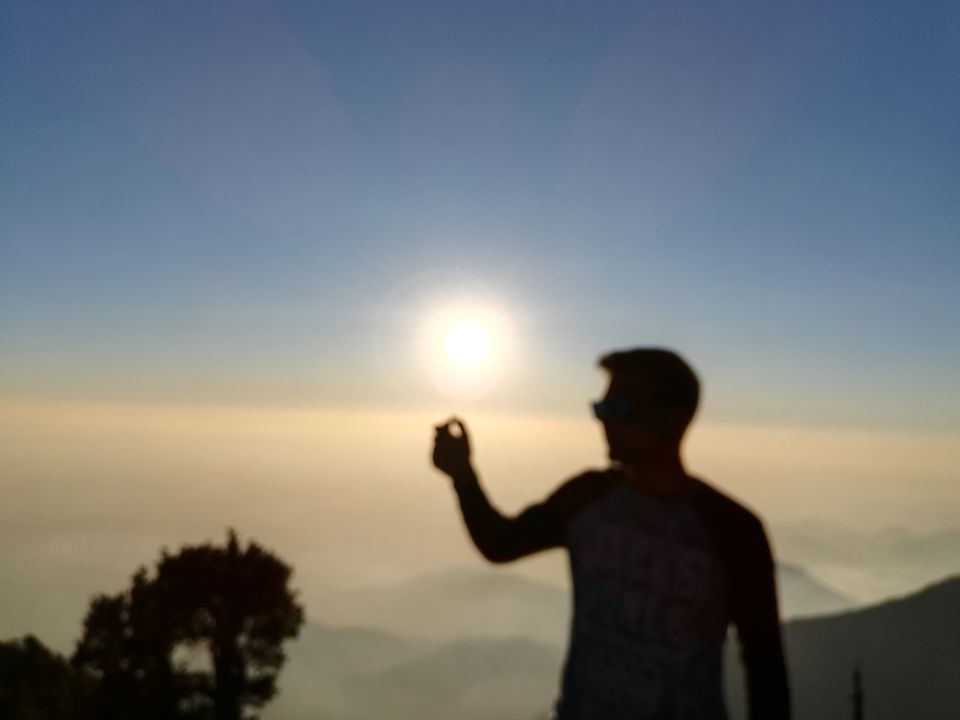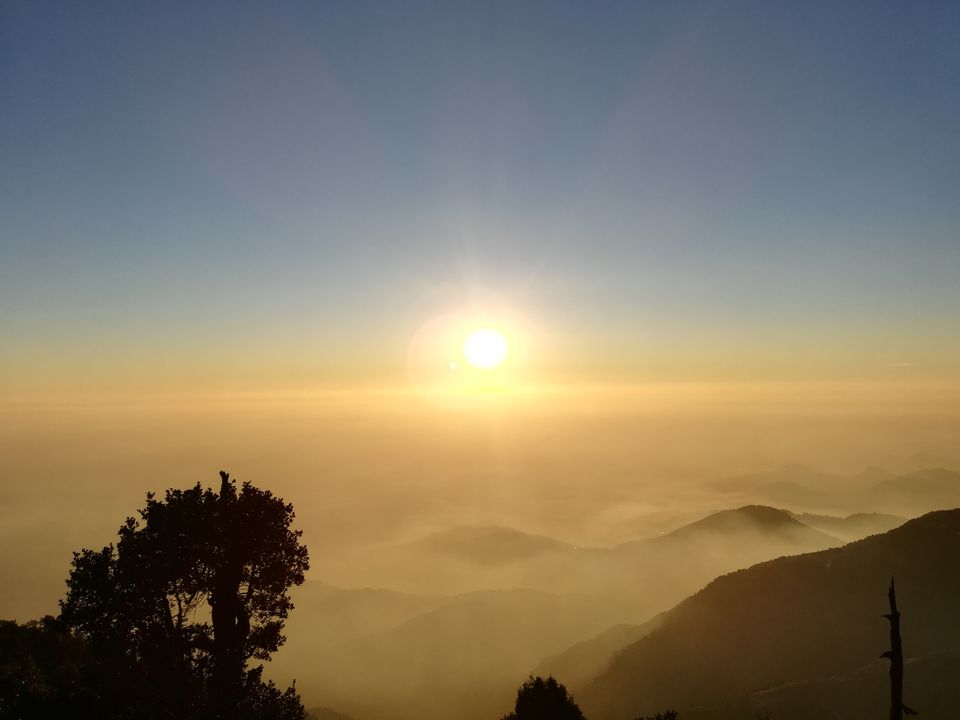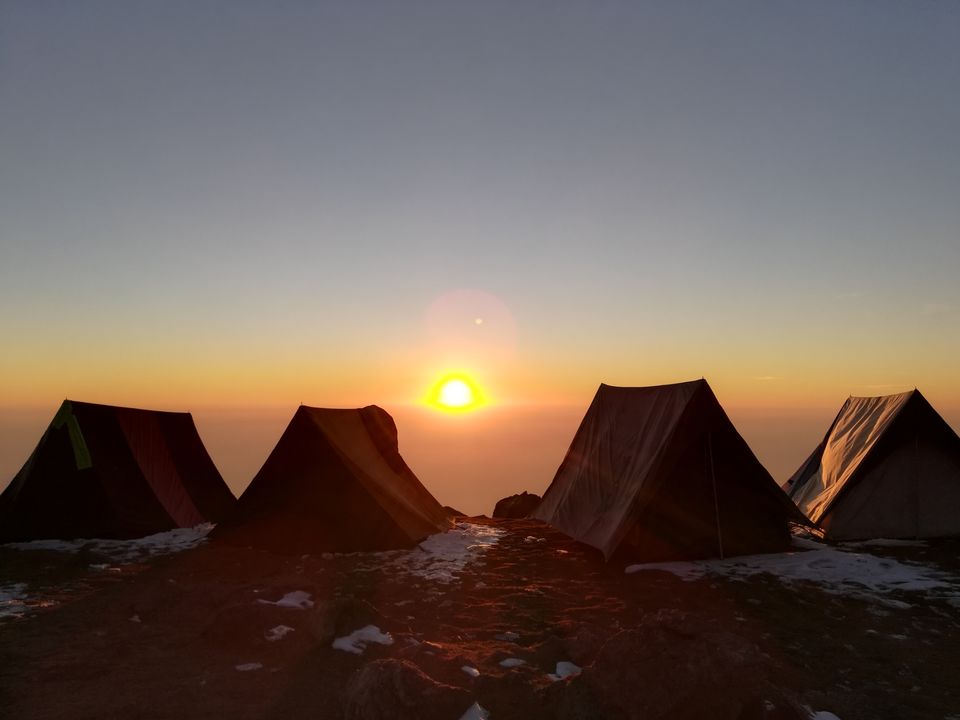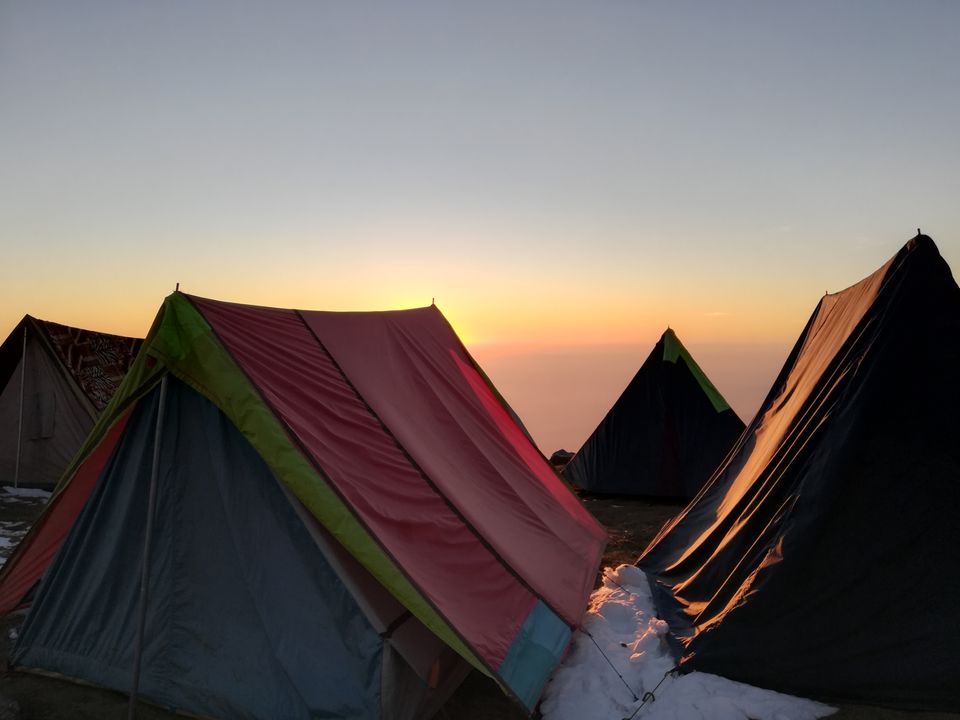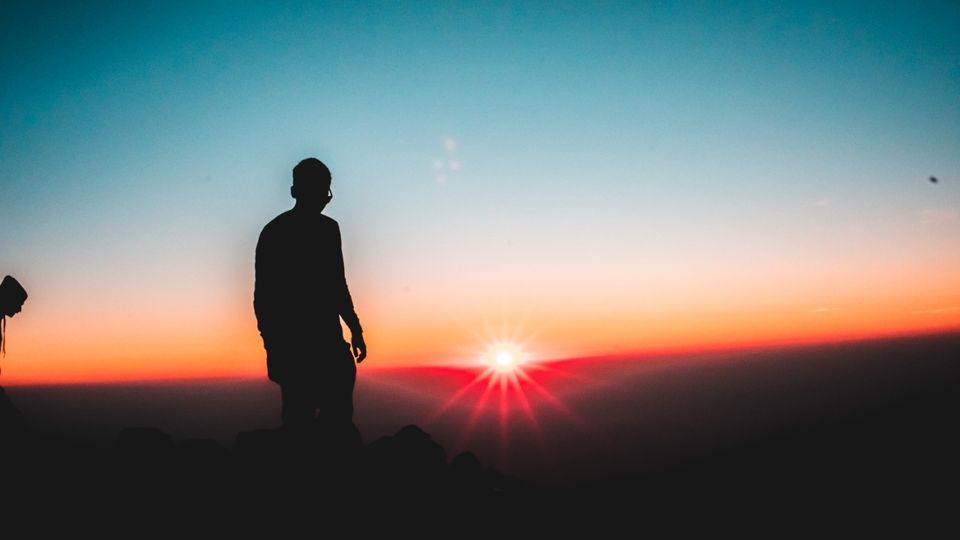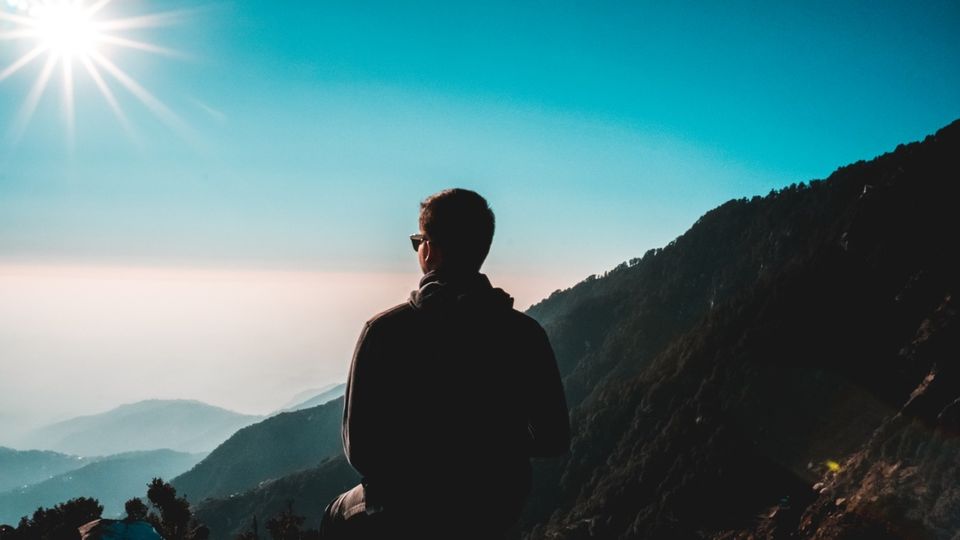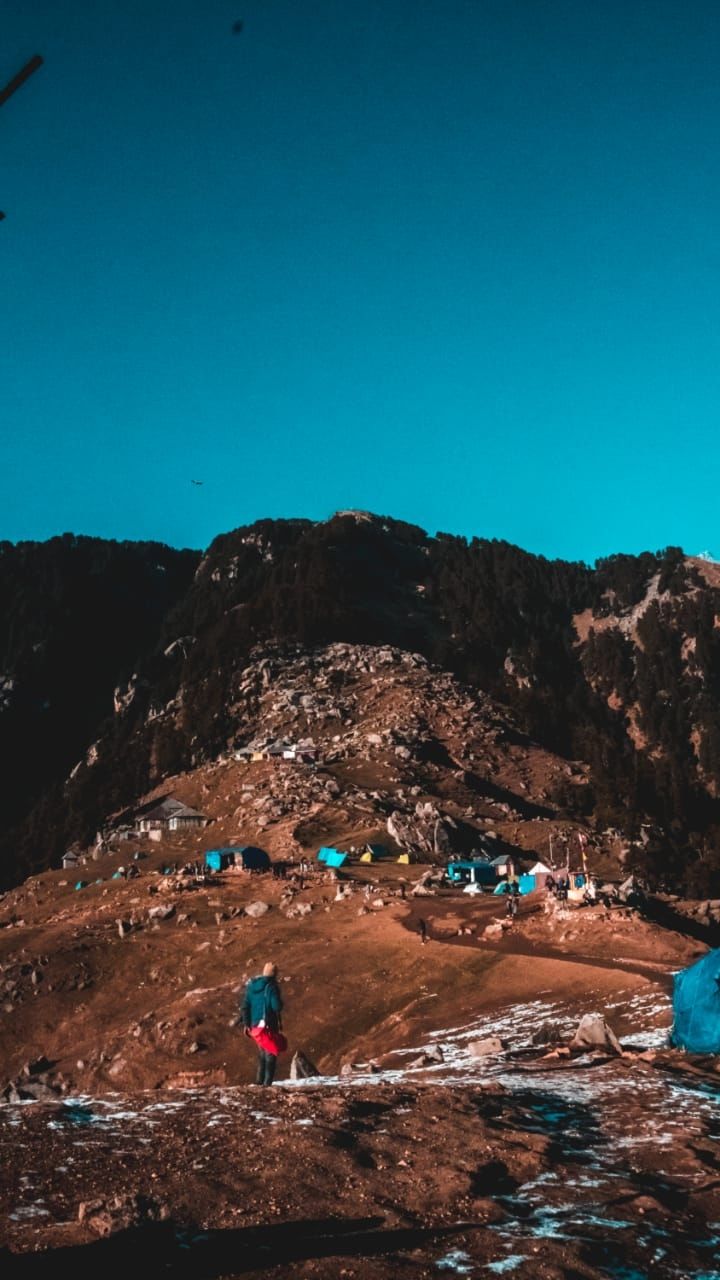 At around 7 o'clock the guide told us that the food was ready and we ate the food.. After that they started a camp fire.. At first nobody was talking to each other than a girl said let's play antakshri (sing songs) and I said yeah why not and then the game BEGAN .. Team 1 was of girls and team 2 of boys, then we kept on playing till the fire went out but nobody quit.. At the end the girl team consist of only 2 girls and boy team had 6 boys.. But then finally boys team won and then the celebration BEGAN.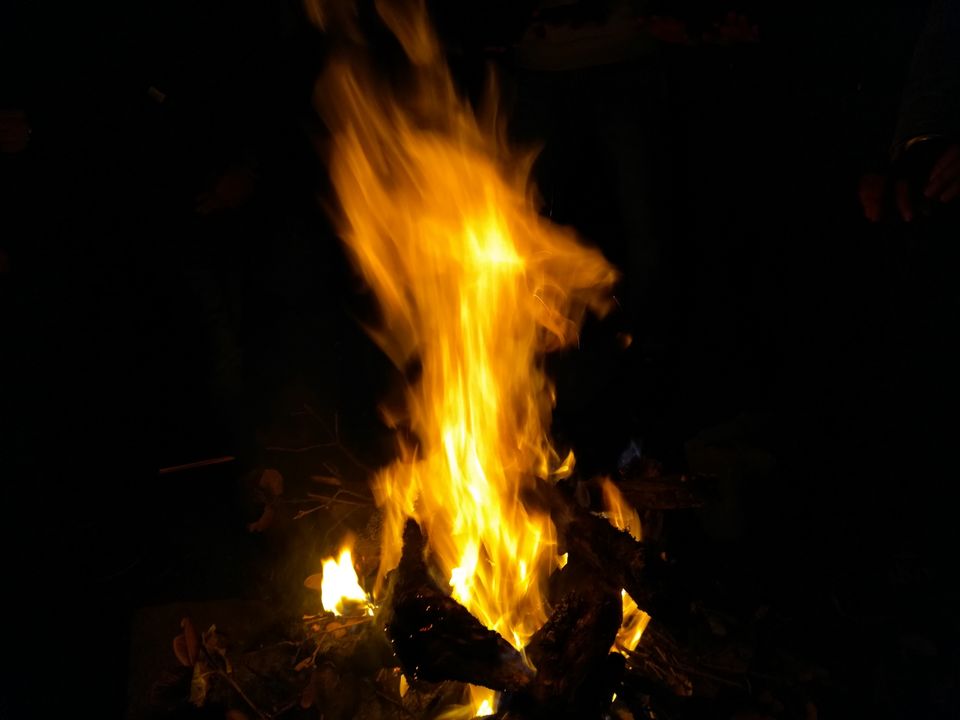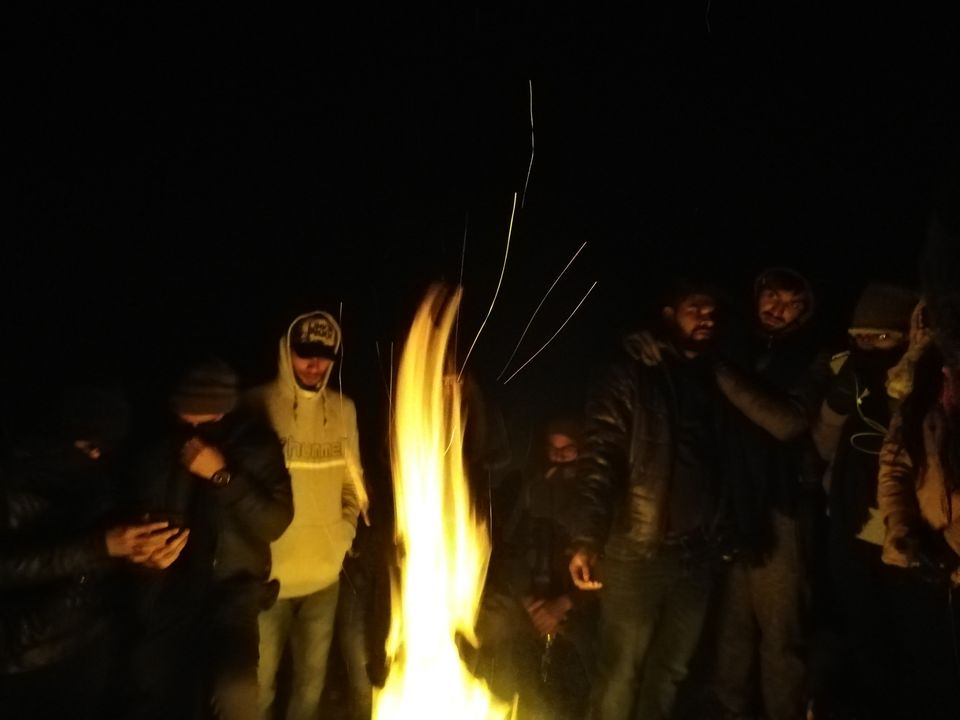 after that our guide started telling his ghostly encounters and some other stories..  At the end everyone starting telling their relationships stories and then funny stories and at 12 pm we went to our camps laughing and enjoying.
We woke up at 6 am to view the sunrise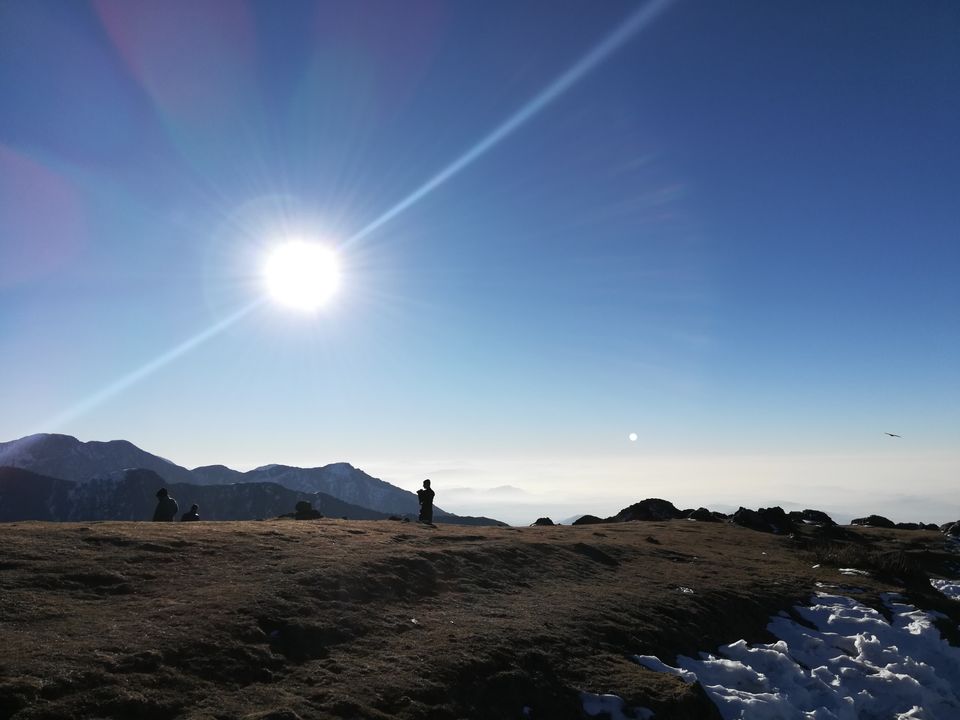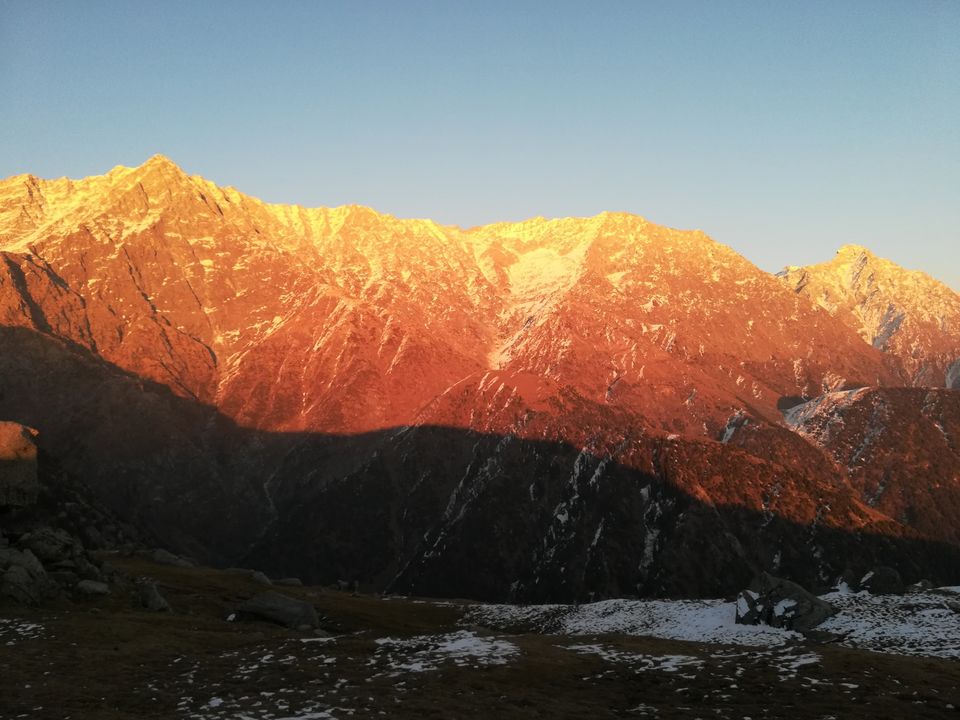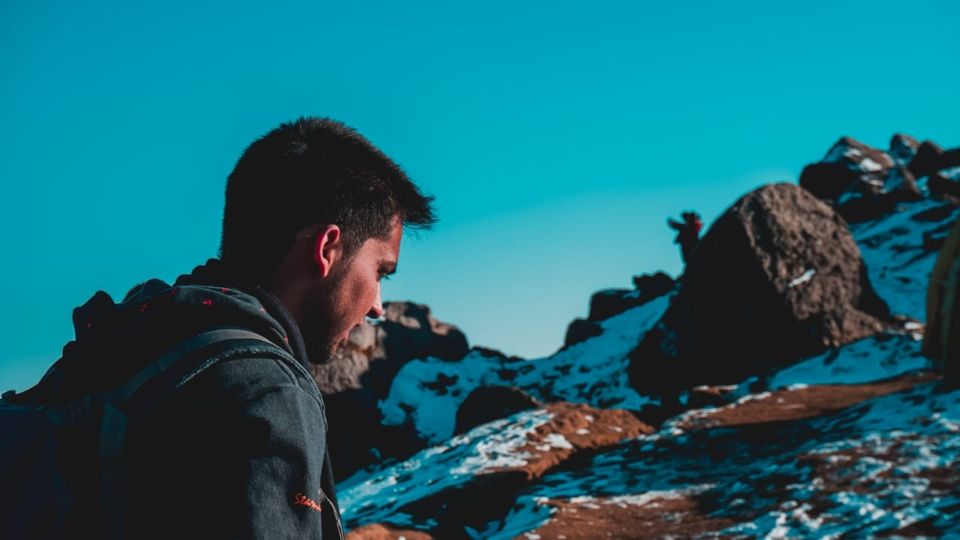 we watched the sunrise and then after that at 10 am we starting trekking downhill and reached the starting point at around 2 pm.. Our bus for haridwar was at 3:30 pm from dharamshala so we booked a cab to Dharamshala and reached at time there..
Finally our trip ended next morning at 4:00 A.M