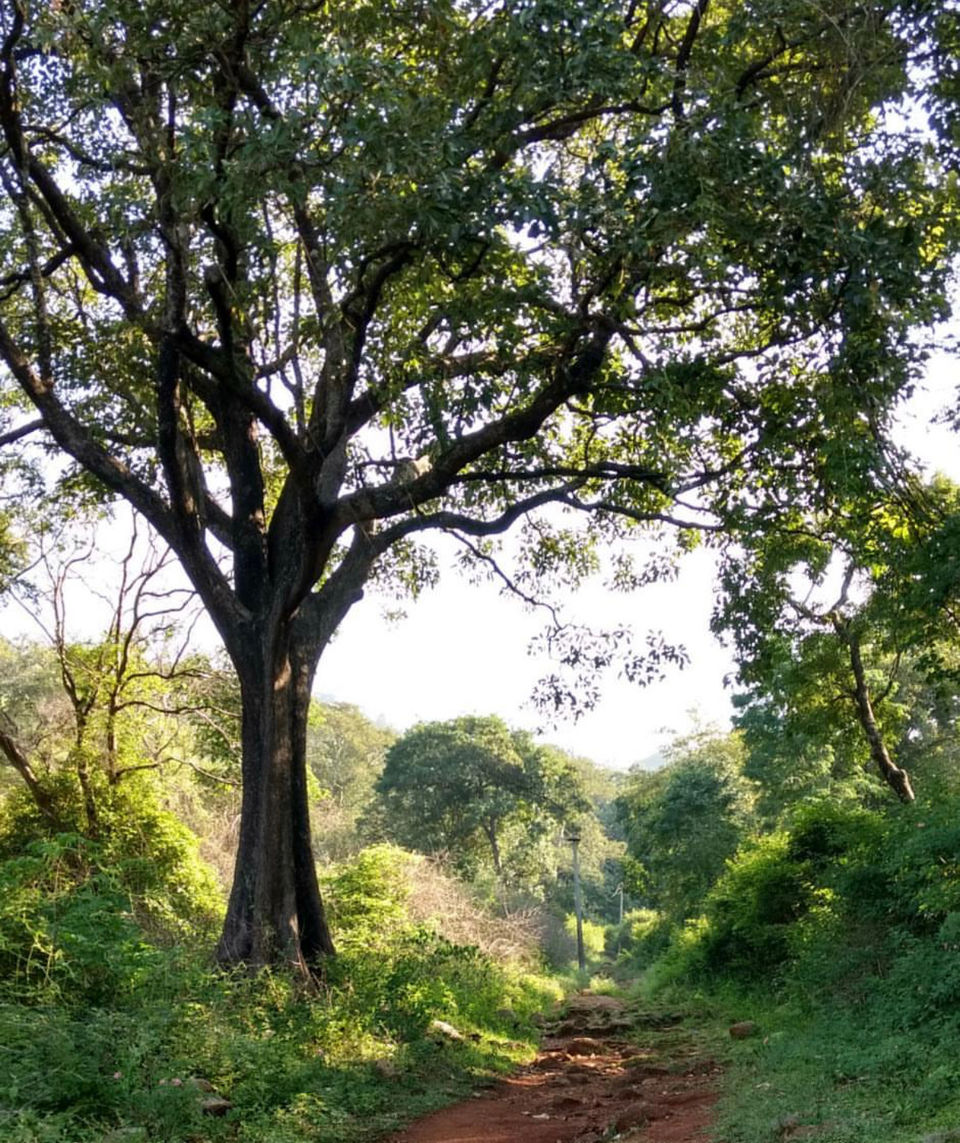 Yelagiri is a small village in Tamil Nadu. It doesn't boast of much. There is not much to do in Yelagiri. However if you love trekking and crave a peaceful holiday away from crowded tourist destinations, you should head here. The nearest railway station is Jollarpettai. From here you can get a bus, autorickshaw or a taxi to Yelagiri.
We reached Jollarpettai on an October evening and took an auto to Yelagiri. There was nothing to do in Yelagiri at night so we had a sumptous dinner and relaxed in our resort (Kings Park Resort). Next day we woke up before sunrise and chose one of the trekking trails out of quite a few. Yelagiri is primarily a trekking destination so don't miss out on it. There were beautiful vistas at every twist and turn of our trek. At the hill top there was a small temple with a beautiful panoramic view of surrounding hills and valleys. The sun was up by now. We spent some time at the hill-top soaking up the sun and clicking a lot of photos. On our way down we had fresh spiced guavas because we were hungry by now. When we reached our resort after 2-3 hours of trekking, hot aloo parathas were ready for us. There were hardly any guests at the resort and the caretaker's wife cooked food in her own kitchen and we could demand anything we wanted. We had asked for homemade aloo parathas before leaving in the morning and they delivered.
Full and rested, we took a shower and headed to the village to explore what else Yelagiri had to offer. It turned out this was a very small village with hardly any development or commercialisation. We went boating at the local lake. Except this lake, there were no other tourist points. There was a paintball arena near the lake. So we went for it. That was quite fun. Realizing that there is nothing else to do, we headed back to the resort. Rest of our trip we spent at the resort. The resort was quite big. We explored the gardens, played table tennis and badminton, ate a lot and basically had a great time. Next morning we left for Jollarpettai to catch a train back to Chennai. All in all it was a great trip, relaxing and fun.