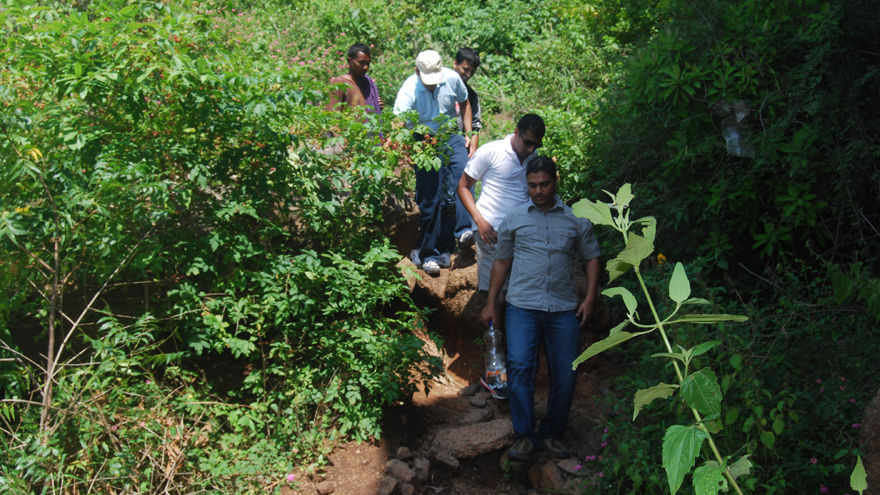 Ramnagar is the best stop for the trekking in Bangalore. Adventure nest team conduct trekking and day outing in Ramnagar.In the last few years the popularity of the area grew considerably as people from all around the world discovered the majestic beauty of this location. We can say that this is one of the best corporate team outing locations in India and an incredibly popular adventure spot near Bangalore. Ramnagar is the desired destination for trekking and rock climbing. Ramnagar is also referred as silk town for its vast silk market. It is one of the best corporate team outing spot.
When it comes to adventure activities or some adrenaline rush, people look for options in the northern part of the country, especially Himalayas. However, Deccan platue and southern part of the country also boasts a lot of about rugged hills and valleys where trekking and adventure activities are possible.
Event Details
Ramnagar is one of the best trekking areas around Bangalore and attracts adventure junkies throughout the year. It is one of the chart topping place for trekking and rock climbing.
11:00 PM: Reach Ramanagara campsite (base).
11:15 PM: Brief about the activities conducted, Warm up and get ready for the adventure activities.
11:30 PM: Start the adventure activities – Night Rappelling, Night Trekking, Campfire after reaching the hilltop, Tented Accommodation.
06:30 AM: Witness the beauty of dawn and descend down the hill.
08:00 AM: Head to Ramanagara base, freshen up and have breakfast. Breakfast includes: Idly, Vada, Bread, Omlet, Kesari bath, Tea & Coffee (Item can be altered based on your request).
08:30 AM: Head back to Bangalore.
10:30 Am: Reach Bangalore.
Packages Details
• Break fast
• Activites
Night Rapelling
Night trekking
Campfire
• Tented Accomadation
• Transfortation
• Services tax-15%
Things to Every one Carry Out
1. Sun Cap
2. Napkins
3. Sun Screen lotion
4. Slippers
5. Water Bottle
Need more information before providing the quotation.
1. No of People
2. Departure Location
3. No of Days
4. Age group of team members
Website : http://www.adventurenest.com/ramanagara-night-trekking.php
Mobile Number : 9901474929