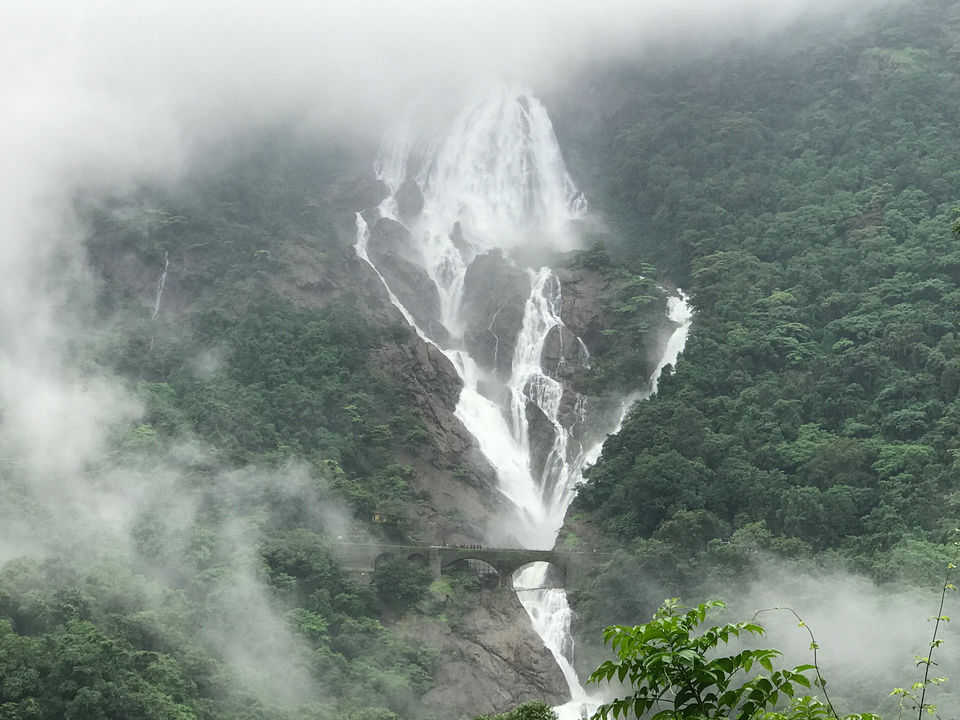 Many of us would have seen this waterfall in movie Chennai express but there is much more to it when one treks.
It's quite an interesting & unusual trek , best during the rainy season .
When I boarded Goa express from Pune didn't know this trek going to be like a spy mission ????- Getting down at a railway station at midnight,
quietly walking down the railway tunnel in a torch light(cautious of any train coming through) until one could hear the sound of waterfall .
Excitement multiplied and wait starts for the sunrise to witness this magnificent waterfall. It's a milky white waterfall .
Trek further continued through railway line & forest trail finishing it in Goa !!
We went for Thai trek with a trekking group which package included sleeper train ticket of Goa express , escort during the trek ,breakfast & lunch .