Odisha has the largest number of tribes, constitute an impressive of 24 percent of the total population of the state with 62 different tribal communities mainly inhabit the eastern Ghats hill range, which runs in the north-south direction and more than half of their population is concerned in three districts of Koraput (undivided) Sundargarh and Mayurbhanj, most of the tribes are belief and worshiper of nature,
Many tribes, which includes Dunguria tribe, Desia tribe, Kuvi Kondha, Kutia Kondha, Gadhava, Mali, Paraja Rana Kondha, Lanjia Saura and most colorful groups of Bonda tribes which maintain, preserve their cultural festival dance and song with traditional their life style with pure and simple, each and every tribal communities have fixed days of their traditional colorful weekly market, you can buy their handicraft products directly from him,
Their profession involves the practice shifting cultivation or Podu Chasa, also known as slash and burn for this they select a plot of land and particularly on a mountain slope, slash down all the trees and bushes and burn them to ashes, spreading the ashes evenly over the land, they wait for the rains before planting their crops, due to cultivation for two or three seasons on one plot of land, the soil is depleted, so the tribal move on to other place, it is a way of life for them. There are cattle-breeders among the tribes, notably the Koya.
There are also simple artisans too like the Mohali and Loharas, who practice crafts of basket weaving and tool making. A sizable part of the tribal population of Orissa has moved to the mining and industrial belts of the state, notably the Santals, Munda, Oran and Ho. This has helped ease the pressure on smallholdings but in the process, tribal villages have been abandoned, traditional skills, land and other immovable assets have been lost because of adequate prosperity via jobs in mines and factories.
Explore and experience the real charm of colorful culture and tradition of tribal life with our tours in Odisha, this itinerary has been specially designed for special interest guests like anthropology scholars, photographer and normal guest,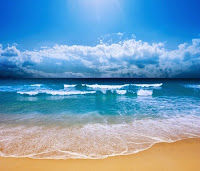 Morning after breakfast checkout and departure to Bhubaneswar to board the flight for your next destination,
For more details for tour booking & o ther facilities
So far as the price of hotel and transportation keep on changing, it is very difficult to give an exact price estimation online, as you may end up paying a very high price for a package which cost much less during date of your travel, therefore. I would request you to send in details of date of your tour time, number of persons and transportation which you need so that i can send you a exact tour price for you, Have A pleasure Journey,
Looking forward your mail...... With Best Regards,
Debasis (Tour Reservation)