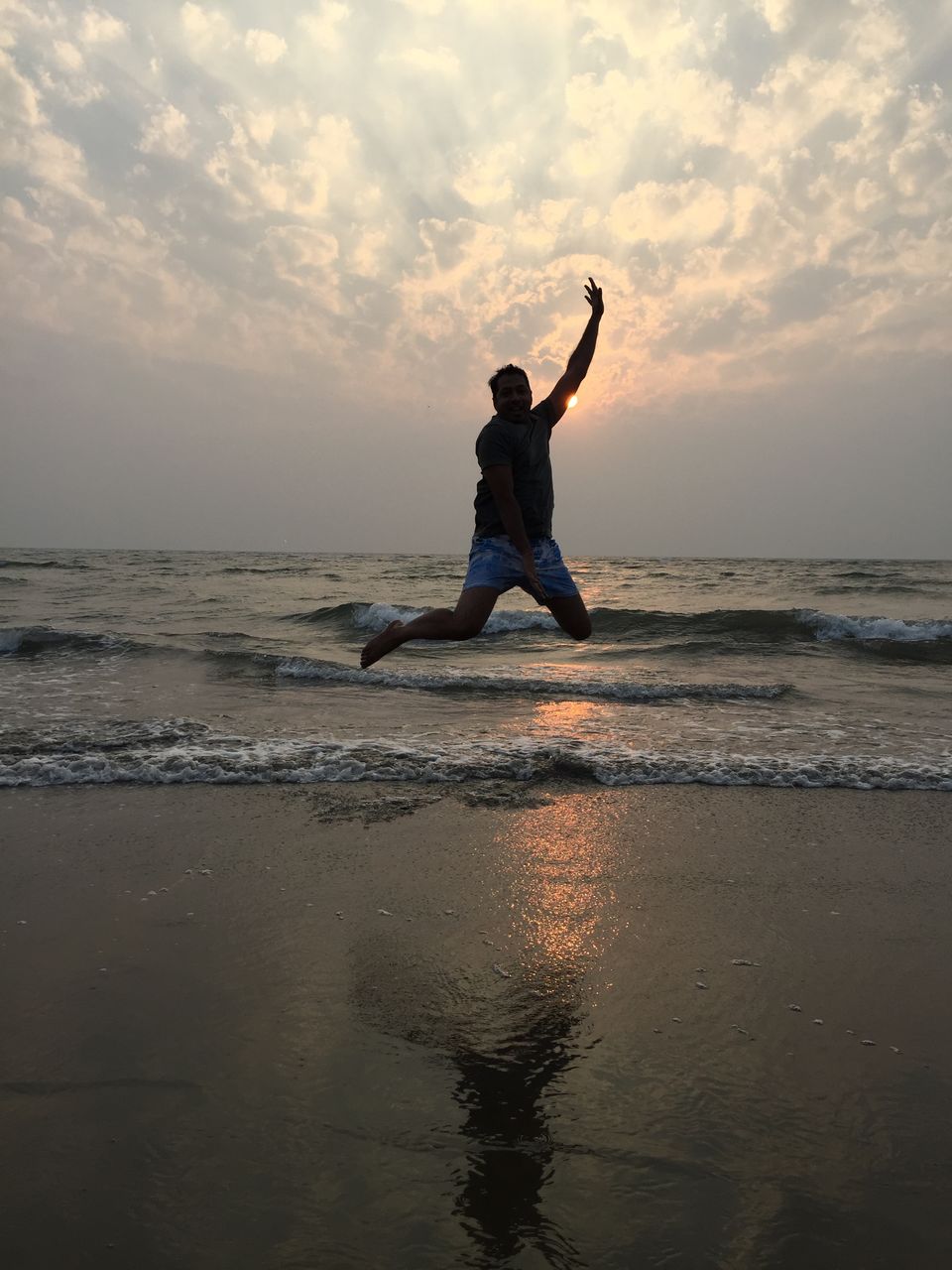 Sometimes aggressive travel plans need to be put to rest so that you can soak yourself in the moment and do some soul searching.Such travels are food and energy for the nomadic mind.Myself and my husband managed to put aside the hurries of our lives for a week and engage ourselves for a trip to Morjim beach in North Goa.
We took a pre-booked flight from New Delhi to Goa which took around 2 hours and we got a chance to witness a beautiful sunrise as we took an early morning flight. The sunrise is even more glorious when seen through the window of the plane.
We had planned stay only at a resort very near to the Morjim beach and had thought of travelling to the other nearby beaches by a scooty. So we had breakfast in the morning and went for a relaxing stroll on the Morjim beach.Mid November being the start of the peak season for Goa , the beach was not much crowded.The fresh breeze from the sea elevates the mood and the roaring shore culls you for a hug.We stayed for an hour on the beach and lay down basking in the sun burring all the worries of the world in the sand.
A typical daily routine for the 4 days stay in morjim was a simple mantra we adopted to immerse ourselves in the rustic life of a carefree small town.We used to wake early morning go to the beach for a run .The waking up with the sun on the beach teaches a person to simplify the things.After spending few hours by the beach we used to go for breakfast , walk around the town.
On the third day of our stay we rented a scooter which is easily available in Morjim and we roamed to the nearby beaches of Anjuna, Vegator , Ashvem and Ozran. We also happen to indulge in the serendipity of water sports and a boat cruize.
It was indeed an enriching experience we returned from the trip only to plan for the next one.As the life is too short to hold the plans of travel and it is a sin not to execute a planned travel!!