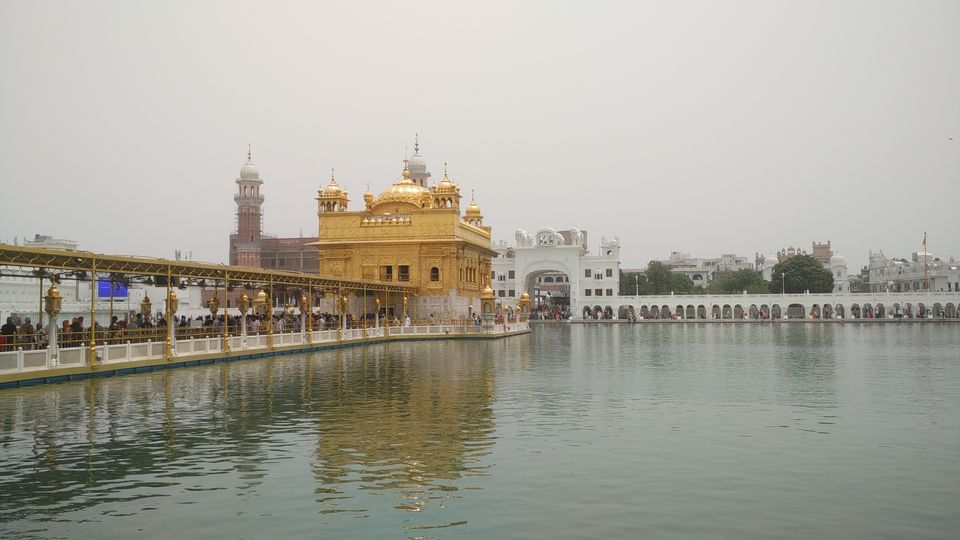 We boarded our train from Jaipur junction railway station, train was on right time of 20:10 (Ajmer-Amritsar Express), and the journey began. We were travelling in General compartments as it was a sudden plan so we didn't get reserved seats, but no sadness as we got seat to sit. We were actually very excited that tomorrow we will be visiting the famous golden temple, jallianwala bagh, wagah border and many more historic places. As it was a short duration trip because from Amritsar we had planned to go to Haridwar and then to Hrishikesh and then Mathura. So we had planned it in such a way that we travel more in night, which ultimately gives us the whole day to explore the places ( and we were saving our money by not staying in hotels, smart ;p). So the next day on 6th of june 2017 we reached Amritsar around eleven O' clock in the morning. As we came out of the station, we hired a taxi to reach to Golden Temple for 15Rs. each.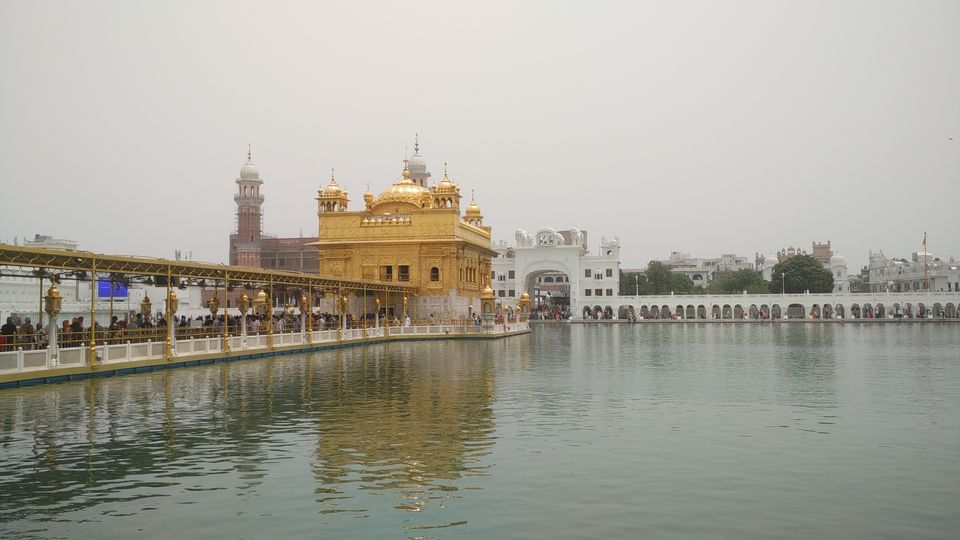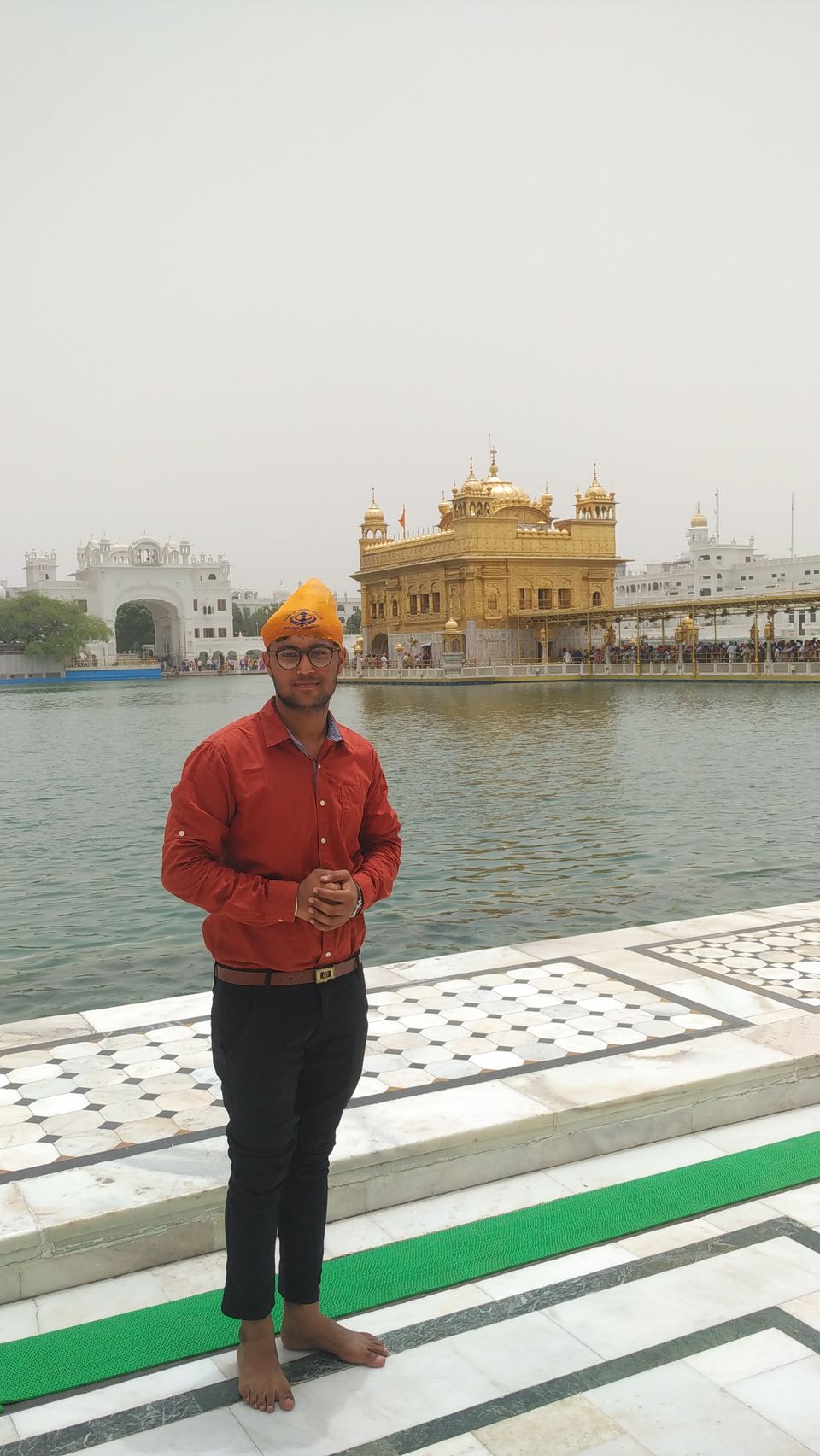 As we reached golden temple vicinity we got to know that there is dharamshala I don't remember the name exactly but it was a unique dharamshala only had toilets and bathrooms in it and was completely free to use and I have to add it the cleanliness there was outstanding even so many people but still it was very clean. It is at a mere 30 to 40 meter walking distance from golden temple. After getting fresh-n-up, we finally visited the historic and famous Golden Temple (Darbaar saahib) and I cant describe you the feeling i had when i was seeing that golden beauty. After darshan we had our lunch in golden temple's world famous 'Lungur' which feeds more than a lac people daily of different castes and religions.
As we came out of Golden Temple at a very short walking distance there was the historic 'Jallianwala Bagh'. The entry for jallianwala bagh at that time was completely free of cost.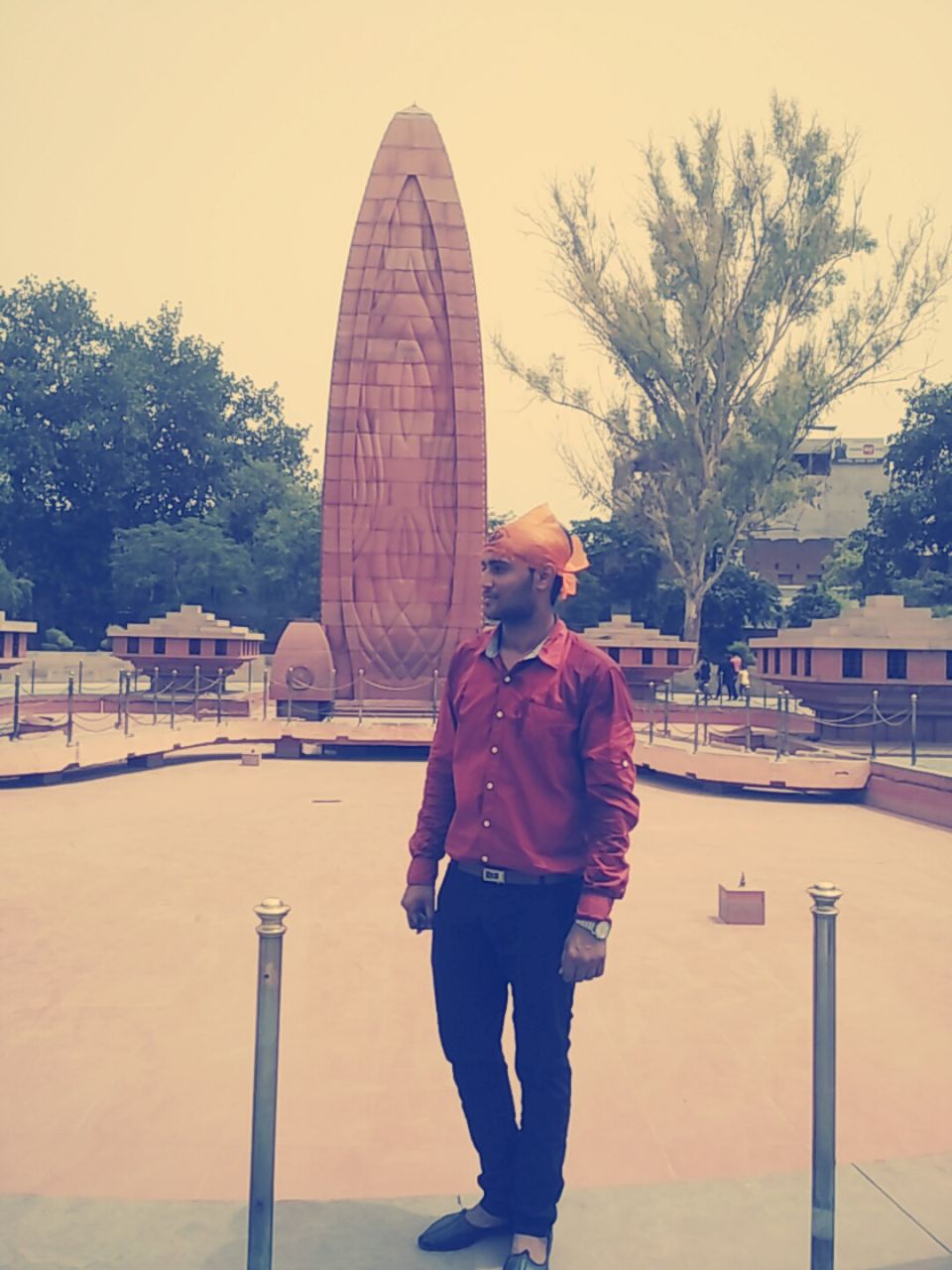 At this place, I felt for the very first time in my life that how much our freedom fighters have done for our independence, how much we have sacrificed for this Great nation.
As we came out of the 'Jallianwala bagh' the time was around 3 O' clock in the afternoon. Then we took an shared taxi for Wagah border which charged us around 45-50 Rs. per person one way. (Do take care of time while visiting because the parade ceremony starts around 4 or 4:30pm and if you are late there are chances that the stadium would be full and you have to enjoy it from outside, through the big screen). The environment there at Wagah is always very patriotic and exciting. As we entered the stadium I felt goosebumps because for the very first time I had seen Indo-Pak border, Soldiers(on duty) and such an awesome environment, though it was very hot as it was June. But still We felt so so proud that day to be an Indian, It was Great!!
Near the Wagah Border there is the Atari Railway Station from where runs the iconic 'Samjhauta Express'.
Afterwards we returned to the railway station en-route we saw the famous 'Khalsa college' where many of our celebrities, like 'Kapil Sharma' has studied. Then we had our dinner at an average restaurant near the railway station(I meant the food was average, not the famous amritsari food). It costed us around 140Rs. each.
So that was my experience in Amritsar, a great place to visit. Surely next time, I would be looking forward to have an amazing amritsari 'chhole kulche' and 'lassi' which I missed this time but if you are going please dont miss it.
This trip costed me very less as we traveled in General compartment from Jaipur to Amritsar (due to no availability seats in Sleeper). The rail fare (general) was around Rs.450 (return included) + taxi fare from Station to GT Rs.30(return included)+ taxi fare from GT to WB Rs.100 (return included) + food +other expenses.
Thanks for reading I hope you liked it in the next one I would be sharing my experience from Haridwar.