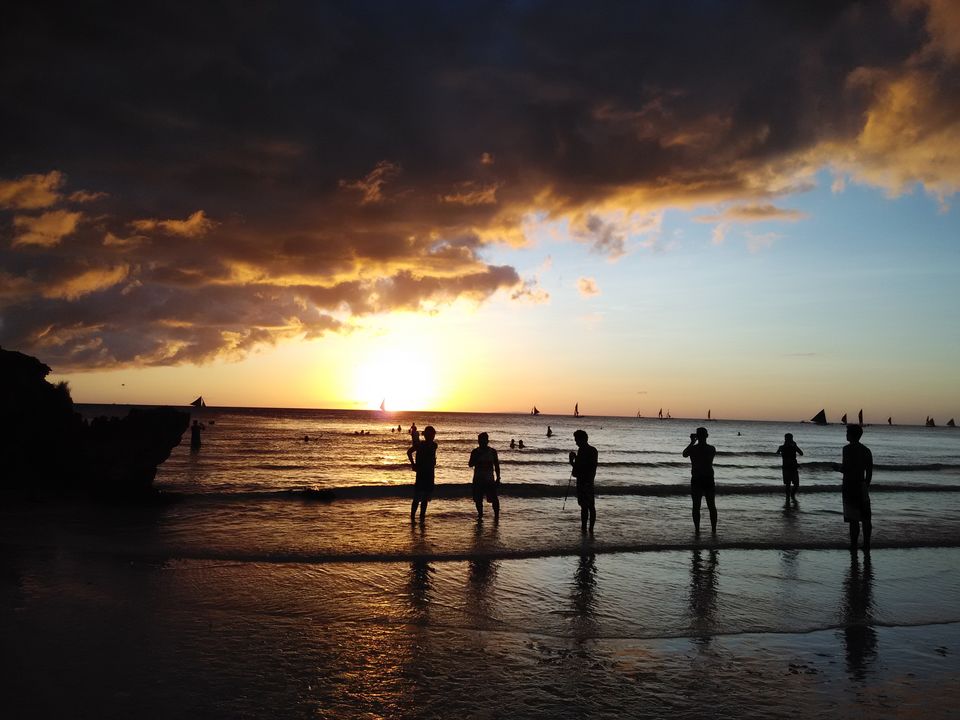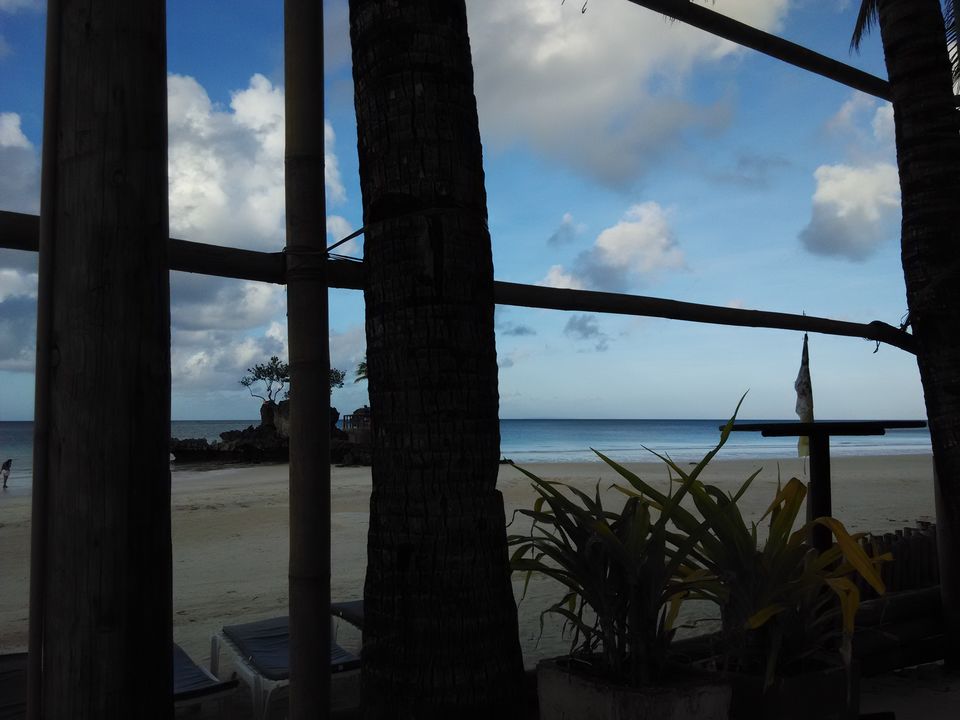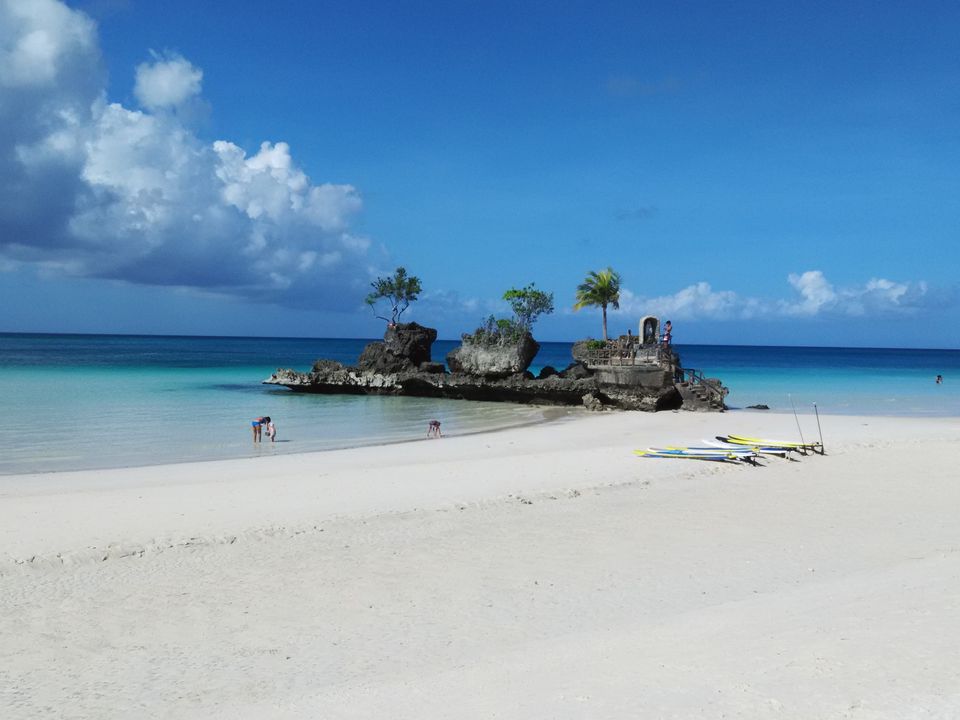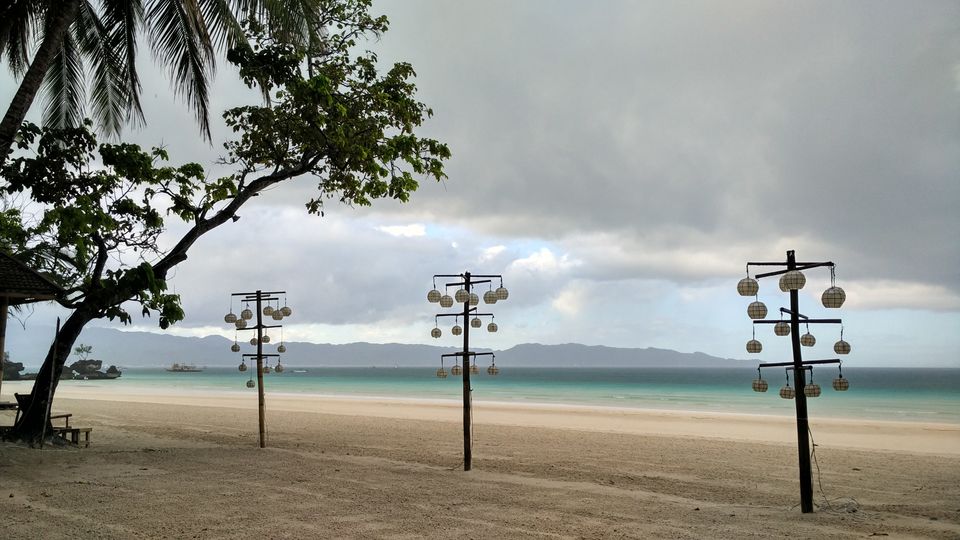 Boracay is the most celebrated place in Philippines. It's the Goa of India, Bali of Indonesia, Phuket of Thailand or Sihanoukville of Cambodia. After visited all these, I can say nothing can beat the white sands of Boracay. This attracts all kind of people from all over the world including from Philippines. What makes this tiny island unique is the white sand beach, which also makes it the Asia's best beach. So if you like beaches then you have to visit the white sand beaches if Philippines.
After the picturesque Bohol islands, we decided to go to Boracay. Again the problem with Philippines is the amount of time you have to spent reach. There is no flight to Boracay either from Tagbilaran or from Cebu, so we have no choice but to come to Manila. Now its better to fly directly to Boracay via Singapore or Kuala Lumpur. From Manila we took our next flight to Kalibo. But that's not how you reach Boracay. You have to take a cab to port, which takes around 2 hours. From port you have take a ferry which takes 20 mins, from where you take the cab or tuktuk to airport. There is another airport, Caticlan, which is much closes and you will save the 2 hour taxi ride. So if you can get the flight to Caticlan, that's the best option to reach. But do keep some buffer as Caticlan airport like other smaller airports has sunset restrictions, and can be a problem in case of flight delays.
Once you reach Boracay Island, you enter a different world. A world of with best beaches, best restaurants and cheapest cocktails you can imagine. The place has something to offer for everyone, whether you came for bachelor's party, honeymoon or just a vacation with family. It's always recommended to stay in the best resort as close to station 1 as possible.
Also the tiny island has lot to do. You can do paddle boat, sunset cruise, parasailing etc. on one side of the island, while it's perfect for kite surfing on the other side of the island. There are kite many surfing lessons which one can do if staying there for 4-5 days. Also visit the other isolated beaches like Puka shell beach which are just a couple of minutes away from station 1.
In short the party never ends on the island, and the island never sleeps. So when in Boracay, party as much as you can enjoy the Asia's best beaches.
There are direct flights from Singapore and Kuala Lumpur as well as from many places in China and Korea directly to Boracay. The place is very famous with Koreans, Japanese and Chinese tourists. Also it is not uncommon to see many from Europe and Americas as well.
Travelling around is easy with local tuktuk. Somehow renting a bike is very expensive in Boracay, I do not know why. When I was enquiring about renting bikes, the prices quoted were higher than the return flight from Manila. So there is no option but to take a tuktuk, which is quick and easy, but make sure you clearly agree to price and drop point before you get into one.
Don't miss the happy hours in Boracay, most of the hotels on the beach has extended happy hours where you always get buy 1 get 1 free offer on everything, from shakes to exotic cocktails. It's always a good fun to see the sunset with your favourite drink in hand. Boracay is a must visit, and beats every other places in south East Asia. Enjoy the beauty of this island to the fullest although reaching there might be expensive compared to Bali or Koh Samui. See the short video covering all beaches of Boracay island here https://www.youtube.com/watch?v=hPRmIcr37Q8. Ask me if you need any specific details.