It Was 1 Year Back When I had Visited Thailand . We stayed AT the Rambuttri Village Inn & Plaza In Rattanakosin neighborhood. We could literally walk everywhere, eg Wat Phra Kaew and Wat Pho. To famous Khaosan we had 6 min walk.
Those of you who were In Bangkok already, know that local food is unbeatable! We ate everything and everywhere.We liked soups from local vendors, lady owning the stand, took out a bowl, then she rinsed it in a water and wiped it with clothes. Afterwards she poured soup into it… taste? Unbeatable! The best Thai soup ever! We always try to eat in places locals eat. Watch out for roasted or fried bugs or spiders.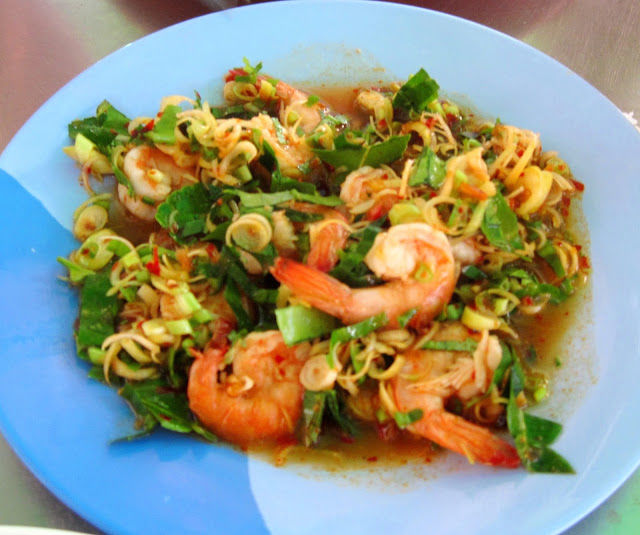 If you have a chance, stay in Bangkok for a weekend and see Chatuchak market. You will find everything there.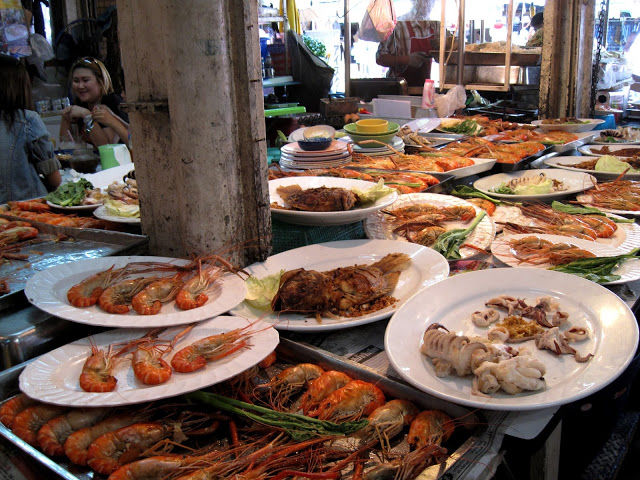 Must see In Bangkok are coupe of places: Wat Pho and all other temples. Close to the place you will find Wat Pho, temple with giant, gold Buddha. He is in sleeping, or actually maybe resting position. It is very long, around 46 metres and 15 m high. You can meet monks in the temple while meditating.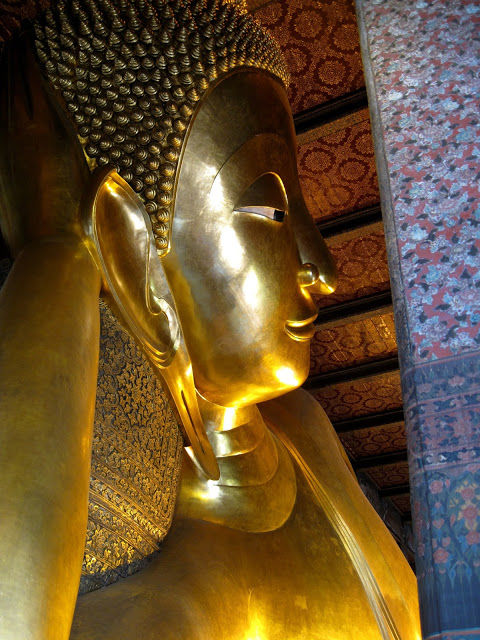 Grand Palace and Wat Phra Kaew – Palace is a must see In Bangkok. It is a huge complex of buildings. You will notice it even from long distance, it is surrounded by white walls and lots of crowds. As anywhere else, try getting to the palace early morning (otherwise you will face huge crowds of people). For the first time in my life, I saw such big number of people, literally pouring out of the exit, just like Amazon River :) . Make sure you take with you long sleeve clothes, otherwise you will not be allowed to sightsee the palace.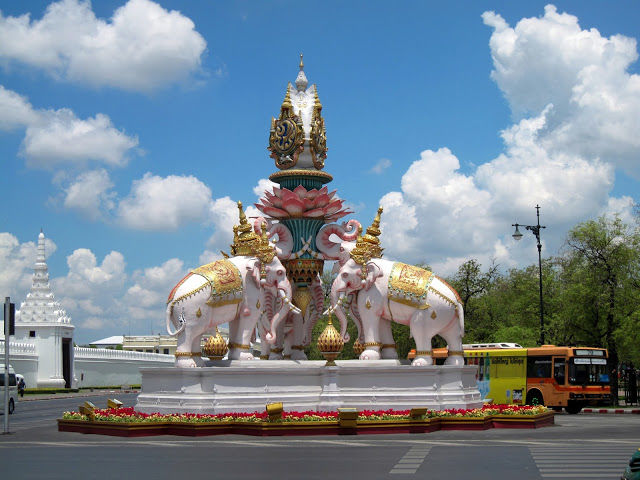 If you are fans of nice views (as we are), Take a trip to Golden Mount. When we went there it was super hot, we made it to the top with problems (almost 300 steps, 80 meters high). Temple used to be one of the biggest hills in the city.
In Bangkok every tourist is a friend (potential customer). Do not be surprised if you hear "Hello My friend, do you want a suit? :)
Ps. Make sure that you don't miss Thai massage…