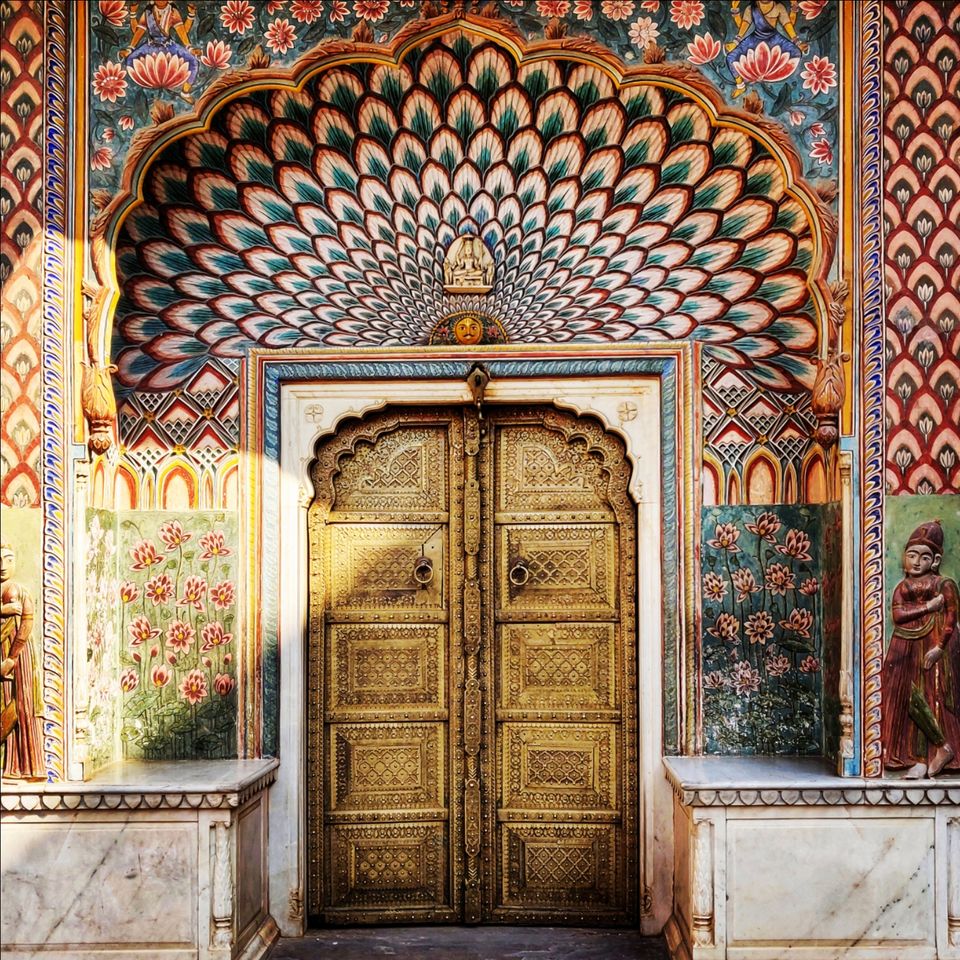 We took a bus from Dhaula kuan (Delhi) to Jaipur at 6a.m. We reached Jaipur at 11a.m. and checked in hotel Crown which cost us 2500rs for 2 rooms. We got freshen up and had an amazing lunch at cafe Lazy Mojo and ambience of the cafe was amazing. Then we took a public transport and explored various heritage sites like Jal Mahal, Hawa Mahal and Chowki Dhani. Hawa Mahal is a five- storey beautiful fort made of white and red sandstones which can be visited between 9:30a.m. to 4:30 p.m. Jal Mahal appears to float in the midst of Sagar lake and the light color sandstones compliments the color of water, but it is off the limits for most of the visitors as it is converted into exclusive restaurant. It is located on Amer-Jaipur highway and it is the most serene sight amidst the chaos of Jaipur. A person who truly wants to experience the culture of Jaipur should visit Chowki Dhani Village. The entire village is divided into different sections ; activities, live music, dance shows which ends at village theme restaurant which serves authentic Rajasthani food.
We reached our hotel at 11:30 p.m. and went to sleep.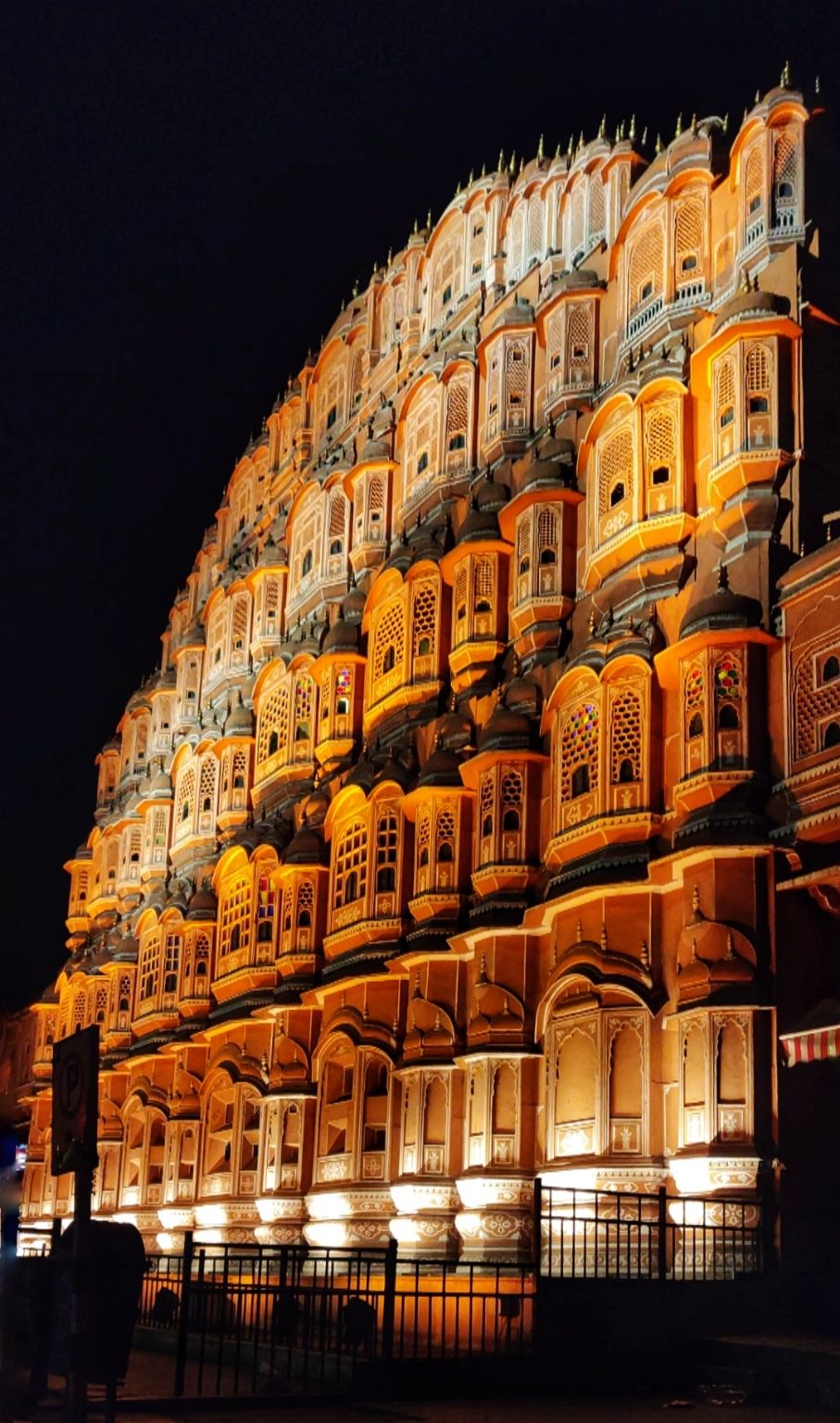 We started our second day with the visit to Nahargarh Fort. The February was a pleasant time to visit Nahargarh fort. The fort forms a perfect location to spend an entire day. The Nahargarh fort also offers the best sunrise and sunset. It is located 6KM outside the city of Jaipur and is open from 10 a.m. to 5:30 p.m. We reached Nahargarh at 10:30 and explored it for 3hours and went to City Palace of Jaipur. It is located in the centre of city and reflects it's historical importance and magnificent Royal grace.
Our last stop for the day was Amer Fort. Amer Fort is an architectural beauty which offers a light show in the evening. The Sheesh Mahal or Mirror Palace is the most beautiful part of this fort. We went to Amer for in the evening to explore and enjoy the light show which starts from 7:30.
We finally reach our hotel at 9 and had dinner.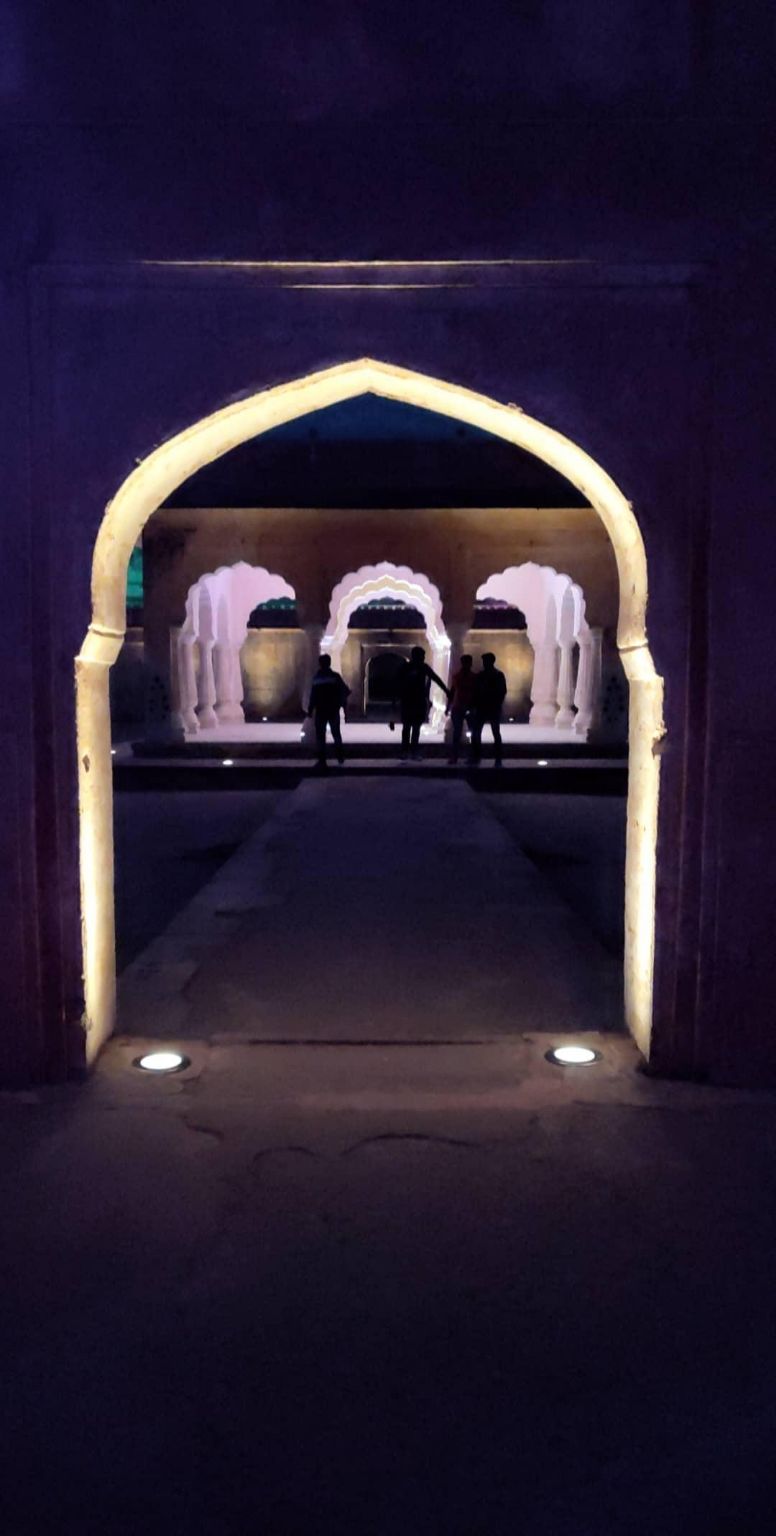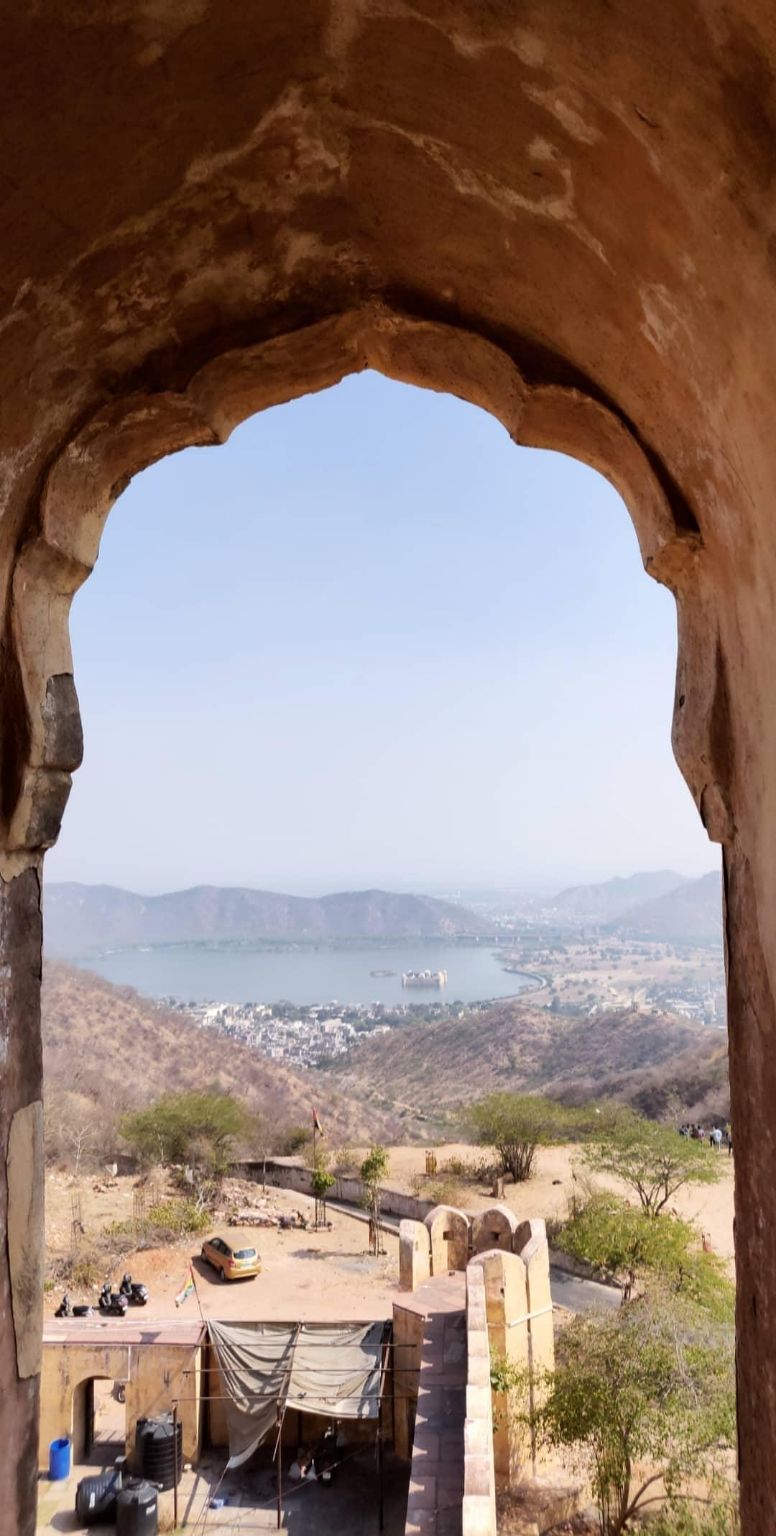 First thing in the morning we went to the Patrika Gate.
Patrika gate gives you a sneak peek into the vibrant culture of Rajasthan as each pillar is dedicated to some or the other part of the state. From there we went to the explore the most oldest market in Jaipur and perfect representation of Rajasthan's pink city as all the shops are painted in pink called Johari Bazaar.
It was our last day in Jaipur. We took a bus to Delhi from Jaipur bus stand at 2p.m.