It was year 2009, I was attending annual meeting of a group dedicated for travel and trekking, after meeting they distributed a book containing information of trekking destinations nearby Indore. Although I don't read books but since this book was having information which interest me, I took it and started to find places which I have not seen.
There lot of trekking destinations were mentioned but one place caught my attention!!! The place was "Salkanpur". As per the book there was a famous and ancient temple of Godess Durga, Deep forest of Ratapani Wildlife Sanctuary with so many hidden treasures & lot of wild animals. This place was must go for me.
Time went and I did not got any opportunity to plan a trip to this place. Finally the day came when me & my trekking mate Vijay decided to explore this place. It was 2012. 
 Bags were packed, I installed one wooden ply in the back carrier of my Bajaj Boxer bike so that we can tie our luggage for comfortable journey. We also took one plastic sheet as it was rainy season. We started around 12am midnight from Indore because we were having only 1 day to stay there and I have to return for some official work next day. 
We drove only for few kilometers out of Indore and my bike got punctured. Sh** It was already 12:30 midnight and there was no repairing shop as far as I could see, and as expected our problem got doubled with starting of rain. It was heavy rain thus we found an under-construction cold storage and took shade.
Tip 1 : If you are stuck somewhere in night, do not panic!!! You should find a Gurudwara, Temple or any commercial building where security guards are there. You can tell them your problem and they will support you. If you are a female and stuck on road in night, call on 100 number and ask for help. Also you can find a nearby government hospital and spend the time till help arrive. 
Myself and Vijay was discussing what to do now? Outside heavy rain was there and also we had flat tyre. We had no choice but to stay in the same place. We talked with the security guard and paid him few bucks and he gave us permission to spend the whole night there. We opened our bags and started hopping to have some peaceful nap.
 (You can ask that why we did not went back to home? 1st reason is flat tyre and second reason is our families already told us not to go in night but still we left :p )
 The weather became too much cold and there was enough sound of lightning to scare our sleep. Let me tell you one thing that the whole building was open from all sides except the roof. We were sleeping in the mid of the storm!!!!!! 
Our adventure journey started from Indore itself. However we passed that stormy night and in the morning the security guard woke-up us. It was a shiny morning... the horizon was beautiful and we started our onward journey. 
We took the following route: Indore - Nemawar Road - Chapda - Kannod - Nanasa - Khategaon - Borda - Nasrullaganj - Rehti - Delawadi (Total 225Kms) 
Alternate Route suggested for Family Travellers : Indore - Bhopal - Obedullaganj - Delawari (250Km) 
The whole route was surrounded with the lush green forest and full of natural beauty. We saw few wild animals like Jackal, Fox & Deer on the way.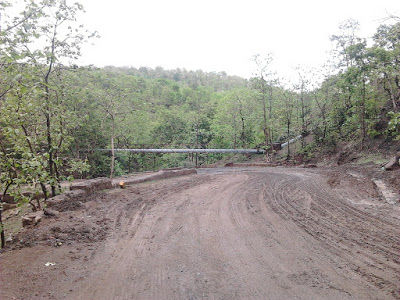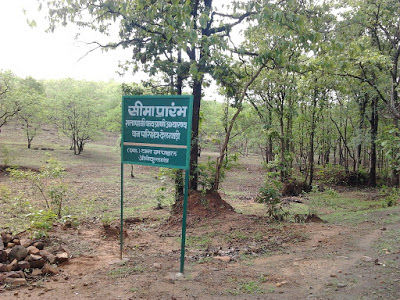 We reached Delawadi around 5pm and visited the Delawadi Jungle Camp. Here you will find MP Tourism Resort and Restaurant. Also the permits for Jungle Safari is issued from here. If you want to stay, you can do spot booking subject to availability of rooms. Tariff is 2500/- per room per night.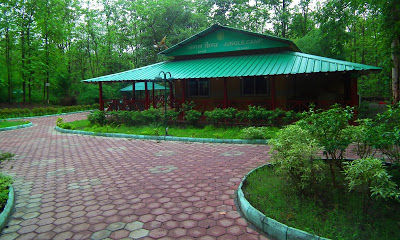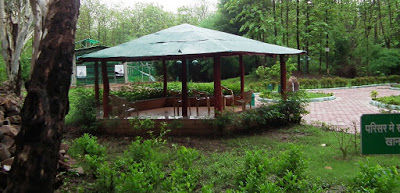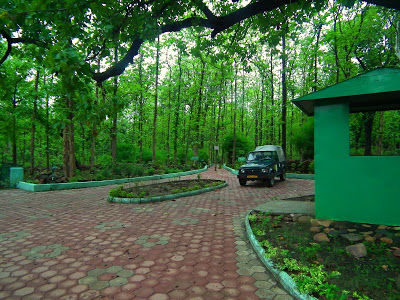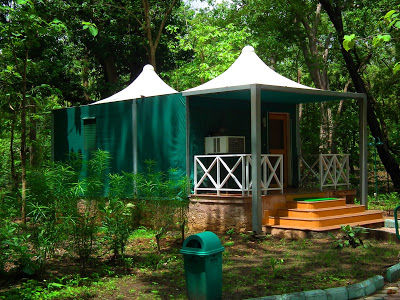 Beautiful Eco Huts with AC & TV (Now Solid Cottages are made)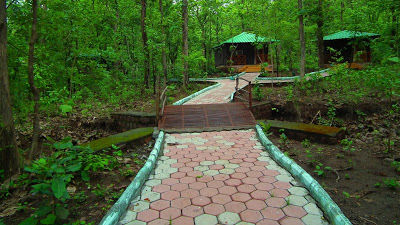 After having meals, we decided to explore the nearby spots, You can see Yuddh Bandi Shivir, Sunset Point, Bhadbhada Water Fall, Hidden Fort of Ginnaur Garh & total 64 step-wells which were build by old ruler and were spread across the forest. (You will be able to see few of them because rest are hidden in deep forest).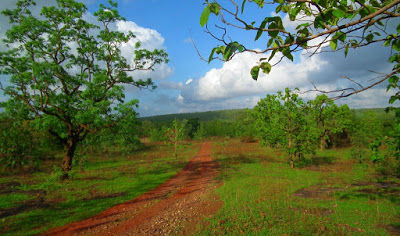 Way to Yuddha Bandi Shivir - Delawadi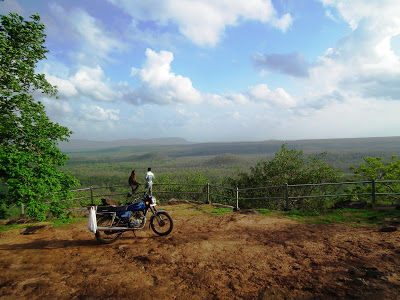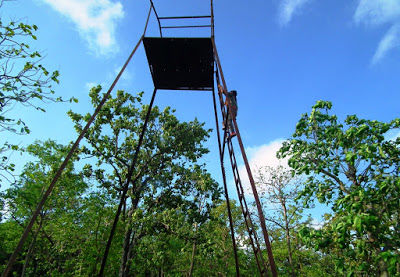 A Watch Tower at Sunset Point near Uddh Bandi Shivir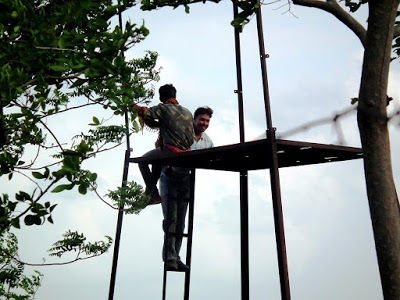 Vijay climbing watch tower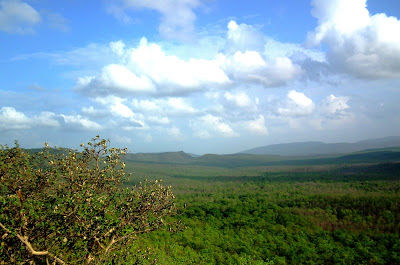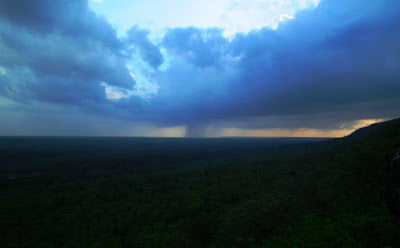 Far somewhere, storm taking shape
Since the weather started to be aggressive, we decided to get back to the resort and have rest for the day. Night was peaceful and calm with cozy bed.
Next day we woke up early and enquired about forest safari. After paying nominal park visit & guide charges we started to visit Bhadbhada Waterfall & few more spots which are near to road and open for visitors.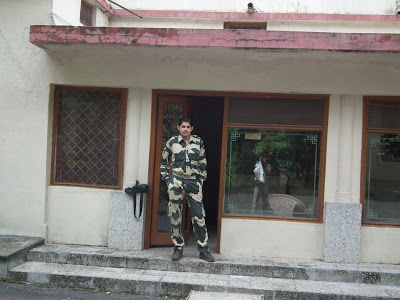 I use to wear Camouflage while going inside jungle (Now it is banned)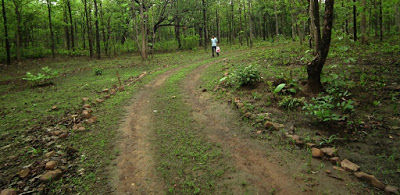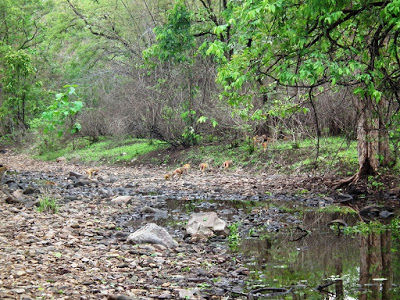 We had some visitors as well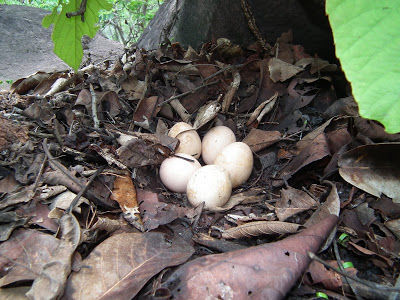 Look what we found!!! Can you recognise whose eggs are these? A Peahen who fly away looking at us. Peacock use to lay eggs on forest land. Warning: Kindly do not touch it. We took the photo from safe distance with telephoto lens.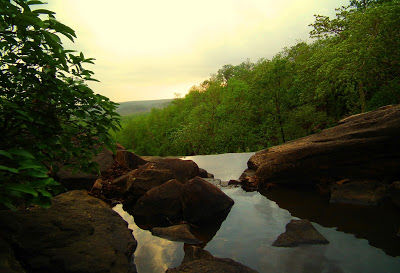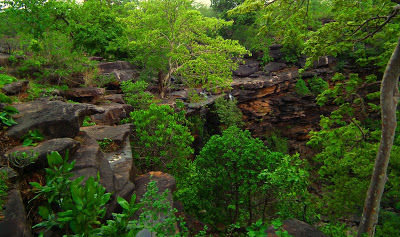 Since it was starting of Rainy season, thus there was very little water
We spent some time there and started to return. We found one thing which reminded my childhood. Look what we found:-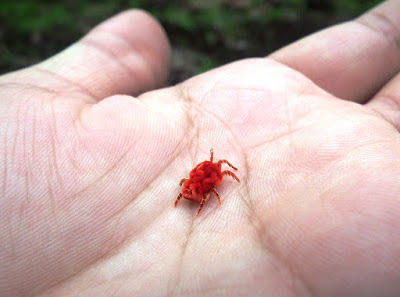 A Red Velvet Mite (Gokul Gaay)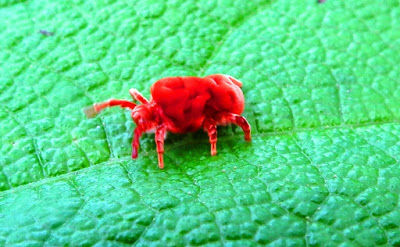 A very gentle, tender, soft like velvet and calm insect. I use to collect it in my childhood.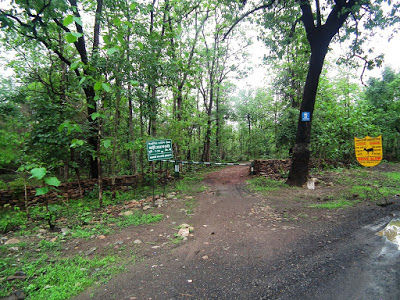 We also visited Badi Aamkho, we took Guide with us.
At this time in 2017, this place is totally restricted as department has seen Tiger there.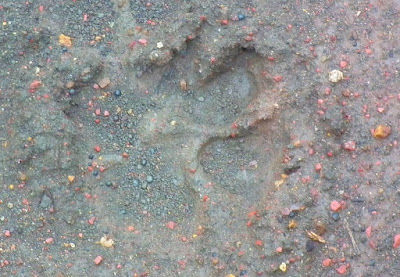 While trekking towards Badi aamkho, we had a close encounter with Wild Boars. People who know about them should be knowing how dangerous they are. Since we are habitual in Forest trekking, before they saw us, we saw them and kept good distance and changed our way. Very risky, please don't do this. It can lead to serious injuries or in worst case Death may occur.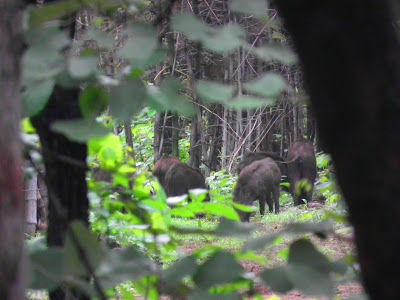 This is the reason why walking in Forest is restricted.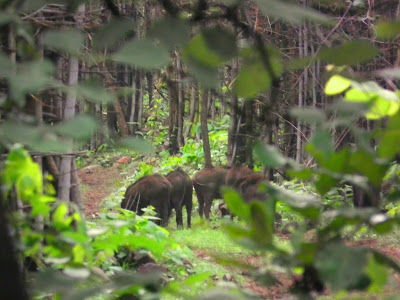 They were so close, thankfully they did not noticed us. Now you remember why I use to wear Camouflage in Forest???
Tip 2 : Never ever dare to walk in forest bare foot. It is offence as well as risky. You need not to show anyone how much courageous you are!!! We did it because we had permission and trained forest guard and guide with us. However by any chance if you encounter with any wild animal, first thing is do not panic, second is do not make sudden move, do not bend or try to sit, be straight and show yourself as much as big, do not make eye contact with animal, slowly try to back-step youself looking towards animal.
By the GOD's grace and our presence of mind, we escaped. We reached at Badi aamkho, very beautiful and mysterious place. You can immediately understand by looking around that this place is the best Tiger habitat. Fresh water source, river stream and step shaped rocks with thick bamboo plantations.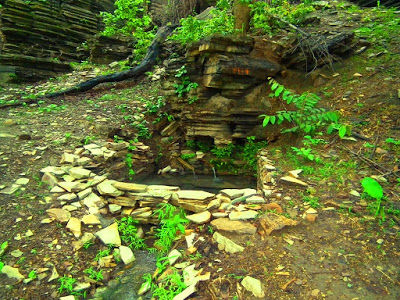 This is Badi Aamkho, main source of drinking water for animals which is live even in extreme summers.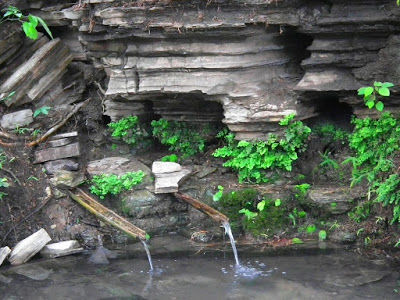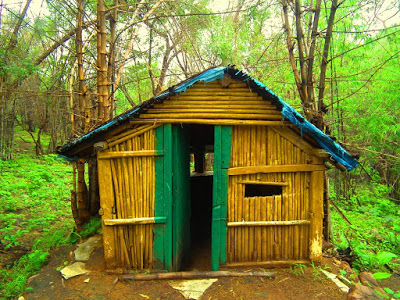 An observation hut for the Forest department to observe the activities of wild animals secretly.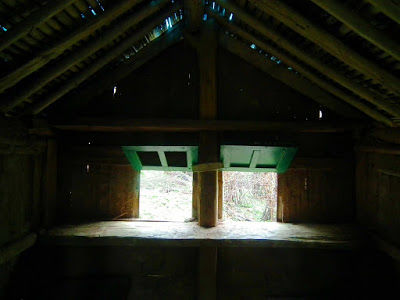 After this we went back to our rest house safely. We ate delicious meal and had some chit-chat with locals. While talking with locals, they informed me about an ancient sacred and mysterious fort which is situated inside deep forest. Going there was not easy task but we had to visit this place so somehow we managed to reach there. The fort was inside 4-5 Kms in deep forest with so many ups and downs on the way. Finally we managed to reach there and believe me it was the best decision.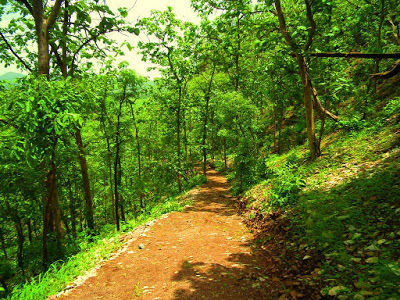 Way towards Ginnaur Garh Fort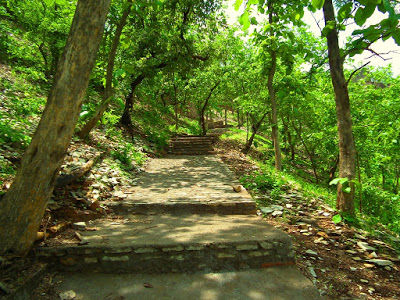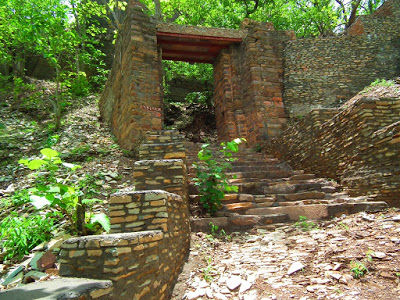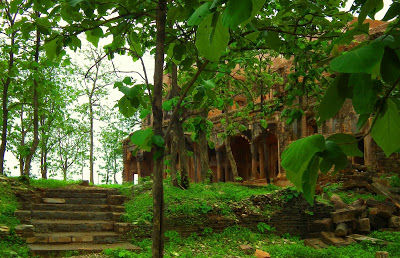 Finally we reached, really mysterious place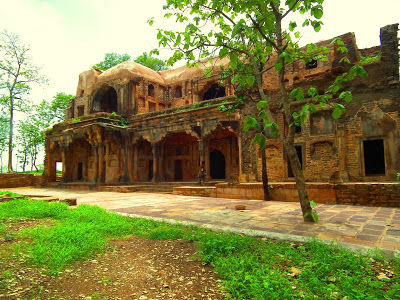 The Sacred & Mysterious Fort Of Ginnaurgarh. This fort is 2 level up and 3 level below the ground. It has 3 underground floor where it is said that a TREASURE is hidden. However the way towards these underground floors is not easy and reptiles like snakes and scorpions have made it their home. Also due to lack of oxygen one can't think to enter.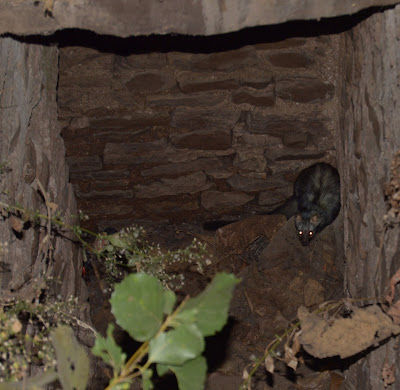 Way towards underground floors, Look who is watching us!! A Civet. Now you know why we did not entered there.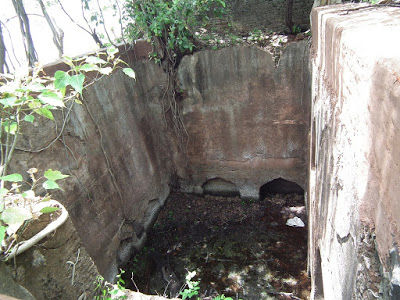 Out of 64 Step-wells you can find 8-9 step wells inside this fort. Look closely and you will find snakes in almost every step well.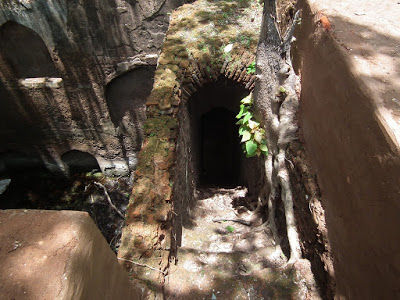 It is said that step wells which are inside deep forest have huge Pythons and other reptiles which are not found commonly.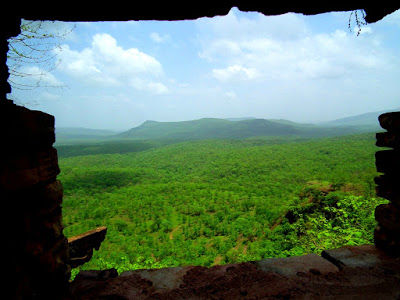 A beautiful view from the Window of the Fort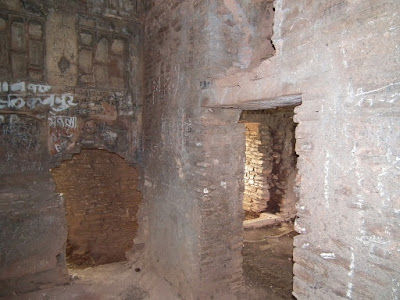 Most of the part of the fort is damaged and risky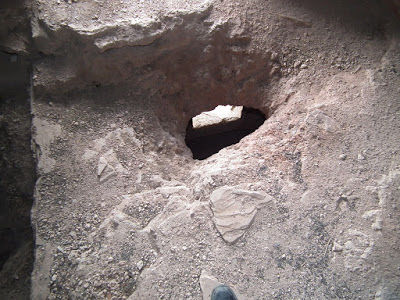 Broken roofs and risky walls.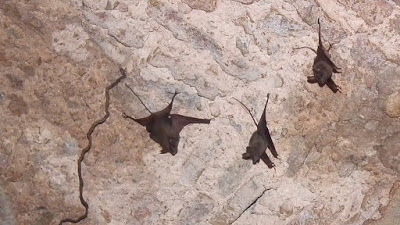 No these are not vampire bats :D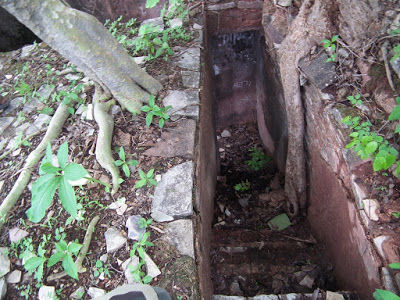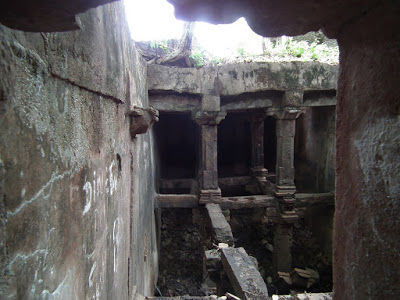 It is heaven for History lovers and archaeologists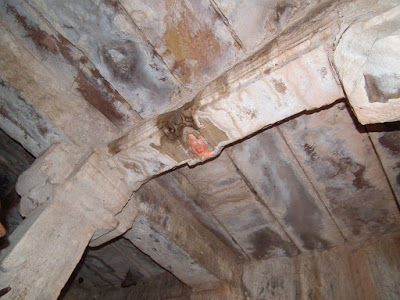 The GOD idol which is there on the roof is missing now. Someone stole it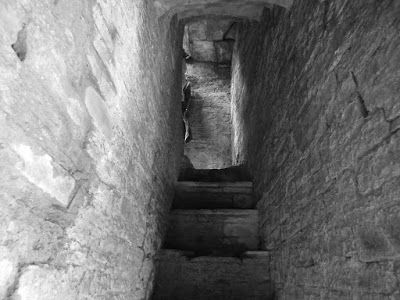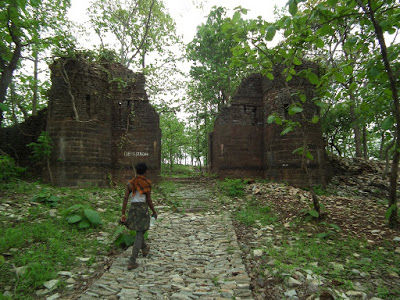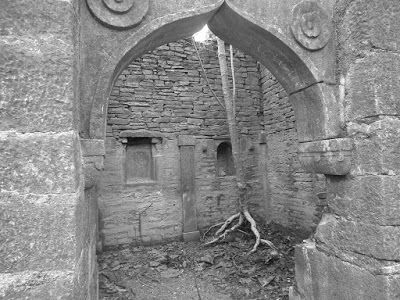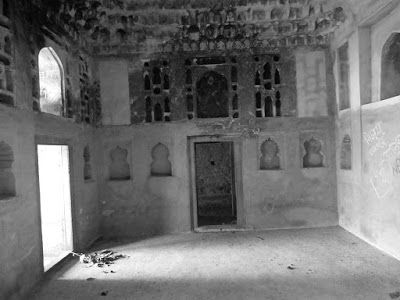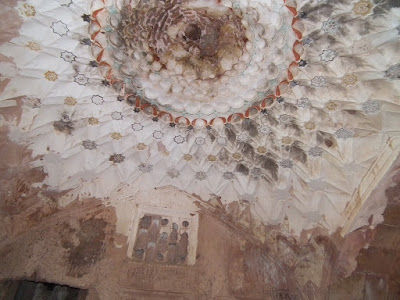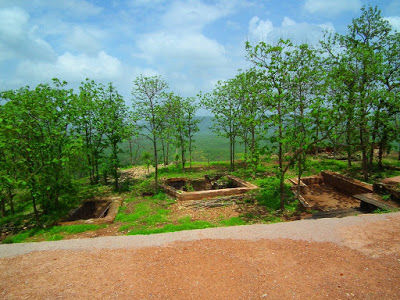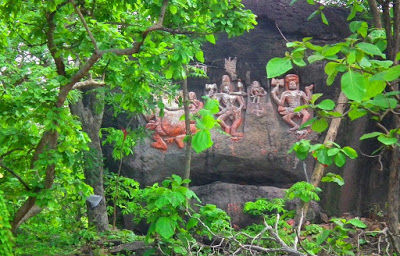 After spending good amount of time, we returned to our rest house. While talking with local guides they also informed us that 25 odd kilometres from this place, there is a world heritage site called "Bhimbethka" is situated and one must visit that place to see ancient Indian caves where evidences have proved human occupancy in these caves before 100000 years to till 1000 years before. The site is declared as UNESCO's world Heritage in 2003. Very strange!!! UNESCO came here and knew its importance and we Indians still don't know what all treasure is hidden inside our country.
We extended one more day and spent half day here exploring all the caves, rock paintings, stone tools, pottery etc. Amazing place. One should go there and feel the history.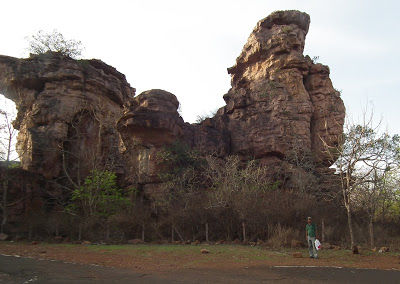 The famous site of Bhimbethka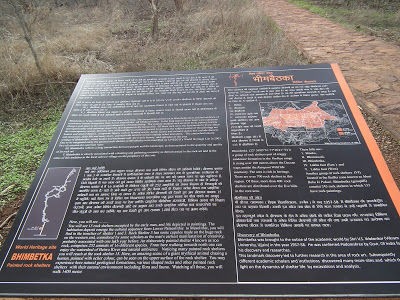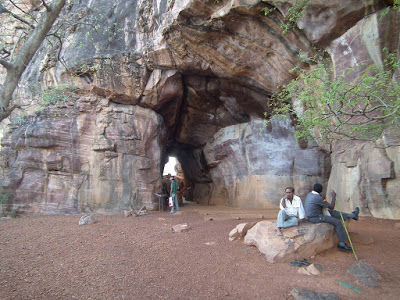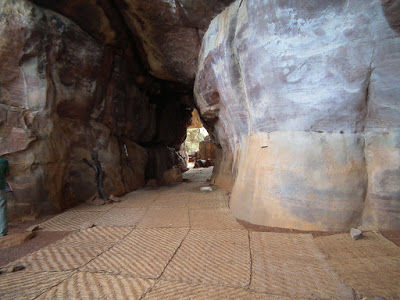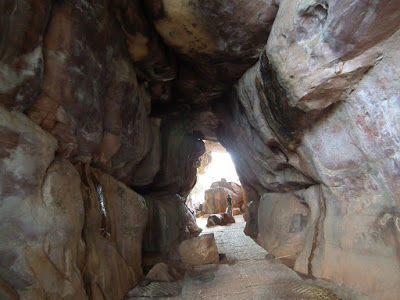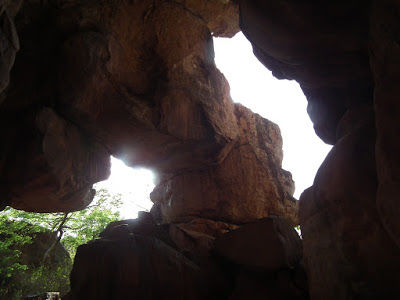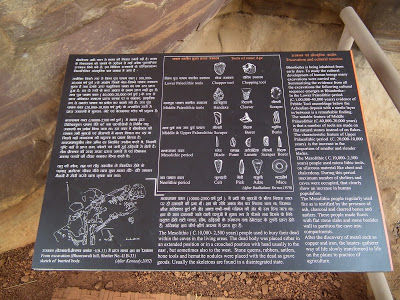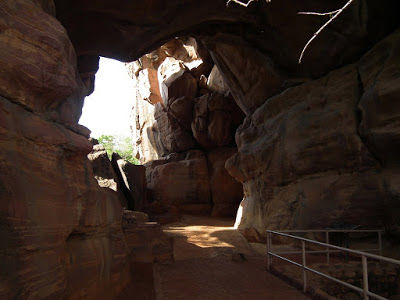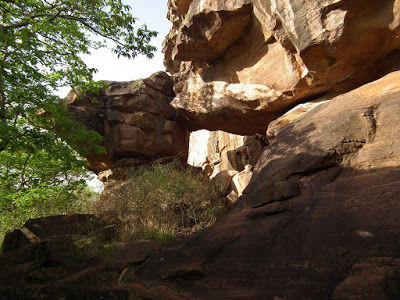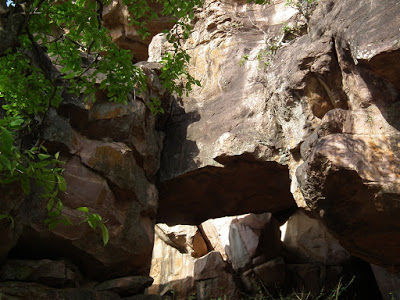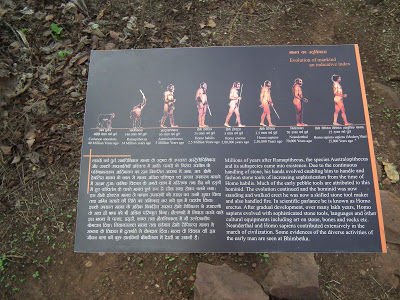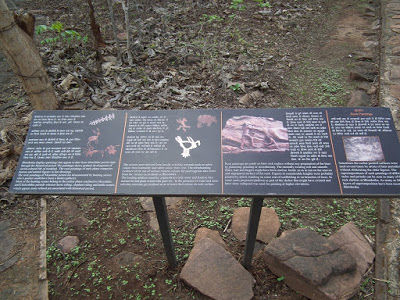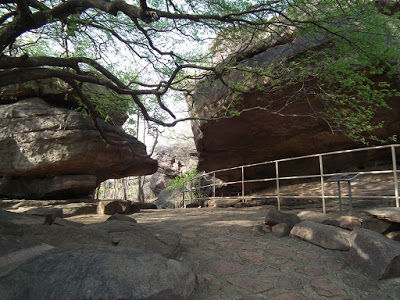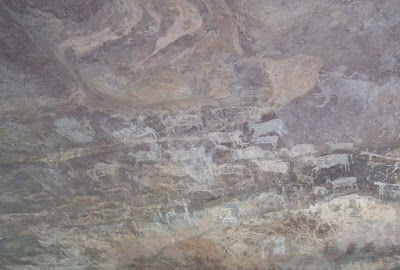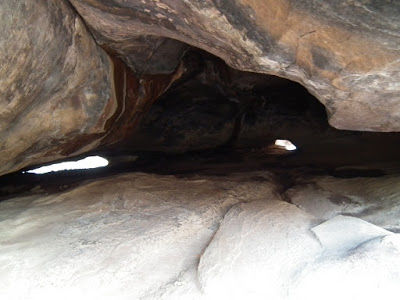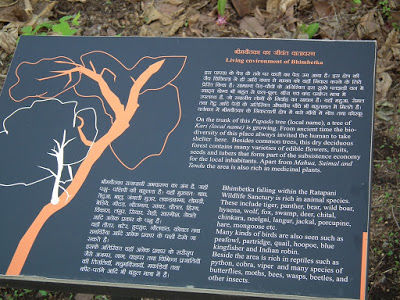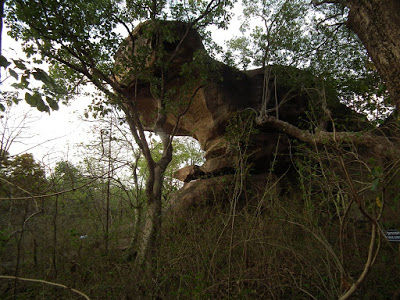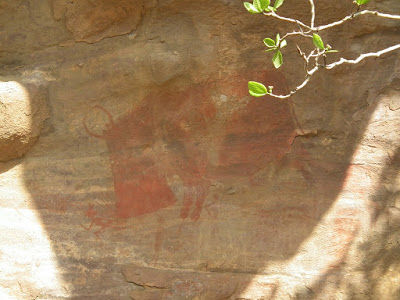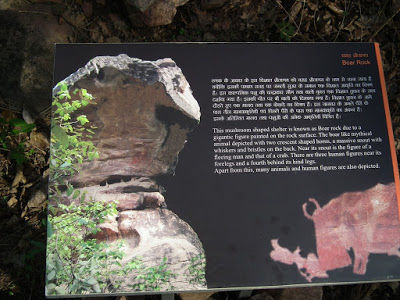 After taking good amount of time, we decided to finish our trip and take the blessing of Salkanpur wali mataji.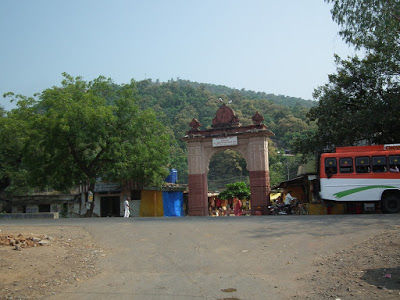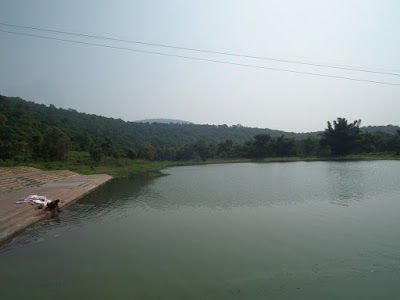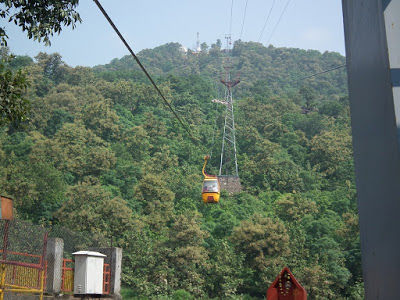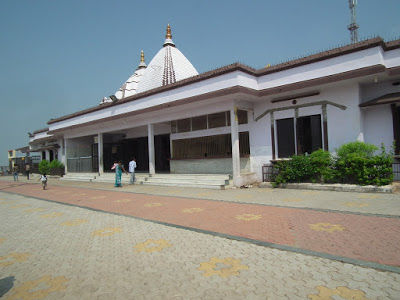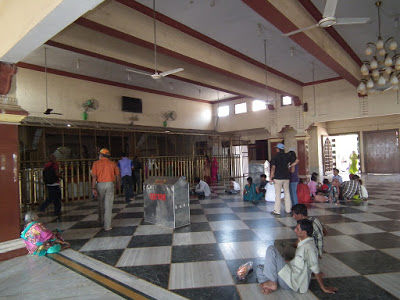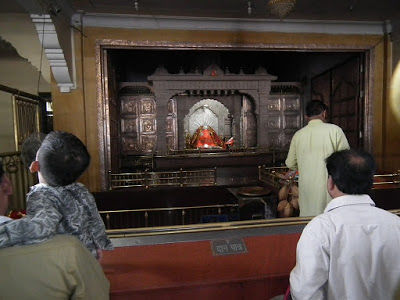 We took blessings of Mataji & started our return journey.
Note: Now the scenario is changed and the old huts are removed and luxury cottages are built. There is no mobile connectivity inside the forest. However you will get mobile network in the higher points.
For bookings you can contact at Shagun Retreat, Delawadi @ 96302 62341