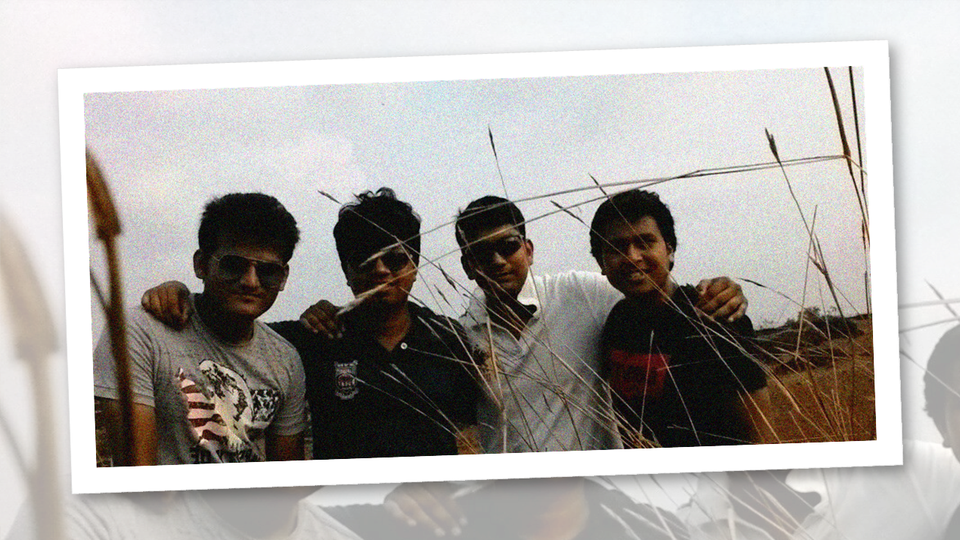 Disclaimer - This is a blog with proper content and very raw photos. Please focus on content rather than quality of photos.
It was our final year, a year of happiness. Jobs in hand, less number of classes and a fantastic group of friends made everyday exciting. We used to have a lot of short trips, to Udupi, Malpe, Manipal, Jog falls and many other less distant places. A long trip was in the line.
On a fine morning, we were struck by surprise, few of our friends were going to Kerala. We were surprised because we were unaware. In our early twenties, we were hurt. It may hurt even now, but we are now grown ups. There were three of us, and we knew that there will be a pillion seat vacant on an Activa. Yes, we had a plan by after noon. Goa it was! We included one more friend and kept it a secret.
Mangalore to Goa is just 5 hrs by train. Never realized this before. Now the next part was booking rooms. Our budget was very tight, almost equal to our monthly expenses. We searched on Just Dial for rooms/PGs availability and booked a 1BHK PG costing us 700 rupees a day for two days. Do understand that this was for 4 people and we had requested for extra bed.
Same day, in the evening, we headed to Mangalore Junction railway station. Our train was at 11:00 PM (23:00), but it got delayed. After a few minutes, the famous Netravati Express arrived. We boarded the train and headed towards our destination. We booked general tickets as the general coaches in this route are generally vacant at night. We had enough seat to stretch our legs and sleep for the rest of the journey.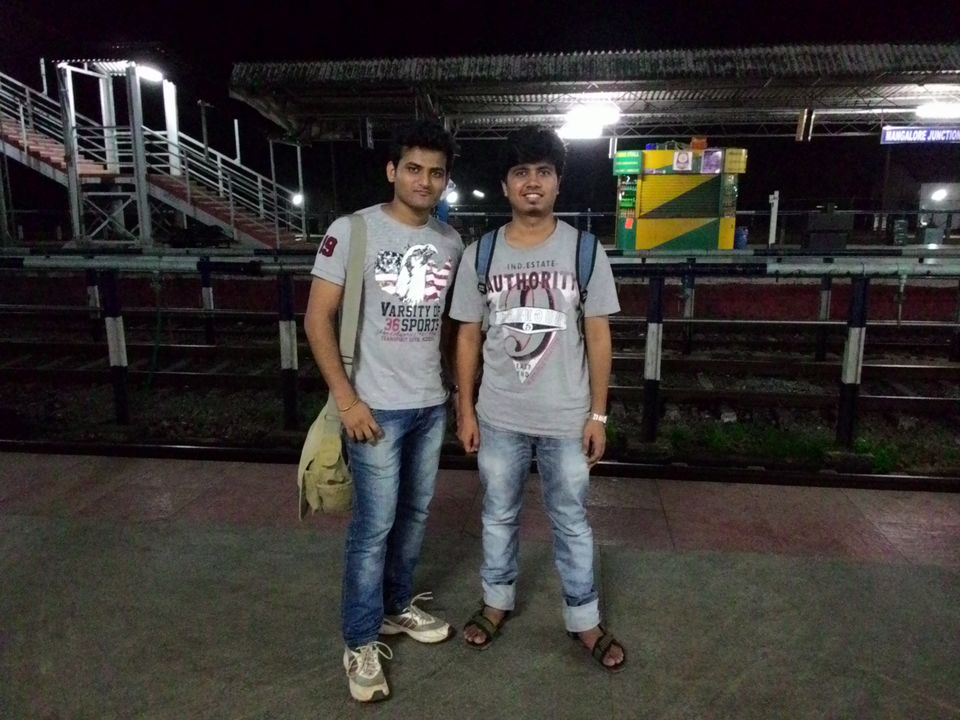 We reached Madgaon in the morning, boarded a bus and reached Baga. Rented a scooty for 300 rupees a day. They charged 500 advance and asked for an original ID card from each one of us. We preferred to handover our voter ID cards and it was not required during the trip. One thing to keep in mind is traffic police in Goa sometimes becomes very active and checks for Driving License and Helmets at every corner.
From there we reached our room. The owner helped us to navigate to his home. Have a look at few photos. The area was very close to Baga-Calangute main road, may be approximately 100-200 meter from the road. Baga-Calangute main road is a very crowded stretch of road with restaurants, shops and what-not.
Please ignore the quality of photos. Back then this is what we could afford from our pocket money.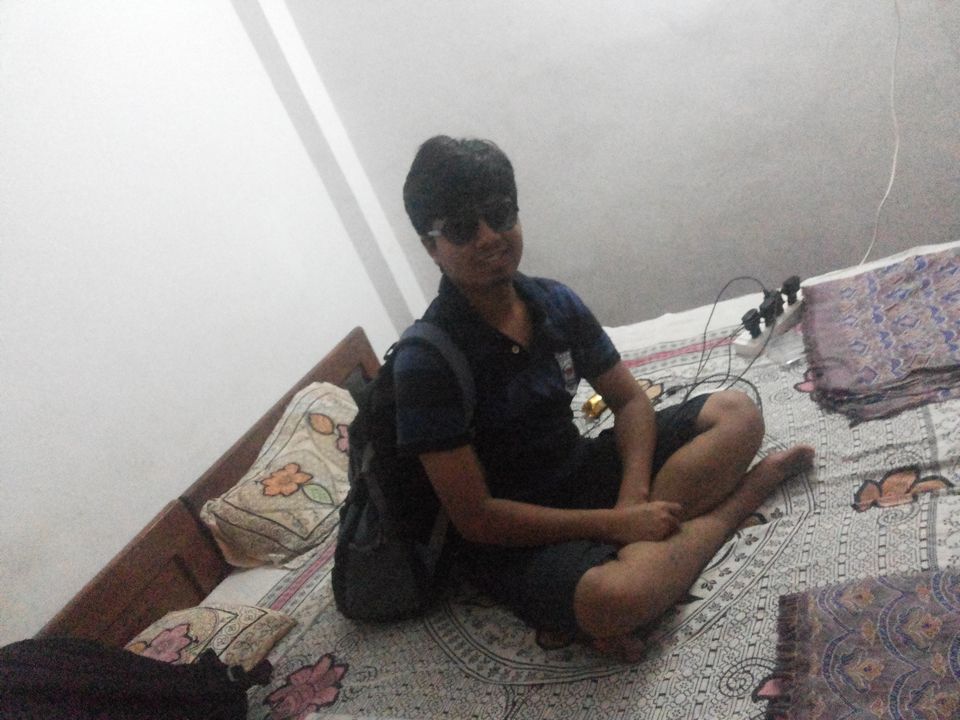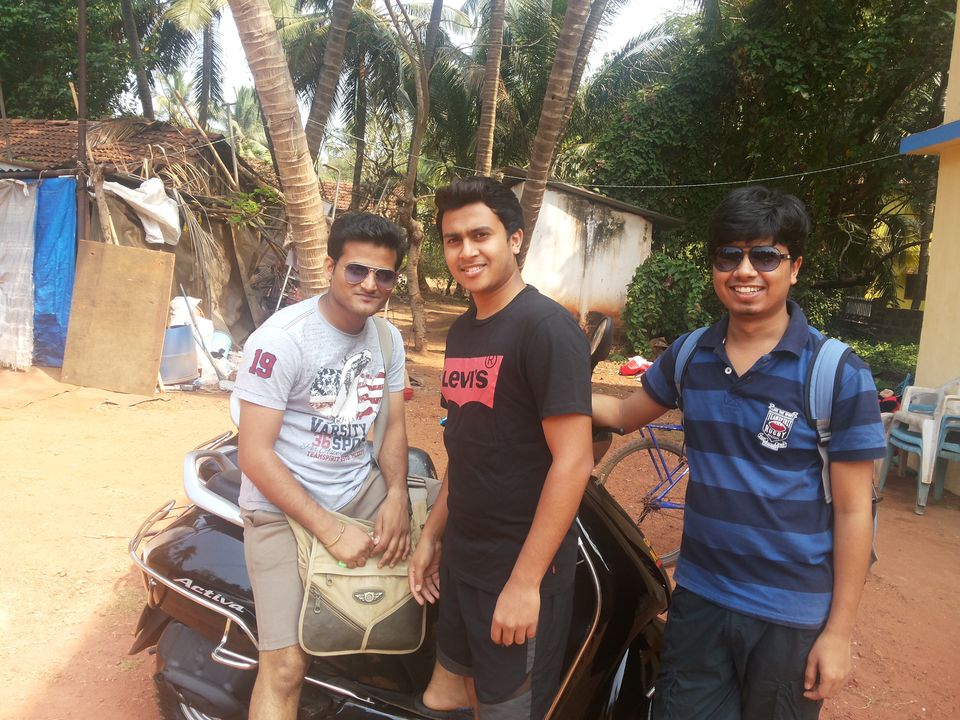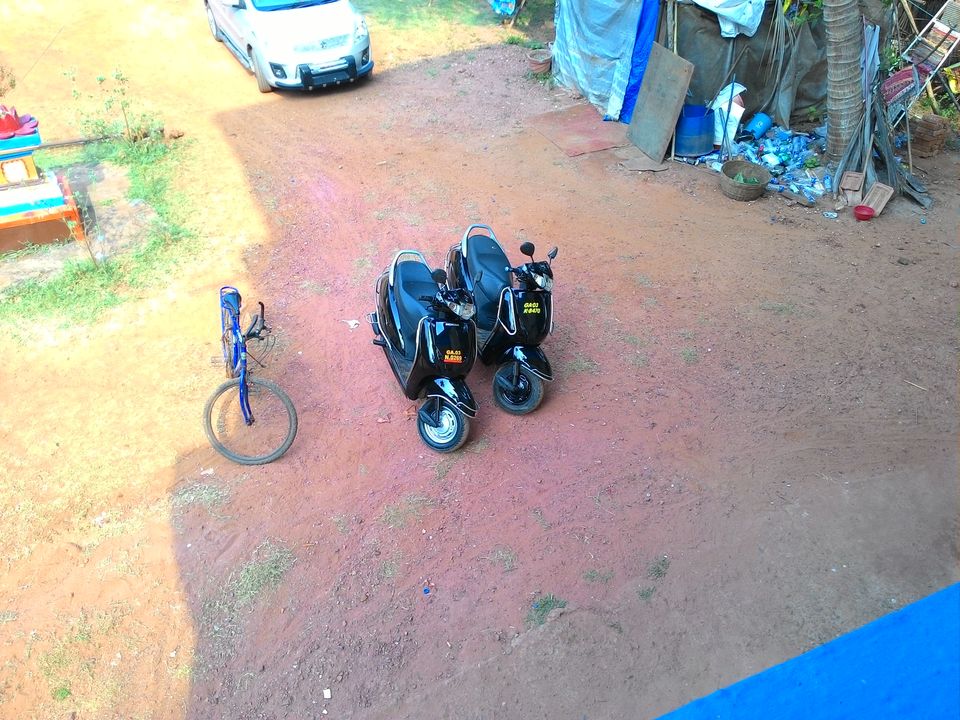 Without even waiting for lunch, we straightaway headed for Baga beach. Two-wheelers can be parked on road near this beach for minimal parking charges. Being a beach bug for 4 years ( yes, our college - NITK has a private beach ), it was not a new experience for us. What was new for us were lots of beach sacks. Tired from sunlight, we went to one of these sacks and ordered some food. We were also accompanied by another group from our college.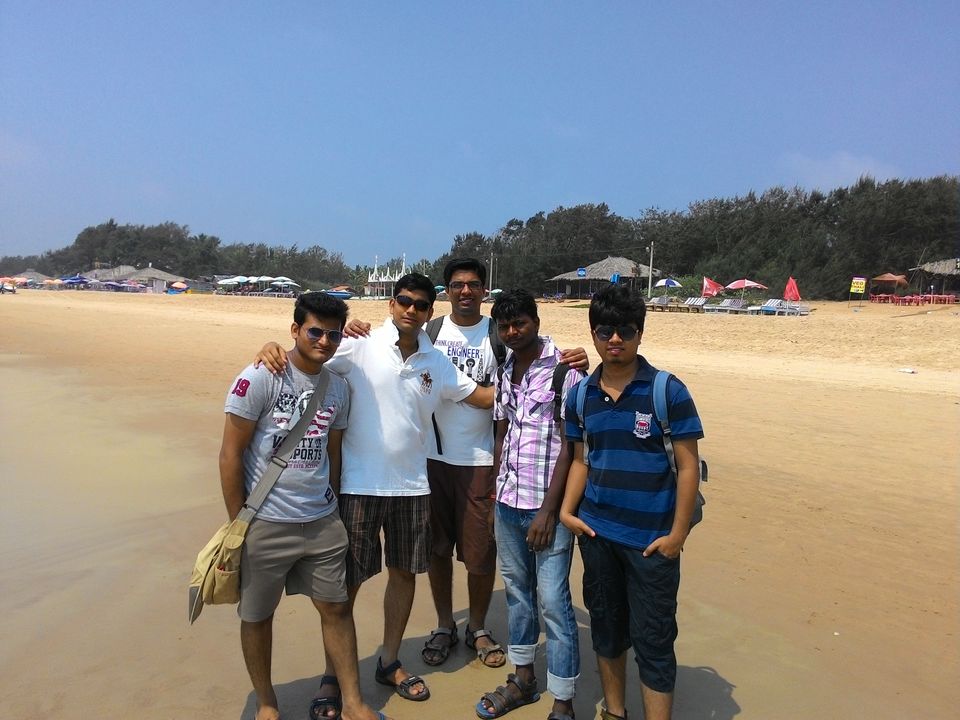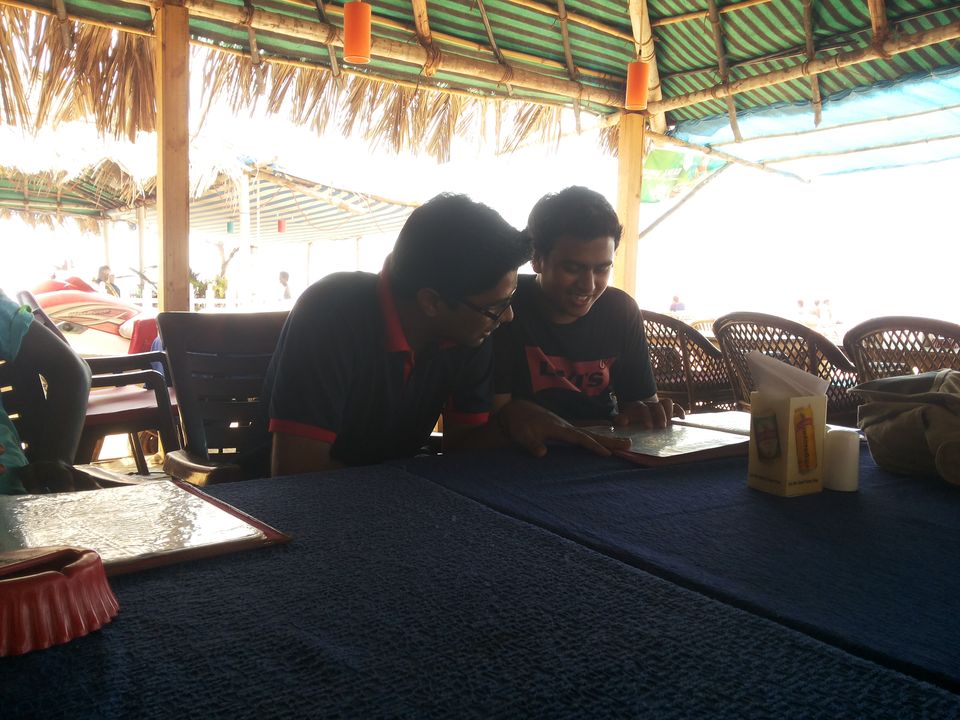 After this we headed further north to Chapora Fort & Vagator Beach. This is a spot where few scenes of the famous Dil Chahta Hai movie were shot. The below shot here is a must at Chapora fort. :) Why? Go watch the movie. If you do not like the movie, skip to this scene.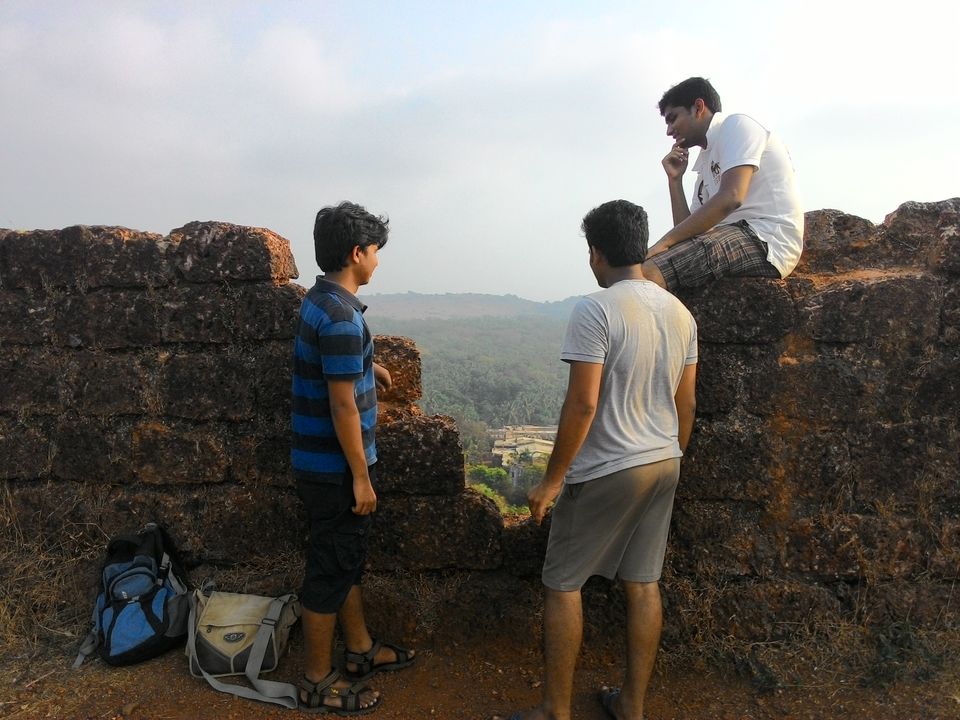 Our thoughts were flowing with the breeze as the sun went down. It became as silent as it could be. The only thing we could hear were the sound of wind as it touched our ears and the waves as it kissed the shore. No one posed, no one clicked. Oh wait, I did pose and I do not remember who clicked.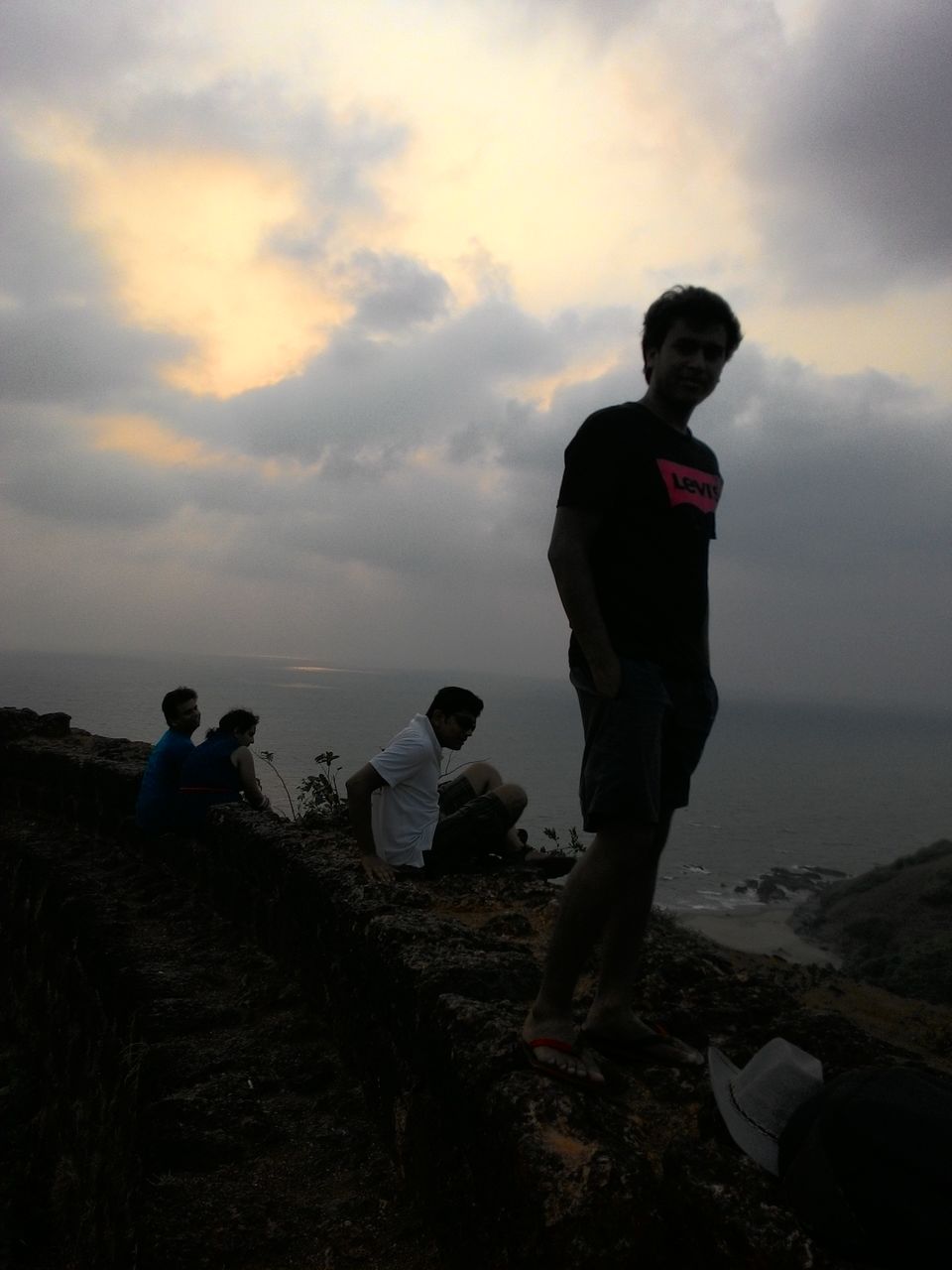 We headed back to our room, to freshen up. Goa in April is a bad choice. Weather remains sunny and humid which makes you really really uncomfortable. You will immediately realize what you should wear in coastal area in summer.
Scooty nights in Goa are awesome. Saturday market was in our list. But we enjoyed the ride more than the market. Market is a happening place, music, beer and lively people all around. Stay here for an hour and enjoy the chaos and then head to Baga beach to get the most out of the night life.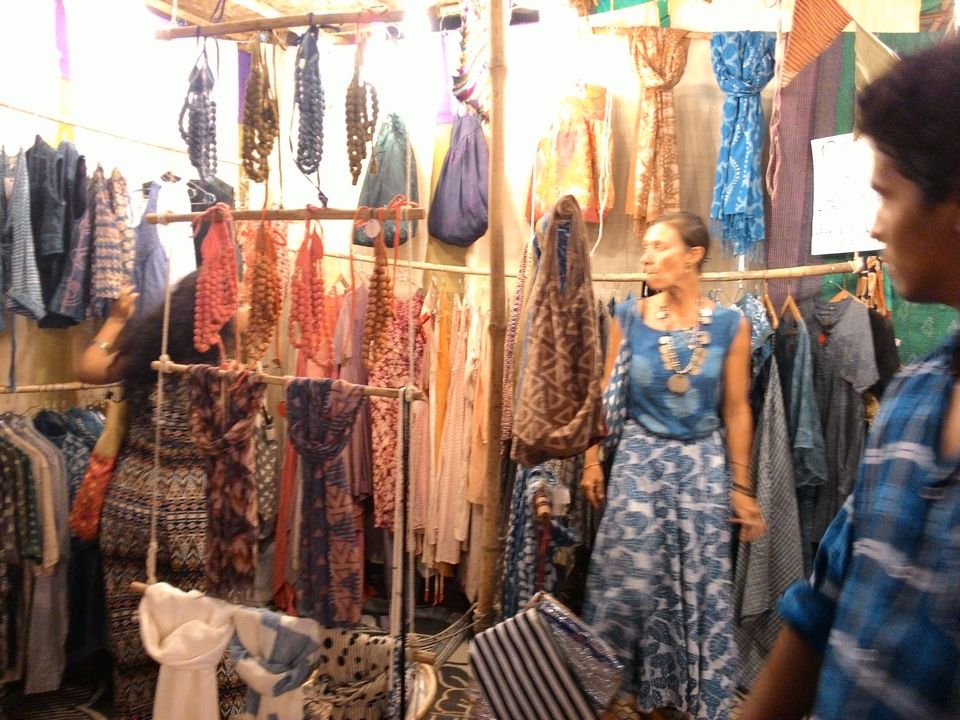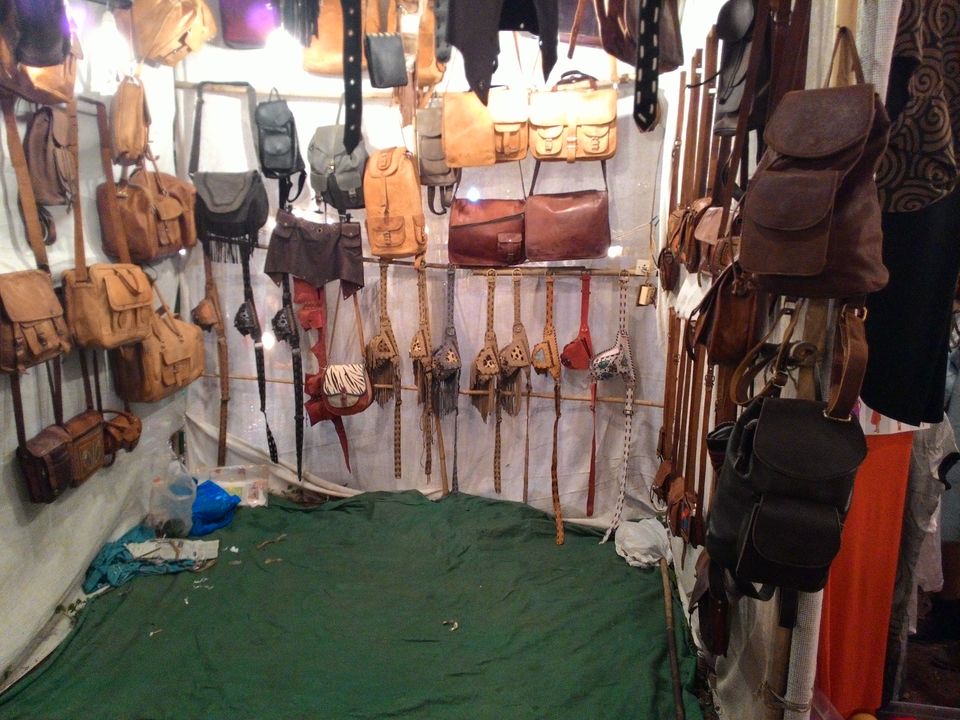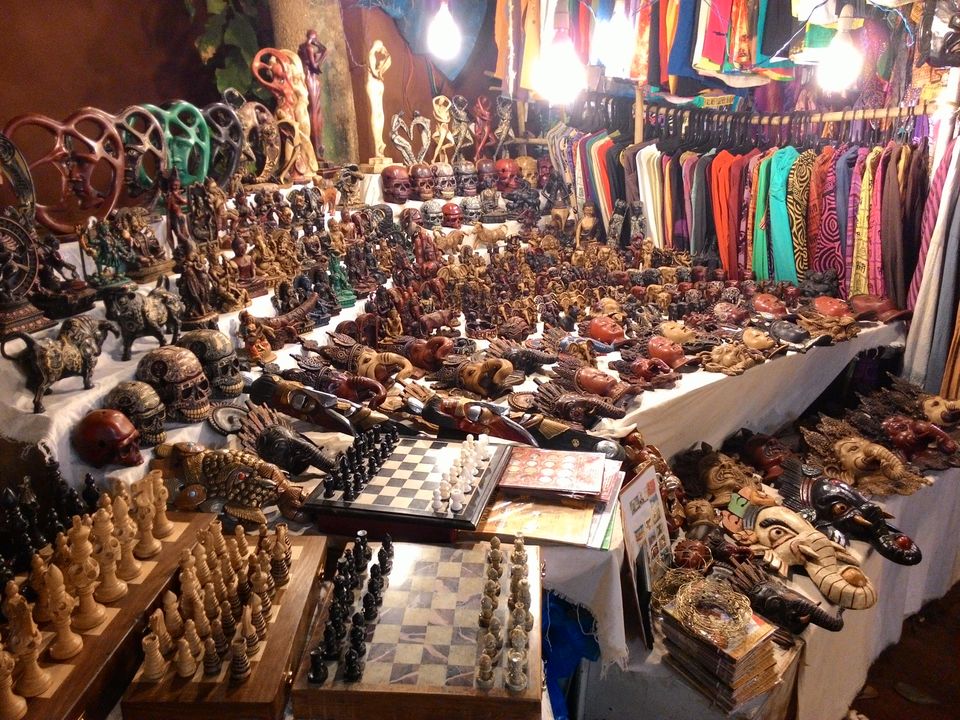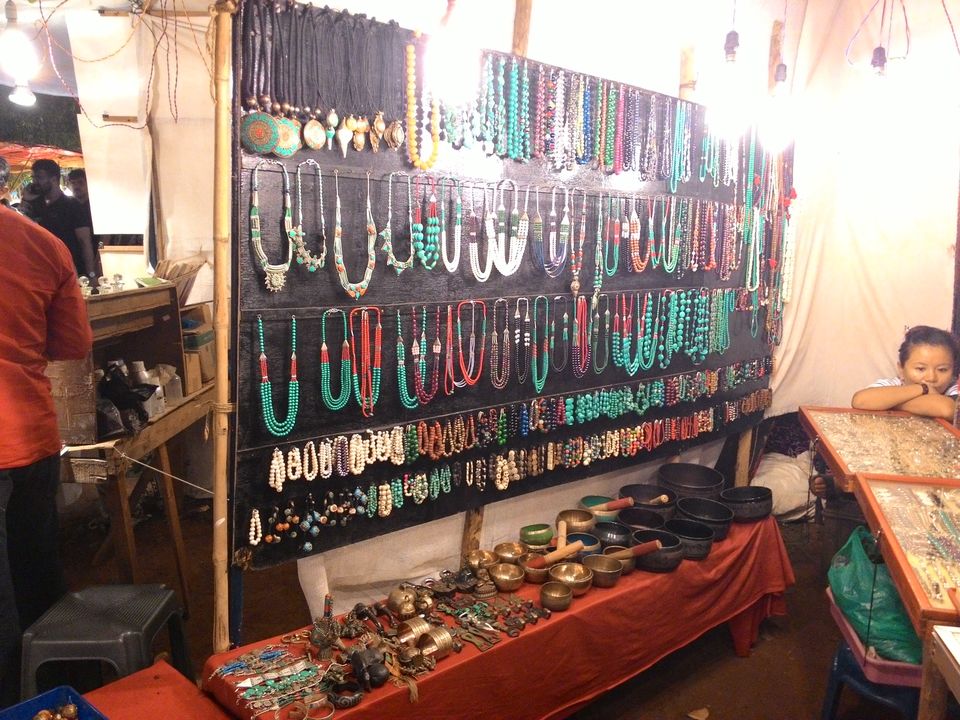 No one wanted to go back from the beach. But we had to, because DAY2 was planned for South Goa. We came back to our room and slept to the brim in the AC.
A satisfying morning! We had a story to tell, topics to discuss about and incidents to laugh to. But we knew there more to happen, more to explore. Day 2 was about churches, backwaters, view points and beautiful beaches. After morning rituals, we were back on our rides.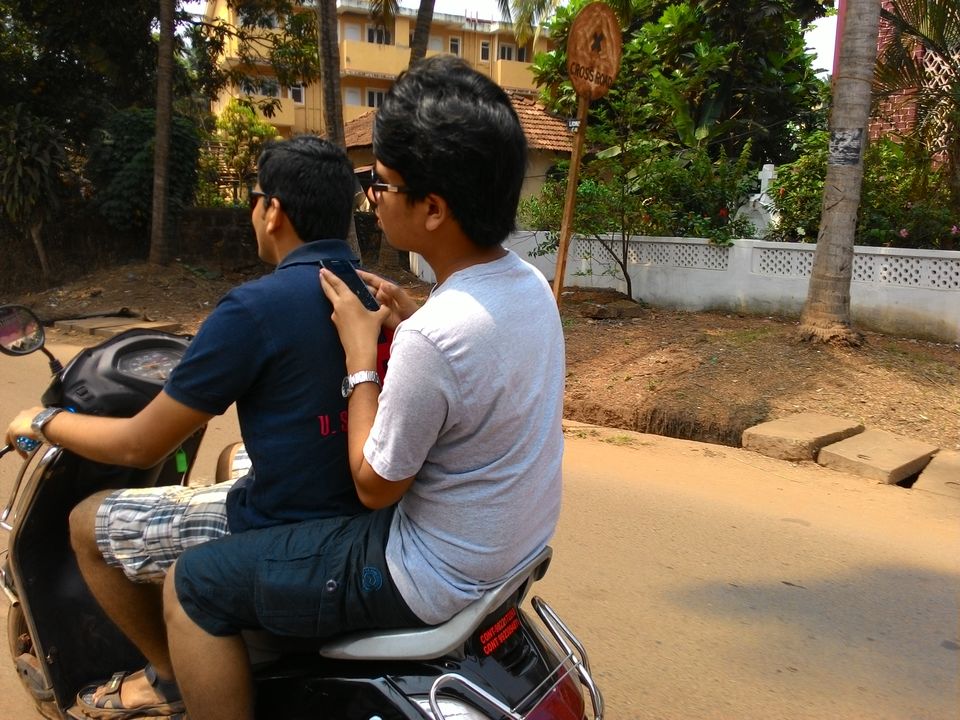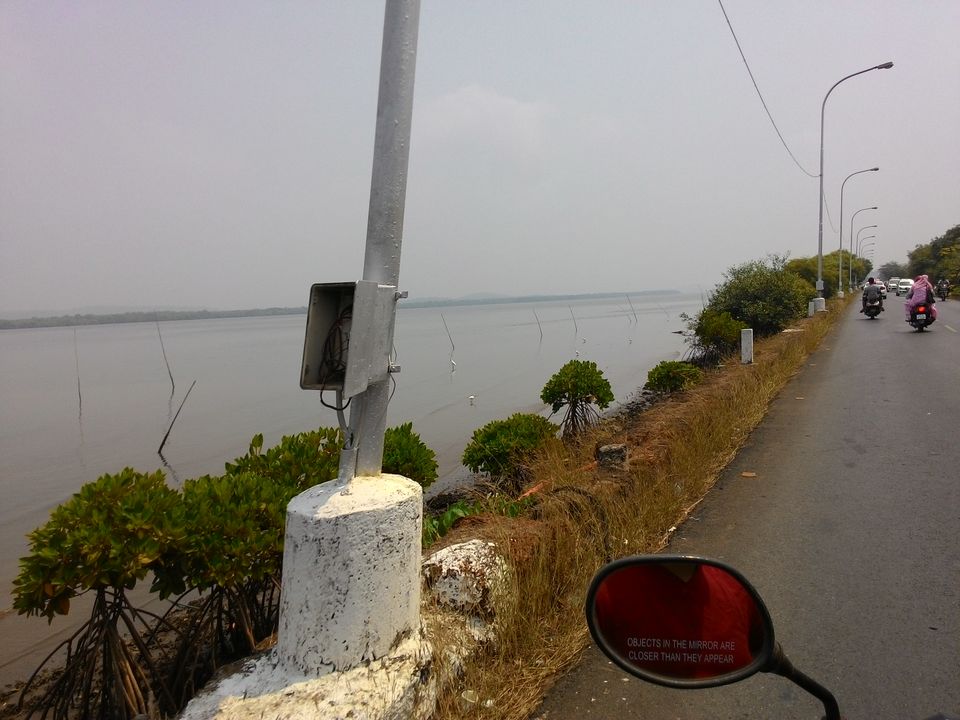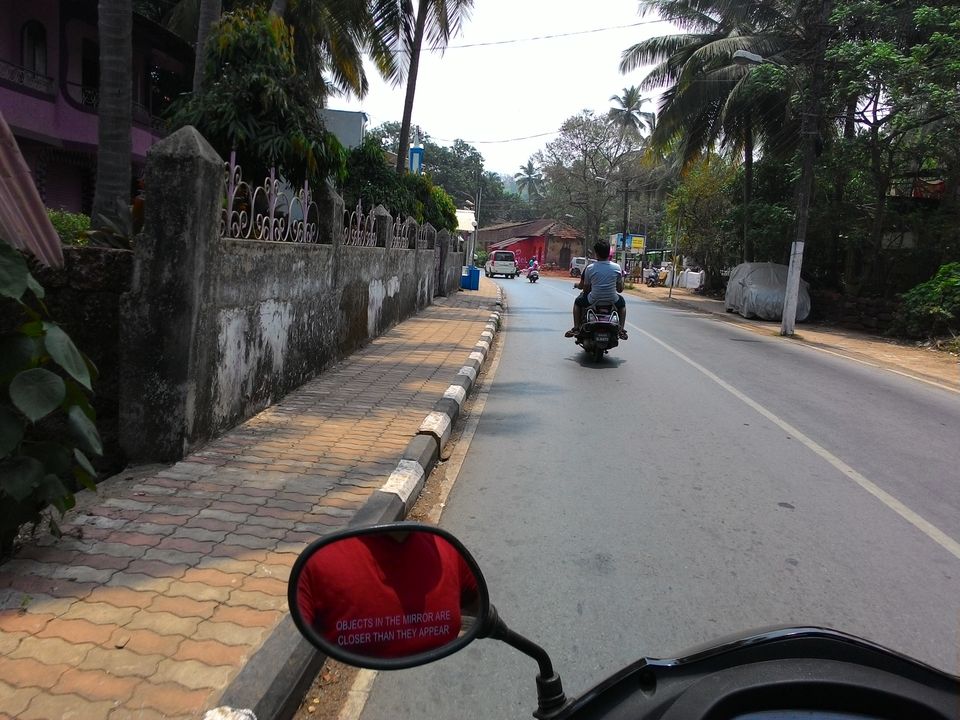 We found few boat rides for the small islands near Goa. But these were experiences for the nest time. We continued to move towards Churches. But have a look at few photos of Nerul river in Goa. This stretch of road is scenic in its own way. Totally different from Baga and Calangute.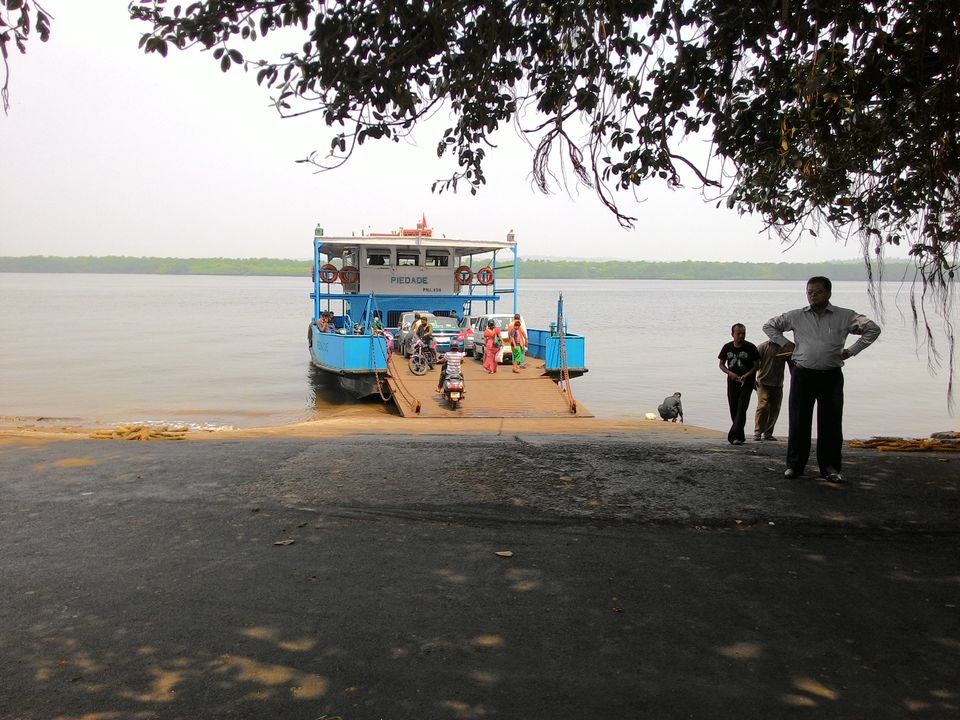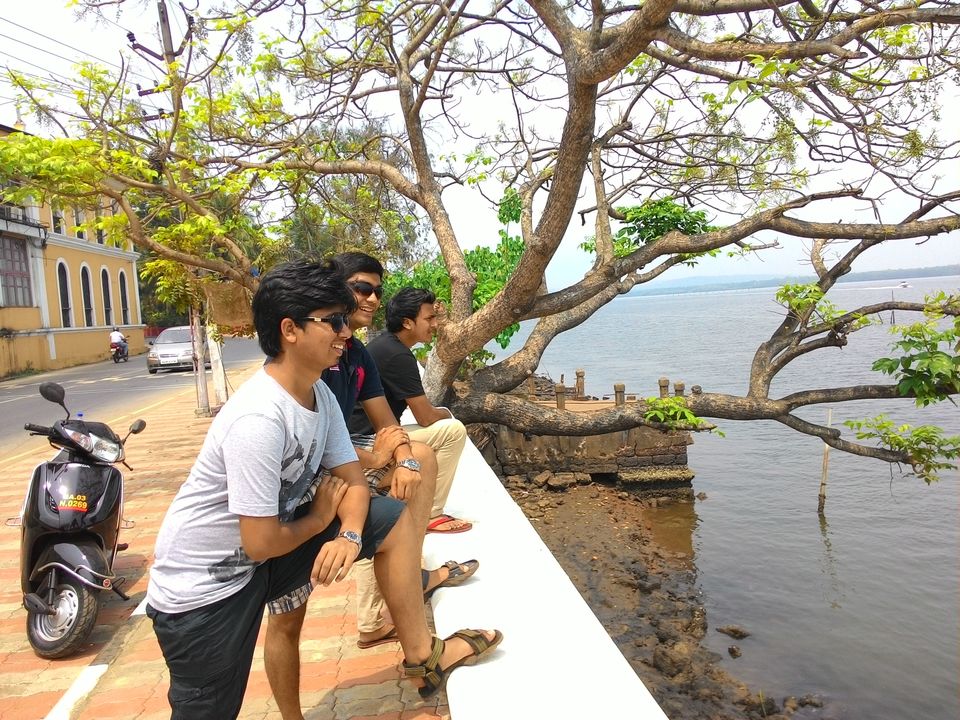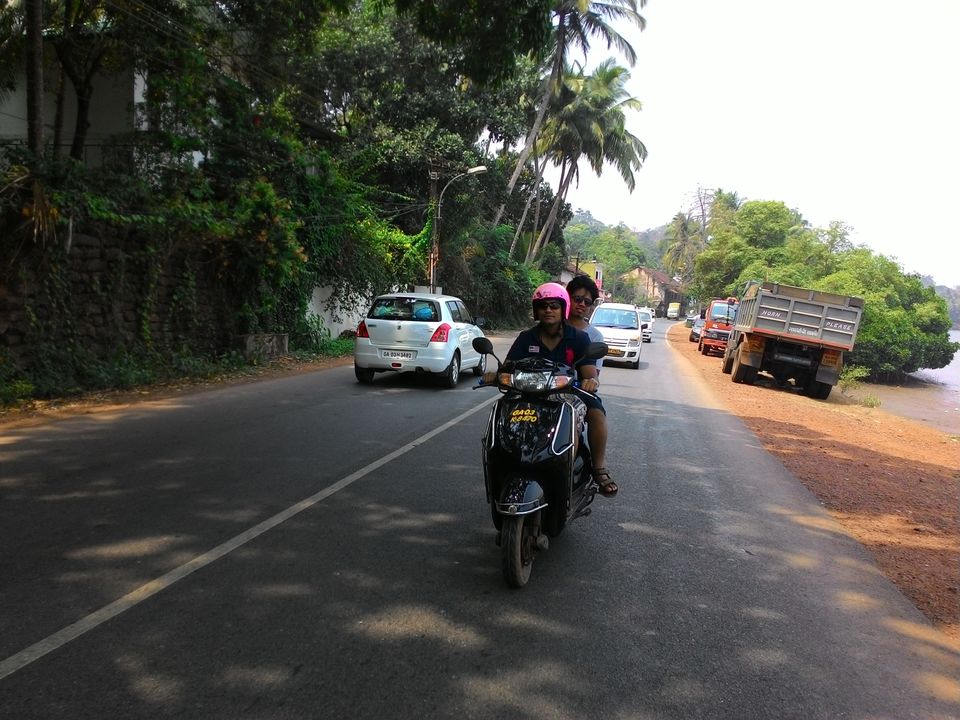 The construction and the campus of these churches are so different. However if you are not so religious, it will be a one time watch for most of you. But they will certainly set a standard for the churches you will ever see in your lifetime. Not much to do here. You will find a lot of restaurants outside these churches to have light lunch. We clicked some photos and later had light lunch here. Few photos below.
After this we left for Dona Paula. Another famous spot for Bollywood movies. There are lots of small shops to buy summer wear, hats and goggles. You can also cool down yourself with coconut water and cold drinks with some light snacks. A decent place for evening loo time.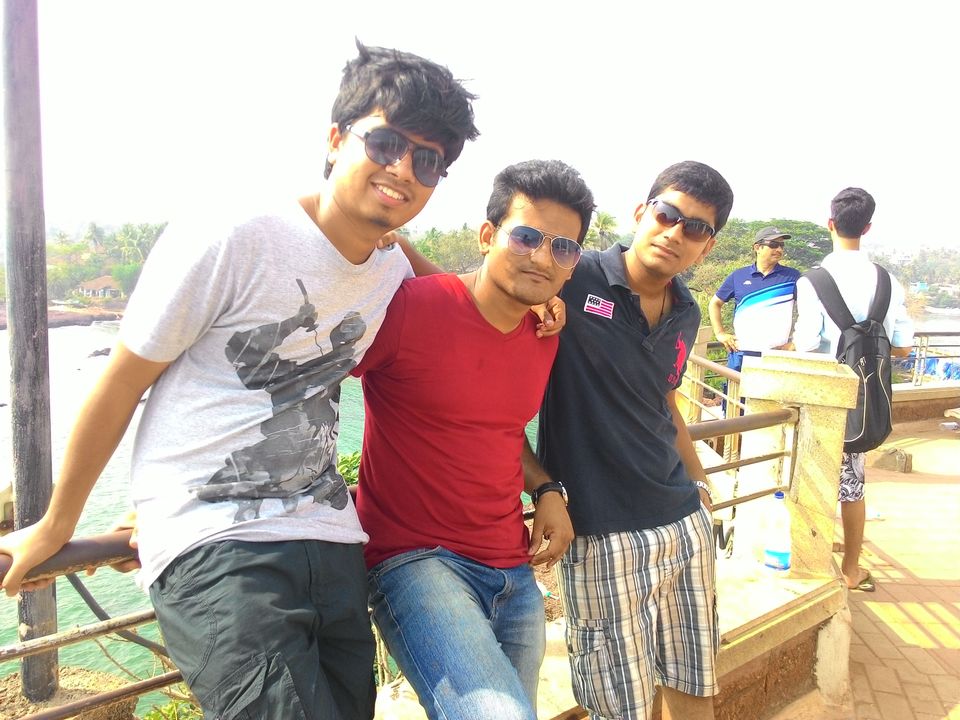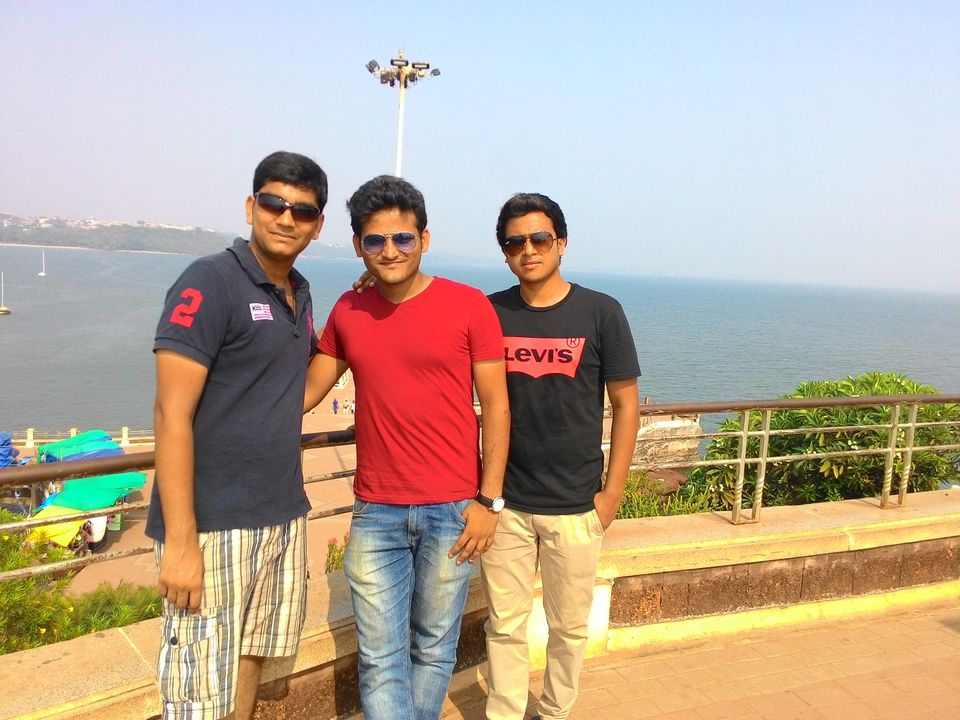 Thereafter, we left for Aguada Fort, again a famous place for Bollywood scenes. The road to this fort is amazing. Have a look at few photos.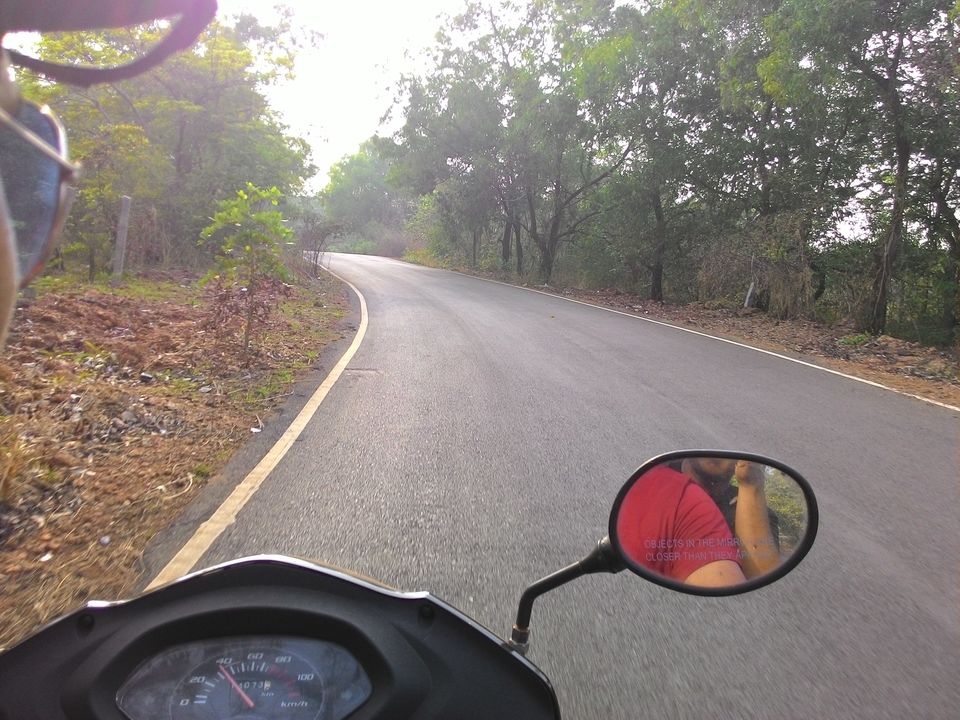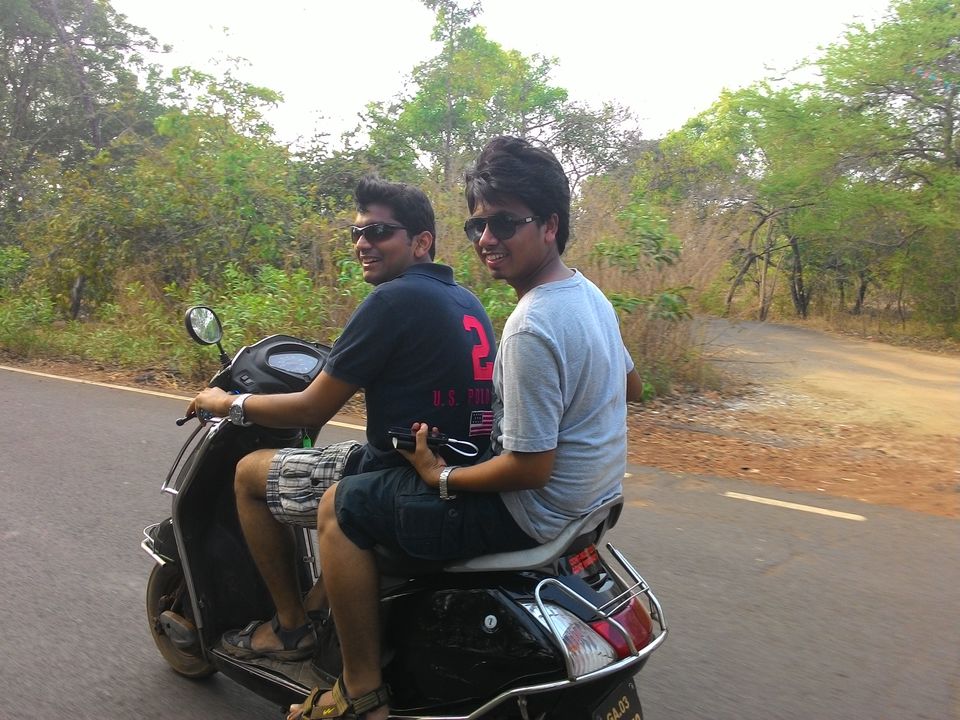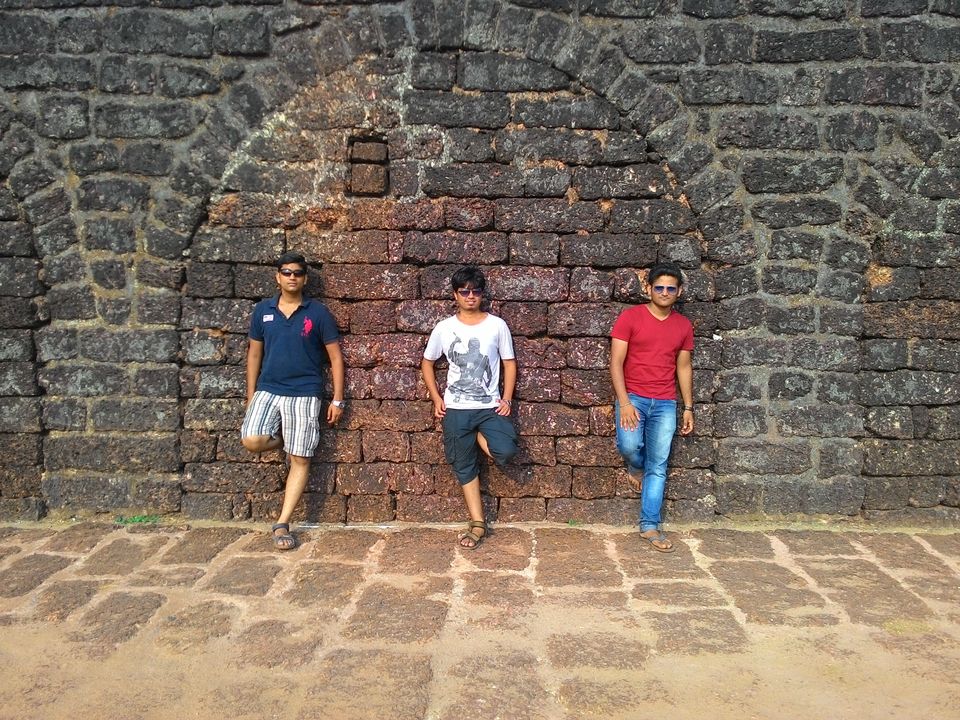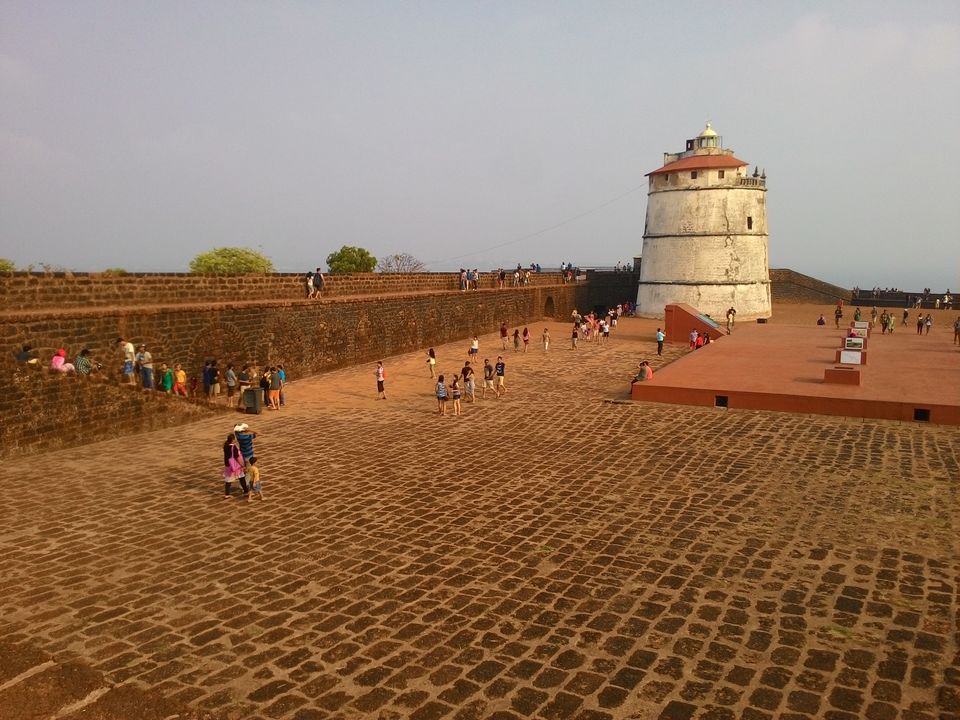 Our plan was to leave this place and enjoy the end of our trip with sunset. After sunset, we had to give back our scooty and go back to Madgaon Railway Station.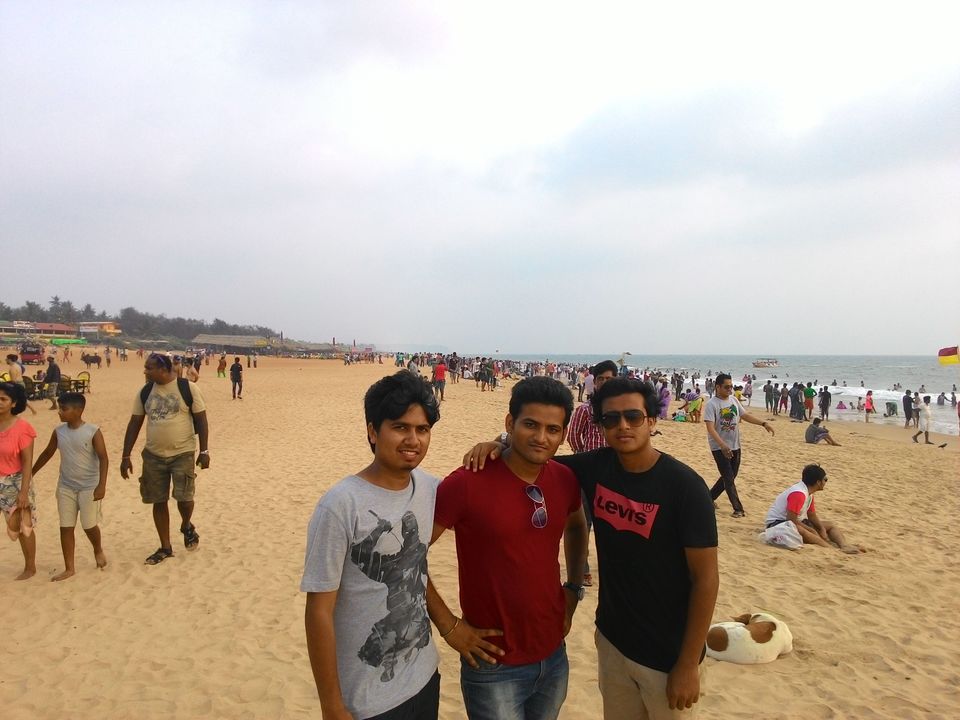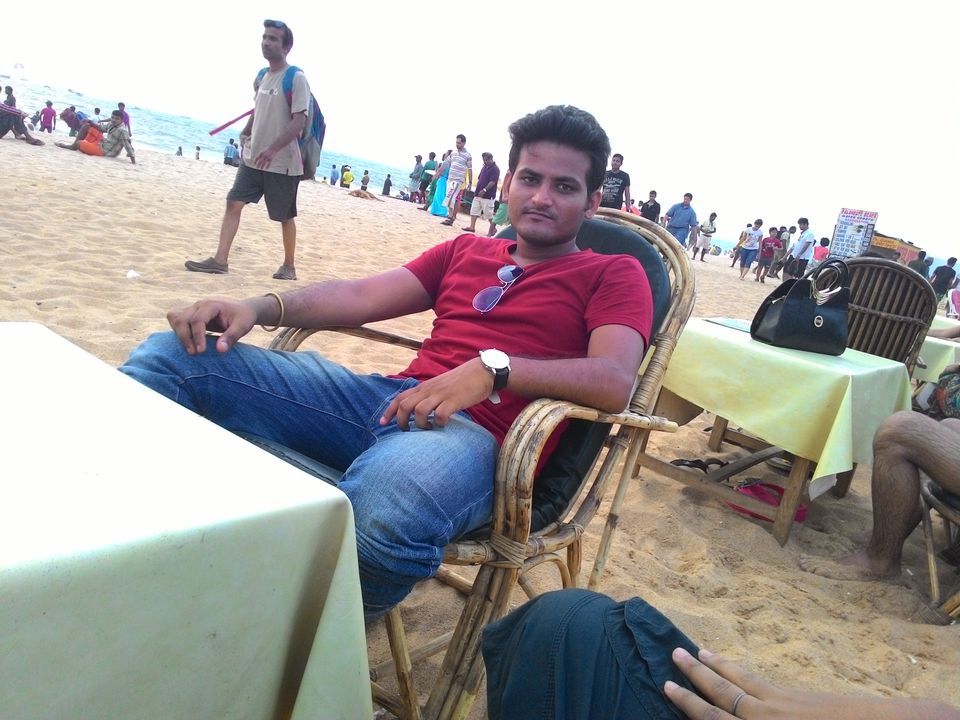 This was our first trip in a small group and this has been a memorable one. Not because we spent like crazy and had a luxurious trip, because it was our first experience and it was not planned. Unplanned trips are always memorable. 5 years later, when I think about this, I realize that it is almost impossible to do such trips under 2500 rupees. We are used to resorts and swimming pools. I have been to Goa 4 times after this trip. Details about them will be in some other blog.
Post your questions in comment section and I will answer them. Wish-list this blog if it was helpful. This encourages us to contribute more. I am almost lost into those vintage memories. Plan yours and let me know if you have questions.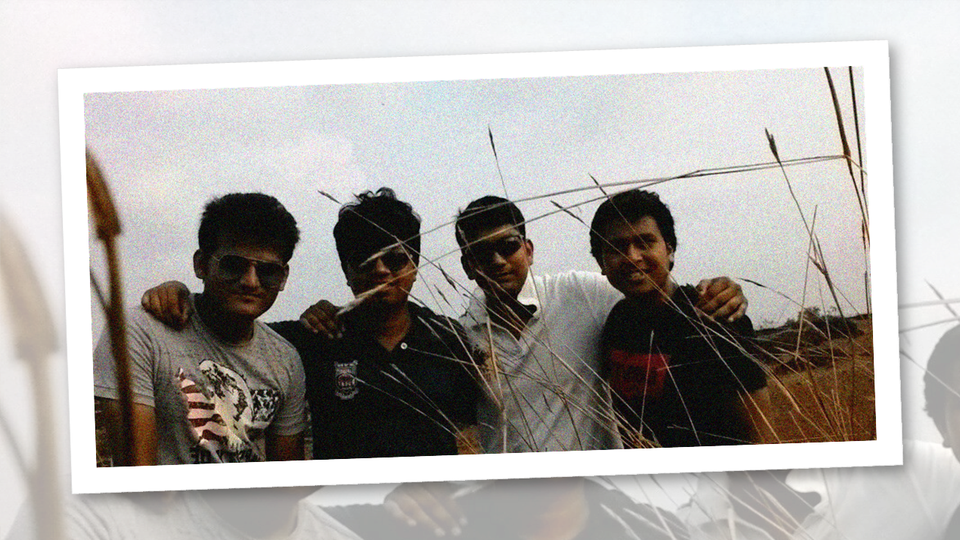 Frequent Searches Leading To This Page:-
Goa Affordable Tour Packages, Goa Tour Package for Couple, Best Travel Packages for Goa, Best Goa Trip Packages, Goa Holiday Tour Packages, Top Goa Packages for Family, Goa Honeymoon Packages from Delhi