As my parents always says, "The true purpose of our existence is continuously working to be the best version of ourselves" Hampi, one of the best places I have traveled so far. Being renowned as the World Heritage Place,Hampi gives you the insight as to how beautiful Indian culture we have. When it comes to the important world heritage sites in India, the ruins of Hampi hold the top position in the prestigious list. Hampi is basically a village located in the Northern part of Karnataka, which forms an integral part of the ruins of Vijaynagara (the once capital of the Vijaynagara Empire). I was always fascinated about our Indian Maharaja and their Kingdom stories and had wished to experience it once. Based in Karnatka, people are more convenient in speaking kannad or English. One can get down in Hospete and catch a local bus to Hampi barely at the cost of 10/-. Once you reach Hampi, you will experience the beauty of rich Indian heritage in it's surrounding.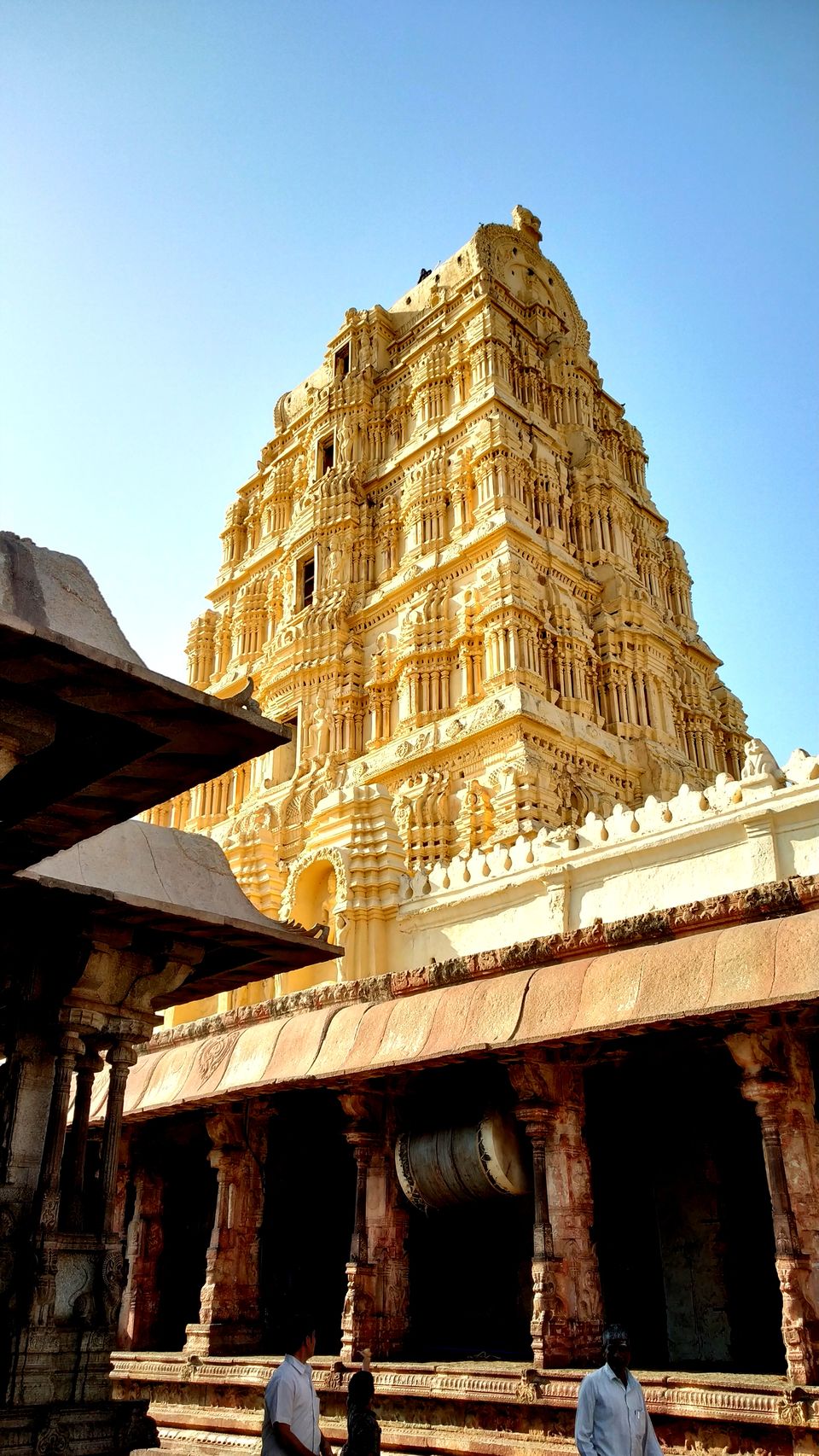 I had decided with my friend to explore 1st Hippie island on day 1 and then Hampi on Day-2. Hence we immediately went towards to Bank of Tungabhadra river wherein you will get a boat to cross the river at the charge of 50/-. Once you reach it's better to get a bike for yourselves which is the most convenient way of exploring places. Bike can cost 300-400/ day depending on its model and gear/non-gear type. If you wish to travel by cycle, you can book one that too. We checked-in in Hema Cottages at a price of 600/day. Not wasting more time, we started our journey of exploring Hippie Island. It's better to have a proper plan of action so that you can Utilize the time and energy.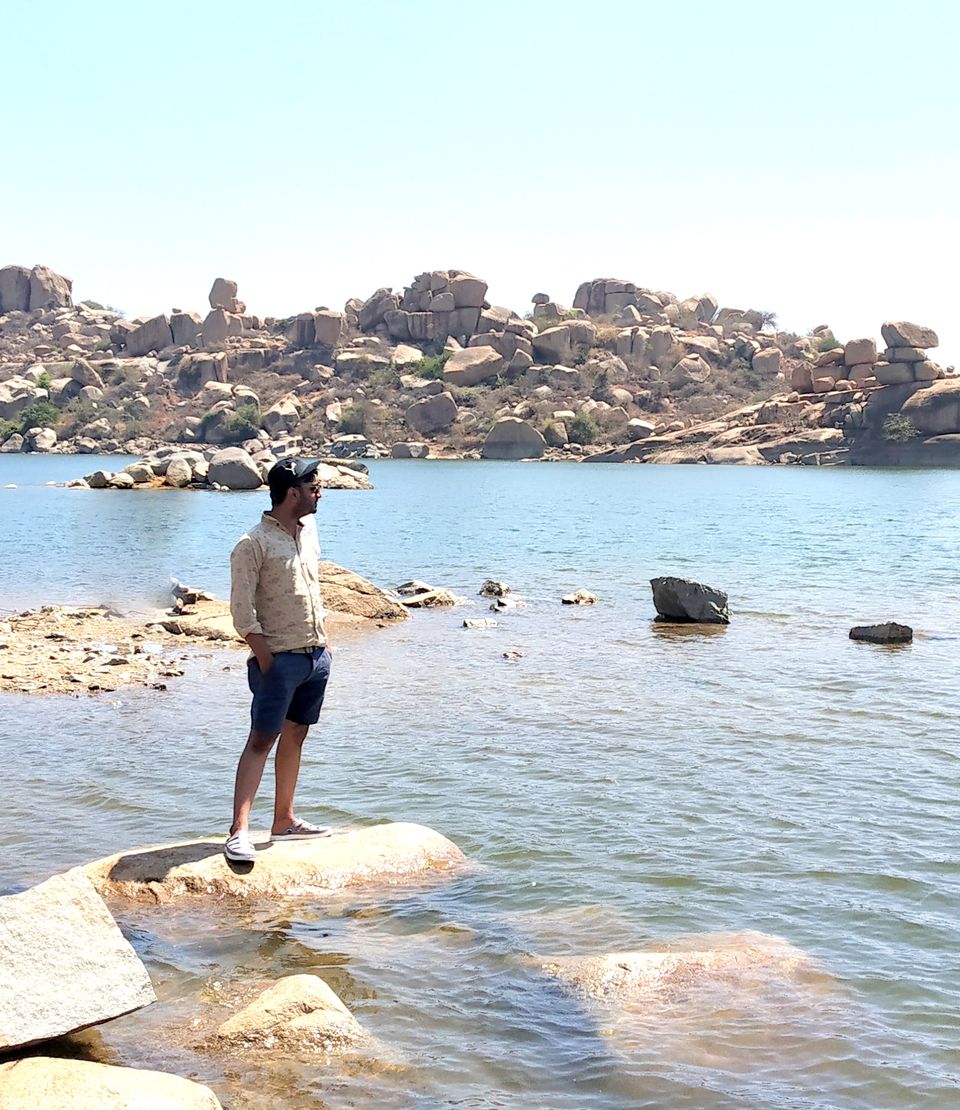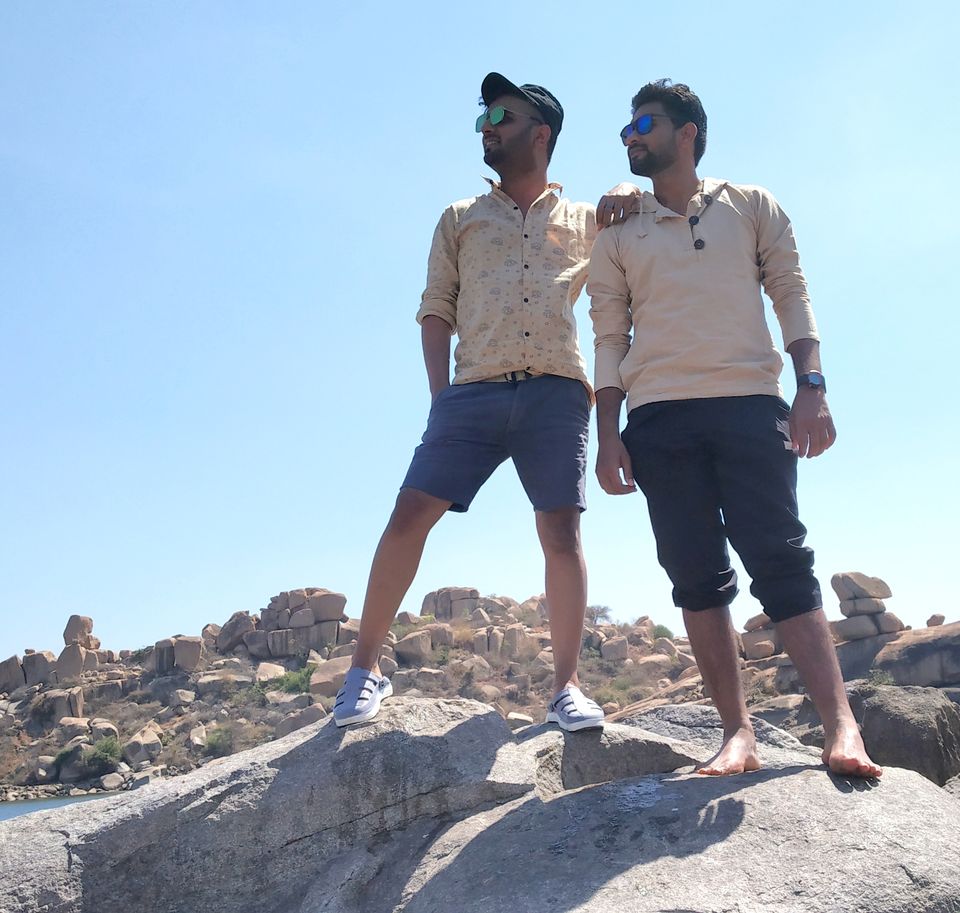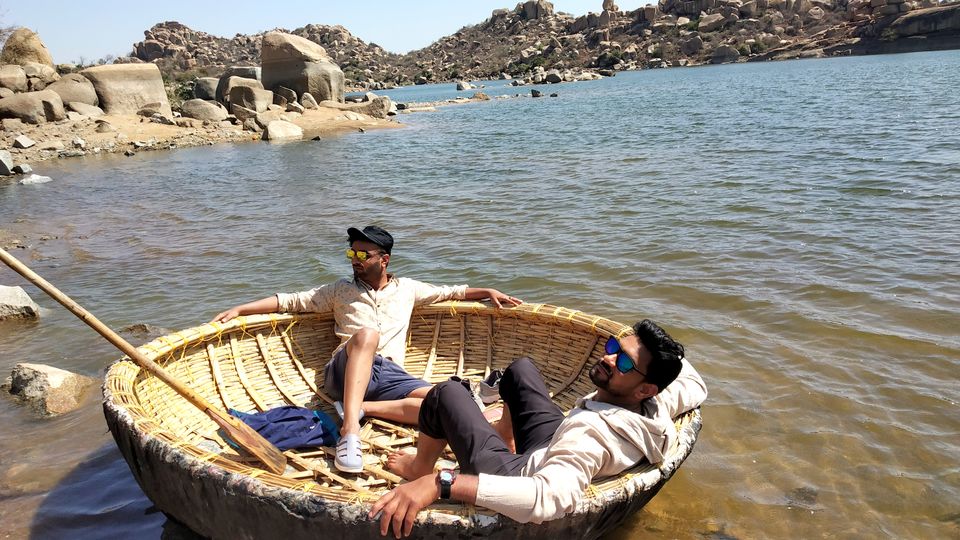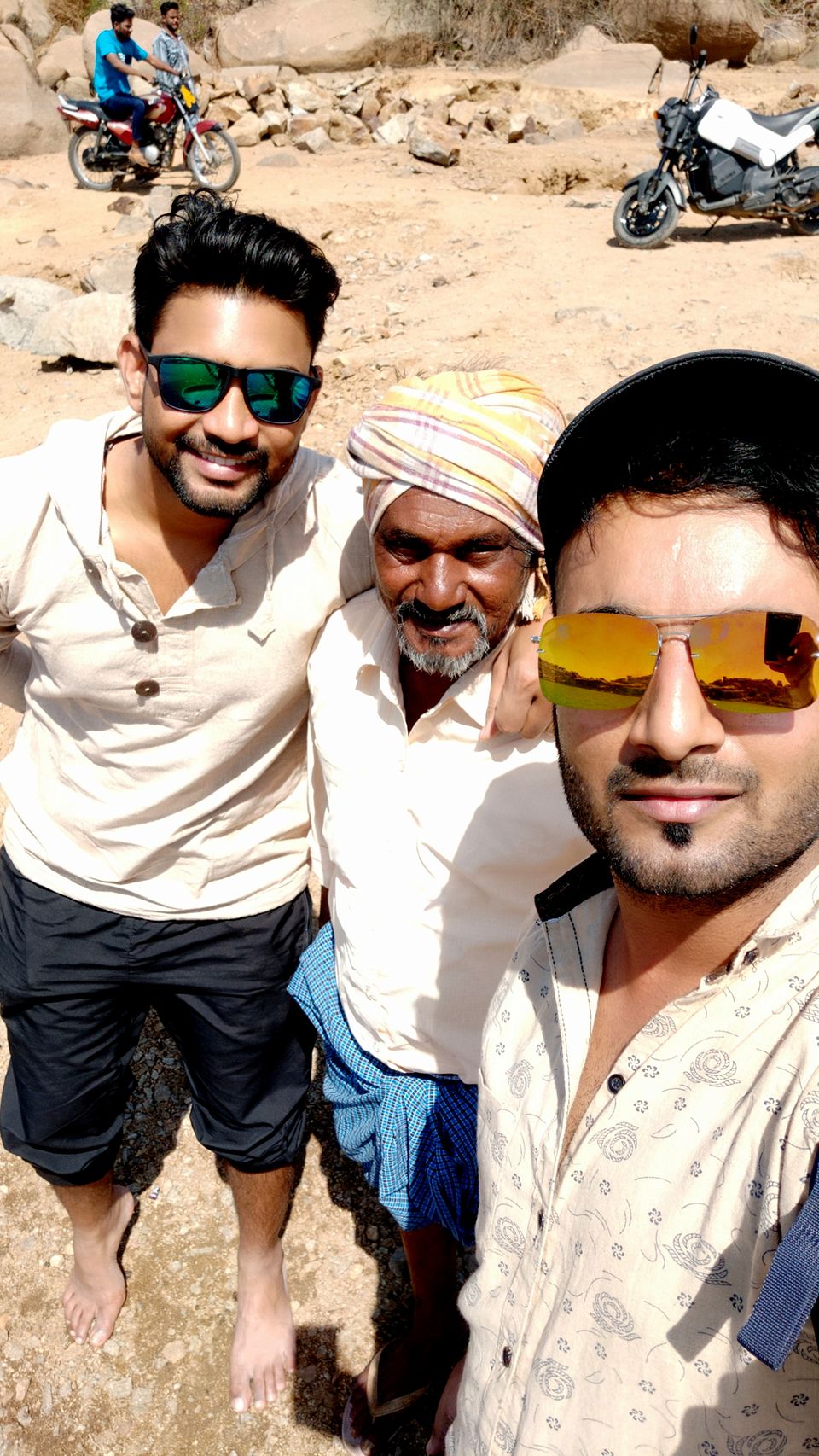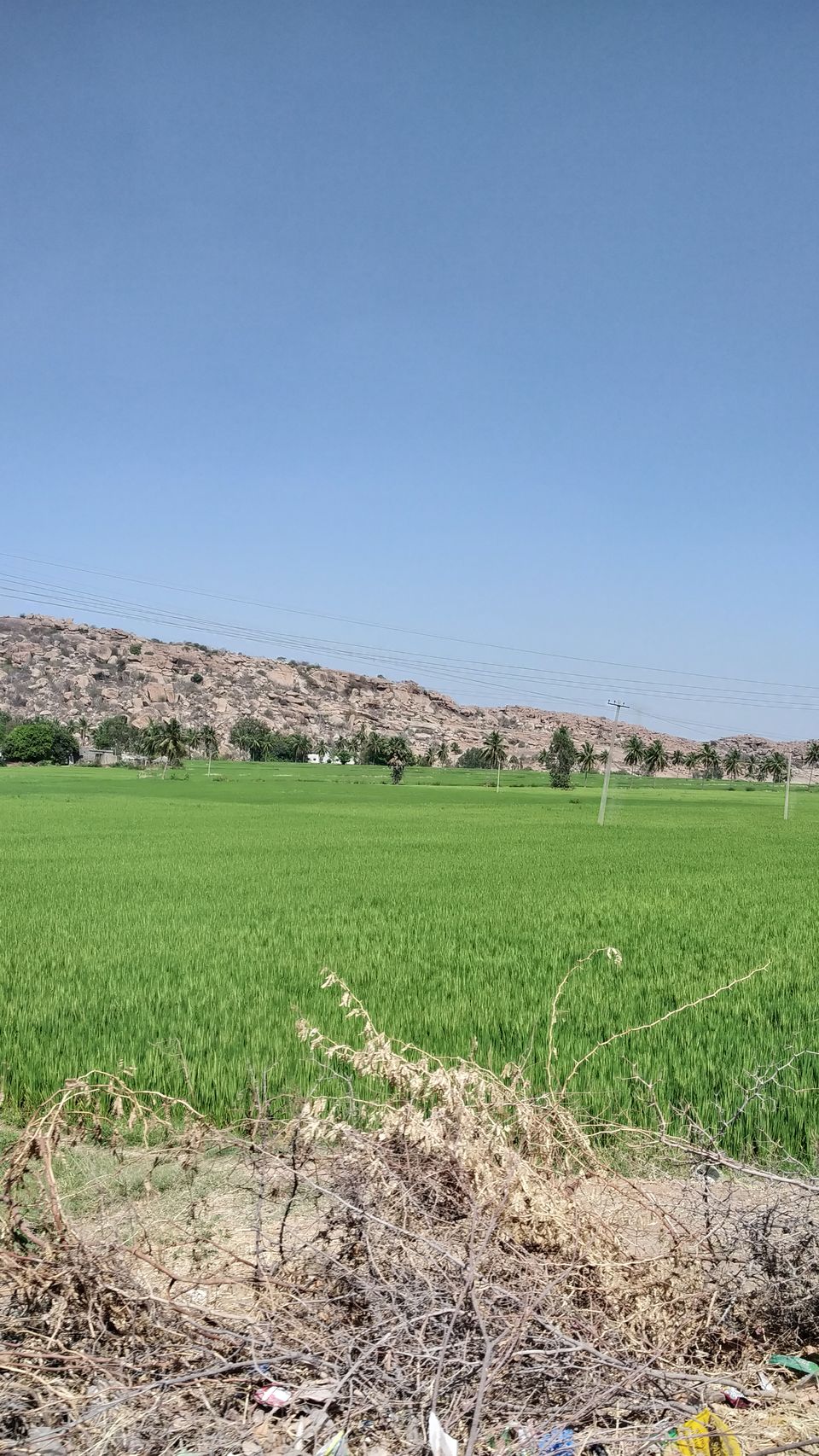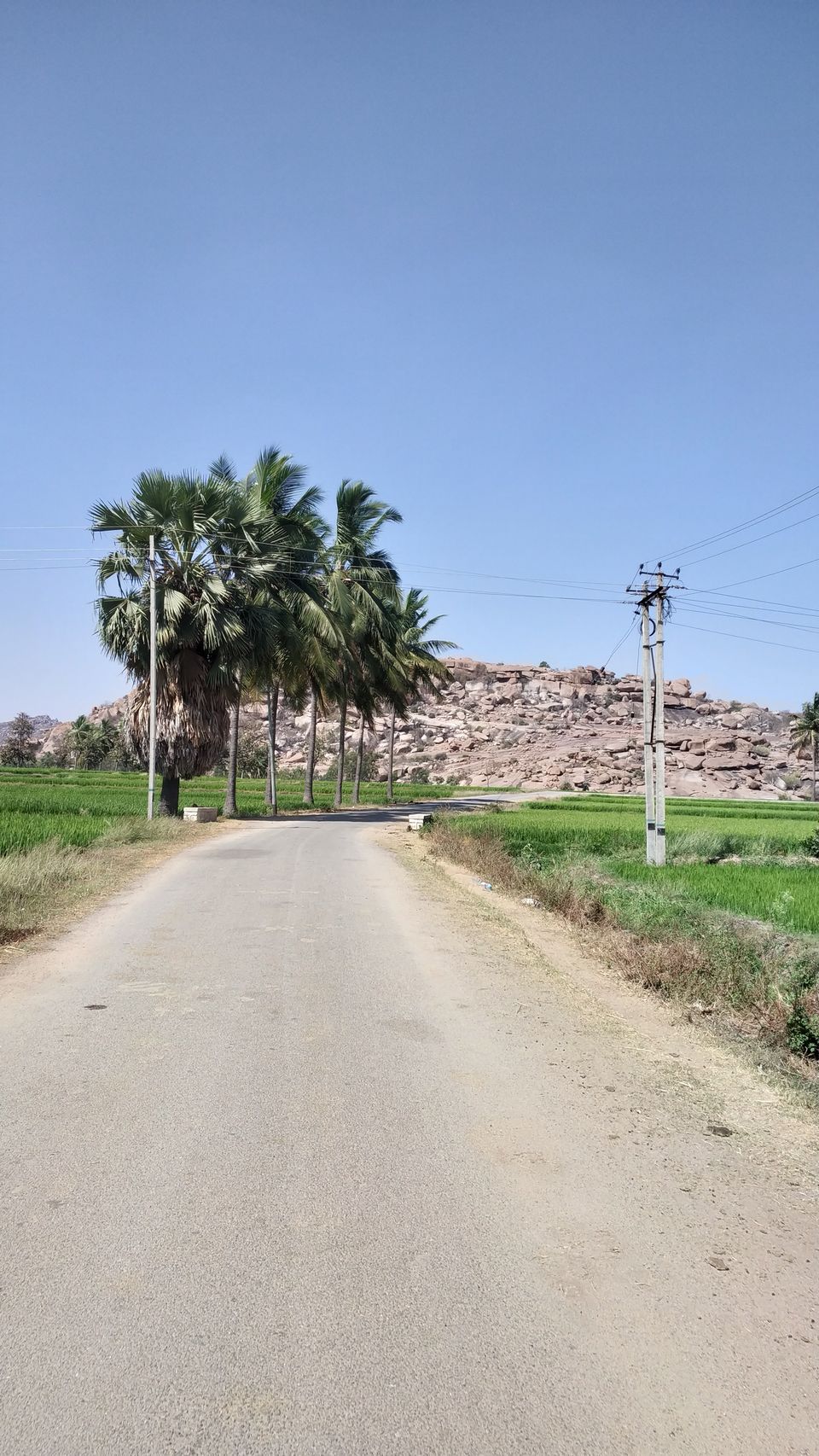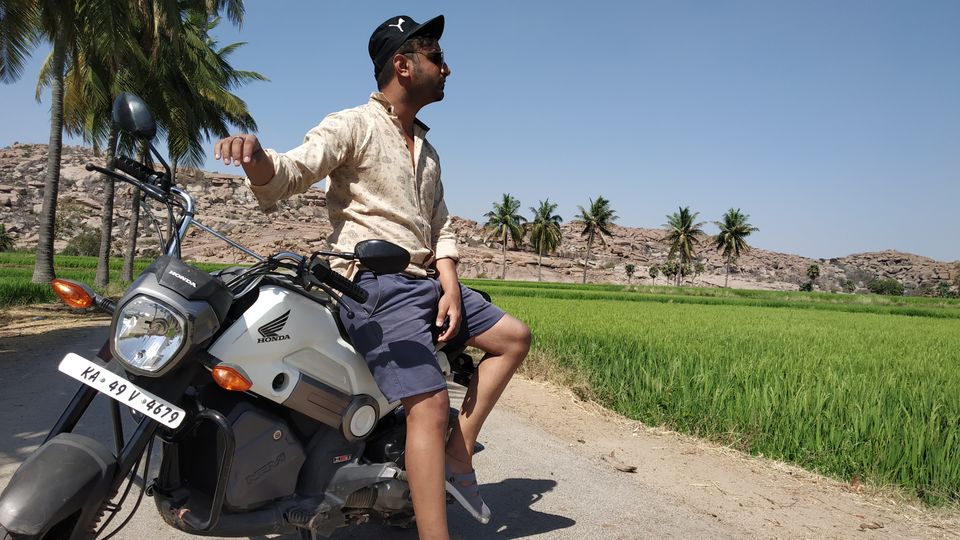 Following with it we went to Explore Vitthal Temple, Pampa Sarovara, Anegondi Fort, Durga Temple and Matanga Hill. The roads towards this destination are so beautiful that it completely rejuvenates your soul. One will get local food at home stay or dhaba's at every 1 mile which will pleasure your taste. Lemon rice is a must try food out of all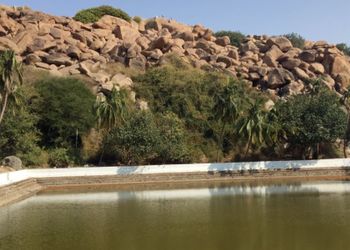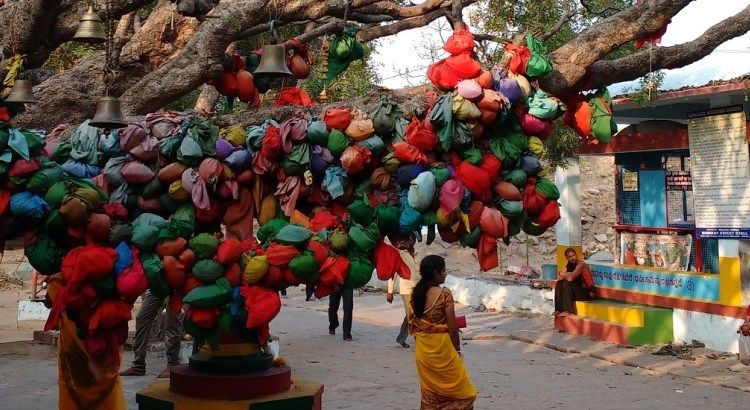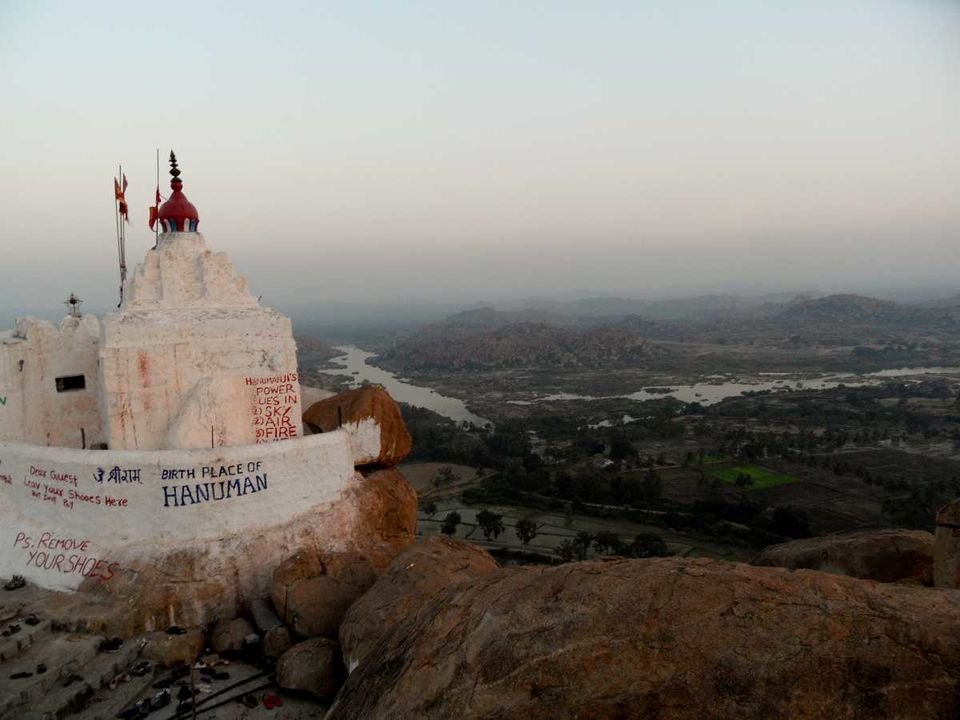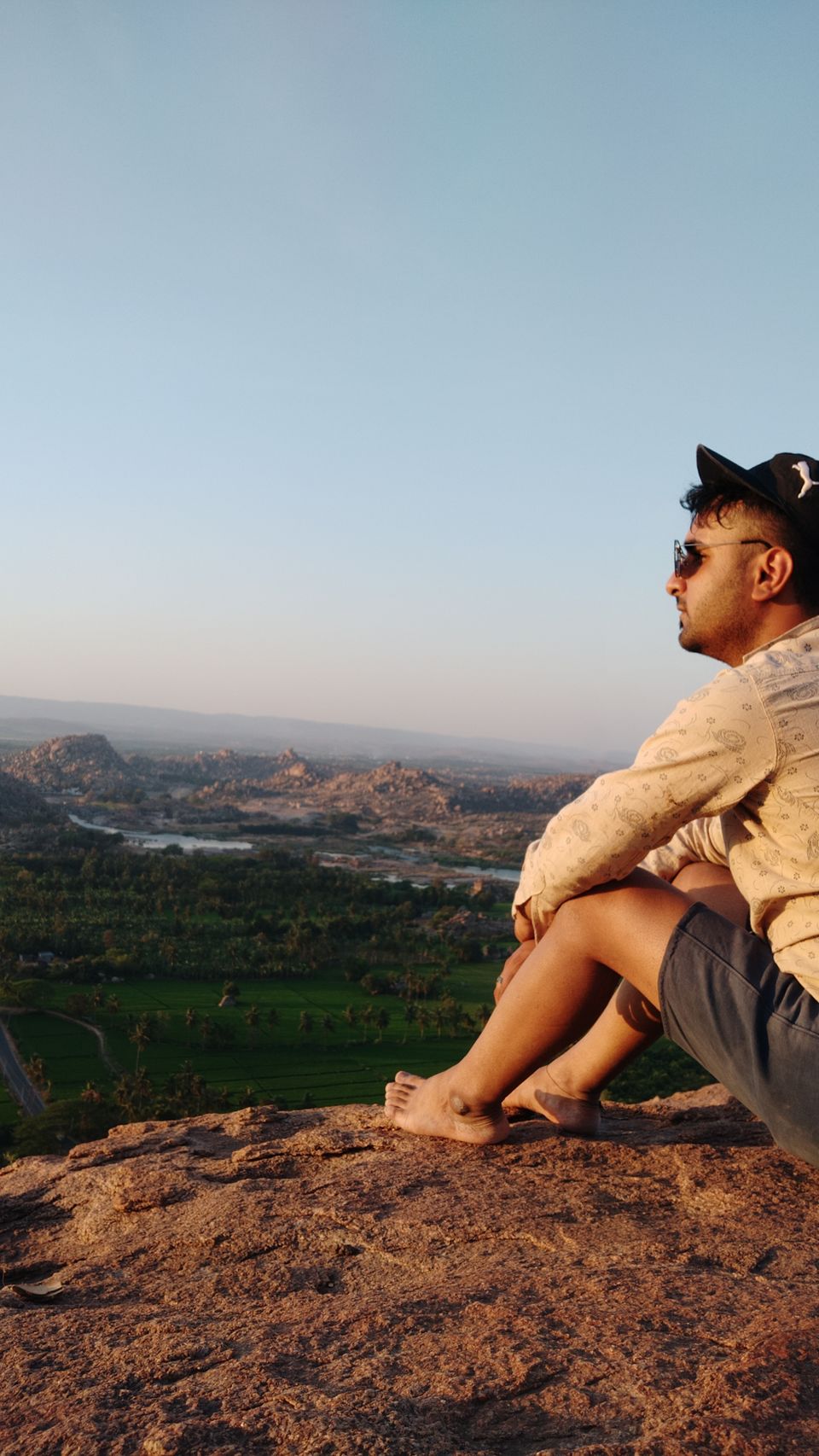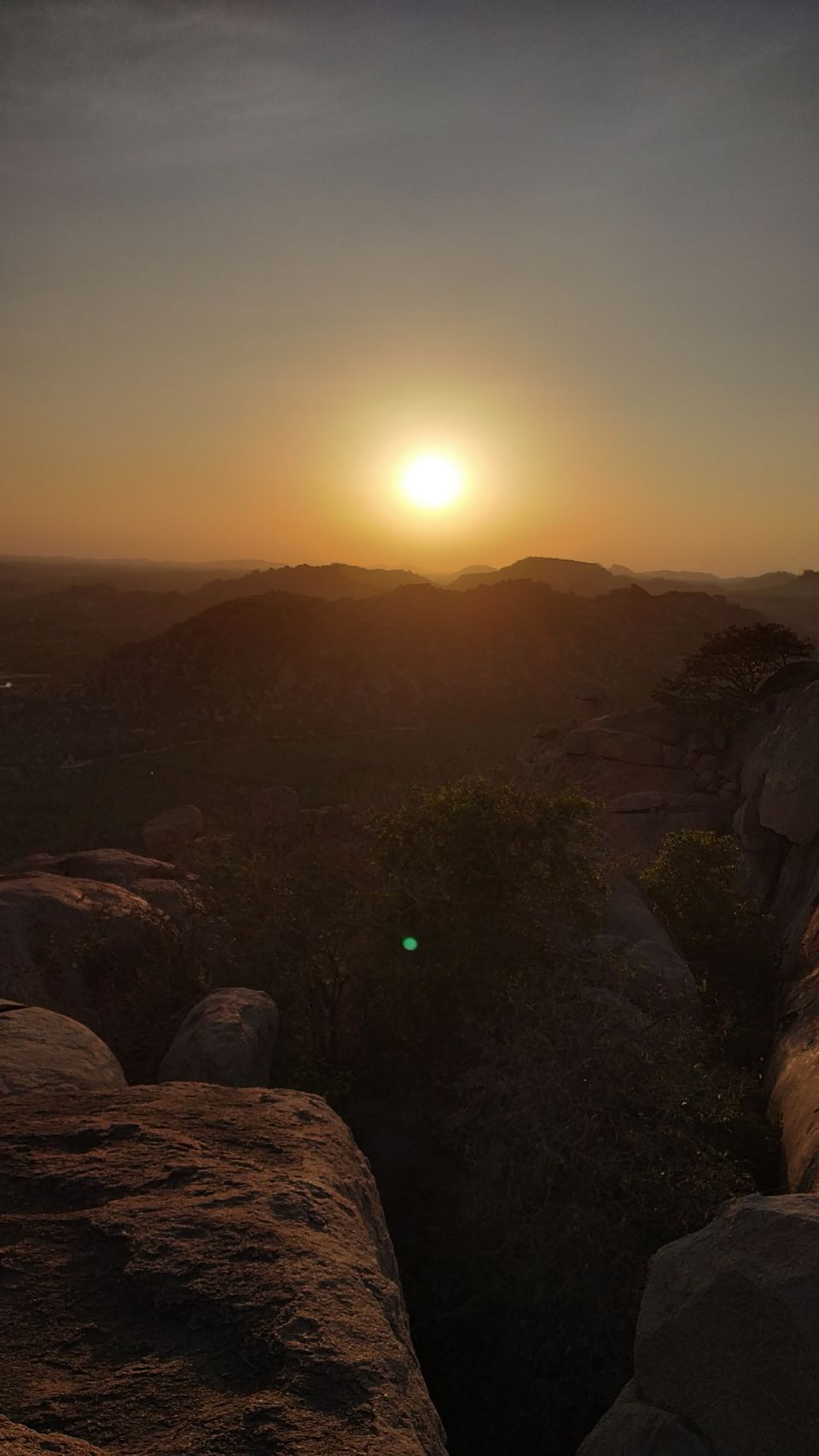 Enjoying Sunset on the top of hill of Mandir is the best way to relax and feel the nature. Soon after enjoying it we climbed down the stairs. We were heading towards our bike and we got to know from another Visitor that there is a beautiful Devi Temple who is considered to be the Awatar of Parvati mata at a distance of 16kms from Hanuman Temple.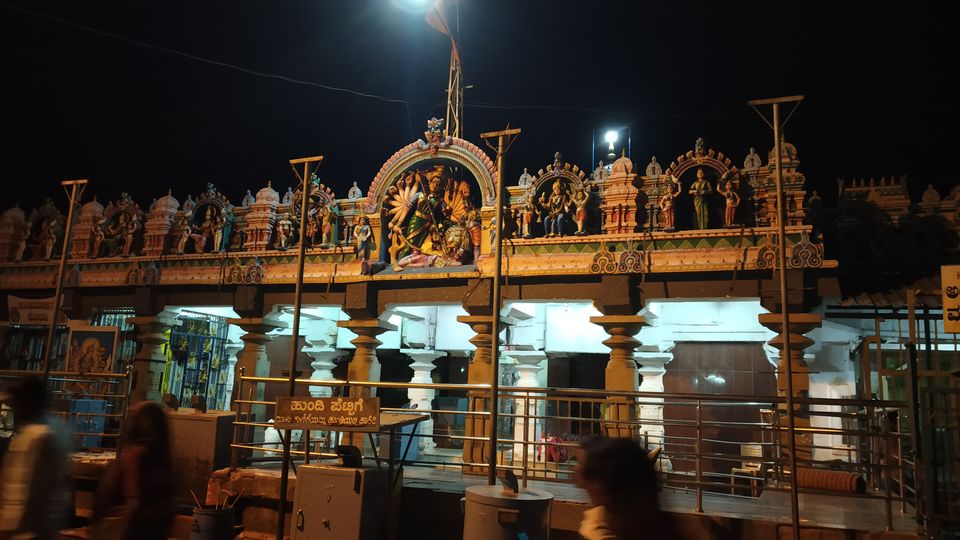 Our Day 2 began with the beautiful old Bollywood songs played at our the Cottages. We woke up got ready and checked-out from our Hotel as we had to explore now the other and main side of Hampi. We had to travel back by boat to reach to other side of the Hampi. Once you reach there its feasible to hire a rickshaw as they are the one's who will take you to all main tourist destinations of Hampi and also will let you know the history surrounding it. We hired one immediately whose name was "Pampa". He was not only kind but was also very good at English.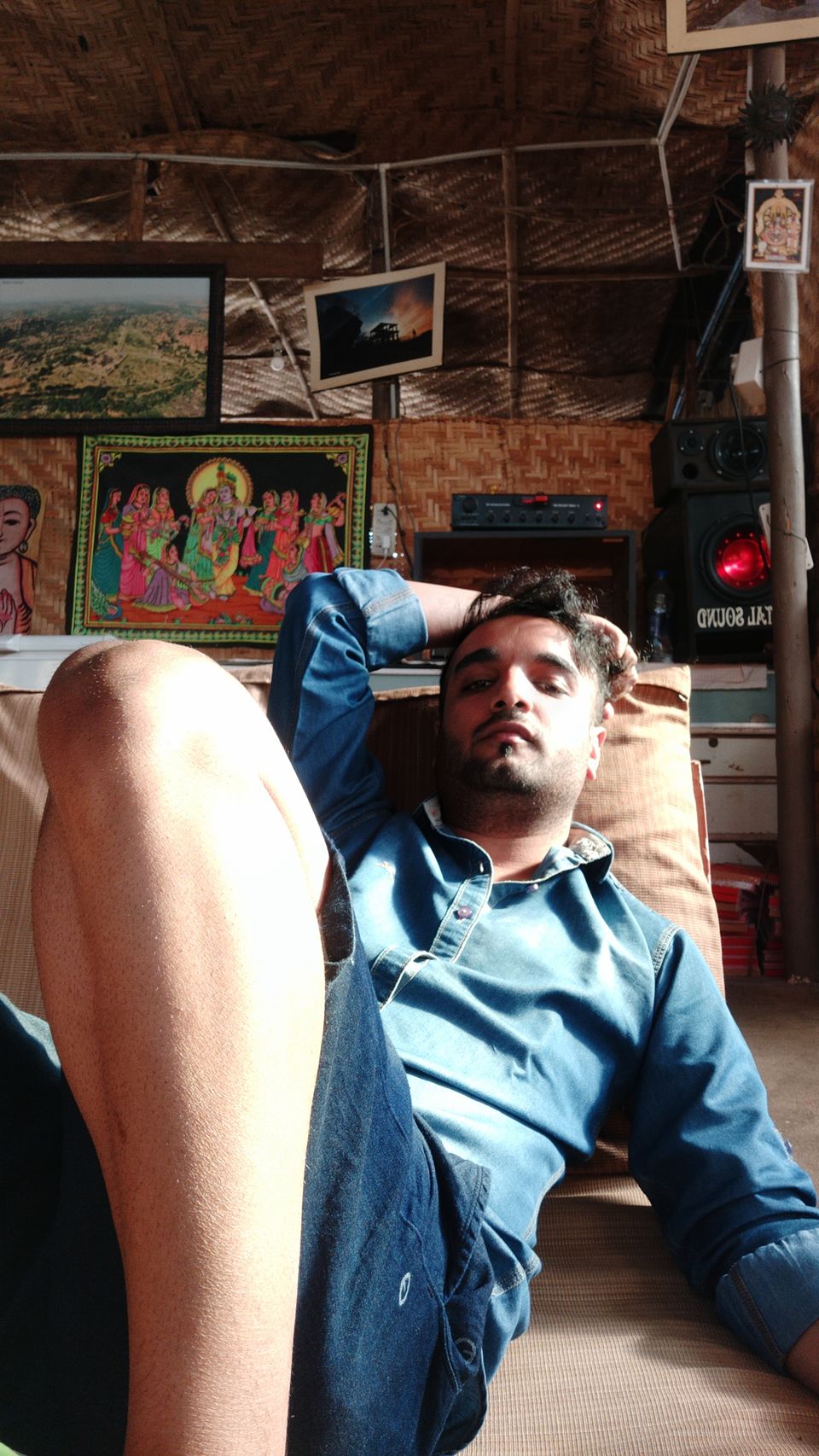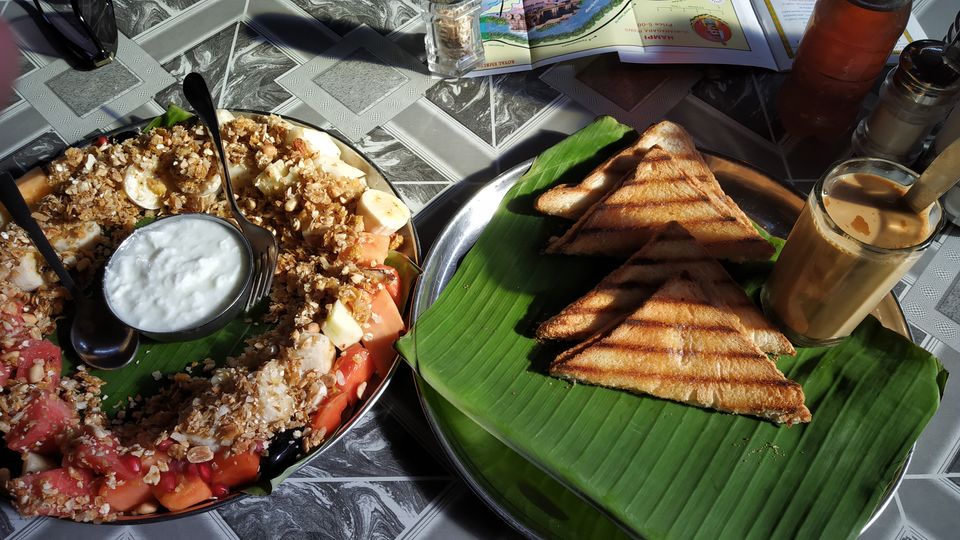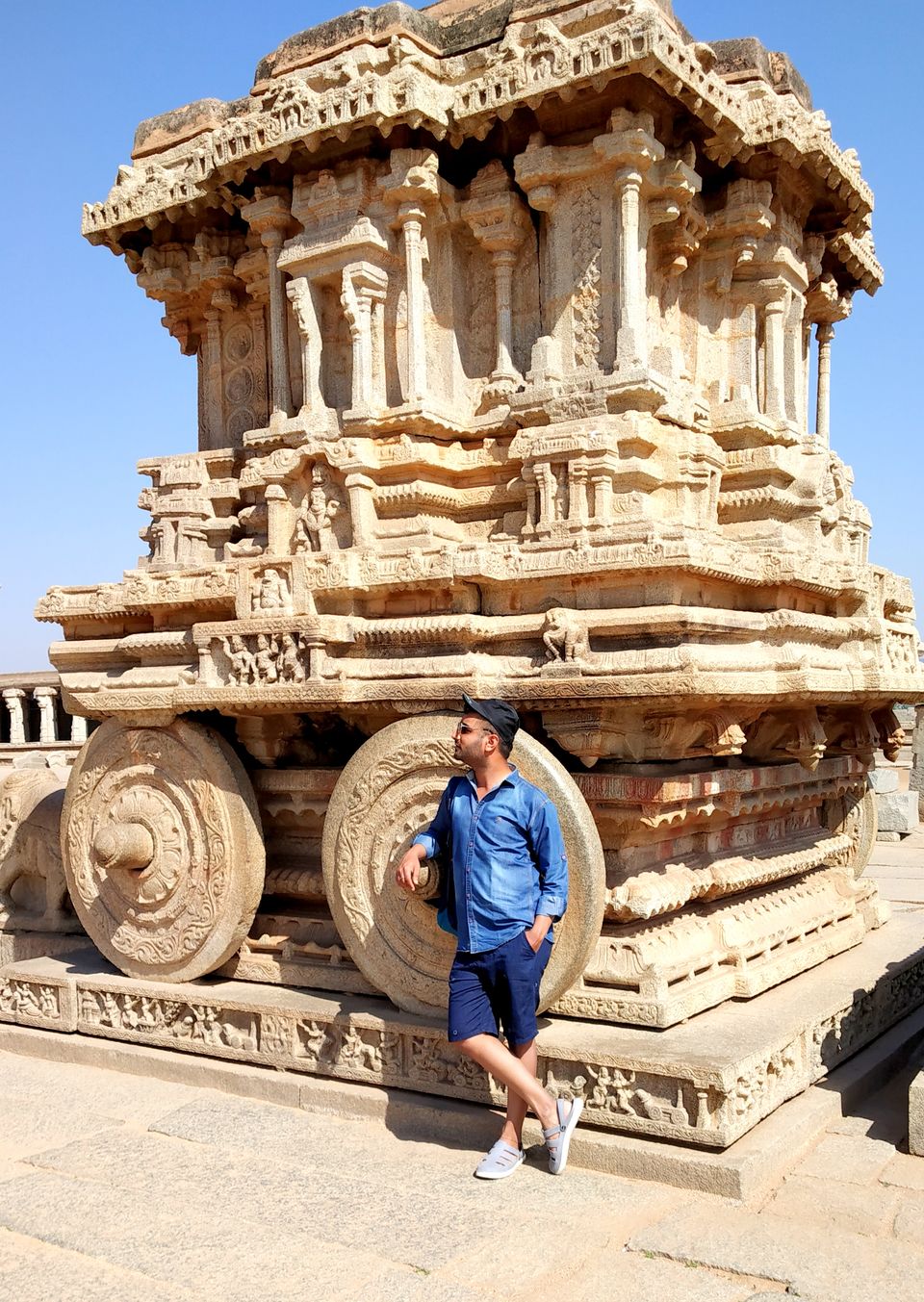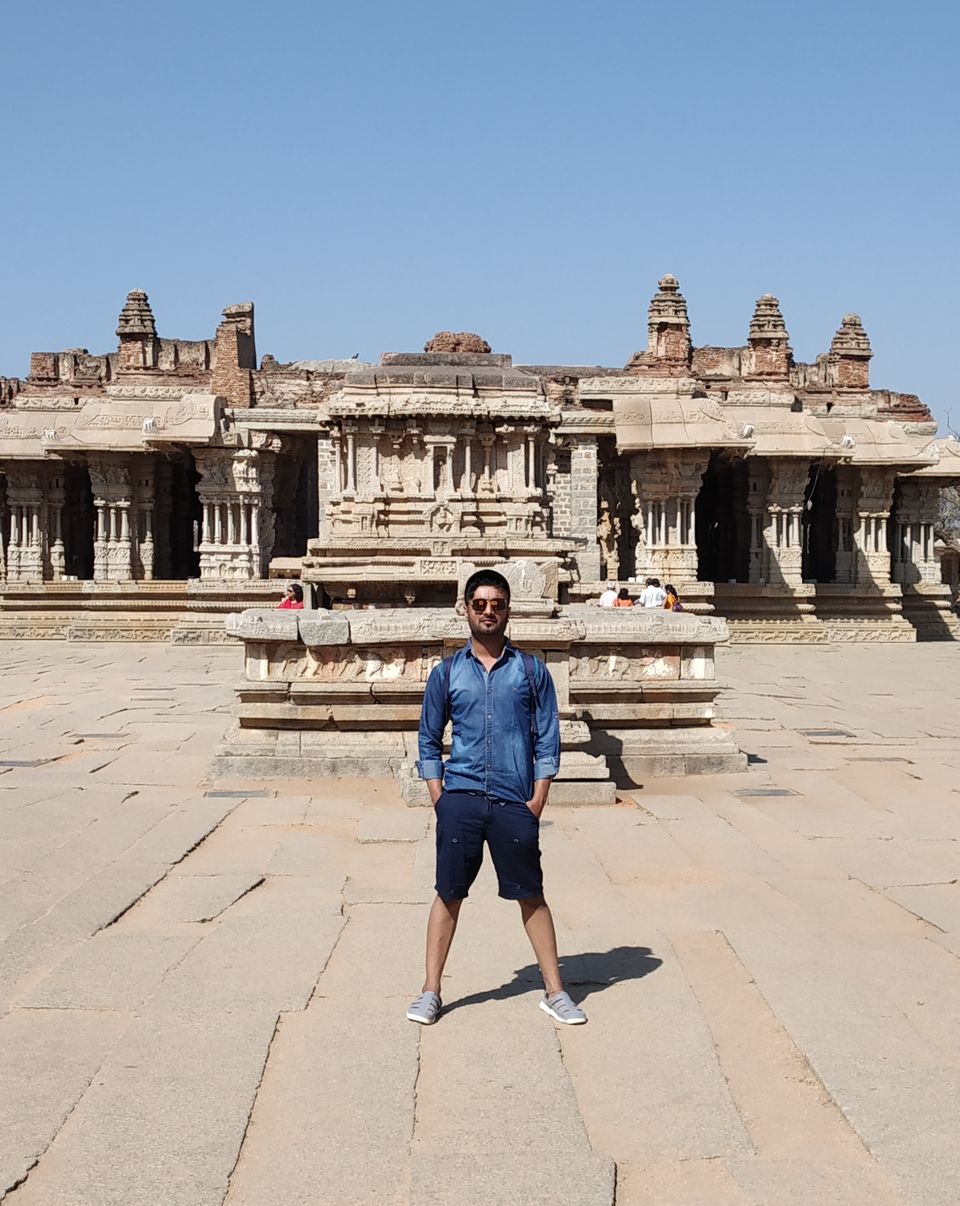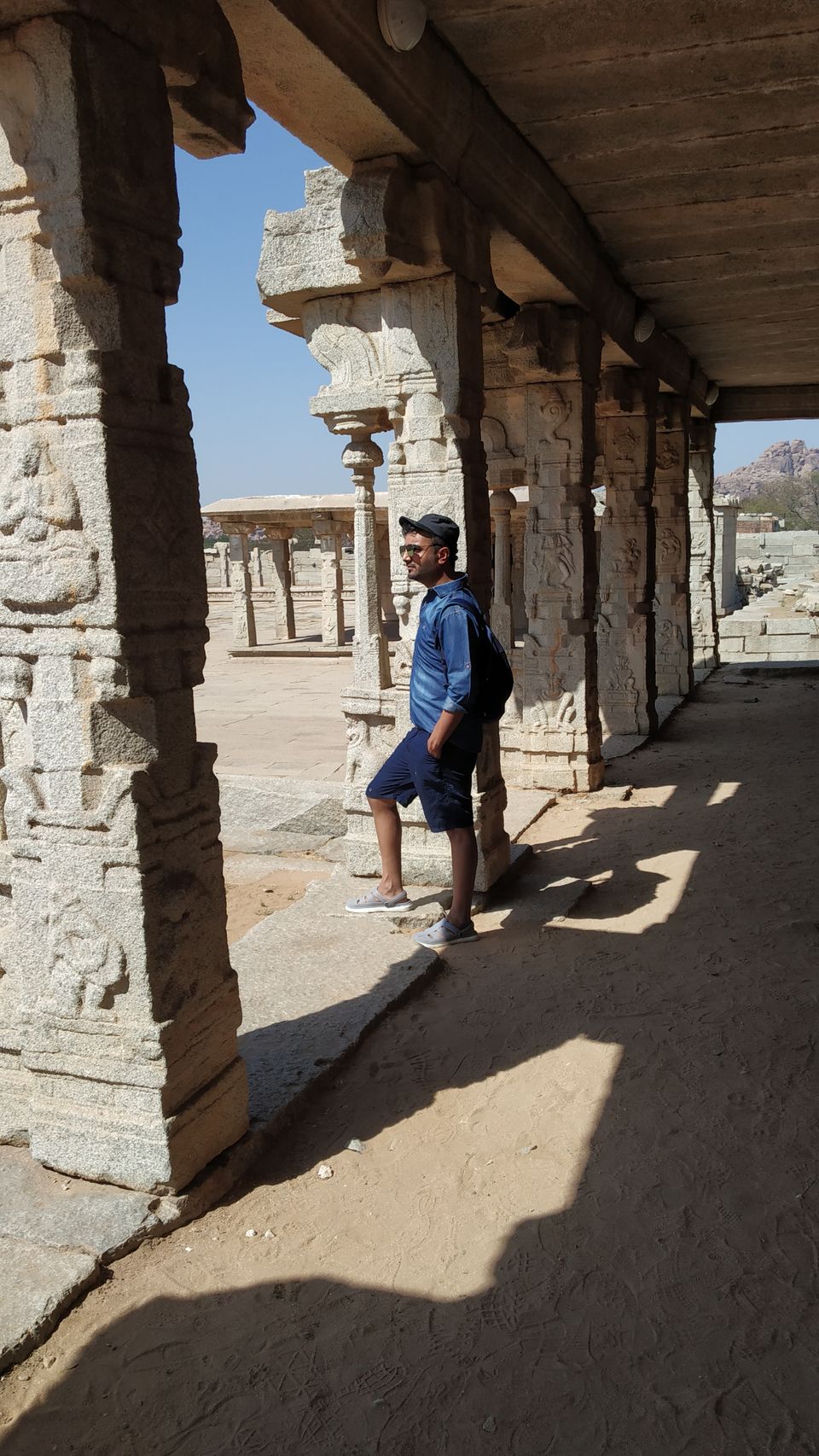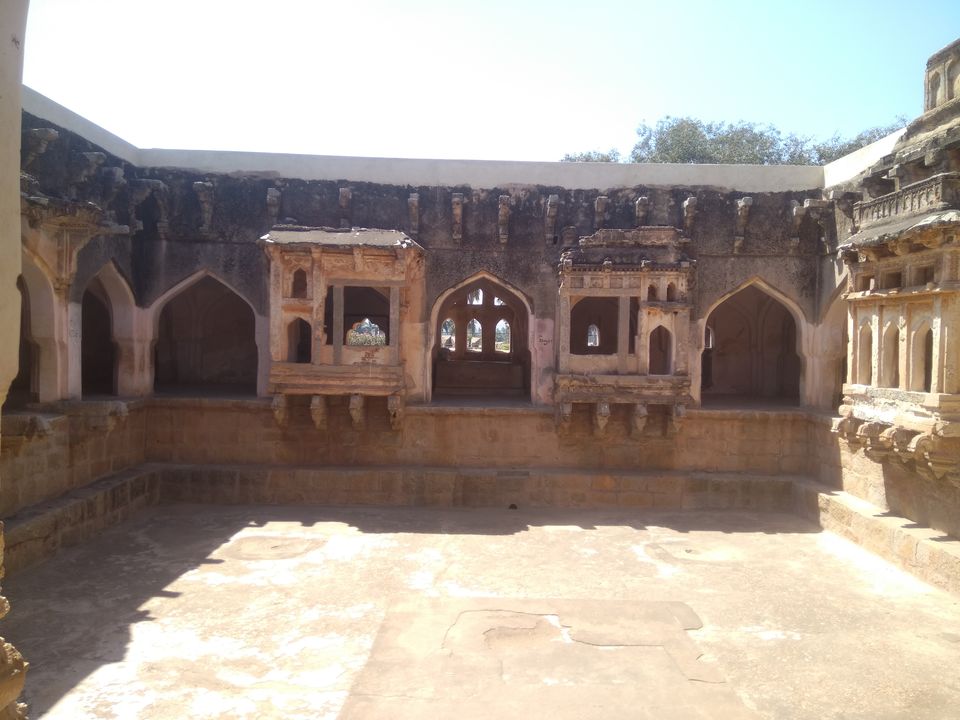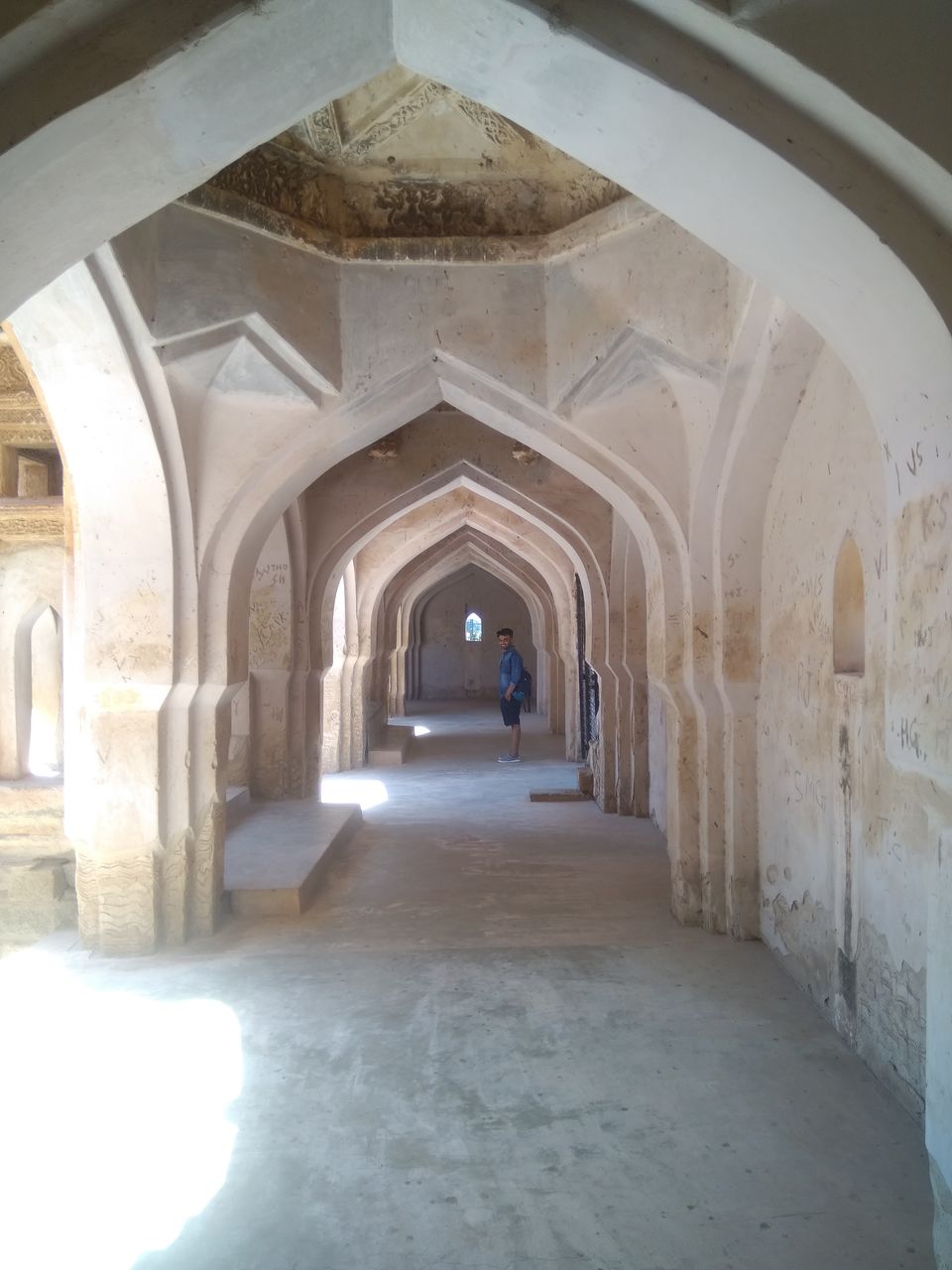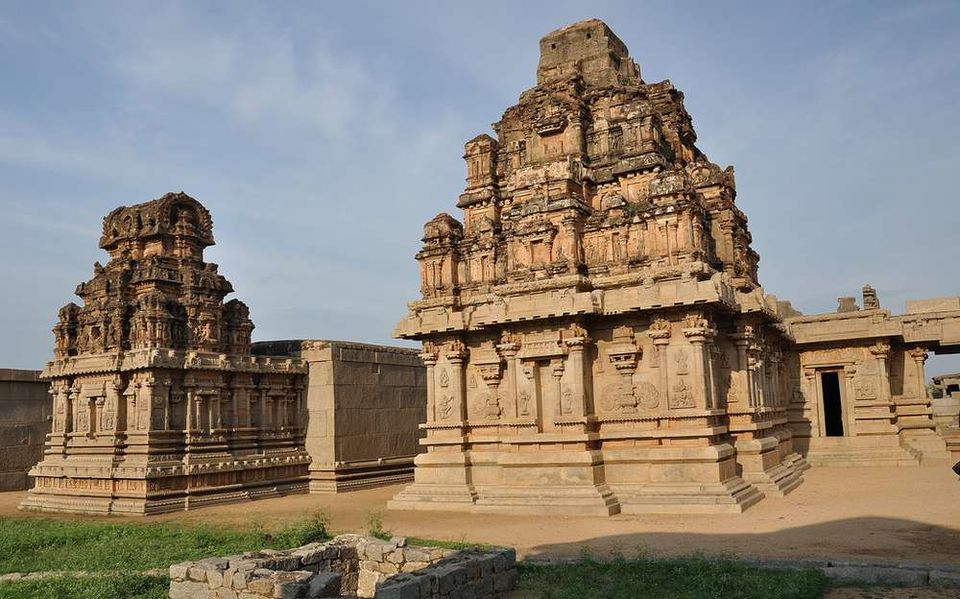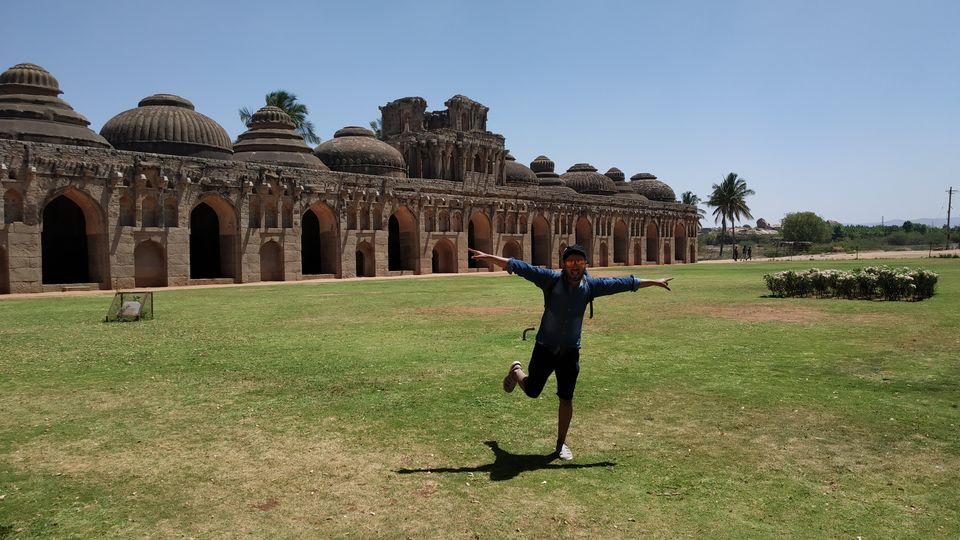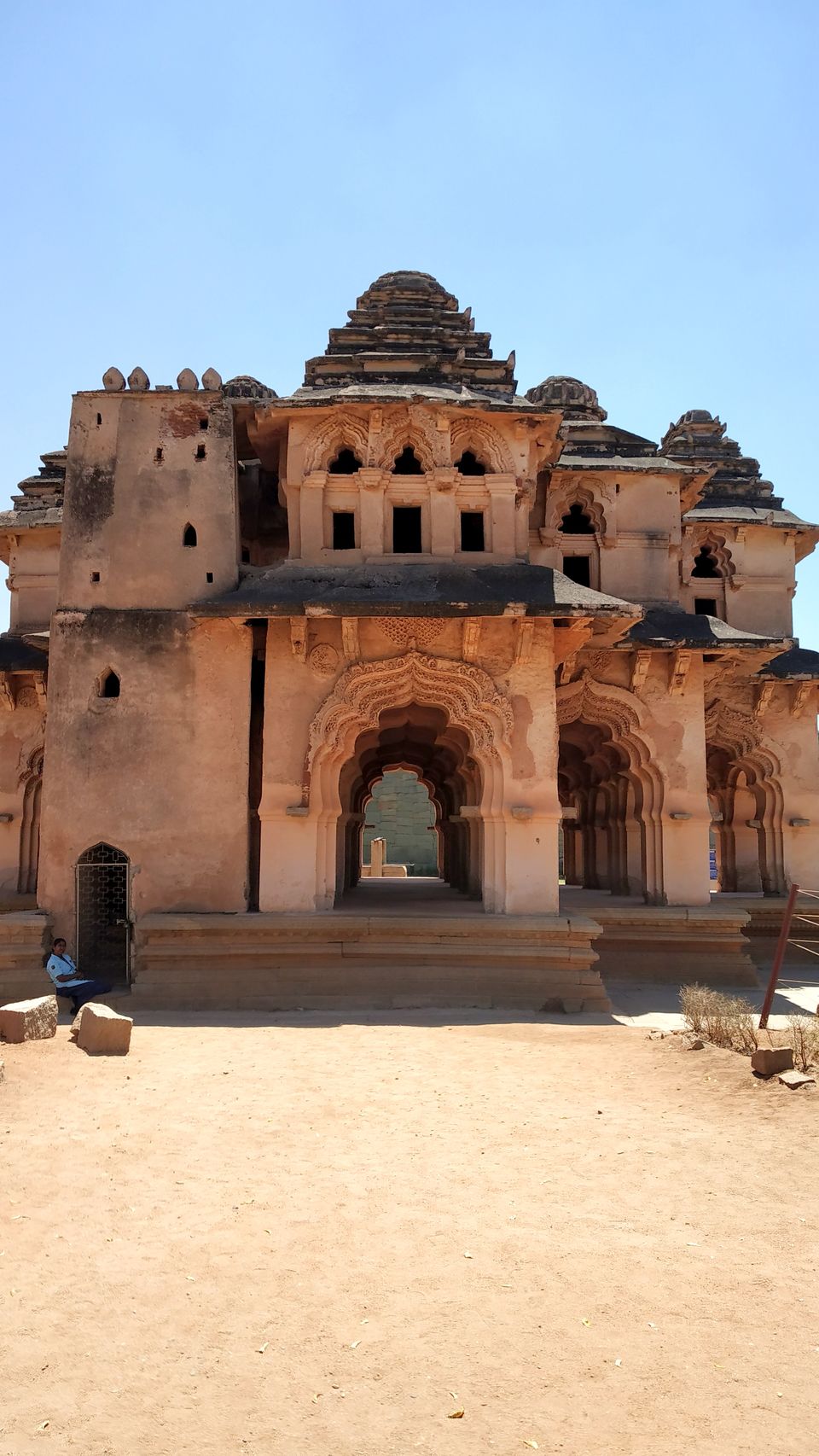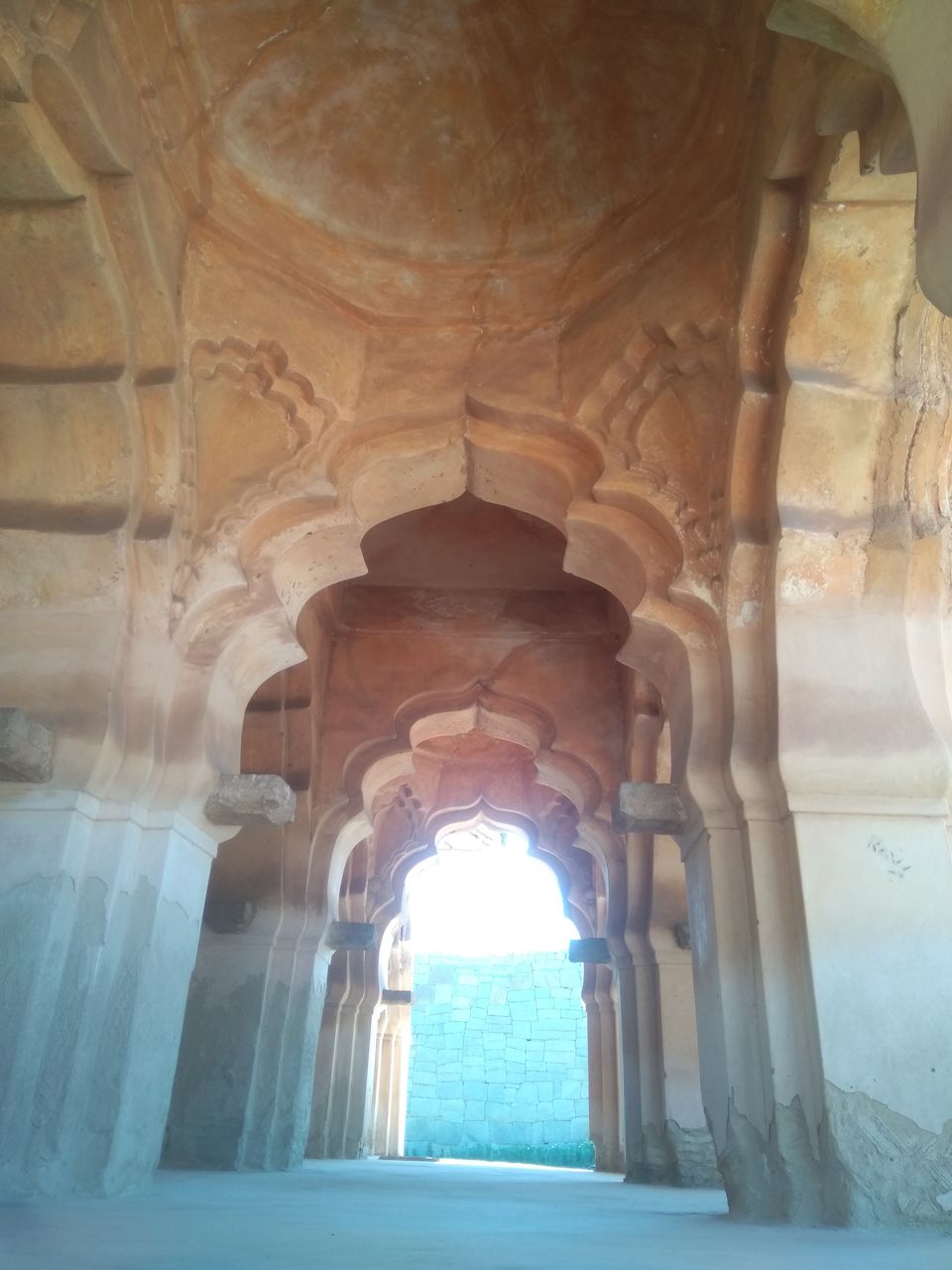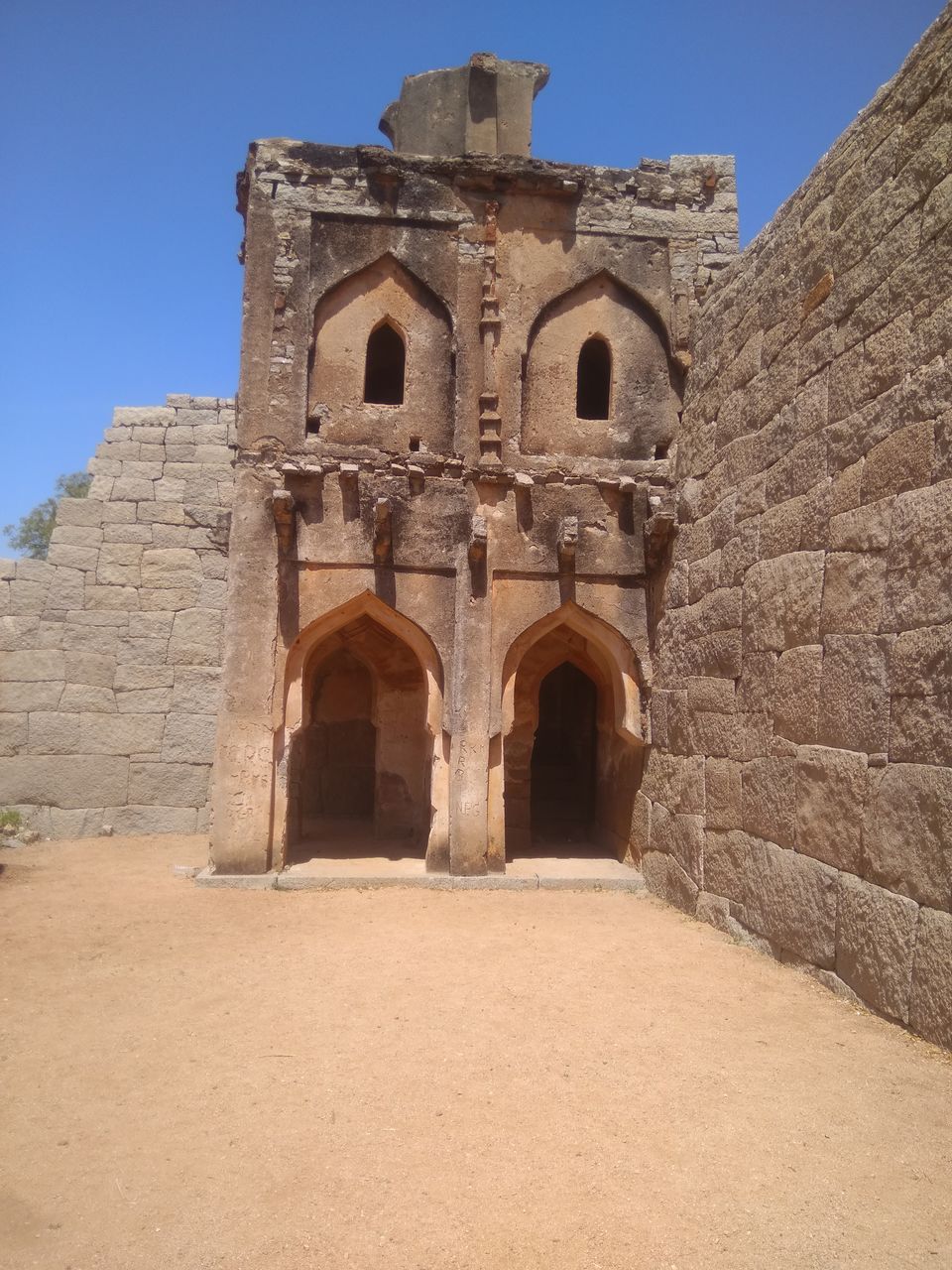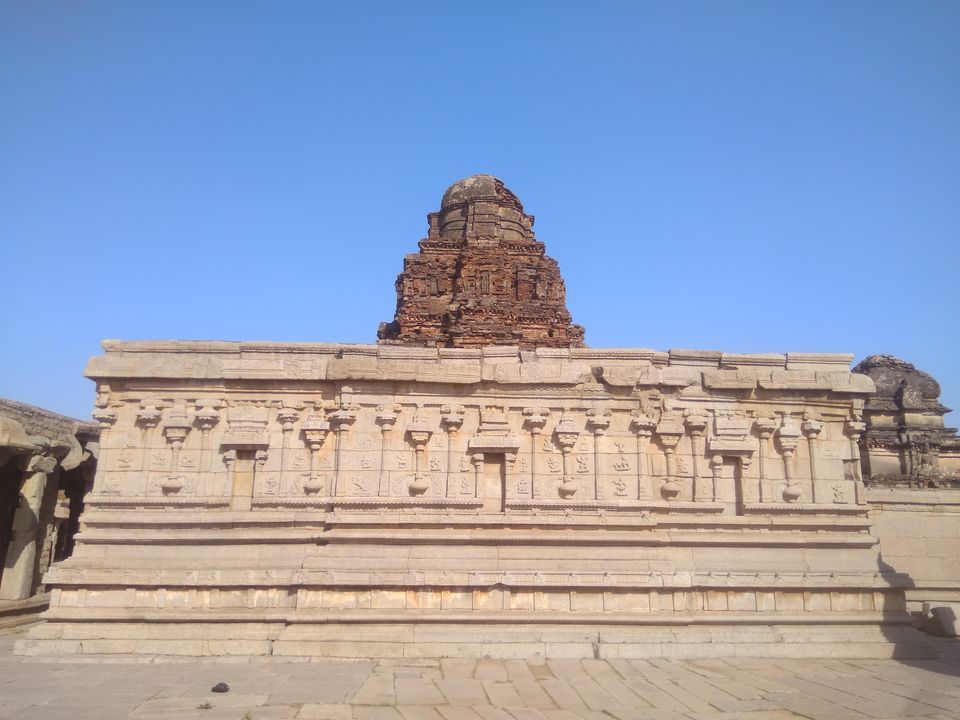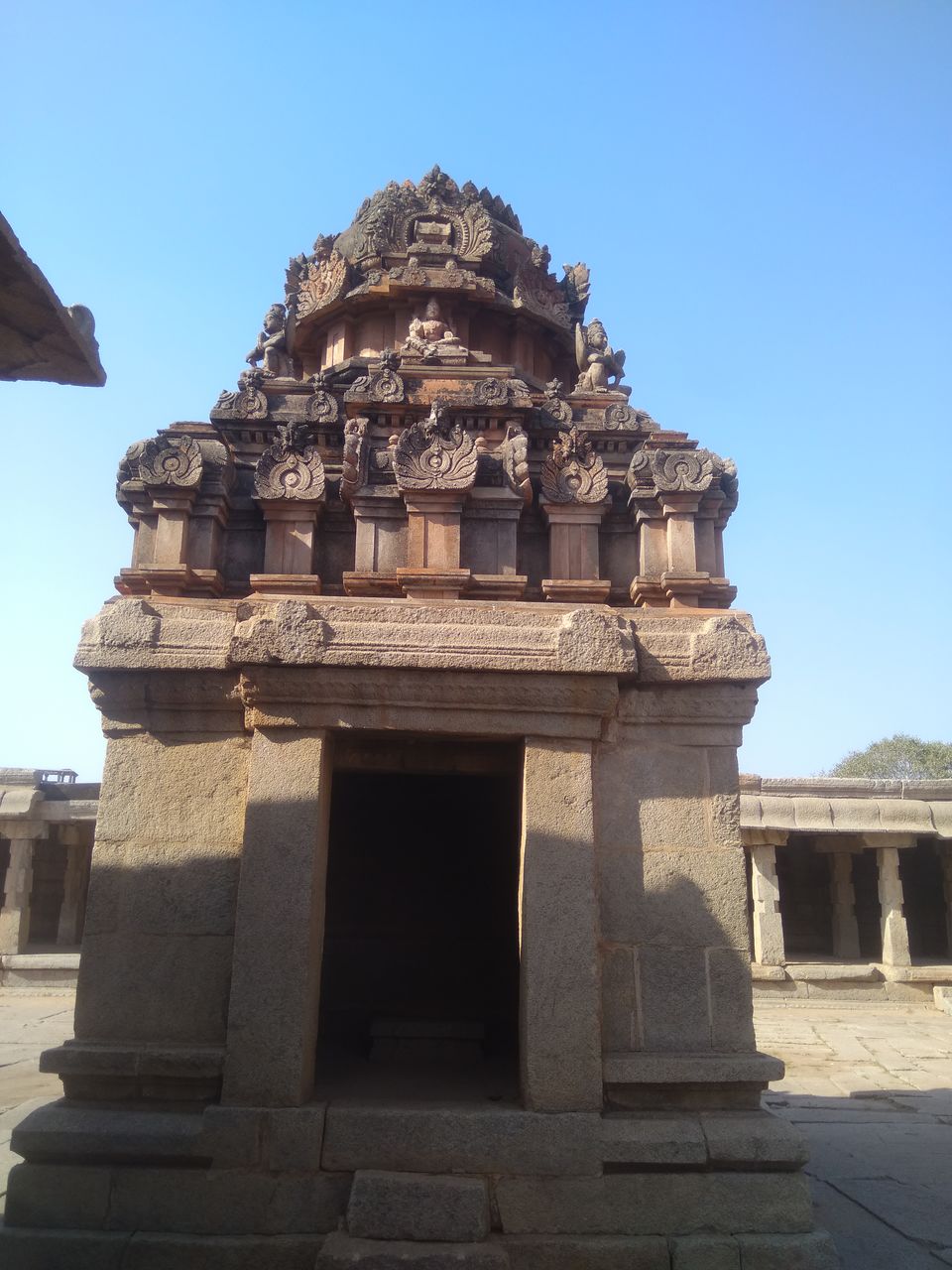 As it was 1 pm, we were hungry enough to look for a local restaurant. But our rickshaw guide knew it all, he took us to a good restaurant where we could enjoy delicious food and kill the hunger. Taking an hour rest in the hotel itself, we freshen-up ourselves and started towards Lakshmi Narsimha Statue. This is the largest statue in Hampi. Narasimha is sitting on the coil of a giant seven-headed snake called Sesha. The heads of the snake acts as the hood above his head. The god sits in a cross-legged Yoga position with a belt supporting the knees.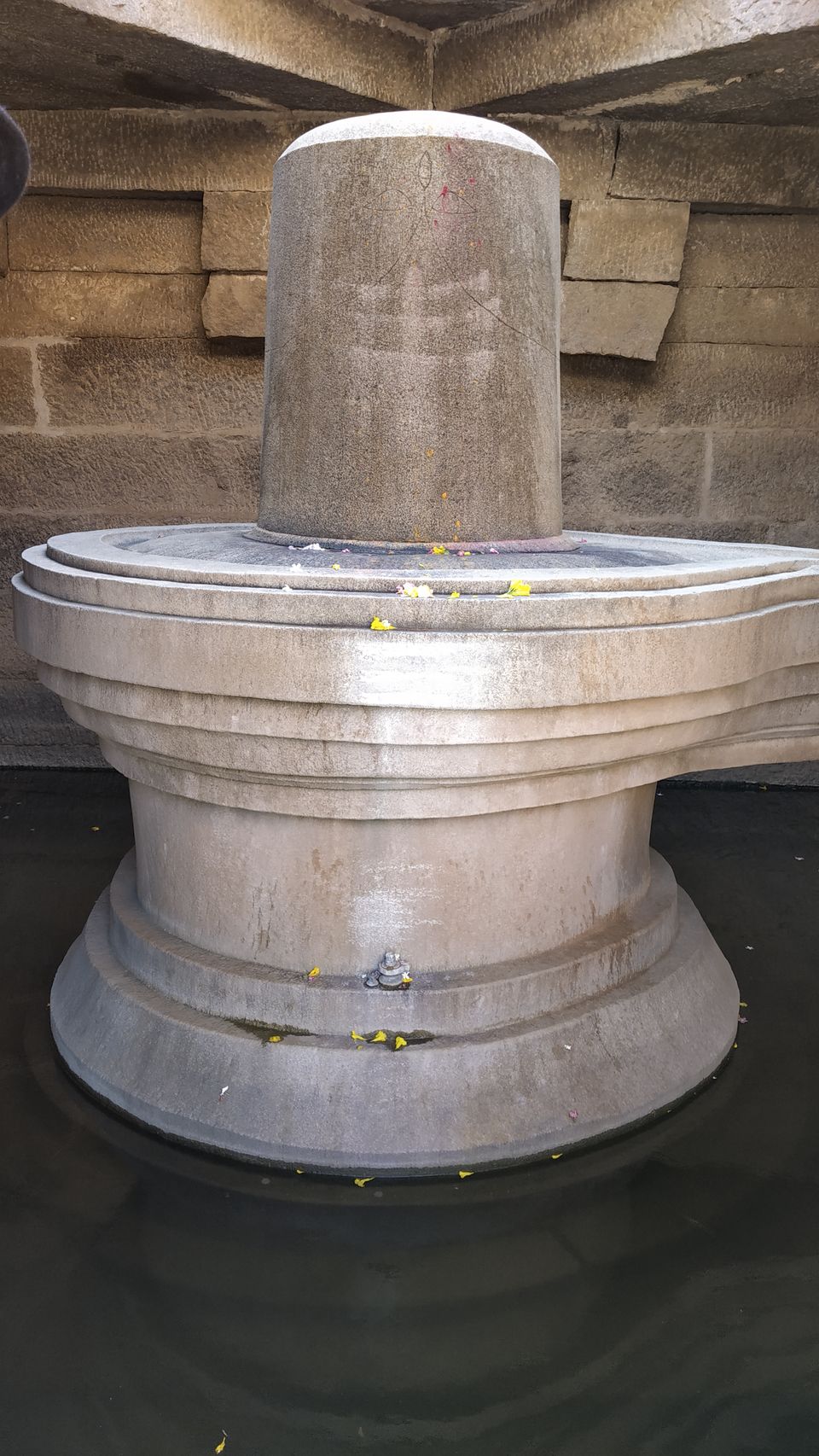 After that we experienced the beauty of Underground Temple, Hemakuta Hill temple, Sasivekalu Ganesha Temple. This all architecture takes you back in the history wherein you can relate yourself and feel proud as to how rich is Indian culture and it's tradition. We ended our trip and day by taking the darshan of Lord Vishnu at Virupaksha Temple. Though didn't want to leave Hampi but had to do it as the next destination awaits us !