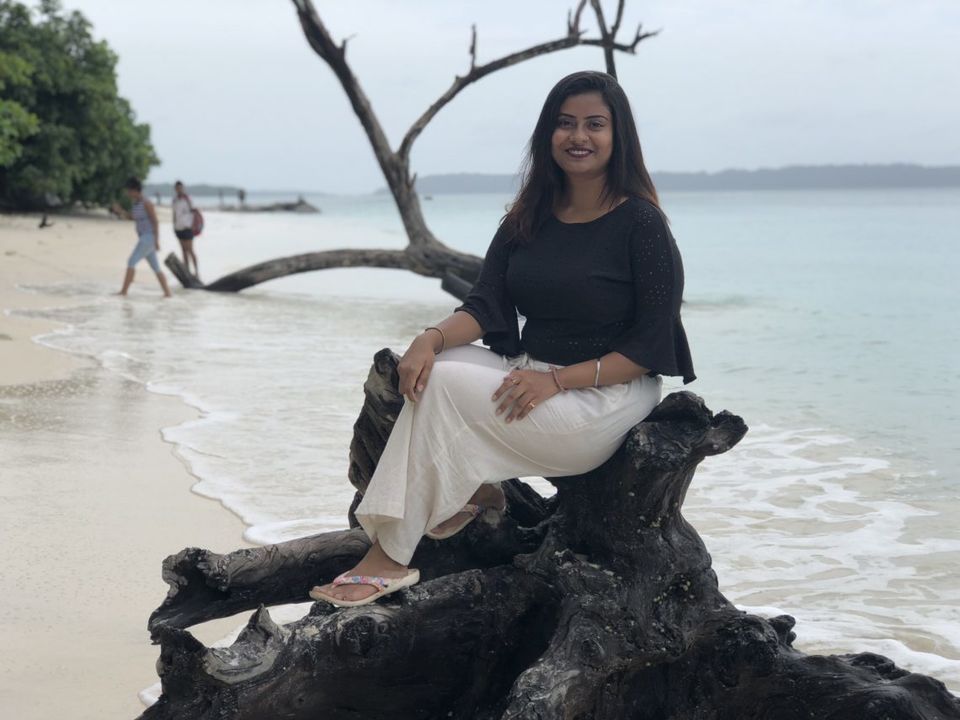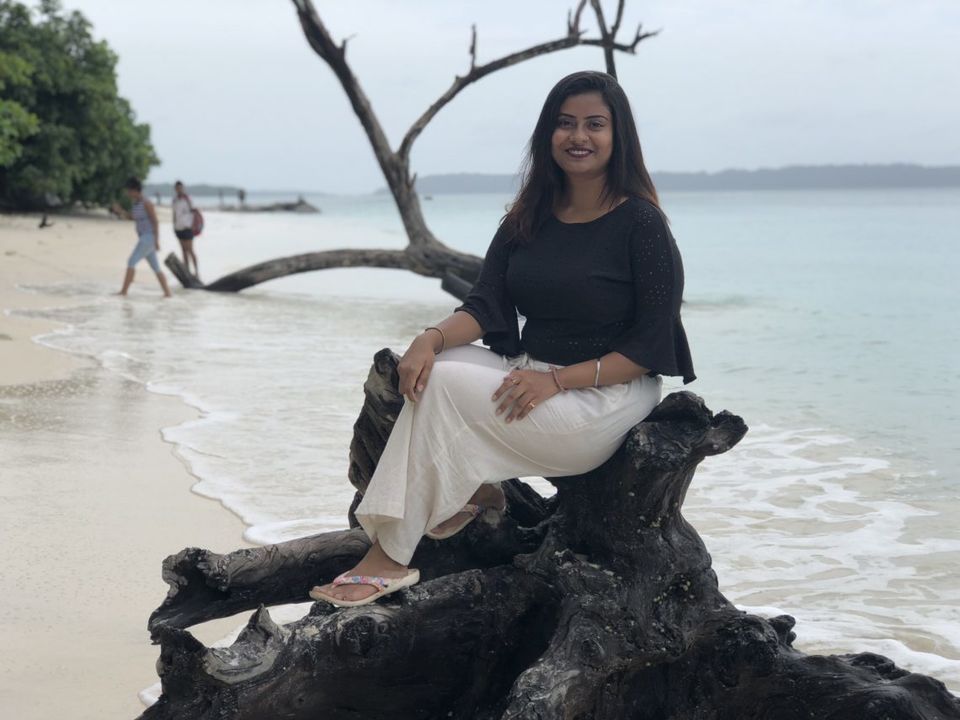 Hello loves,
It's been over a month I have visited HAVELOCK ISLANDS and still the memories are so fresh. I totally wanted to share my experience with you all.
As I am a resident of ANDAMAN & NICOBAR ISLANDS I planned for same day return trip. It was quite an experience for me as this was my first time to the emerald islands.
You can travel there either by ferry or by air.
By ferry - Government ferries connect Phoenix Bay jetty, Port Blair to Havelock daily. Private luxury boats Makruzz, Coastal Cruise, Green Ocean ferry tourists to Havelock every day. At Havelock auto rickshaws, taxis, buses, motorbikes are available for transport within the island. The STS Department has introduced the services of two AC Deluxe bus at Havelock Island for the benefit of tourist and local public.
By air - The Civil Aviation Dept. of A& N Administration operates regular helicopter services from Port Blair airport to Havelock islands.
So I booked my tickets from Port Blair to Havelock in Green Ocean 2 - it's a luxury cruise operating in Andaman Sea. It has larger seating capacity compartmentalized as Admiral, Deluxe, Premium-1 and Premium-2. It has superior quality of seats. And other attractions of the cruise include a well-equipped cafeteria with HD televisions for the entertainment of the passengers on board. Boarding point is Haddo jetty and arrival point is Havelock.
Sightseeing-
As soon as I reached Havelock I preferred to rent a scooty for 400 INR including 2 litres of petrol which was sufficient for entire day.
KALAPATHAR BEACH-
Then I drove to Kalapathar beach situated on one corner of Havelock Island. The beach gets its name from the surrounding village, which is Kalapathar Village and the black rocks (Kalapathar in Hindi). The drive towards the beach looked very much like a marine drive, but with the beauty of white sand and with a tropical fragrance to it. The nature is left as it is without any tourist infrastructure.
The emerald seas, the tropical forests on one side of the road, the black rocks that decorate the coastline, the silken smooth white sands make this beach a great place to relax. But, if you happen to go here, then be careful while entering the waters as there are sharp rocks and the strong currents beyond.
RADHANAGAR BEACH-
Radhanagar Beach in Andaman has won many privileges. The latest is the Tripadvisor's Traveller's Choice in 2016 to be named among the Top 25 beaches in Asia. Earlier, the beach was named Asia's best beach and World's 7th best beach by Time Magazine in 2004.
And the distance from Kalapathar to Radhanagar is just 13 kms. So it took me around 30 mins to reach Radhanagar beach. And you won't believe how beautiful it is until you are physically present there. The white sand beds with deep blue water presents a beautiful contrast. The tall coconut and palm groves give a lush green appearance to the beach. Radhanagar beach looks stunning at the early morning sunrise and sunset.
Then I had my lunch and the price was normal. I think one day was enough for me to experience the beauty but if you want to spend a night there then you have many options starting from normal hotel rooms to luxurious resorts with private beaches.
THINGS TO DO-
And don't forget to taste fresh sea food available there.
Andaman & Nicobar Islands have many sandy beaches and coral reefs. But only some of these beaches are supervised for safe swimming, snorkeling. But it also has some potentially dangerous marine animals like salt water crocodiles and jelly fish. Though such incidents are extremely rare, visitors are advised to observe precautions for a safe and enriching swimming experience.
Do's-
Find out about safe swimming or diving area.Do not swim in Protected Areas to avoid dangerous animals. Look for the safety sign boards. They help you to identify potential dangers. Ask a lifeguard on duty for some advice on swimming conditions like local currents, tides, visibility, and the presence of dangerous marine creatures etc. Get a friend to swim with you so that you can look out for each other's safety and get help, if needed. Children should always be supervised by an adult. Avoid swimming in the dark. Raise your hand up for help if you get into trouble in the water. Stay calm and wave your arm for help.Don't-
Do not put your arms or legs in the water during boat rides. Do not swim under the influence of drugs or alcohol. Shiny jewellery or bright colored clothes resembles fins of small fishes and may attract predatory fishes. Avoid such accessory or clothing while swimming. If you have an open wound, please avoid swimming. Many predatory fish are attracted to blood odour. Avoid diving or swimming among school of fish. This may attract predatory fishes such as sharks.
I really had a great experience. So what are you waiting for? Get ready to feel the scenic beauty of Havelock Islands.