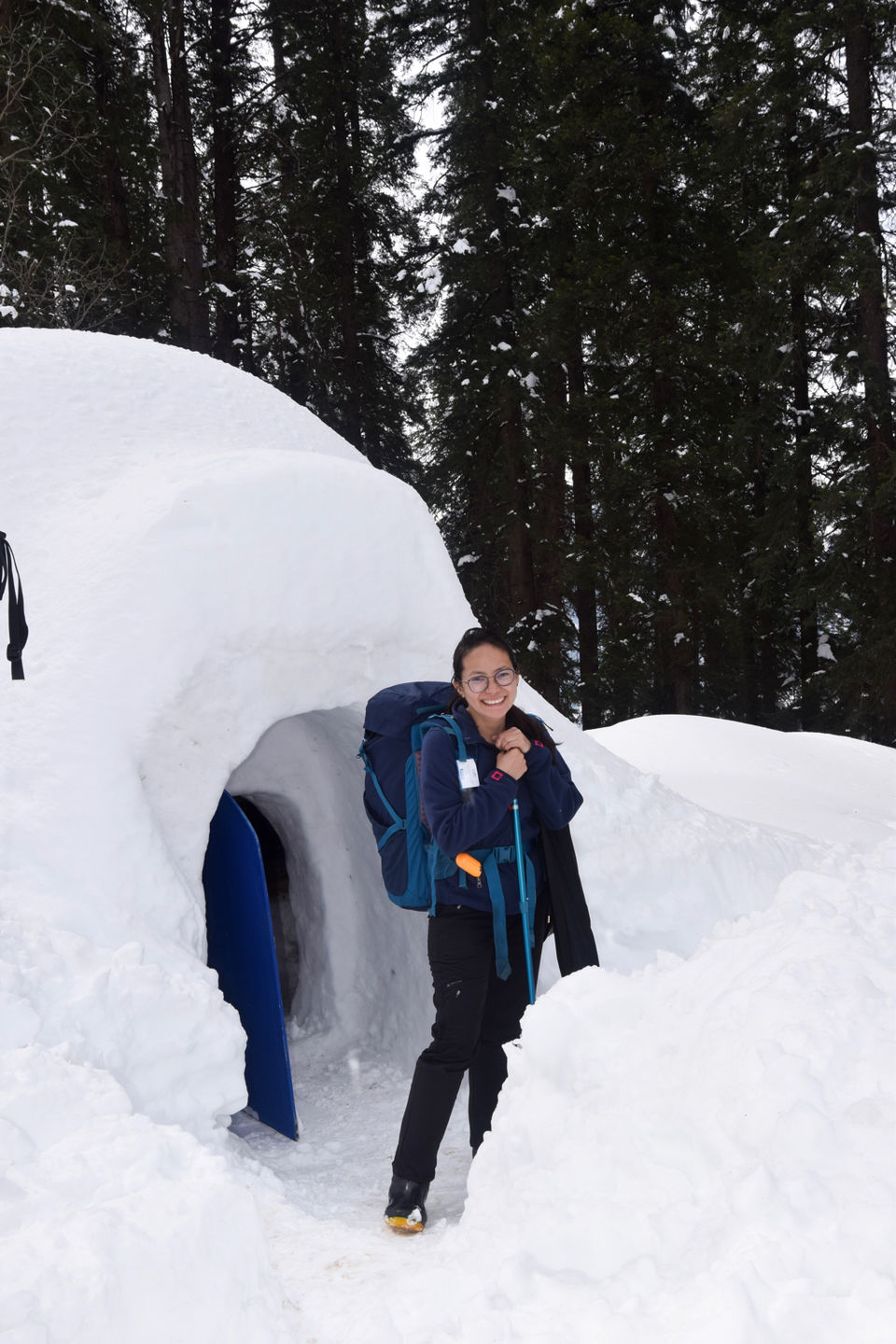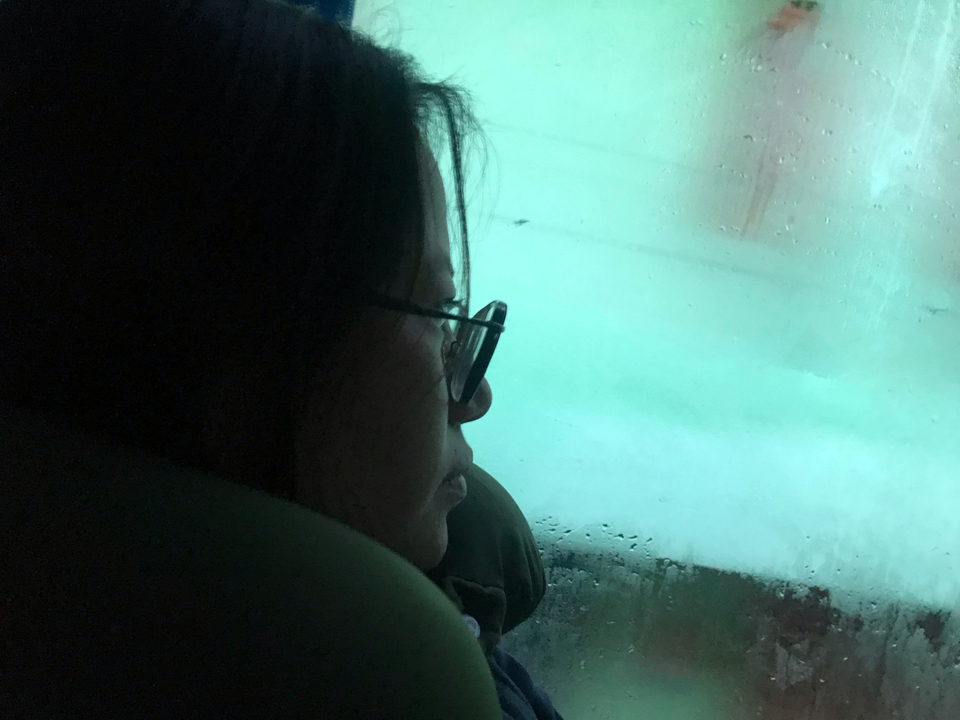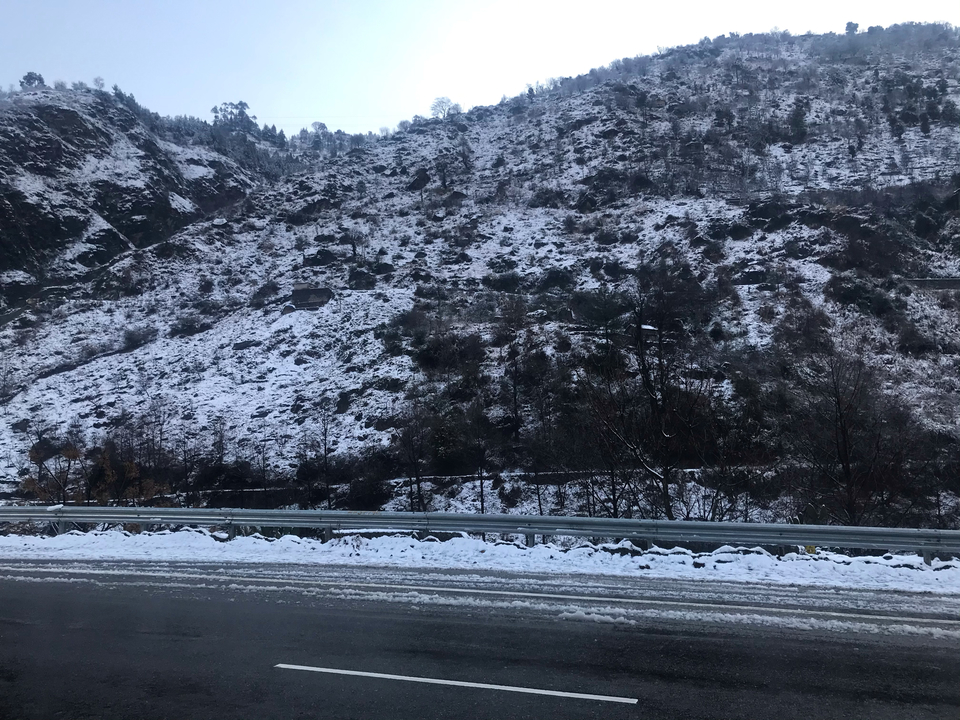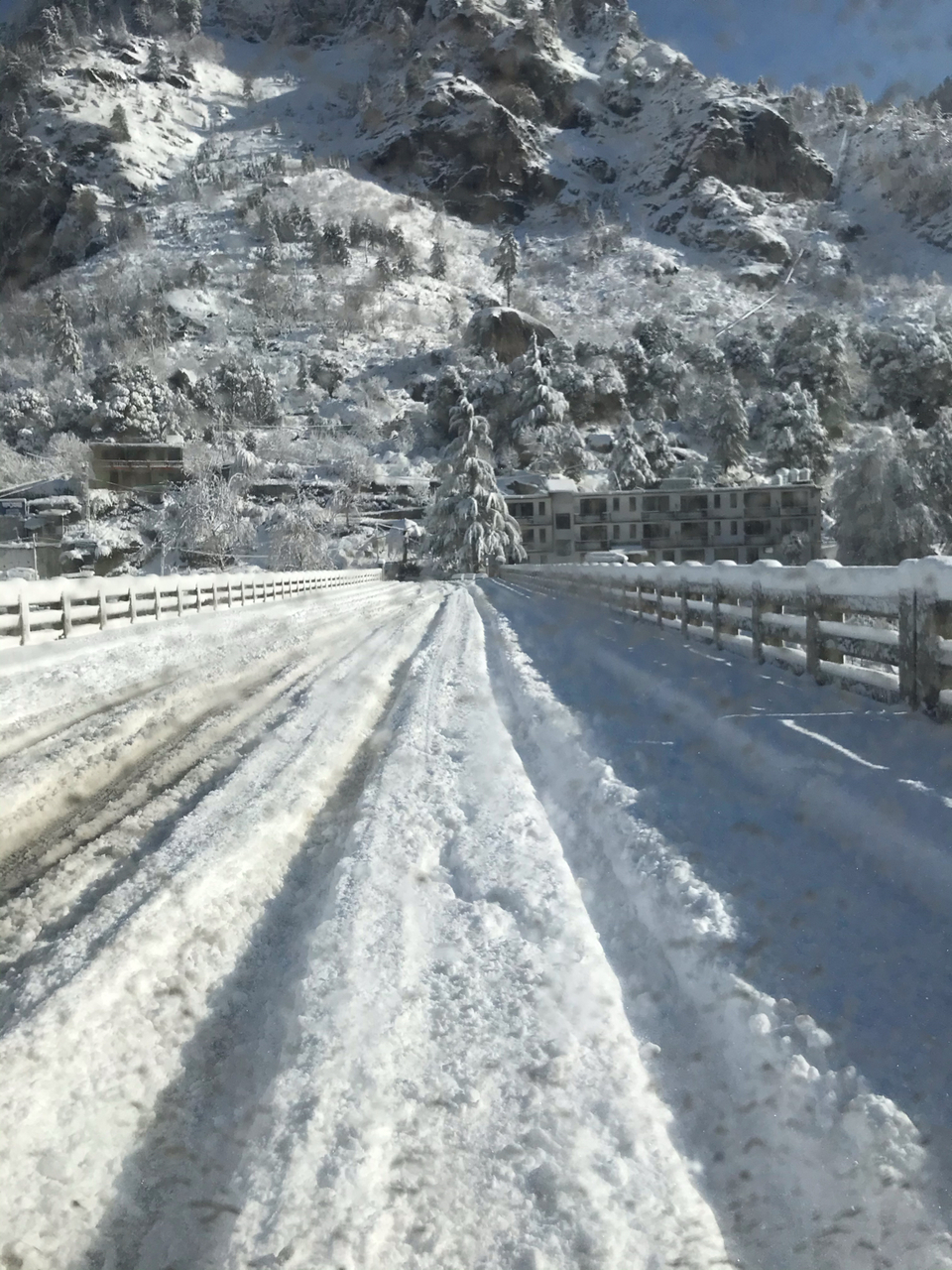 After almost a year of waiting I started my trip to India's first Igloo stay in Manali. Took a taxi to RK ashram metro station to board a bus to Manali. Bus was suppose to drop us in Manali private bus parking but due to heavy snowfall bus could only make it to Raison in Himachal Pradesh. Raison is almost 30-40 km away from Manali.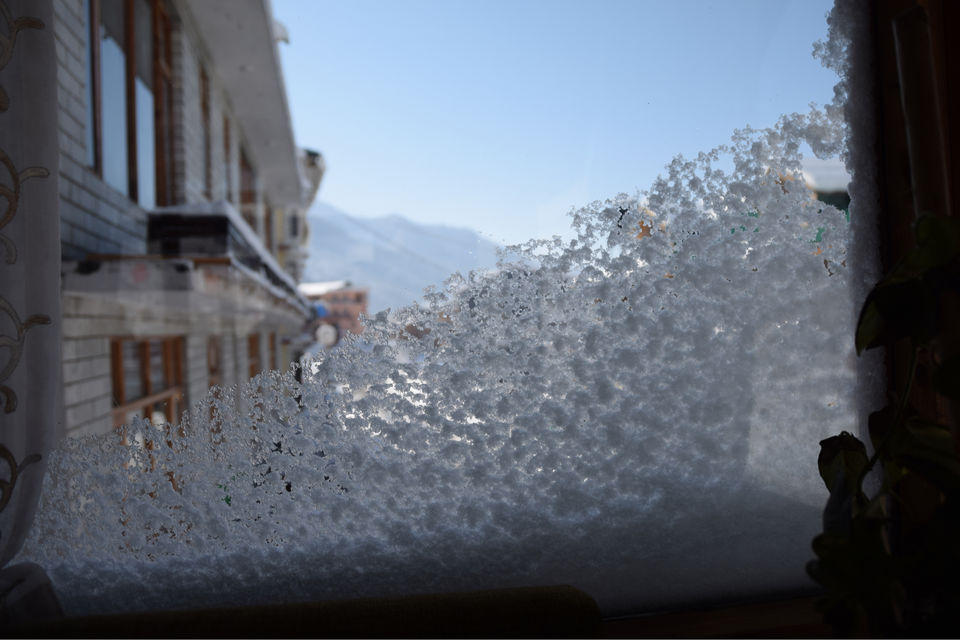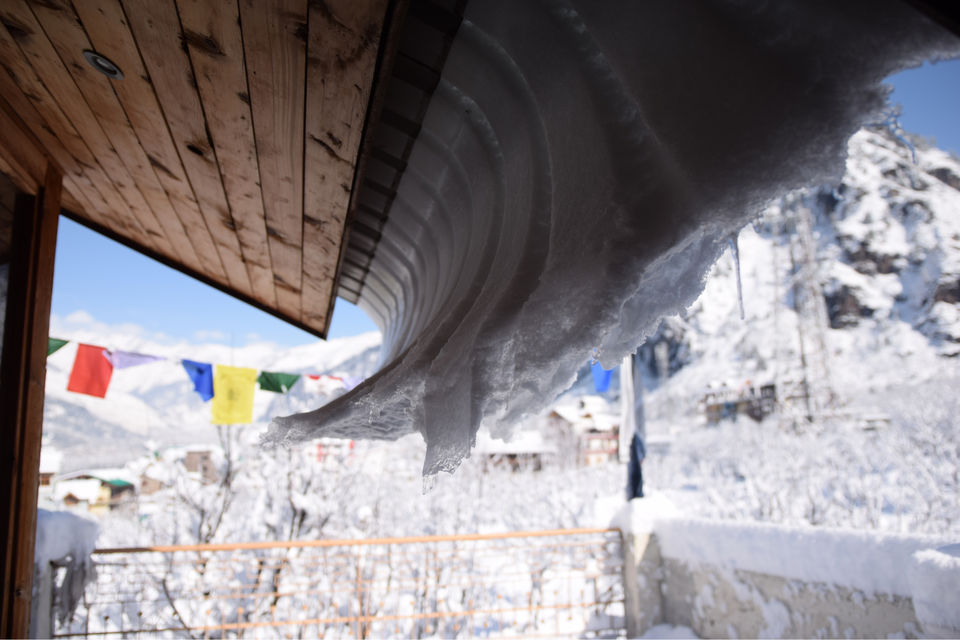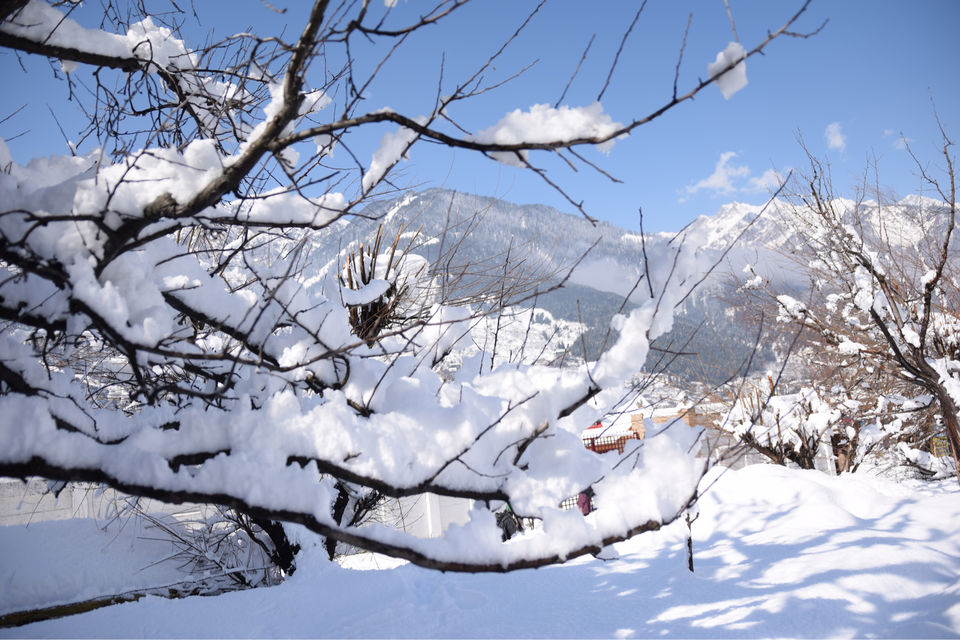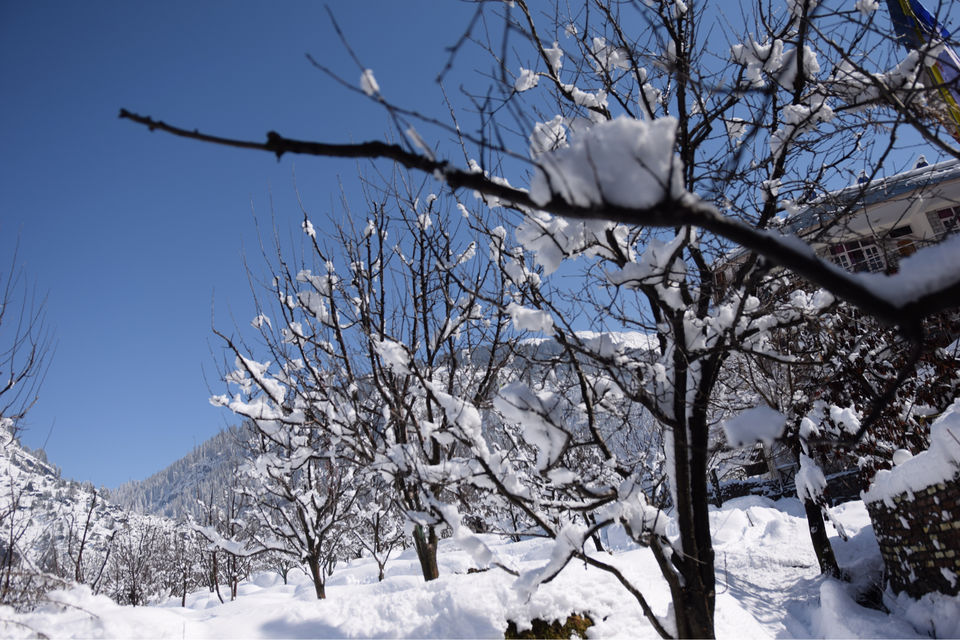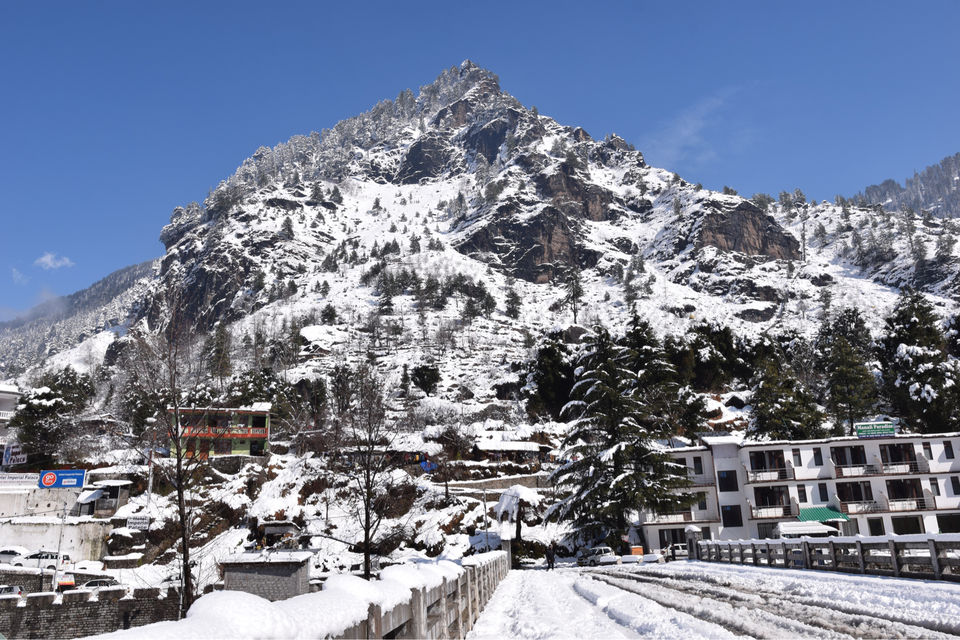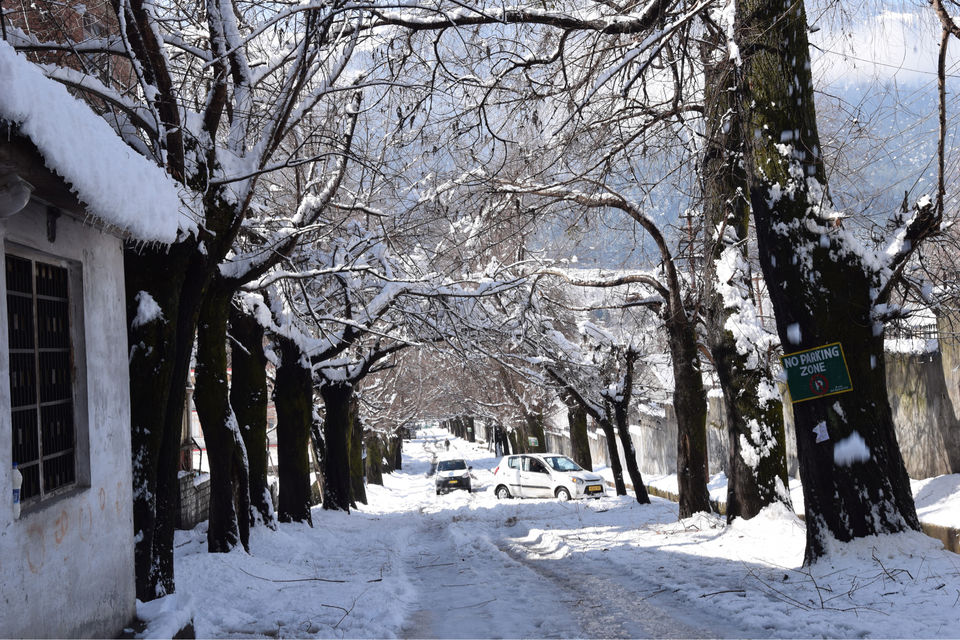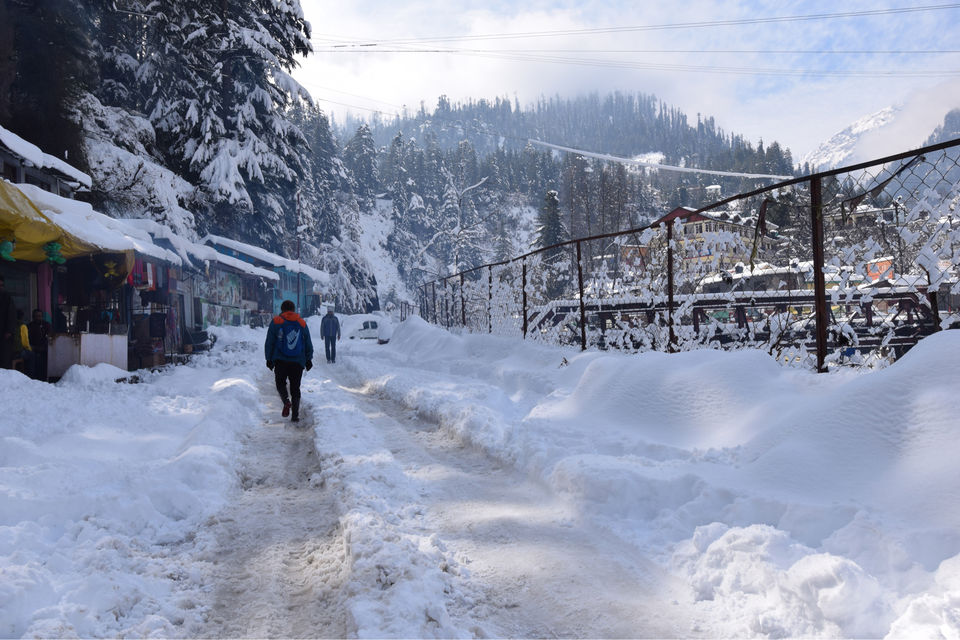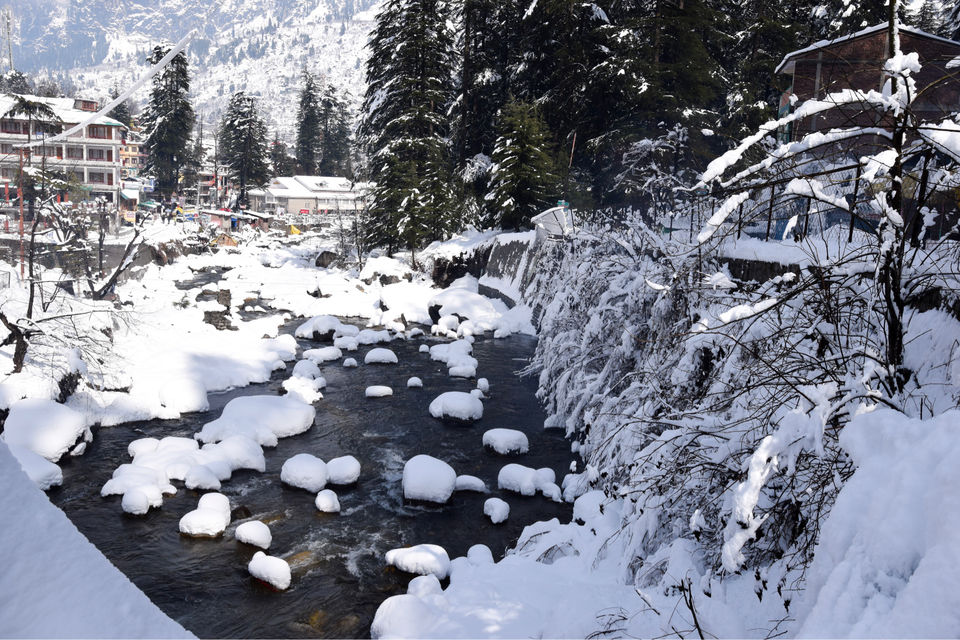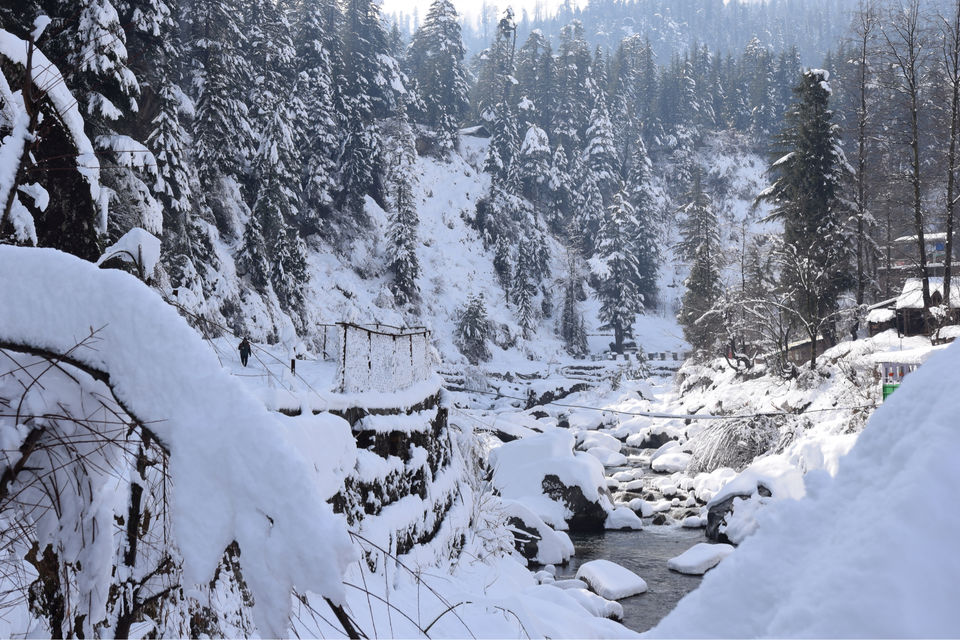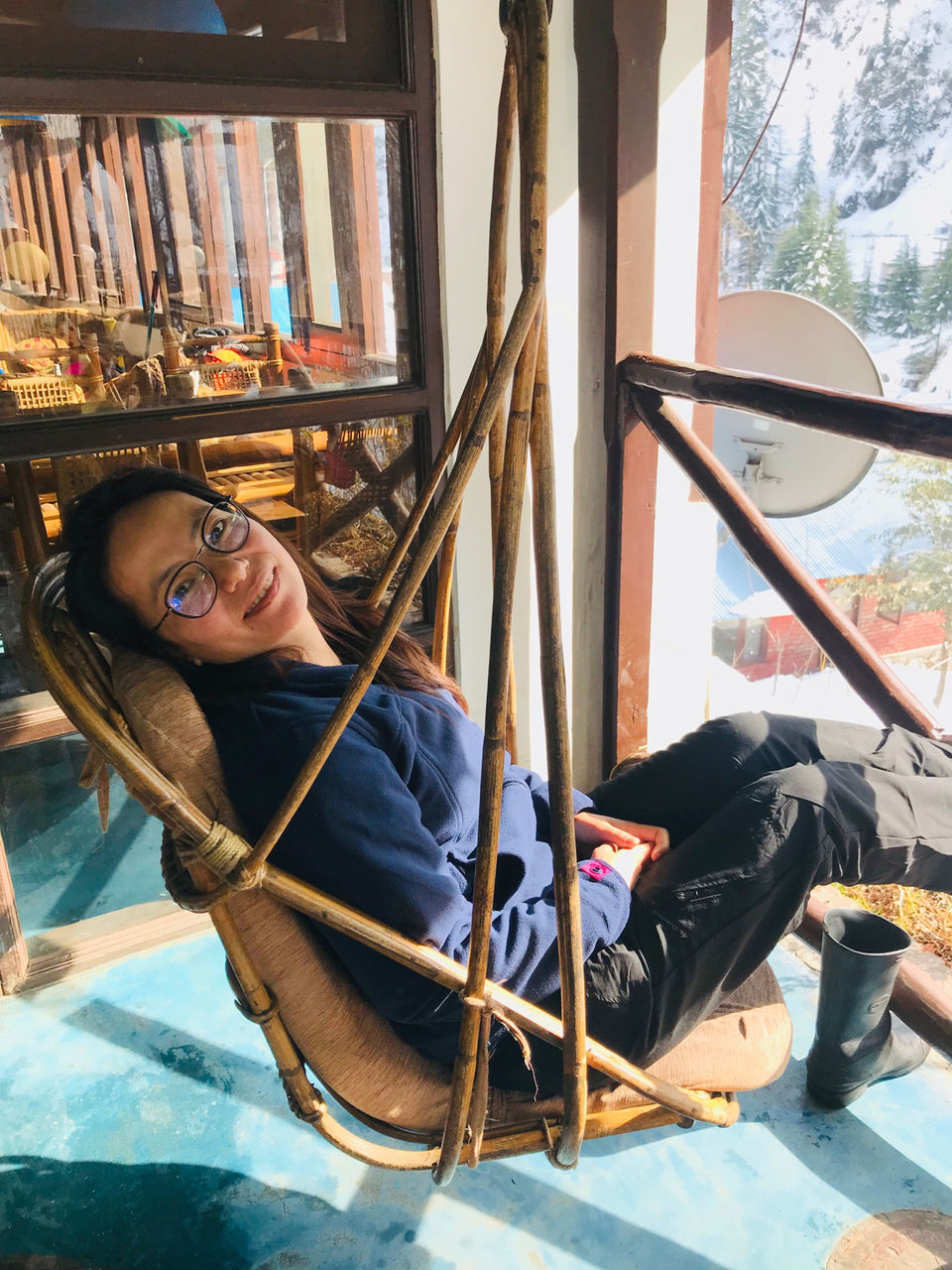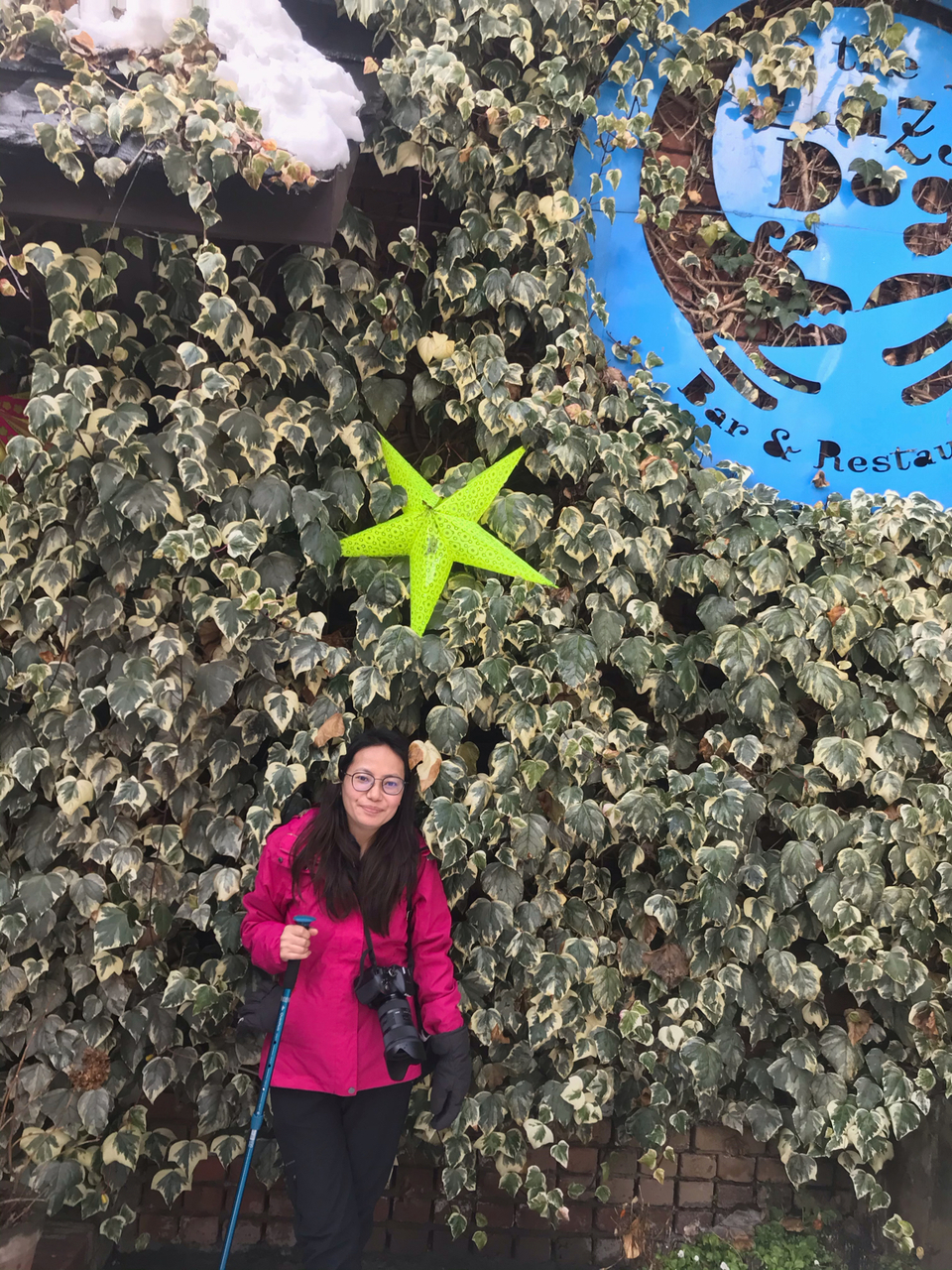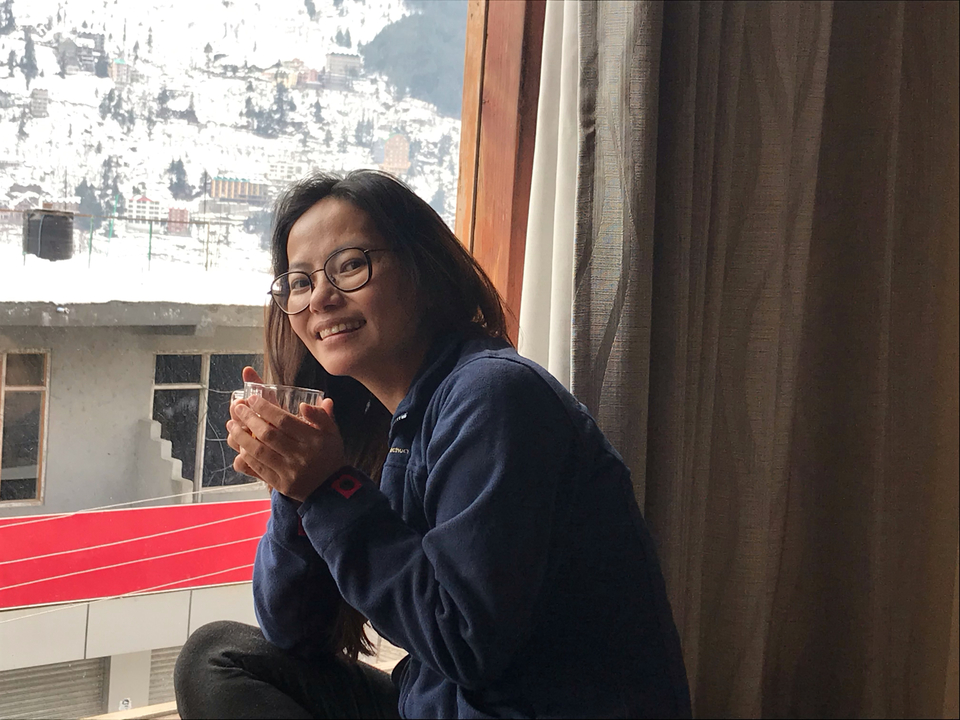 Early morning when the light started peeping through the curtains I opened the curtains to see a thin sheet of snow covered village. I was super excited until I heard bus conductor saying "bus Manali tak nahi jayega"(bus won't go till Manali) because of the heavy snowfall in and around Manali. Everyone started call their hotel to arrange taxi for them. I too called my organisers asking how do I reach the place where I was suppose to report. The organisers told me that we will have to cancel our trip to igloo as the roads are completely block because of the heavy snowfall. That is the time when I started to panic a bit, as we did not have any hotel booked, we were planning to start the very same day for igloo. The organisers offered us to stay in their hotel Keylinga inn in Prini, where we were supposed to report for the igloo. When the bus stopped we saw some 4x4 jeep. After some bargaining one of the driver agreed to drop us to Prini for Rs.700 in sharing, which is 4-5 km from Manali town. The driver took us through some shortcut. Though halfway we had to return, as couple of trees fell due to heavy snowfall and blocked the road, but believe me the frozen jungle through which he was taking us was one of the most amazing thing I saw in the whole trip. The When we reached Keylinga inn we met Tashi one of the organisers. After speaking to him I decided to stay in Prini as he said it might be possible the next day. Keylinga inn was a pretty decent, cozy and homely. We did not want to waste our time, so we freshened up quickly wore warm clothes and started for Manali. Tashi was kind enough to provide us snow boots for free. We first thought of going to old Manali by 4x4 taxi, which is around 7km from Prini. But the fare was so high we decided to walk. I have been to Manali before but wasn't very impressed. But this time, thanks to the heavy snowfall I got to see the snow covered side of Manali, which was beautiful. Mall Road was as usual crowded (still less than on season days). When we reached Old Manali we saw that most of the restaurants were closed (I guess because it was off season), somehow we found one silent cozy restaurant in the corner called 'Lazy Dog'. After sipping some beer and lunch, we went back to Prini. On reaching we got to hear that going Igloo might be possible as road are getting cleared. In Keylinga hotel we ate hot Thukpa (soupy noodles) for dinner and slept off. Night was -7degree.????
The next morning after tasty warm breakfast in rooftop restaurant in Keylinga inn, we packed our things and went down to gear up in our snow dress. From there we took a 4x4 jeep provided by the organisers and started for the Igloo stay, which is almost an hour from Prini. The road is a complete zigzag on one single mountain. After riding for around 20-30mins we got to know the earthmover which was clearing the snow broke and blocked the road, so we will have to trek rest of the way. I was super excited as I love trekking over riding a car. After trekking for almost over an hour (don't remember the exact time) in snow, we saw the board of Manali igloo stay. There I got to know that we have to trek down to the igloo. The trek was pretty steep, so we tried sliding but I literally tumbled down the steep. But it did not hurt a bit as it was full of soft snow. After reaching we had our lunch and started making snowman. Later in the evening there was bonfire and lots of chitchat. For dinner as all the guests were non vegetarian they were serving mutton. One of my friend volunteered to cook the meal. I helped him a bit. The dinner was awesome. Everyone went to their respective igloos, me too after trying some night photography went to sleep in my cozy Igloo.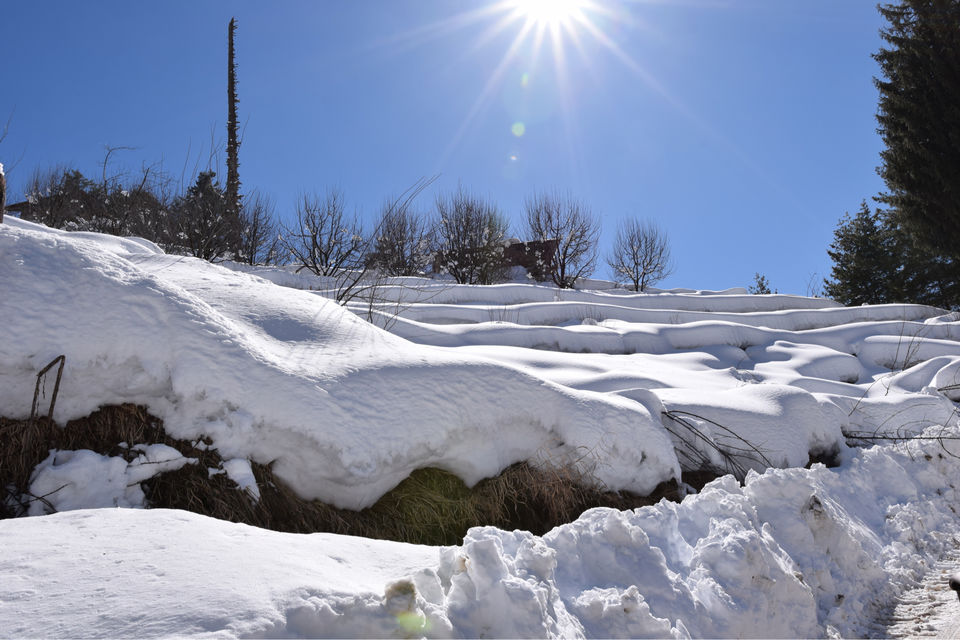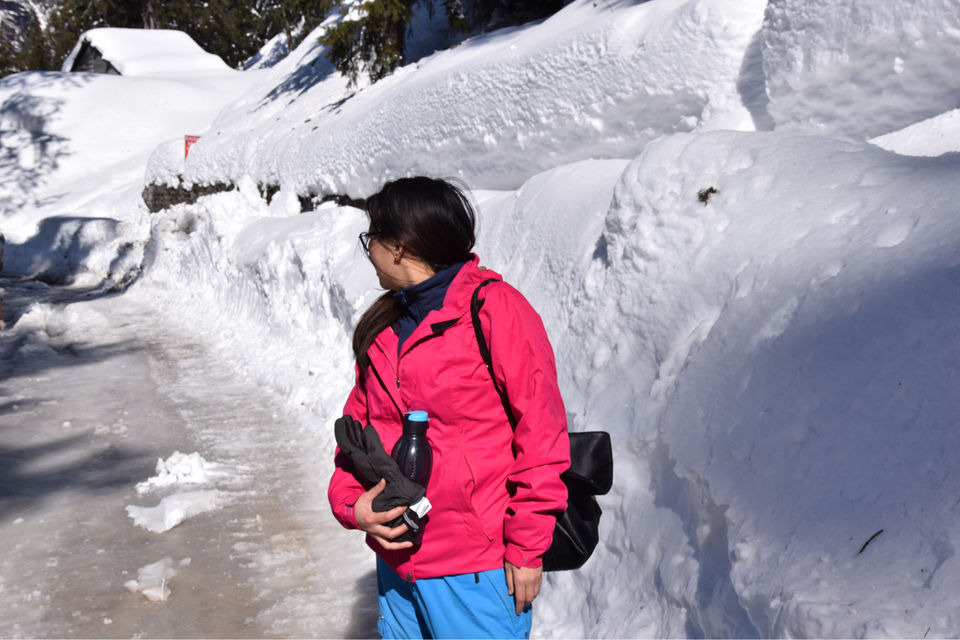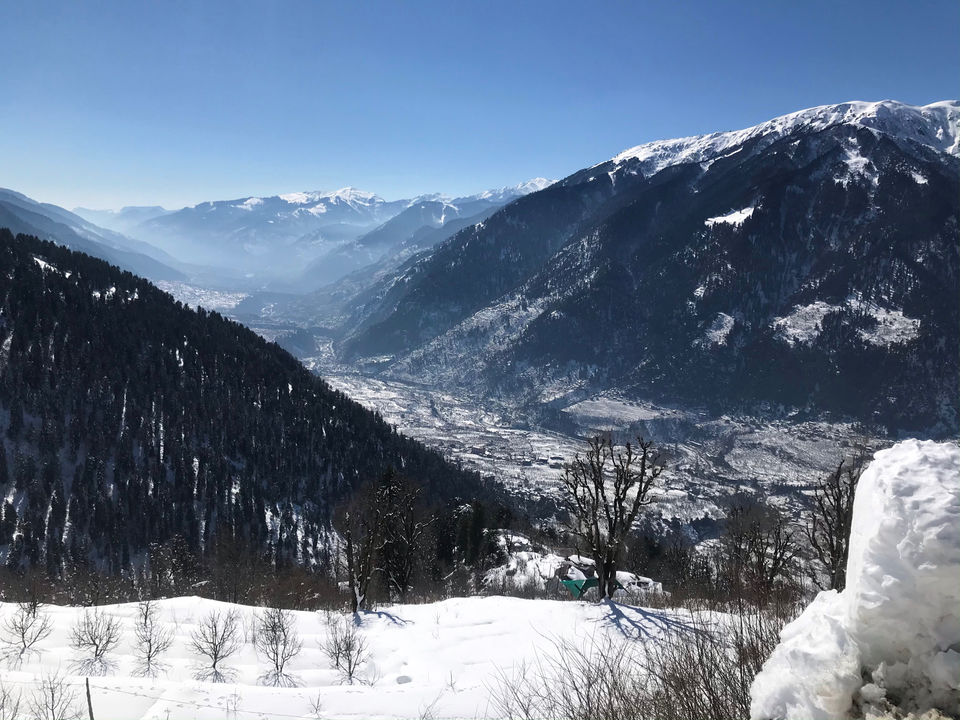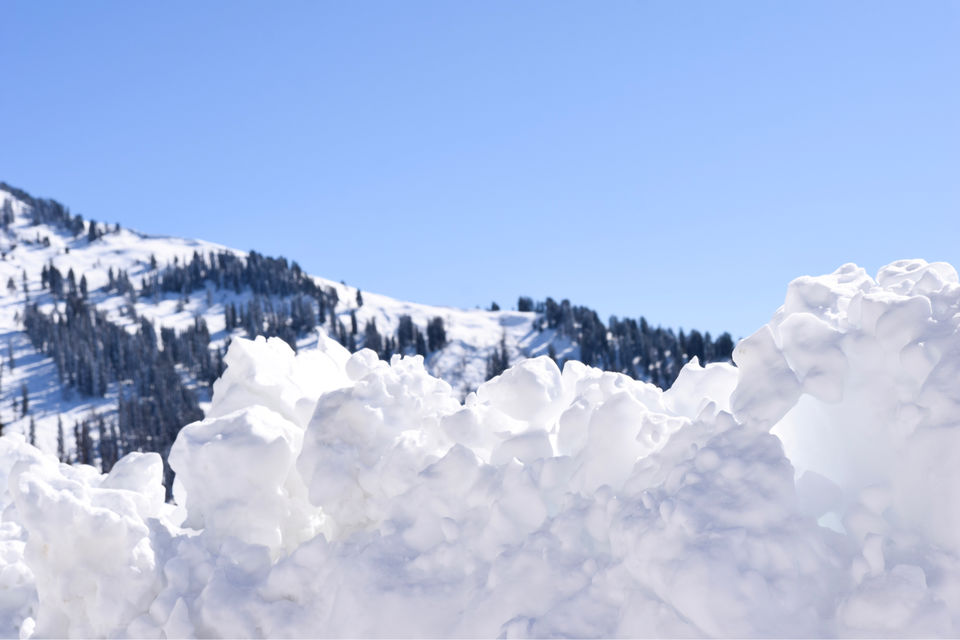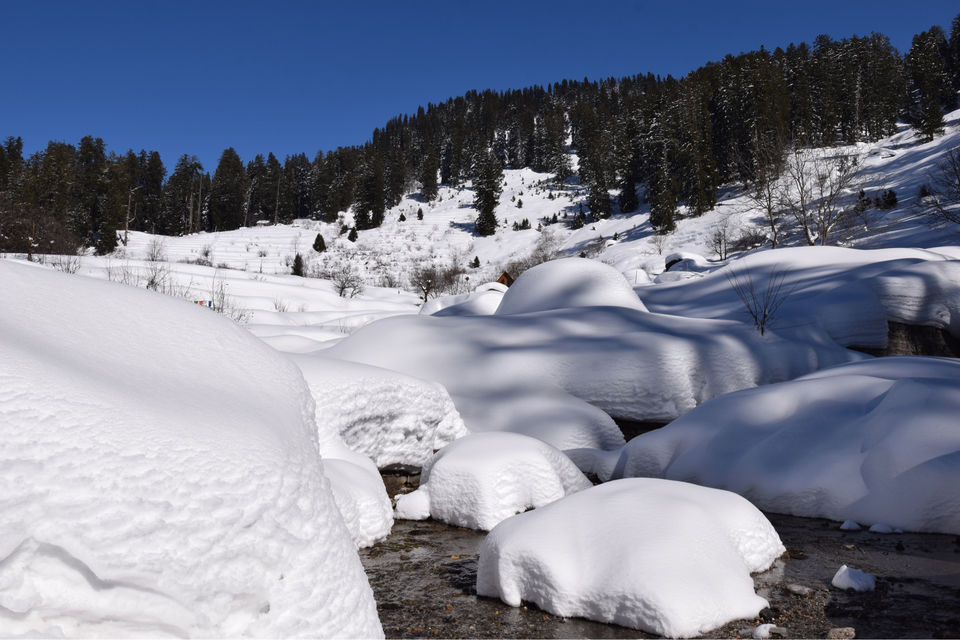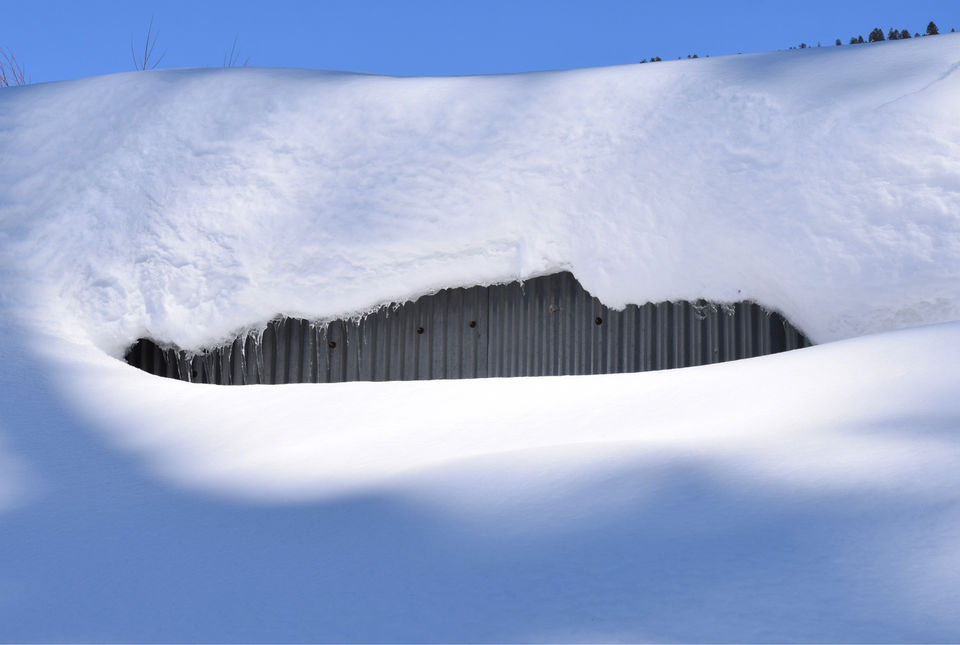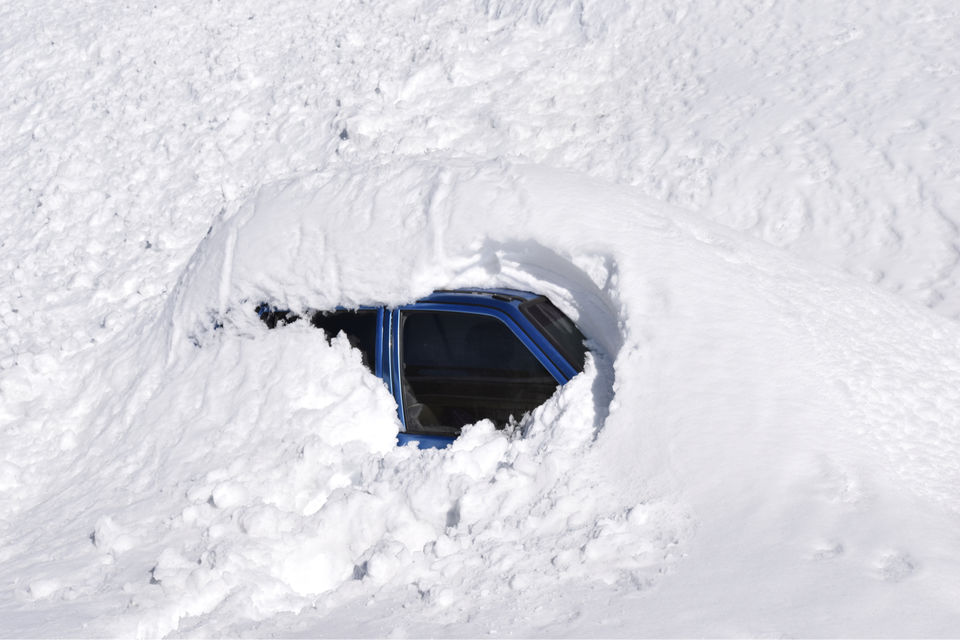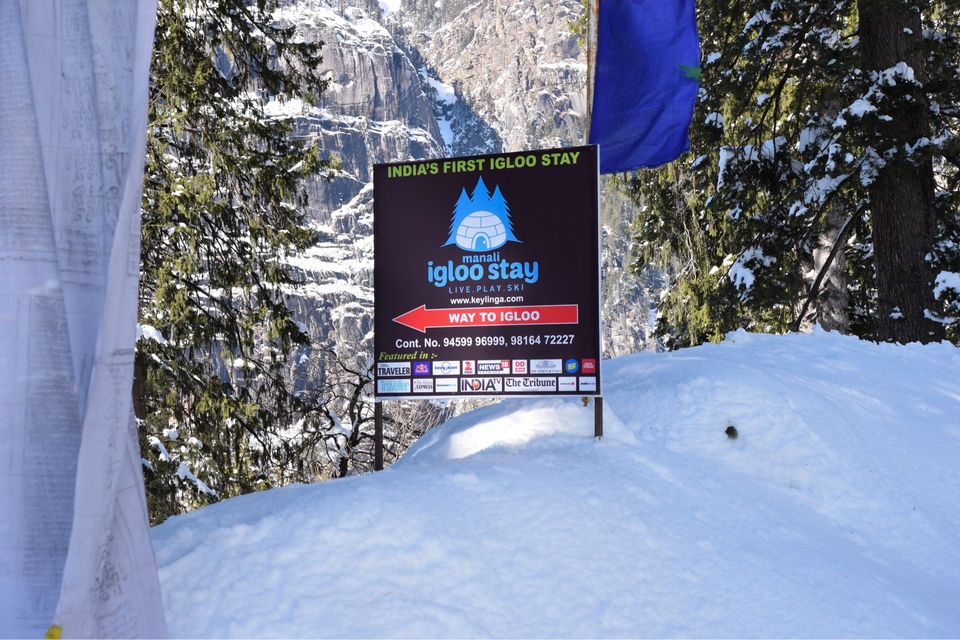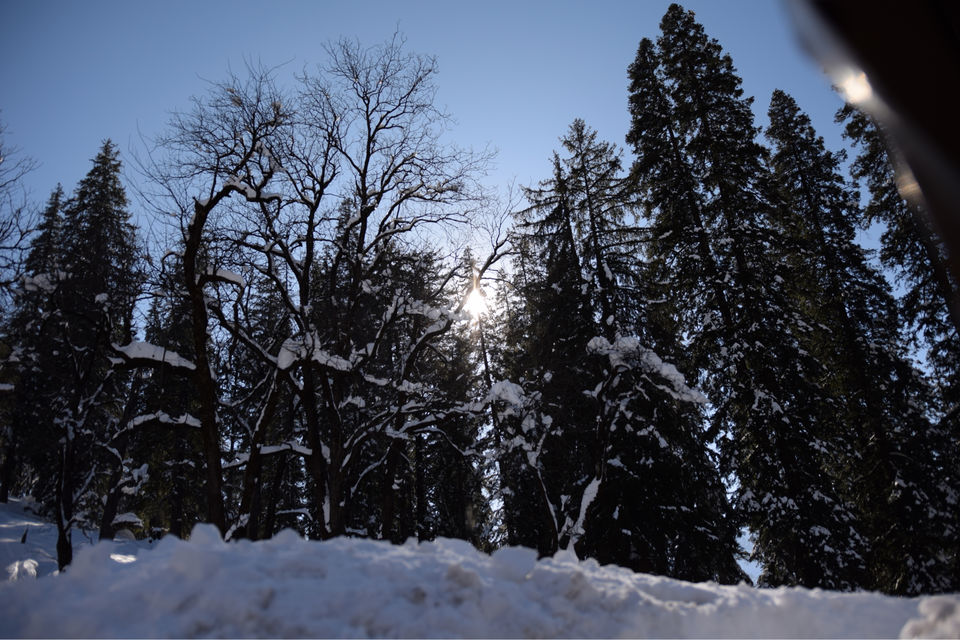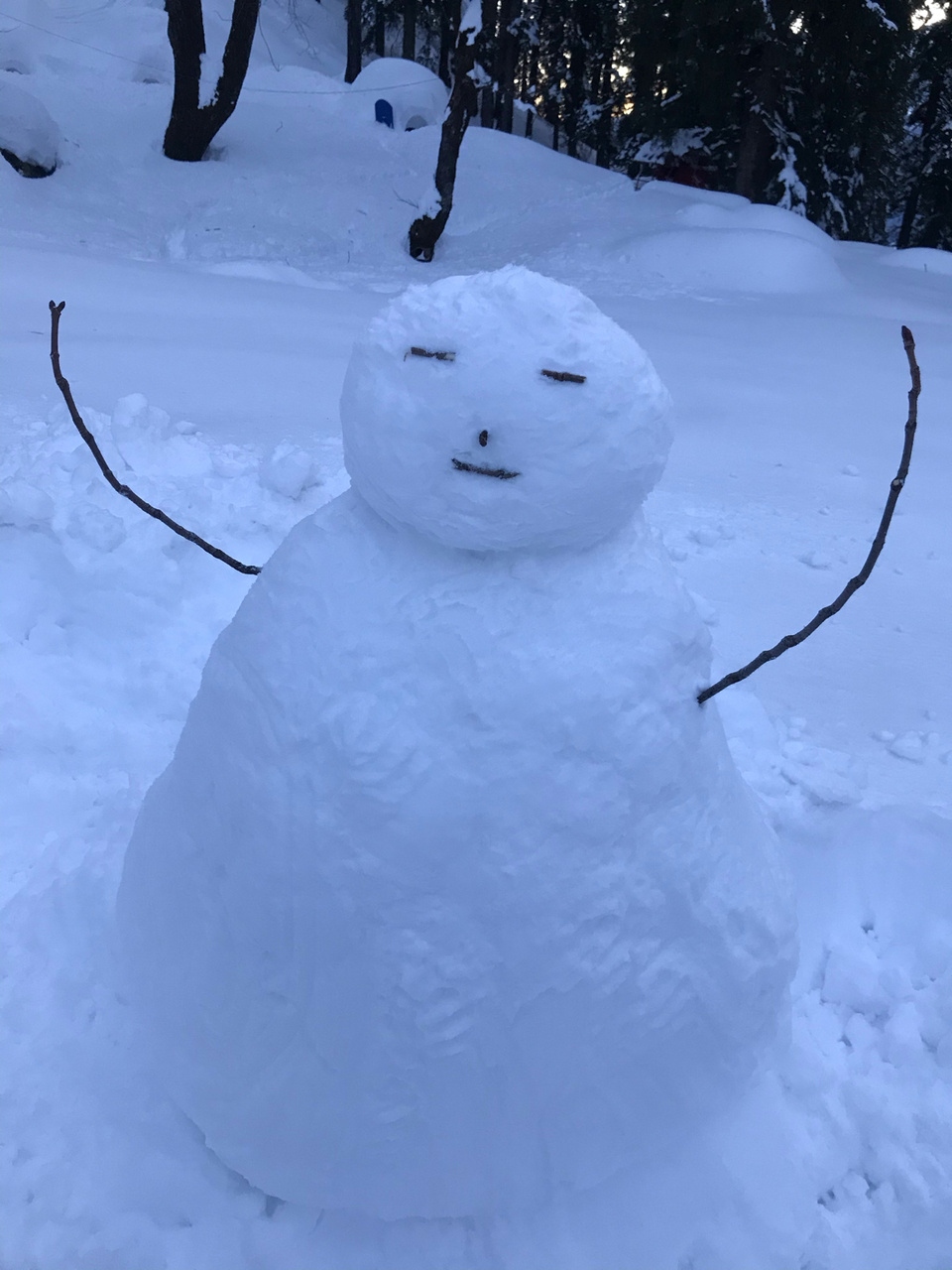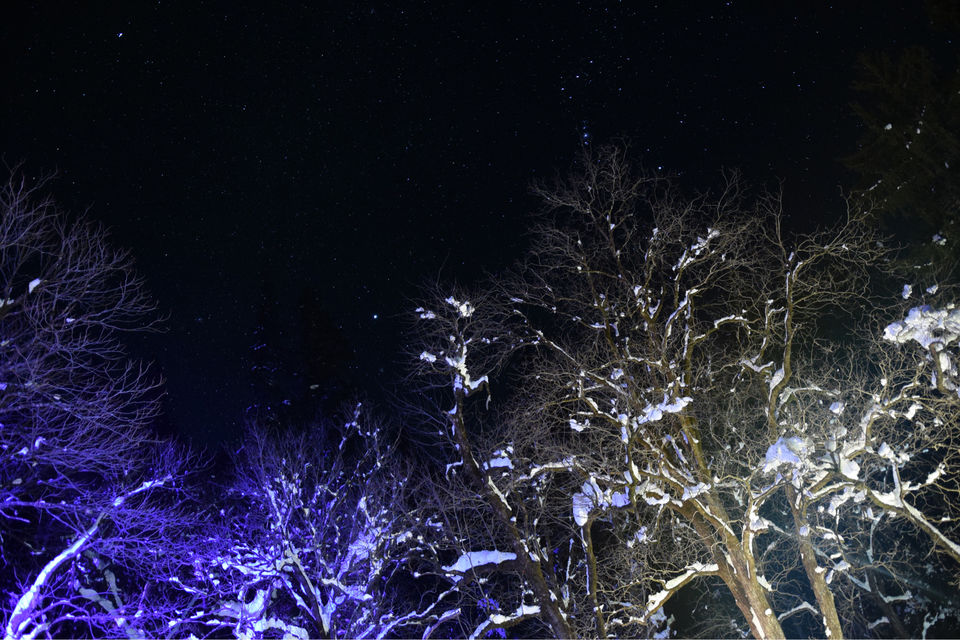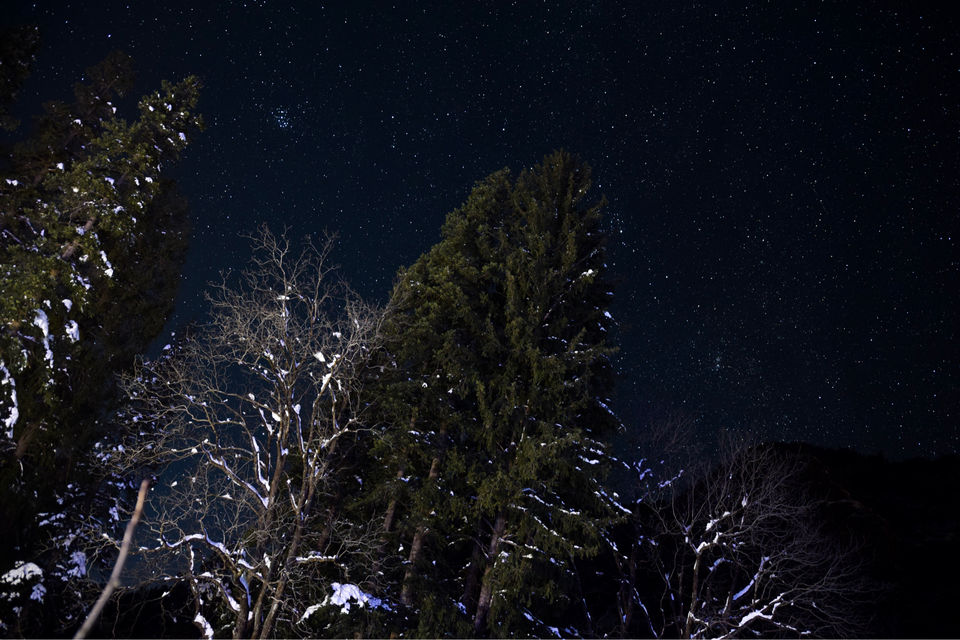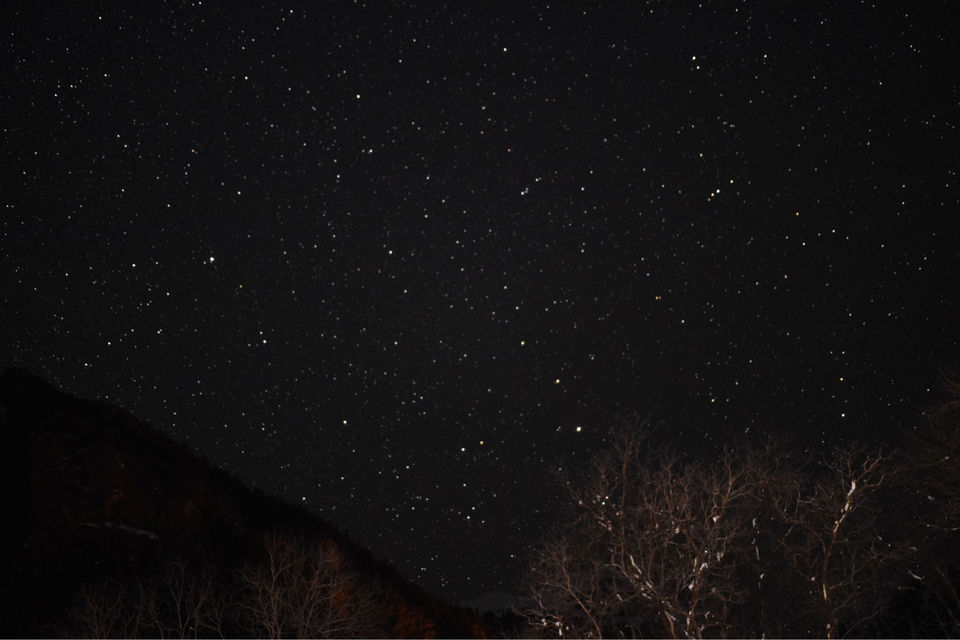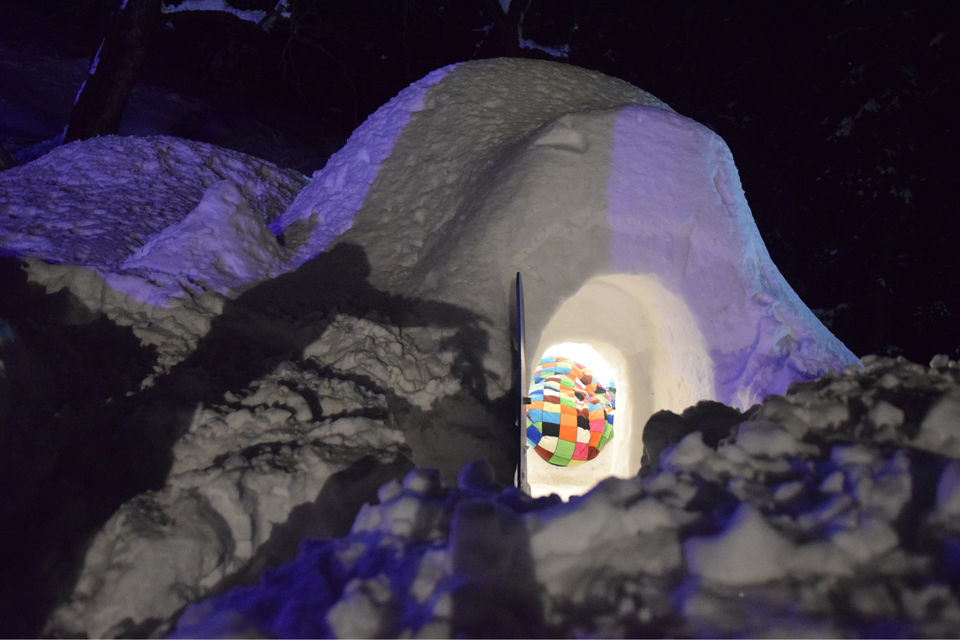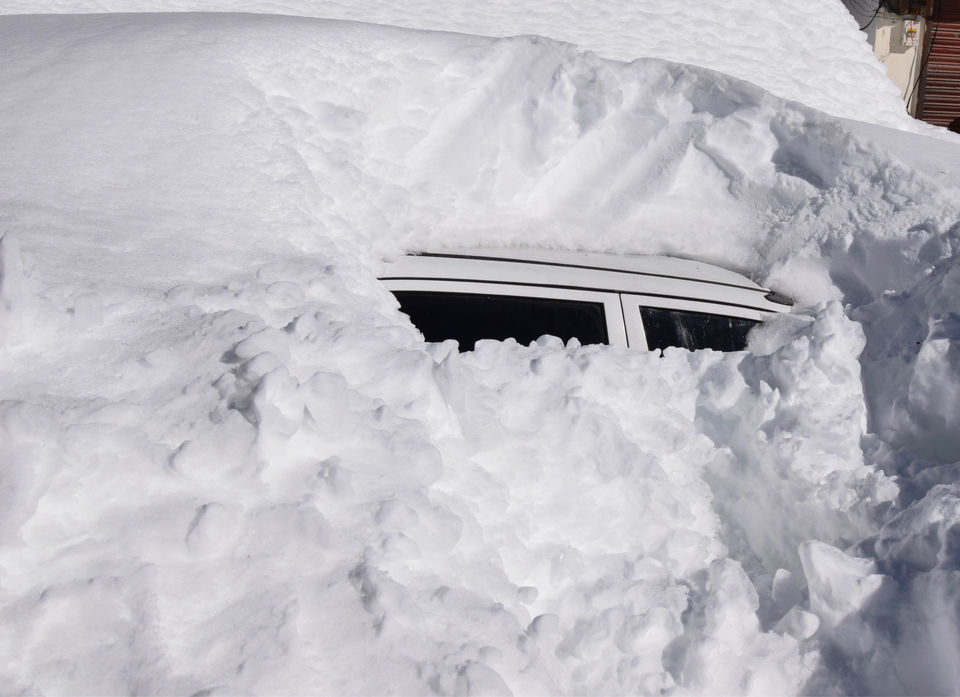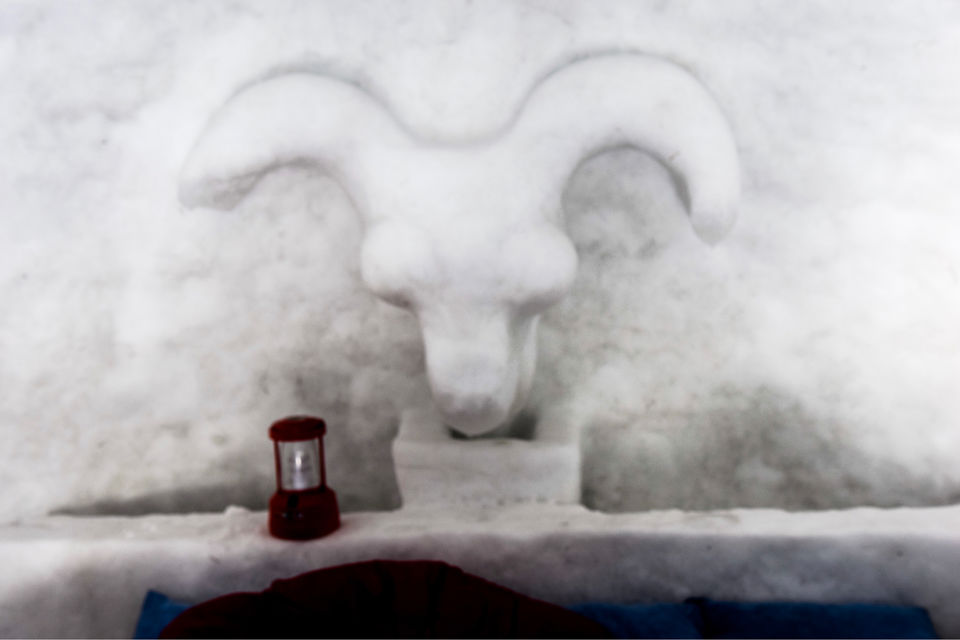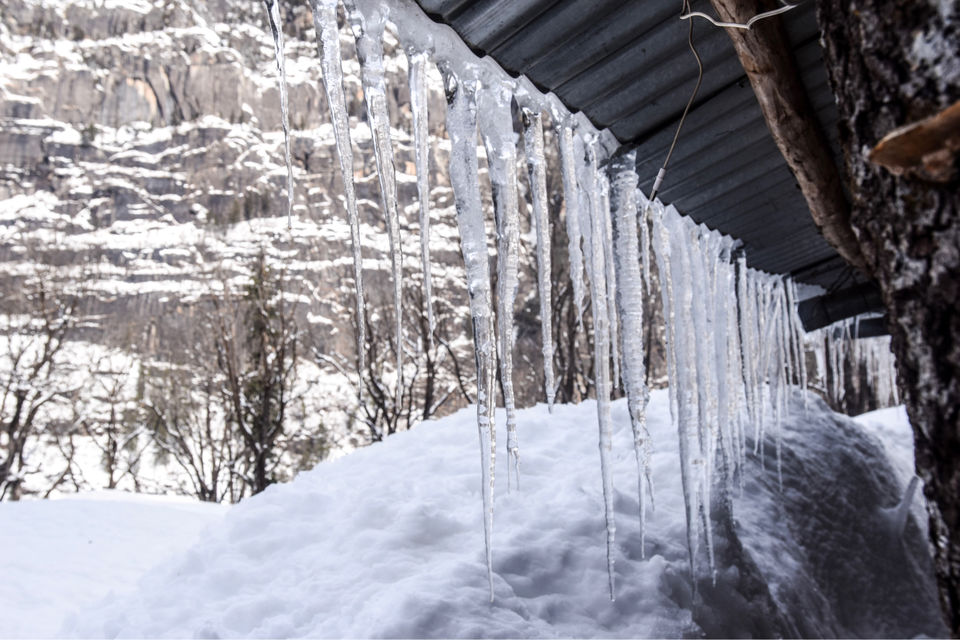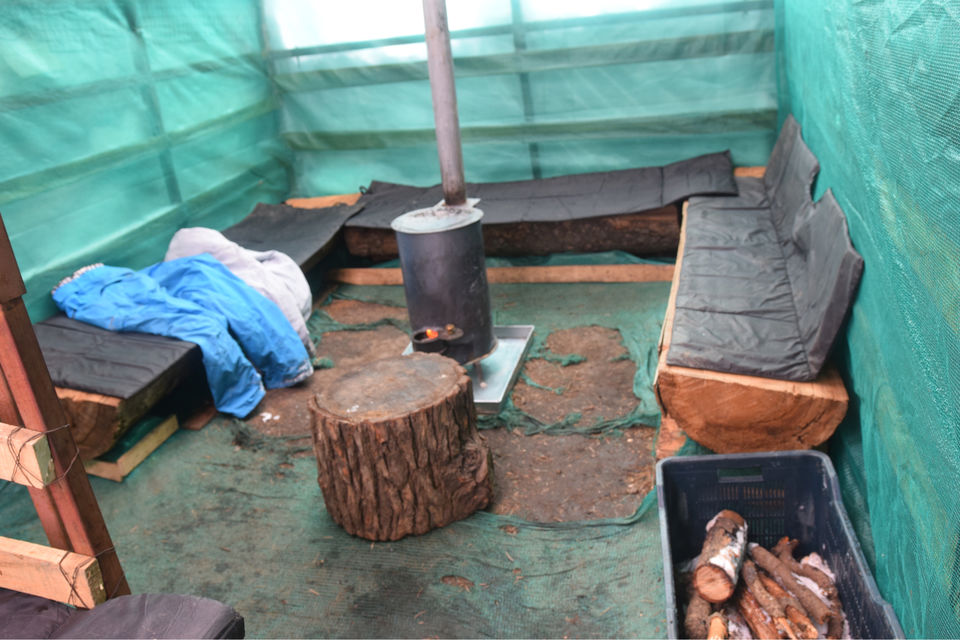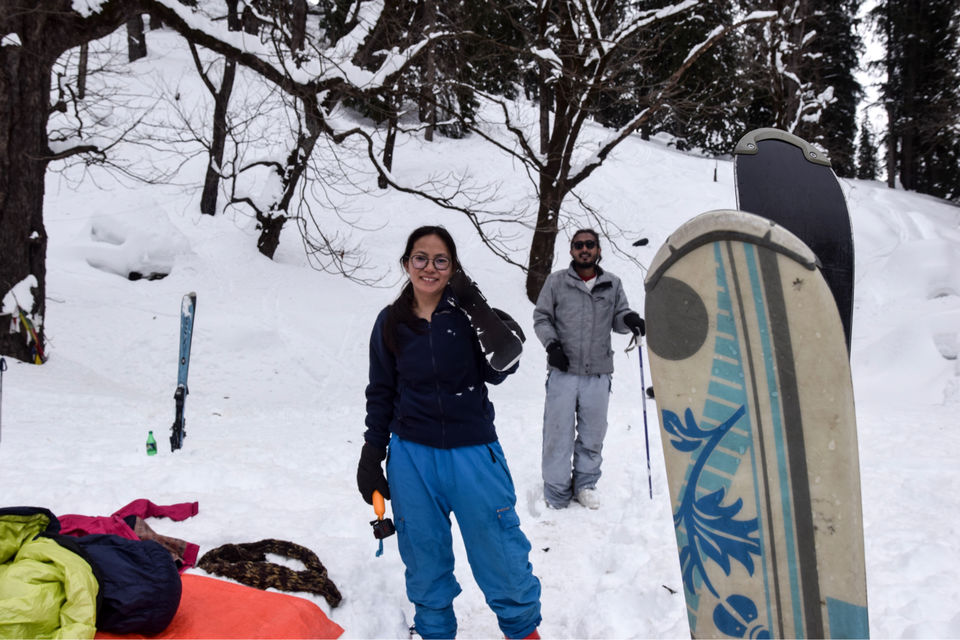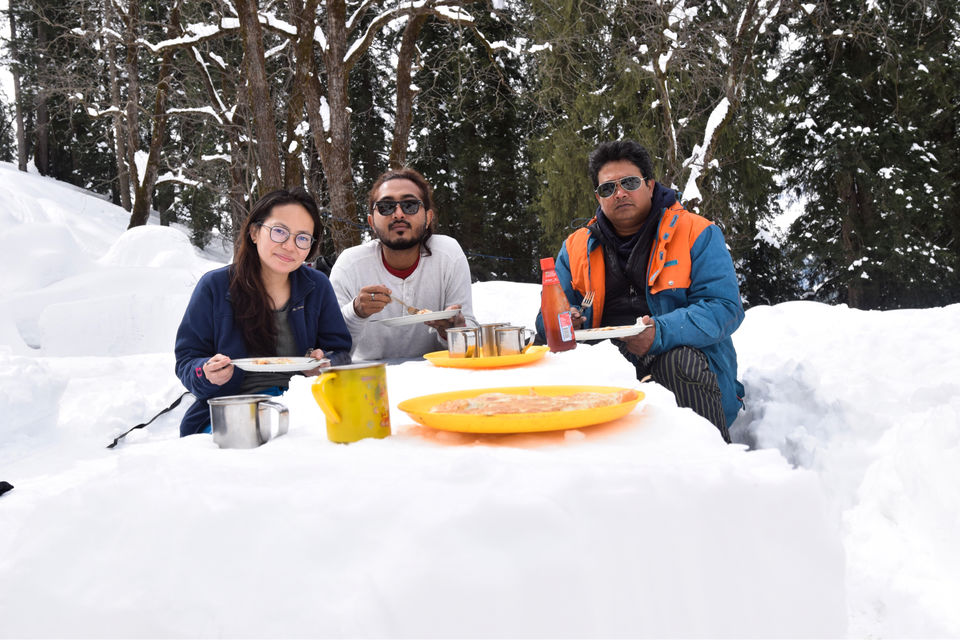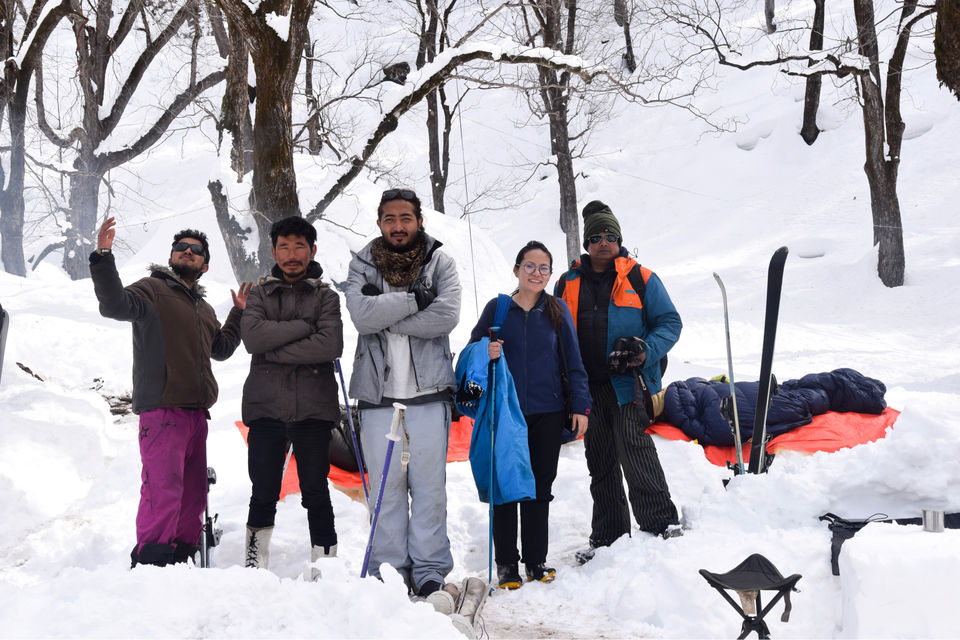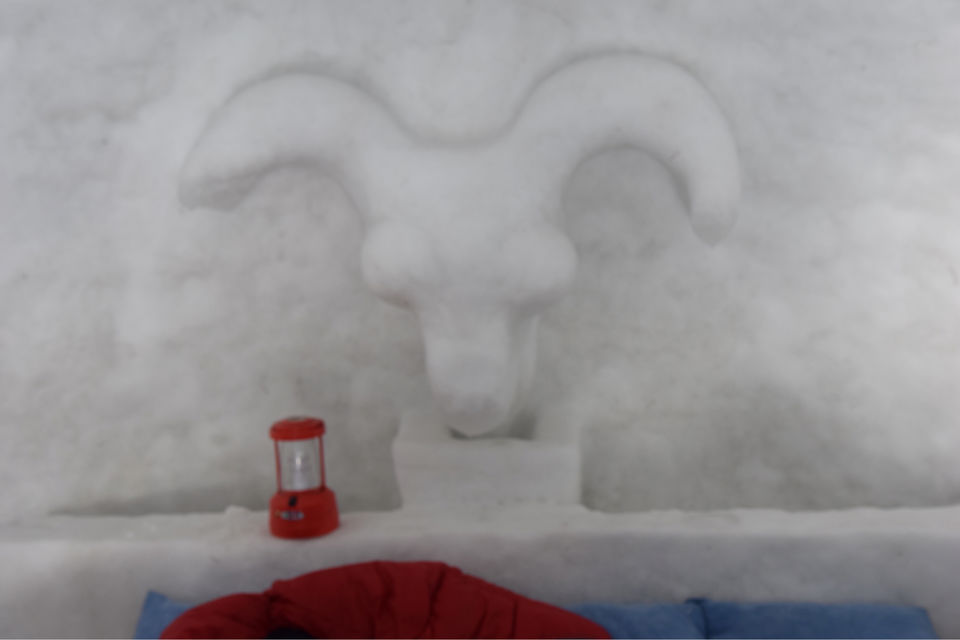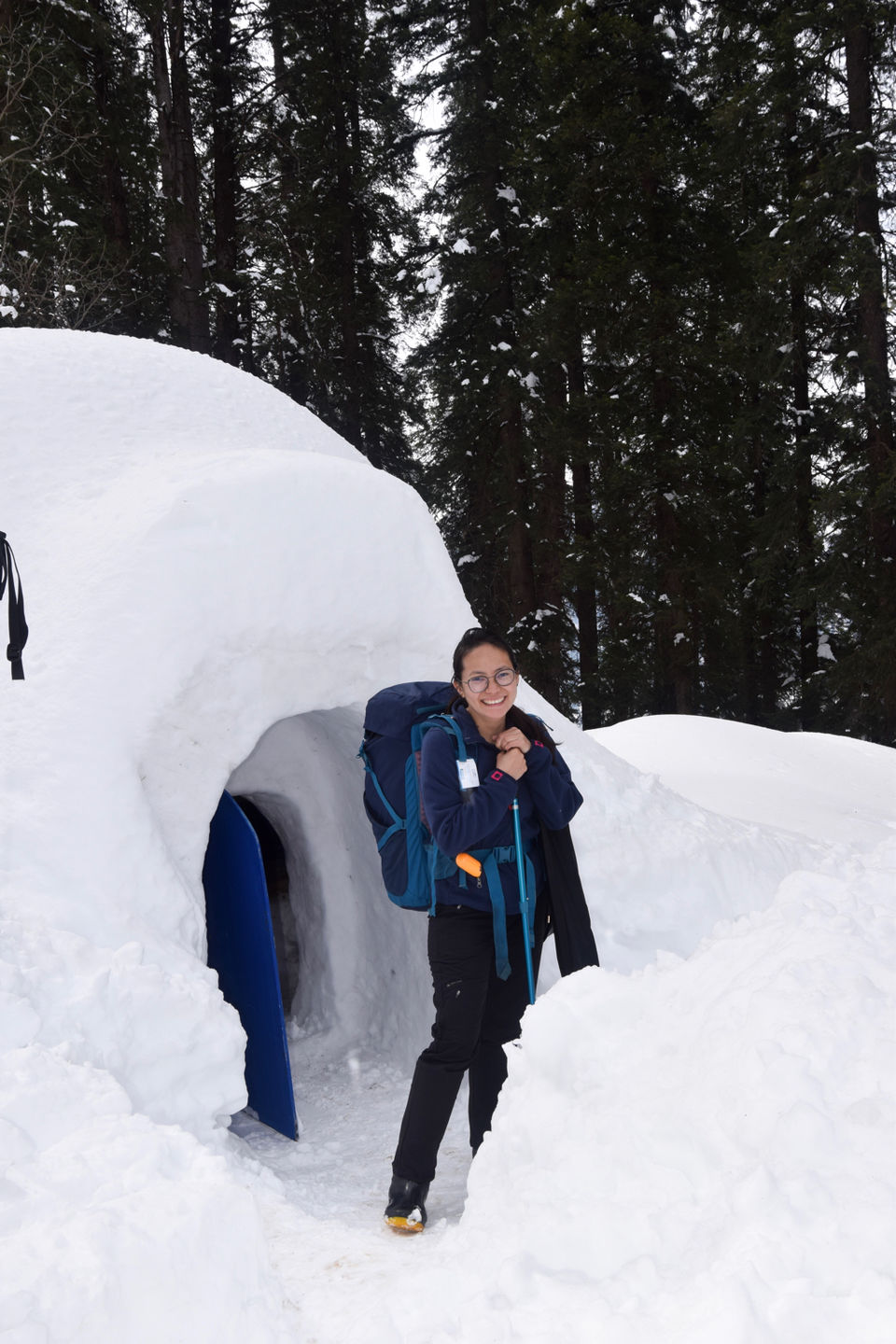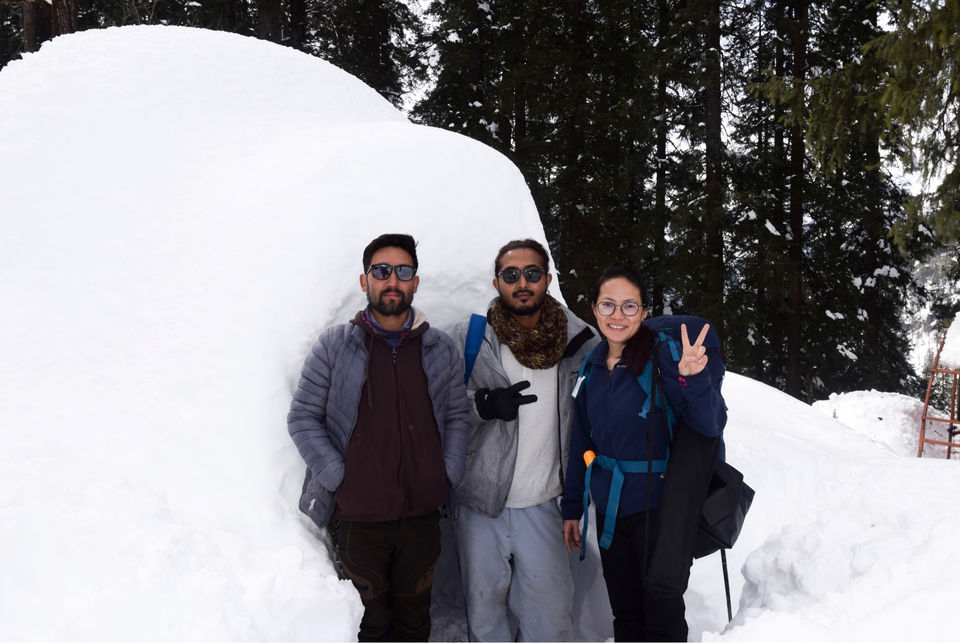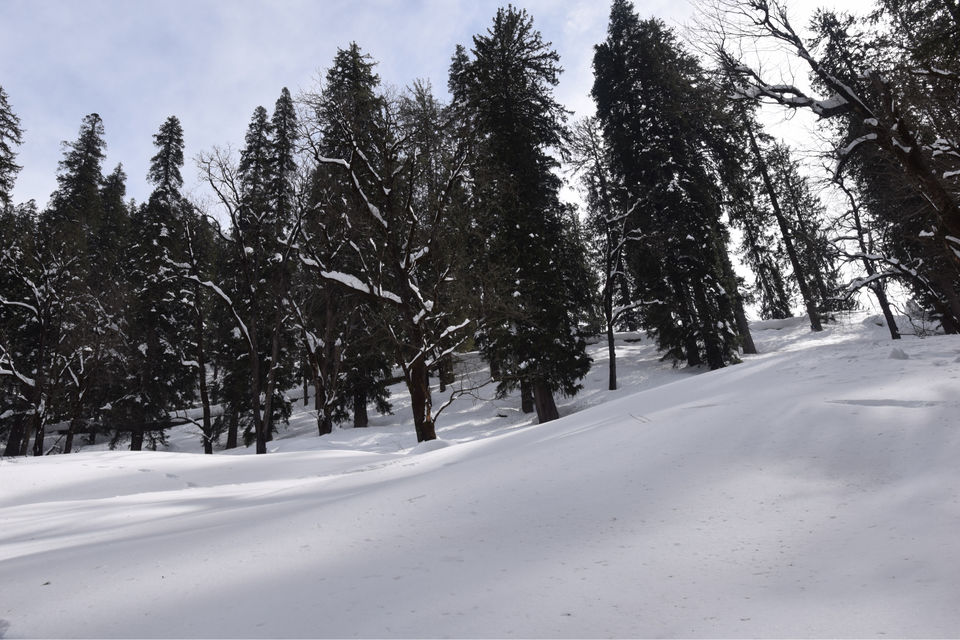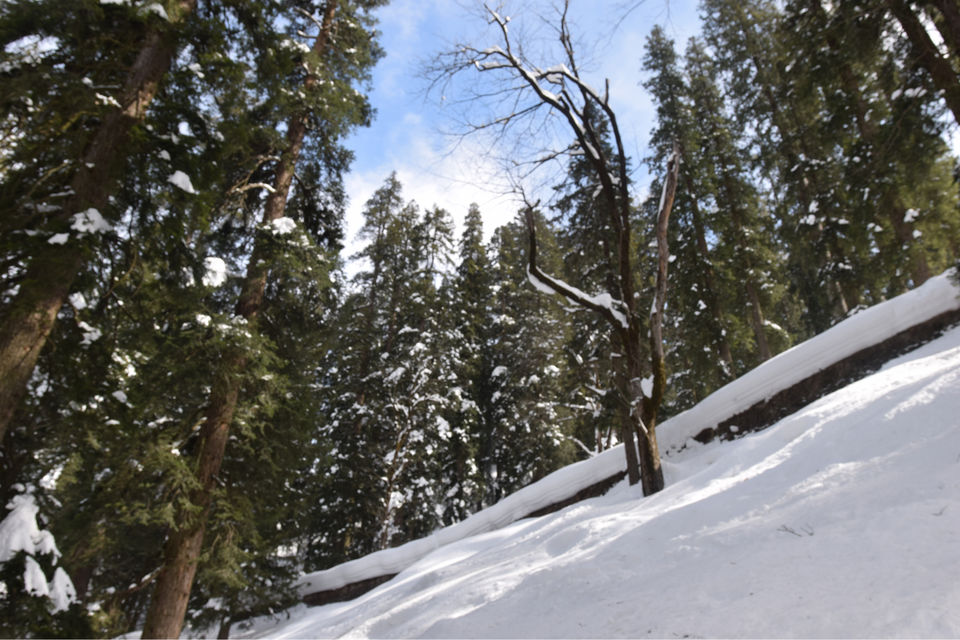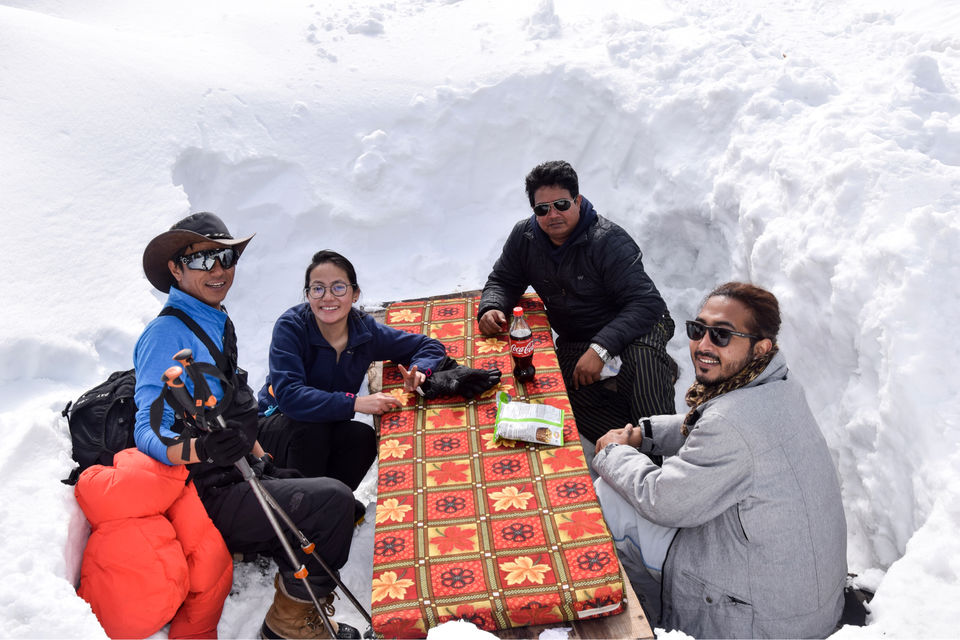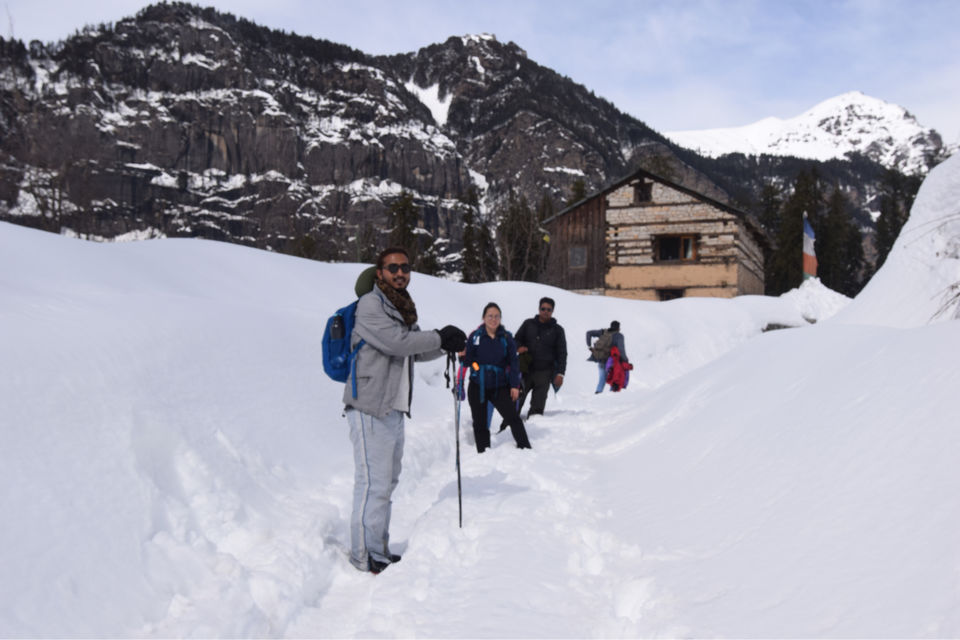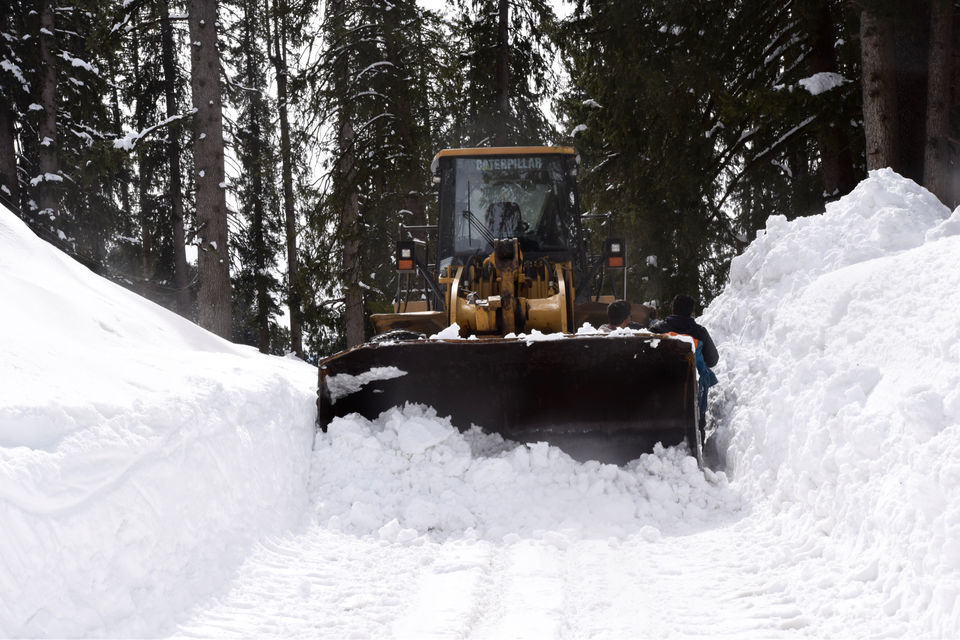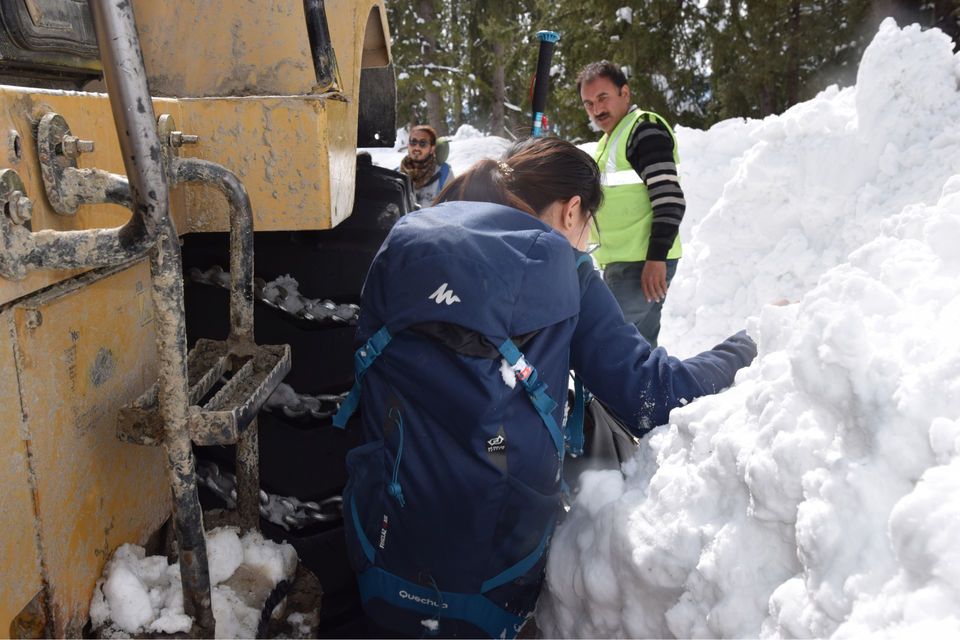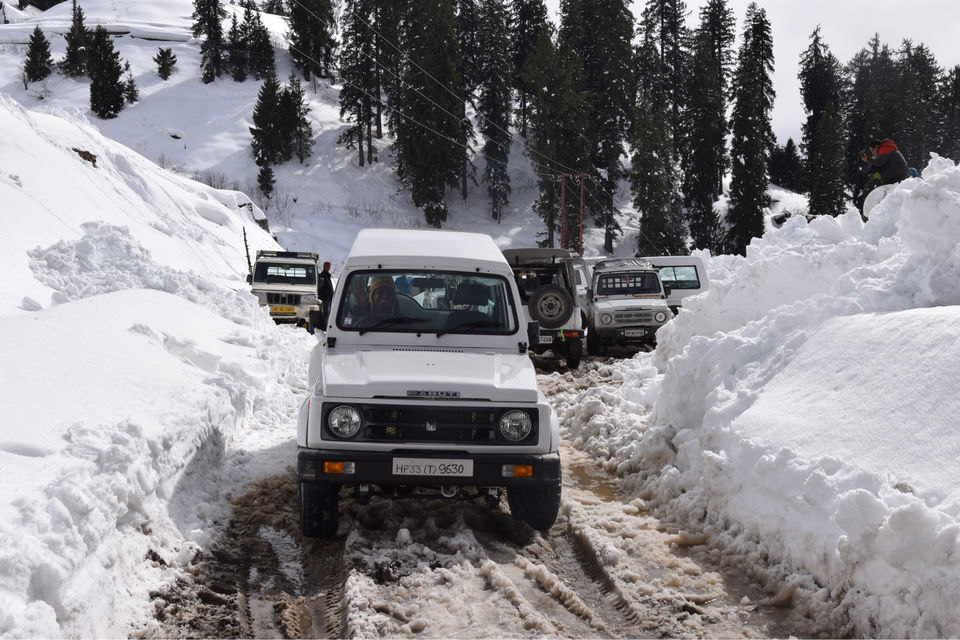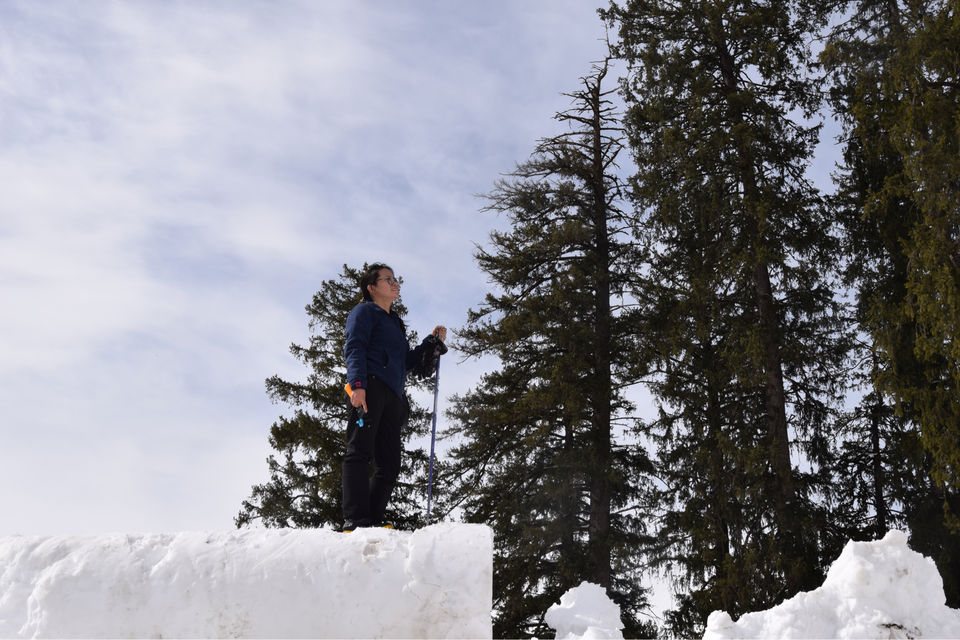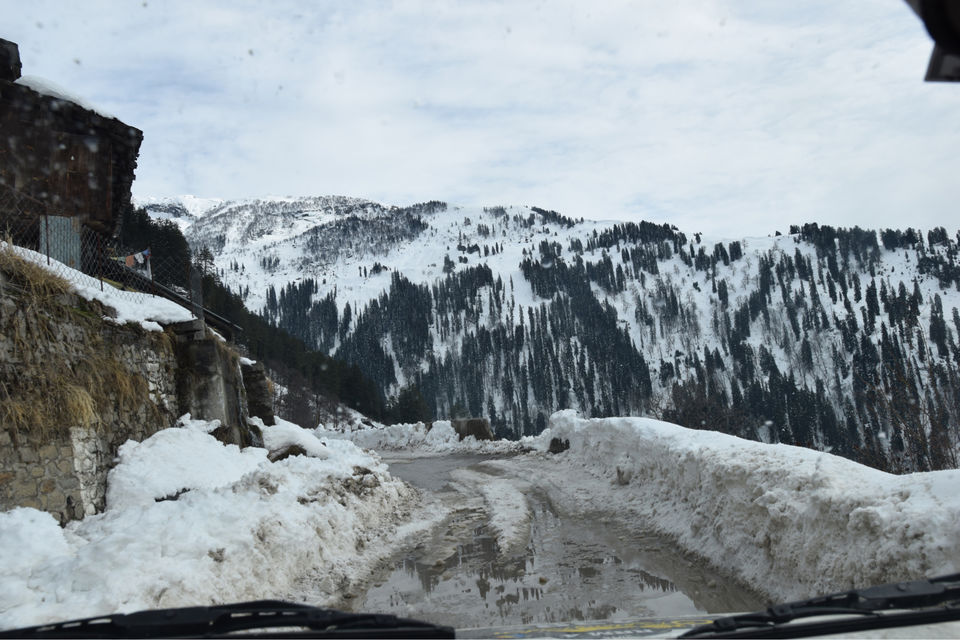 After a warm and cozy sleep in the igloo, we got up fully charged to try skiing ⛷. After a warm coffee we tried different activities like tube sliding, snowman making and skiing. After getting totally exhausted we had our tasty breakfast in the snow table, then packed our things, clicked few pics with the crew and started trekking up to the road. From there, we trekked for few minutes until we reach a place where the 4x4 jeep was waiting for us. On reaching the Keylinga inn we freshen up had our lunch and went to Manali town to board our bus to Delhi. On the way you will see few igloos but believe me the location and facilities in the igloo we stayed in was the best.
Few advices:
- Keep extra holiday in hand because weather is very unpredictable
- Carry warm clothes and don't forget to take your gloves
- Carry extra pair of socks
- If you want to visit the igloo plan in before 15th of March. Cause nothing lasts forever!!