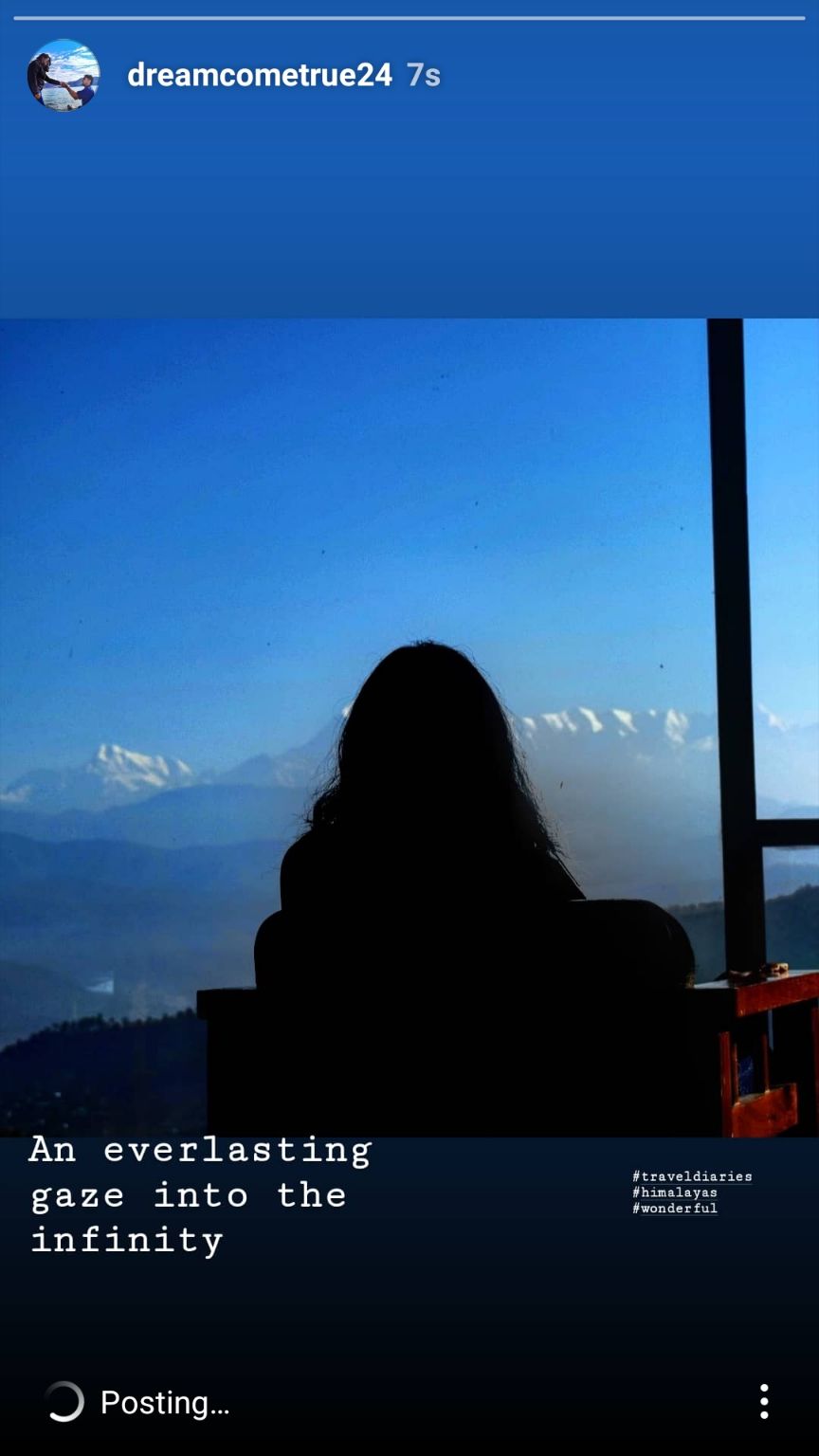 My journey started from Pune. I reached Delhi early in the morning where I met my dad. In the evening by 8 pm we boarded a bus to Kathgodam, as it was an unplanned trip so we couldn't manage to get train tickets which could have been the best way to reach Kausani.
we were transferred in a cab which took us further to Kausani as private buses didn't operate beyond this point, it was again a drive of about 4-5 hrs. Though we were tired but the views were taking my breath away with every bend our vehicle took on the mountains. I was thrilled to see such a vast piece of flat land on such high mountains. Large farms of grains looked so beautiful guarded by the lofty mountains. They were green, golden and brown in color, they thrived and swayed in the best atmosphere in the country. While enjoying all these views we reached our hotel in Kausani by 3 pm in the evening.
The hotel room welcomed us with it's breathtaking views, I remember I just said wow looking at the view from the room.
We had lunch in our room soaking the pristine silence and view and had some rest.
Later in evening we did some shopping from the local shawl shop and did some some more shopping for the organic products from the shops nearby( never forget looking for organic products when in Uttarakhand).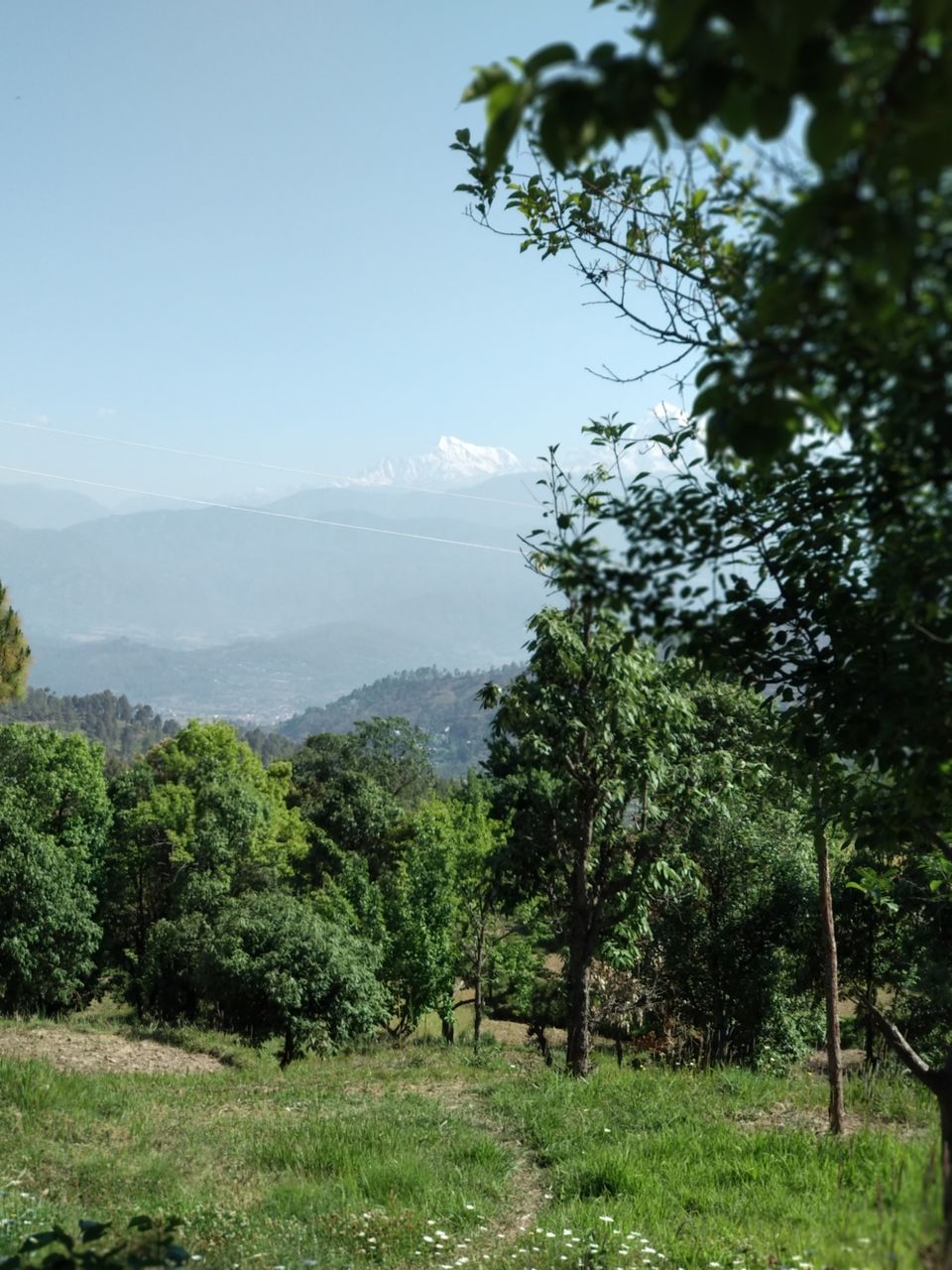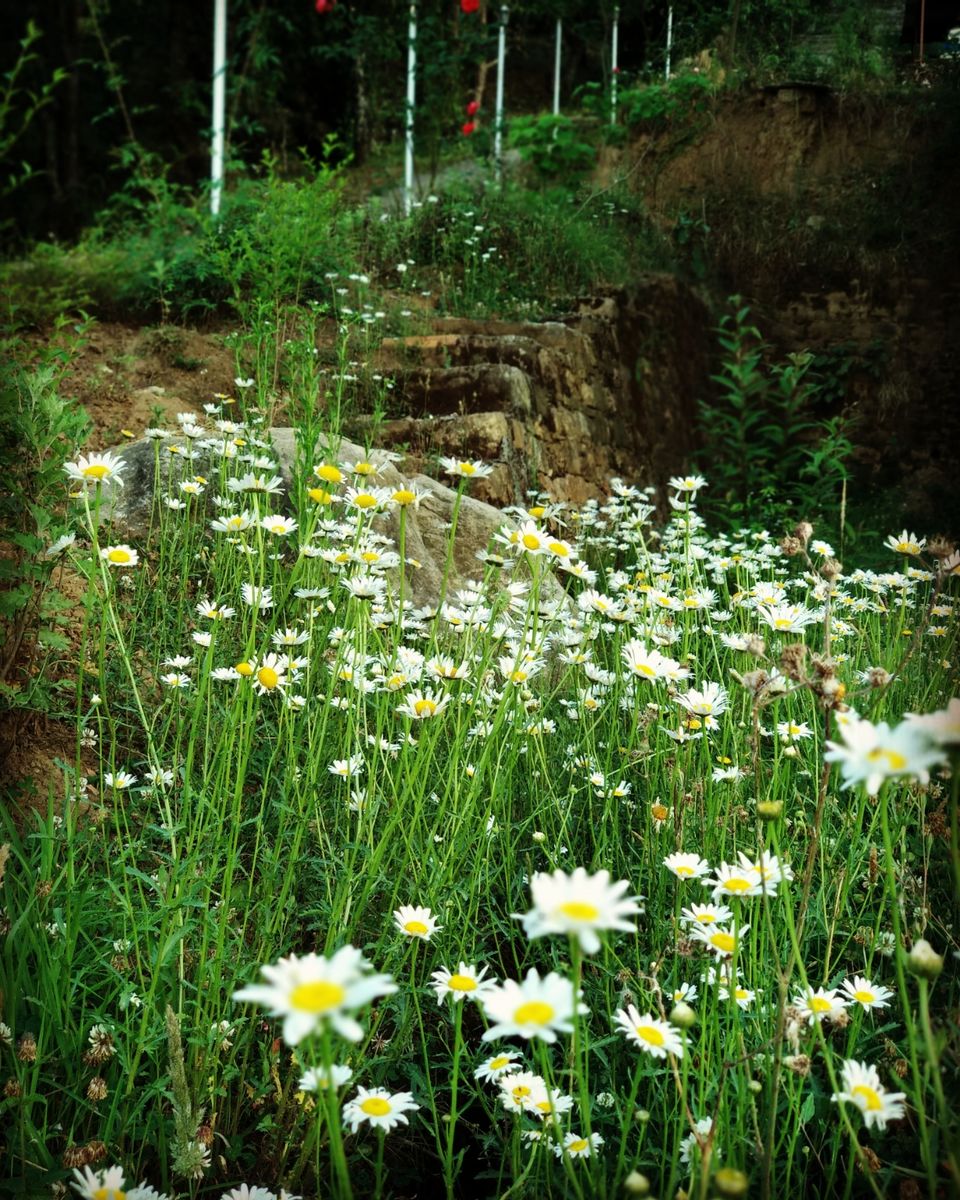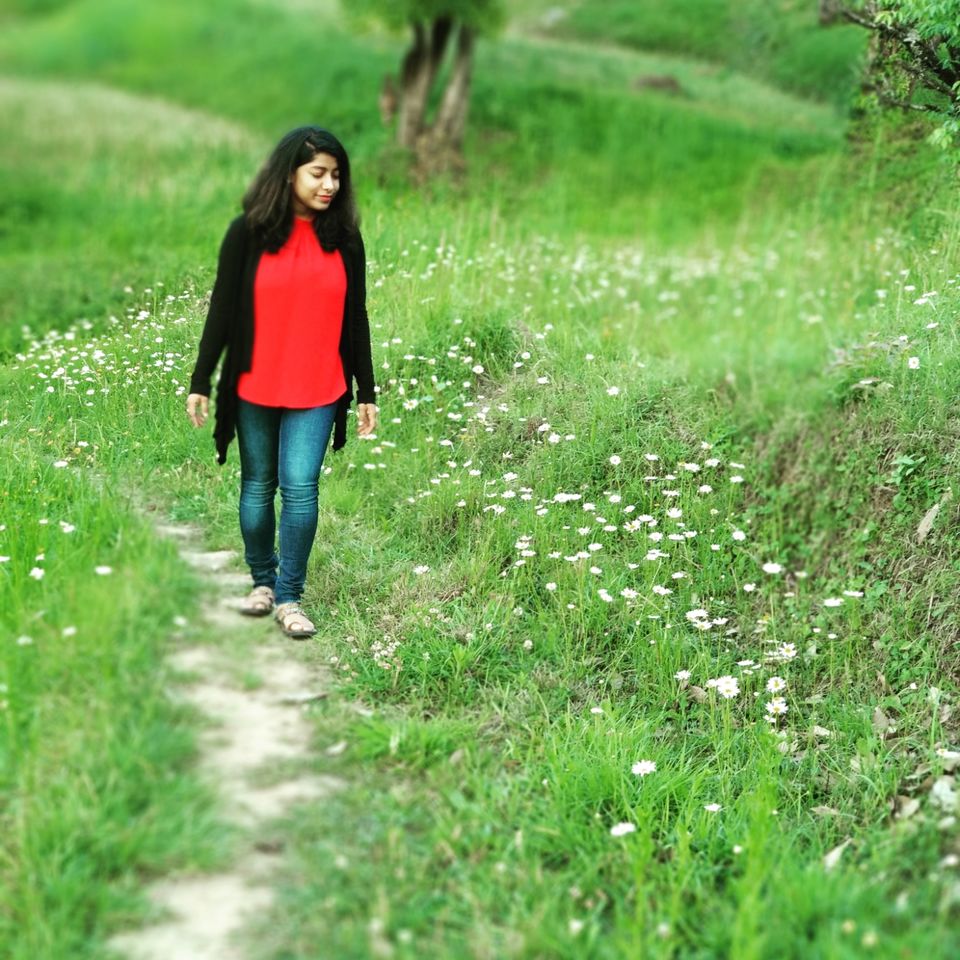 We woke up early in the morning, as we didn't want to miss the sunrise for which Kausani is famous for.
As the Sun started climbing the horizon, beautiful orange golden tinge started painting the snow cladded Himalayas, you can see several mountain peaks from Kausani such as Trishul, Nanda Devi, Panchachuli and so on.
So, gradually we witnessed the glorious mountains turning golden, it was an amazing view to experience.
Later, we strolled in the orchards our hotel property had. Had some mouthwatering luch and left for Baijnath Temple, this is quite an ancient temple dedicated to Lord Shiva.
And this concluded our short trip to Kausani.
We started for Nainital where we had to get into cabs which would take us to Kathgodam to board our bus back to Delhi.