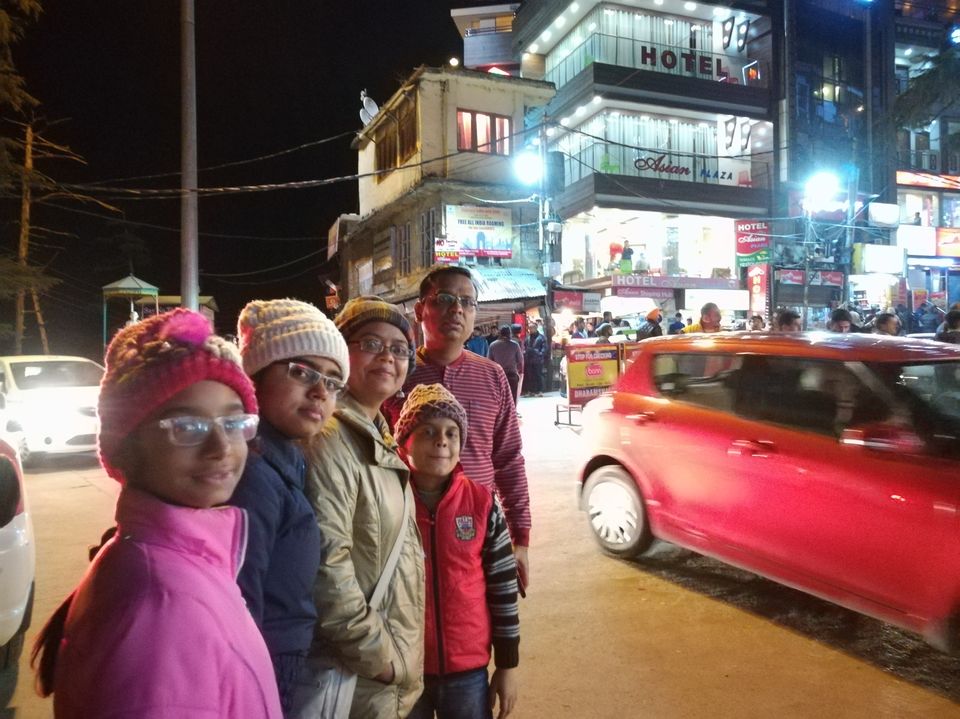 This trip was not at all planned and we never thought of visiting McLeodganj again after four years, as we planned Dalhousie trip for six days and already spent three days there and left with three more days. we have already seen most of the things and the weather was also playing and frequent showers were there so we heard mcleodganj is clear and can be visited, so the colorful pictures of earlier visit came to our mind and we instantly decided to cherish the old memories.
We started from Dalhousie at 10:00 AM on 18.03.17 and traveled through Dunera-Nurpur-Trilokpur-Ruhru-Dharamshala on Mandi-pathankot Road around 130 Km. The road was good and scenery was also excellent and we have stopped for sugar cane juice in between . The juice was fresh and refreshing . We had our Lunch of Rajma-Chawal and Karhi-Chawal at Road side dhaba , which was fresh and delicious.Further we have stopped at Trlokpur for refreshment and also to see famous cave temple of Trilokpur.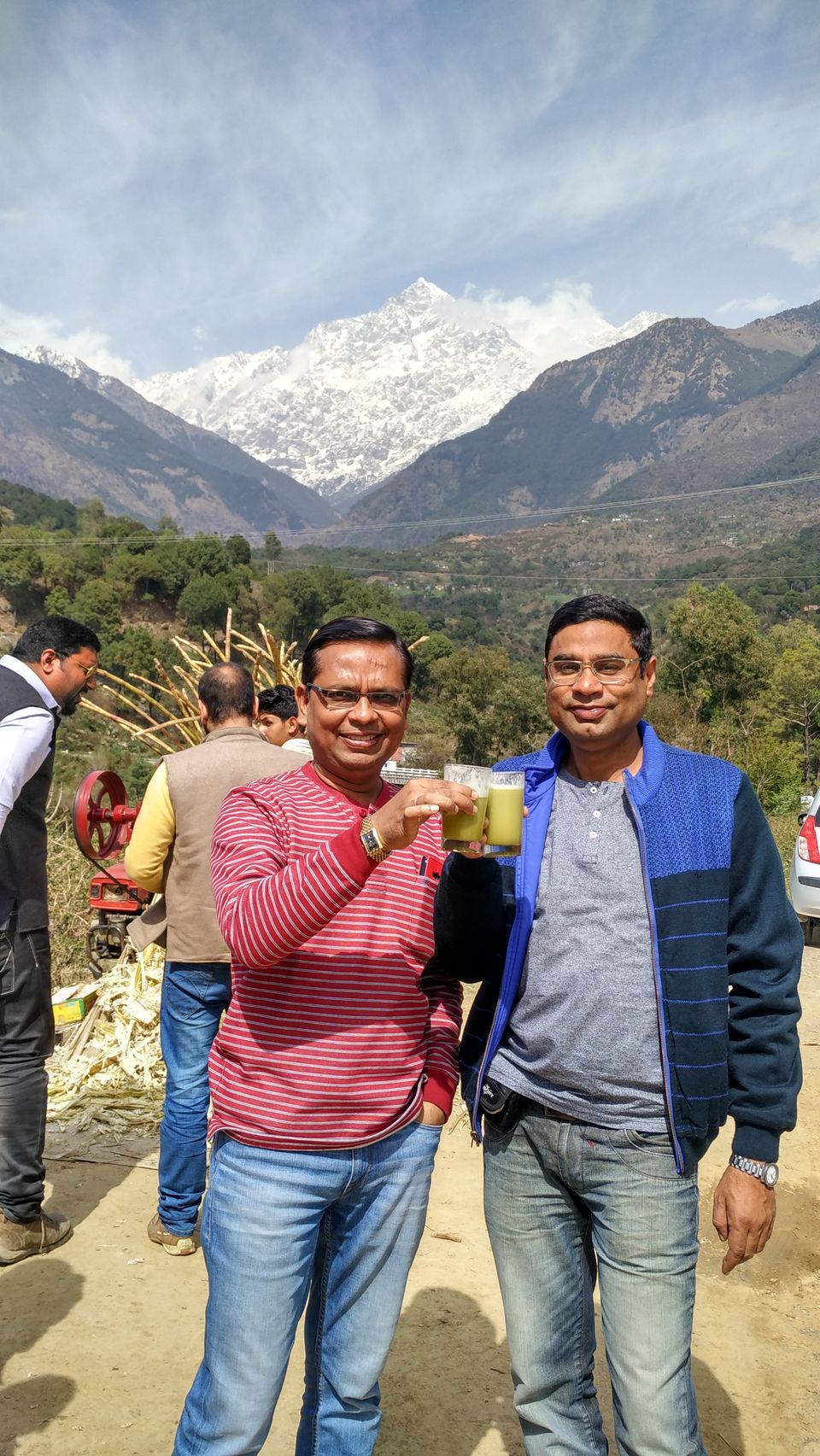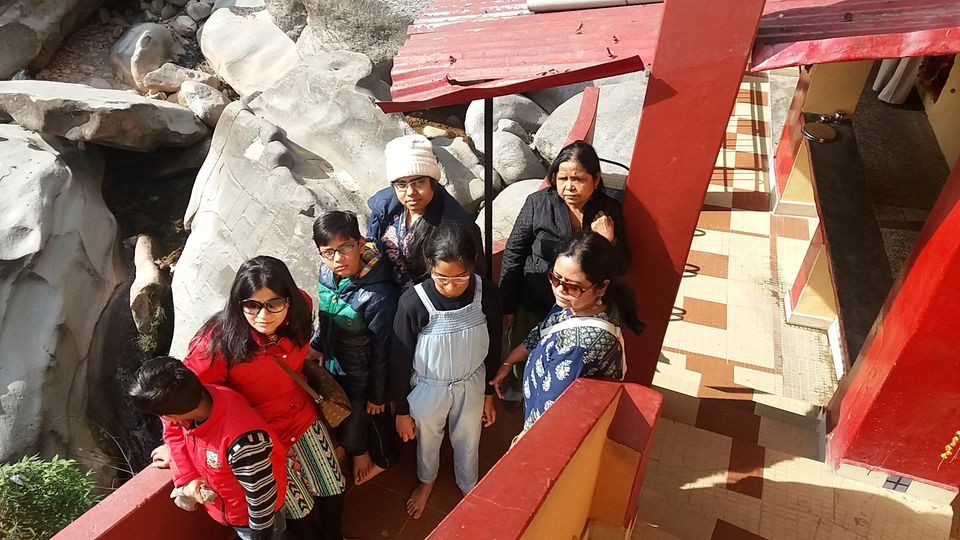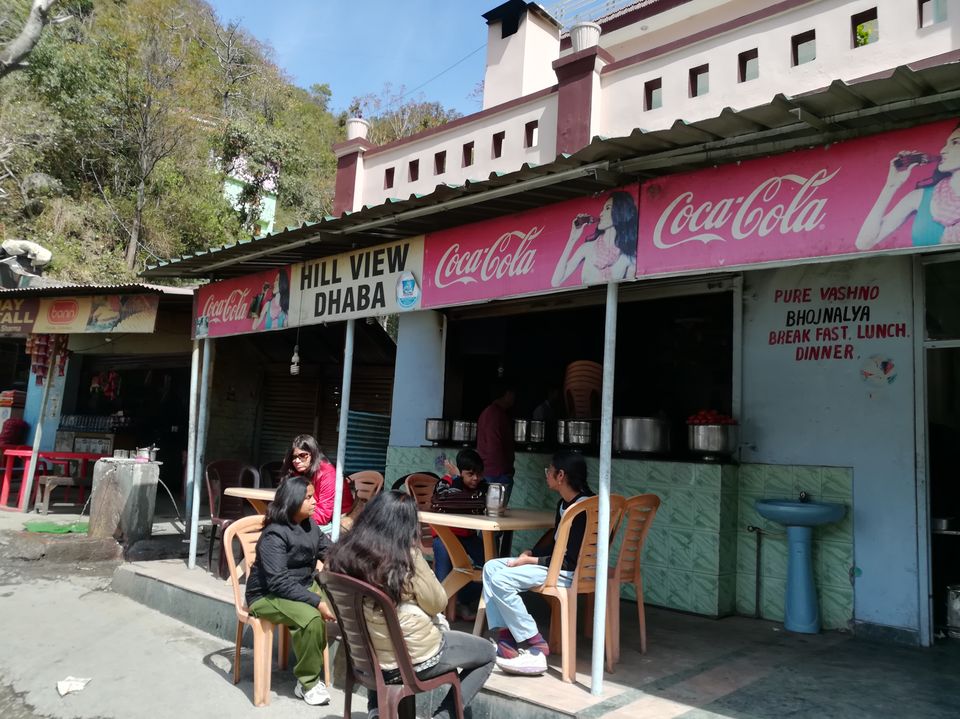 We reached Mcleodganj around 2:00 pm , as we have again not booked any hotel and thought to search for it . we continued with same Taxi and we have have discussed with owner for McleodGanj trip and he agreed that for extra bucks of 3000 Rs ,i.e Totaling the taxi charges for full trip to (Rs . 12500+3000 = 15,5000, Pathankot -Dalhousie-McleodGanj-Pathankot) . When we reached Mcleodganj vehicle was parked at taxi stand before entrance in mcleodGanj as mcleodganj has very narrow lanes and vehicle are allowed to stay on Road. The Roads are full of Lively people and colorful market and roadside eateries.All the ladies and children stayed back in taxi and I and my brother-in-law started searching for good hotel , we started from main square and went towards dharamkot and bhagsu road but it was crowded and hotels didn't have parking and open space then we thought to give a try for HPTDC hotel Bhagsu, it is at junction of Khara danda marg and temple road at slighly on a slope on a peaceful road at the end. But after inquiring at Reception we found it has only one room against our requirement of three room , we also tried pema thang guest house and D'casa hotel which seem to be a new hotel but it also had only two rooms available, Then suddenly i next to D, casa and straight to Bhagsu we saw Chinar Logde having very good and large maintained lawn and Parking. Firstly we thought its a lodge but we decided to try and as we visited at reception counter which seemed to like government hotel reception but when we saw the rooms , they were really big and nice as compared to other hotels we have seen. The rooms were clean and had all the amenities which are required. There were only 13 rooms in lodge . We took one double room and one two room suite for Rs. 1800 and 2700 respectively after 25% discount. I really recommend this lodge if you need good hotel and peaceful stay with lawn and ample Parking if you have vehicle with you because getting Parking is very difficult in mcleodganj. Here You have luxury of sitting and sipping a cup of tea in the lawn . Lodge also can provide Breakfast, lunch and dinner on order.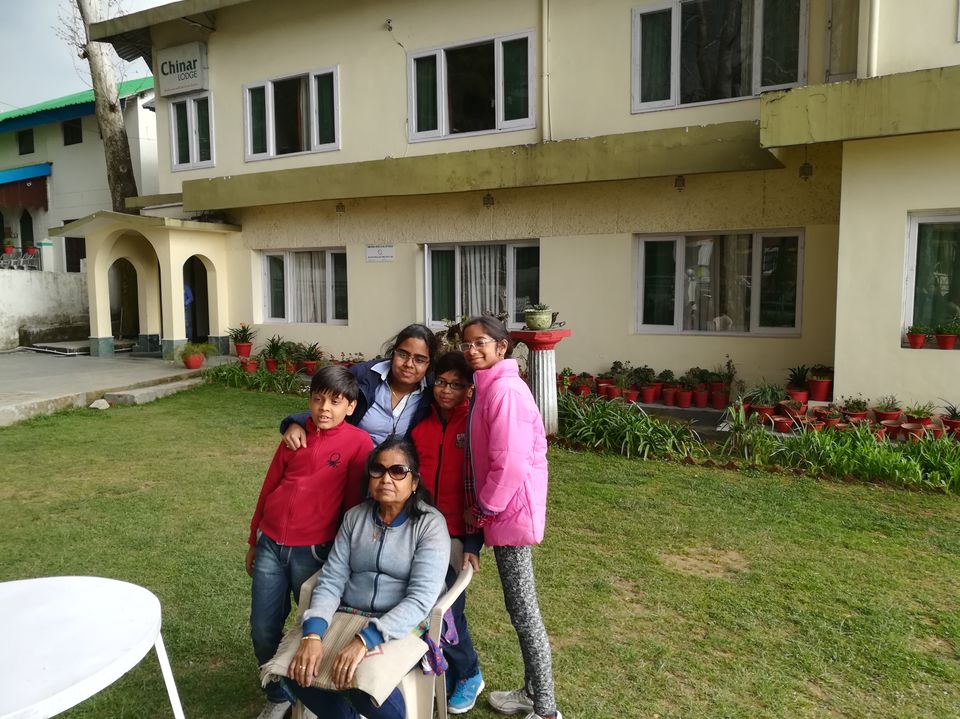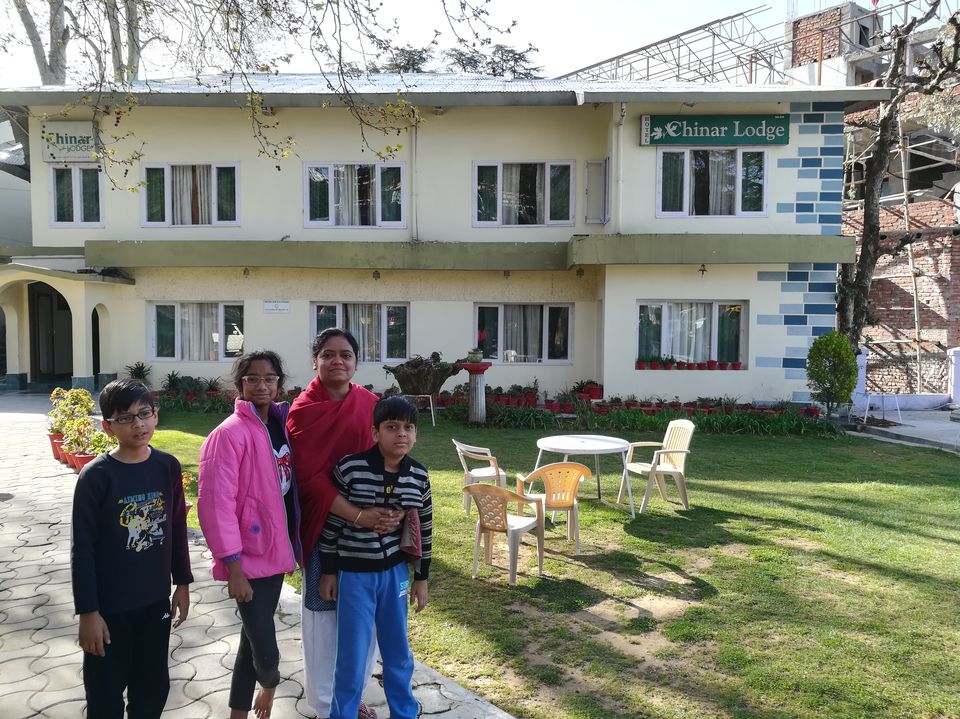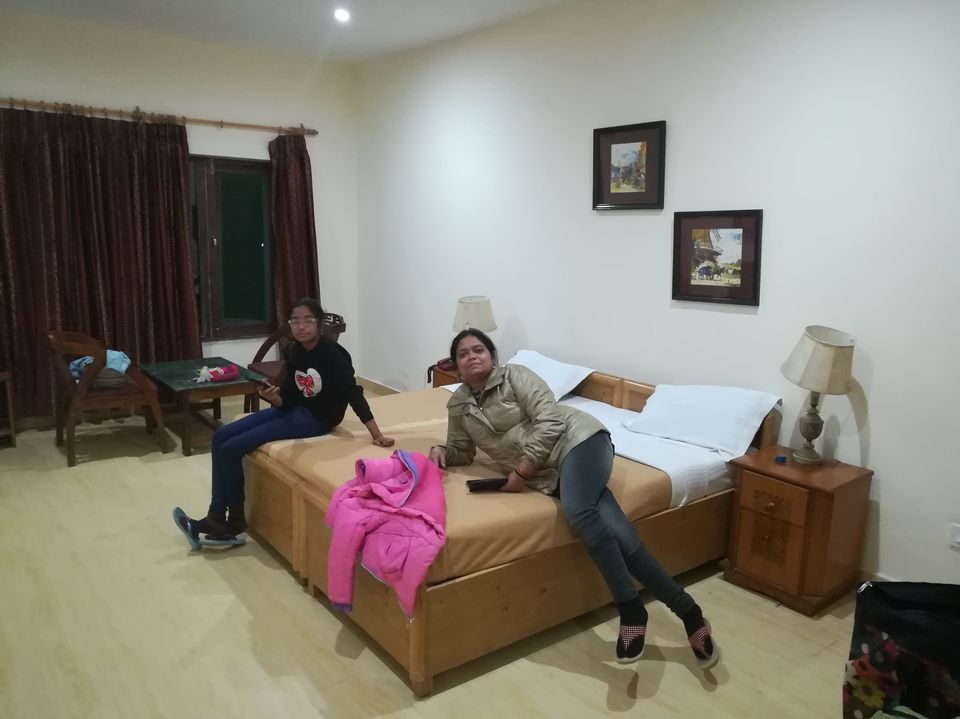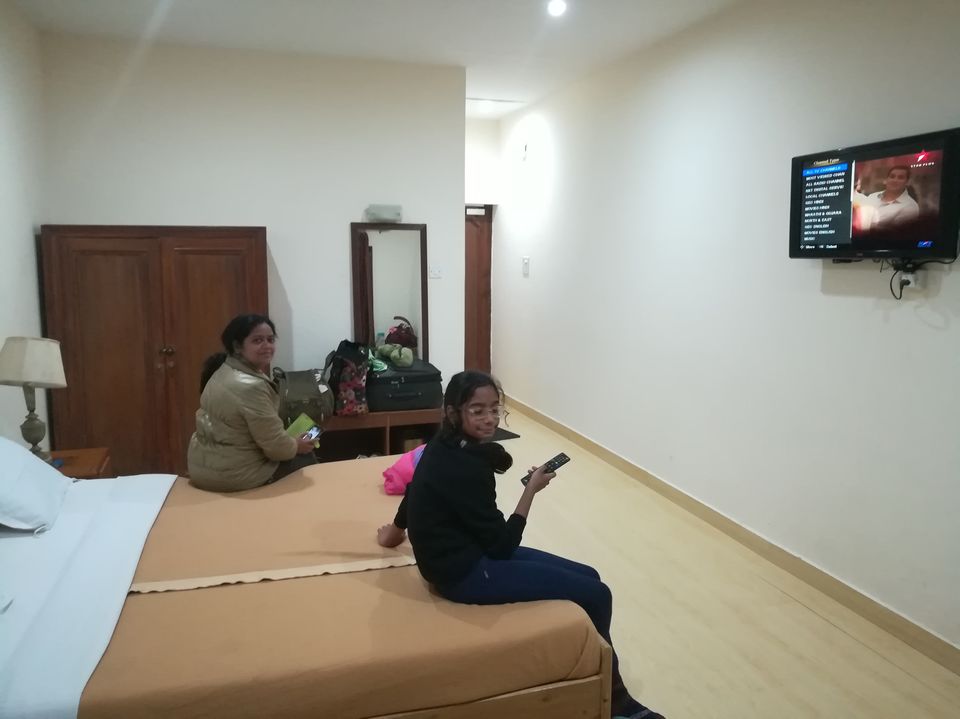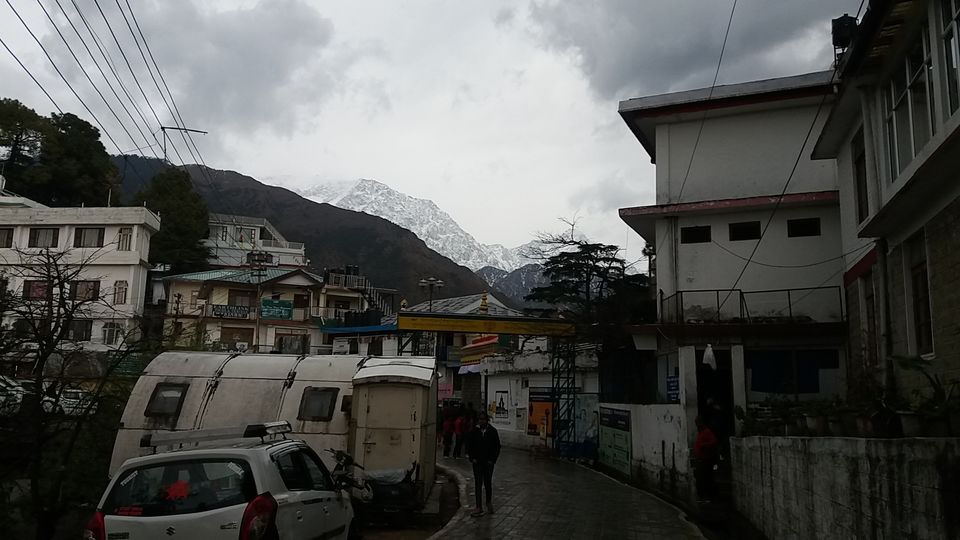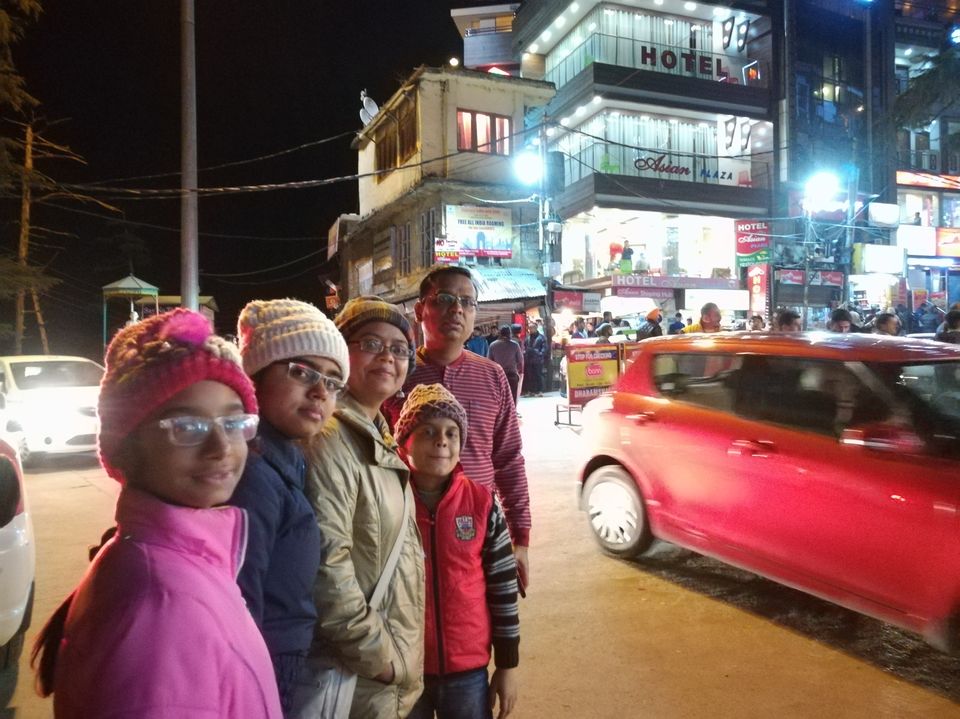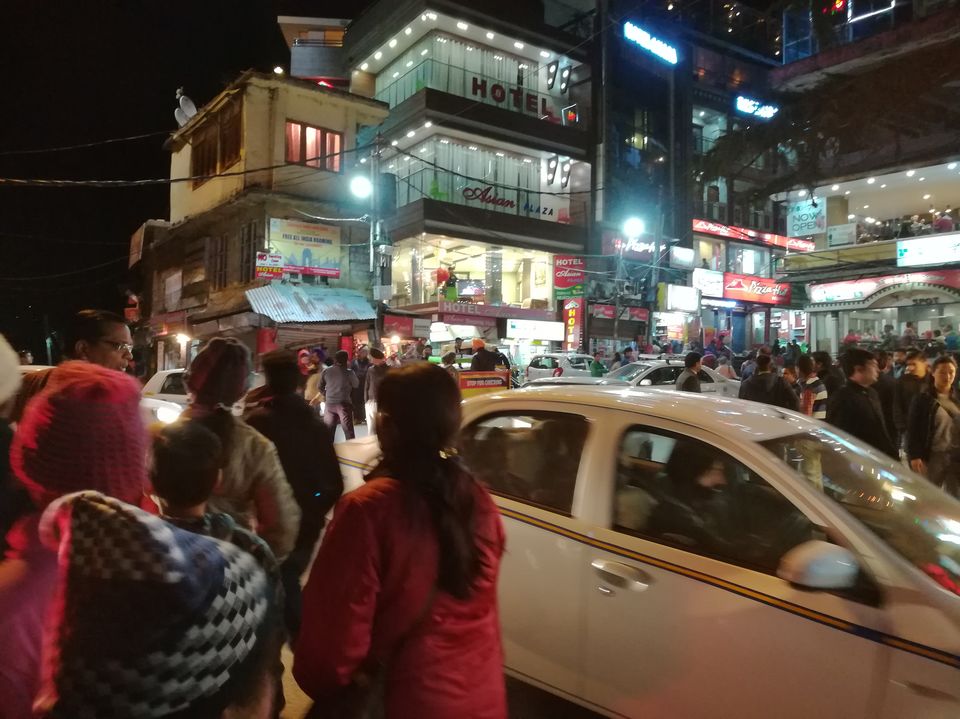 That night we went to TIBET Kitchen restaurant on Jojibara Road famous. We tried Minestrone and Mon-chow soup, Momos and Golden fried Baby corn and chili garlic noodle and Veg fried rice. Taste was delicious and authentic.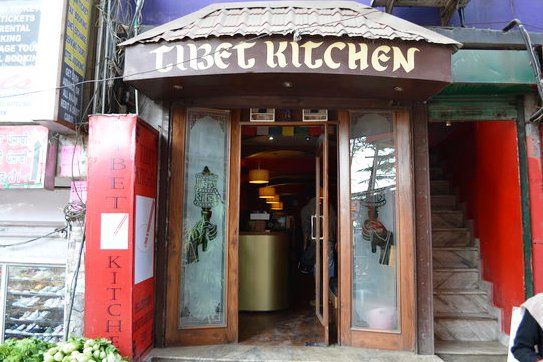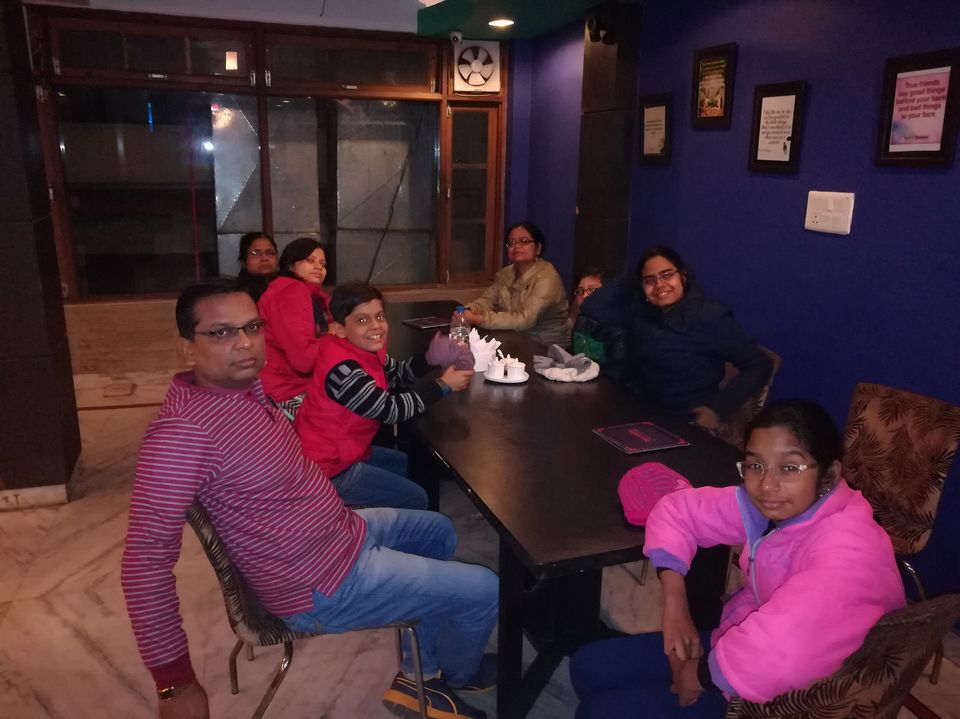 Next day we got up early and took a small walk and roamed in lanes of mcleodGanj, everywhere small eateries were preparing fresh breakfast of Momo, stuffed Paranthas, Bread omelette and refreshing tea. We sipped a cup of hot tea and ordered one stuffed Aloo parantha as we could not resist temptation of freshly prepared parantha. Then we went went back to hotel to get ready to visit Dalai Lama Temple which was near to our hotel. Temple is having Big complex and you have to climb few stairs to get into the main building. The statute of Buddha was very colorful and lively and their were lot of colorful offerings to God like Biscuit,cake, juices and other things.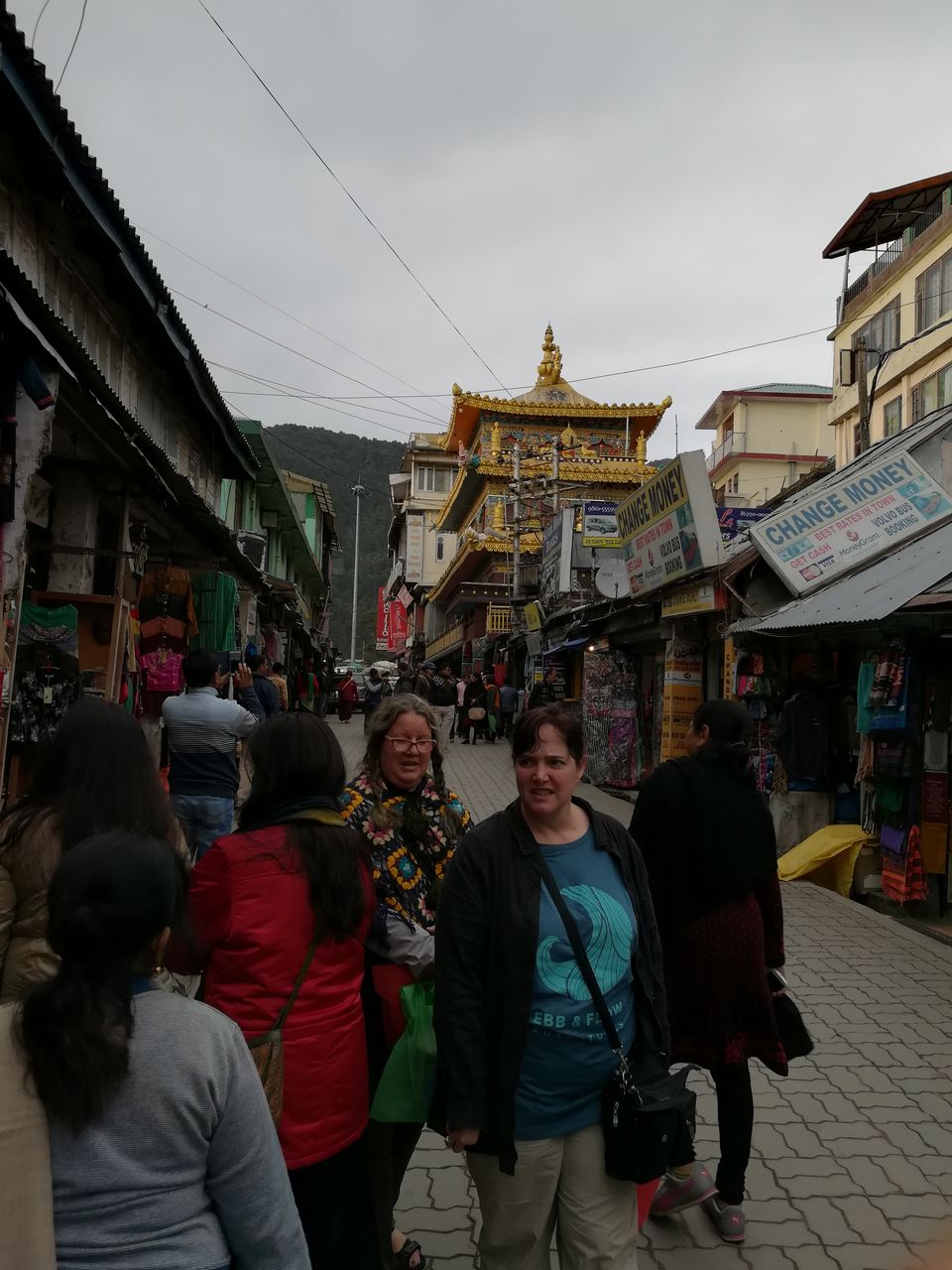 After coming back from temple We thought to explore market and we also tried varieties of momo, soup in the market . Mcleodganj has a number of bakeries which were selling lip smacking and delicious pastries, muffins and apple pies.
TIBET BAKERY : Run by a nice and gentle Tibetan , Tibet Quality bakery on jojibara road is nice bakery selling good muffins, cakes , biscuits and Apple pies. You can try this.
WOESER BAKERY : Run by a nice young lady ,Woeser bakery is really selling excellent quality cup cakes, pastries , bakery biscuits and Honey lemon ginger tea and cappuccino. It is downstairs in the complex on jojibara road .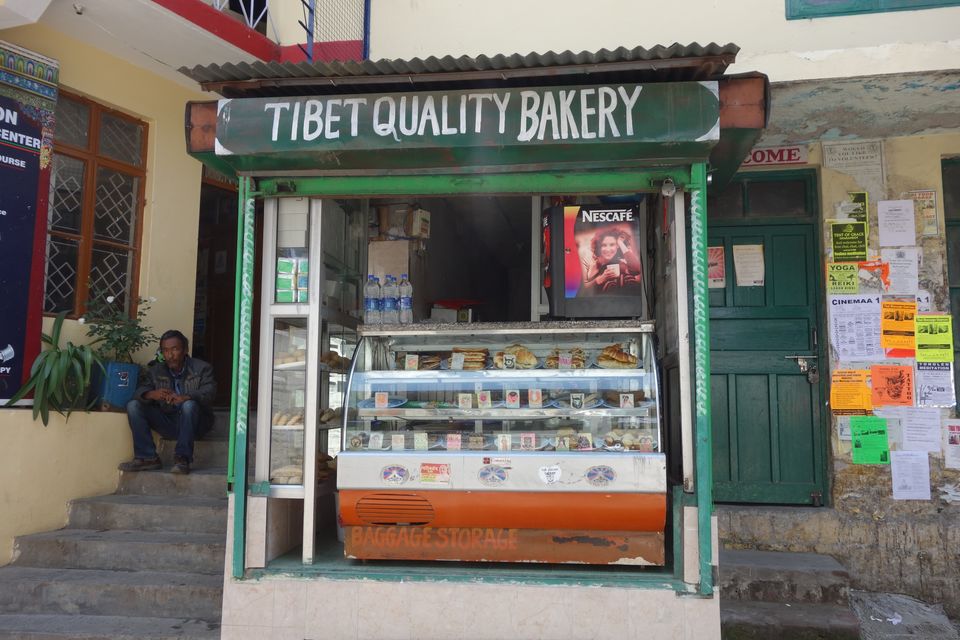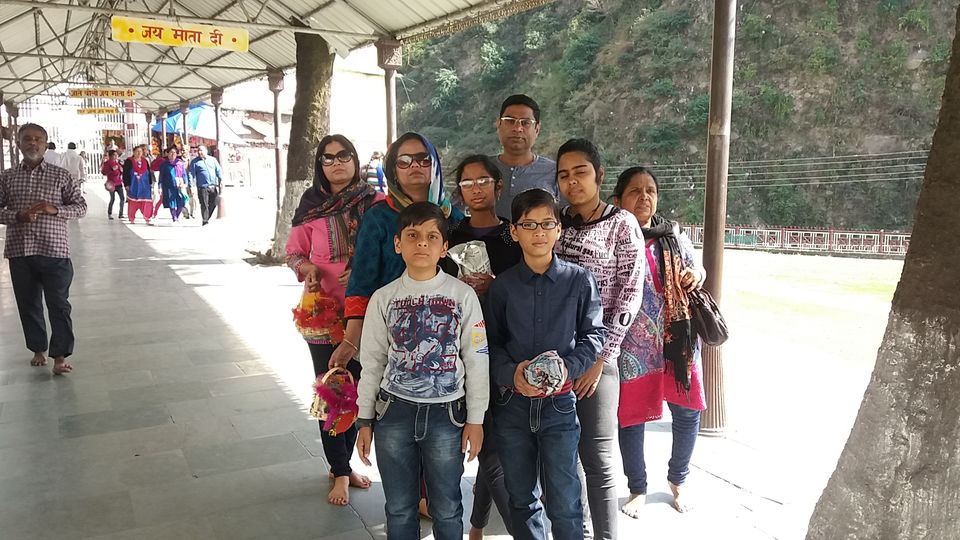 While roaming and exploring in the market we had enjoyed thoroughly but in the evening we felt tired were thinking to to our hotel to take rest, but while in the market we saw number of Tibetan massage signboards , then we inquired one of them and they were charging Rs.1200 for full body massage .We bargained there and for four persons they were ready to do in Rs.900 each. After full one hour massage we really felt very much relaxed and all tiredness gone . Then we again enjoyed the evening in the market and went to hotel and decided to have our dinner there.
Next day i.e 20.03.17 was the departure day for us, We had our train from pathankot in night , so we decided to go to Bhagsu waterfall first then leave for Pathankot via chamunda devi and Jwala Devi temple. So after our Breakfast of Sumptuous Aloo and Paneer Parantha we left for Bhagsu nag temple and waterfall journey . By our vehicle we reached to Bhagsu parking. There is a small market at Bhagsu-nag temple, shops are selling various souvenirs and tit bits which you can carry and gift it to your love ones. Bargaining is there but not much. First we went to temple , which is small and old but with strong belief and there is small Pond in front of temple where you can have a dip. The way to waterfall is ahead of temple around 1.5 km from there. There is climb up to water fall and the path is not well maintained but you can walk easily and stream of waterfall is small but water was cold and you can not remain in water for a long time. We stayed there for half an hour, it was crowded there.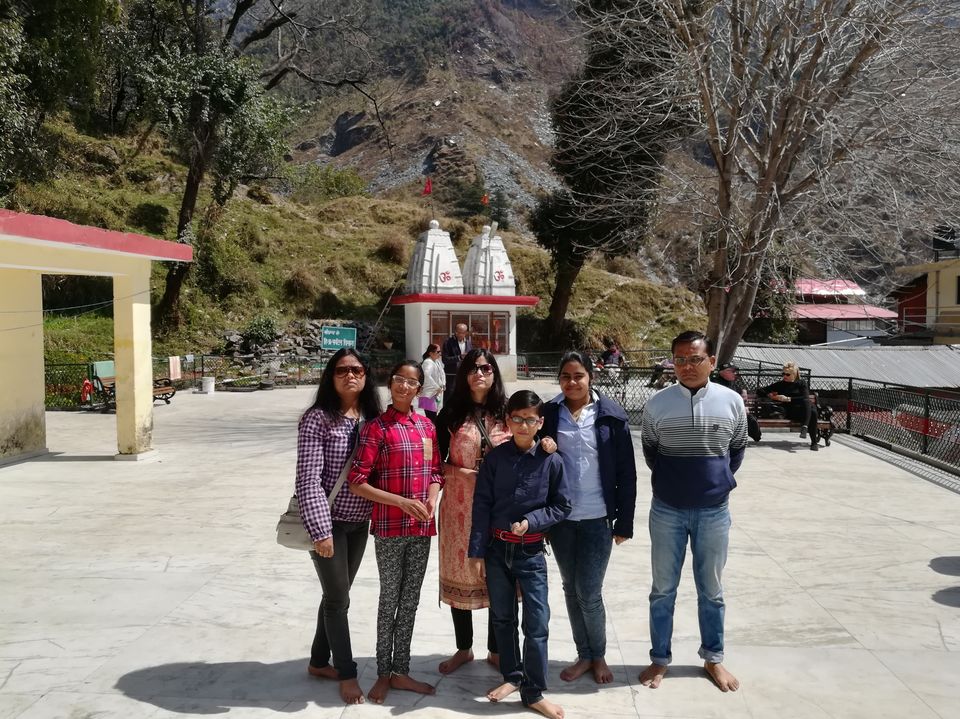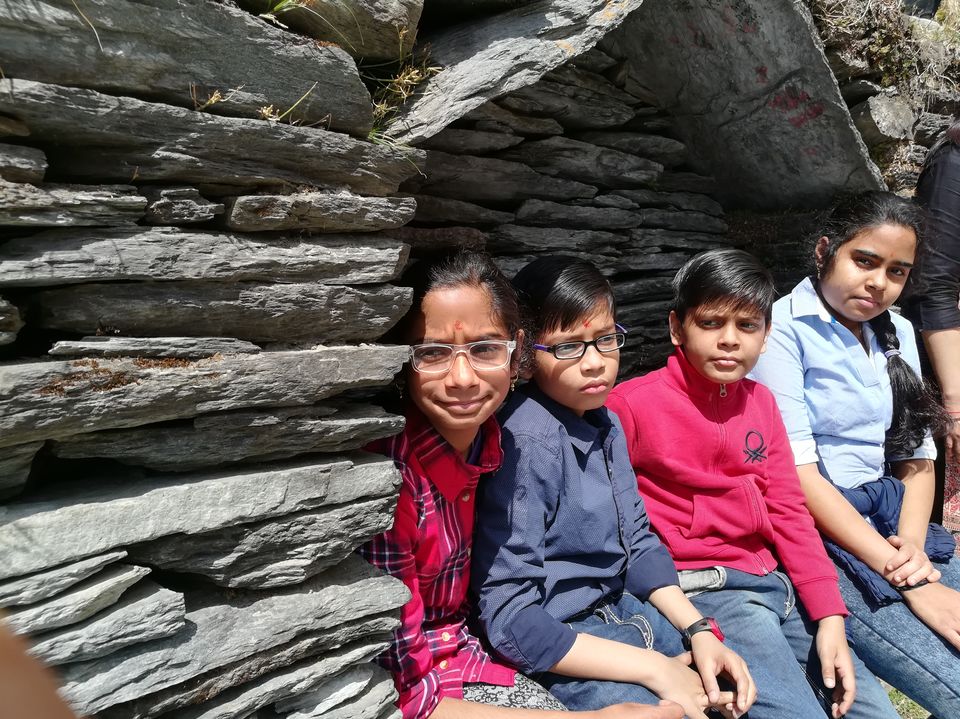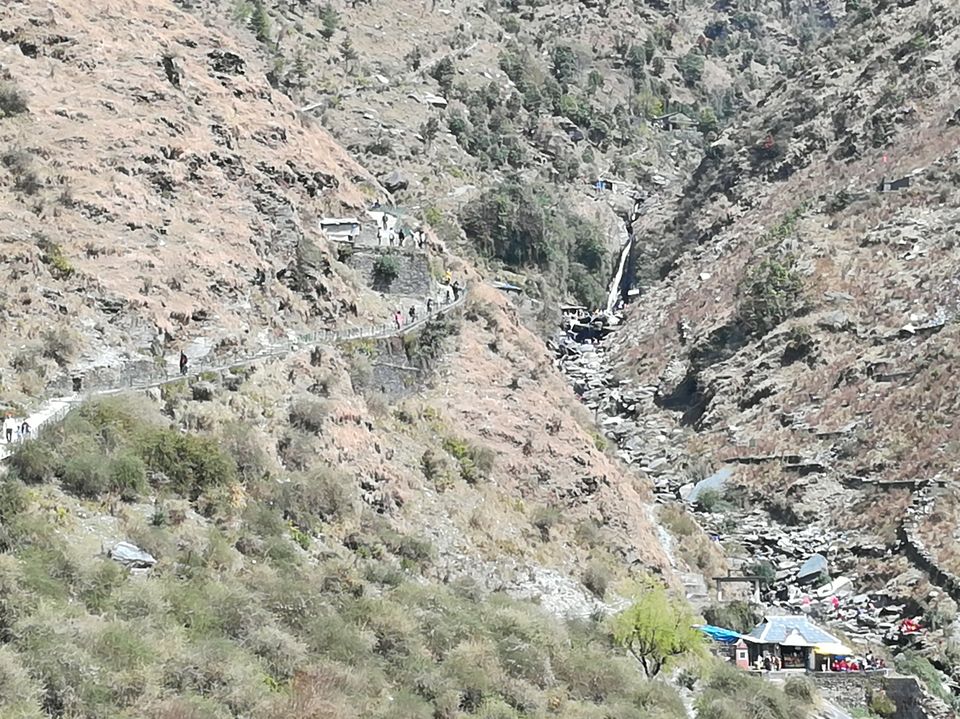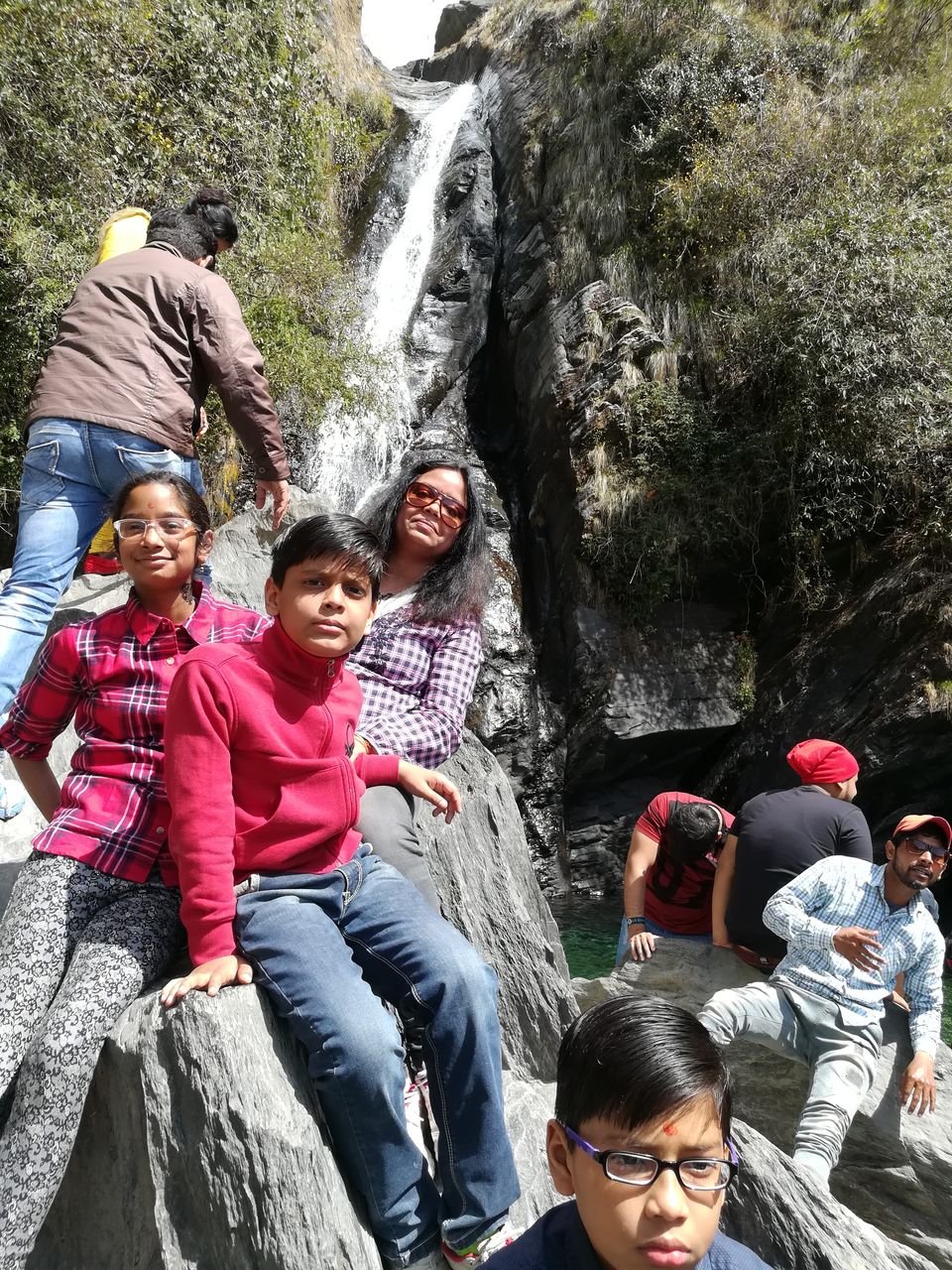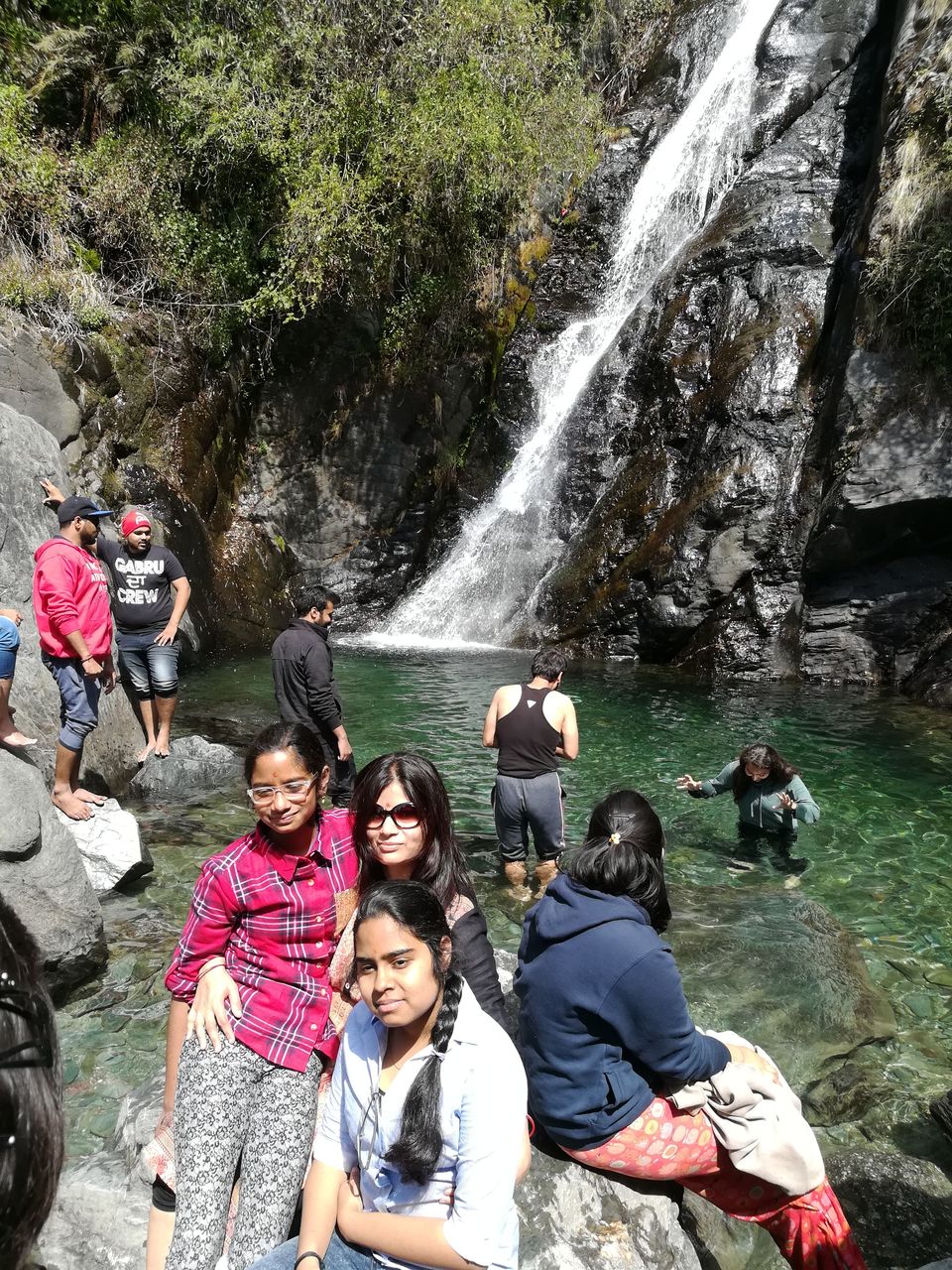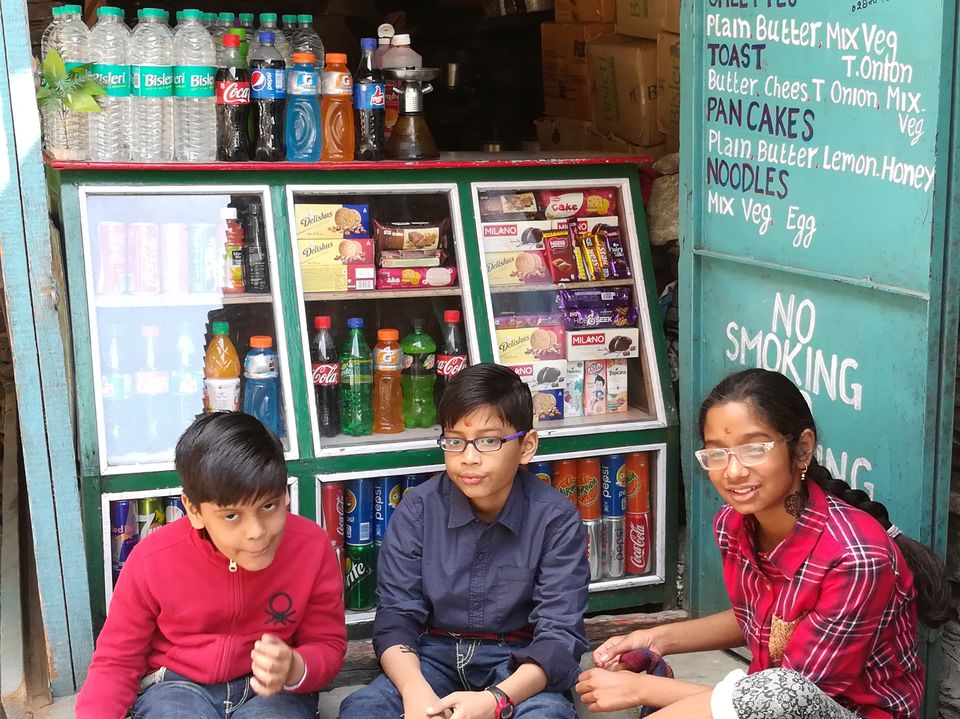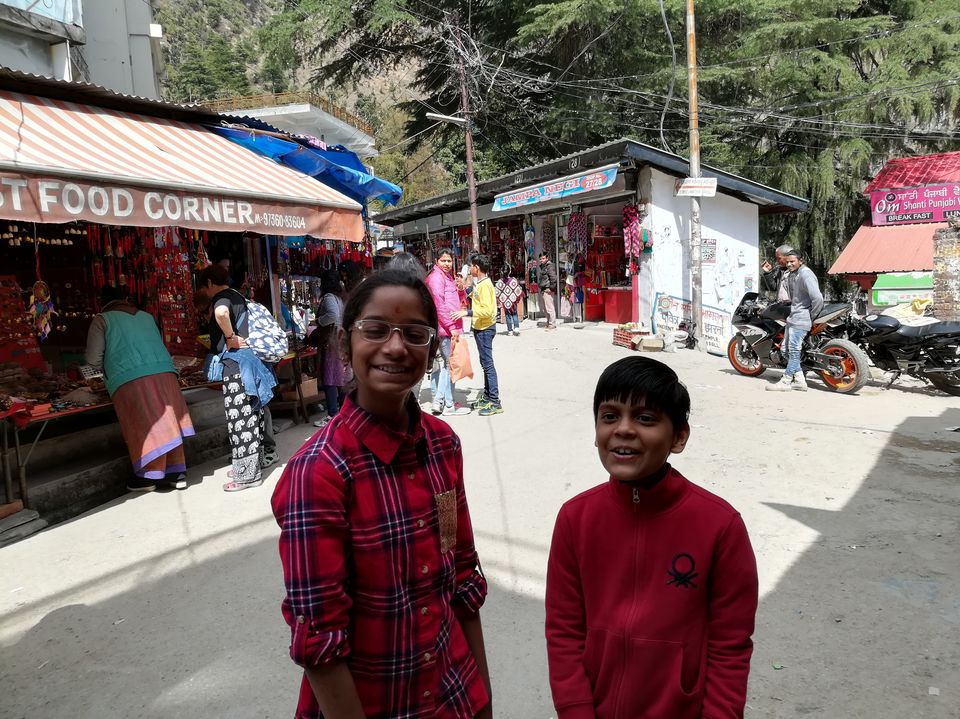 we came back from Bhagsu and checked out from hotel from mcleodganj and Loaded our luggage in our vehicle and started our journey towards pathankot and said bid adieu to Mcleodganj. It was very fulfilling experience. First in our itinerary was Gopalpur Zoo but it was closed on Monday so we went to Chamunda devi temple and then to Brijeshwari Devi temple.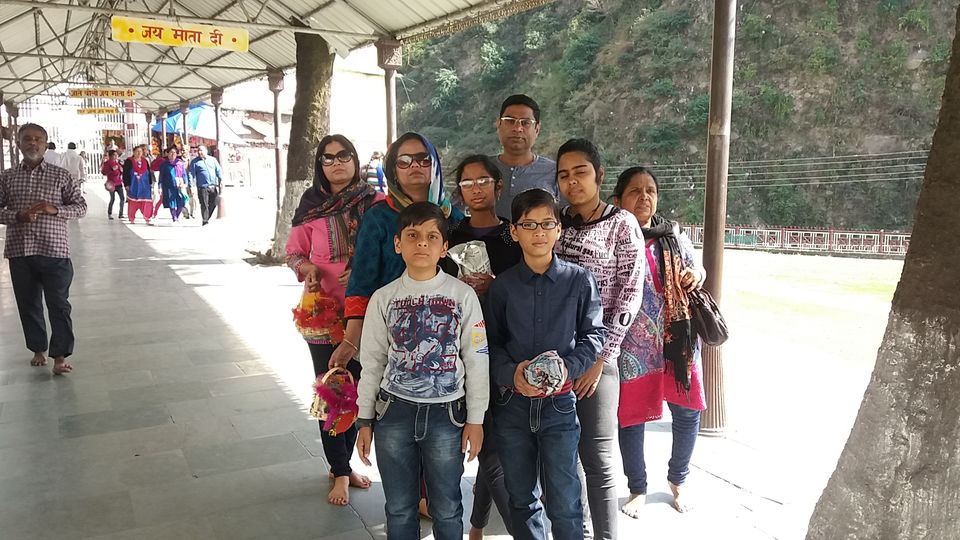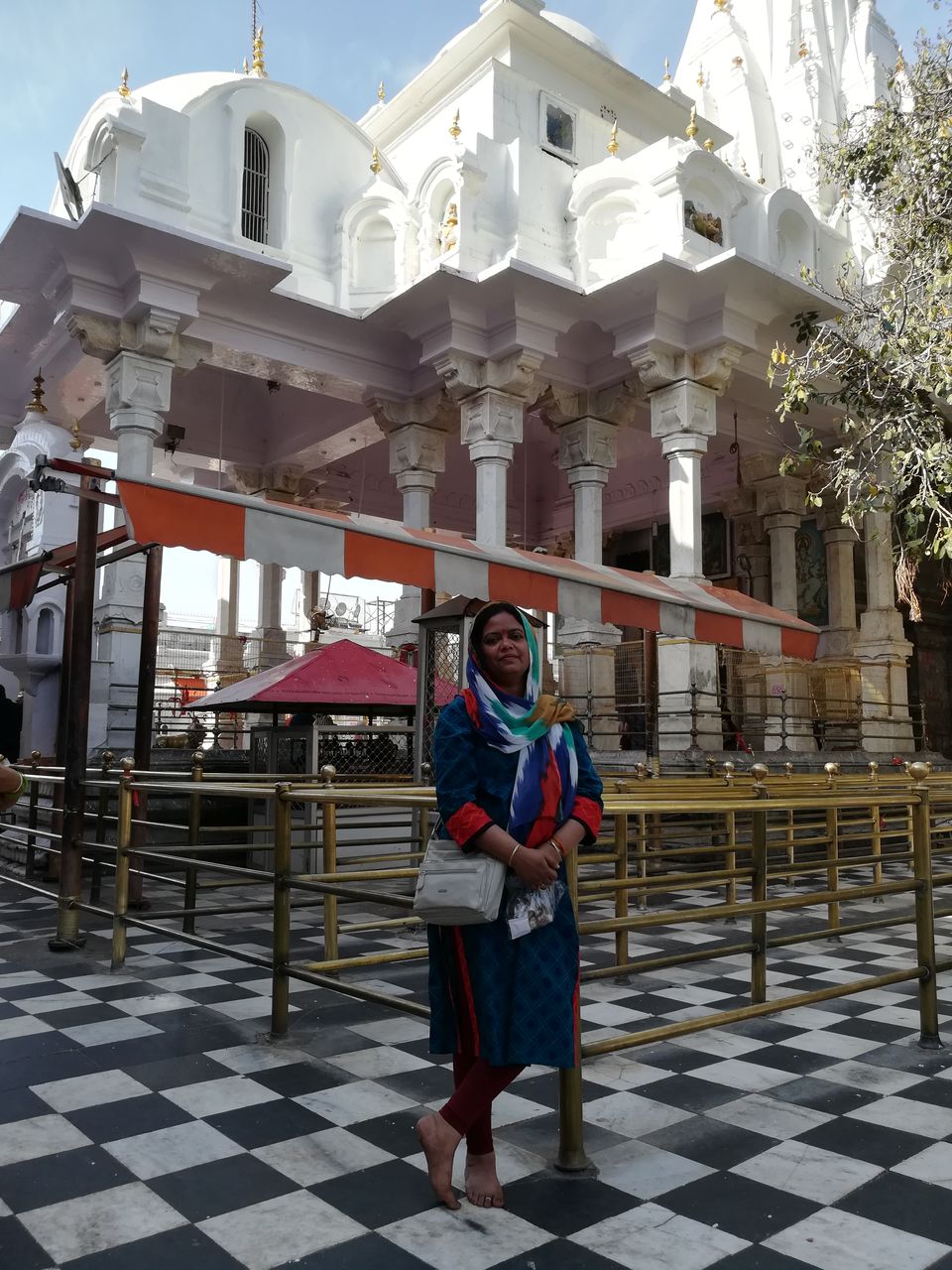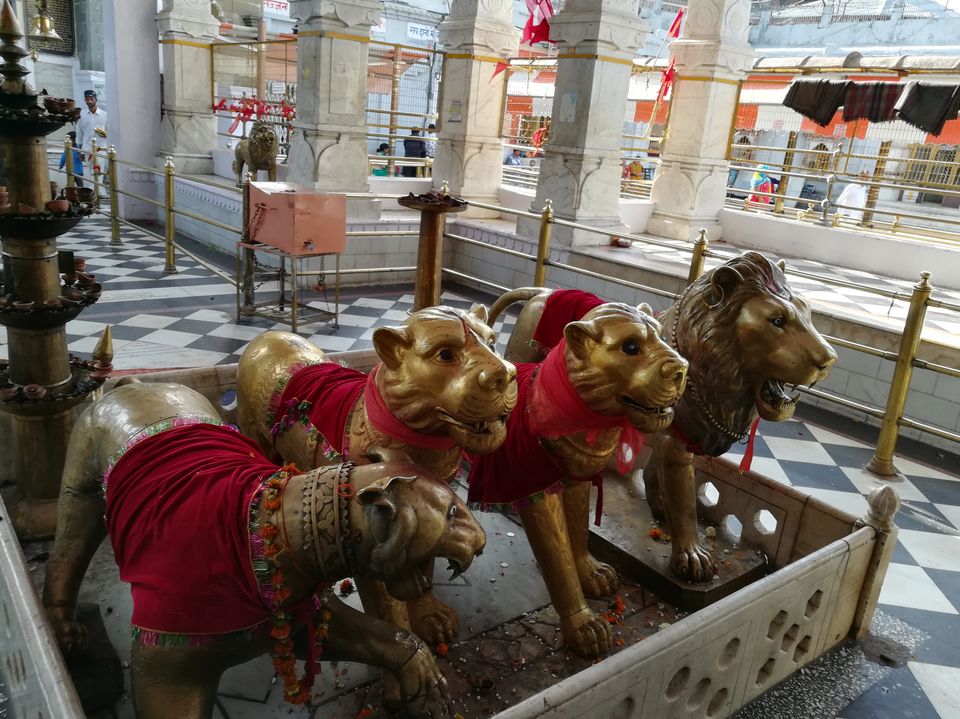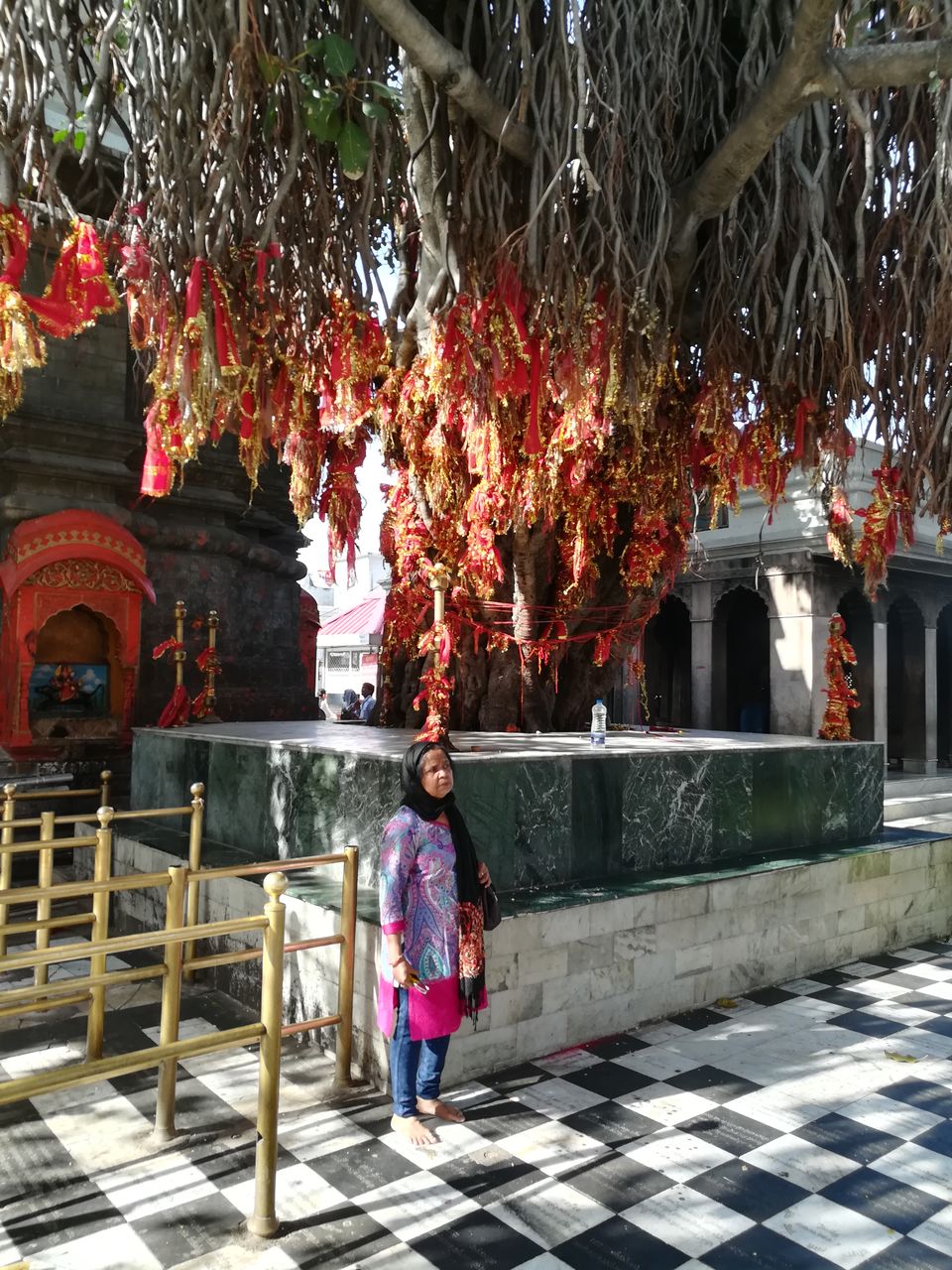 That was the end of the vacation and refreshing trip ,and this was really trip to remember and inspiration for next.
"A vacation is having nothing to do and all day to it in".