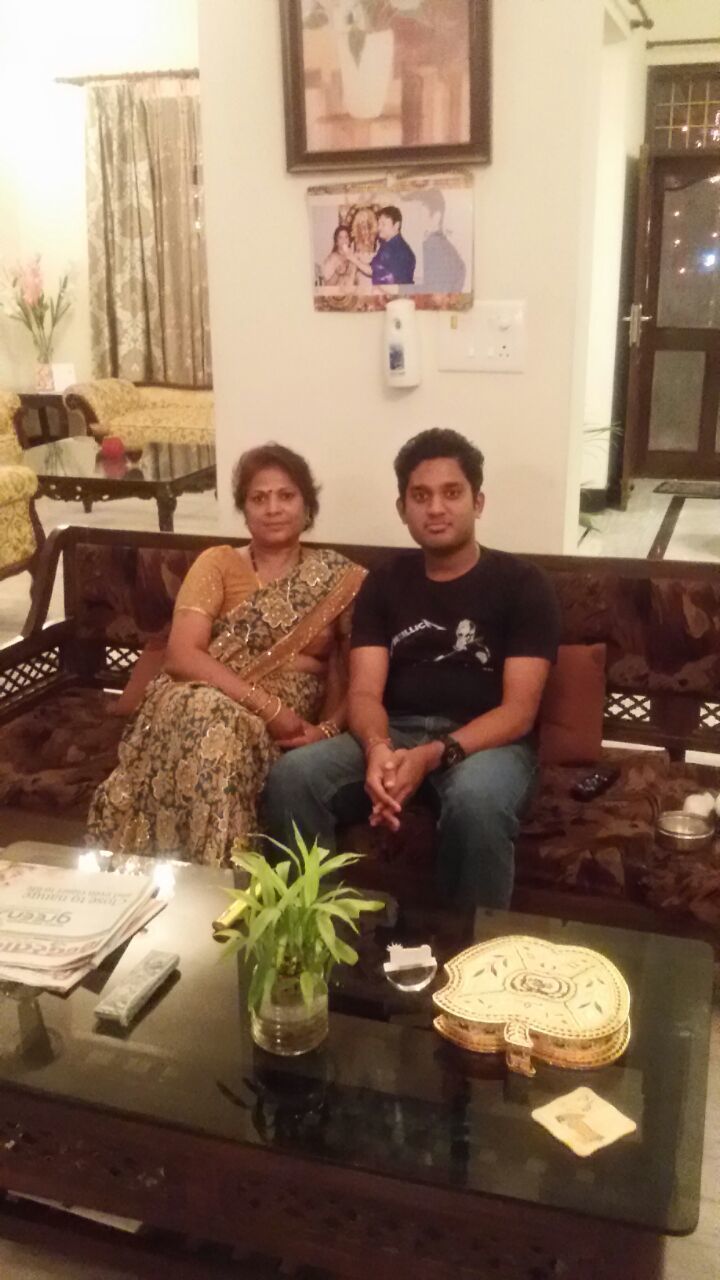 Well its so hard to leave home and settle in a place of which you are least aware.But my destiny has changed now and it has brought me to a place located in Maharashtra called Nashik. Nashik is the fourth largest city in the Maharashtra after Mumbai,Pune and Nagpur. Nashik is said to be the abode of Lord Rama during his 14 years in exile. It is located on the banks of the Godavri which originates in the south-west of the city at Trimbakeshwar.
So I came to this place in April 2014 and it was preety hot here at that time. Well my college started for MBA at that time,so I was one of the person who arrived in the college early.I visited various places in Nashik including Sula Vines,Trimbakeshwar Temple,Ajaneri Peak and the nearby attractive cities of Mumbai and Pune.So after spending almost five months in the city of Nashik,doing MBA there from Symbiosis Institute of Operations Management and meeting some new people there who speak a language(Marathi) which I can't understand,made me open to the Marathi culture.I learnt a lot of things while living with new friends which I made in college who were from different parts of India.So the feeling which I had when I just joined the college had completely changed over the past five months.
So it was 16th October 2014,the day my vacations after first semester were starting and I was preety much excited to go home.I went to Mumbai on 16th as my cousin lives there.My flight to Delhi was on 19th October.So I had full two days to enjoy in Mumbai.We went to Hard Rock Cafe,Andheri on 17th and had an awesome dinner on 18th night at a beautiful restro in Bandra which serves delicious sea food.The time I spent in Mumbai was just amazing.Then came the day when I had to board the plane to Delhi.Well I was just so excited.I reached the Chatrapati Shivaji Domestic Airport on time.My departure time was 11.30 am.Well the flight was awesome.When I entered the plane the air-hostess greeted me as I was the president of some country.The air hostess were very preety and the IndiGo flight took of at sharp 11.30 to my destination.I reached Delhi at 1.15 pm.As I stepped out of the airport,I sensed a feeling of my hometown.Well it was North India,where I lived over the past 23 years.The air was cooler as what I experienced in Mumbai which had a temperature of 23 degrees.The temperature in Delhi was around 15 degrees.
Well I had very little time to appreciate the weather of Delhi,as I had to travel further to Dehradun. Dehradun is my hometown and was my final destination.Well I directly went to the New Delhi Railway Station from where I had a catch a Chair Car to Dehradun.As I entered the station,there was a kind of chaos around the station.People were running here and there to catch their trains,some people were shouting ,some were enquiring about their train and some were just sitting idle waiting for their trains.Finally I got my train and occupied my seat.I got the last seat in the whole coach,but I was satisfied as I didn't want any disturbance as I was about to read my novel "Its not about the game" on the way to Dehradun.The feeling of homecoming was deeply penetrating my senses as I was nearing my hometown.Well the train journey was very interesting,there were a lot of vendors selling tea,chips and other food items on the train.I read the novel and listened to my favourite metal band "Lamb of God" on the way home.On the way I  was getting repetitive calls from my mother who was worried,as in where my train has reached.I assured her everytime that I will be reaching the station soon.
The moment finally came as I reached Dehradun Railway Station at 11 pm.As I stepped out of the train I could see my mother standing on the platform looking here and there for me.I just made my way towards my mother and hugged her tightly as it was complete five months when I left the home.My mother smiled and was very happy to see me.She was about to cry a little,but I controlled her feelings and smiled with her.We reached home and my mother served hot chicken to me, which she had prepared specially for her son.It was delicious.
I stayed in Dehradun for around eight days.It was a very small period of time,but I visited all my friends and relatives in that period.I spent quality time with my mom and dad.I remembered the old times when we all used to sit together and enjoy.The whole week was special for me.I celebrated Diwali at my home.I enjoyed a lot with my family on the auspicious occasion of Diwali.The time spent at home was truly unforgettable.Well,today it is 26th of October and I am boarding the plane back to Mumbai.Now time has come........