Me along my friends took a local bus from Dehradun to Mussoorie. I was quite late to take the tickets hence had to go through a standing journey. Eventually was pretty excited for the bus ride but as we started the journey I understood it was hell of a curvy rides. Guys never go in a standing bus 😑, the head spin and giddiness can't be describable. Anyways leaving this part we reached evening time and the weather was quite chilly. We were tired and didn't had lunch hence first place as soon as we got down from bus was a hotel.
After having a scrumptious meal we started a search for a hotel for stay, a lot of people hang around asking for accommodation so we booked a hotel room with there help on a reasonable price.
Once freshened up we headed to explore the place as it was late evening so couldn't plan for any visit to places.
Strolling around the centre city we saw many shops, restaurants, souvenirs shop, pub, temples.
The weather became cold towards end of the day and it was damn cold almost 10 deg.
After walking 2 km stretch we stopped by a location to view the city lights of dehradun lighted up at its best. Whoever is here must view this, enjoying this view we had light dinner along the streets (Maggie and momos at its best).
Restaurants are always full so better be early if you want a good dinner meal.
After this view, we walked for long enjoying the weather, played some games setted up on the streets and headed to our room for good sleep.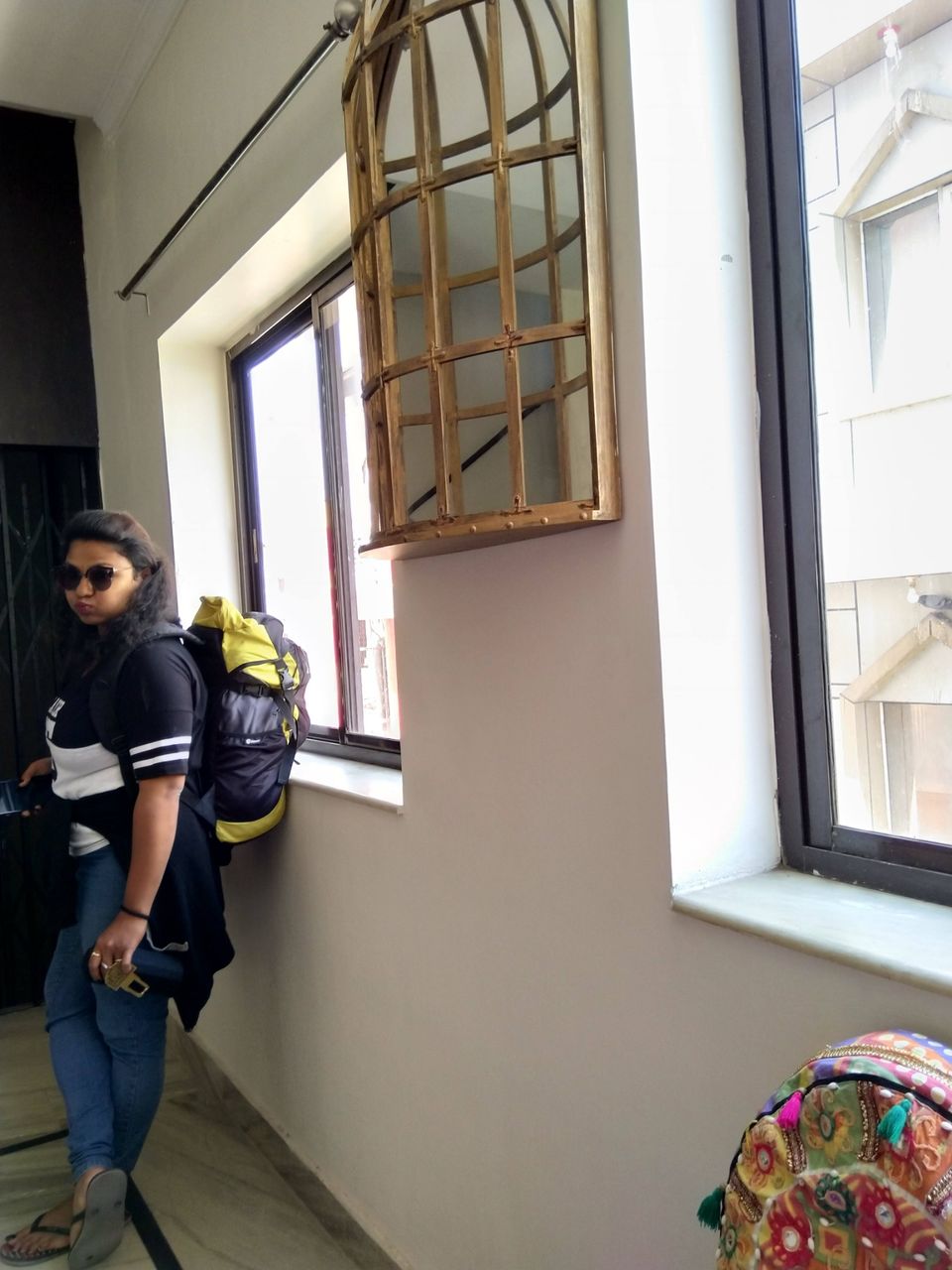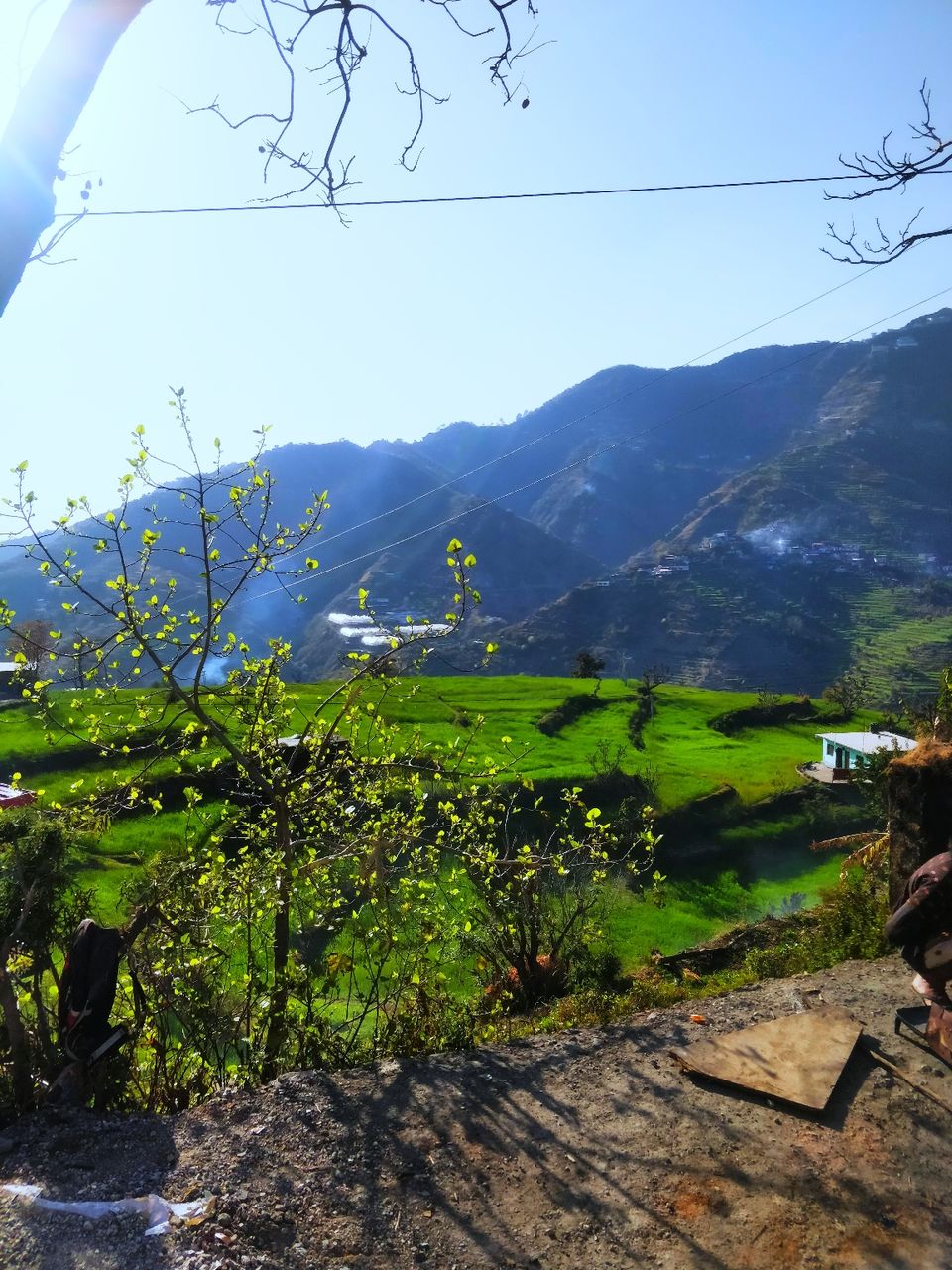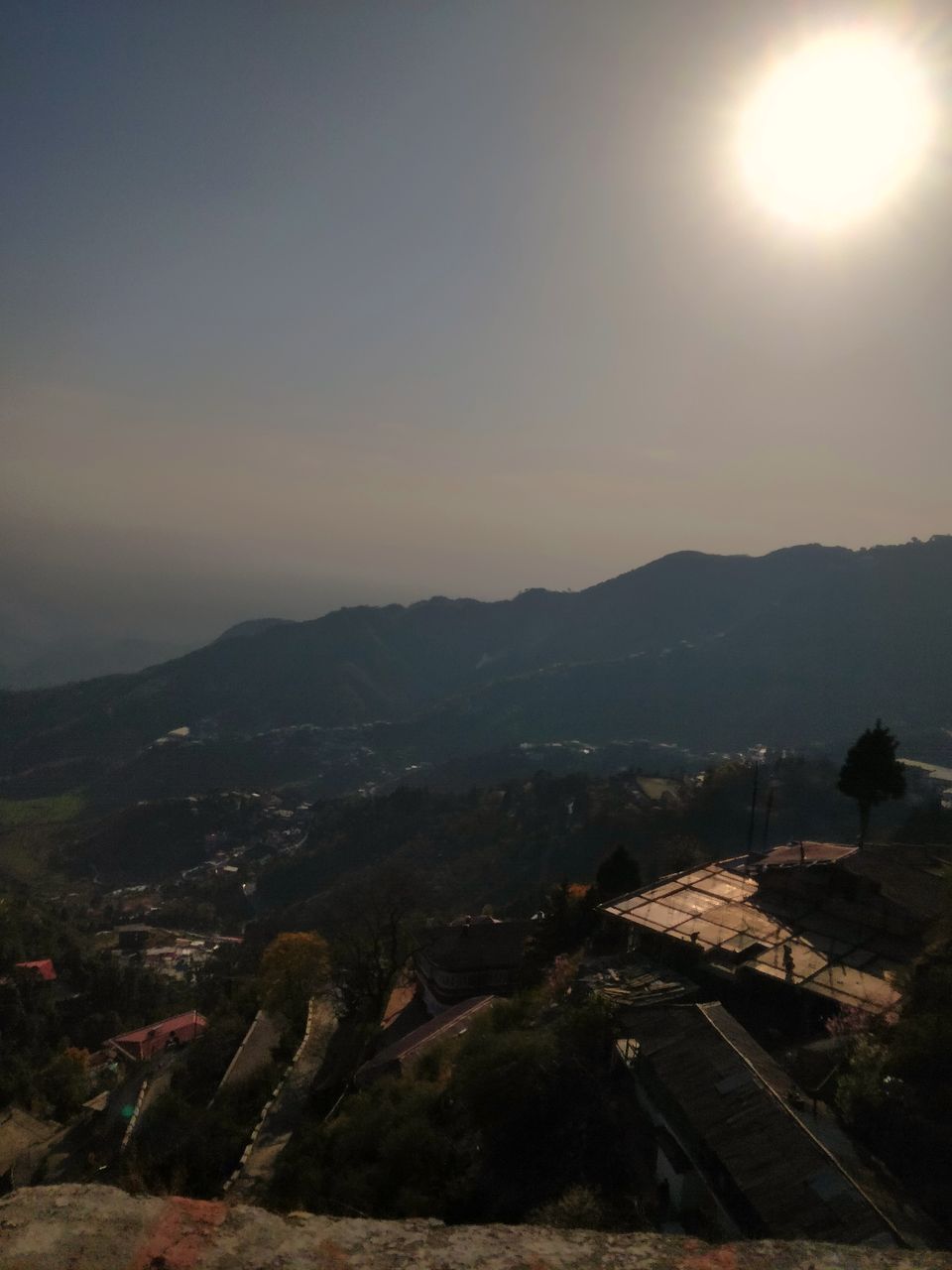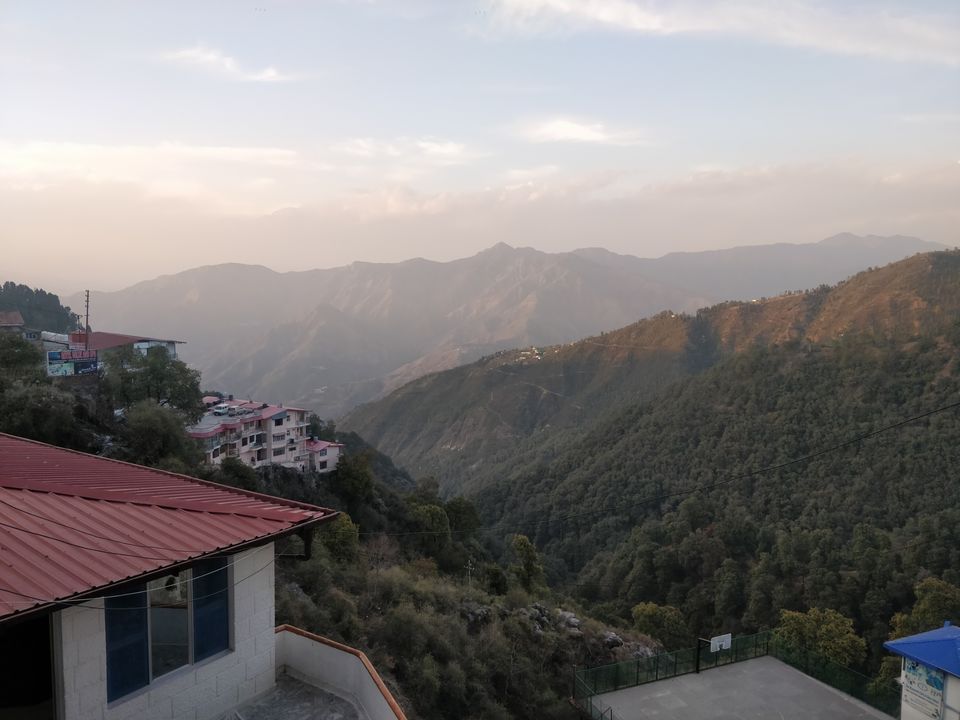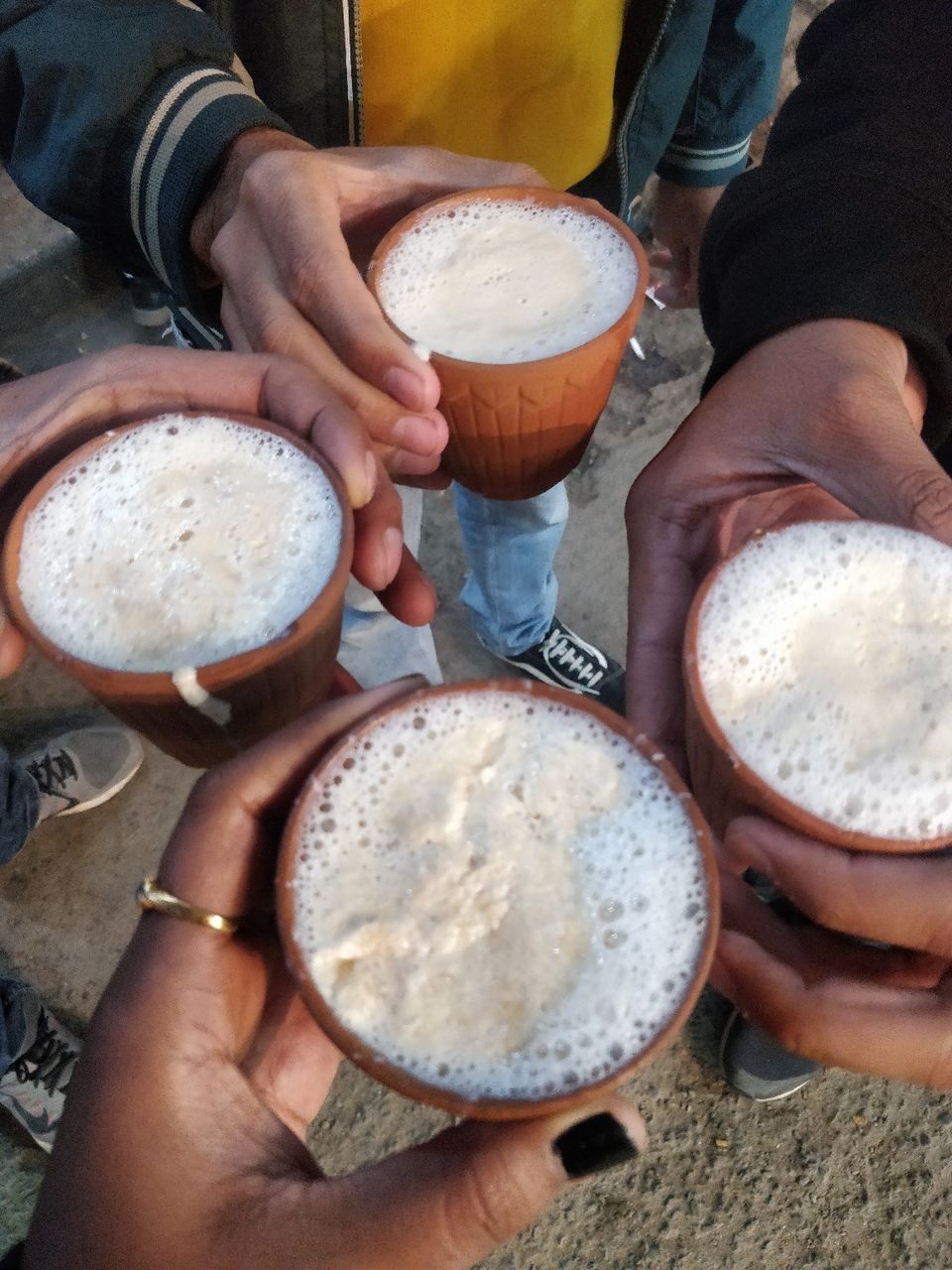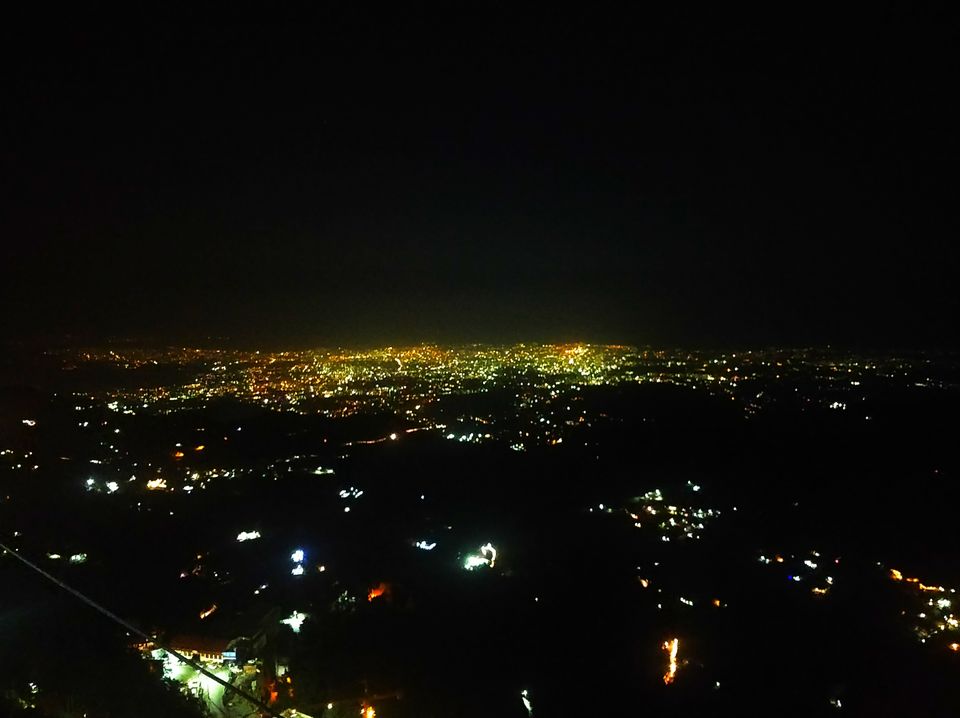 After a good sleep, we started off our day 2 early morning to reach St. George everest. Me being a Bangalorean couldn't kick start the day without a cup of hot coffee and my Baroda friends started they day with Chai.
We rented two mopeds and started our journey towards St.George peak.
After 2 hr journey in bike (roads are good and has good beautiful view of snow capped mountains) and 20 mins of walk we reached the peak and the view was just awestruck. Beautiful view of mountains, greenery, snow capped mountains just amazed me.
After spending good amount of time here, we had a quick breakfast at this place and headed to our next location. We hadn't planned anything in prior it was all on the spot decision.
Since we had rented mopeds planned to Dhanolti a 2 hr journey from Mussoorie quite unexplored place. The roads to Dhanolti is amazing, long curvy roads crossing mountains.
We stopped by in between to enjoy snack and take a break, the view is must watch view.
Once we reached dhanolti we headed to Eco Park, small trek through park one get to see the view of Dhanualti, it was cold day so the weather was favorable and we enjoyed in the park watching the view.
After couple of photography session we headed back as it was late evening. Again ride back to mussoorie in the cold weather was amazing journey.
We reached mussoorie late evening, again went on walk to enjoy the weather and had dinner at a restaurant, enjoyed malai doodh and headed to rooms for rest and next day leaving from Mussoorie to next destination.