"Be quick!". I told my girl and ran towards the railway station. It was a late night journey from New Delhi and as always she is very fond of rail trips.
"Don't worry. We wont be late", she said. But as a guy i need to be punctual. LOL.
So we boarded our train at 10.30 PM and vroom the trip started.
We reached Jodhpur at around 12 PM next day. Thanks to Indian railways and their timings. However, as bookings were already done by me and the homestay was not far, it did not make much of a hassle. We reached our homestay in 15 minutes and voila... it was as cozy as home. The best part was that it was right below the famous Mehrangarh Fort. The hosts were nice and there were people from different cultures and countries to share their experience. We did not want to waste any time so ordered lunch soon and it was one of the finest lunch ever far from home.
Soon we got ready and started our walk towards Mehrangarh Fort. Took an auto from there, and started exploring.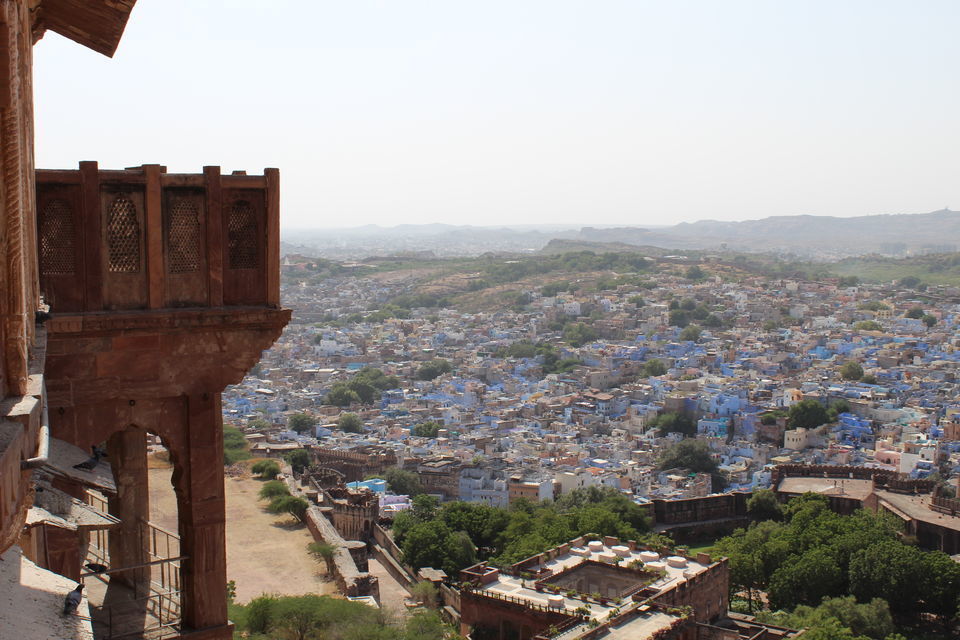 After some exploration, it was time to head towards next stop. The UMAID BHAWAN PALACE. And yes , it was a royal palace. The museum was one of the finest showing artifacts ranging from walls, paintings, furniture and cars too.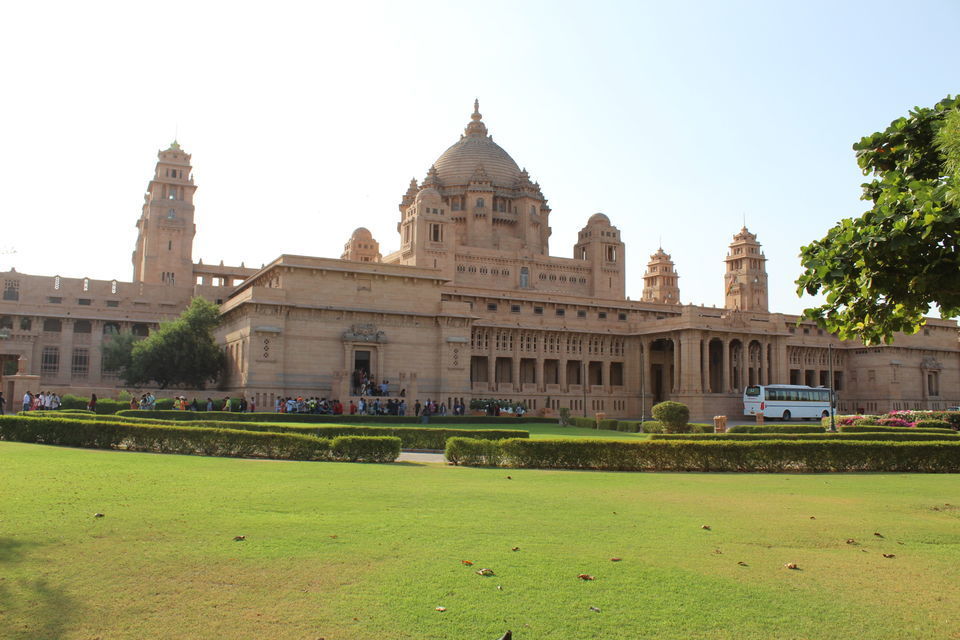 It was 5 pm and next stop was the local market. Had some MIRCHI VADA, lassi and the famous GHEVAR. The homestay was on a walking distance from the market.
Night added some more beauty to the fort. Was it a dream or was it the affect of my beer :)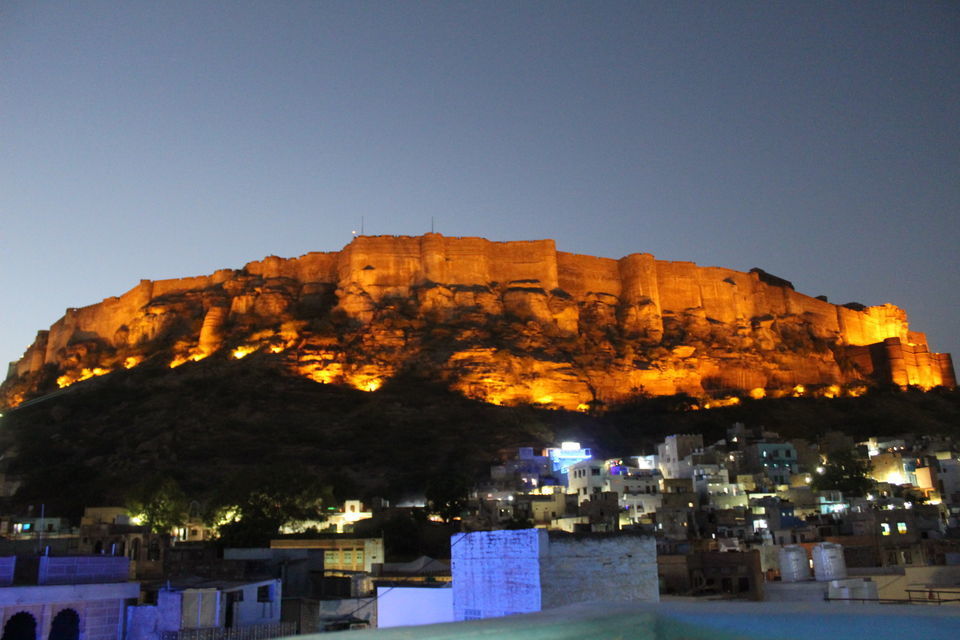 The day started early as we need to catch a bus at 6 AM. Got in the bus and started the journey towards Jaisalmer. Reached there around 12:30 PM. The hotel owner sent his vehicle to pick us up. Got refreshed and had lunch. Discussed about camping in the THAR desert. And at 3 PM, started our journey with a south korean family towards SAM DUNES. Reached the drop location in an hour and from there continued the journey on camels.
We reached the destination in one hour and the camp site was right next to SAM DUNES. and it was pure RAW. Our guide made food for us which included chicken and that too in a middle of a desert. The sky was as clear as water. It was an amazing feeling.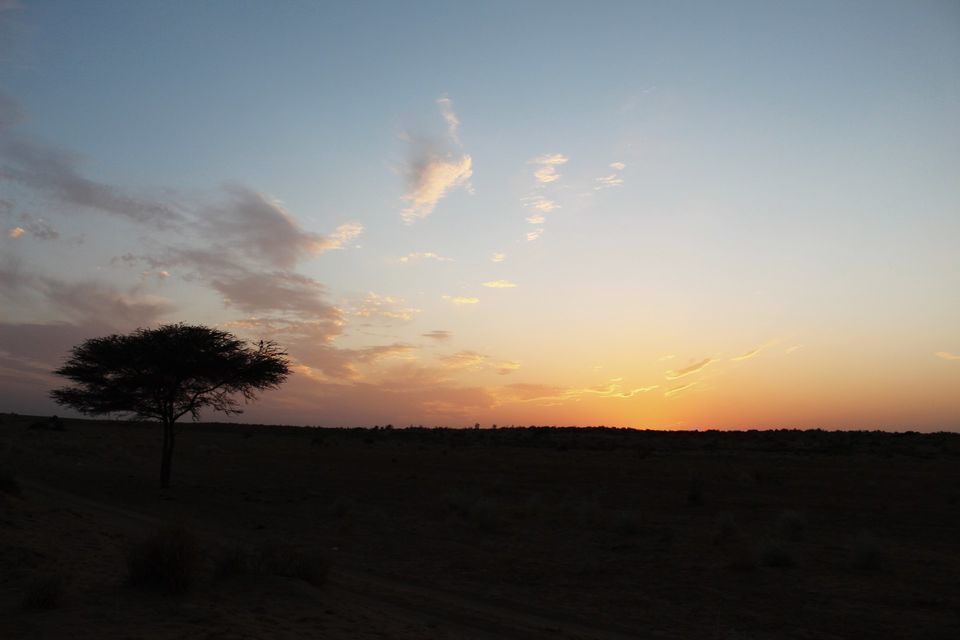 Next day woke up early, as needed to catch up the train from Jodhpur. But still got time to get some early morning shots.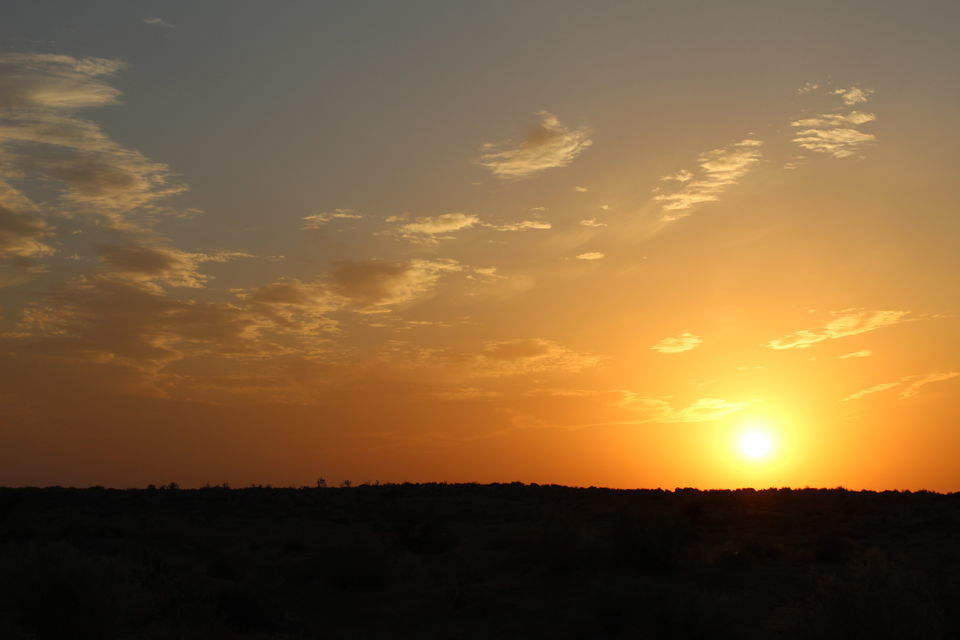 Headed back to hotel, packed our things, took our bus to Jodhpur and catched our train to Delhi Hoping to visit the royal state again.