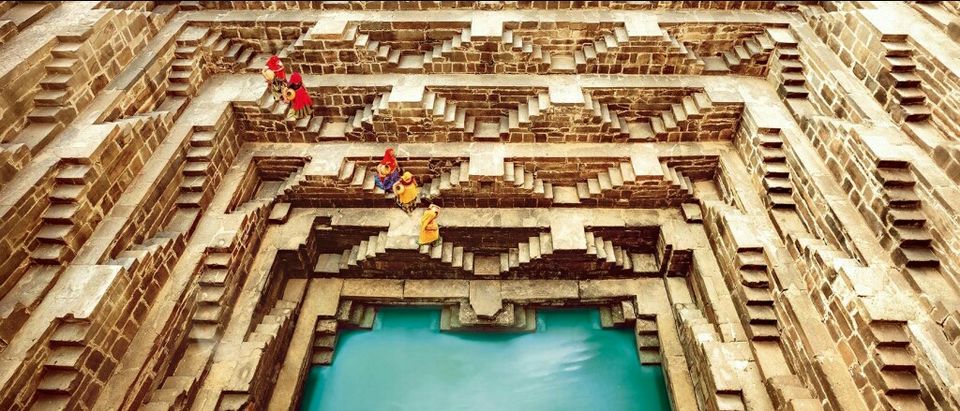 And finally I was witnessing the deepest step well (3500 steps moving down 20 meters down that's 13 stories) in the world, Chand Baori (Moon Well). We were apprehensive during our trip to Jaipur whether we'll be able to take some time to visit this strange little town of Abhaneri or not. Luckily we made it! :)
Abhaneri (Abha Nagri) is few miles (60 miles) away from Jaipur. Abhaneri is located on NH-11 or the Jaipur-Agra road. Driving is pleasant because condition of roads is good.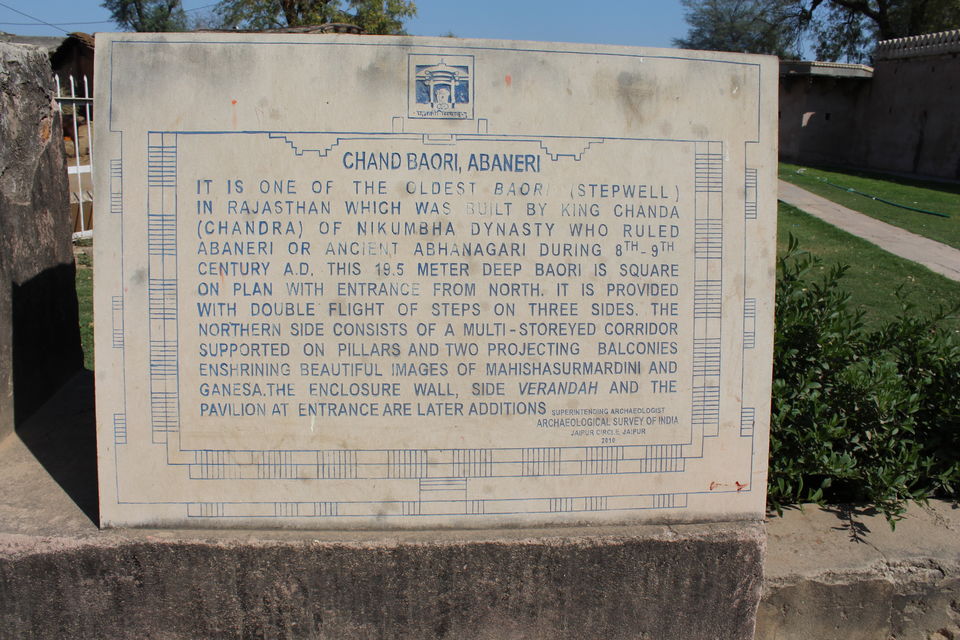 It is said that King Chanda of the Nikumbha dynasty built this step-well between 8th and 9th centuries to answer the problem of water shortage in the parched land of Abhaneri.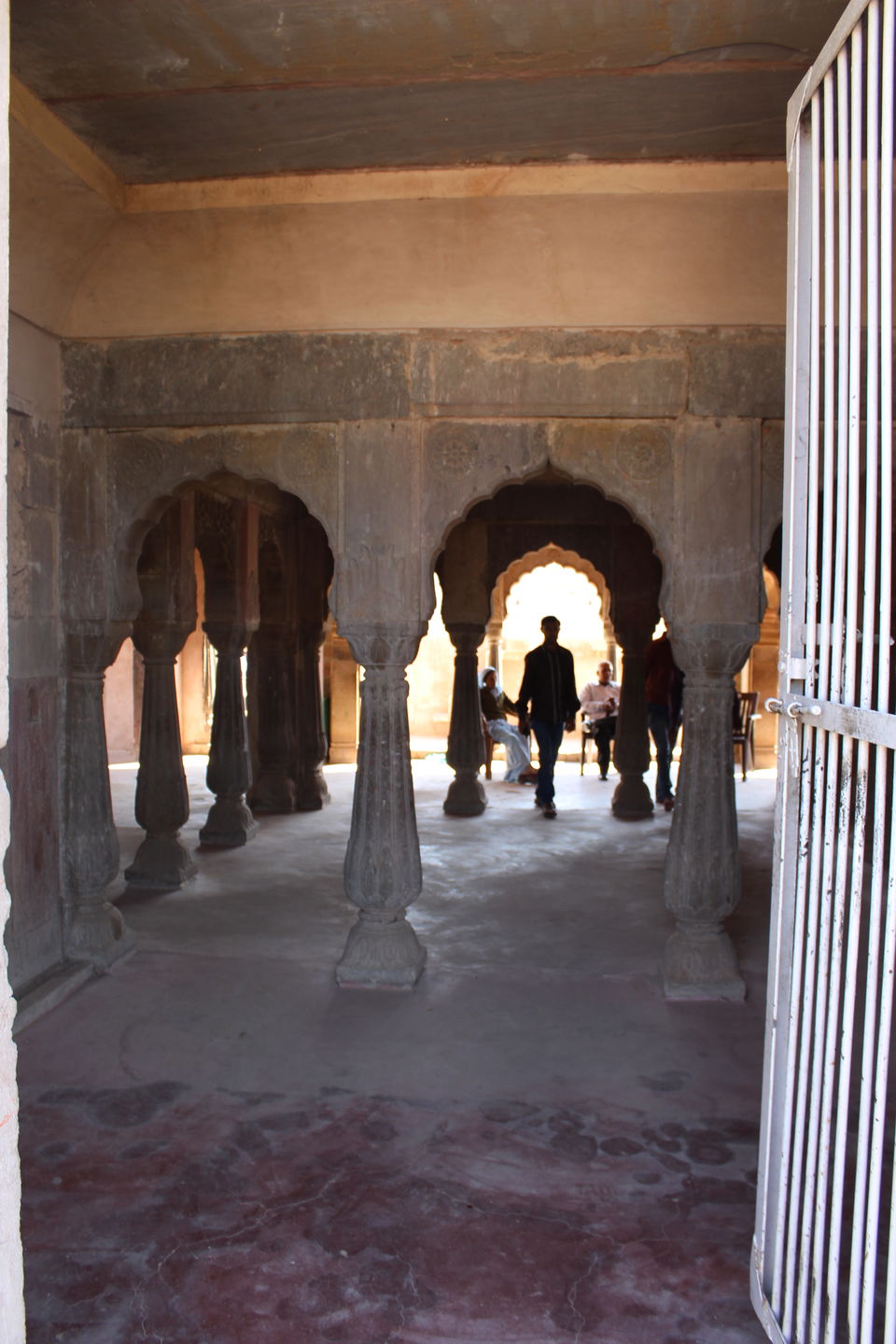 It had an unusual and strange atmosphere with hostile and echoing sound of pigeons, creepy air and honey bees buzzing all around the place. Moving further brilliant maze welcomed us!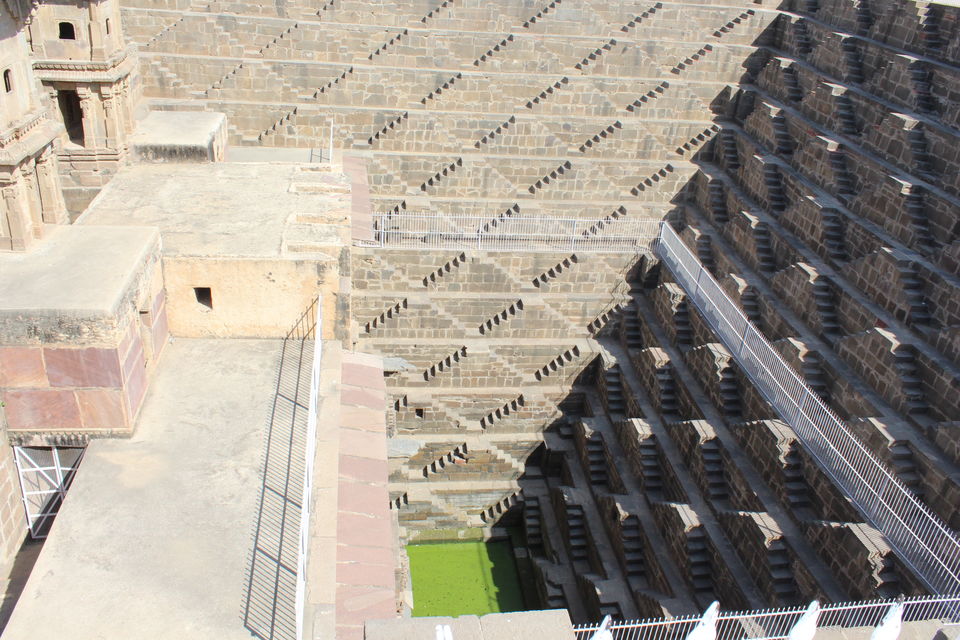 This square-shaped step well is surrounded by steps on three sides and a fort on the fourth side with successive rooms, corridors, stage for performances and balconies. Looking deep into the well you would wonder how the artisans of that era dug 100 feet below the ground and created this mystic architectural marvel. It seems to be implausible and mind-boggling even for architectures and engineers of modern times. The accuracy in numbers and imbricates is a typical instance of the prowess of Indian artisans of those times.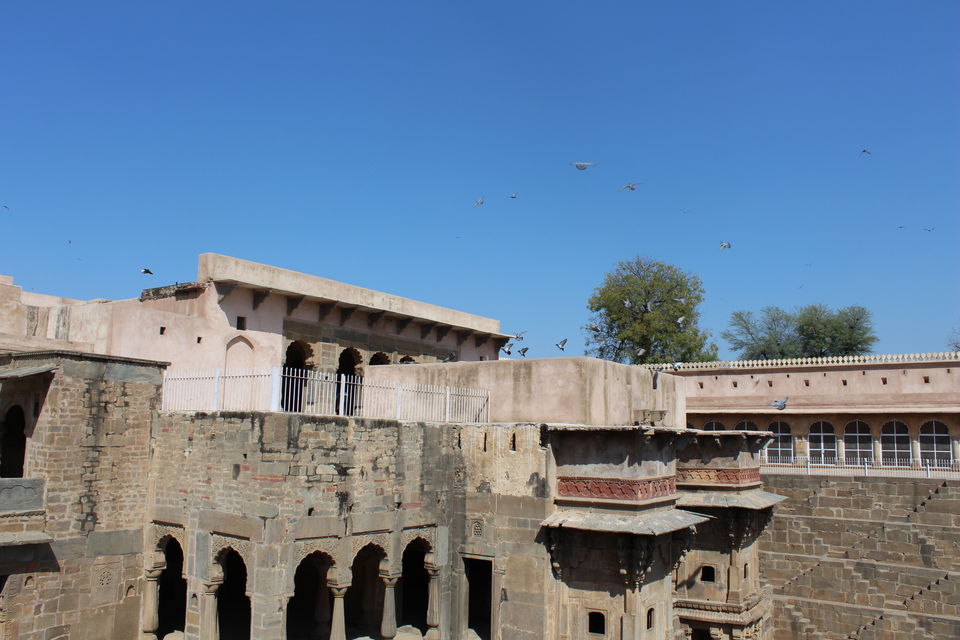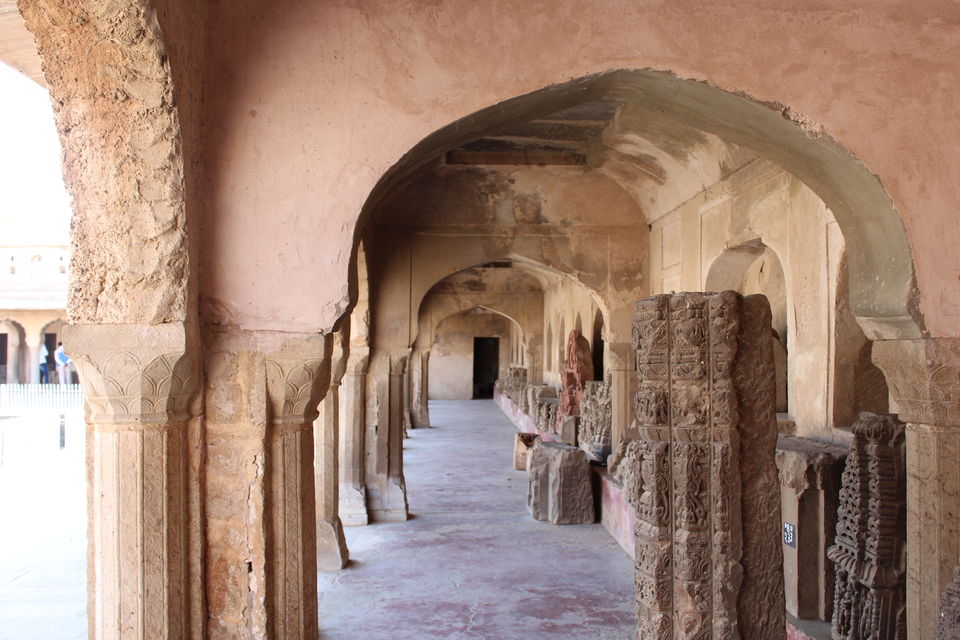 Rooms and balconies are brimming with beautiful ancient sculptures.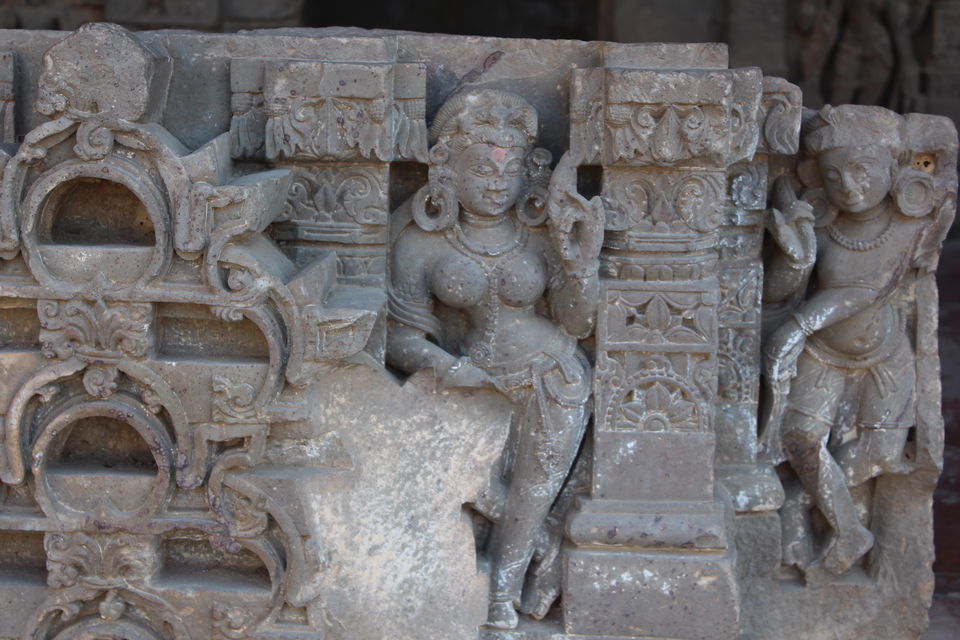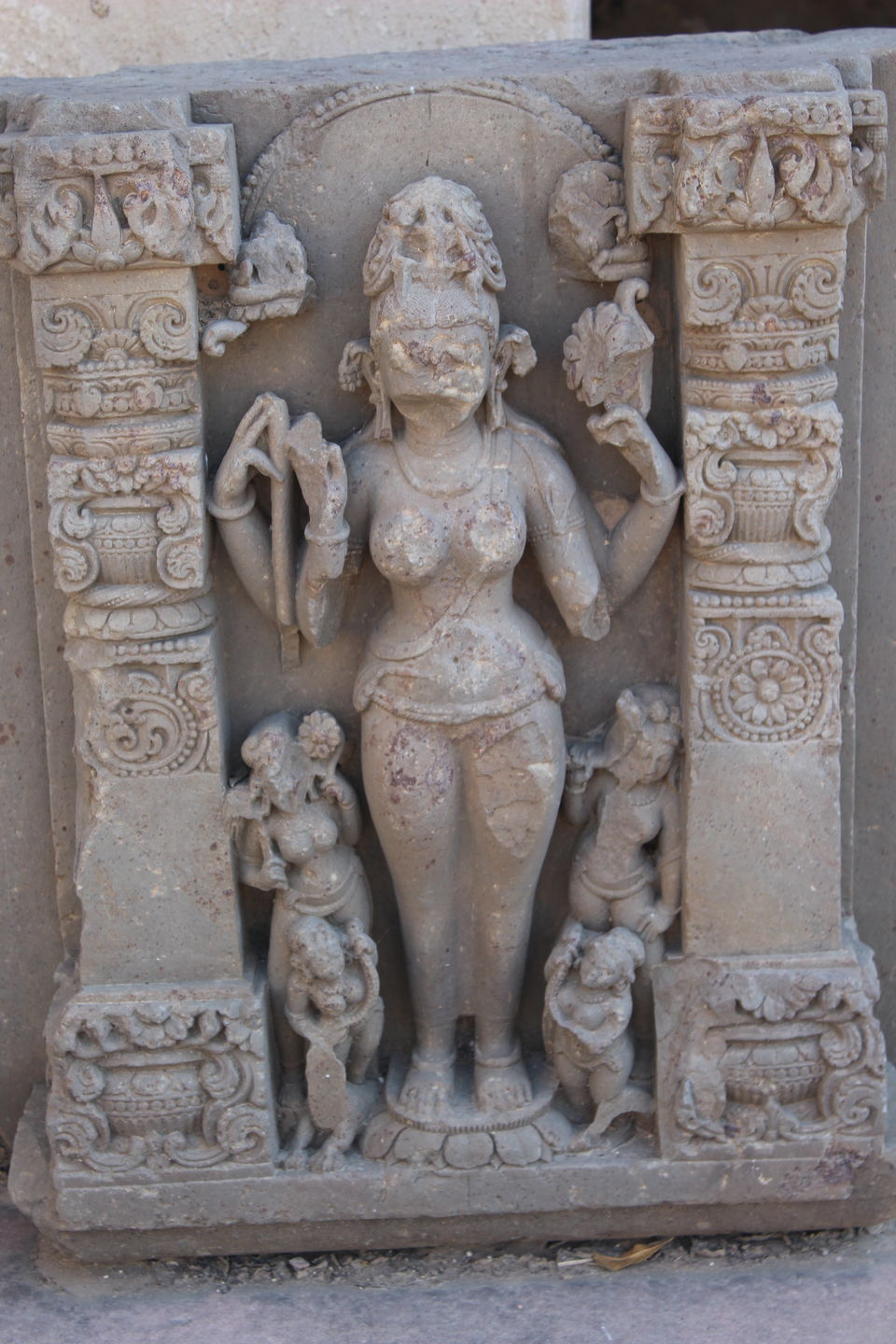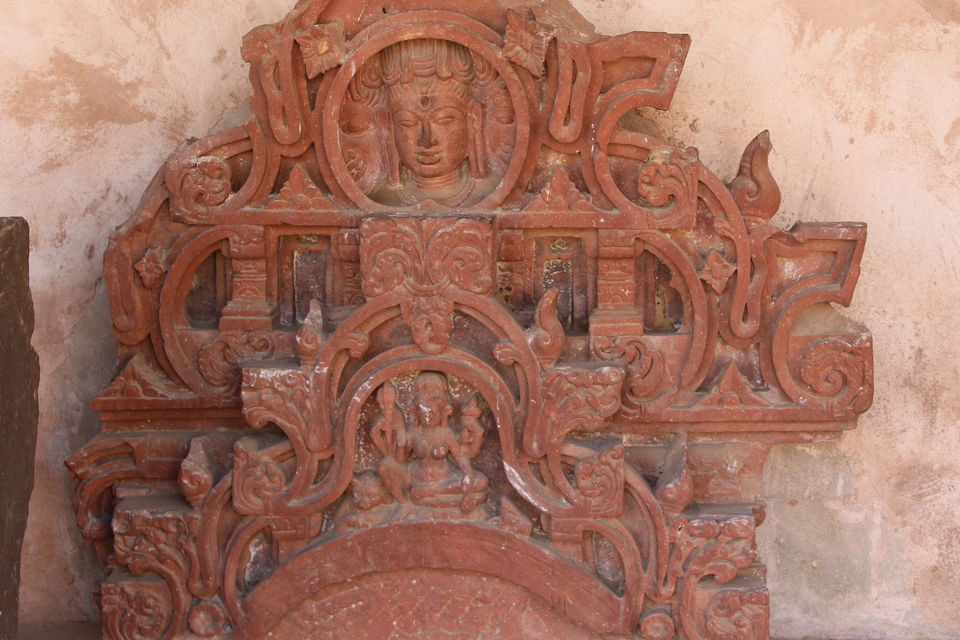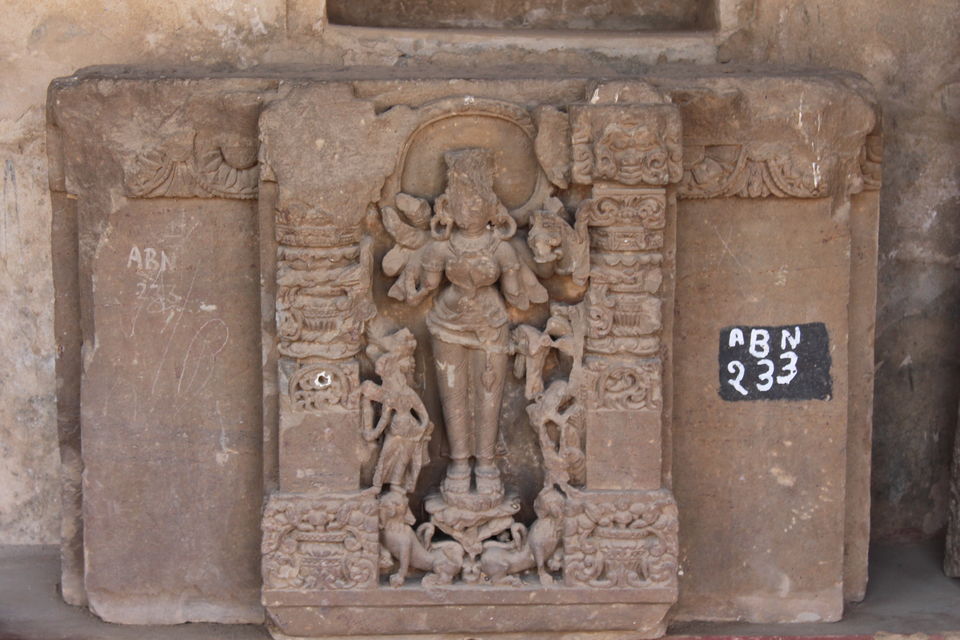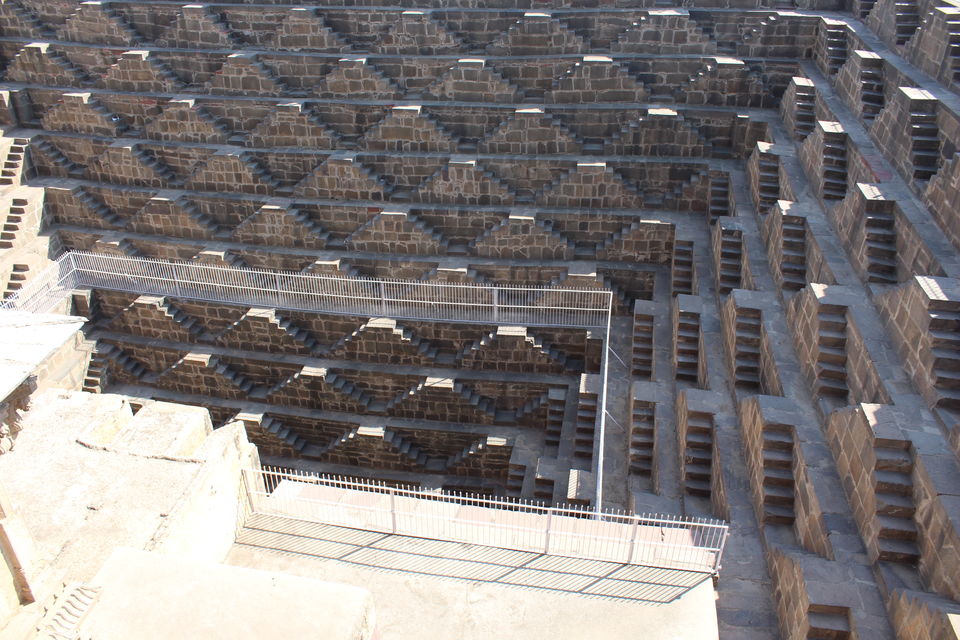 No matter how and from which angle you look at it, It truly is an architectural marvel, and a place of great allure and wonder.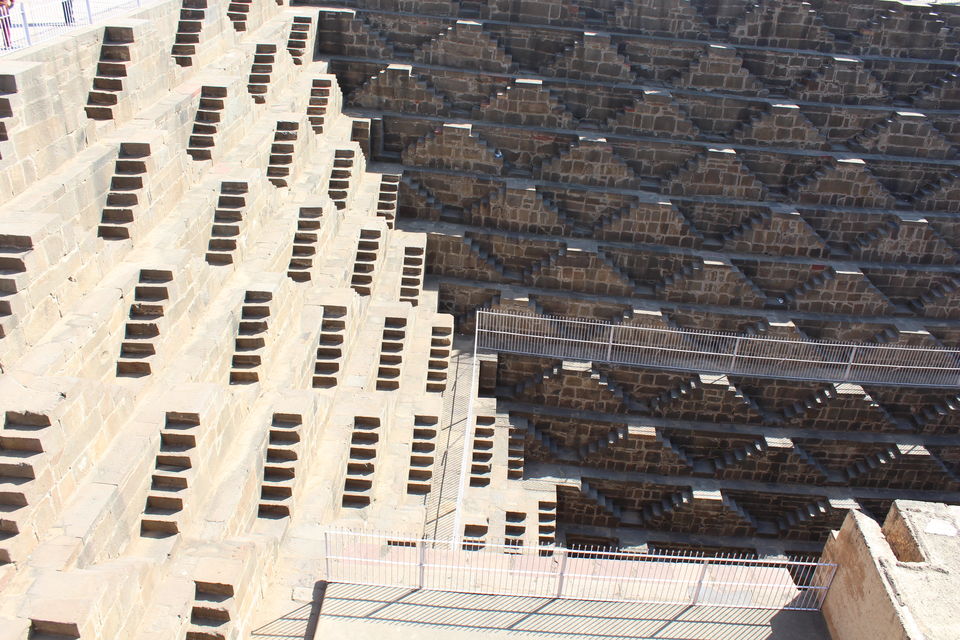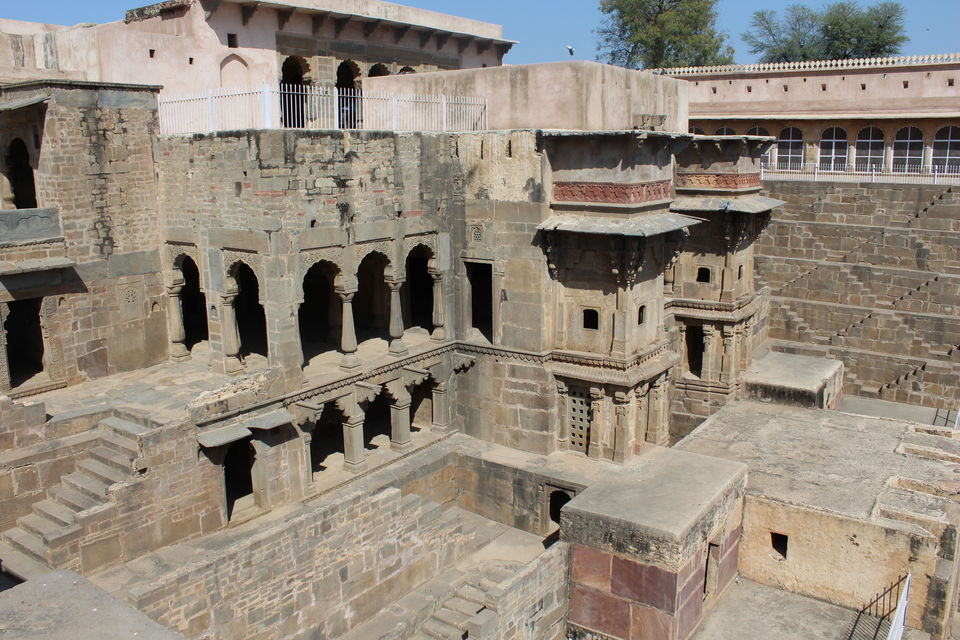 I wanted to step inside the baori but the person in charge informed that it's not allowed to go down because of few incidents in the past and thus, fencing has been done to stop people from venturing inside. A shade of bright green color of water (because of algae growth) in Chand baori was bestowing intense hues to the ancient murky steps.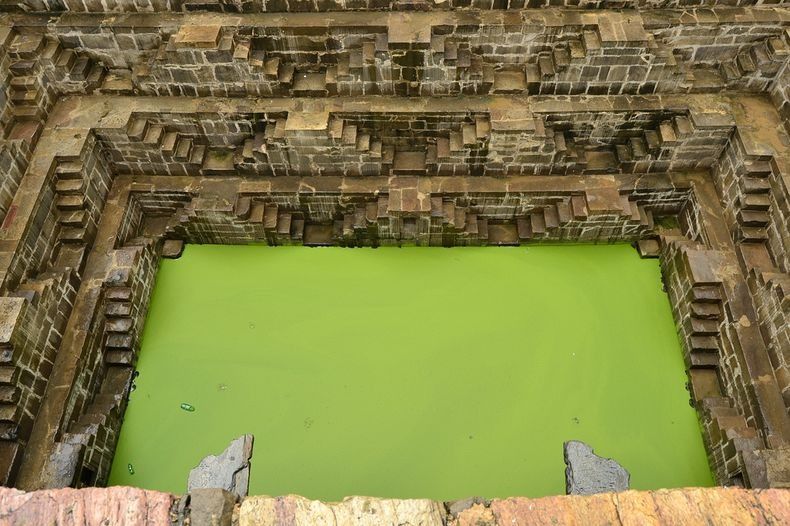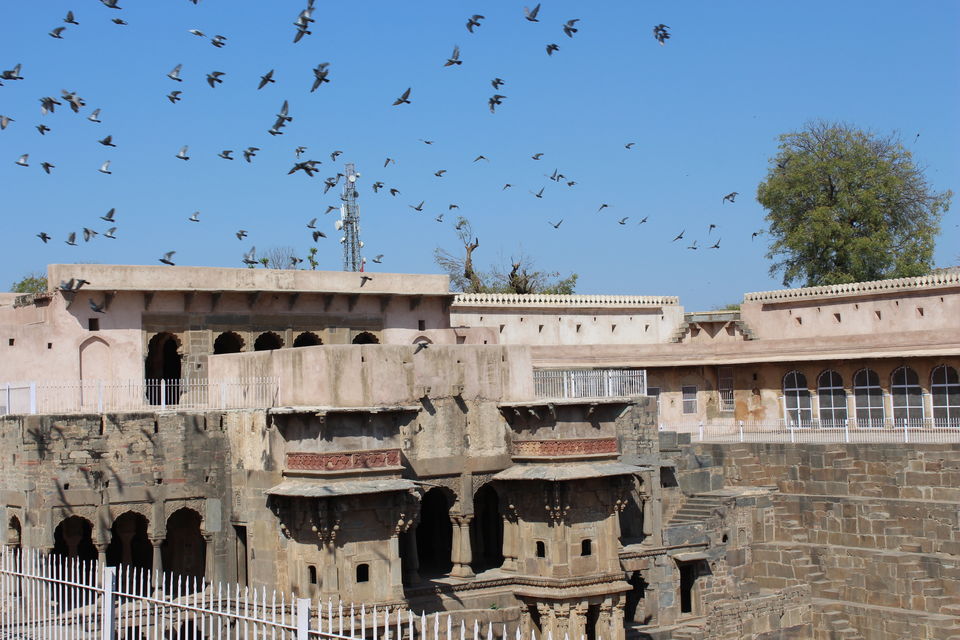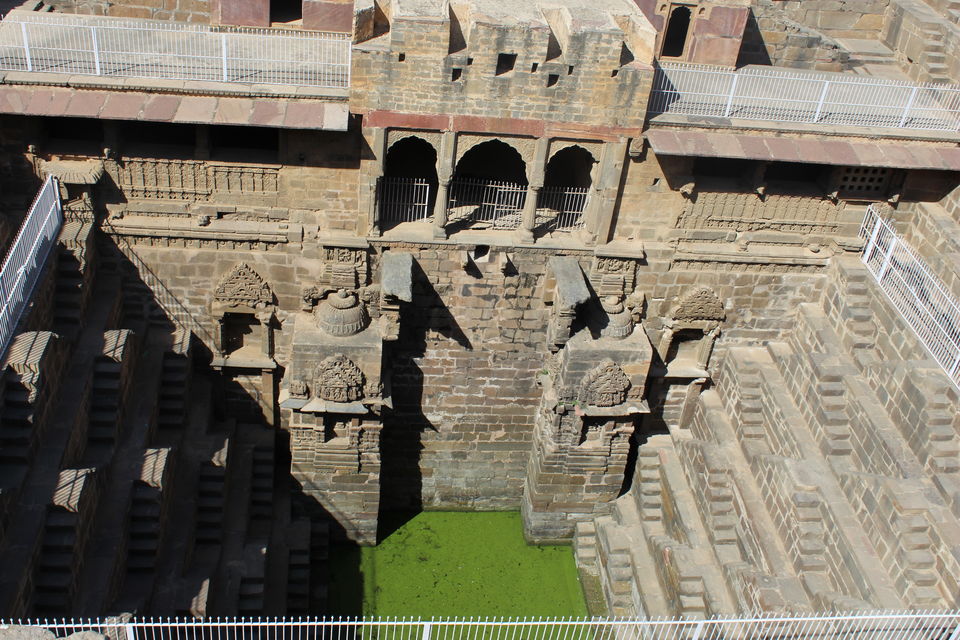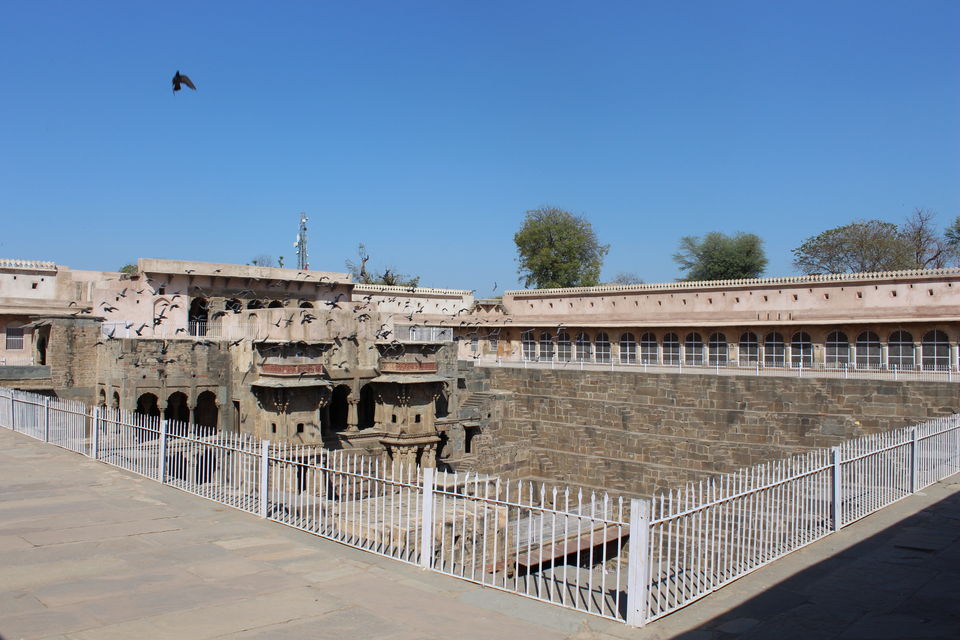 Chand baori is situated near the temple of ' Harshat Mata Goddess' who's the goddess of joy, happiness and brightness whom Chand Baori is dedicated.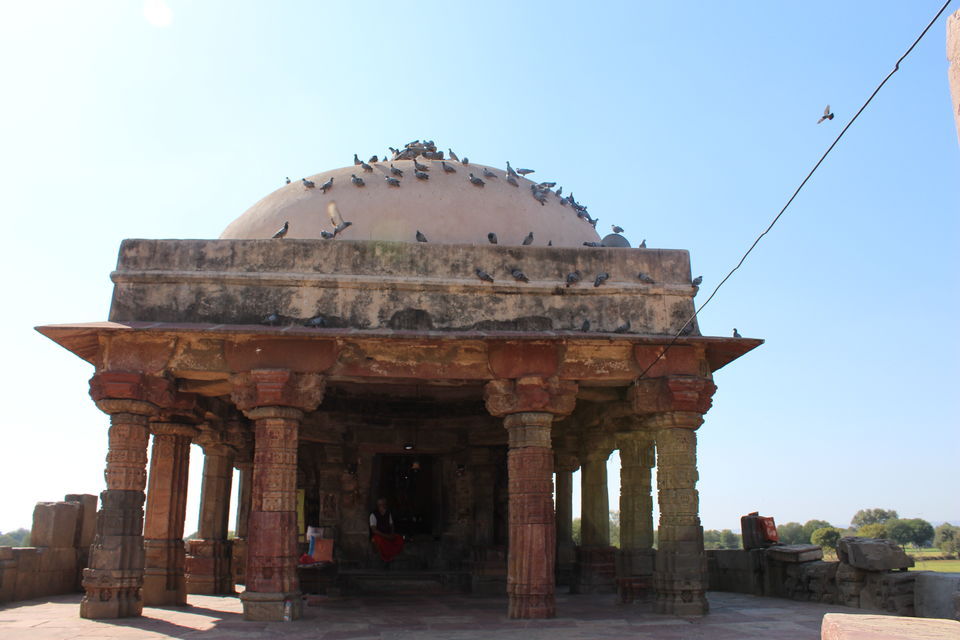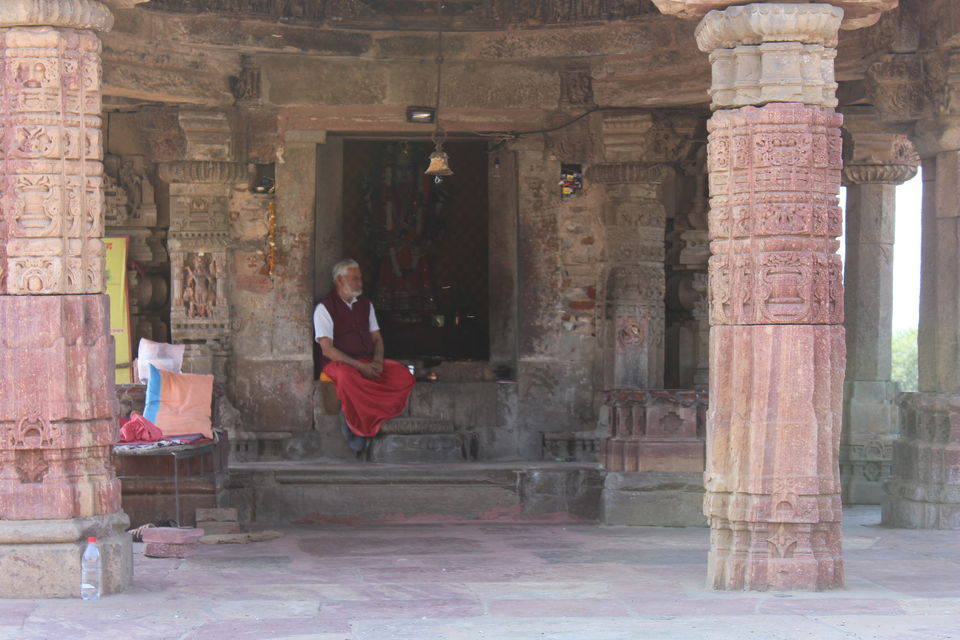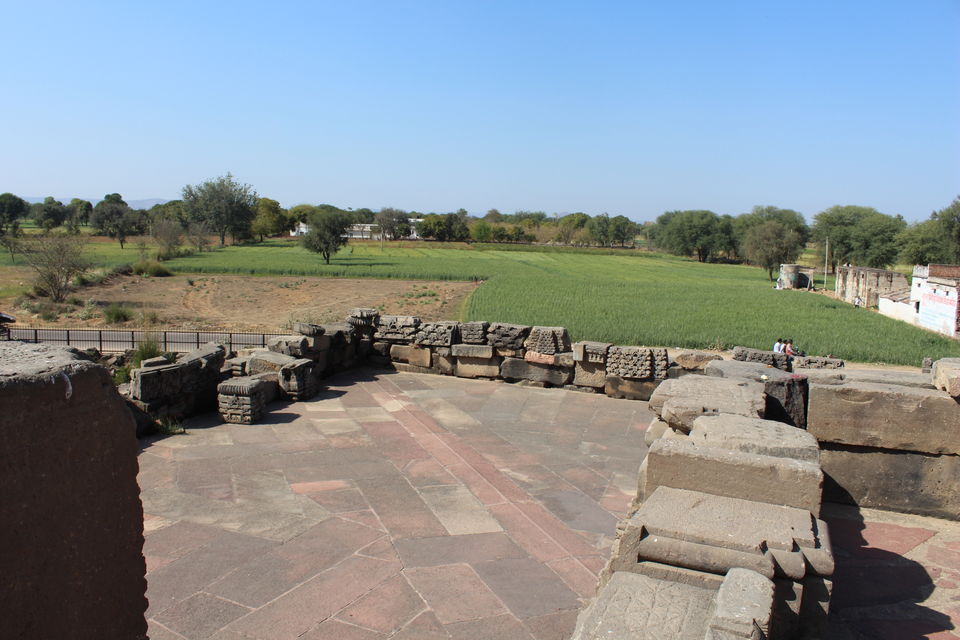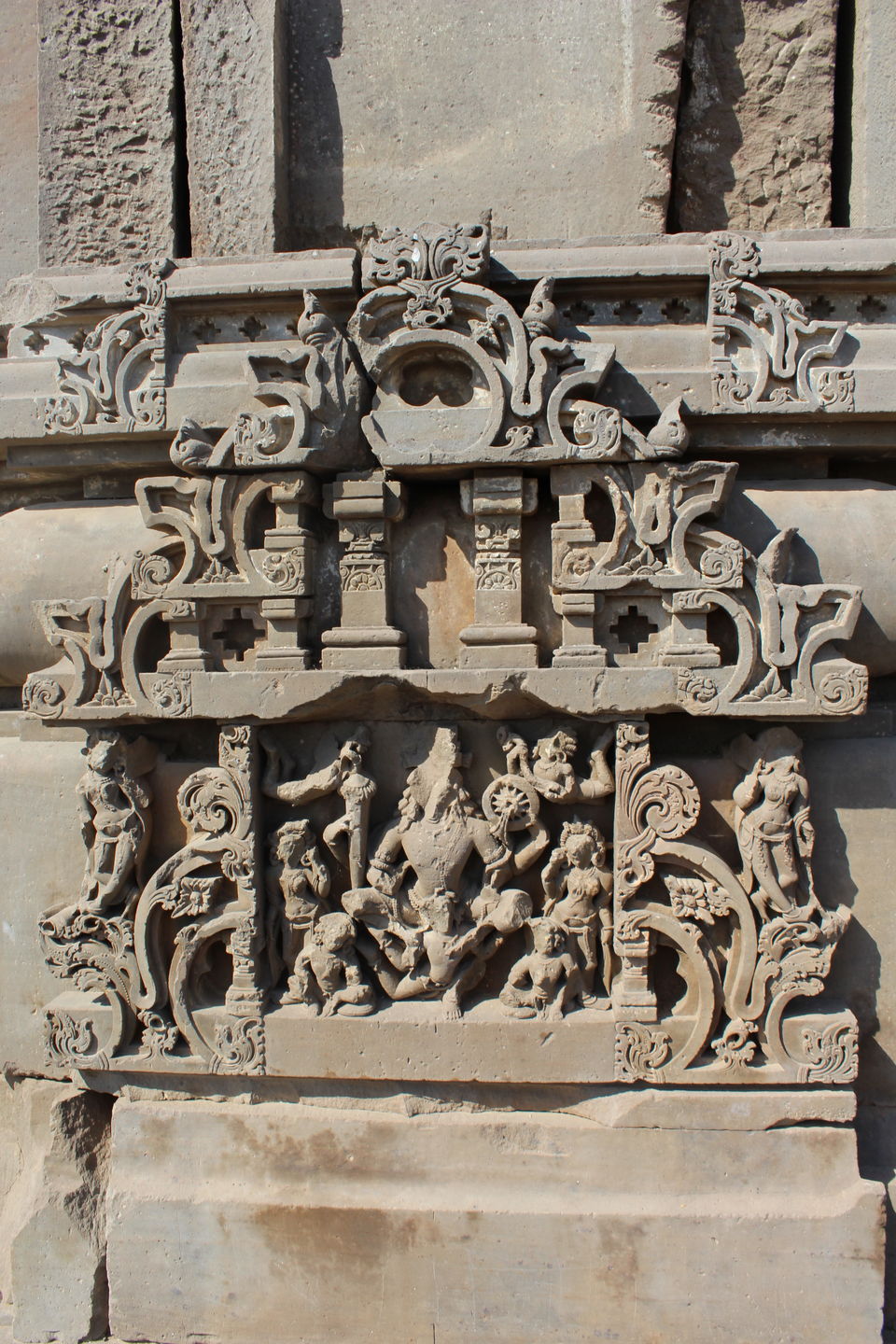 Locals claim that this architectural masterpiece is built by ghosts in just one night. 'What!', I proclaimed. I mean the kind of geometrical symmetry and architectural complexity the place displays certainly would have taken half a decade to build it.
It is also believed to be haunted by a djinn, who would never ever let you climb up the same stairs that you used to get down in the step well.
I'm really not a believer in paranormal or supernatural phenomena but inexplicable bizarre sense chased me inside the Chand Baori. This magnificent step well has also been featured in Hollywood movies viz. The Fall and The Dark Knight Rises and in Bollywood movies like Paheli and Bhool Bhulaiyaa.
Chand Baori is now managed by the Archaeological Survey of India.
Picture Credits: Anjali Chawla

Header Credit: Jaipur City Blog