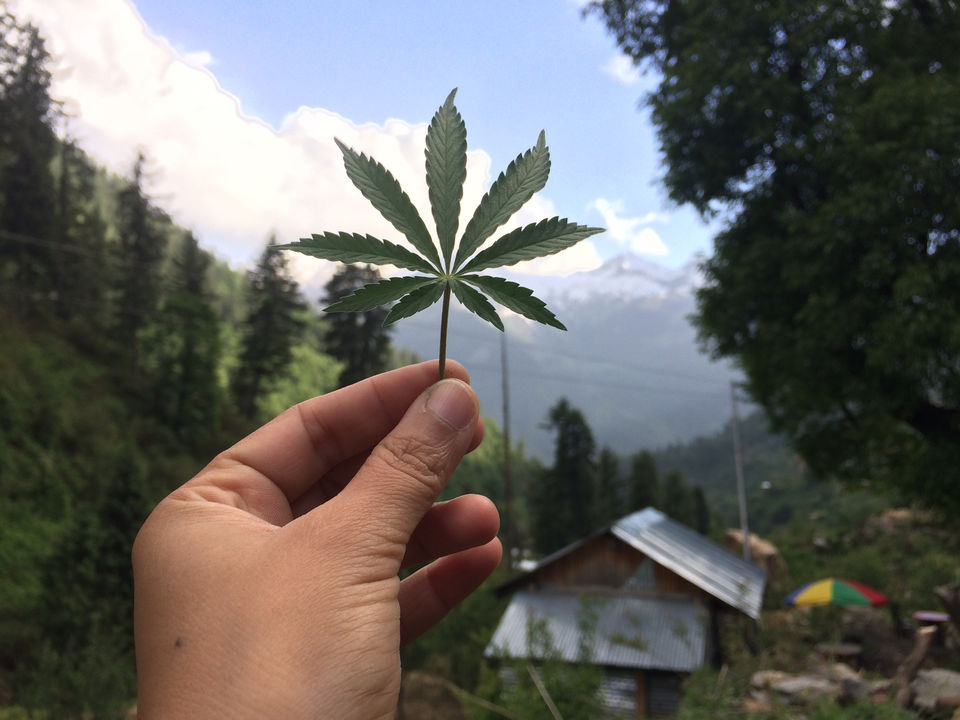 As it was Eid next day (5 June 2019), an official holiday, I took off for two more days (6 and 7 June 2019) and bought me some time for a trip to Tosh-Kutla -Tosh glacier.
There are two ways to reach Tosh:
1. Delhi - Manikaran - Barshaini - Tosh.
Delhi to Manikaran , only two buses are listed on HRTC's(Himachal road transport corporation) website. So it might be difficult to get the bookings. In that case second route needs to be taken.
2. Delhi- Bhuntar - Manikaran - Barshaini- Tosh :
While booking tickets, you won't see Bhuntar as a destination from Delhi, so you book a bus with destination as Manali. Bhuntar lies on the route from Delhi to Manali. From Bhuntar you can easily get a bus for Barshaini/Manikaran. From Manikaran both bus and taxis are available, but buses have their own timings so you can book a taxi in sharing with fellow travellers. From Barshaini you will get taxis only for Tosh. Again , you can book a taxi in sharing.
I booked a bus from Delhi to Manali on 4 June 2019 at 7.30 pm, using HRTC's website. The bus left from ISBT Kashmere Gate at exact time (but experienced the typical Delhi traffic).
5 June 2019:
We reached Bhuntar at around 9 a.m on 5 June 2019. The moment we reached Bhuntar there was already a bus going to Manikaran and Barshaini. We took that bus and reached Manikaran at 11 a.m . From Manikaran we took a taxi for 4 people at Rs 800/- .
We reached Tosh at 1.13 p.m and from there to our place of stay (Sunset Cafe) it is a hike for 10-15 mins.
The rooms were reasonable, clean and spacious. While choosing a place to stay at such places we need a perfect view out of our rooms, and our room was the perfect point to get a perfect view.
We took rest after having food and slept almost through the evening.
Please note as you move up higher the cost of food will be high because supplying food items etc at such places is a difficult task. You will get Maggie at Rs 60 or 100, tea at 50 etc.
Adding few pics of view from our room.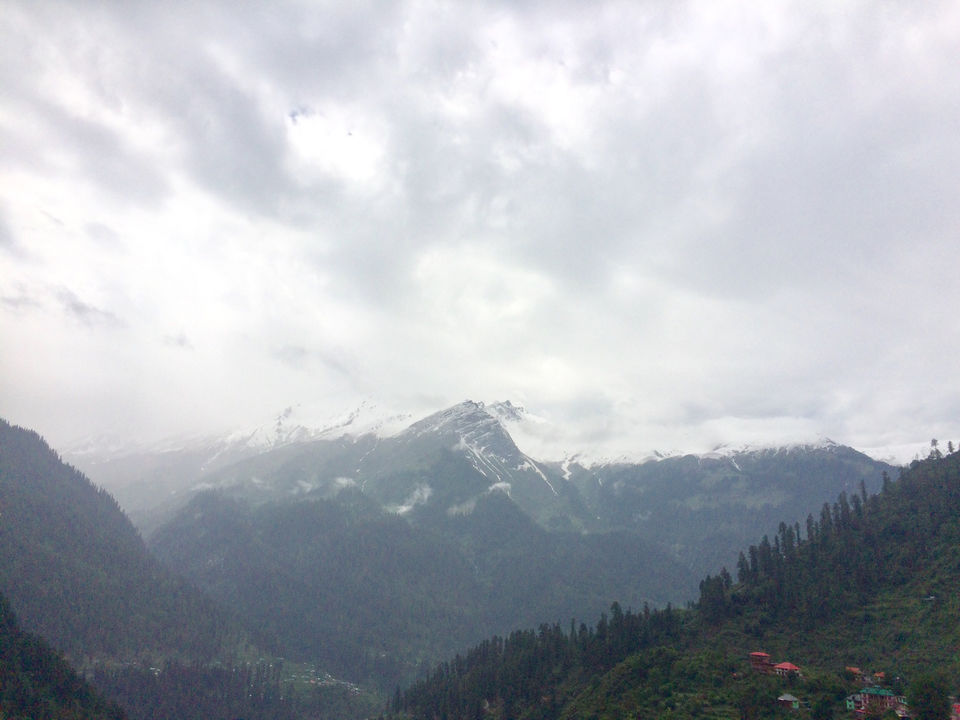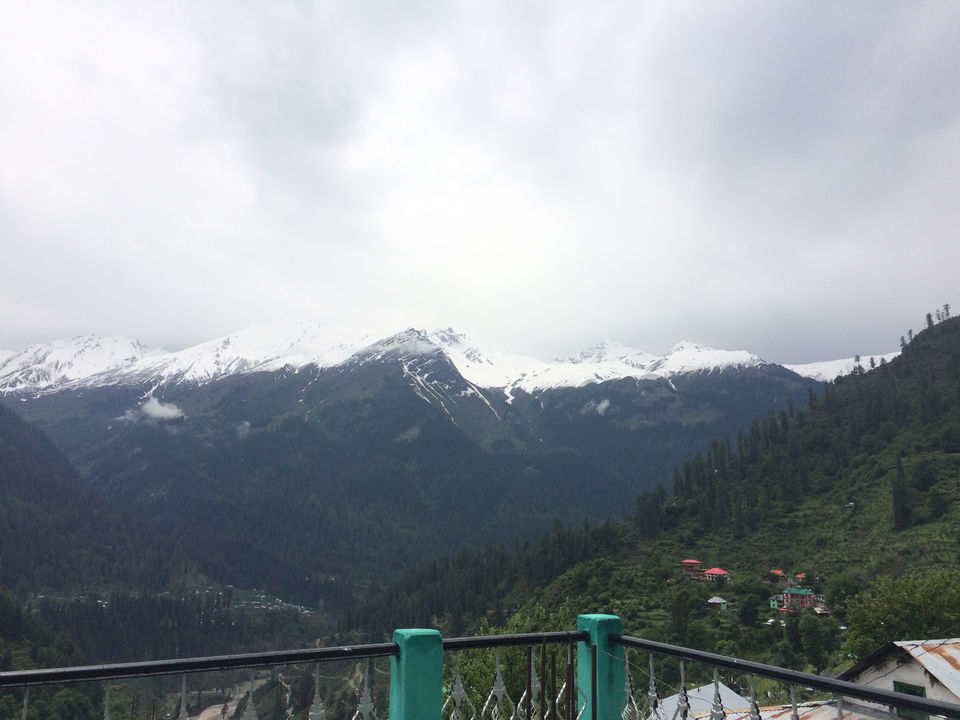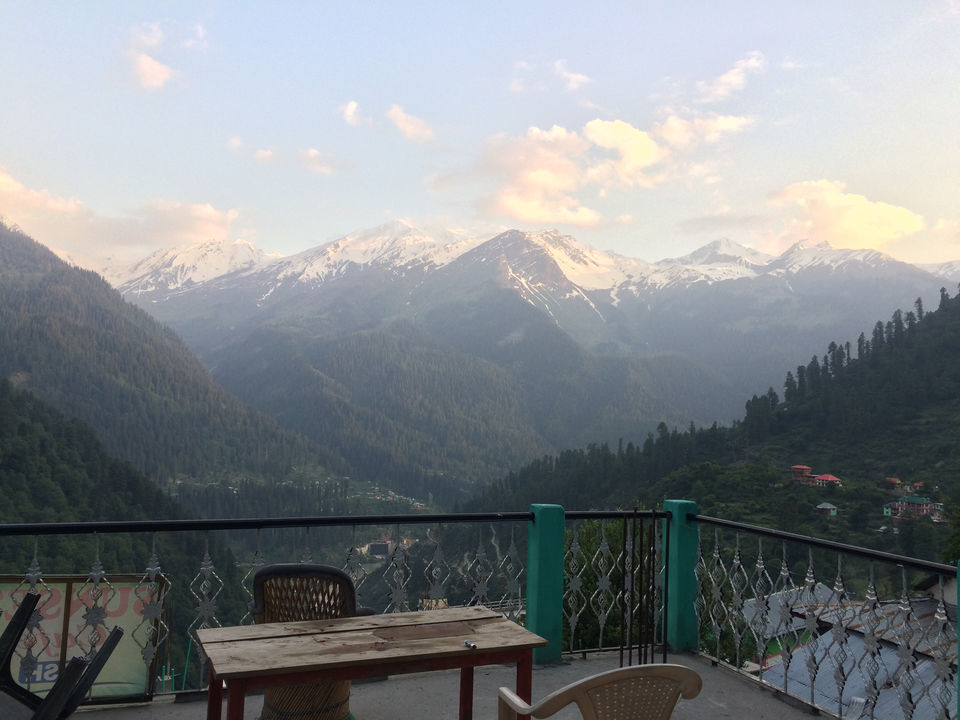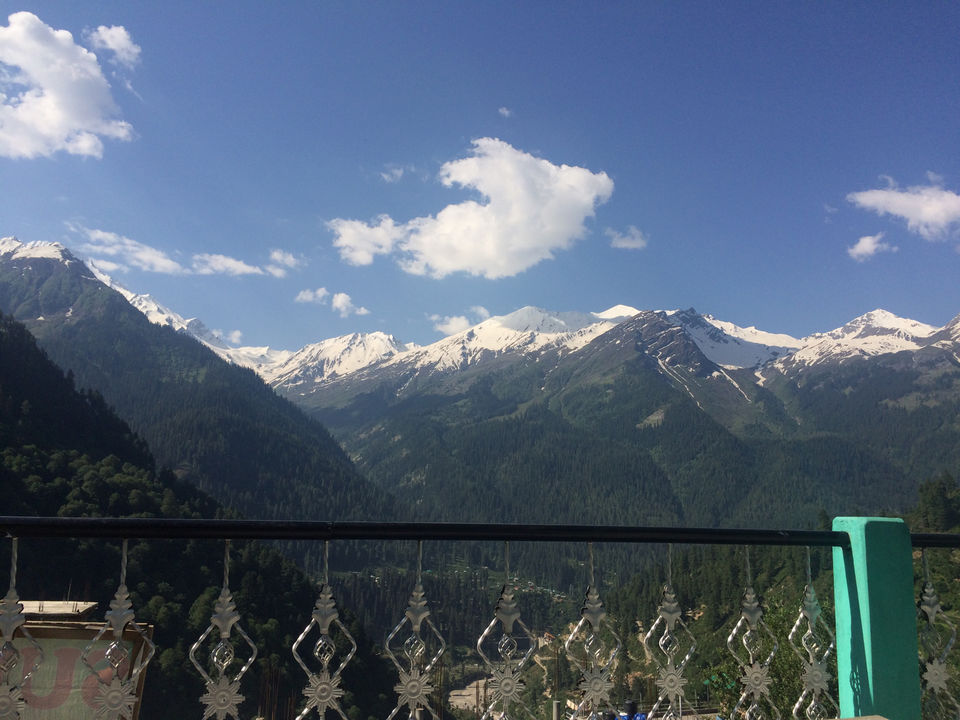 On 6 June 2019, we woke up quite early just to see that our plans were almost ruined by the weather. Since morning it was cloudy and then it started raining. Though it's always beautiful to witness mountain rains , but your plans are likely to get spoiled due to rains.
The weather was clear at around 11 a.m .
Once the weather was clear we packed our bags and started for Kutla.
From Tosh it is a hike for almost an hour to Kutla.
In midway you will come across a beautiful waterfall, with cafes around. You can have a nice time there and chill.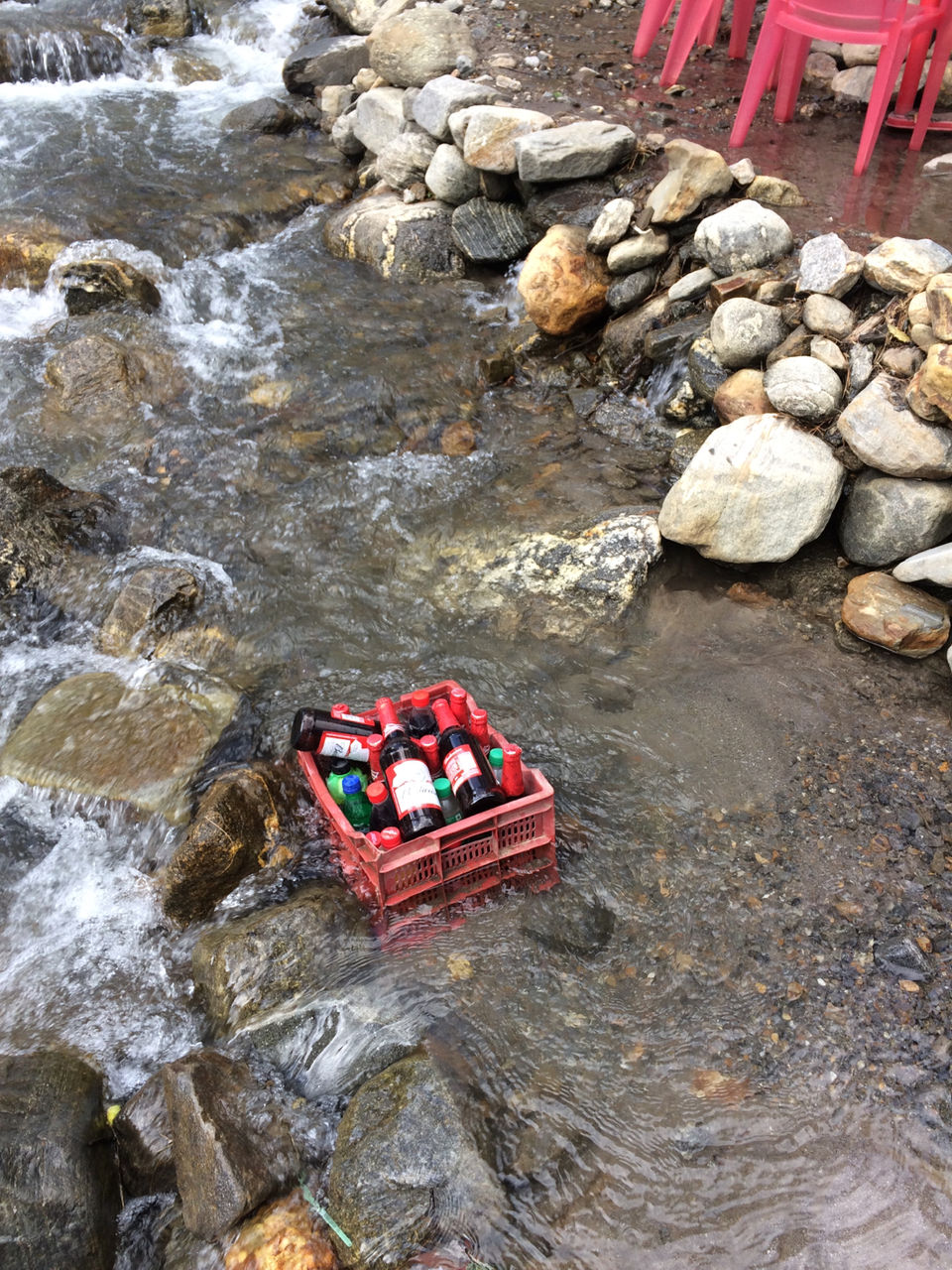 We reached Kutla at around 12.15 p.m and stopped there for a while. It's always peaceful and beautiful to be in the lap of nature. Kutla is still unexplored and crowd is less even during peak season because most of the people return from waterfall itself.
At Kutla you can find camps and rooms for stay.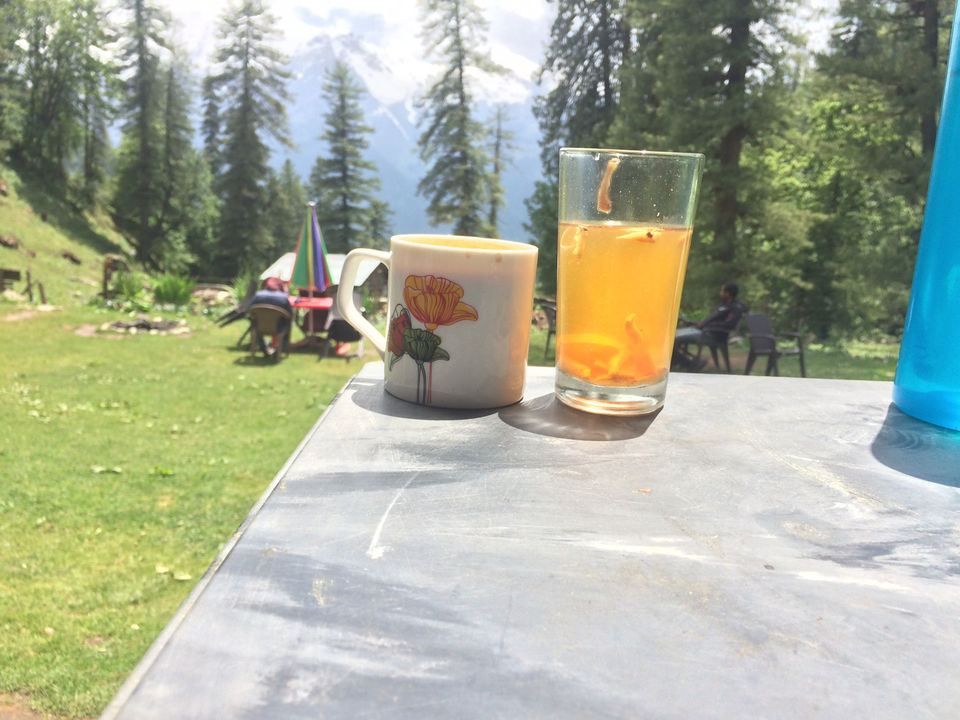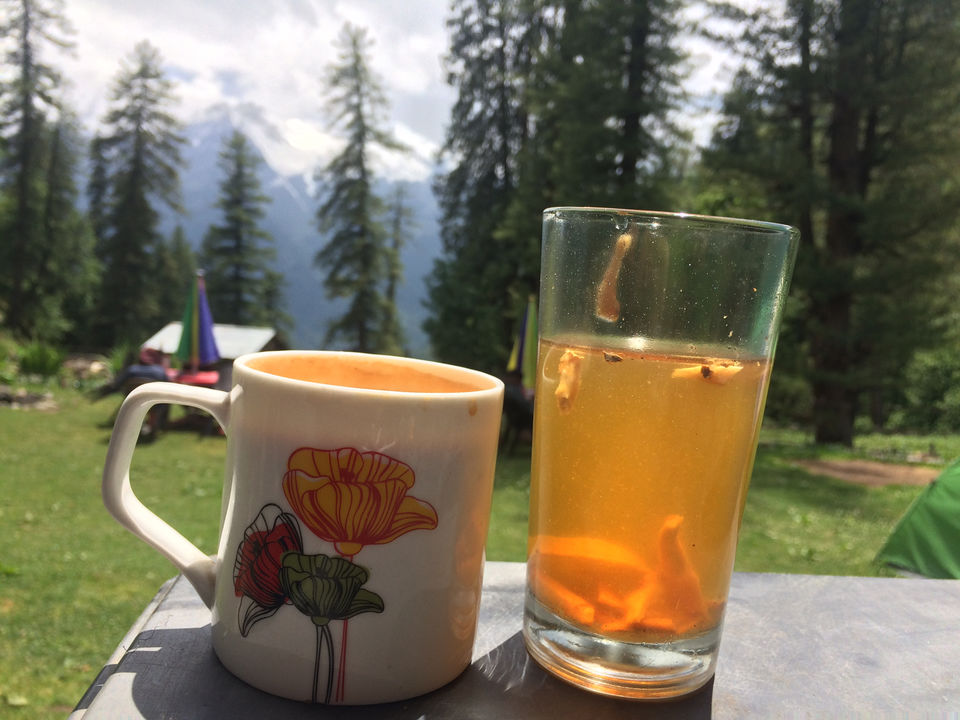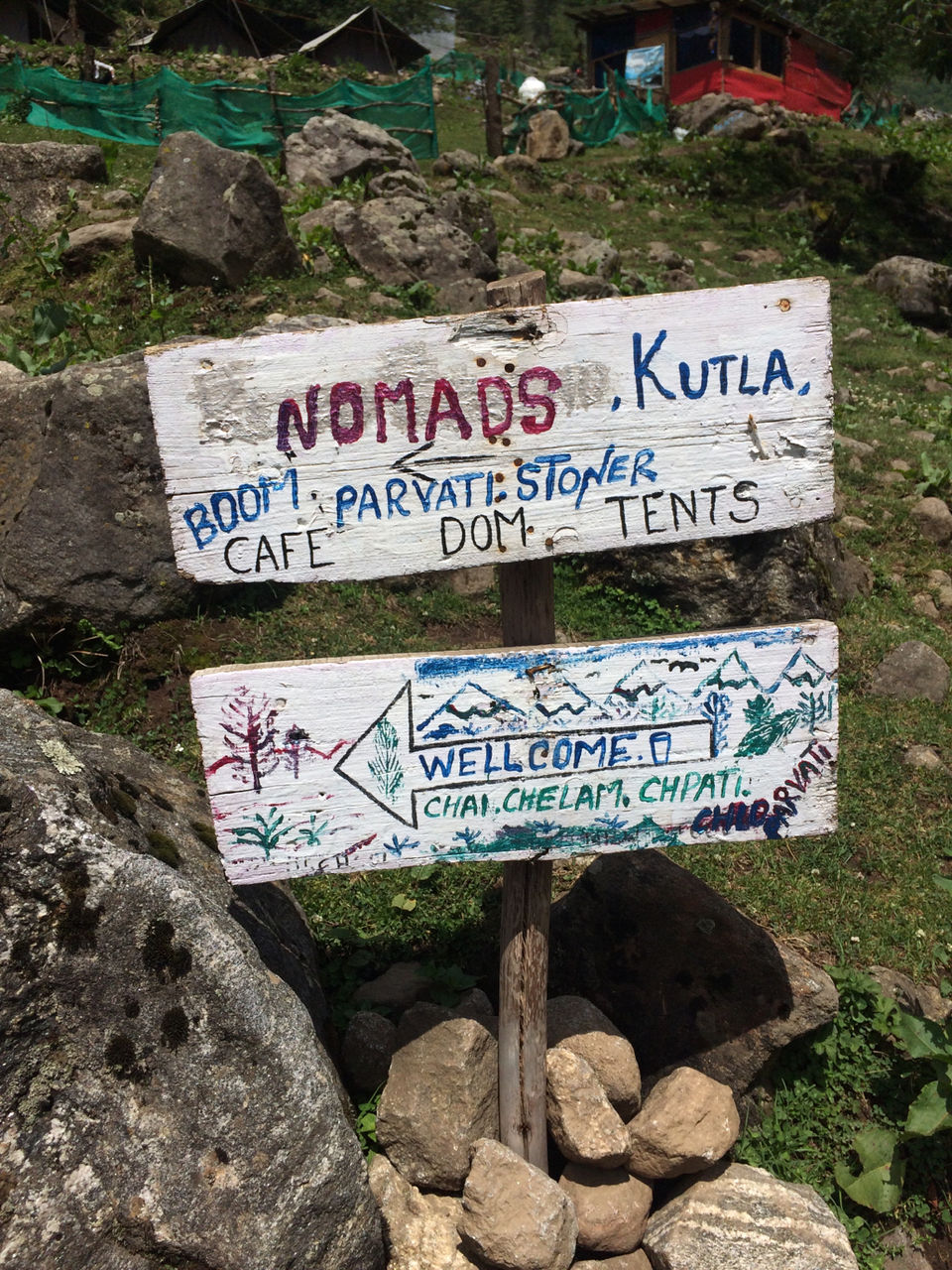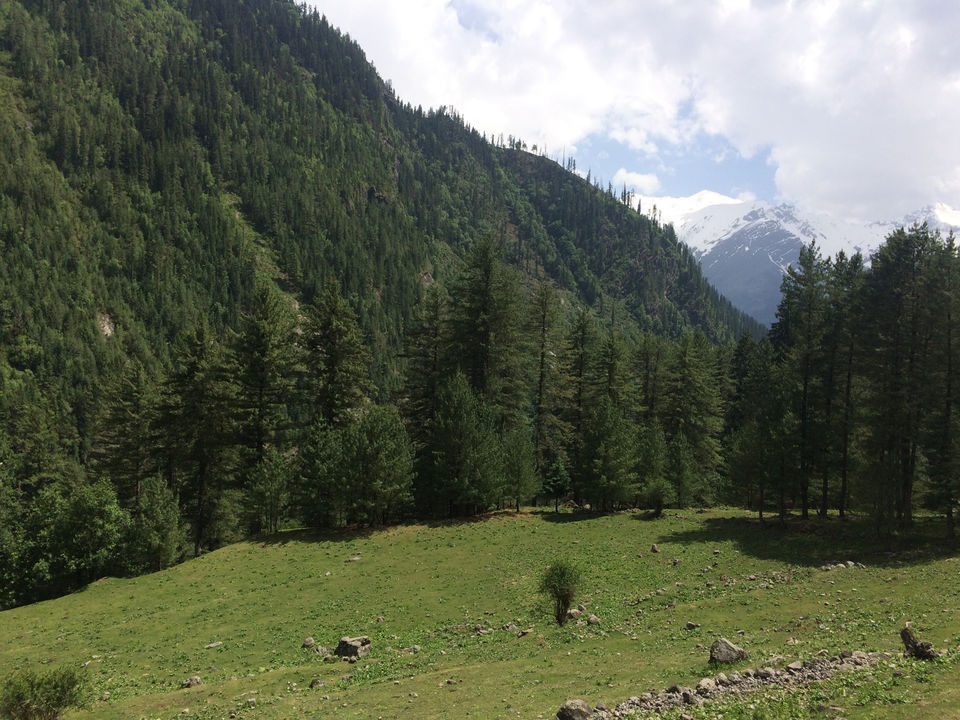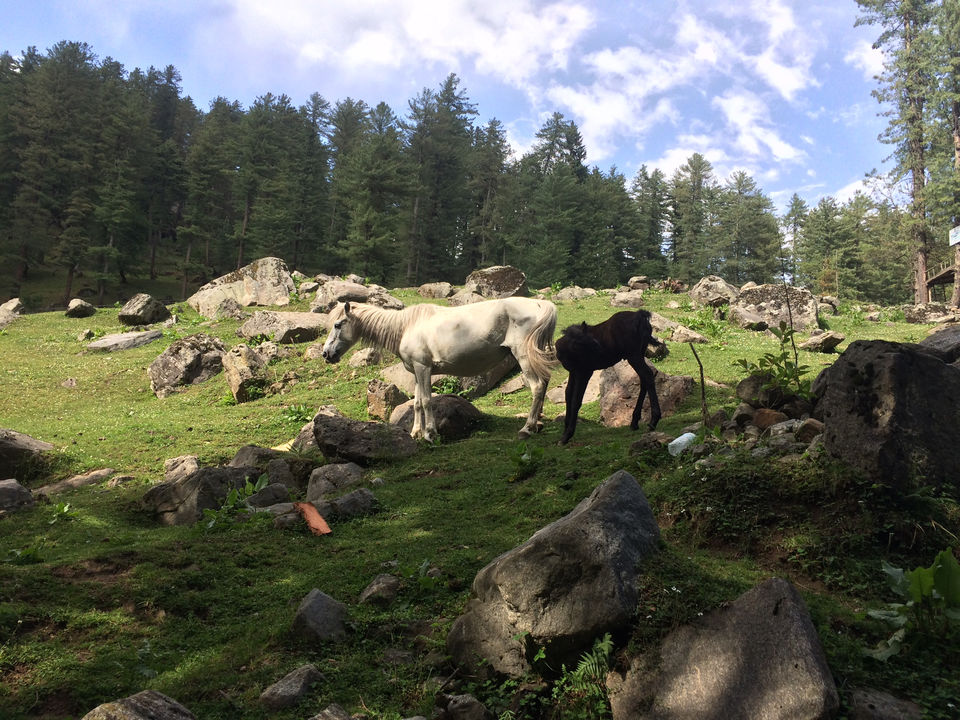 We asked the people at Kutla about how much time it would take to reach Tosh glacier. We came to know that it would take almost 20-25 mins to reach glacier point. So, we decided to explore that too. The trails are amazing. It's a simple trek to glacier point. But it's beautiful. If you have reached Kutla then you should explore this glacier too.
At glacier , the ice was almost melted, you could see ice here and there . Photos of glacier coming right away.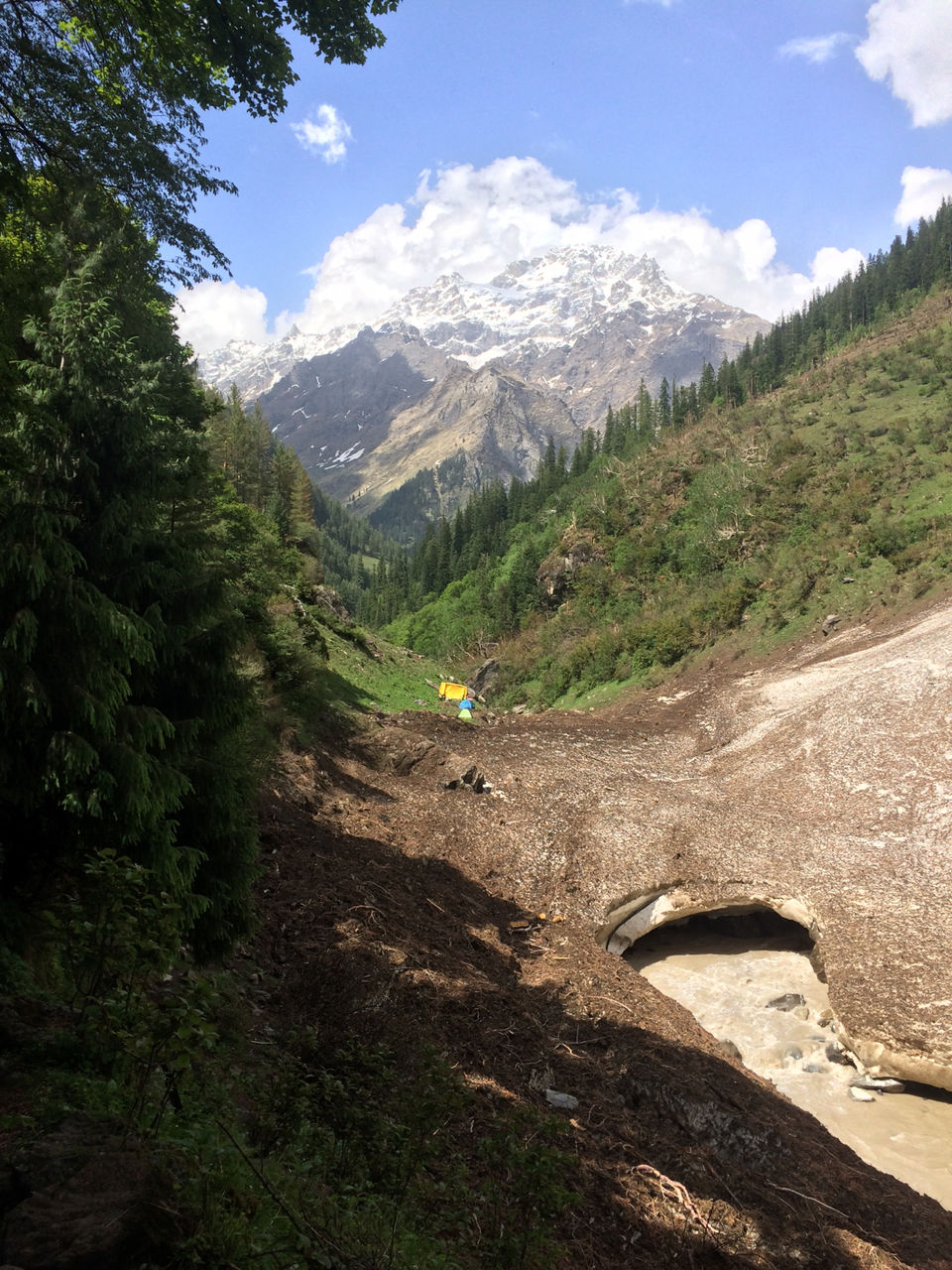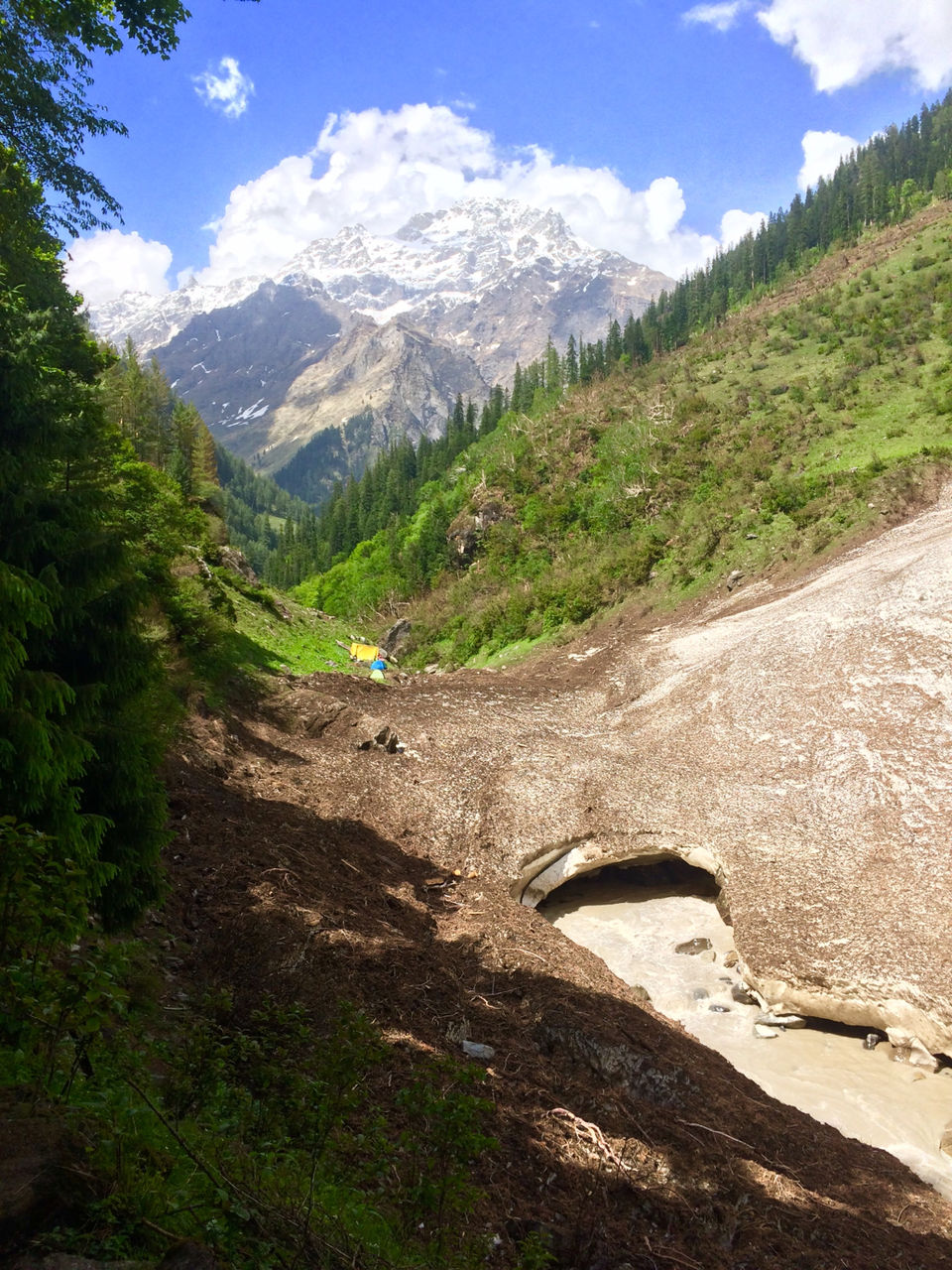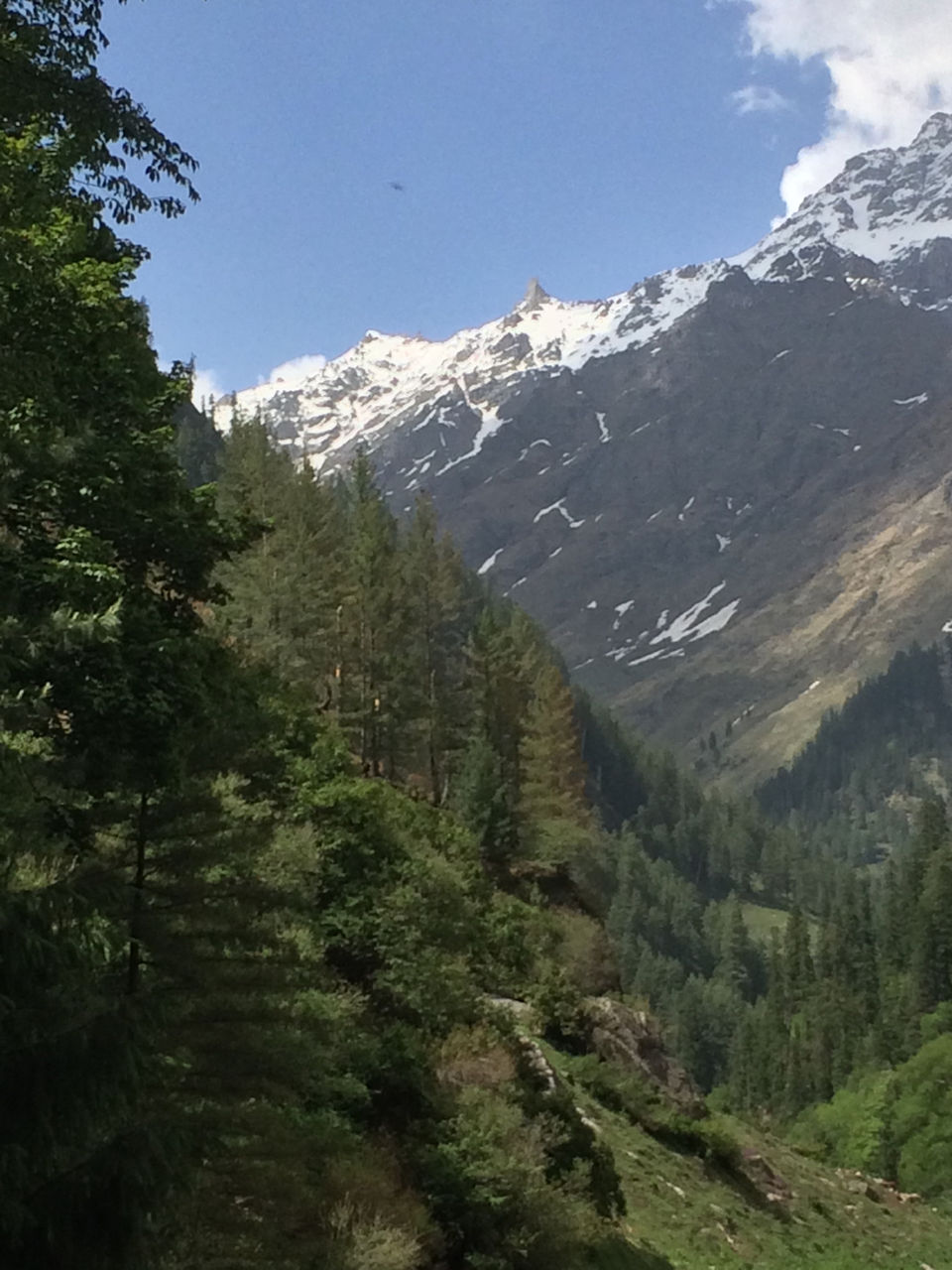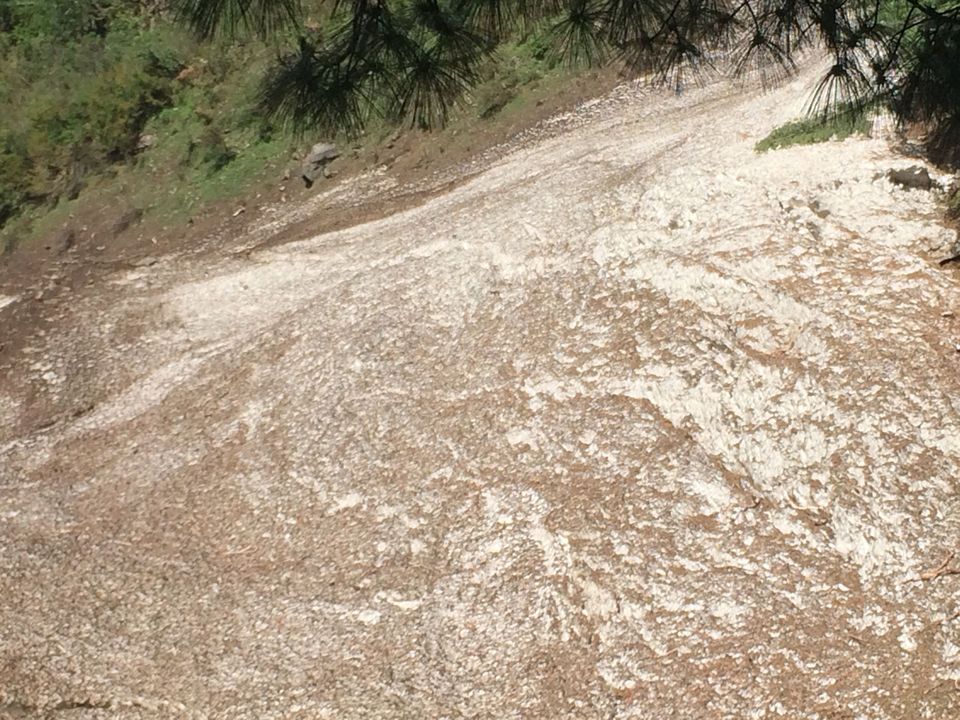 On fourth day that is 7 June 2019, we planned for Kheerganga trek but then we decided to roam around in Tosh and chill in our balcony. We just went for a walk and stopped by a cafe under a huge tree flowing river in front of that cafe. The sound of flowing water and wind made it perfect place to chill. We had Maggie and tea there. We sat there for almost a while enjoying the cool breeze and the view.
It is advisable to carry a jacket even in month of June because it's cold there and it can get more chilly if it rains.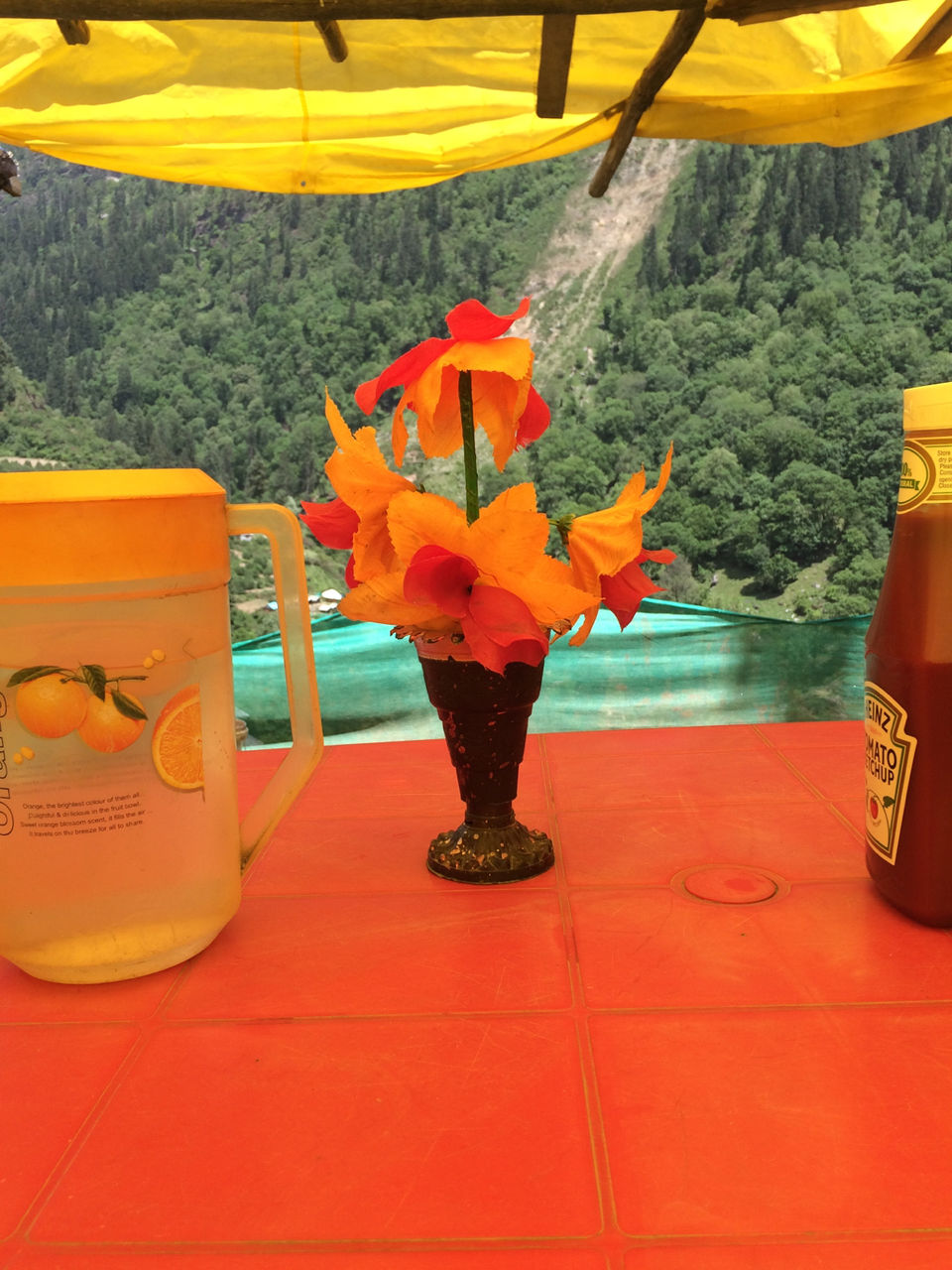 On 8 June 2019, we had our bus booked from Manikaran to Delhi using HRTC's website. We planned to hike till Barshaini from Tosh but we got a taxi for Rs 200 so we took the taxi as we were told that there is a local bus at 10.30 am for Manikaran, but due to traffic bus couldn't reach Barshaini on time so we had to take a taxi from Barshaini. We reached Manikaran at around 12 p.m and explored the place a little bit.
At Manikaran, we came across Meena tea stall where we had amazing tea and yummy parathas. If you are looking for a nice cup of chai you can head over to Meena tea stall.
As it is peak season there was a lot of traffic to and from Manikaran. We were supposed to reach Delhi at 9 in morning. Instead, we reached at 12.30 p.m .
Overall experience was quite good . One can visit this place if you have 5-6 days of leaves at hand.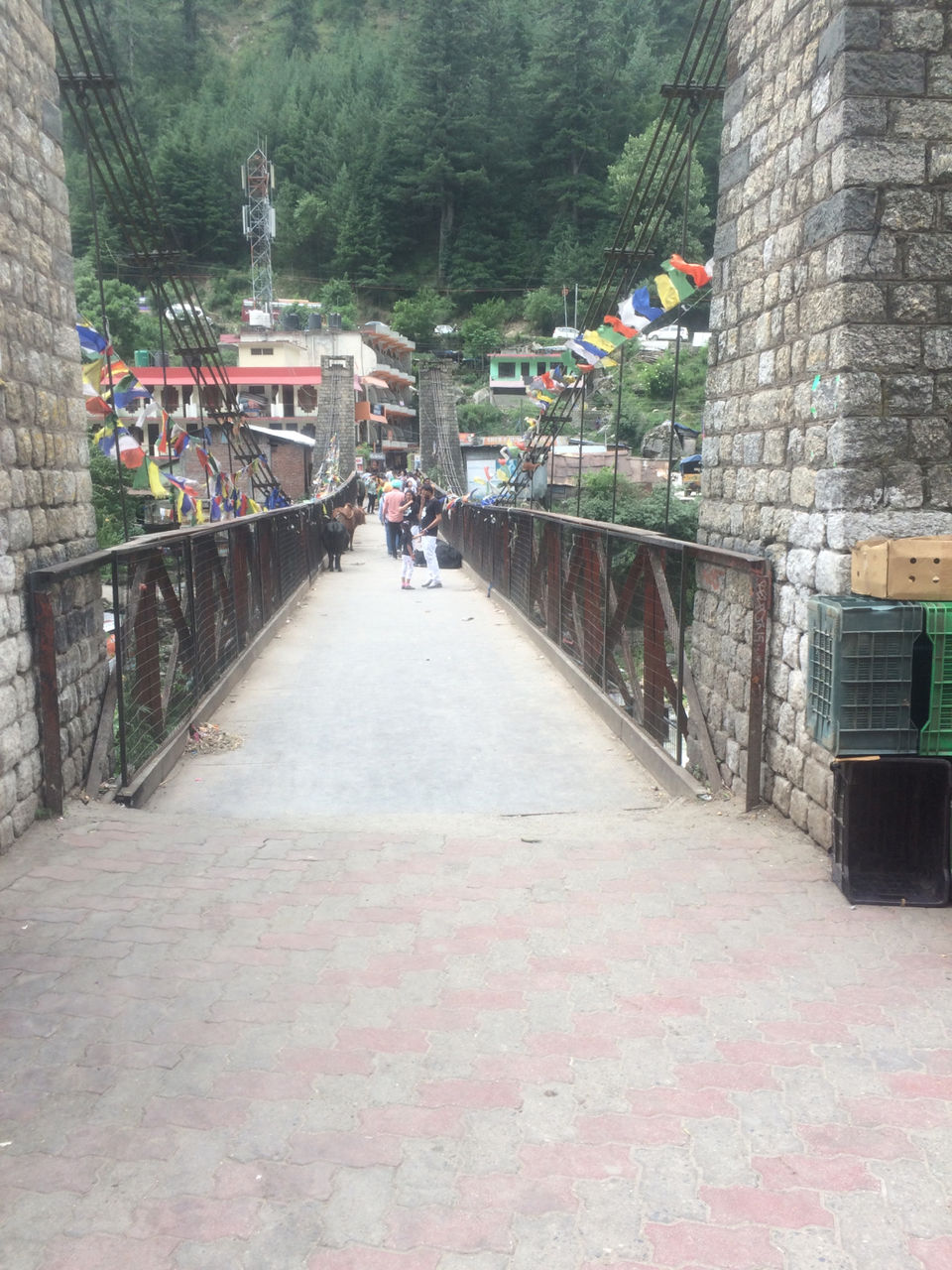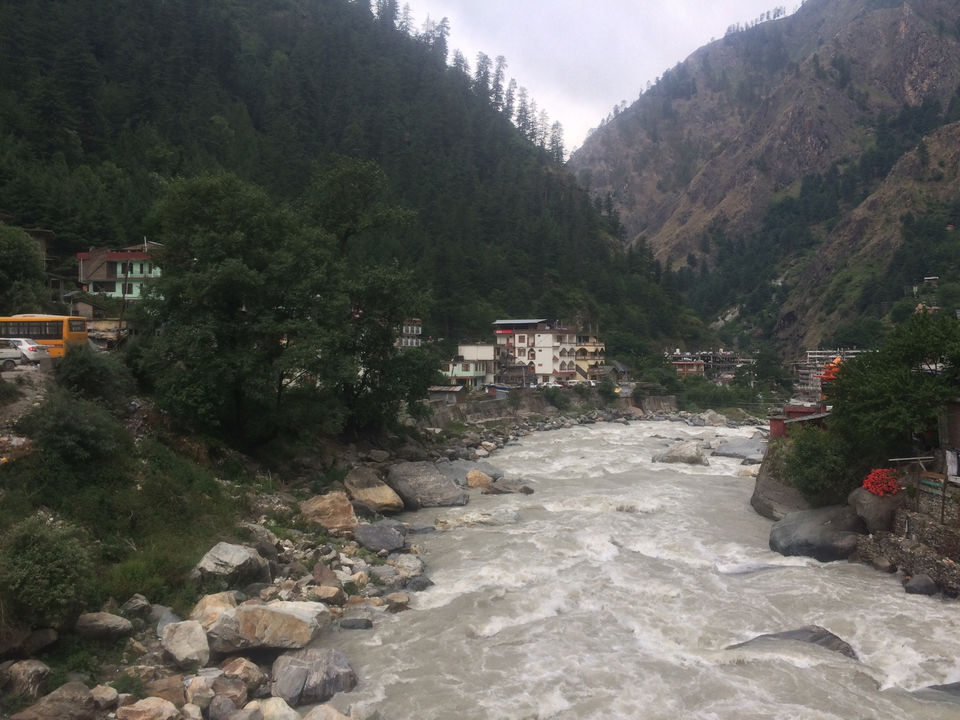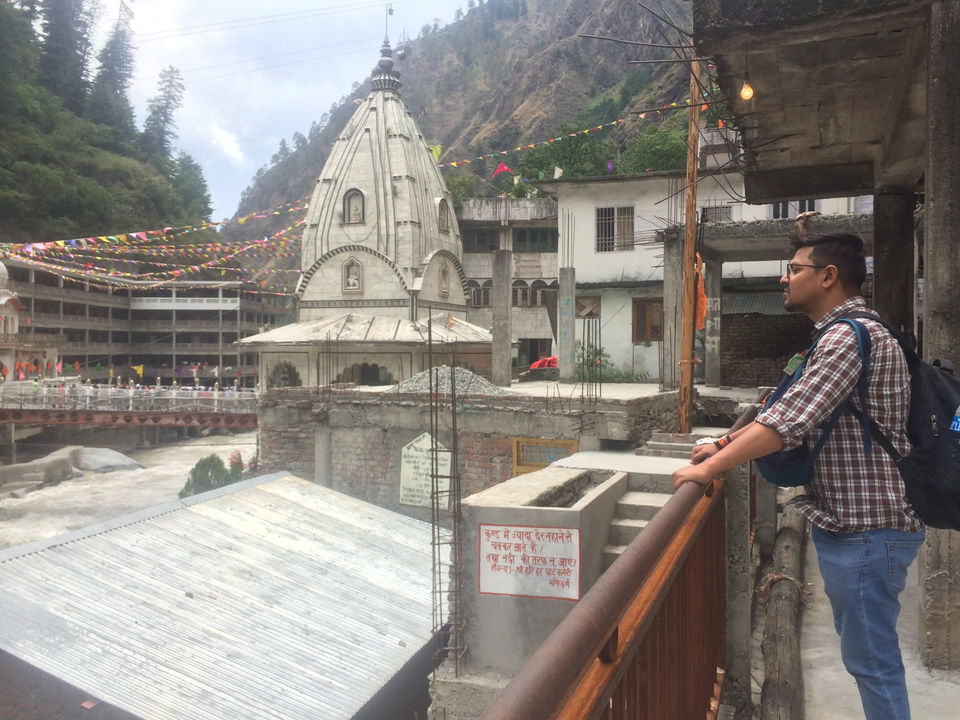 About Tosh:
Tosh is a village in Parvati valley , district Kullu in Himachal Pradesh. It's 1 hour away from Manikaran and approximately 1. 30 hrs from Kasol.
Parvati valley is well known for the Kheerganga Trek. When in Tosh, go for the Kutla trek and Kheerganga trek.
Also, you can explore other villages too like Kalga and Pulga in Parvati valley.