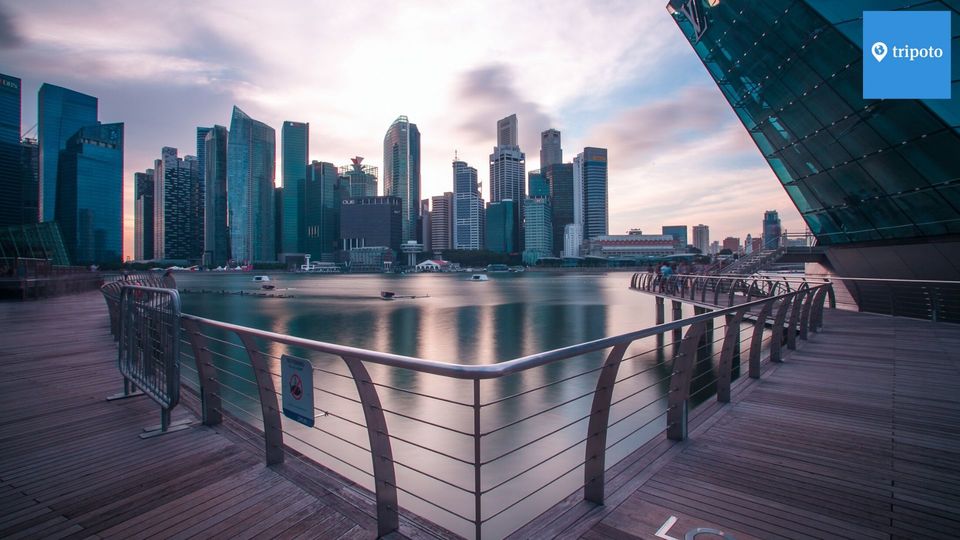 Singapore is a burgeoning tourist spot, owing to its fast-paced economy, lush greenery, immaculate cleanliness and a vast number of attractions. To Singapore tourism's credit, the island city is constantly evolving and reinventing itself as per the need of the hour. As a melting pot of cultures, Singapore has religious beliefs to the counts of Buddhists, Muslims, Taoists, Catholics, Hindus and Christians harmoniously living together to fabricate its rich social web. Singapore caters to a wide category of tourists, including but not limited to thrill-seekers, epicureans, tree huggers and solace hunters. As the land of countless splendid skyscrapers, Singapore will keep you coming back for more!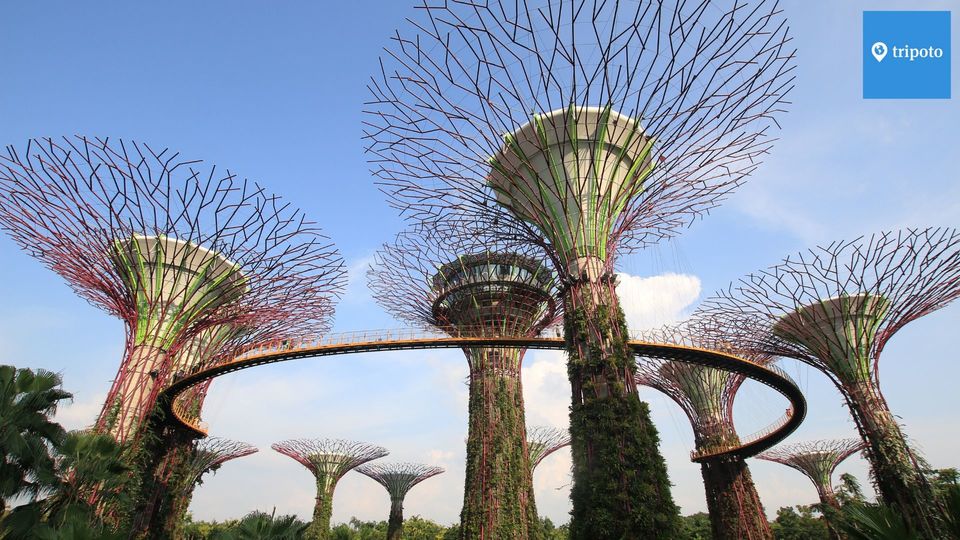 Top Attractions offered by Singapore Tourism
1. Gardens By The Bay:
This is essentially a man-made garden of lights, which homes supertrees, a skyway with the panoramic views of the gardens, flower dome, cloud forest dome and a stellar light show. This is easily one of the best things to do in Singapore for couples and travellers in a group. Be sure to wear your walking shoes, since walking is most of what you'll do while visiting this place!
2. Chinatown:
Charming streets with shops, hawker stalls, temples, beautiful wall hangings, decorations, and lanterns highlight the dominance of the Chinese culture in this part of Singapore. Its existence within the borders of Singapore is an added advantage for travellers since you get to experience the culture of two countries for the price of one! A Singapore tour package from India places this high on the list of places to see.
3. Sentosa Island:
Be sure to take a day trip to the famous Sentosa Island. Its wide range of activities ranging from waterparks to ziplines and bungee jumps provide a great day out for families! Some of the most recommended attractions on offer by Singapore Tourism are Universal Studios, S.E.A Aquarium, Adventure Cove Waterpark, Tiger Sky Tower and KidZania – something for every member of the family to enjoy!
4. Clarke Quay:
Clarke Quay is the nightlife hub of Singapore. Busy streets with flamboyant pubs and restaurants on either side, live music and happy hours from 5 pm to 8 pm are some of the highlights of this place. If you want to let your hair down and dance the night away, don't miss this.
5. Orchard Road:
Exploring Orchard Road is every shopper's dream. The road is flanked on both sides by tiny boutiques, spas, beauty salons, hotels, offices, entertainment spots, restaurants, bars, malls, and cafes. Connected to the Metro at several points, the place is easily accessible.
6. Marina Bay Sands:
Easily one of the most well-known structures in the country, Marina Bay Sands stands tall as a representation of Singapore's lively and undying spirit. The Merlion statue coupled with a mesmerising lake view makes this a must-have on your Singapore tourism package from India.
7. Singapore Zoo:
Singapore Zoo has always followed the modern trend of displaying animals in naturalistic, 'open' exhibits with hidden barriers, moats, and glass between the animals and visitors. It houses the largest captive colony of orangutans in the world and is a vital part of Singapore tourism.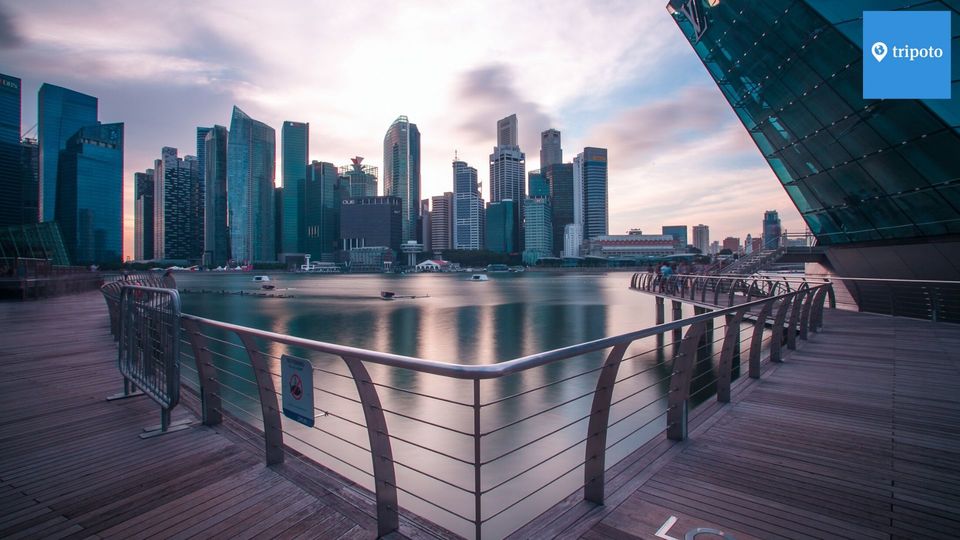 Singapore weather and the best time to visit
The best time to visit Singapore is between February and April when the climate is relatively dry. The dry season can, at times, extend up to the month of August. Though there are occasional spells of afternoon rain throughout the dry season, the amount of rainfall received in this time is much less, as compared to the rest of the year.
How to reach Singapore
The best way to reach Singapore is by air. Changi Airport in Singapore is one of Asia's best-connected airports and is an important hub for international aviation. The airport has been rated as the World's Best Airport for seven consecutive years since 2013.
Singapore for Couples
With attractions offering world-class finesse and utmost panache, Singapore is definitely the place to be with your sweetheart, if you're looking to strike a great impression. From lavish fine dining to serene and romantic evening walks, Singapore has something for every budget. The limitless number of activities and attractions to indulge in making it the perfect destination for a romantic getaway for couples across age groups.
Singapore known for its stellar architecture, showcases intricate designs with modern elegance. The Lion City with its unique set of culinary and entertainment experiences has risen high economically and now sits at the very centre of the world trade market. For travellers, Singapore tourism offers some of the most exquisite activities and experiences that are not available anywhere else in the world, making it one of the most travelled to countries in the world today.
Check out other articles on -