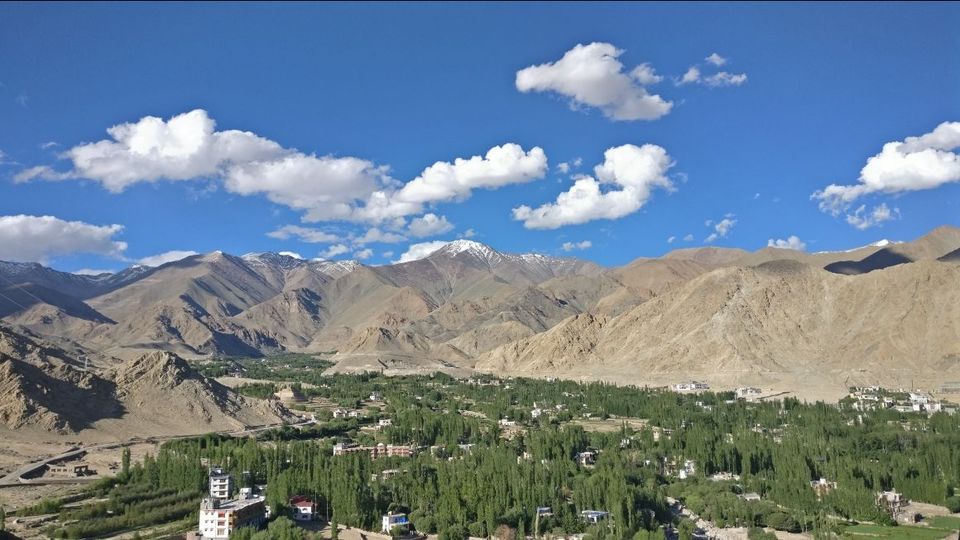 The Magical Land nesting in the Greater Himalays is Leh Ladhak and Kashmir... Every inch of this place is a a beauty. The place is sure to surprise you as soon as the flight flies over the snow claped mountains and circles around a majestic Sand Mountain and lands on the Leh Airport
The second spectacle is the Leh City... Full of Life yet so peaceful. People had their own way of loving what they do and are ready to help you in whichever way possible... except provide you with internet or network. Simple walks around the city, visit to the market or a hike to Shanti Stupa can help you settle well in the new place. A perfect cup of ginger lemon green tea will wait for you at the top of Shanti Stupa.
Be sure to drive upto the Khadungla Pass but only after you have acclimatized with the Leh City. This beautiful drive with take you through series of breathtaking ( Literally) views in every twist and turn till you reach the snow claped peak. Be sure to stop,stand and stare as much as you can.
Next stop are the Sand Dunes of Nubra Valley. Shed all your winter clothes and be ready to camp out all night as the sky will surely take you to another universe. There is no picture that can capture or describe that moment... you need to go there to experience it.
Then plan a drive through the Changla Pass to the very famous Pangong Lake. All the difficulties of the drive is forgotten as soon as you get the first glimpse of pangong while decending the sandy mountain. It sure takes you by suprise. Just shed your footware and take a walk in the water or a dip if you can survive cold.
All these places changed my outlook towards travel. I hope it does the same for you too