#TripotoTakeMeToHimalayas
I am from South Mumbai and I was born and bought up here. I had never heard of trekking till I went to college. The first time someone mentioned trekking, they said that they had a tan because they went trekking for a month. My friend had peeling skin and she was bathing in lotion everyday. This made me never want to trek. Which sane person would want peeling skin and why would anyone climb a mountain which is super tall with a heavy backpack? But a lot changed after the first trek.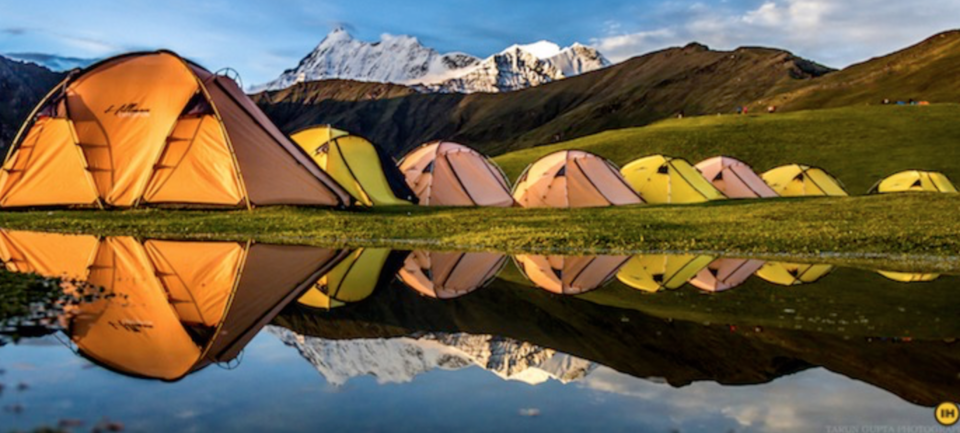 I had literally carried a towel with me because I expected hot water on the mountain to bathe. I expected nice showers and heated tents when I'd be staying on the mountain. Yes, the spirit of adventure was non-existent in me! Coming from Mumbai, as little as walking on the street alone or coming back home by cab seemed adventurous to me. But, college did open my mind and I hope this post opens yours.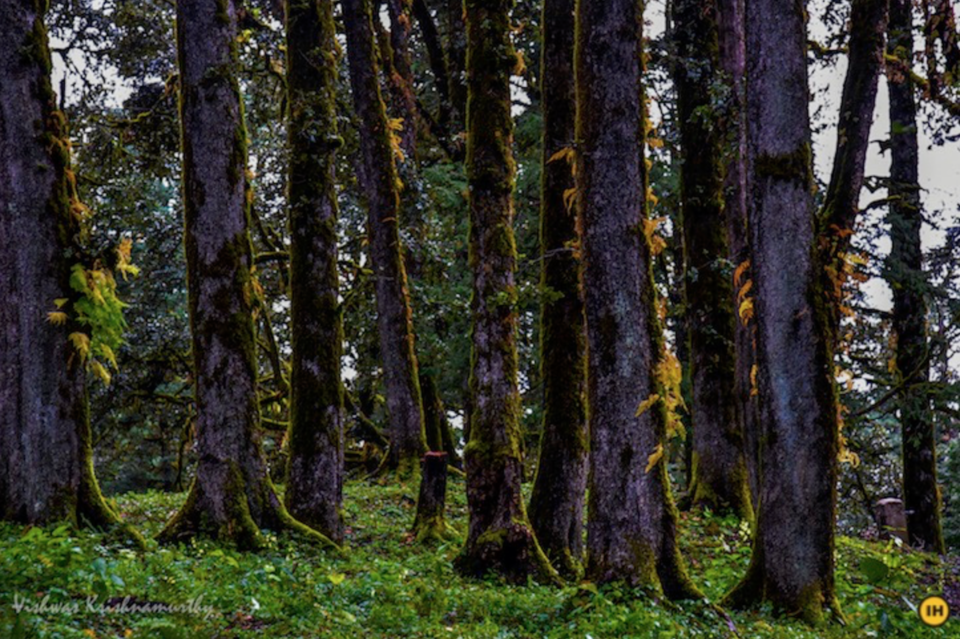 My trek wasn't what I expected it to be like at all. Gone were the days of pasta and pizza and multi cuisine. All I ate was Dal-Chawaal and some other variety food. Gone were the days of unlimited city lighting, it was time for me to use the torch till its light ran out. Imagine a South Mumbai girl cursing as she has to wash her hands in cold water. Imagine her having to sleep in a sleeping bag instead of on a lush mattress with cushions. My life had changed in ways I didn't expect it to change.
I was bold enough to choose my first trek as Roopkund and I was super excited about the same. Roopkund is a medium-difficult trek and I went with Indiahikes. Here's how the experience changed me:
1) I wasn't a group person anymore-
Being in Mumbai, I was so used to being a group person. I was never solo. Always accompanied by my girl friends everywhere. Then, on this trip, I met new people and made new friends. I realised that everyone has a different story, even people who aren't my age and I started mingling with everyone better.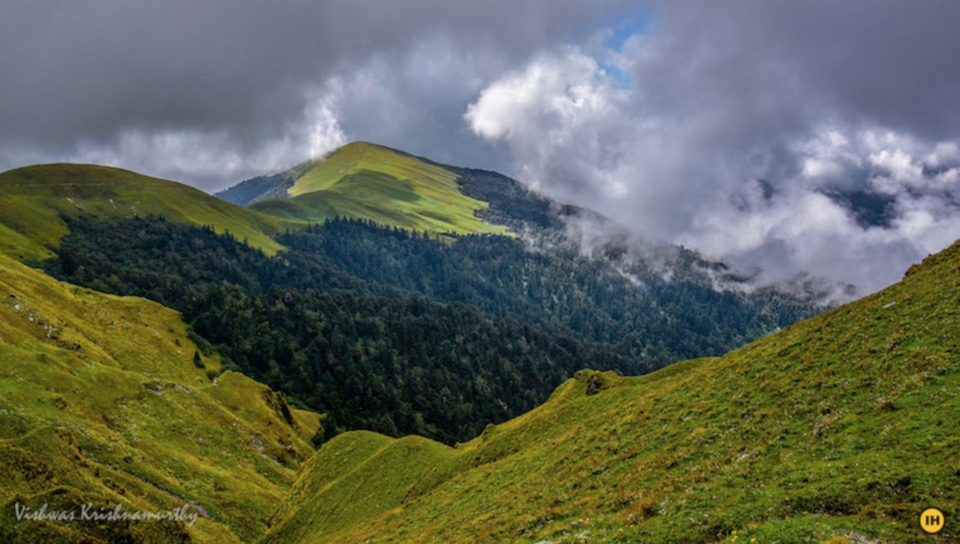 2) I trusted people more-
I was always taught since childhood to never trust new people. I was taught that people are inherently bad and I have to protect myself from these bad people. When I went trekking, the trek leader removed his glove and he gave it to me. I was really shocked because he was making a sacrifice for a stranger who would never give anything to him in return. I realised that people weren't inherently bad and that there were helpful people around.
3) I became more independent-
I started cleaning my own utensils which was a big deal to me and I also started realising that the luxuries I had in life were not a natural way of living. I started relying on other people less and I trusted myself more. I also served others on the mountain and it was a great experience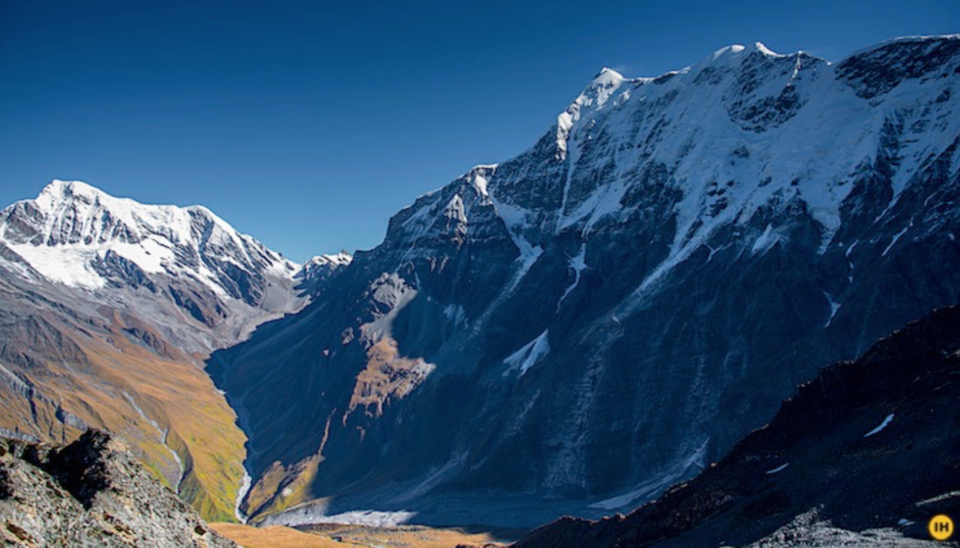 4) I got used to natural life which wasn't elitist-
Instead of using lights and leaving them on when not in use, I was relying on the lights of the stars. I was playing with snow instead of playing on my computer. I felt connected to myself and to everything else around me. It was literally the best experience of my life.
5) I overcame my phobia of heights-
I had never imagined myself climbing mountains but the trek leader was extremely helpful and he held my hand throughout the way when we were climbing the summit. He also missed the sunset because of me and it was a very sorry sight. However, later I got used to the heights and climbed down on my own. It was a great experience to learn.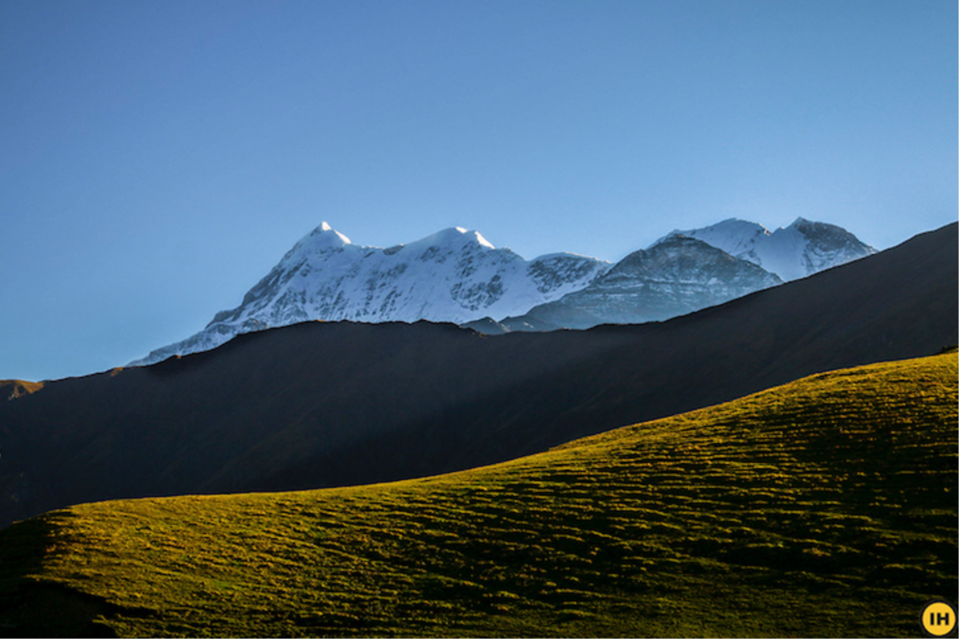 I am extremely greatful to my trek leader who held my hand and helped me climb the summit. This attempt that he made, made me fall in love with trekking and I was never scared to climb mountains again. It has now turned to be my greatest passion and I go trekking whenever I had a break. I have always found the trek leaders at IndiaHikes to be very helpful and friendly and this has increased my drive for trekking. There are numerous leadership qualities which these trek guides possess which I have noticed continue encouraging people to travel with IndiaHikes. I hope everyone treks and overcomes their fears. I also hope that you all meet people like my trek leader who hold your hand through your fears and help you overcome them.
Though I didn't bathe on the trek, it still turned out to be the cleanest experience of my life. It cleansed my soul and taught me a lot about myself.