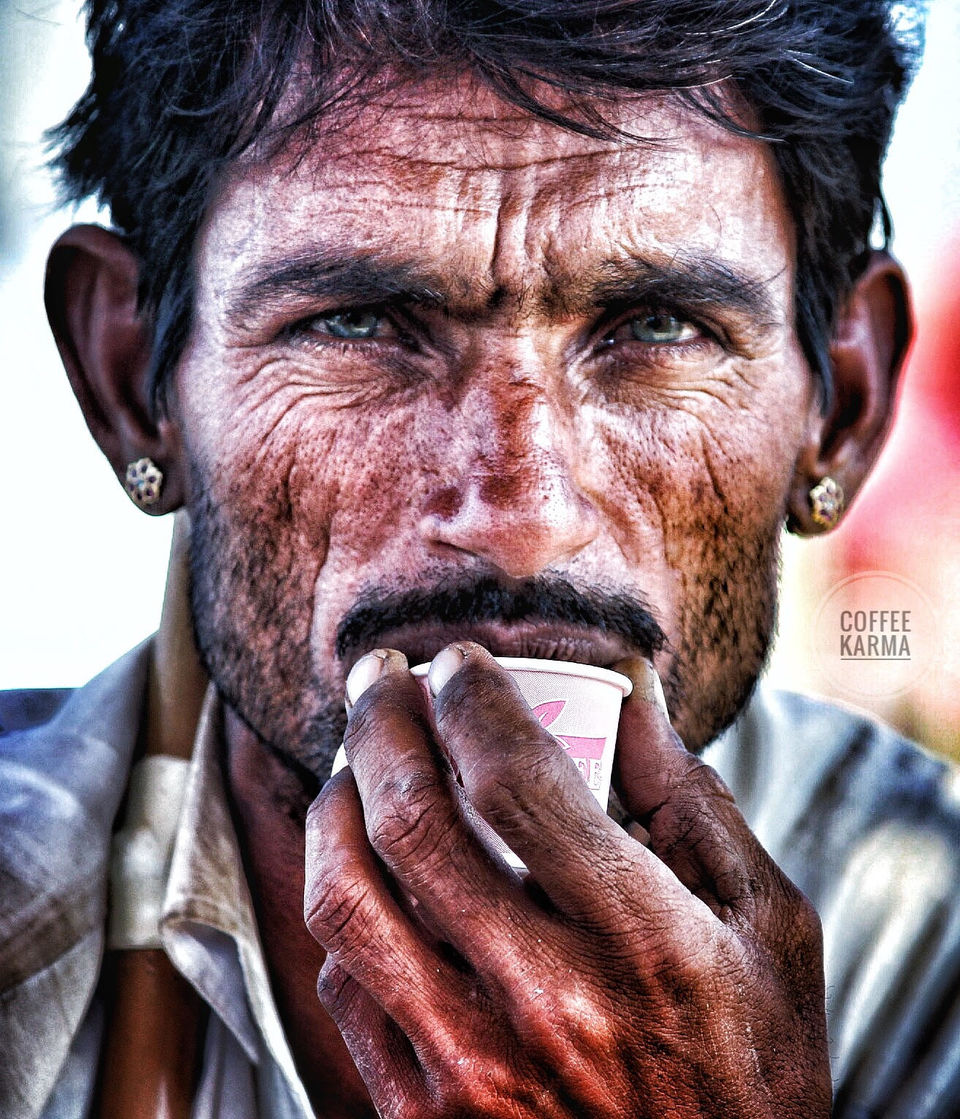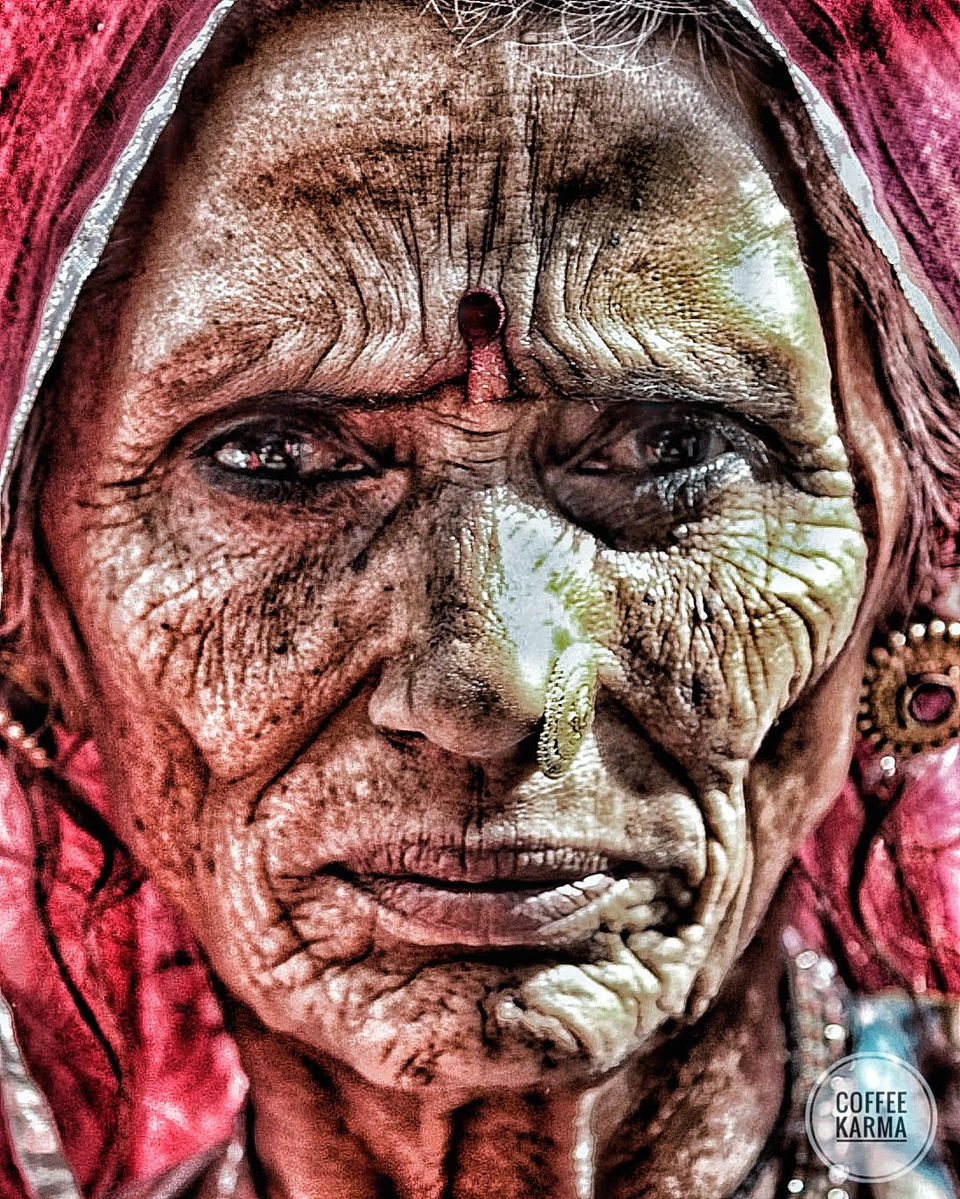 The sprawling annual festivities of the 100 year old Pushkar Mela through its dramatic collage of diversified pictures, mirrors the vibrancy of the gracious state of Rajasthan. It is celebrated for five days from the Kartik Ekadashi to Kartik Poornima, the full moon day of Kartik (October–November) in Hindu calendar. The full moon day is the main day and the day, according to legend, when the Hindu god Brahma sprung up the Pushkar Lake, thus numerous people swim in its sacred waters. This iconic fair attracts thousands of livestock and almost a million tourists including many from across the world.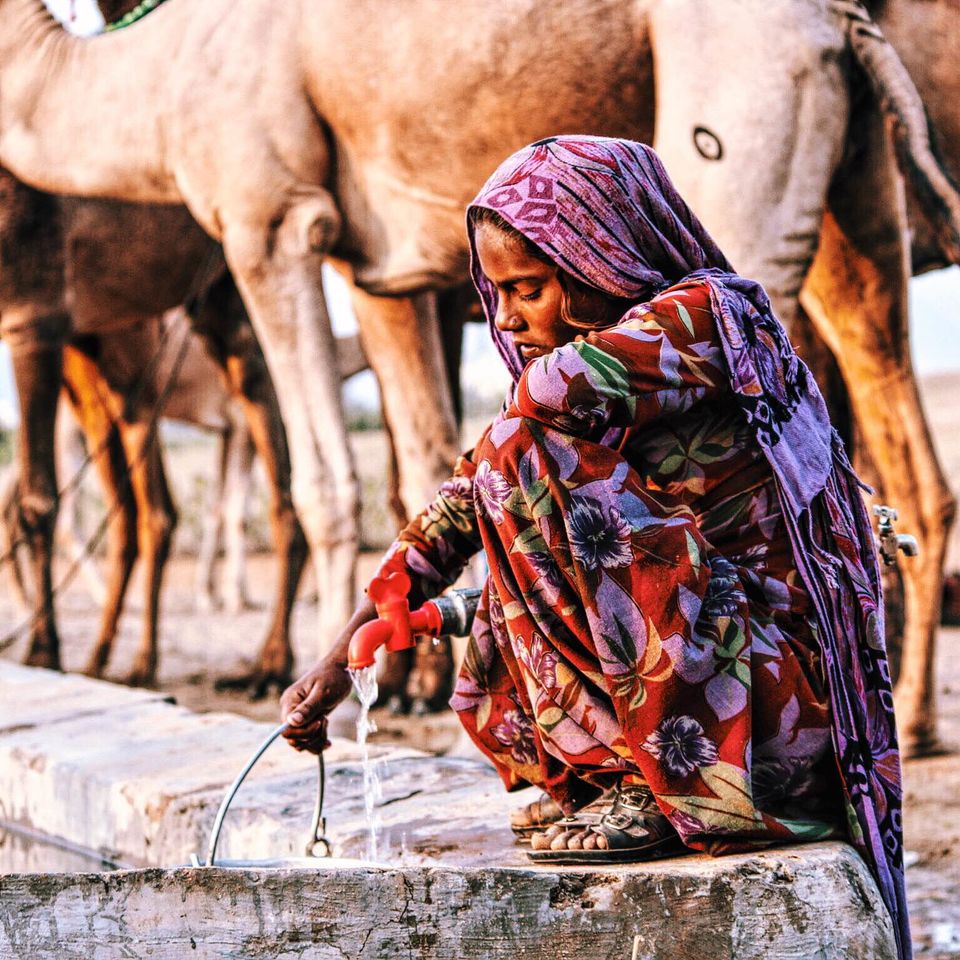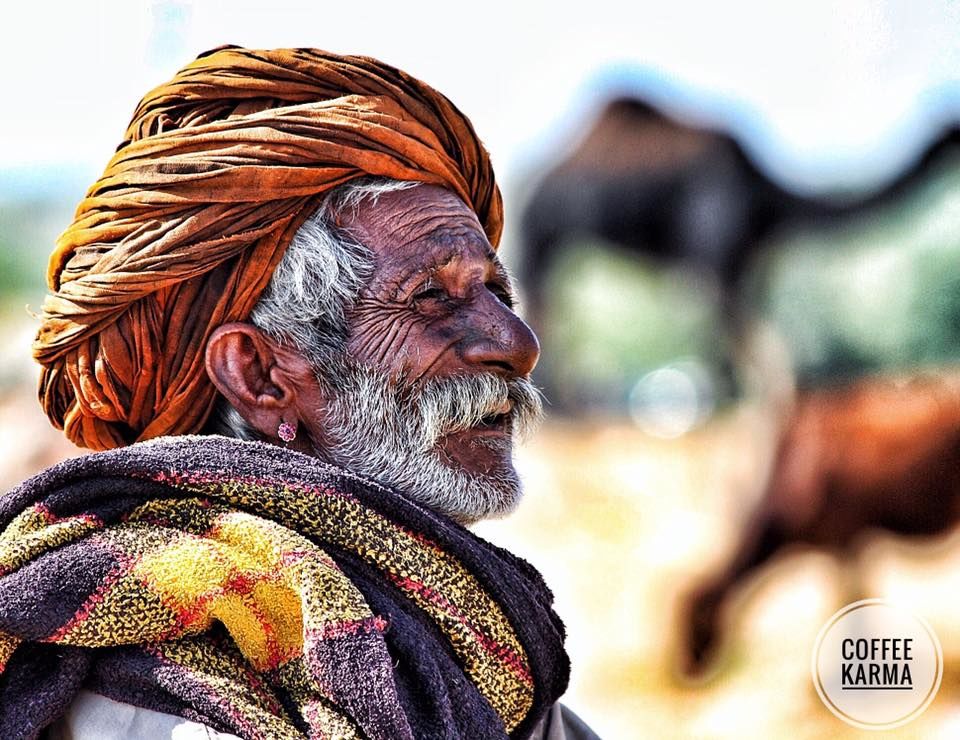 But this is not my story for PUSHKAR, my story lies around a small boy named SANGEET.
I visited Pushkar last year as well during the Mela. While I was roaming around the families of the Camel herds, I came across this family of 4- A father, A son, An Aunt, and a wife.
While I was capturing this girl filling water for the preparation of dinner, a boy pulled off my t-shirt and asked for money. I captured him and had a short conversation. This is a story of Pushkar Mela 2015, not even a story I would say, was a moment for the day. Who knows a connection was being made in the processing that I'll cherish in the coming future.
This year, 2016! I again visited Pushkar Mela. I went to the same old place I visited last year to capture some camels during the time of sunset. What a coincidence it was, a small boy pulls off my t-shirt. I was busy capturing the Camels as the sun was about to set and so, I had to take a good number of shots as a memory to my everyday life.
This young chap was a bit stubborn, he constantly pulled off my tee. I gave him a look that I was busy. I recalled the face in my mind, I looked at him once again and got shocked that this is the same kid I met last year.
I told him that I captured you last year, he was not willing to trust me and demanded to show him his photograph that I took. I went through my phone's gallery that consists over 5000 photographs in search of that one photograph. He was teasing me by saying I was kidding and that I do not have that photograph.
He called his dad and told him that this guy is claiming to have his photograph that he clicked last year. His dad was super happy and told me if that's true, it's incredible. The father and son- Sangeet were waiting for me to show them that photograph.
Finally I got that photograph and it was...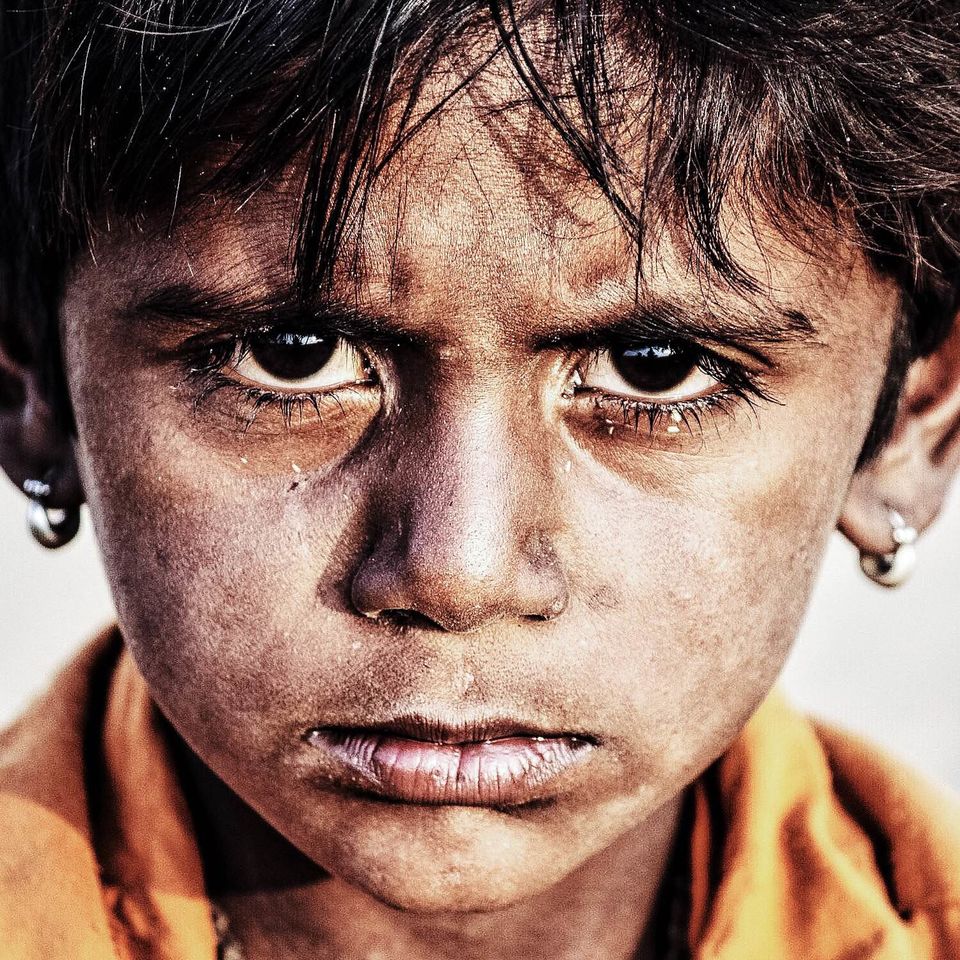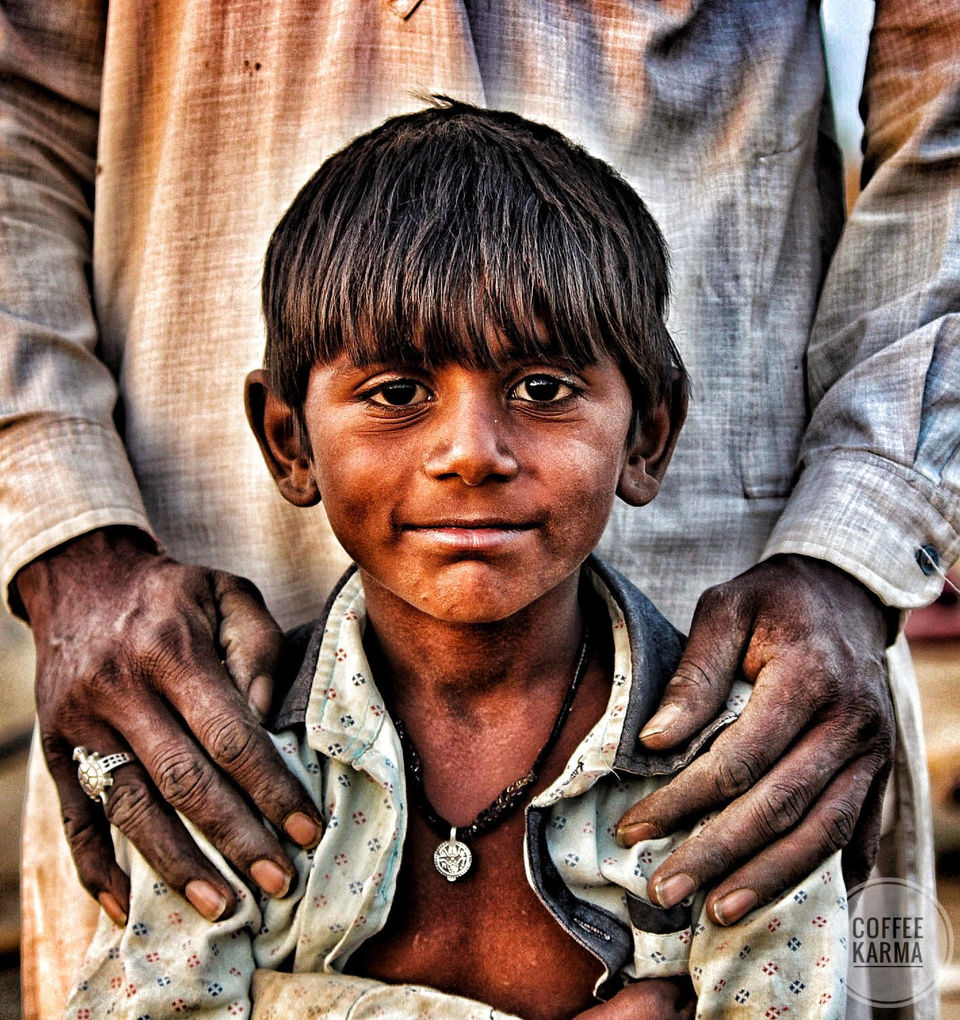 Sangeet was overwhelmed and his dad's eyes were in tears.
Sangeet again asked me for money but his dad taught him a lesson by saying:
SANGEET! THIS BHAIYA TOOK YOUR PHOTOGRAPH AND SAVED WITH HIM FOR MORE THAN A YEAR. YOU SHOULD NOT ASK MONEY FROM HIM NOW. WHERE THERE IS LOVE, THERE IS NO MONEY. SO DONT'T ASK FOR MONEY.
I got quite emotional that time and greeted them. Took a photograph of them together.
I made a family in Pushkar that I can look upto every year I visit there. Life is beautiful :)