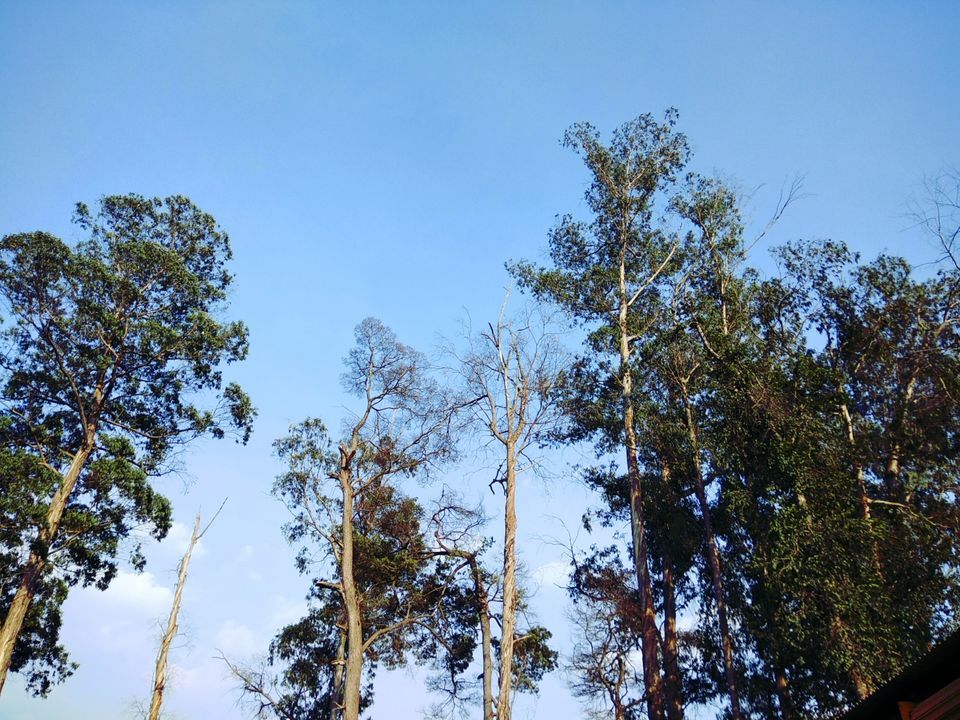 Kodaikanal as name suggests its the home of clouds. It started in office when i was simply scrolling my news feed out of boredom. Somewhere in my mind i was planning of going out somewhere. Suddenly i saw a post by #Tripoto about best hill stations in south. A WhatsApp group was made and it was decided that we will be heading to Kodaikanal.

Day one : We reached there early morning from Chennai and my friends from Bengaluru. We have already booked our homestay "Cherry Hills Kodaikanal" and they have arranged a pick up vehicle for us as well as for sight seeing. It was a lovely place with all the arrangements.
We decided to visit the major tourist places on day one and keep our two days in hand for further exploration. We visited
- Kodaikanal lake - Little crowded place but must visit for cycling around the lake.
- Coaker's walk - In the city its the most peaceful and scenic place where you can sit and relax for long.
- Guna cave or The Devil's Kitchen
- Pine forest
- Lake view point
P.S. Your cab driver will guide you across all these places.
Day Two : Vattakanal :Stoner's paradise
- Vattakanal is a place of serene beauty just situated a few kilometers away from kodaikanal. You can see clouds forming from the cottages which are made on hills and trip on it. You can find lot of hippies chilling there. You can find peace across the valley.
- Altaf's Cafe -They specialize in middle-eastern cuisine and we decided to have breakfast there. The food was good and so the view from cafe.
- Dolphin's Nose - You need to trek few kilometers to reach this point, its a normal trek with least difficulties. The view is amazing from there.
- Vattakanal falls- Its a small fall to chill around.
Later as advised by our cab driver we went for the forest tour and our ultimate destination was Berijam Lake. The place was quiet and is perfect if you are planning for some snacks beside lake. The way was beautiful with few view points in between.
*Pro tip- Never carry alcohol or any other thing while going to vattakanal from kodaikanal. There is a checkpost where police may take your liquor or magic mushrooms if you have them.
*Pro hack- if you are carrying any such stuff please do tell you cab driver(only if you trust him) he might help in smuggling.
Day Three : Manavannur
We started early in the morning to visit the beautiful Manavannur. We were greeted by first showers of the season which made our trip awesome. This place is bit far from Kodaikanal so best is to start early. If you are lucky enough you can find wild Bison and other animals on the way.
- Poombarai Village - this place comes on the way to Manavannur. It is known for it's colorful houses which gives a mesmerising view from the top.
- Manavannur - This is a small village which has lush green sceneries and grasslands around. We had a coracle ride in small lake surrounded by hills. Though the ride is small but it's worth. You will be spell bound by the greenery and the beauty of the place. It's a perfect location to relax and chill with friends.