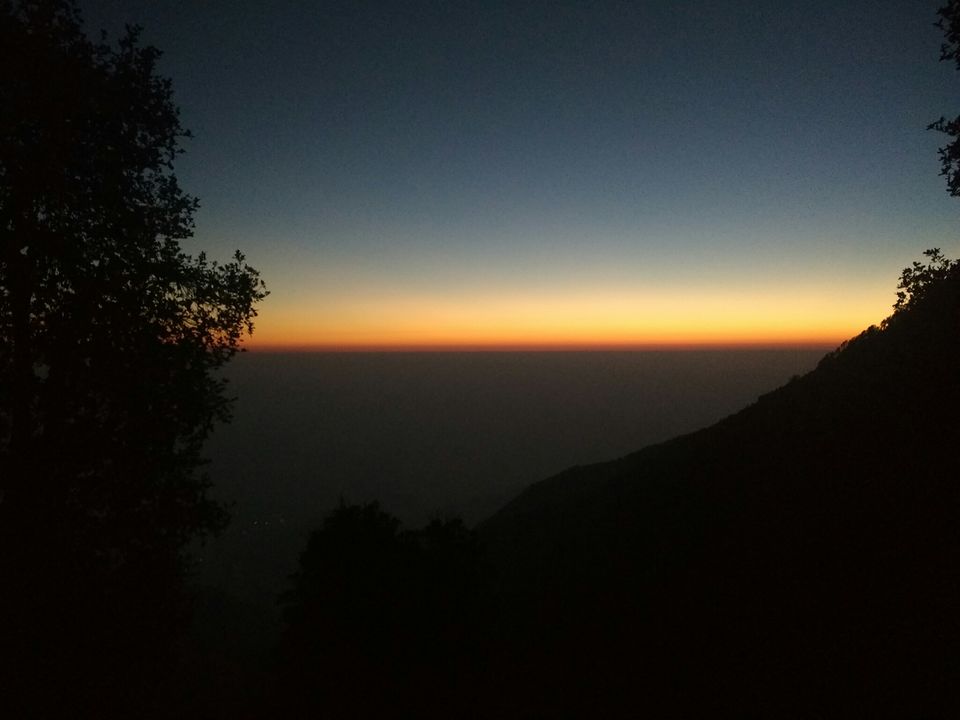 The time had finally arrived for our journey to reach its pinacle, after experiencing "solace at dharamshala"(my previous blog) we needed to delve deeper and seek, our fair share of adventure. The journey to reach atop the Triund hill began on 26th of december, with all our backpacks packed and bodies pumped up with adrenaline we moved towards the starting point of our journey "himalyan journey", this was the place from where we rented all our essentials for the trek, which included a tent, sleeping bags and mats. Thus after getting all geared up with all of our equipments and dumping our excessive luggage at the shop we moved ahead, to reach at the main square from where we had to reach to dharamkot while walking on a steep road that provides a not so subtle introduction of what lies ahead. Now there are two ways to reach dharamkot, on foot like we did or by taking a ride in a local taxi that will cost you around Rs 100-200, but personally I feel the former is better since it prepares you for the treacherous path ahead.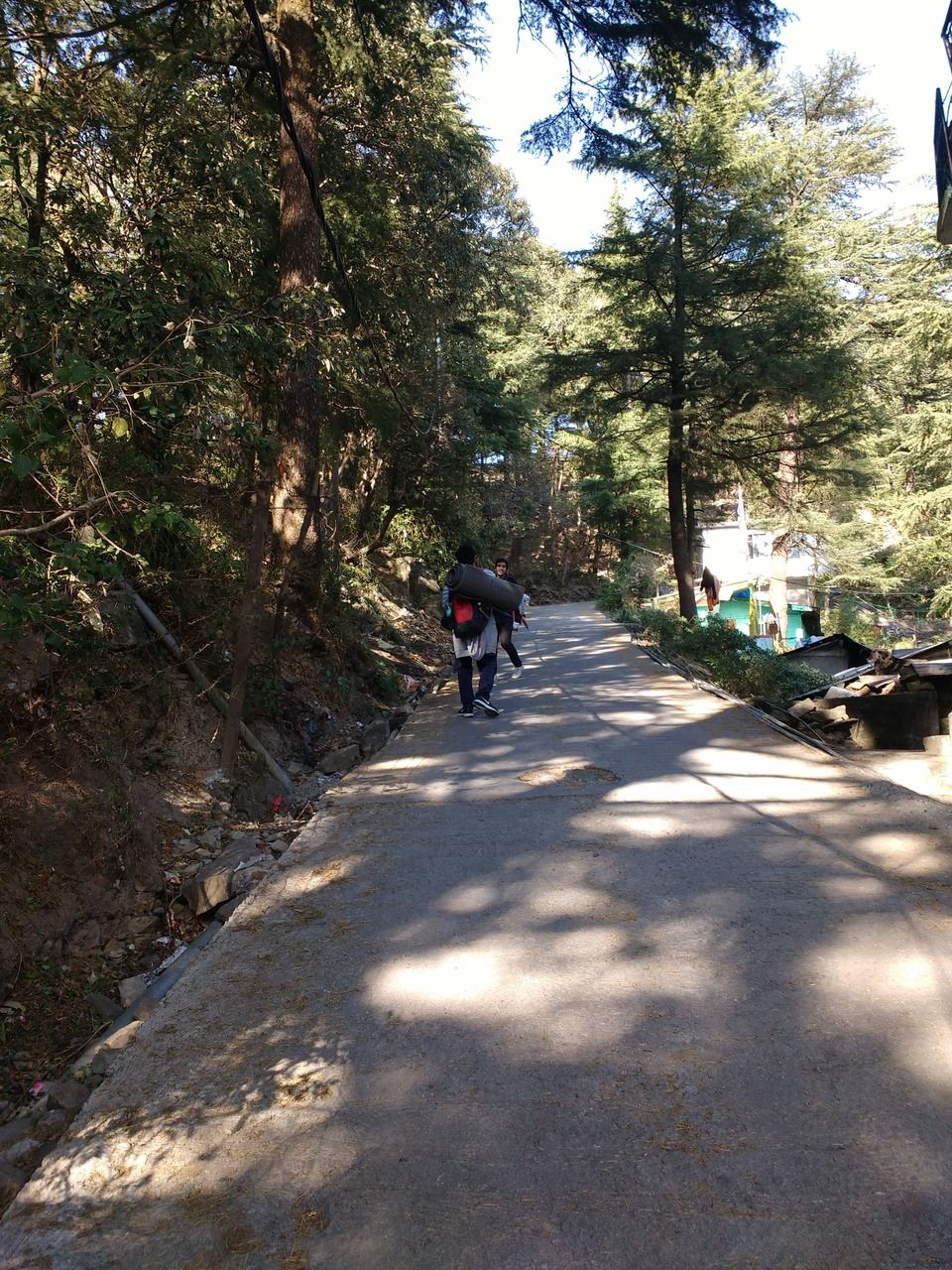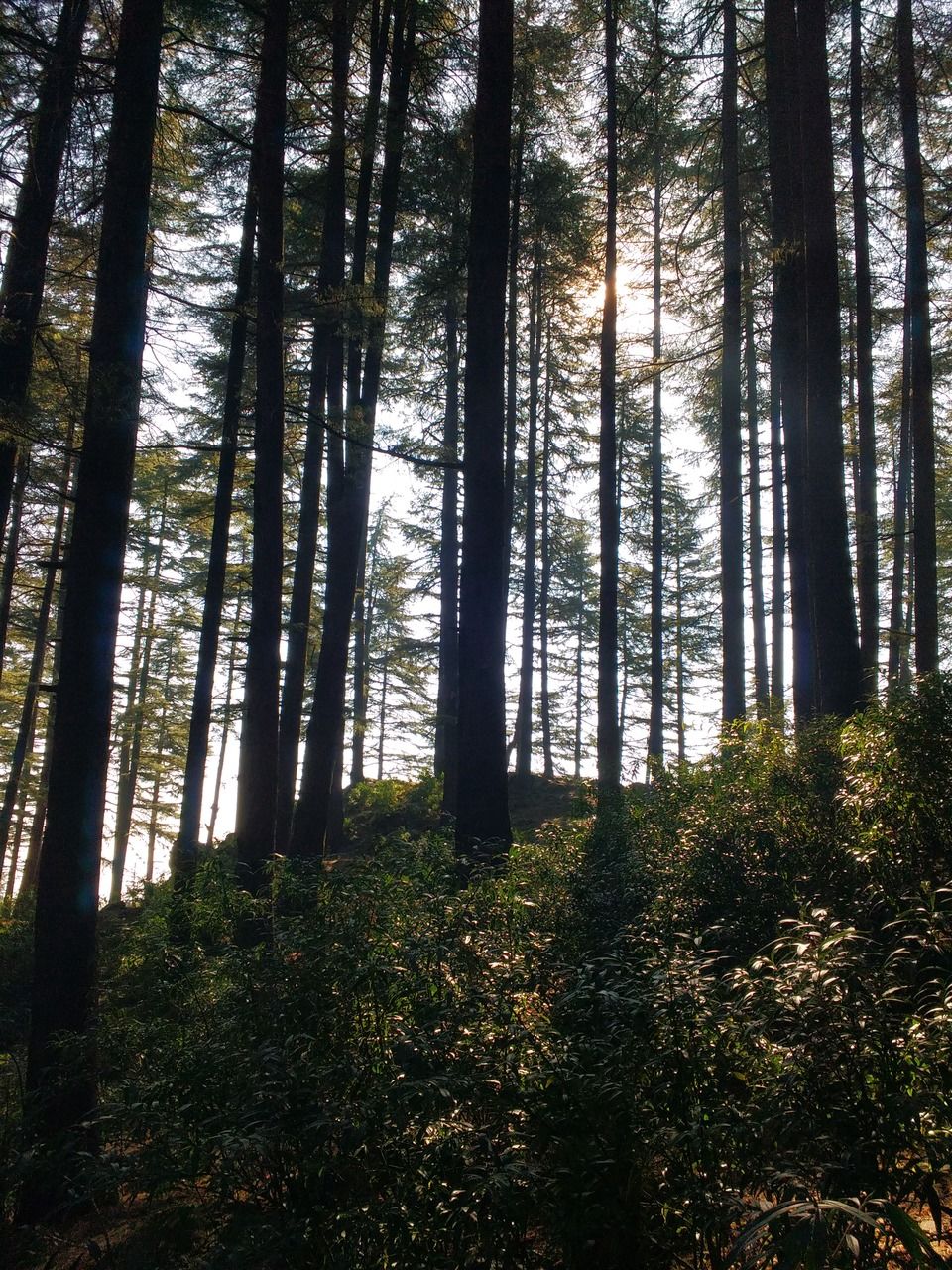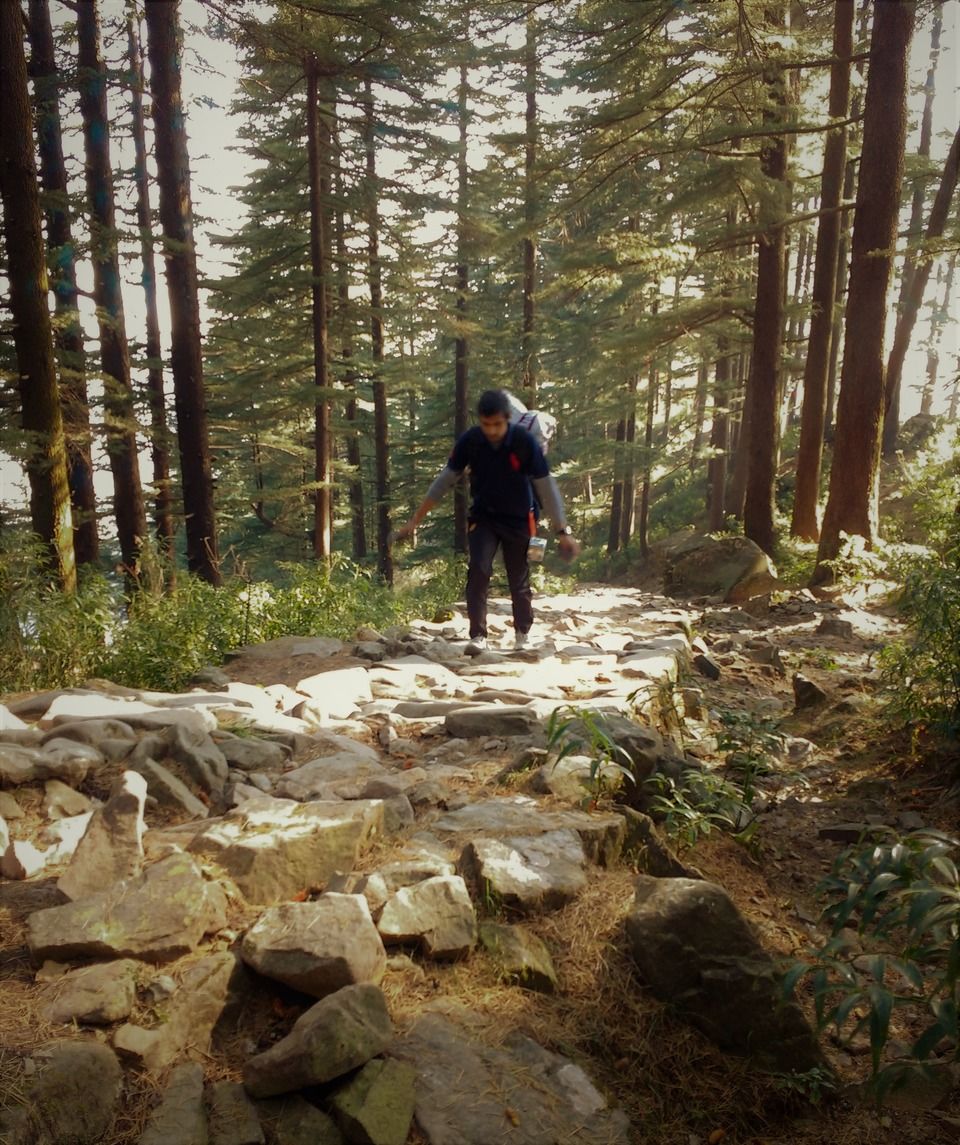 Finally after walking for an hour or two we reached Dharamkot where we all rested for a minute and ate something at the cafe, after which we continued to walk ahead till Gallu devi temple, this was the actual starting point of the trek from here onwards the only way to reach triund is on foot and the path, well to put it simply was not at all a cakewalk. After marking our entry at the checkpoint we moved ahead onto the most rocky terrain we had ever been.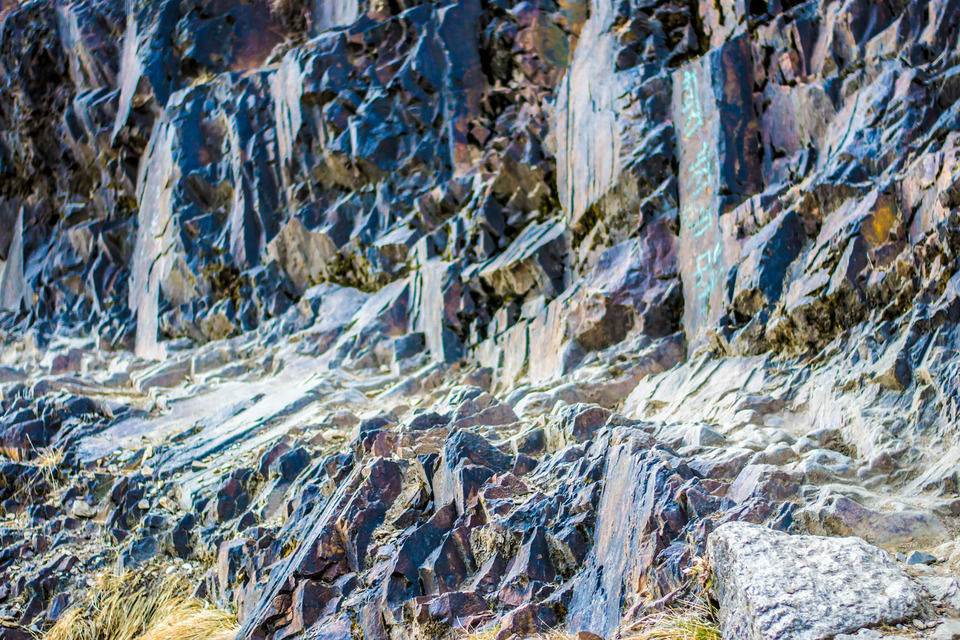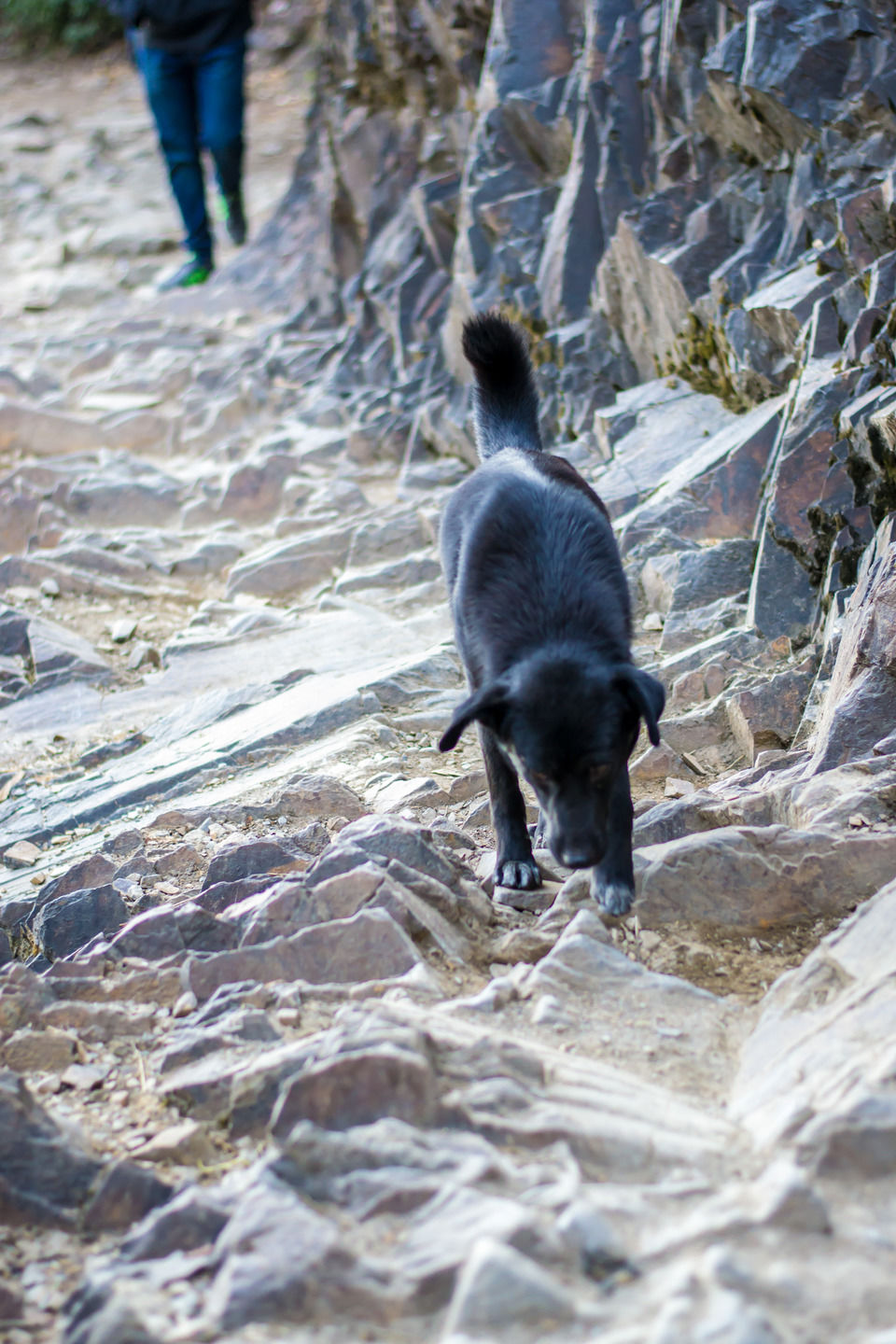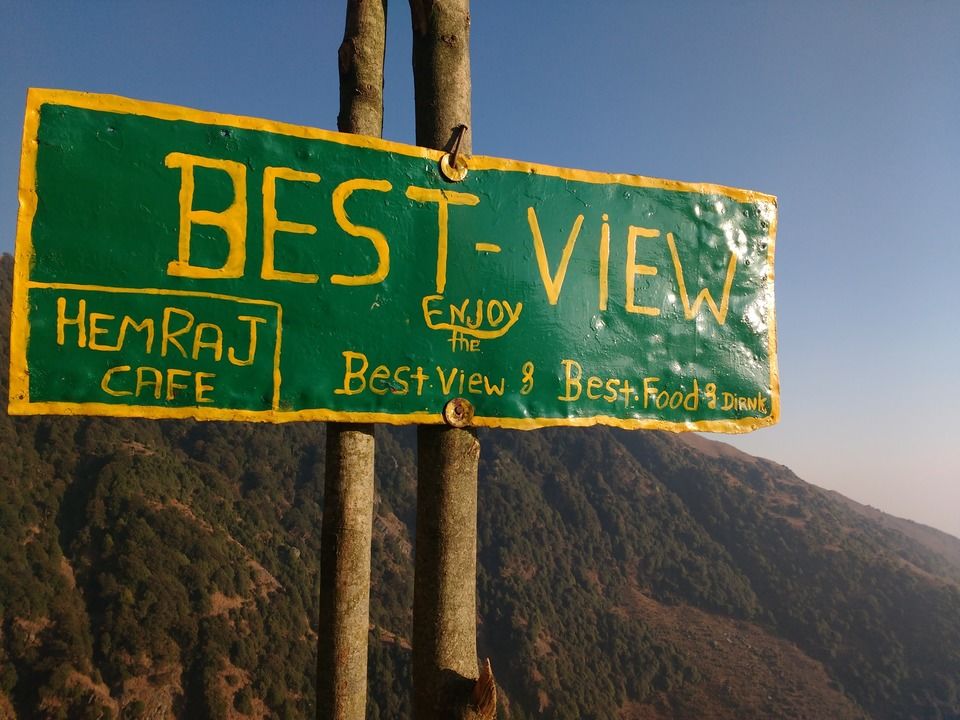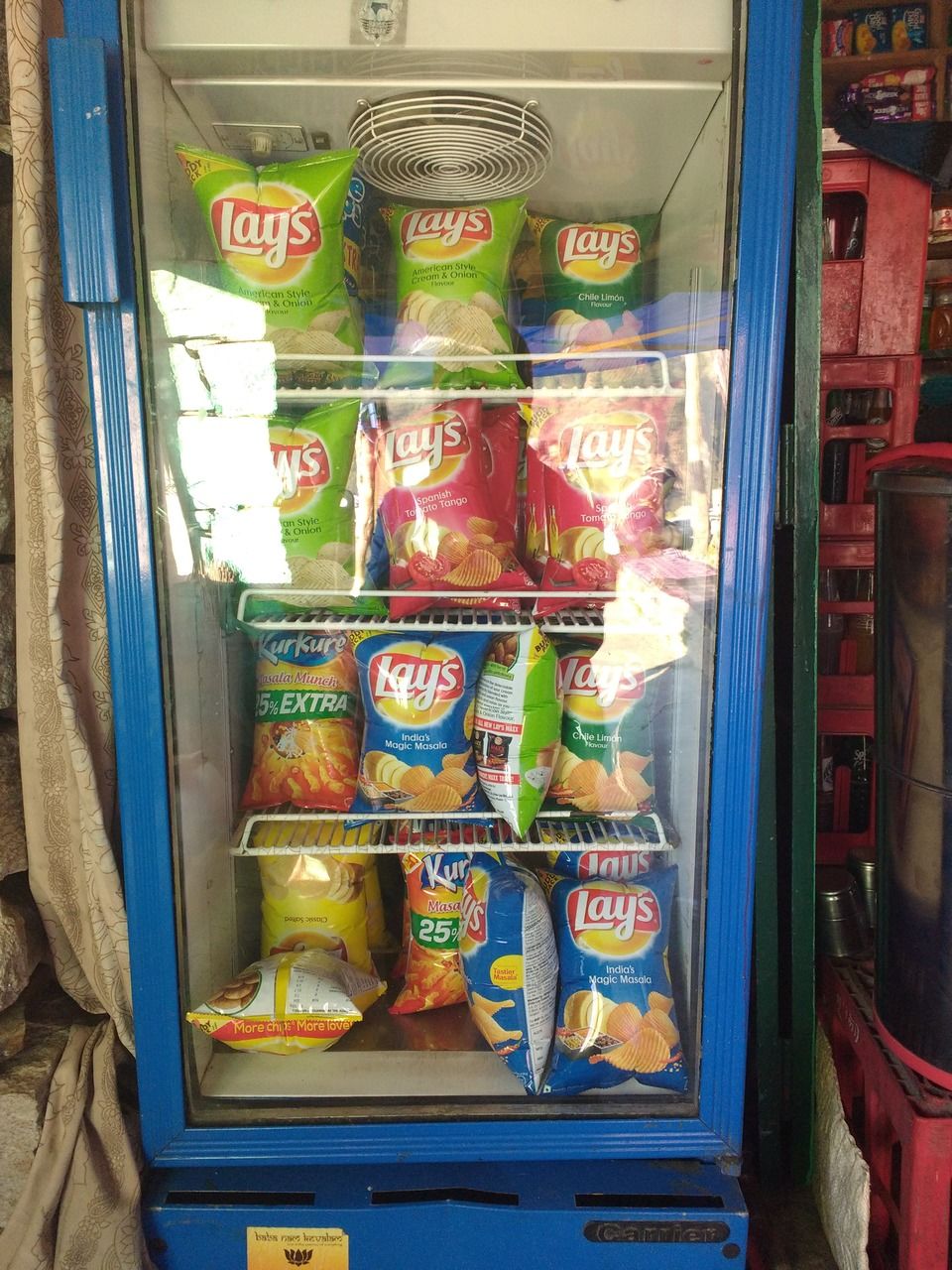 After an arduous journey of about 6 hours coupled with some unforgatable memories that we captured on our way, we reached atop the triund hill under the glittering night sky. After reaching there we quickly searched for a nice spot to set up our tent among the many that were already standing taut, since all of us were novice to this treking experience we asked for help and easily got one, thanks to our saviour the tent was ready in no time and we all got involved in litting up our bonfire, in which we were joined by another ecstatic group of wanderers who turned the whole affair into a party and made it one of the many memorable experiences we had that night.
The night at Triund occupies a special place in our hearts because it was at that very moment we all realized how looks could be deceptive. An immaculately dressed up night sky adorned with billions of stars, might make you wish for the night to never end but a look at the situation inside our tent with four people involved in a power struggle to get their fair share of space would force you to believe on the contrary.
In the morning as the sun rose up in the sky we freed ourselves from the shackles of our tent cum concentration cell and basked in the glory of daytime. After an intricate tour of our surroundings and some successive rounds of photo session we began to prepare for our descent that took us around 4 to 5 hrs to reach back to Gullu devi temple, from where we took a cab that dropped us at the main square.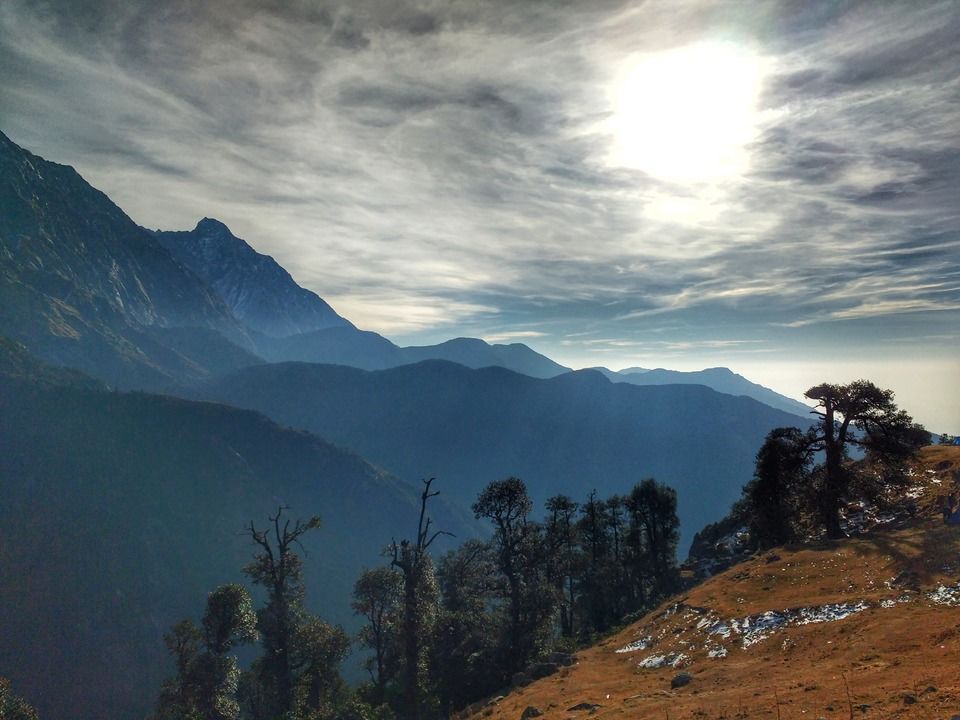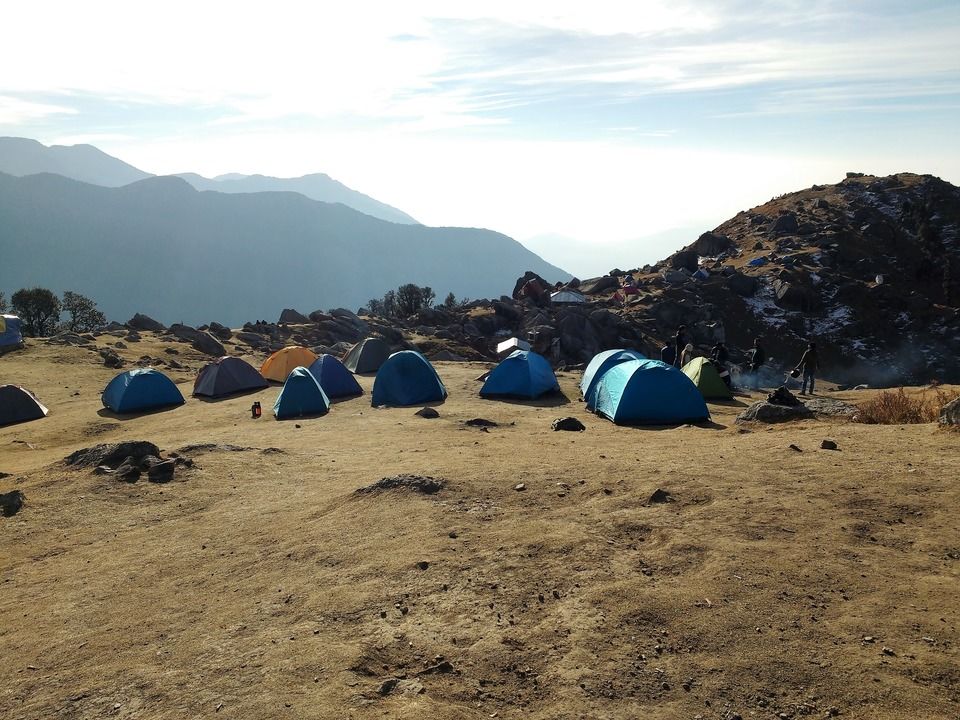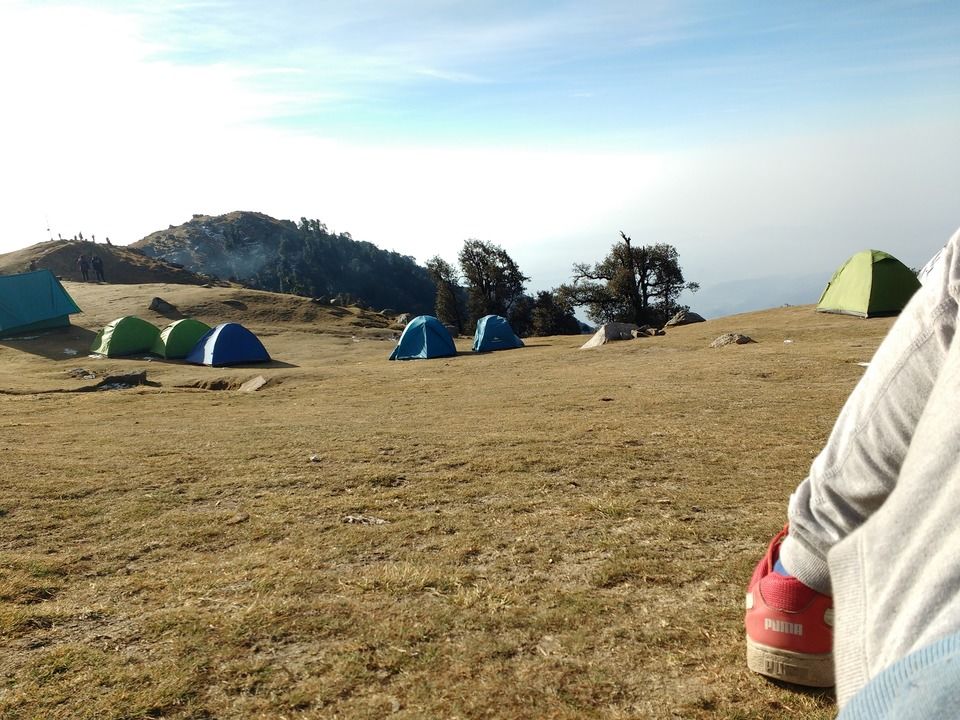 We then quickly moved towards the store from where we had rented all our camping gear to return the same, and pick up our luggage. Since we were to catch our bus for the return journey on the same day in the evening at 7:00, we booked up a room in a hotel next to the shop(himalayan journey) for about 3hrs at a price of about Rs 500/- to freshen up and arrange all our luggage. In the evening at 6:00 we left the room and decided that each person will eat at a place of his own choice and will meet at the main sqaure from where the bus stand was at a walking distance of about 5-10 minutes.
The journey that began at Delhi had thus reached its end, and as I boarded the bus with my friends and sat on my seat, the entire escapade of ours was running in front of my eyes like a movie, with scenes that I would cherrish my whole life.
***I have tried to cover almost all the details of our journey in this blog but if any reader wishes to ask any question related to treak I would be more than happy to answer it in the message section.***